2020 SACE Results
Posted on 15 December 2020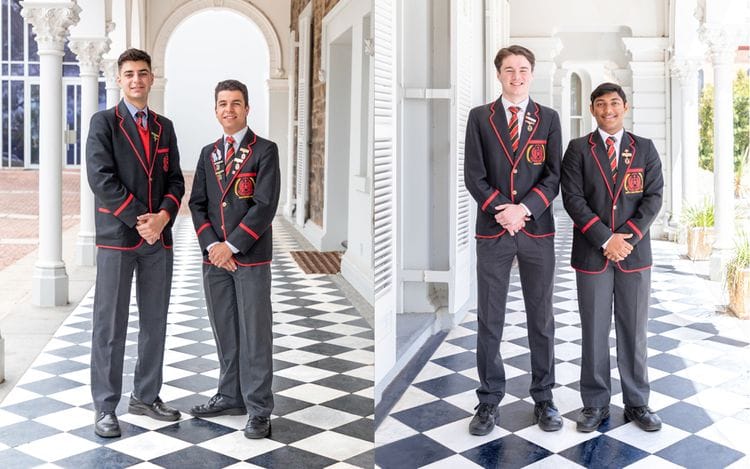 Exceptional SACE Results for Rostrevor
Rostrevor congratulates all its Year 12 students on completing their final year of schooling - particularly in a challenging year. Rostrevor College again achieved 100% SACE Completion and is pleased to report that 78% of all subject grades were in the A or B band - which is well above the State average. The Class of 2020 SACE results were exceptional with an impressive 12% achieving ATARs above 95. Almost one quarter (24%) received an ATAR above 90 and almost half (47%) received an ATAR above 80. For a more detailed summary of Rostrevor's outstanding results, read the 2020 Stage 2 SACE Results Release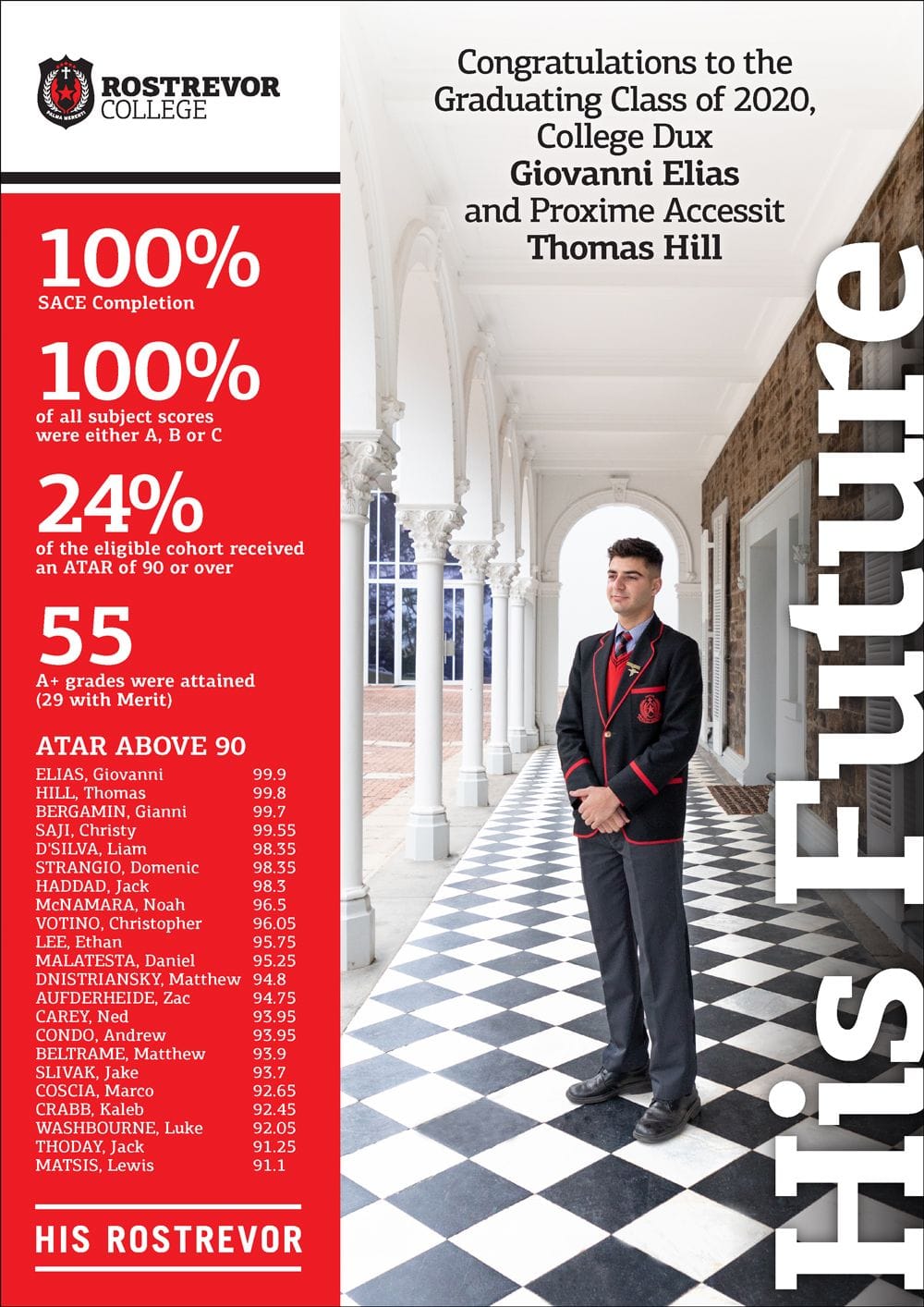 Click here to view, download or print a high-quality PDF of the SACE flyer.
2020 Dux and Proxime Accessit
Congratulations to Rostrevor College Dux for 2020 Giovanni Elias with an ATAR of 99.9 and Proxime Accessit Thomas Hill (99.8).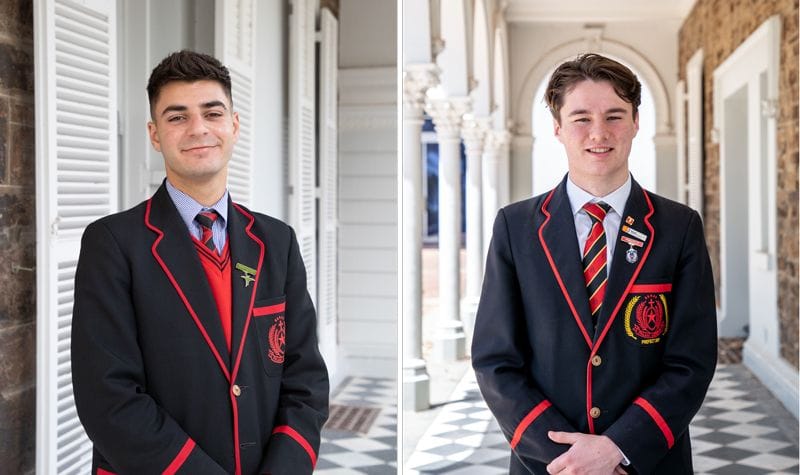 Giovanni Elias was part of Adelaide's University's Head Start Program in which high achieving Year 12 students are selected to undertake University subjects while completing their Secondary schooling. As a Year 11, Giovanni achieved SACE Merits for General Mathematics and Research Project and has balanced his Year 12 studies at Rostrevor with Forensic Science at University. His College-based subjects this year included English, Psychology, Biology (attaining a Merit in each), Chemistry and Religious Education. With an ATAR of 99.9, he intends to study Medicine.
Thomas Hill received Merits in Psychology and Religious Education and an A+ in Physics in Year 12. This built on his already outstanding academic record having achieved a Merit in Specialist Mathematics and an A+ in Mathematical Methods while in Year 11. Thomas received one of the highest scores in the challenging University Clinical Aptitude Test (UCAT) earlier in the year setting him up well for a future in Medicine.
Governor's Commendation
Head Prefect Gianni Bergamin and Dux Giovanni Elias are congratulated on their Governor's Commendations. It is the first time that two Rostrevor students have been awarded this prestigious prize, which recognises outstanding achievement beyond their academic pursuits. Gianni and his fellow Prefects have demonstrated a strong commitment to social justice and charitable fundraising, raising more than $11,000 for State charities this year. He, too, is keen to study Medicine.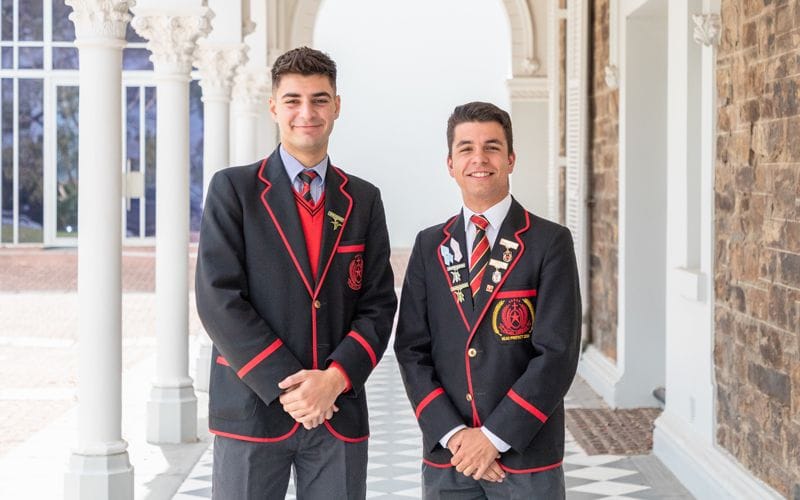 Rostrevor's Merit Winners
One of the most impressive features of the Class of 2020 was the large number of students who achieved an A+ for one or more subjects. A total of 55 A+ grades were awarded with an outstanding 29 Merits.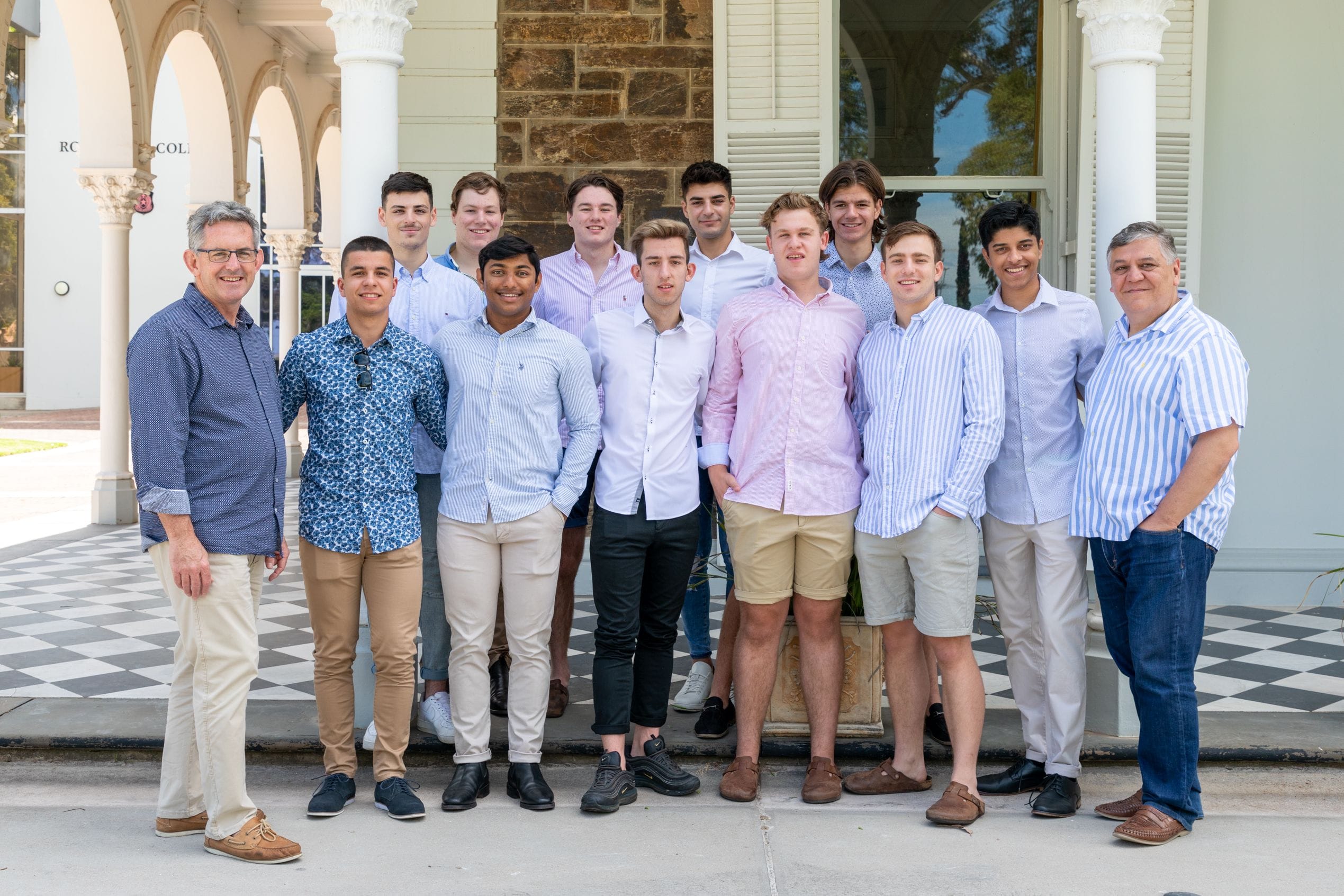 2020 Principal Brian Schumacher and 2021 Acting Principal Frank Ranaldo were thrilled to personally congratulate our Year 12 Merit Winners during SACE Results week. Pictured from left are Gianni Bergamin, Andrew Condo, Jack Thoday, Christy Saji, Thomas Hill, Christopher Votino, Giovanni Elias, Zac Aufderheide, Noah McNamara, Jack Haddad and Liam D'Silva (Domenic Strangio absent).
Teaching Excellence brings out the best

"Bringing out the best in every boy" sits alongside "Palma Merenti" (the Reward to the one who Earns it) as two of the mottos that define Rostrevor College. The professionalism, talent and commitment of Rostrevor's teachers is an important element of the success of our students. Congratulations go to husband and wife duo Kerry and Tom Hodkinson who guided their respective Psychology and English students to an incredible 12 Merits between them. As Director of Teaching and Learning at Rostrevor, Kerry Hodkinson's role extends to supporting all of Rostrevor's senior students.
Acting Principal Frank Ranaldo has taught Physics and Chemistry to many Merit-achieving graduates in recent years including this year's Proxime Accessit Thomas Hill (99.8 ATAR) and Prefect Jack Haddad (ATAR 98.3).
Rostrevor's Year 12s in the News



Rostrevor First XI Captain Noah McNamara capped off a highly successful year on the field with a great result in the classroom - attaining a 96.5 ATAR. His commitment to his sport and studies is featured in The Advertiser on SACE Results day, December 15.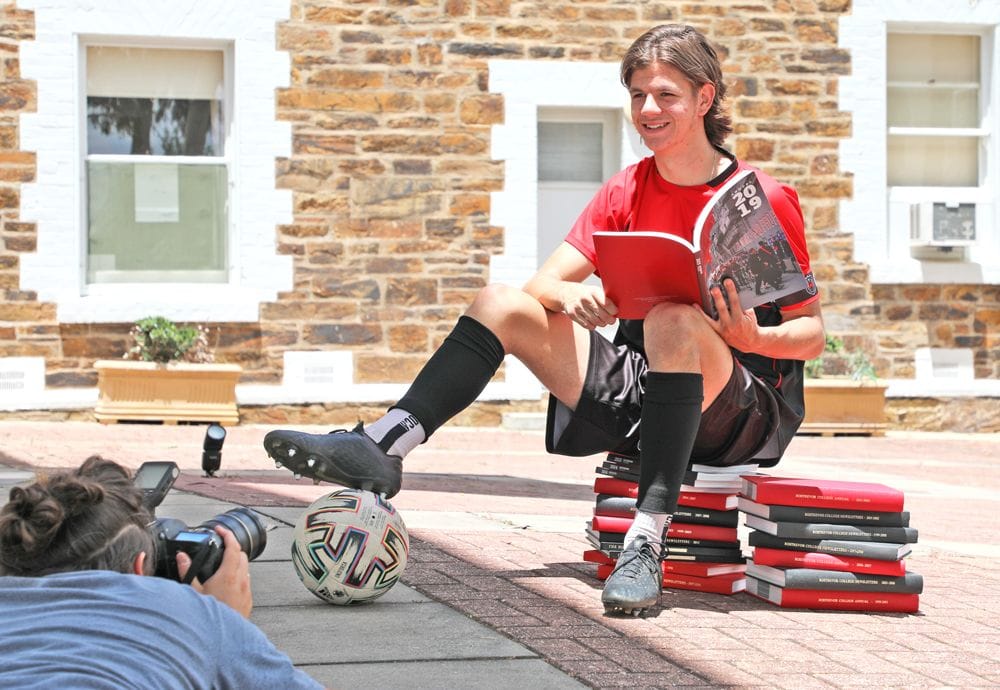 Social Justice Prefect and First XVIII Captain Matthew Dnistriansky (94.8 ATAR) was interviewed on ABC Radio Adelaide on SACE Results morning. To hear the interview with Spence Denny, click here:

Rostrevor's Highest Achievers for 2020
Rostrevor students were awarded an outstanding 55 A+ grades, including 29 with Merits. See our highest achievers and Merit winners below.