2020 Valedictory Ceremony & Week 7 Update
Posted on 27 November 2020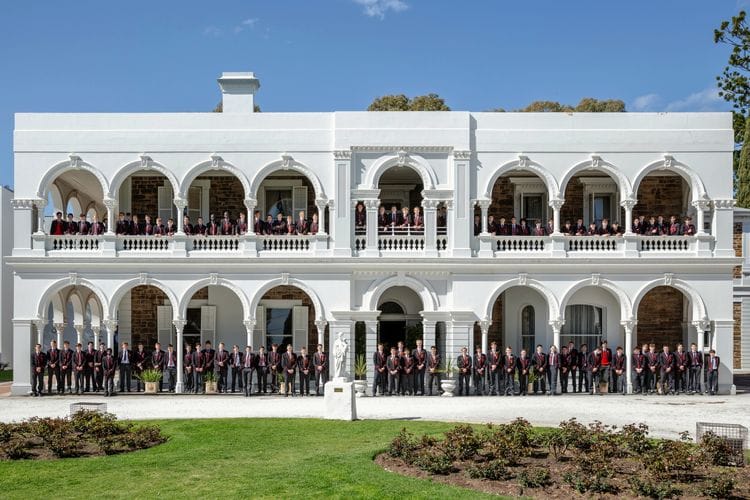 Brian Schumacher,
Principal

Year 12 Valedictory Ceremony
While not our first preference by a long shot, this morning's Year 12 Valedictory Ceremony provided an important opportunity for us to congratulate and farewell our 2020 graduates. Listening to the names of each boy called out by their Head of House and their short reflections on their journey at Rostrevor and hopes for the future, we were filled with immense pride and a sense of great hope as these young men embark upon their post-school lives.
Throughout 2020, our Year 12 students have led our community with conviction and resilience under very trying circumstances. Their ability to persist in their studies, maintain their motivation and encourage each other are attributes that will surely contribute to their success many years from now. Hopefully, we will get the opportunity to celebrate a graduation/reunion dinner with the boys and their families early in 2021, COVID restrictions permitting.
We also look forward to sharing their SACE successes with the community on Tuesday 15 December 2020 when the SACE Board releases the results to students.
The photo gallery below is by staff photographers. Professional images of individual graduates will be available from Festival City Photography next week.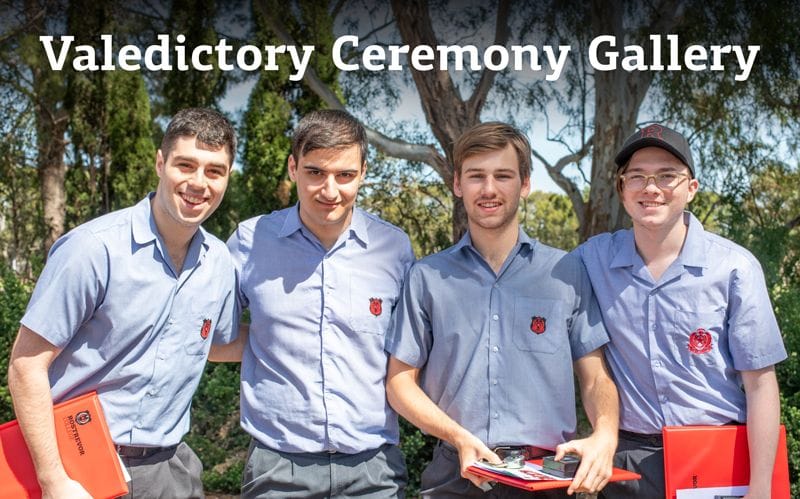 CLICK HERE to watch the Valedictory Ceremony

2021 Junior School Student Leaders
Congratulations to our young men who have accepted nomination for Junior School Leadership roles in 2021. I am sure that each boy will make an important contribution to the College and the lives of his peers in the year ahead. I also hope that the experience of student leadership will help each of them to discover something new and valuable about themselves.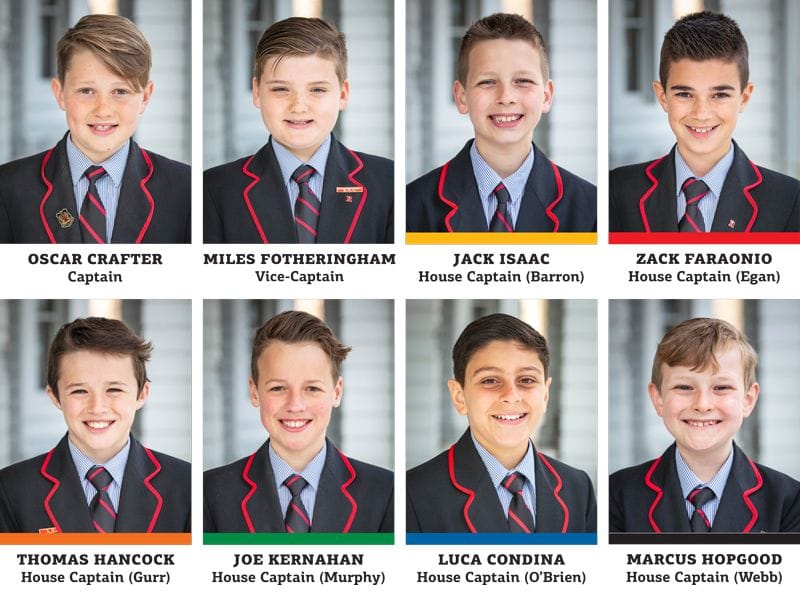 Acting Deputy Principal Dean of Students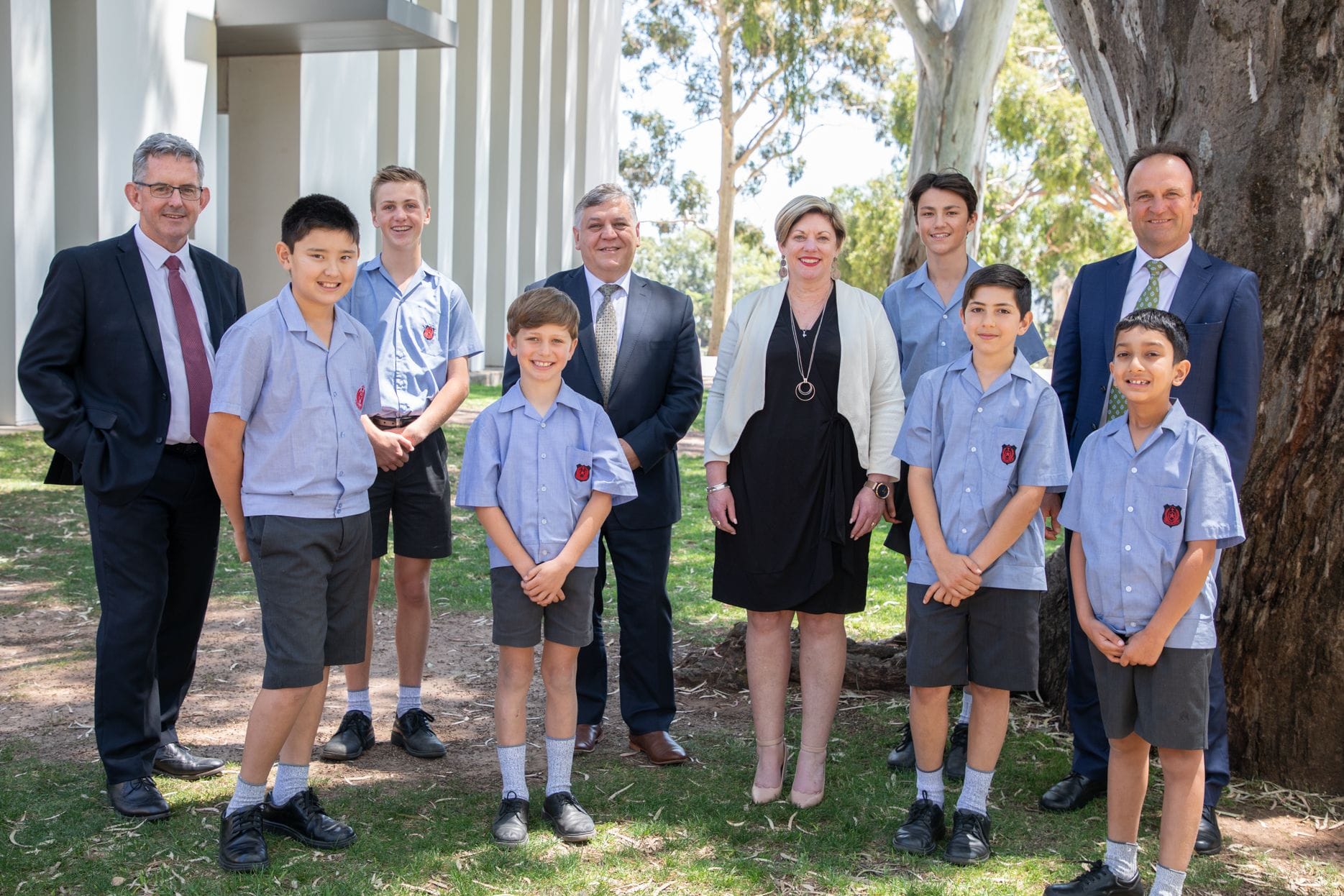 I am delighted to announce that Mr Mark Simpson (pictured far right) will join our community as Acting Deputy Principal Dean of Students for 2021. Mark is an Old Collegian ('78) who has an impressive leadership background having served as Principal of Trinity College South for ten years and prior to that as Director of Staff Development at Sacred Heart College. Many of the boys will already know Mr Simpson following his work with us this year as a casual teacher on our staff.

In recent weeks as the Executive considered the needs of the College in 2021, we decided to recruit an experienced leader who could help provide the senior leadership capacity that we have enjoyed in 2020 with two Deputy Principals. Given the circumstances of my secondment to the Regional Director role for 2021, this appointment is for 2021 only. Once the picture for 2022 and beyond becomes clearer (July 2021), we will be in a better position to confirm the leadership structure and advertise for substantive roles.
We are very fortunate that Mark has been able to join our College Executive over the remaining weeks of 2020 to assist in our planning for 2021 and to allow him time to transition into the role ready for a busy year ahead.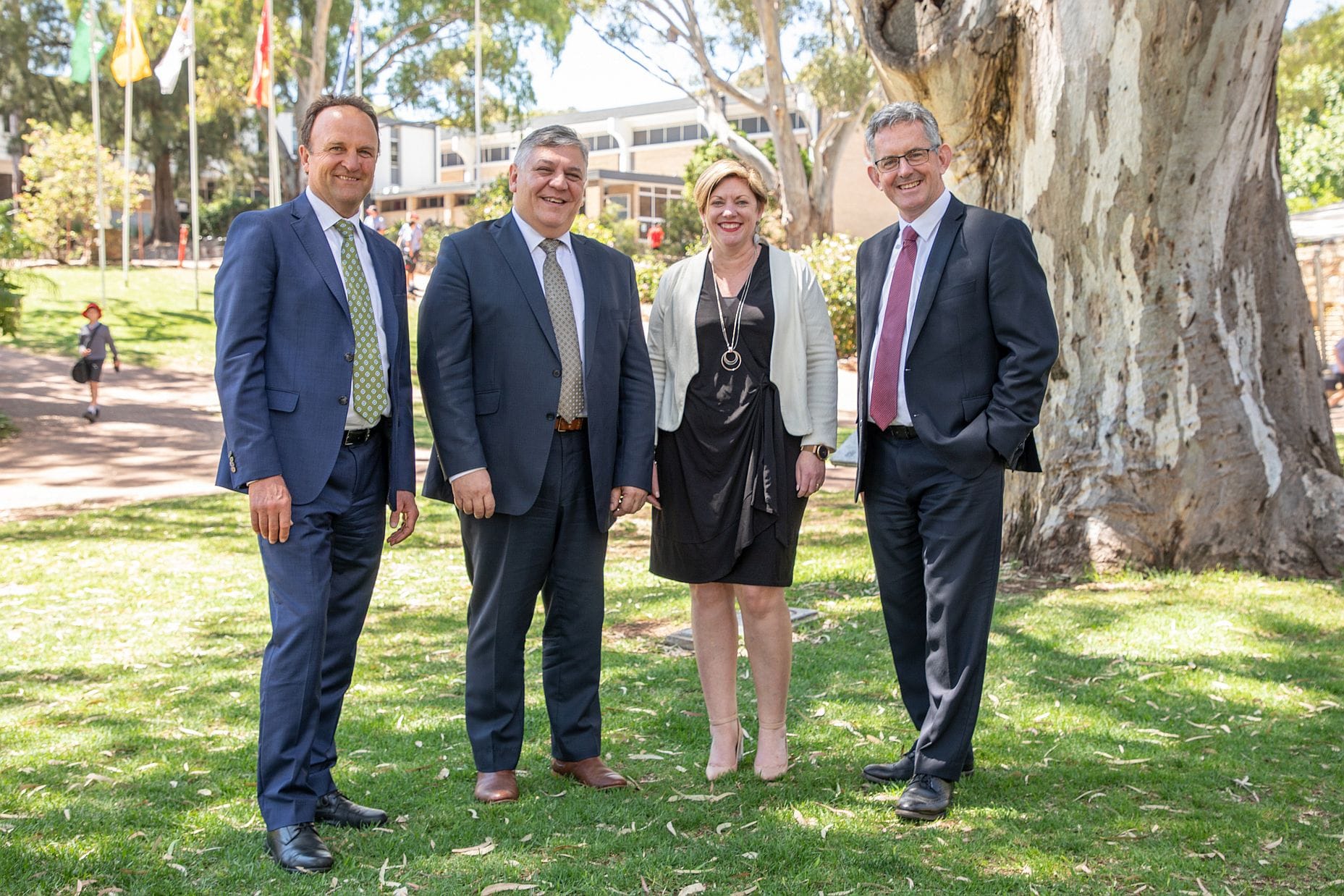 COVID-19 Update
While there is nothing new to add following our Wednesday update, I am very mindful of the impact of school closure and quarantine on other communities in Adelaide. Indeed, it is hard to imagine the cost and inconvenience of every family member of students and staff members having to go into strict isolation for two weeks. With this in mind, along with the continual risk of further outbreaks, I thank you for your diligent support of the restrictions on our regular activities due to the pandemic.

On-line Learning for Yrs 10 & 11
Congratulations to our Year 10 and Year 11 students for their conscientious participation in their respective online learning programs this week. Listening in to some of the webinars and reading the reports of submitted tasks, we have been very proud of the efforts of our boys to make the most of these important learning opportunities. Once their final tasks are submitted, they deserve to enjoy a relaxing holiday commencing this weekend.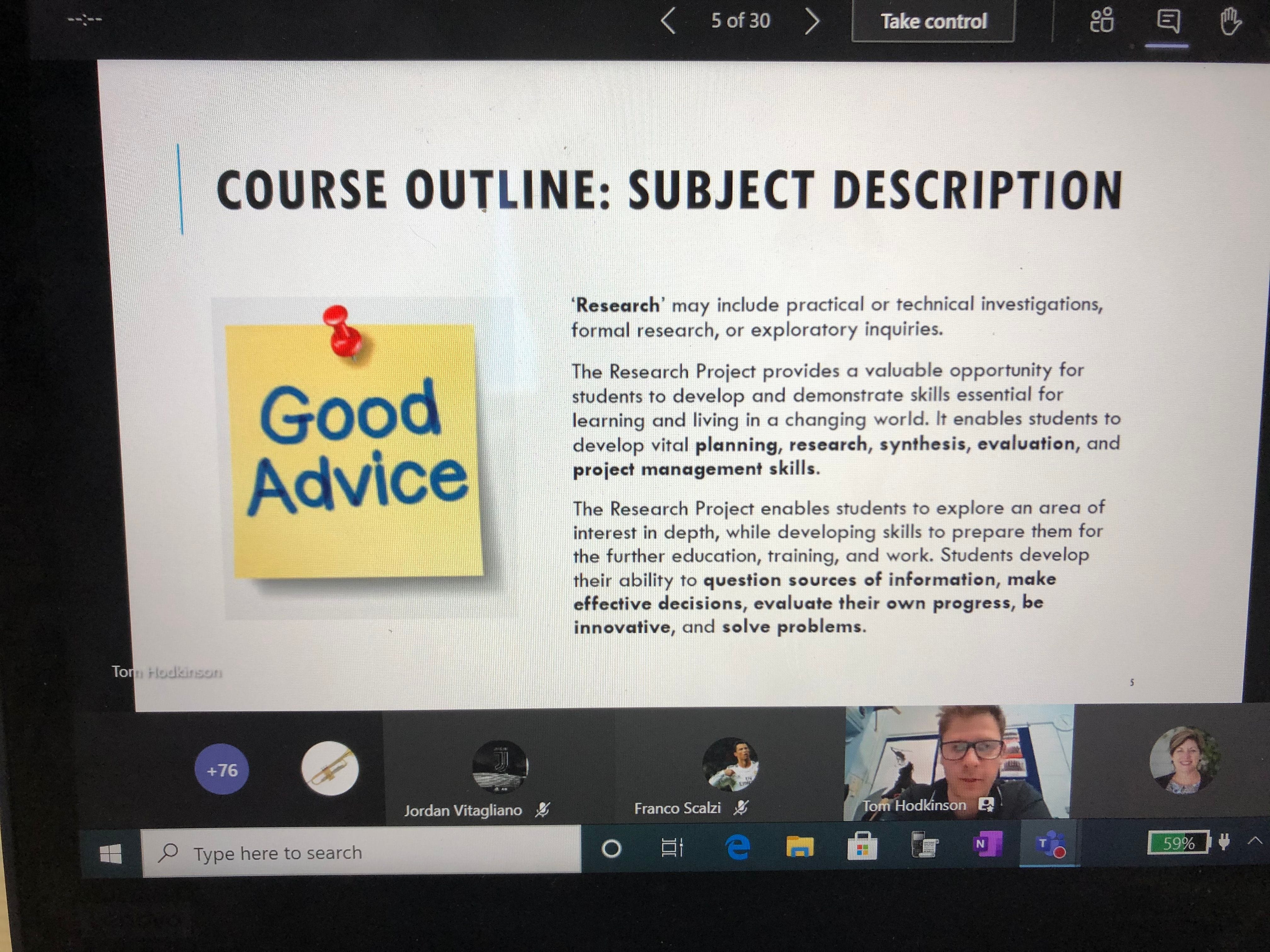 Author:
Brian Schumacher
About: Principal, Rostrevor College