Co-curricular Results Term 3, Week 1, 2020
Posted on 31 July 2020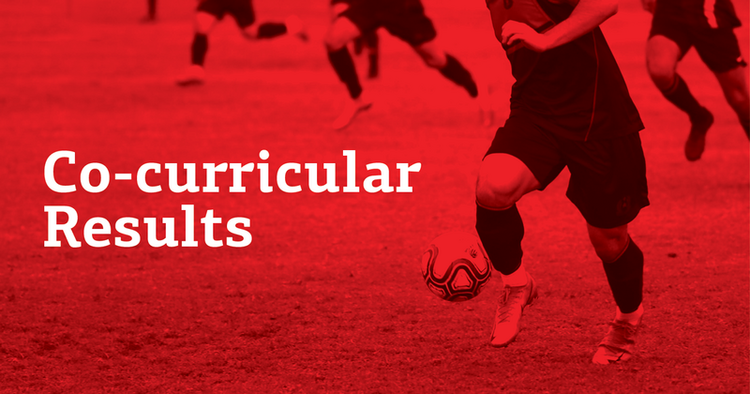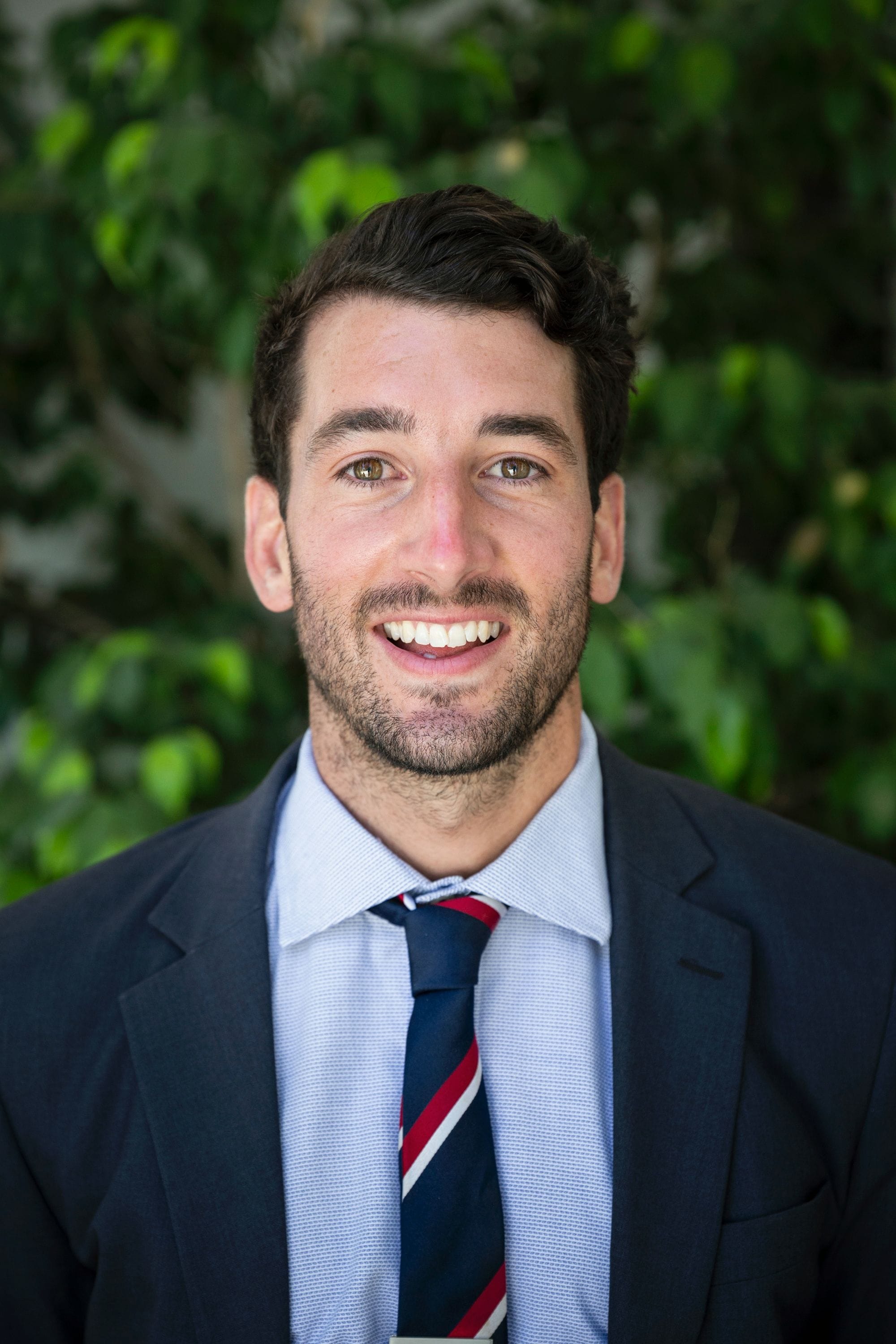 Winter Sport Resumes
After a long period of uncertainty, co-curricular fixtures have finally returned to Rostrevor College across a variety of activities. Over the past few months, it has become abundantly clear just how important co-curricular is to student life and the greater community. It encapsulates a feeling of connectivity, cohesion and sense of pride that is rarely witnessed in other aspects of school life and has, this week, re-affirmed its place as a key pillar of Rostrevor College. Credit must go to our Coaches, Team Managers, Staff, Students and Volunteers who were presented with continuously changing restrictions, procedures and access to facilities due to COVID-19 and did a fantastic job of adapting to such circumstances.
Those present at either mid-week or weekend fixtures would have witnessed the immense value of students engaging with one another beyond the classroom. These opportunities allow unique and memorable experiences to occur and often complement our focus and balance with academia. As per usual, there were a number of positive outcomes and this week we'll briefly focus on our Open Soccer Teams. Our First XI, led by Coach Terry Frangakis, recorded a solid 3-1 victory over St Ignatius to open its campaign on July 22nd. This past Wednesday, they defeated Norwood Morialta 1-0 despite having a number of first choice players unavailable. Our Second XI, under the guidance of new coach John Coop, recorded a scintillating 6-2 victory over Pembroke to begin its season in a memorable fashion. I'm sure these teams will continue their positive progress and maintain high standards for the rest of the teams below to follow.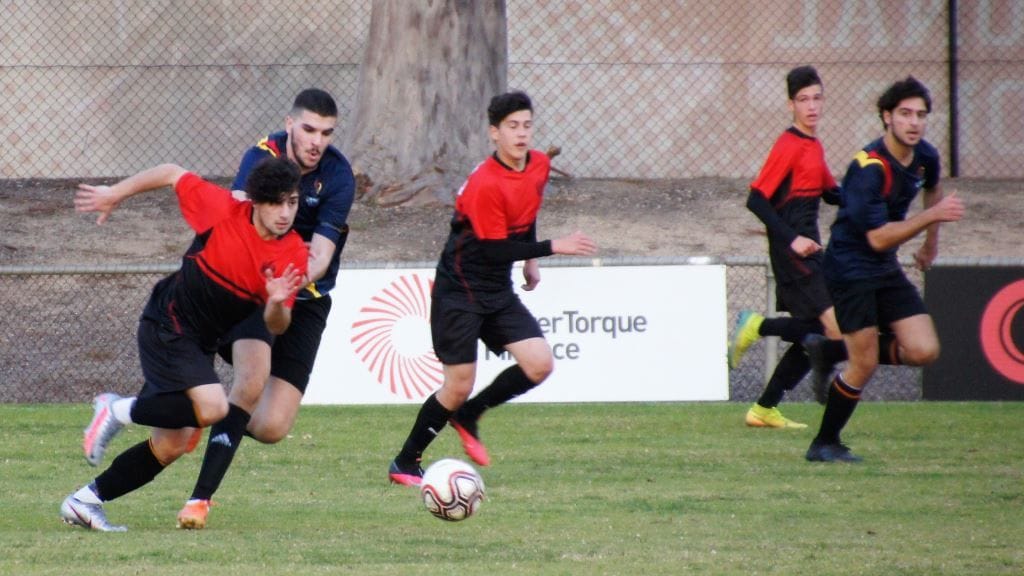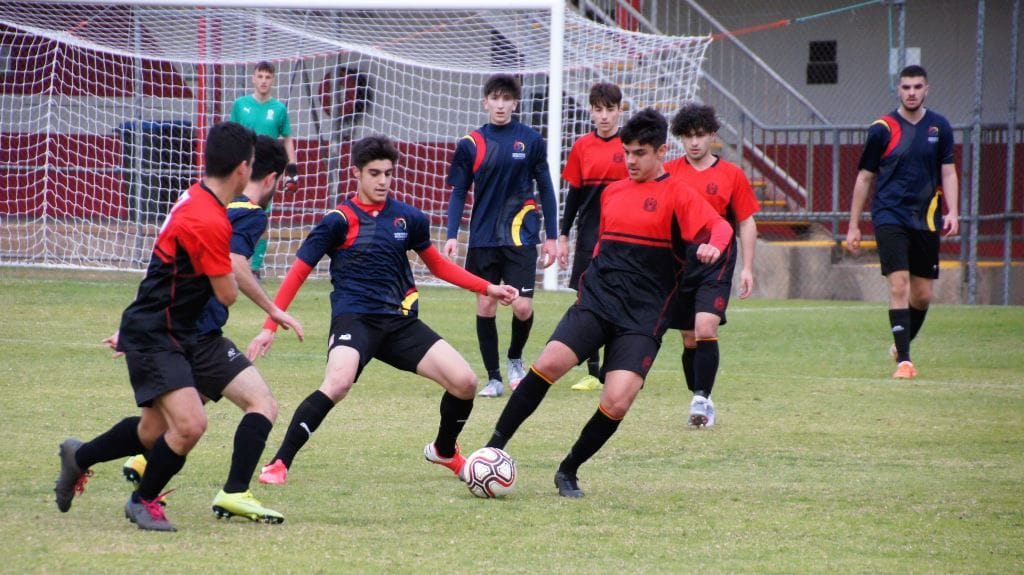 It's been very pleasing to again watch and observe our young men thriving in a competitive environment and relishing the opportunity to represent the Red & Black. Given that we have a shorter season for many activities, it's important to be grateful for each week that we can participate in co-curricular events. When we compare our situation to millions of Australians in the Eastern States, we're certainly very lucky to be in the position we are currently. Let's enjoy it while it lasts, which is hopefully for quite some time.
Luke Manuel
Director Co-curricular Programs
---
Photo Galleries

---
Live Stream from 2:05pm 1/8/20
Author:
Co-Curricular Staff