Co-curricular Term 4, Week 3, 2020
Posted on 5 November 2020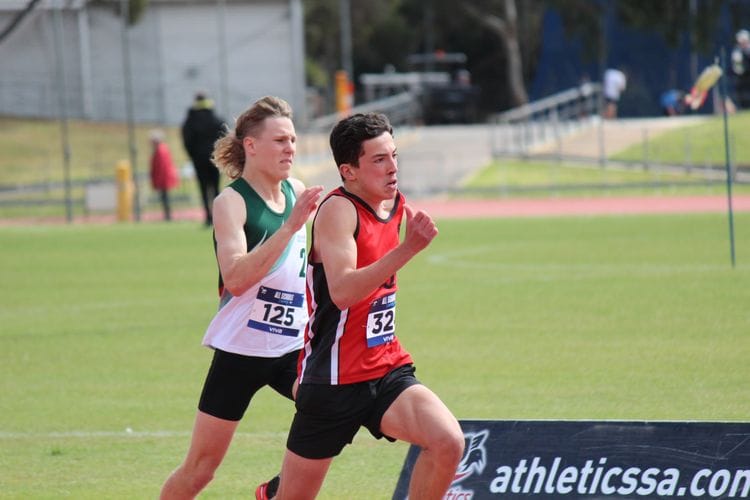 After some interruptions and additional challenges to commence our Summer Co-curricular Season, it's been heartening to observe all activities return to relative normality. As we constantly preach, maintaining an effective balance between academia and Co-curricular is essential for all students at Rostrevor College. Particularly in a year that has been mentally and socially challenging for many, having the opportunity to take a break from their studious routines and impending assessements allows our boys to gain some perspective and understand the importance of some variation in their lives. The current Co-curricular offering provides our students with a broad variety of activities, at varying levels of competition and committment, which produce an abundance of positive outcomes.
VIVA SA All Schools Athletics Championships Oct 31st - Nov 1st 2020

Yr 8 Thomas Griffiths (Silver in the U16 200m and Triple Jump and Bronze in the U16 100m)
Congratulations to our Rostrevor College students who competed at the annual SA All Schools Athletics Championships with some outstanding success. The highlights were the performances of Thomas Griffiths, who broke a number of U14 College records while competing against athletes more than a year his senior in the U16 100m, 200m and Triple Jump events. His times for the 100m and 200m broke records that have stood since 1977 by an outstanding athlete of that era, Robert Adams. Thomas has also been selected to represent SA at the Australian Athletics Championships next March. We wish him well.
Other highlights came from Riley Craig who placed second in the Under 16 2000m Steeple Chase and Wieu Duang Deng who came third in the Under 16 High Jump event with a PB jump of 1.68cm. Well done to all the athletes who competed over the weekend and we look forward with confidence to 2021 when we will be able to compete as a full College team once more.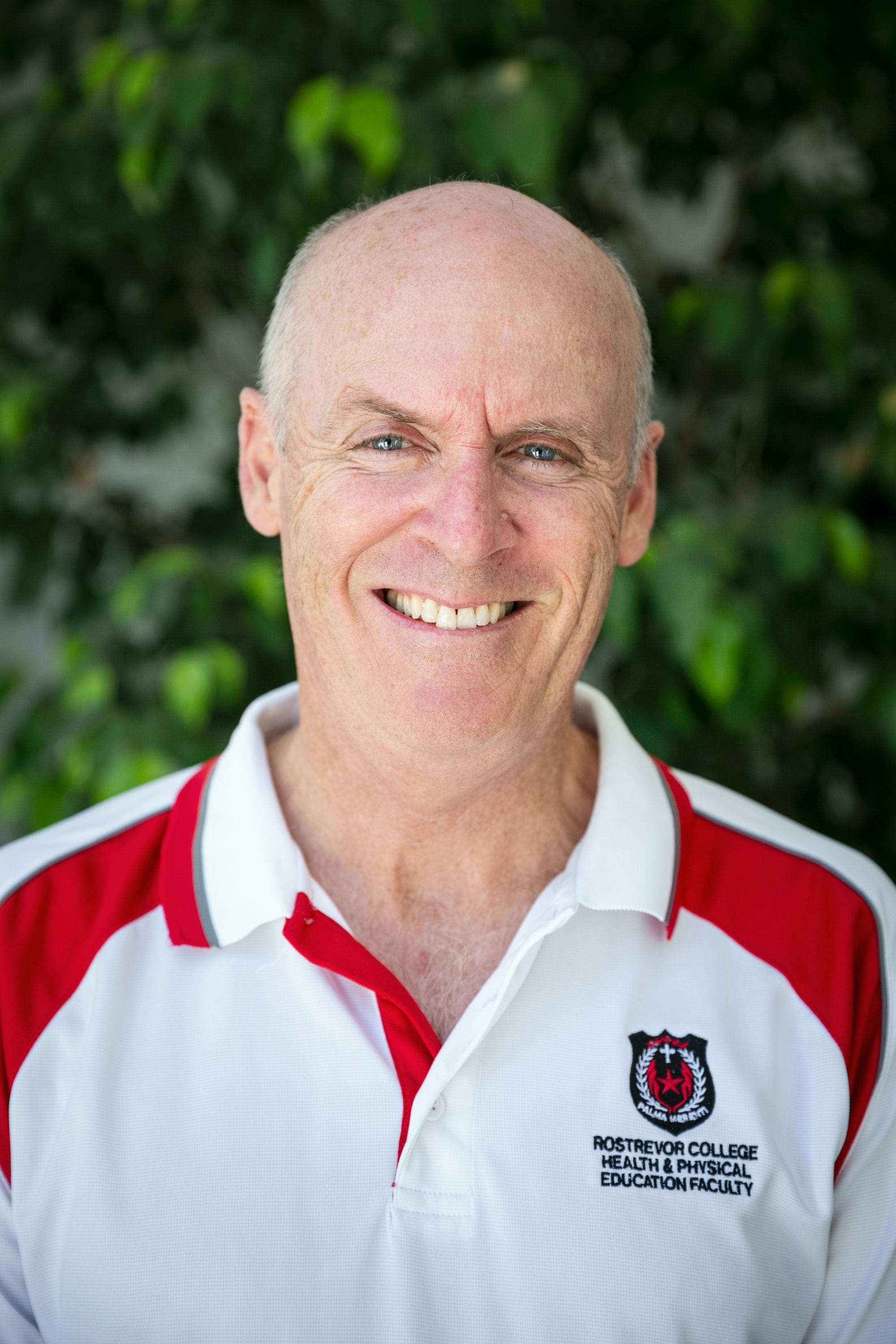 Paul Deegan - Athletics Coordinator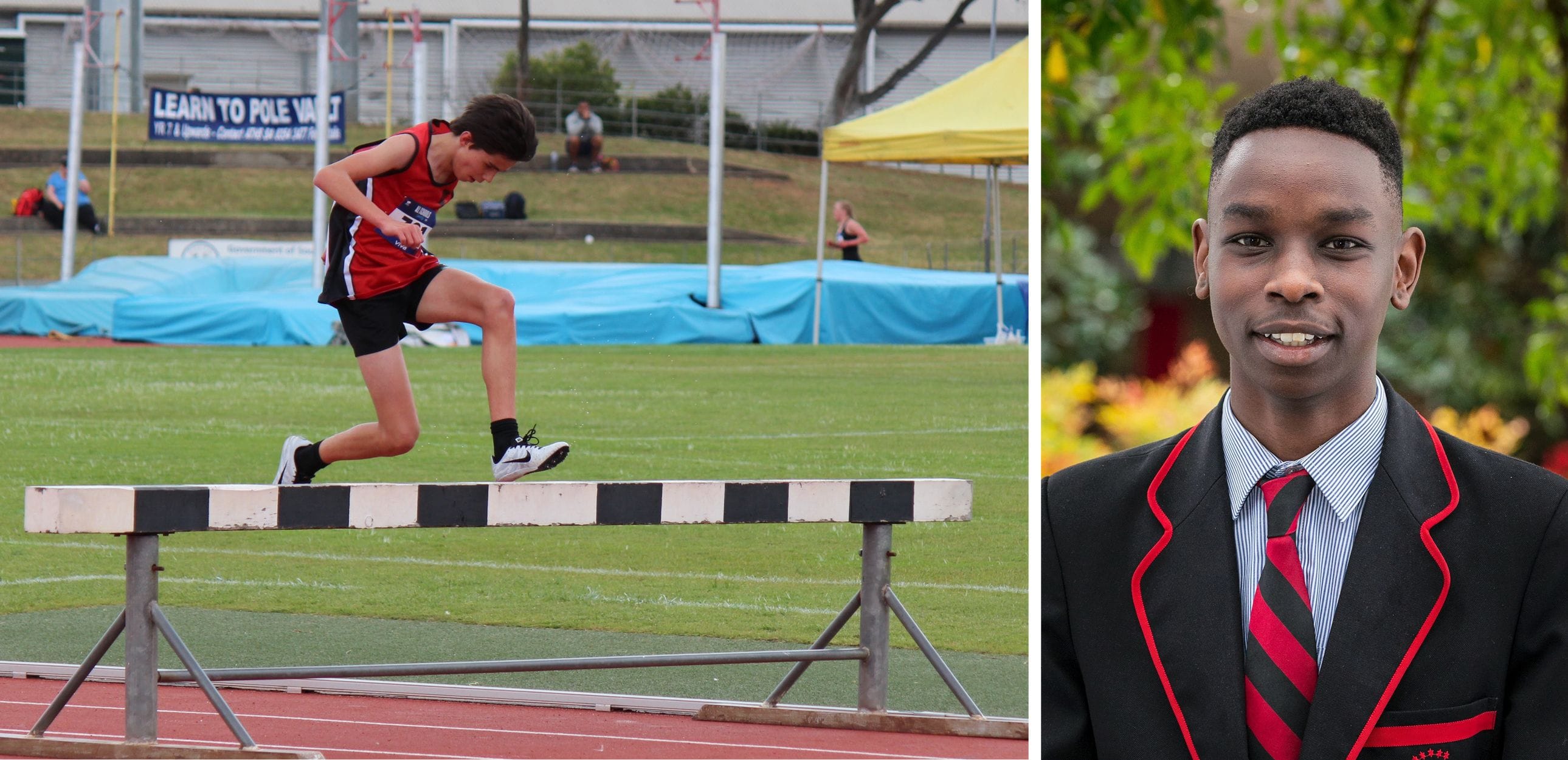 Riley Craig (Silver in U16 Steeple Chase) and Wieu Duang Deng (Bronze in U16 High Jump)

Badminton
Whilst many activities take place under the early morning sun on a Saturday, our Badminton teams are often tucked away in the Purton Hall or gyms of our opposing schools. Like many of our Summer activities in the past 12-18 months, our participation in Badminton has steadily improved and is quite simply a joy to watch. Our students, both in the Middle & Senior years, consistently exhibit the highest standards of sportsmanship, mutual respect and enjoyment regardless of the result. It can only really be described as a 'feel-good' culture and reaffirms why we encourage this type of positive behaviour across every activity throughout the year. There aren't too many activities I've witnessed in which students from both sides are often commending or consoling one another on a fantastic or unlucky shot whilst in the midst of a competitive match. Full credit must go to the coaches and students involved as they probably underestimate just how amazing their representation of the College is and the quality example it sets for all other students.

Swimming
Although inter-school meets do not continue in Term 4, it's been a focused decision to continue Swimming training throughout Term 4. Much of this is based around continually building the culture and quality of the swimming program which has seen a remarkably postive shift over the past 18-24 months. Mr Adam Whitefield has been a quintessential Team Manager, operating with terrific professionalism, organisation and, most importantly, a real and genuine passion for the activity itself. We've been fortunate also to have past Scholar Jack Myers take on the role of Swimming Coach in 2020 and hopefully beyond. His knowledge, enthusiasm and quality training regime have seen our boys increase their levels of committment within Swimming to consistently aim to achieve their absolute best. Since winning the State Schools Swimming Championships in the B Grade during Term 1 2020, the team has gone from strength to strength and will be aiming to compete at the highest level again in 2021. Any students wishing to become involved, or even aiming to use swimming as a medium for fitness, are encouraged to attend training on a Wednesday afternoon.

Tennis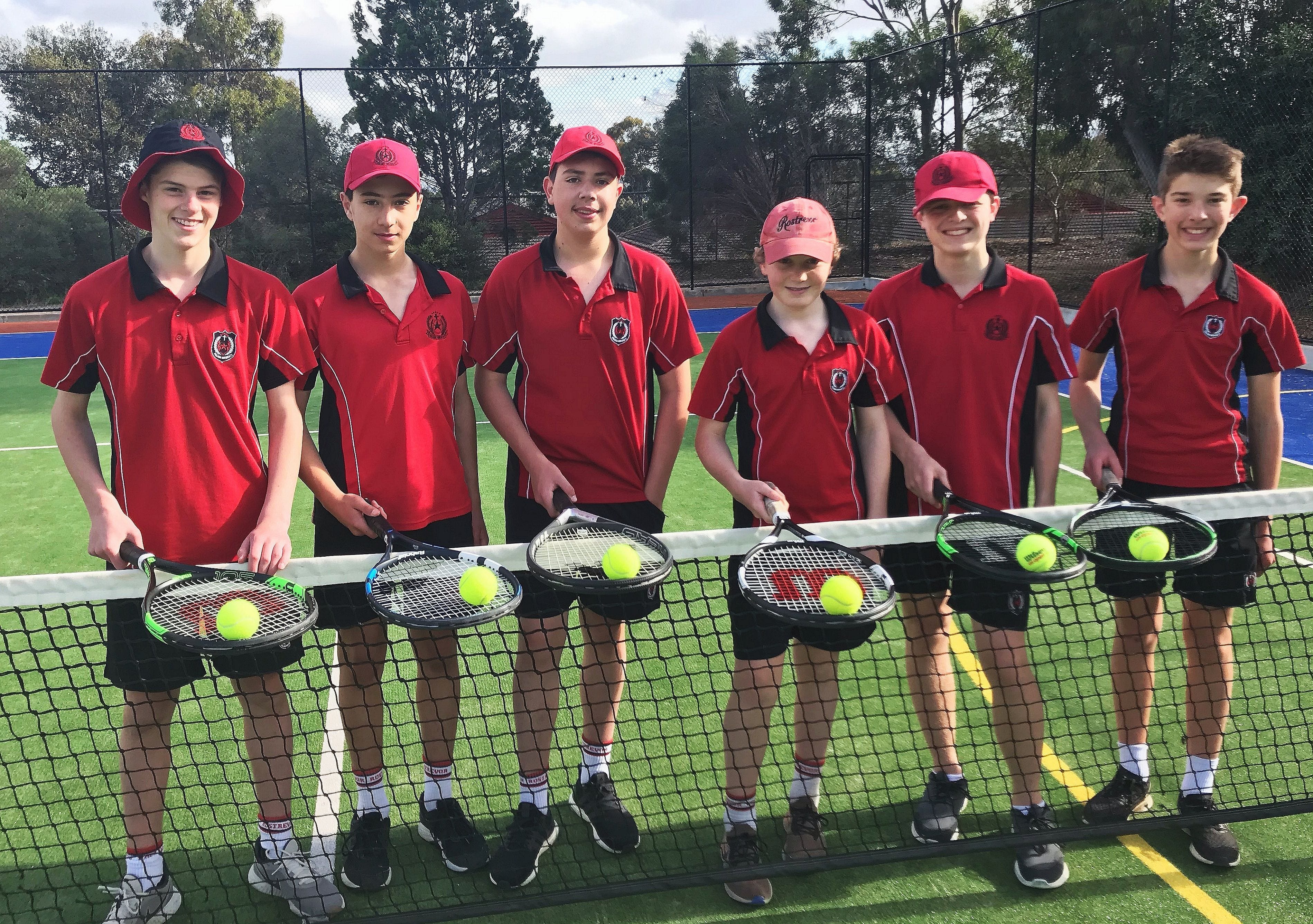 Mr Vlad's Middle B tennis team - see report below
Performances at Tennis during Term 4 have thus far epitomised the resilient and determined approach we expect of our students. Both our Senior and Middle teams have played some fantastic tennis against quality opponents across the early weeks of the Term. Despite some match-ups which have proven difficult across all teams, our students have maintained an unwavering approach and competed as best they can. This attitude and approach is one that inevitably begins to produce some positive outcomes and valuable lessons for our boys. Whilst not everything has gone to plan from a results perspective across some teams, I am always very proud observing the way our students engage in the face of adversity and I'm sure our parents and broader community echo these sentiments. With only 2-3 weeks left in the season, I look forward to continuously seeing the positive attitudes and progression in skill and tactical advancement as we hope to maintain momentum moving into 2021.
Now for something completely different: To read Mr Vlad's unique and entertaining report on the weekend's Middle B Tennis games, CLICK HERE

Cricket
First XI Cricket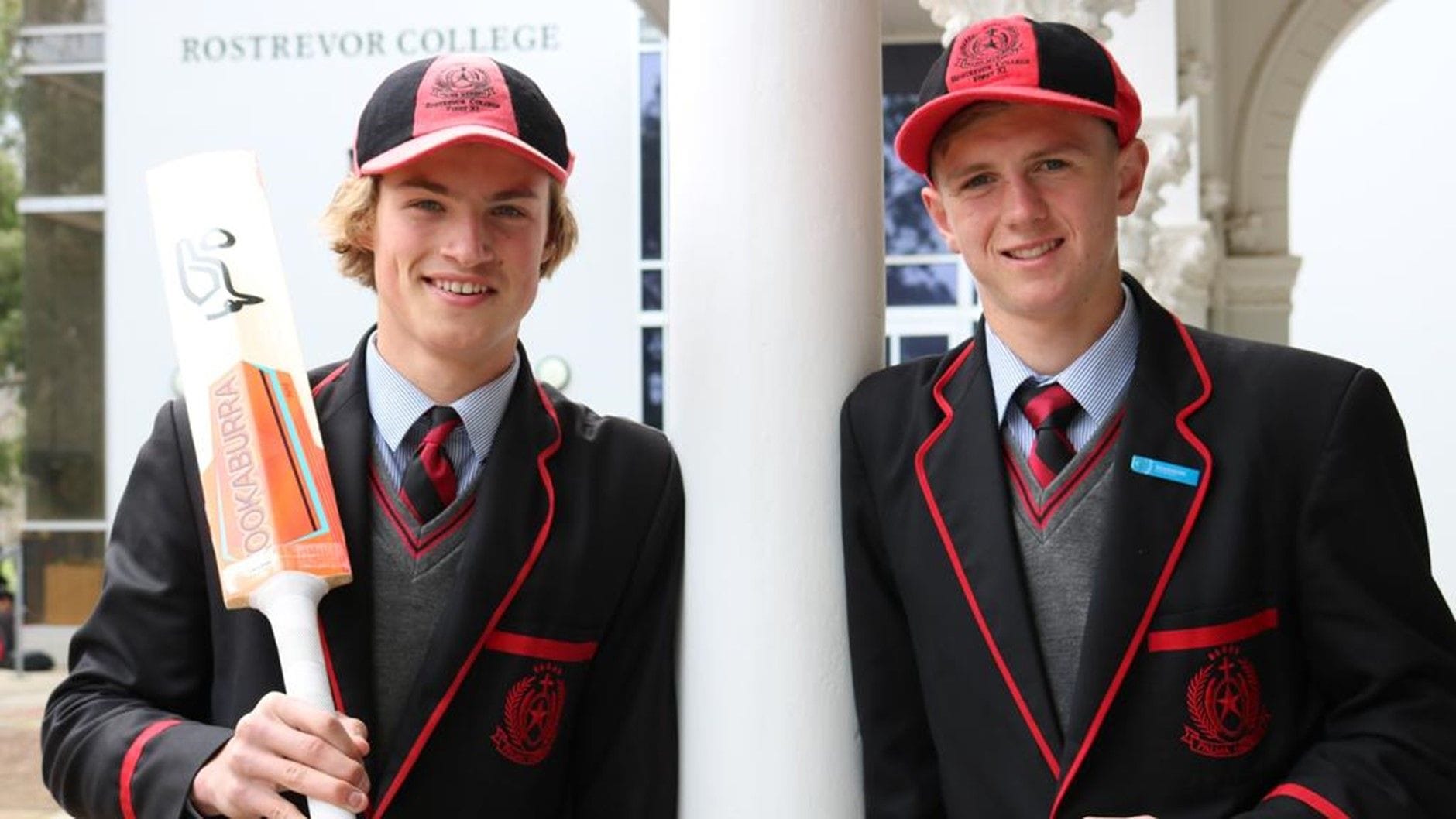 It was a disappointing loss against St Peter's in last week's T20 match, but Coach Mr Bill Trewartha is confident his side will bounce back this week. Year 10 student Luke Homan impressed with the ball, snaring 3/17, while (pictured above) Mackenzie Best (1/17) and Sam Rahaley (1/15) both bowled well.
CLICK HERE to read both First XI Match Reports from the weekend.

Year 9 State Knockout Cricket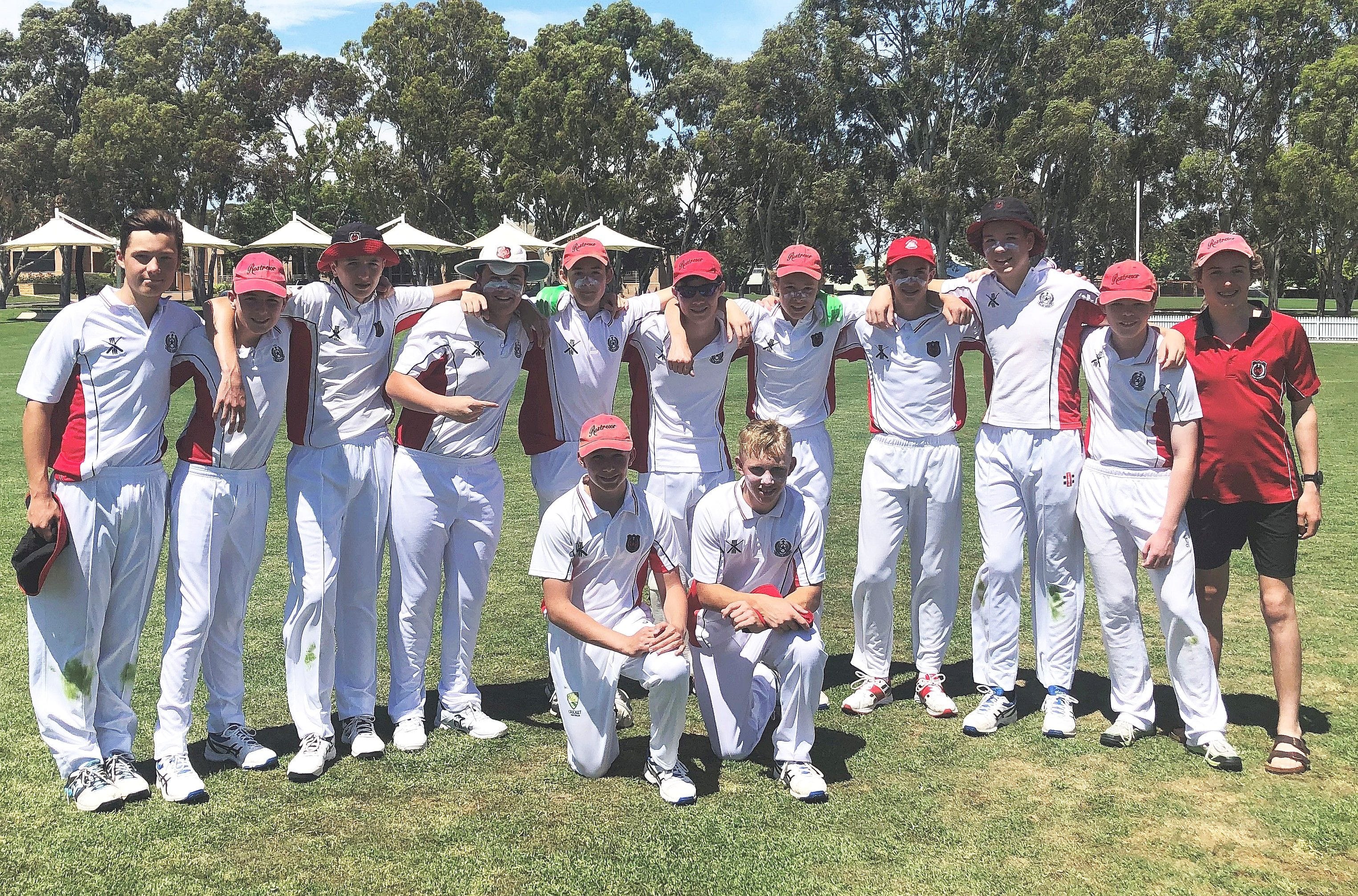 It wasn't quite the result they wanted, going down to Trinity College in the Yr 9 Knockout Cricket, but it was a great day out nonetheless. Thanks go to Mr John Coop and Ms Belinda DeConno

Year 1 lends a helping hand to Year 4 Team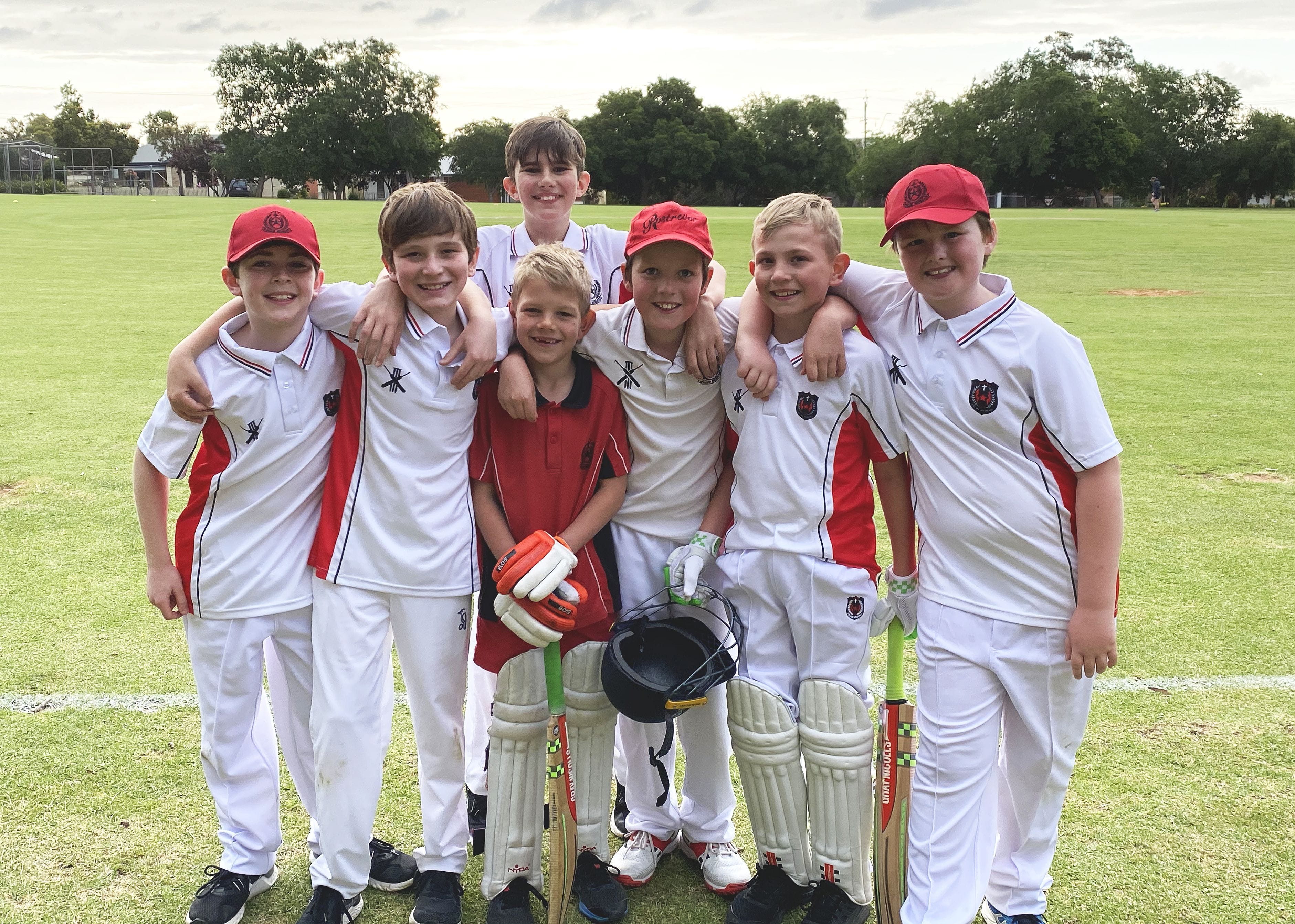 Year 1 student, Thomas Furst stepped up to help out the Year 4 Cricket team as they went up against East Adelaide Blue.
---
Gallery
What an outstanding day for our JY athletes who ran, threw, jumped and hurdled their way into Second Place in Div 1 of the SA Catholic Schools' Athletics Carnival yesterday. Rostrevor won the "Percentage Pennant", making it the most successful school based on student numbers, and won the Year 5 Pennant outright. Thanks go to Mr Tim Baccanello for driving such a successful and enthusiastic athletics program in the Junior Years this year.
To view the Photo Gallery, click the image below.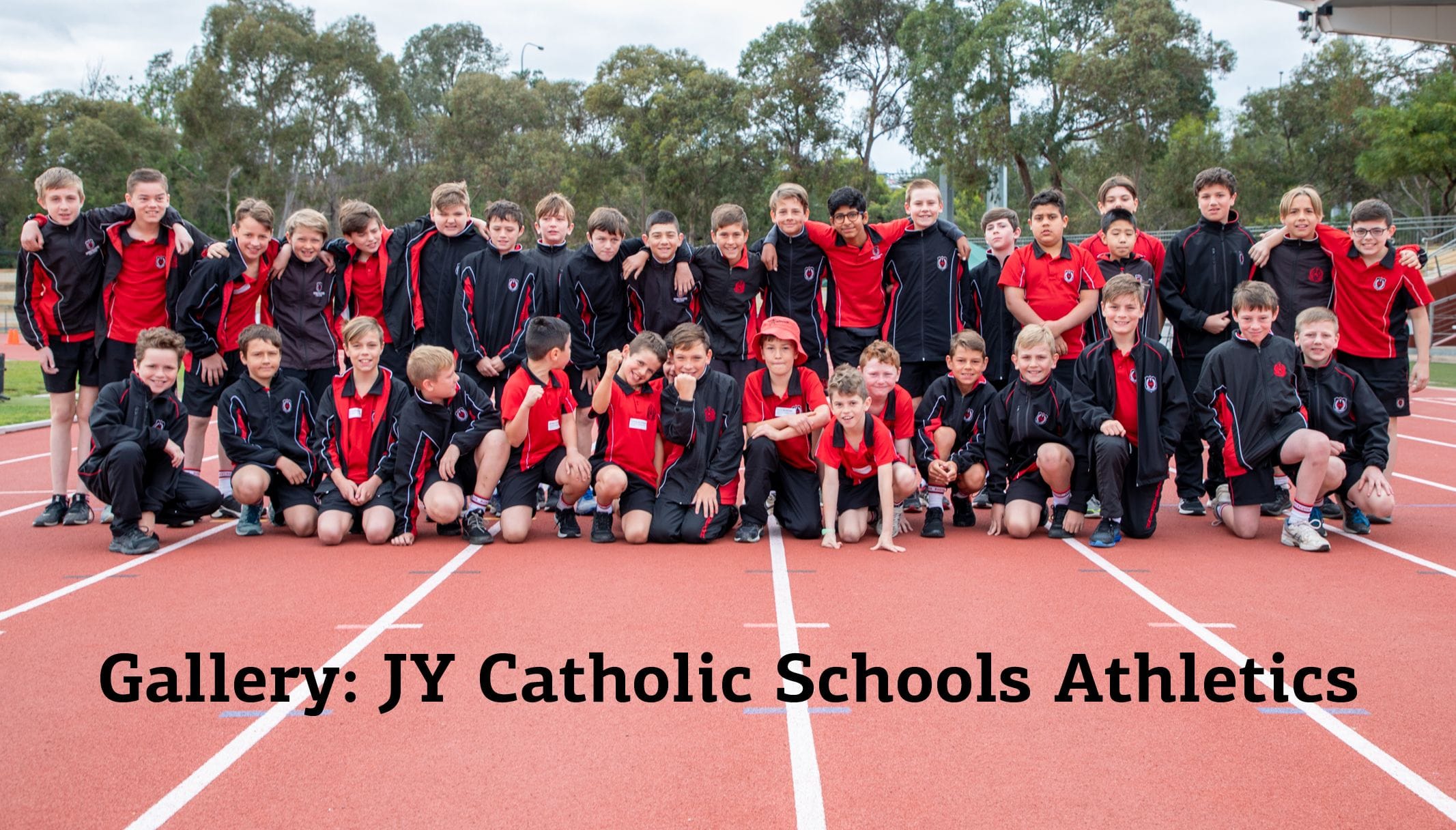 Our JY students were fierce competitors in the 100m. View some highlights below, including Pentathlete Daniel Boulden.

Author:
Co-Curricular Staff