Co-curricular Term 4, Week 1, 2020
Posted on 22 October 2020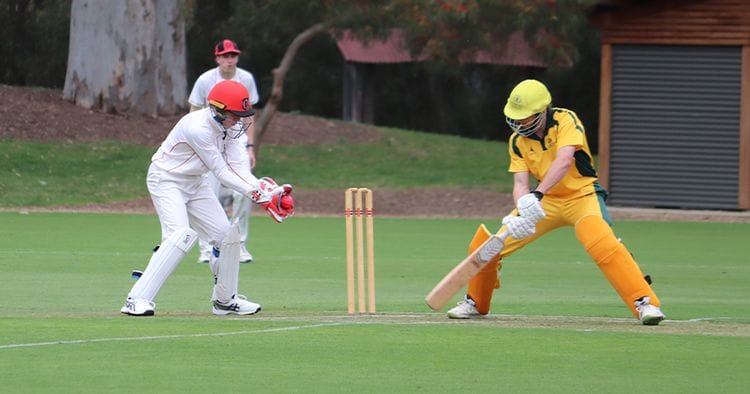 After a relatively brief intermission, summer Co-curricular activities have re-commenced in Term 4. In what seemingly has become an annual occurrence from Mother Nature, a large majority of our opening Cricket matches were washed out due to inclement weather and damp pitches. In what has already been an interruped year due to COVID-19, the wet weather unfortunately limits the exposure of our students to competitive fixtures in Cricket. Hopefully, the remaining 4-5 weeks provide our players the opportunity to gain continuity and, with that, build momentum to enjoy their last month as members of their respective teams. Thankfully, all other activities were able to proceed as planned and some terrific achievements were recorded.
Student Co-curricular Participation - Summer
Summer activities are incredibly enjoyable, both from a student and staff perspective. They often have a genuine sense of stress-free, yet competitive, levels of involvement and many activities are a terrific complement for those who have a 'priority' sport played in Winter. Very often, our students will develop skills, techniques and tactics learned during Summer activities that will prove immensely beneficial for their preferred activity or sport in Winter. For this reason, I strongly encourage students to consider participating in both a Summer and a Winter Sport. Particularly in a year where participation in organised sport and activities has been limited, it's a fantastic opportunity to continually progress as an individual and immerse themselves in the blossoming culture of the Red and Black. More often than not, the students who demonstrate the courage to attempt an activity for the first time, or with limited prior exposure, will experience a range of positive outcomes physically, socially and emotionally whilst also building meaningful and trustworthy relationships with their peers, teachers and coaches.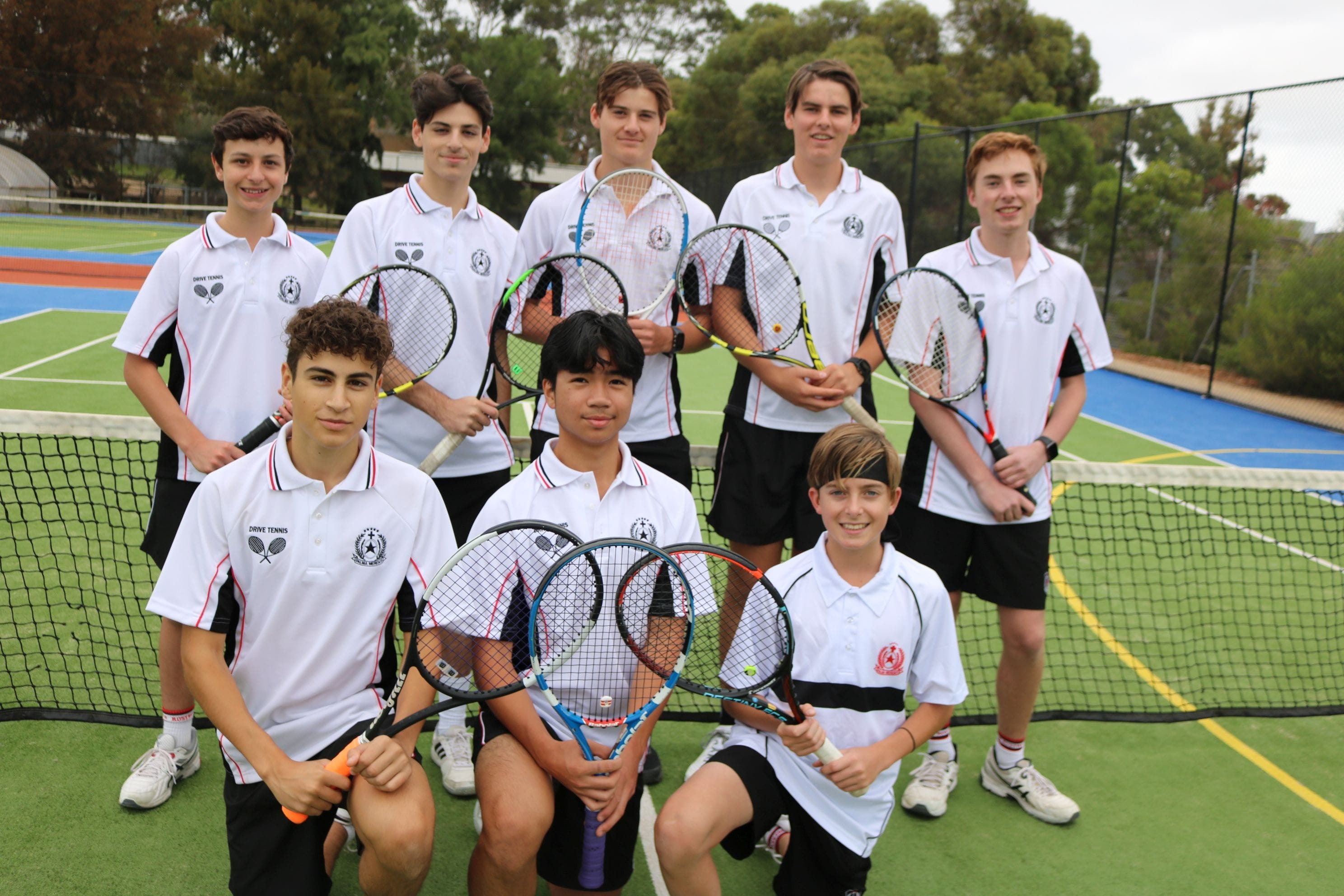 Student attendance - Training
When students nominate a certain activity, the expectation is that they, firstly, honour that commitment for the entire year and also attend all trainings and matches. Sometimes, there are legitimate and unforeseen circumstances which can impact these expectations and we understand that. However, consistent attendance at training is essential for a variety of reasons. Skill and tactical development are important, as well as interacting with peers or teammates to solidify bonds between one another. Rostrevor College is a school which has an embedded culture centered around unity, togetherness and proactively working together to achieve common goals. Spending quality time with one another at training and matches is a crucial component and pathway to maintaining this strong culture. Thank you to all of the students and families who consistently support these expectations as it's an aspect of Co-curricular that carries far more importance than many realise.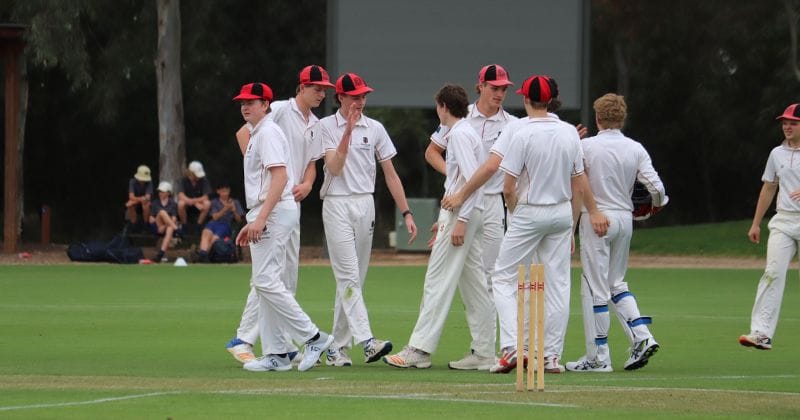 Cricket
The excitement surrounding the Cricket season subsided last Friday afternoon when the rain set in and the majority of Cricket matches were cancelled. Thankfully, the Firxt XI was able to play its scheduled matches due to a Thursday afternoon T-20 and Saturday afternoon fixture. Their opening T-20 match on Thursday saw them fall agonisingly short against reigning premiers Pembroke. Despite the close contest, they made amends on Saturday by accounting for CBC. Special mention must go to Year 9 student Alex Pertl who made his debut for the First XI. This marks the second successive year in which a Year 9 student has debuted in the First XI which are remarkable achievements and a strong indication of the immense talent within both the Middle and Senior School Cricket Programs.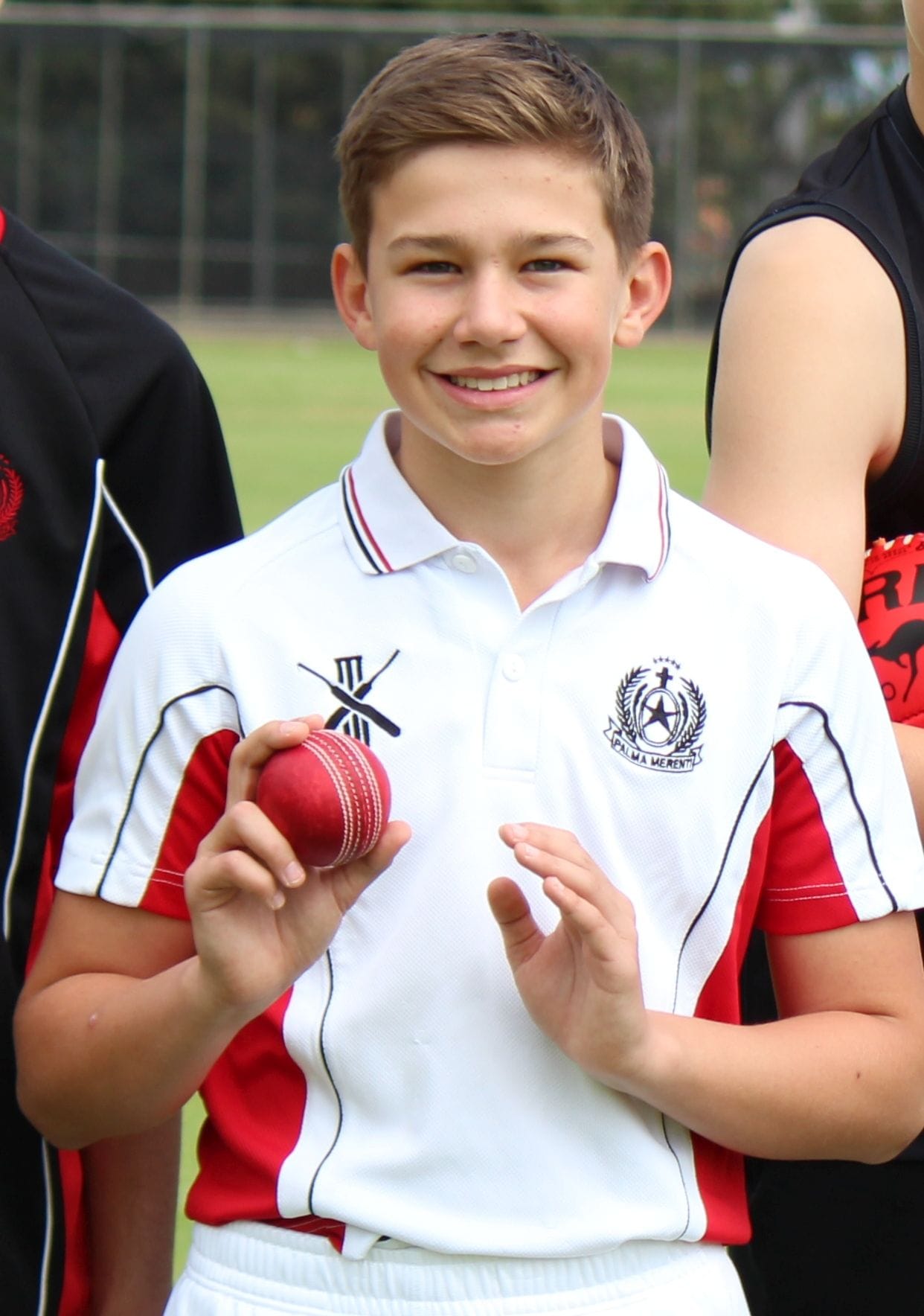 Alex Pertl (Year 9) debuted in Saturday's First XI win against CBC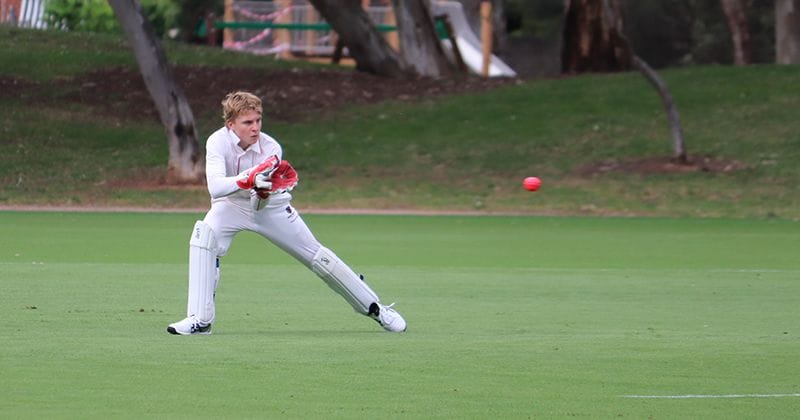 Congratulations to Year 11 Tom Laas who debuted as wicket keeper for the First XI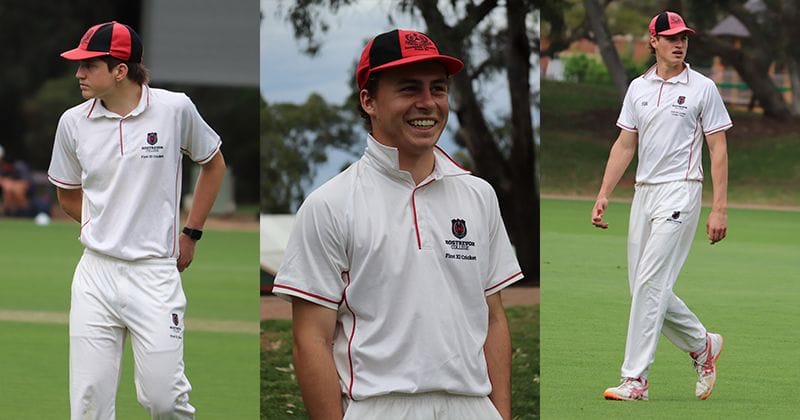 Cooper Llewelyn, Luke Homan and Sam Rahaley each made valuable contributions for the First XI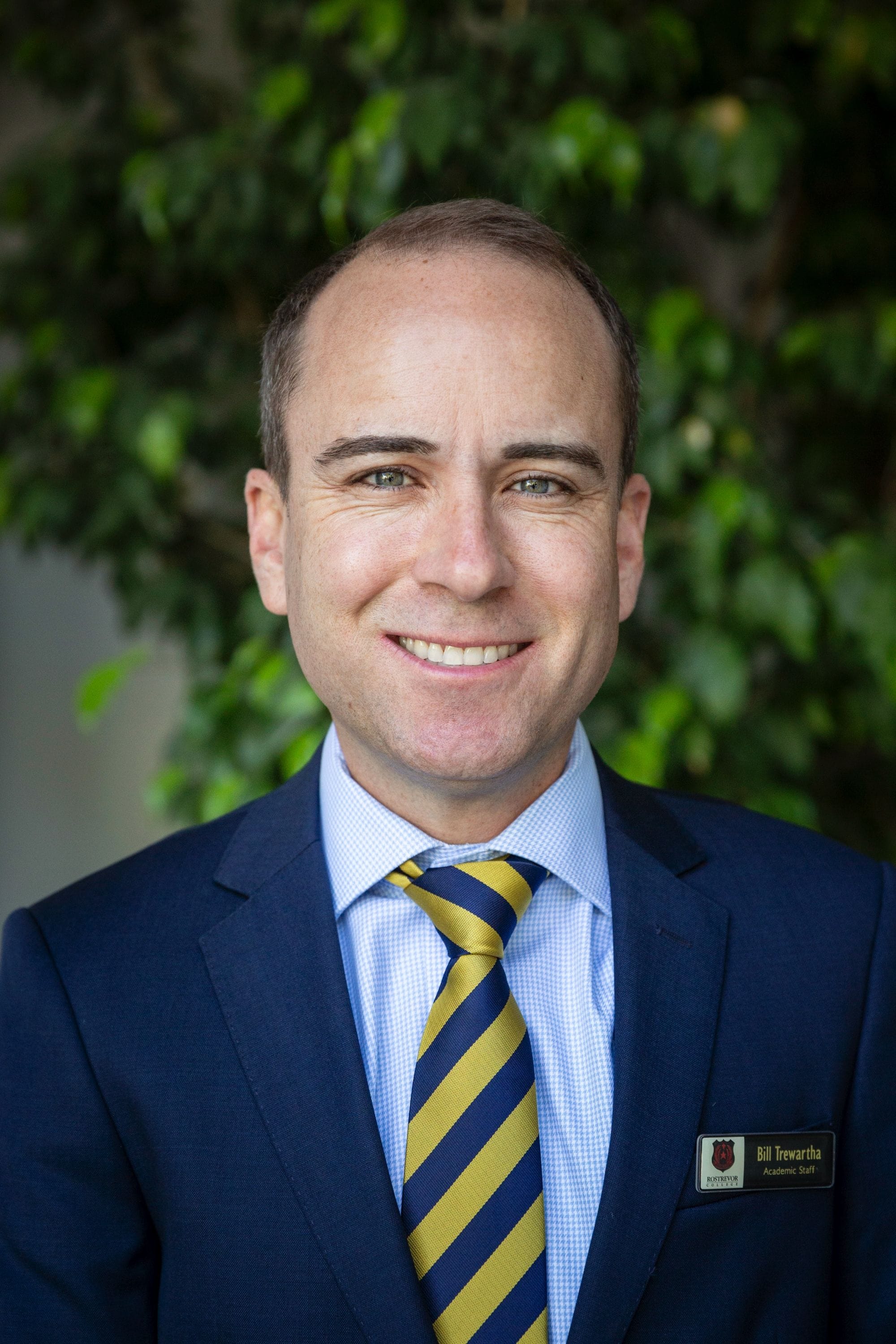 Mr Bill Trewartha - First XI Coach
Read First XI match reports here
Water Polo
A significant increase in overall participation has seen Water Polo record the highest number of students involved for a number of years. In particular, numbers in the Middle Years are growing rapidly and have allowed us to nominate two, and potentially three, teams. These boys brave the elements on a Tuesday morning with coach Catherine O'Sullivan who has been a real asset with her playing and coaching experience, and it's evident to see her knowledge and passion for Water Polo being imparted upon our students. It will be very exciting to witness their progression and development as a group which will hopefully continue to provide a terrific foundation for growth and success in their Senior Years.
Volleyball
Similarly, Volleyball is in an incredibly positive space with burgeoning numbers and a fantastic culture amongst both the Middle & Senior Teams. It's heartening and uplifting to walk around Rostrevor College on a Tuesday afternoon and hear what can only be described as raucous outpourings of emotion, passion and enthusiasm. The energy and sheer noise of training, which is slowly now transpiring over to matches, illustrates the enjoyment that our students are experiencing. Old Scholars Jackson Sutcliffe and Alex Cusack have been instrumental in this re-birth of Volleyball, and the students should also receive credit for the incredible manner in which they continually represent the school. The future looks very bright, which echoes many other activities at the current time and I'm positive this upwards trend will continue.
Thank you
A large vote of thanks should again be offered to all students and parents who are significant supporters and contributors to the Co-curricular Program. In my experience, both as a teacher and a student at Rostrevor College, a strong and dynamic culture of participation in Co-curricular is very often the backbone of our community. In recent times it has, and still does, feel as though we are again collectively reaching those high standards where immense levels of enjoyment and incredible memories are created for our boys.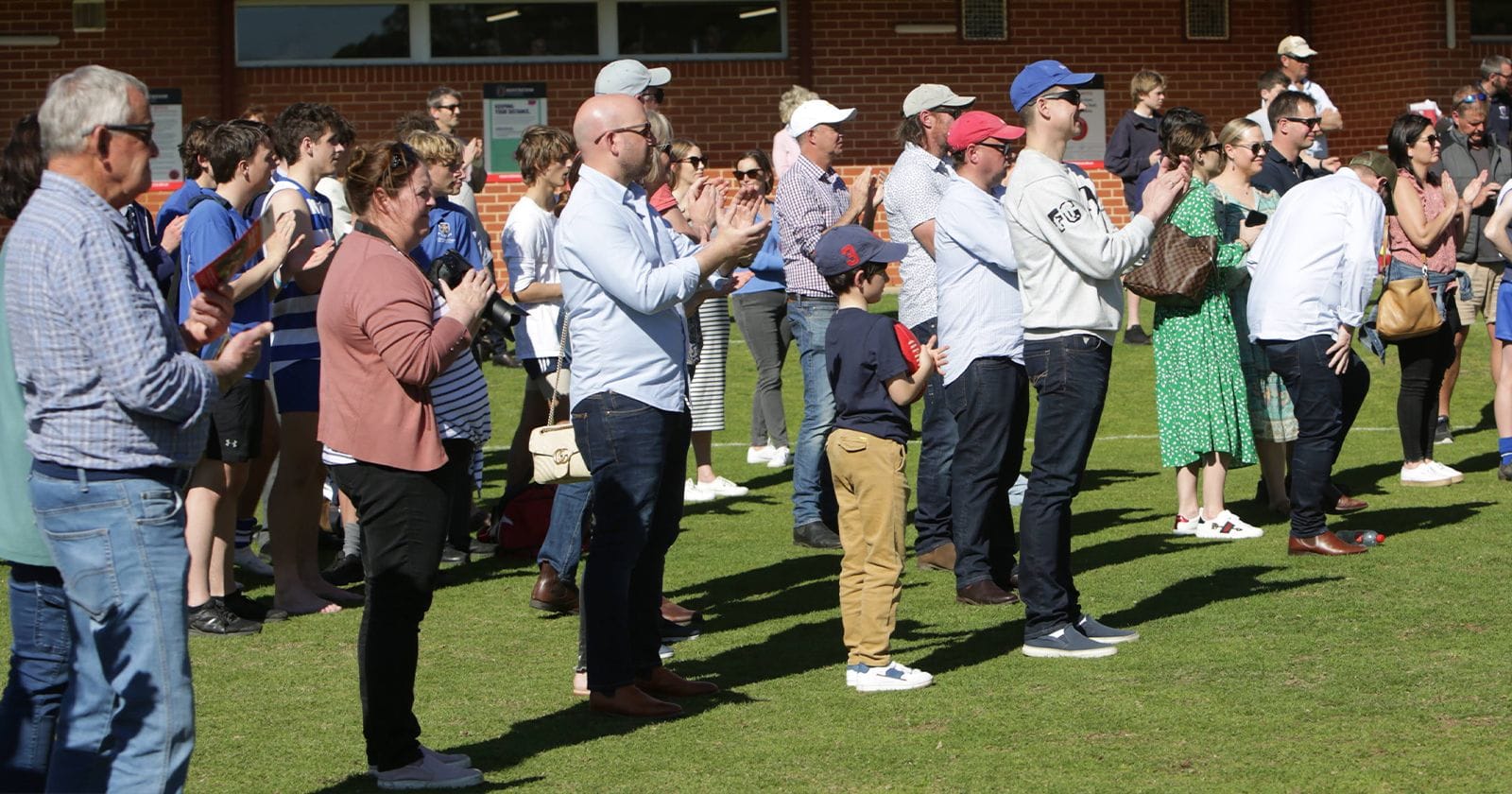 ---
Co-curricular Galleries
Click the image below to visit our Photo Galleries page for Co-curricular highlights from Term 3.