Deputy Principal's News - 26 May 2023
Posted on 26 May 2023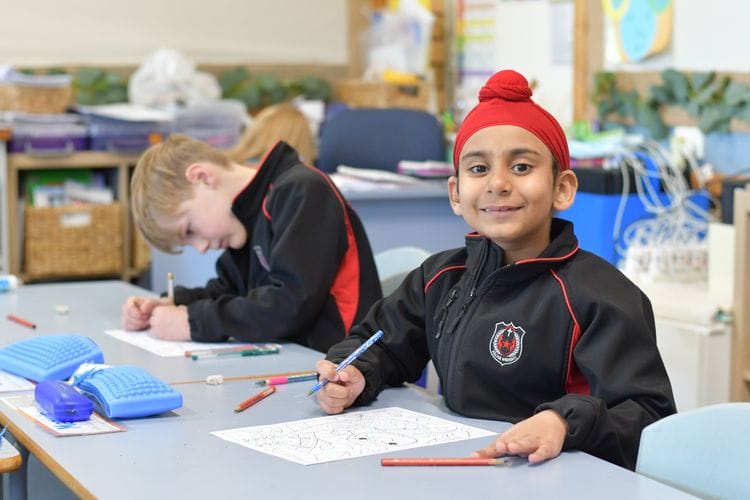 At Rostrevor, we aim to well and truly involve the boys in their own education. Our aim, as the students grow and mature, is to emphasize that they are responsible for their own learning. It is the boys themselves that control their own destiny, and this is dependent on their work ethic and willingness to make sacrifices. The roles of parents and teachers is to provide the best possible environments in which their potential can be reached.
A positive school and parent partnership plays a pivotal role in shaping a child's educational journey and creating a vibrant and supportive school culture. The College and parents collaborate to identify challenges, offer guidance, and nurture the overall wellbeing of each child. Effective communication becomes the bridge that connects both parties, ensuring the seamless flow of information, updates, and feedback.
---
National Sorry Day
National Sorry Day is an Australia-wide observance held on May 26 each year. This day gives people the chance to come together and share the steps towards healing for the Stolen Generations, their families and communities. Stolen Generations refer to Indigenous Australians who were forcibly removed from their families and communities.
This year, Rostrevor used the story book 'Sorry Day', written by Coral Vass and colouring activities as a platform to discuss and share First Nations histories, cultures and perspectives and demonstrate our College's commitment towards reconciliation. Thank you to Aboriginal Programs Prefect, Jasch Davis for leading storytime and spending the afternoon with our Year 1 class.
---
EREA Primary Leaders Day

On Thursday our Year 6 junior leaders travelled to Christian Brothers College to continue their leadership formation program. There they met the junior leaders from St Paul's and CBC to participate in group discussions and games surrounding leadership. The boys spoke about how younger people can become changemakers and leaders within their respective communities and brainstormed ways they can work together to make an impact. These ideas will be followed up and further explored at our next EREA junior leaders day in Term 3.
---
National Simultaneous Storytime

On Wednesday, the Junior School celebrated National Simultaneous Storytime, with over 2million other students around Australia. All classes enjoyed reading The Speedy Sloth written by Rebecca Young and Illustrated by Heath McKenzie. We are proud to be part of this wonderful annual campaign which promotes the value of reading and literacy, and encourages the enjoyment of books.
---
Year 3 Cleland Park Excursion

As part of their Biological Science unit, the Year 3 class attended the Cleland Wildlife Park on Friday last week. They were involved in an educational workshop about the classification of animals before exploring the park and interacted with the animals, many of which they had researched beforehand.
---
Year 11 Religious Education Excursion

On Tuesday, the Year 11 cohort embarked on a Religious Education excursion to Wandana Mosque and St Francis Xavier Cathedral. During the visit to the Mosque, the boys asked insightful questions, allowing them to deepen their knowledge and understanding of Islam at the Mosque, and the history of the building at the Cathedral.
---
Upcoming webinar for parents – How to Help Your Child Prepare for Exams
When: Wednesday 7 June, 6:30pm - 7:30pm
Cost: Free
In this webinar, Elevate Education will be discussing:
High Priority Work: The kinds of work students should be focusing on in the build-up to exams to maximise marks.
Time Management: How to ensure your child has enough time to prepare for their exams.
Practice Papers: How to prepare effectively using past questions and practice papers.
Registration is essential. REGISTER HERE
---
CO-CURRICULAR NEWS
---
Joeys U17 National Soccer Team Selection

Congratulations to Fabian Talladira (Year 12), who has gone from strength to strength with his soccer this year, this time being selected to represent Australia in the Subway Joeys National U17 Soccer team at the upcoming Asia Cup. Fabian's Rossi brothers wish him the best of luck as he flies to Thailand on Saturday to play in the weeks-long competition!
---
First XVIII vs Scotch College

Our First XVIII team took home a comfortable victory over Scotch College on Saturday with 10-10-70 to 3-8-26 at the final siren. Well done to boarders, Ned McCarthy (Year 10), Jay Johns (Year 12), and Darci Best (Year 12) for being named as Rostrevor's best on field.
---
Pedal Prix

Rostrevor participated in our first Pedal Prix race of the season on Saturday at The Bend Motorsport Park in Tailem Bend. The 6-hour race was a great opportunity for 21 Middle and Senior Years students to experience a professional racing facility. The college fielded two teams: Eddy, representing the Middle School, and Rossi, the Senior team. Each team member took turns racing for 30 to 40 minutes. Aiden Launer (Year 9) and Jackob Stephenson (Year 8) delivered impressive performances during their stint, propelling Eddy into second position early in the race. The teams performed well overall, finishing the race in the mid-field with only minor mechanical issues and some cosmetic scrapes and bumps.
---
Rostrevor's Basketball High-Flyers

From the 18th to the 21st of May, a handful of Rostrevor students competed in the 2023 State Basketball Championships. Hear from First V Basketball Coach, Carla Saponari about their outstanding achievements HERE.
---
Year 7 Black Basketball

On Saturday, The Year 7 Black Basketball team had a thrilling 1-point win over Glenunga International High School. With 15 seconds left on the clock, Jordan Becker (30 points and MVP) pulled off a half-court steal and game winning basket, sending our spectators into raptures!
---
Year 8 Red Soccer

Congratulations to the Year 8 Red Soccer team who beat their Christian Brothers College opponents 3 goals to 1 on Saturday!
---
Term Dates 2023
Term dates for 2023 are available by clicking HERE.
---
Co-curricular (Week 4, Term 2)