Dux Assembly & Week 3 Update
Posted on 9 February 2021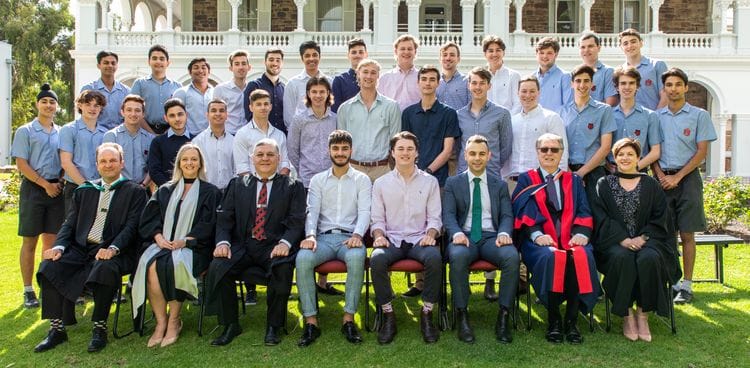 Frank Ranaldo
Principal
Dux Assembly
At the Dux Assembly this morning, we acknowledged and celebrated the achievements of the Class of 2020. There was much to celebrate, with so many achieving personal-best results in a time which was characterised by challenge and clouded by uncertainty. I would like to offer my personal congratulations to all of our graduates, to our Dux, Giovanni Elias, and Proxime Accessit, Thomas Hill, as well as the recipients of the most prestigious Governor of SA Commendations, Giovanni Elias and Gianni Bergamin.
It was great to see the large number of A+ and Merit recipients, and graduates with ATARs above 90, at our Dux Assembly. It was also pleasing to acknowledge a number of current students who received Merits for subjects they undertook in Year 11. See the full photo gallery at the bottom of this page.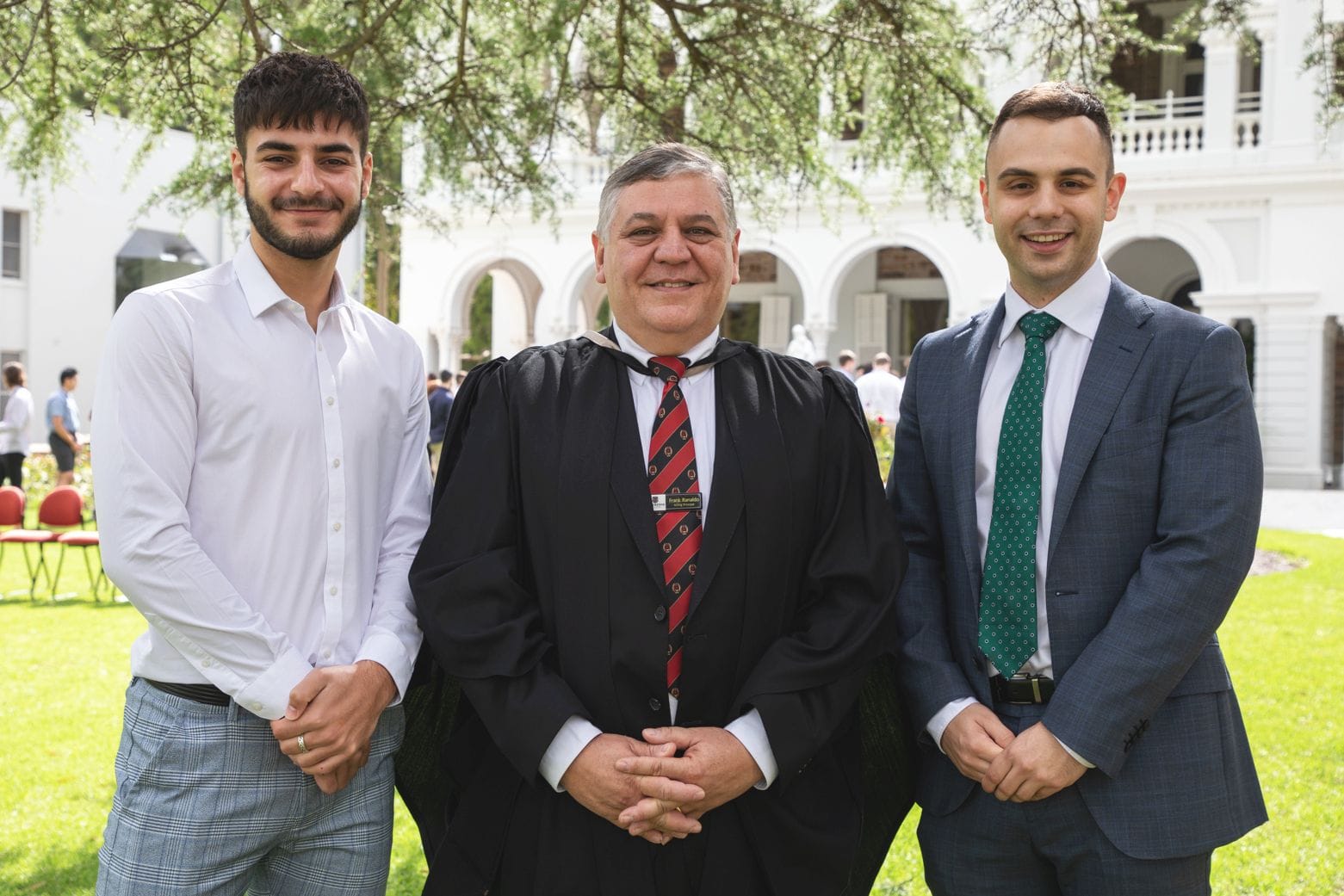 Rostrevor College again achieved 100% SACE Completion and is pleased to report that 78% of all subject grades were in the A or B band - which is well above the State average. The Class of 2020 SACE results were exceptional with an impressive 12% achieving ATARs above 95. Almost one quarter (24%) received an ATAR above 90 and almost half (47%) received an ATAR above 80.
We are pleased to hear that many of our high achievers have accepted university placements in Medicine and Law (both here and interstate), as well as Engineering, Mathematics, Computer Science, Commerce, Exercise Physiology, Architecture and Digital Arts.
2011 Dux - Antonio Barbaro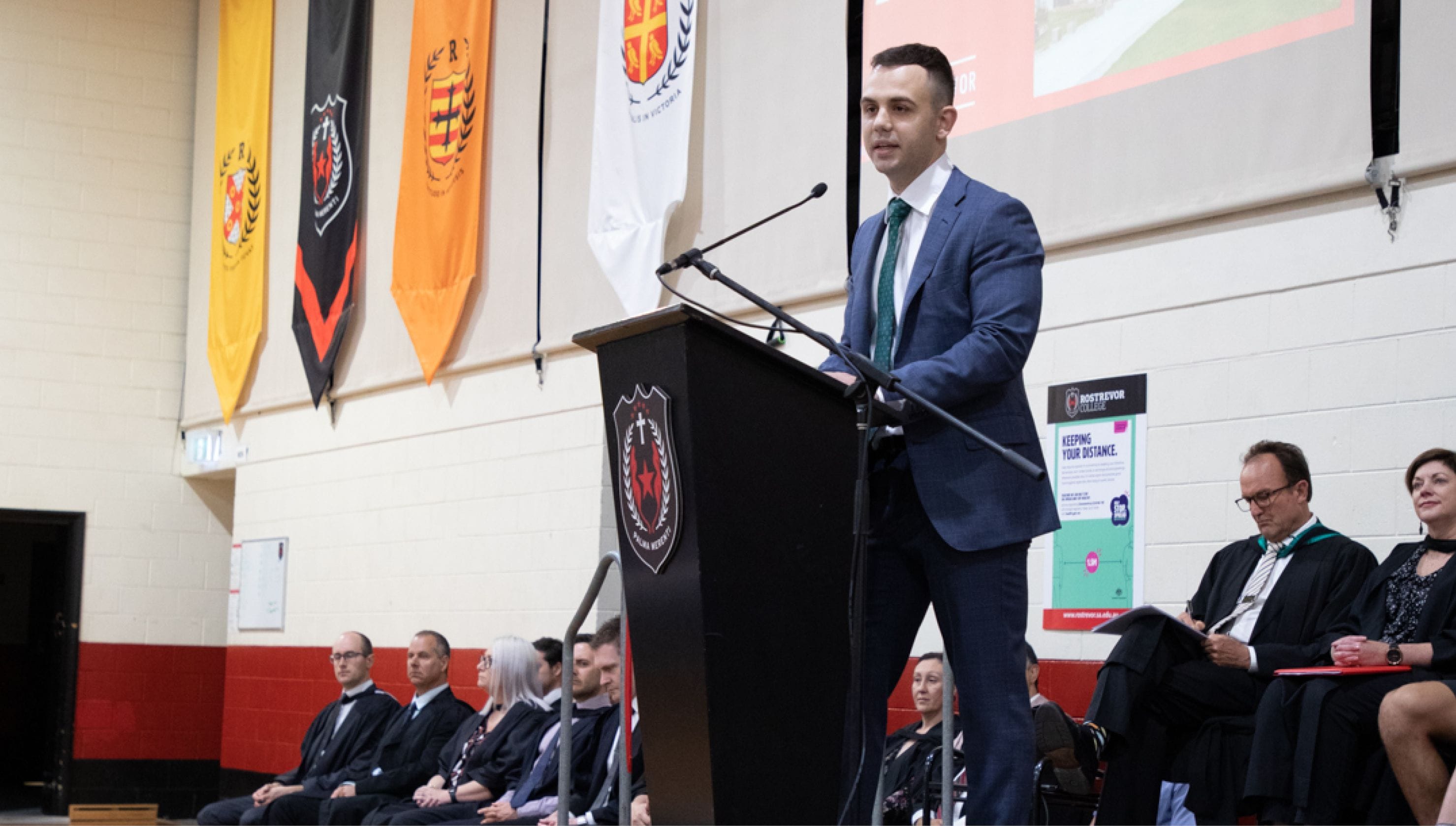 Antonio Barbaro (Dux of the Class of 2011) was invited as special guest and offered great advice to our award recipients as well as our current Year 11 and 12 students. After graduating, Antonio completed a Bachelor of Medicine and Surgery at the University of Adelaide and completed his internship at the Royal Adelaide Hospital in 2019. Currently, he is working at both the Royal Adelaide Hospital and The Queen Elizabeth Hospital as a surgical resident. Antonio is also completing a Master of Surgery with the University of Sydney and his career goal is to qualify as a General Surgeon.
Please see the full list of Merit Winners here
Please view 90+ ATAR recipients here
Of the State's 12,000 Year 12 students, only 26 received Governor Commendations for exceptional all-round achievement in 2021. Rostrevor College is extremely proud to have two students - Dux Giovanni Elias and 2020 Head Prefect Gianni Bergamin - awarded this prestigious prize.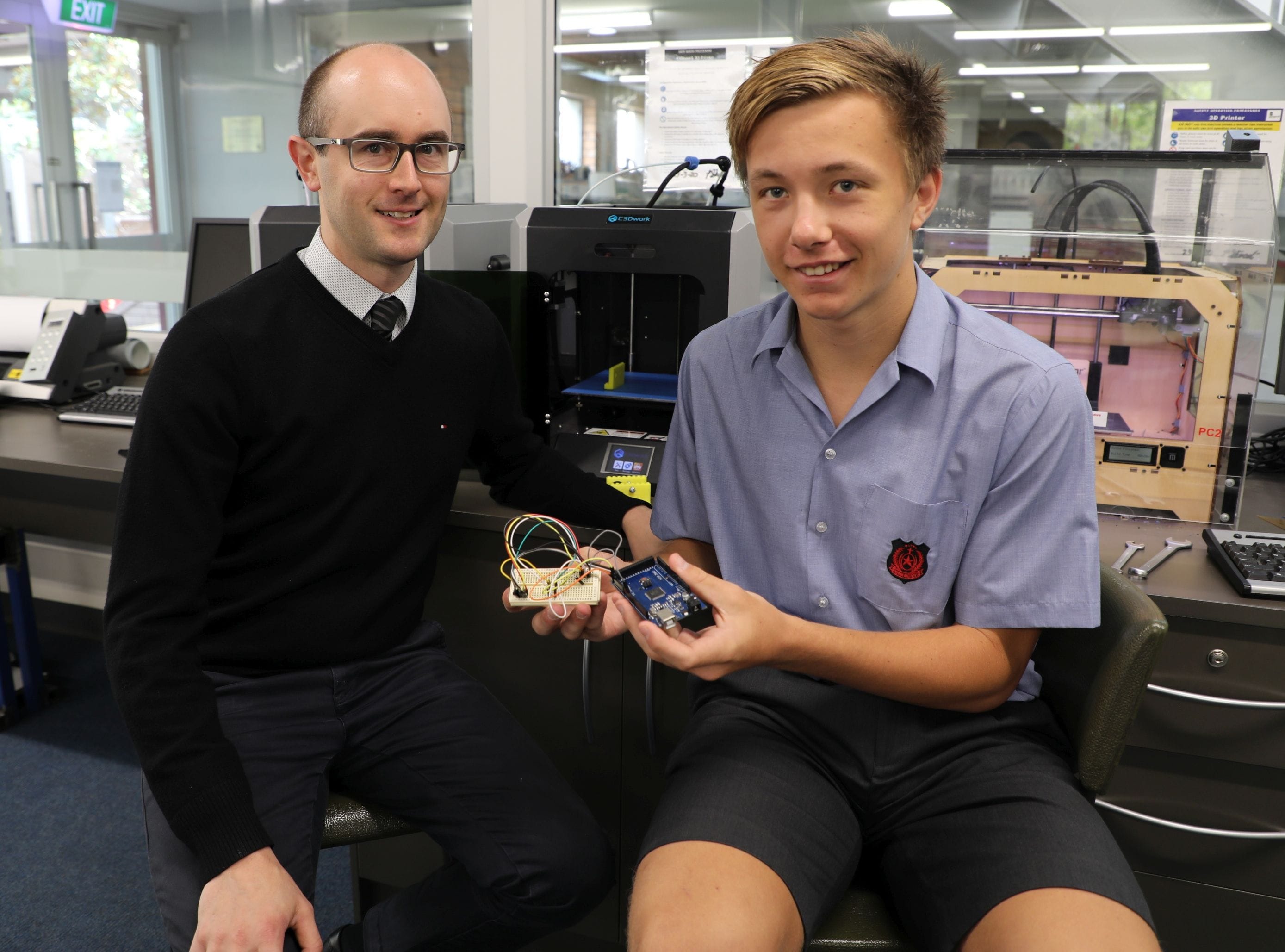 Congratulations to Yr 12 Boarder and Prefect Charles Kemp who received a Merit in Industry and Entrepreneurial Solutions while in Yr 11 for his research into building a vending machine. The body of work has been selected as a SACE "Exemplar" and will be placed on its website as an A+ teaching resource to guide both educators and future students in that subject. The College also commends Head of Technologies Mr William Hunt for his exceptional guidance in this new SACE subject, which is considered highly relevant to the careers of the future.
Student Wellbeing

While our core business at Rostrevor is the teaching and learning in and beyond the classroom, attention and emphasis is also placed on your son's wellbeing. I recall reading an article in The Advertiser late January 2020 about what the top priorities were for parents in choosing a school, and it came as no surprise to me that, according to a national study of parents of primary and secondary school-aged children, 'student wellbeing' topped the list for most mums and dads. Ashley Fell, co-author of Future of Education, states that "Wellbeing is the No.1 issue and expectation that parents have, and also the one that has really increased over time." This was reassuring for me to read as a father. All that my wife and I have only ever wanted for our daughters in relation to schooling is for them to be happy, healthy, and learning in a safe and supportive environment.
This was also re-affirming for me as an educator here at Rostrevor College because this is something that I know we do extremely well and have done so for many years. We know that your son's wellbeing is the key element in him achieving his personal best, and we believe that the most effective way for this to happen is to ensure that it is embedded in school culture, because we know that boys thrive when they feel connected to the College community.
Co-Curricular
I am looking forward to visiting some of our sporting teams on Saturday, particularly after last weekend where most matches were cancelled due to inclement weather. I know that our boys love the competitive nature of our sporting and non-sporting activities, but there are also valuable life lessons. "If you play your heart out for what your jersey says on the front, everyone will remember what the jersey says on the back." - Miracle (US Men's Hockey Team Film)
Anyone who participates in a team activity learns that the success of an individual is not as important as the success of the team. It teaches our boys that, in order to achieve a common goal, we must know that working well with others is a necessity; a very valuable life lesson and important for building community and connectedness for our young men.
Rostrevor looks forward to Co-curricular matches returning in earnest this weekend across a wide range of sports and venues. Please view the Week 3 Match Fixtures and Maps here
For the Term 1 Training Schedules and Term Fixture, visit the Summer Co-Curricular page
Winter Coaches Needed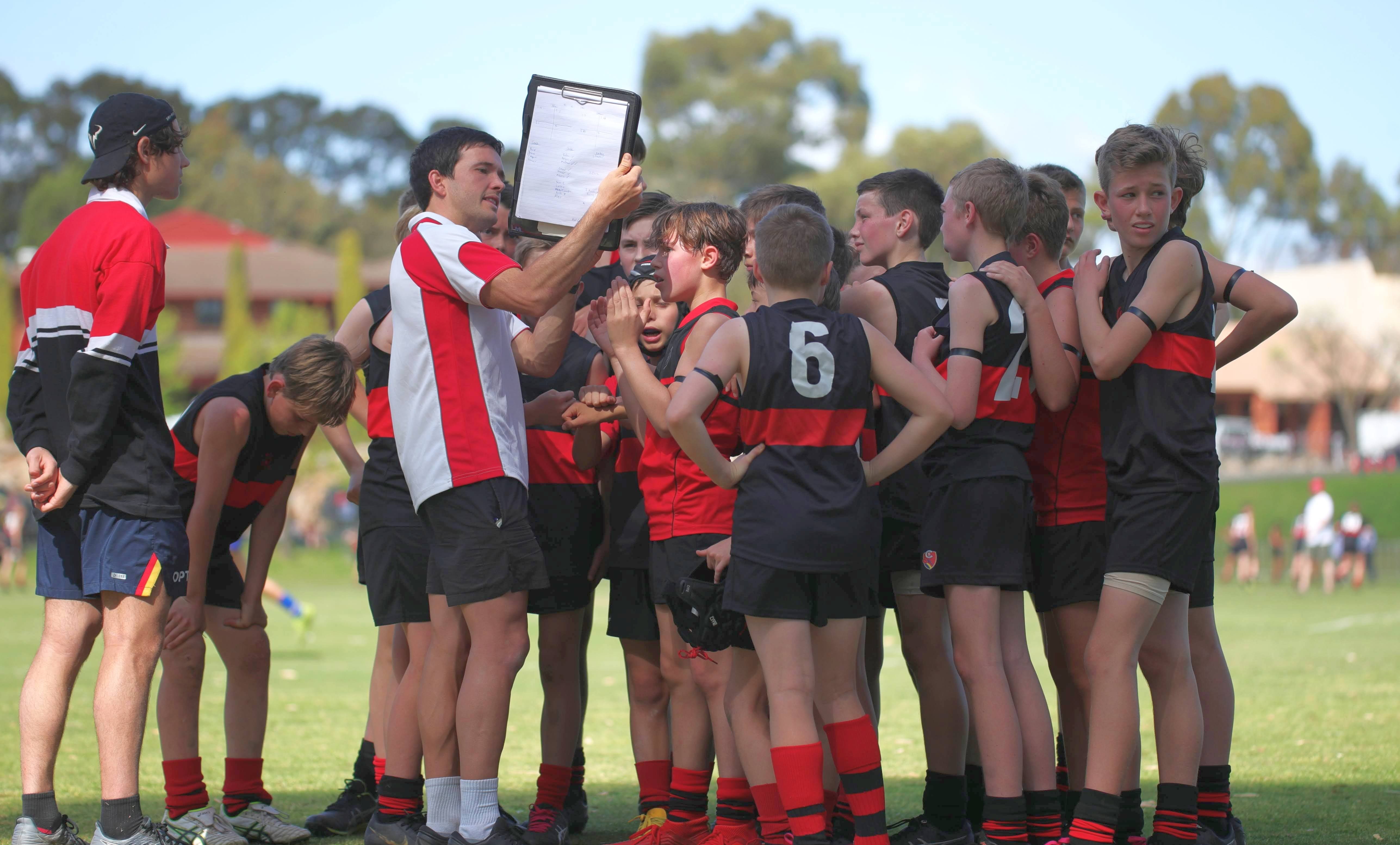 Rostrevor College is keen to recruit skilled, highly-motivated Coaches across all Rostrevor Winter sports (Football, Cricket, Basketball, Rugby, Squash, Table Tennis). If you, or someone you know, is keen to be part of Rostrevor's exceptional Co-curricular program, please contact the Director of Co-curricular programs Mr Luke Manuel at lmanuel@rostrevor.sa.edu.au
Swimming Team and Carnivals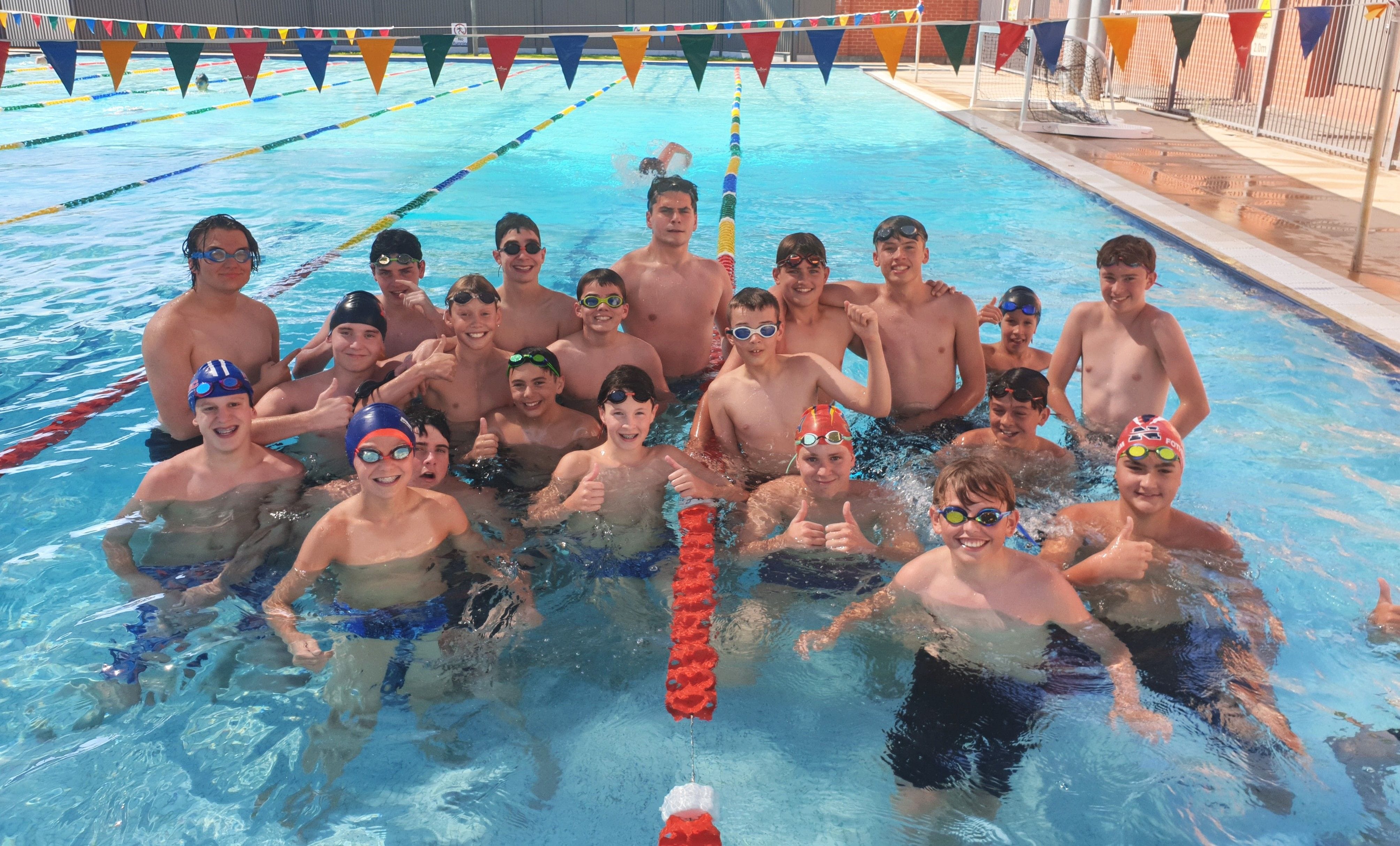 The Rostrevor Swim Team, which won the State B-grade Title in 2020 and has put in two weeks of solid performances early in the 2021 season, is building towards the State Championships in March. The Team is always keen for new swimmers, so any interested boys are encouraged to contact Mr Whitefield at awhitefield@rostrevor.sa.edu.au
With our Junior Years and Middle/Senior Years Swimming Carnivals just around the corner (Week 5), many of our students have enjoyed swimming lessons and Physical Education sessions in the Rostrevor pool. Today, students in each House group nominated for both competitive and novelty events.
Refurbishment Master Plan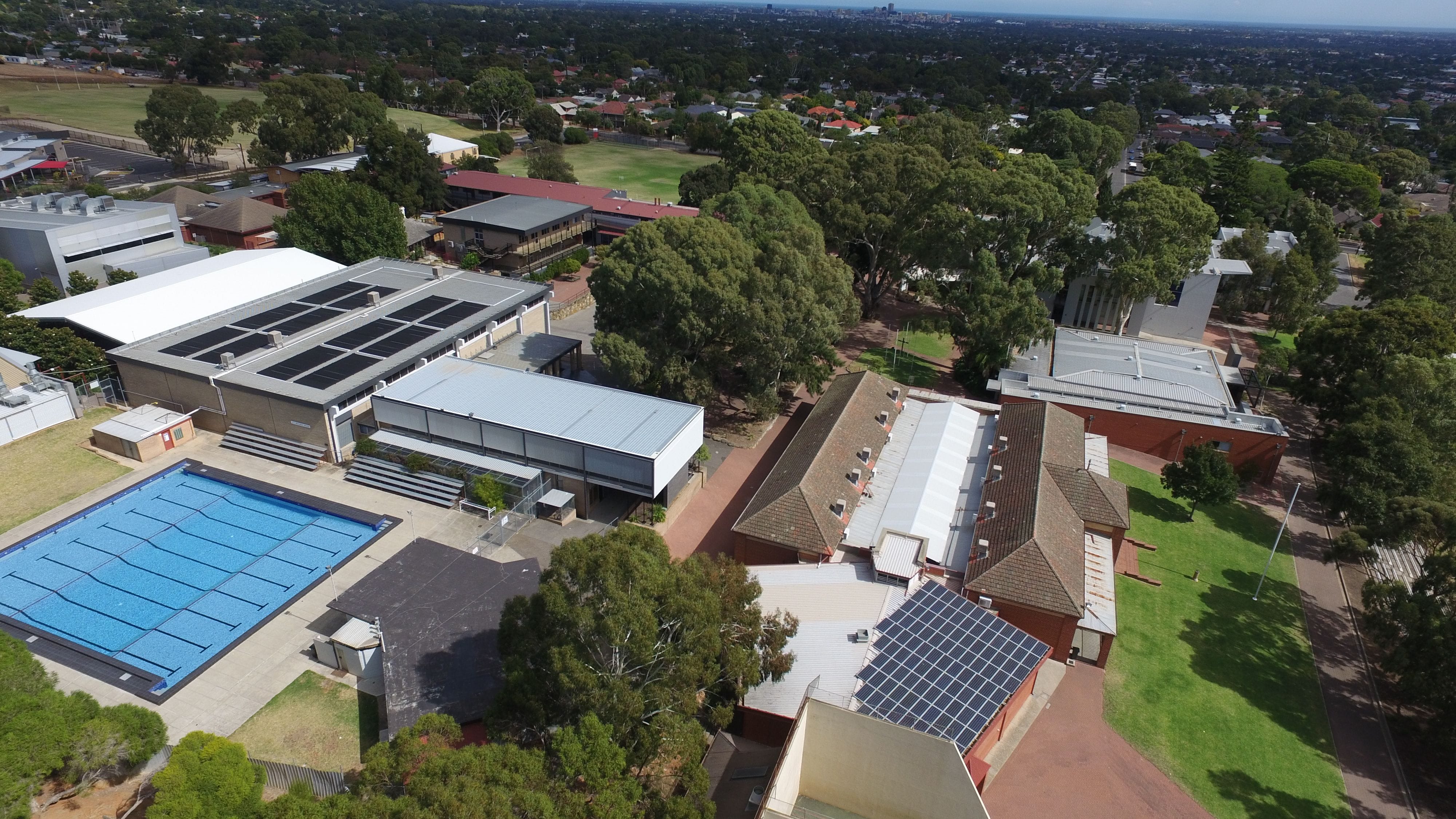 Edge Architects has been appointed to develop a Refurbishment Master Plan for Rostrevor College. The refurbishment of Boarding facilities in Duggan House was identified as an immediate priority, however, we are now ready to develop a refurbishment master plan for the remainder of the campus. The architects have conducted site visits, researched the layout of buildings and services and reviewed the College's Strategic Priorities and Business Plan.
Teachers and other College staff have made suggestions to the architects and input is now sought from parents and the broader College Community. At this stage, the College is seeking "big picture" ideas regarding broad planning and facilities requirements, rather than specifics nuts and bolts. To assist with gathering of input from families, we have created a survey via this Master Plan Survey link. The survey will close COB Friday 19 February. Thank you for your involvement in planning for the future for our boys.
Old Scholar Keeps us Cyber Safe


The fascinating career of "Ethical Hacking" was demonstrated to Rostrevor's enthusiastic Year 10 - 12 Digital Technology students this week by Old Scholar Carter Smith ('17). Carter is completing his final year of a Cyber Security degree while working as a senior consultant for one of Australia's largest cyber security firms Cyber CX. Students learnt there are two types of hackers - criminal hackers intent on stealing, blackmailing and scamming, and ethical hackers who are employed by companies to test their vulnerabilities and bolster their security. In a workshop for 40 students, arranged by Digital Technologies teacher Vlad Baclagian, Carter spoke of modern Internet security from "denial-of-service" attacks to phishing and "brute force" attempts. He gave examples of real forensic cases he has participated in and also showed our students how easily electronic devices can be hacked.
Parent Information Evenings
It was great to see so many parents attend our Junior Years and Middle/Senior Years Parent Information Evenings. I enjoyed re-connecting with current parents and meeting new parents and I was delighted to hear that boys had settled in well to the new year and, in some cases, new school and were really enjoying coming to school.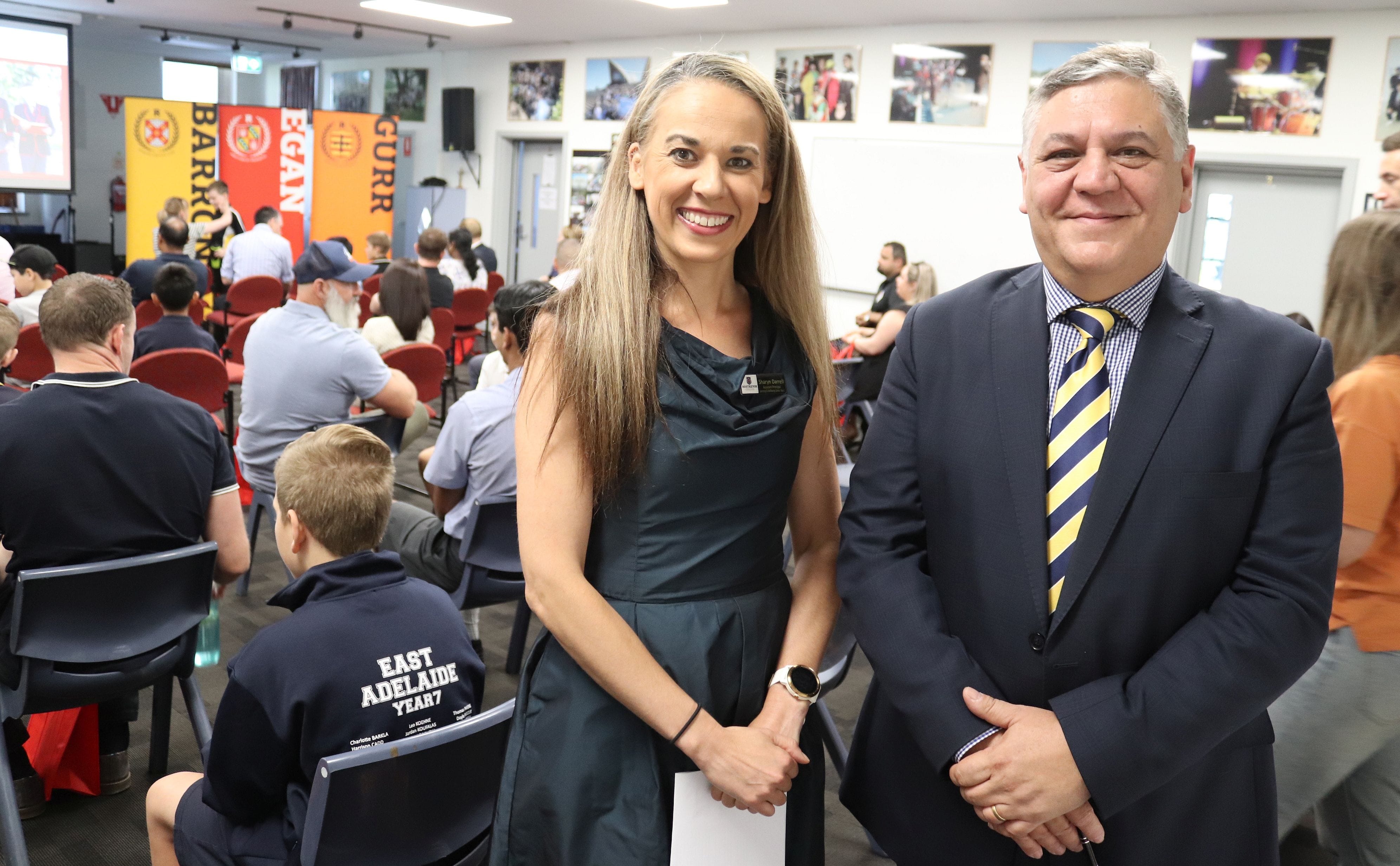 A Message from JY Director of Wellbeing, Sharyn Darrell:
It was fantastic to see so many parents visiting their son's classroom and engaging with teachers at Monday's JY Parent Information Evening. In addition to getting to know their son's class teacher, parents were informed about the learning and routines in the classroom and the College. Sharing the learning environment at the beginning of the year with parents is an important part of enabling positive learning experiences for the year and highlights the strong partnership that occurs between home and school. Teachers will continue to communicate learning through SEQTA, email, planner notes and Dojo to continue to support home and school partnerships. Thank you to all parents for your attendance.
Principal's Tour
Rostrevor was at its shining best on Wednesday as College leaders and Prefects welcomed 35 prospective families to the College in a COVID-safe Principal's Tour. With enrolments on the rise and waiting lists for some Year levels in 2022 and 2023, current families with siblings not yet enrolled are encouraged to contact the College here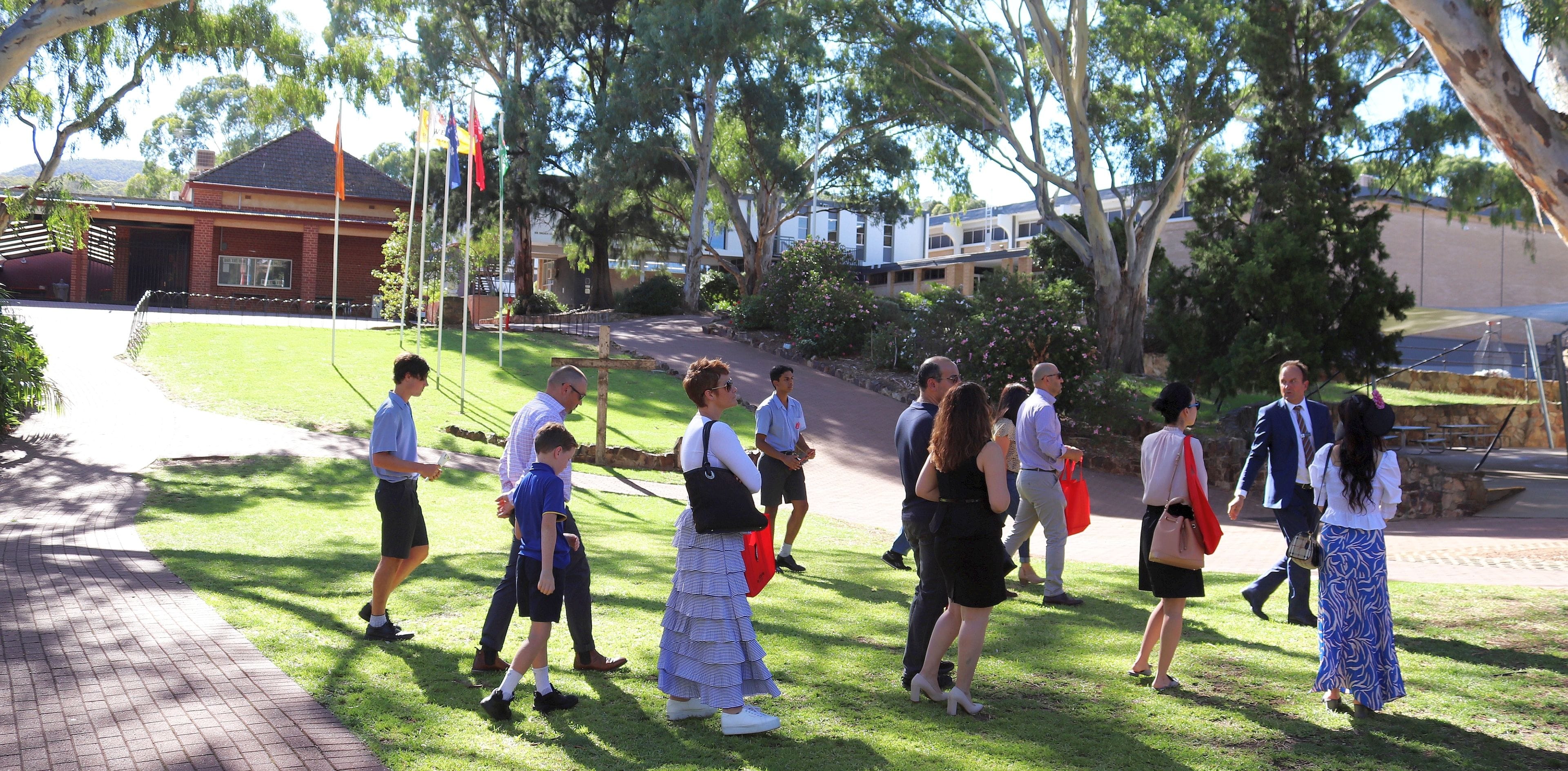 Photo Gallery