Intercol 2020
Posted on 7 September 2020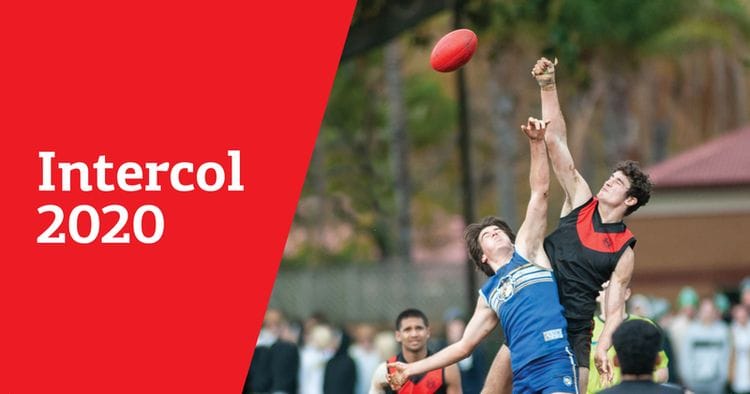 Intercol 2020
From the soccer pitches and football ovals to the basketball courts and table tennis, Rostrevor College came alive with Intercol colour and excitement from September 9-12.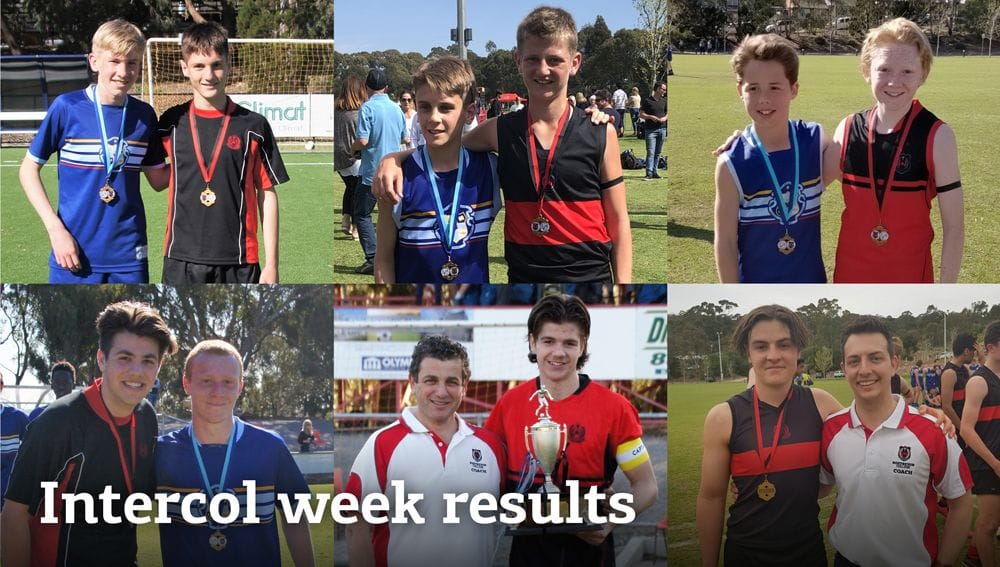 Please click on the image to view results.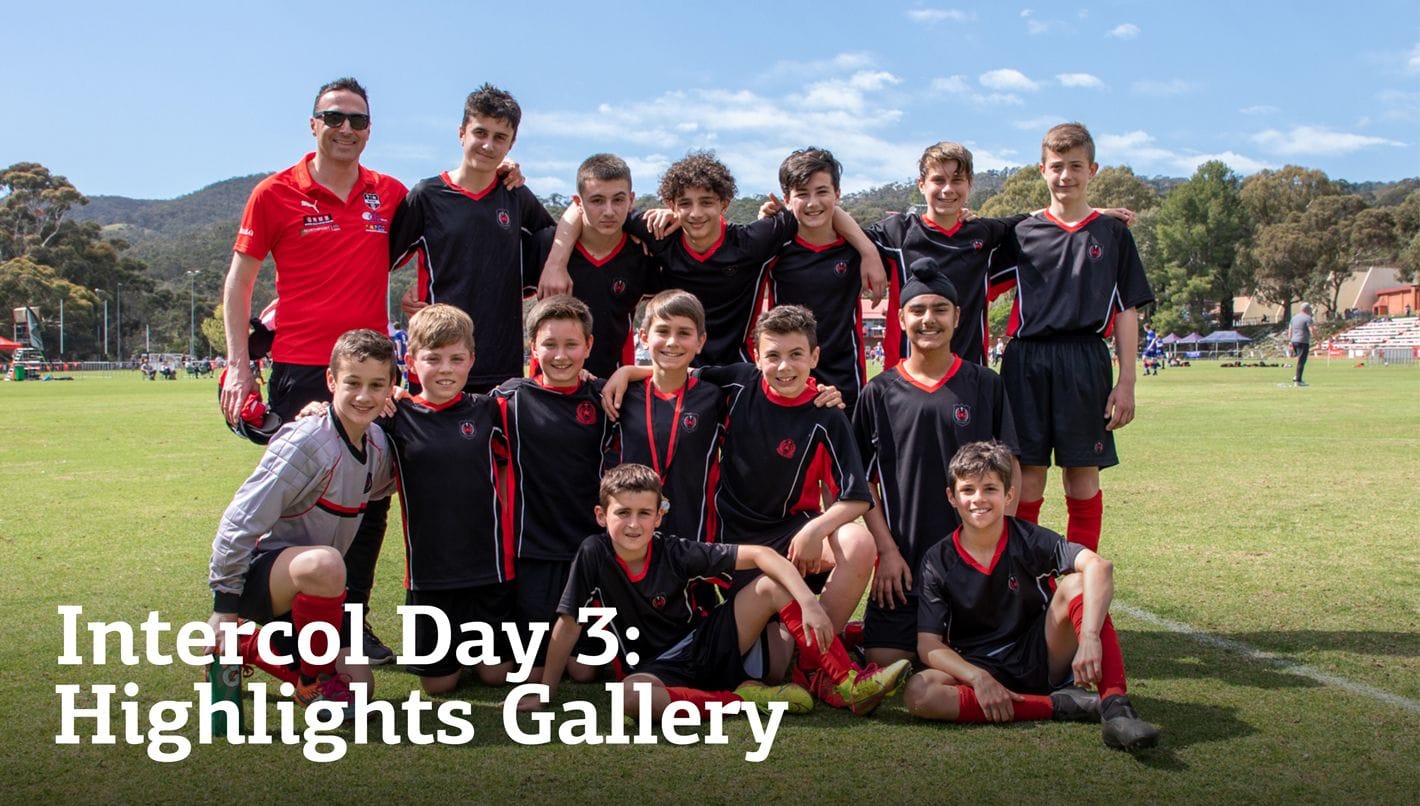 Please click on the image to open gallery.

First XVIII Football
With the chants of the Red & Black army reverberating around the Big Mem, the First XVIII got off to a great start with the teams on level pegging at half time. A stronger Sacred Heart pulled away in the final quarter winning 12.16.88 to 7.5.47 but, despite the result, Intercol was again a great spectacle of talent, tradition, sportsmanship and passion for the Red and Black.
View these links to see our First XVIII, Second XVIII and Primary A footballers in action, with thanks to photographer Claude Beltrame. Please click on the images below to view galleries.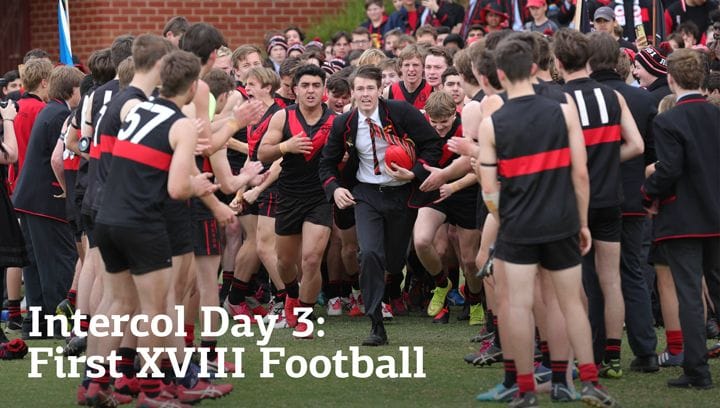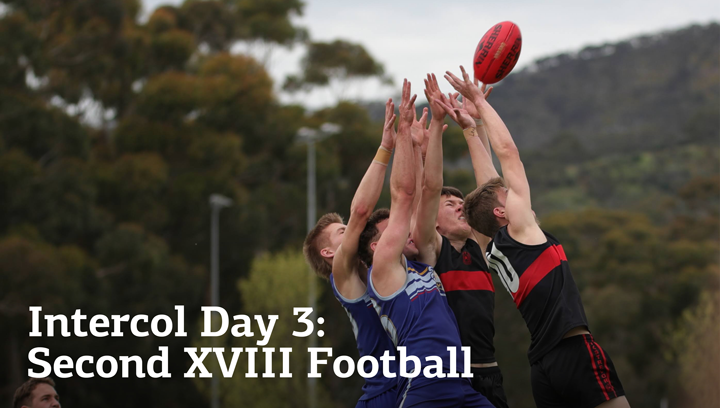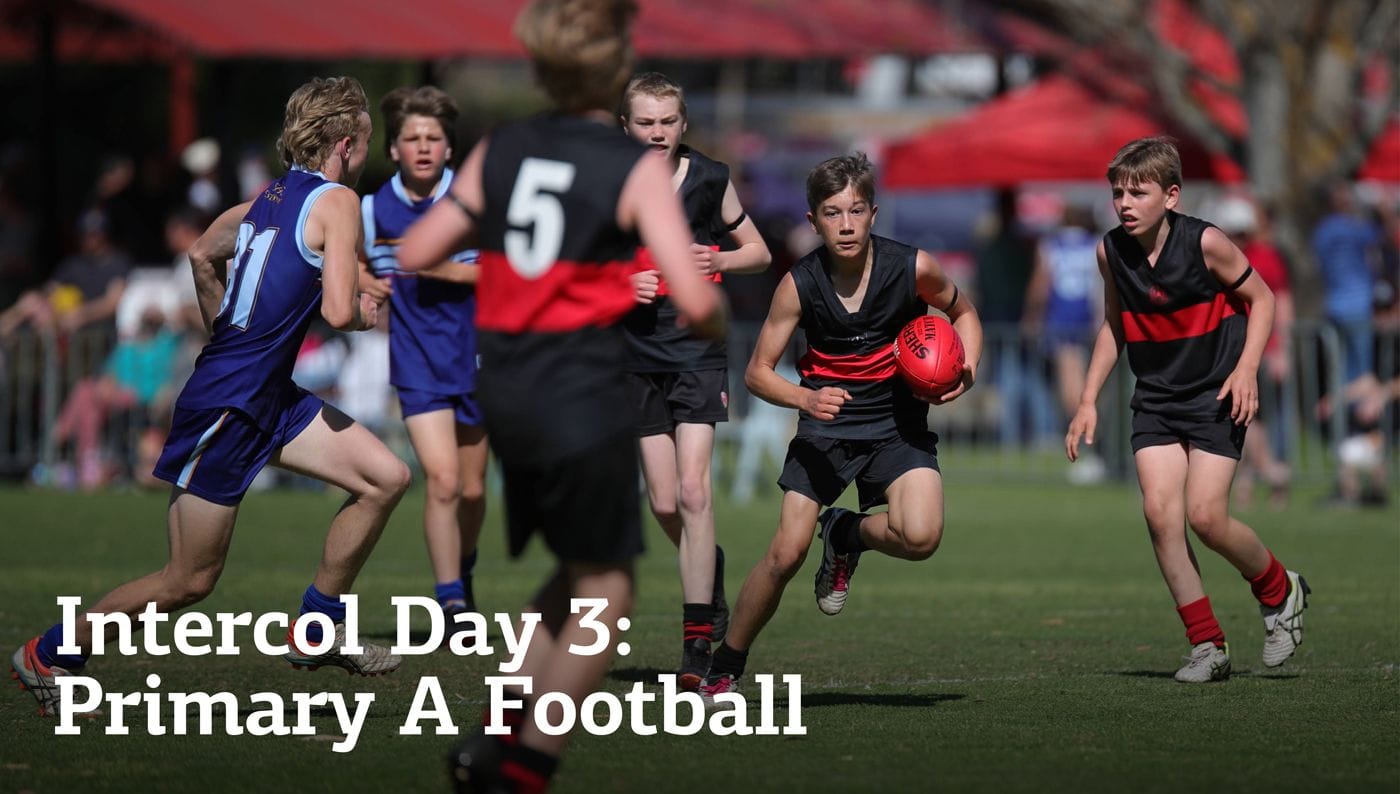 Intercol chants

Rostrevor XVIII Livestream
To watch the full replay with commentary from former Crows captain Mark Bickley and The Advertiser's Daniela Abbracciavento, click on the image below.
Thanks to our parent volunteers, groundsmen and all our coaches and staff that made Intercol 2020 a magnificent event. Special thanks go to Old Collegian Matthew Haddad ('89) and Lane Communications for the great signage.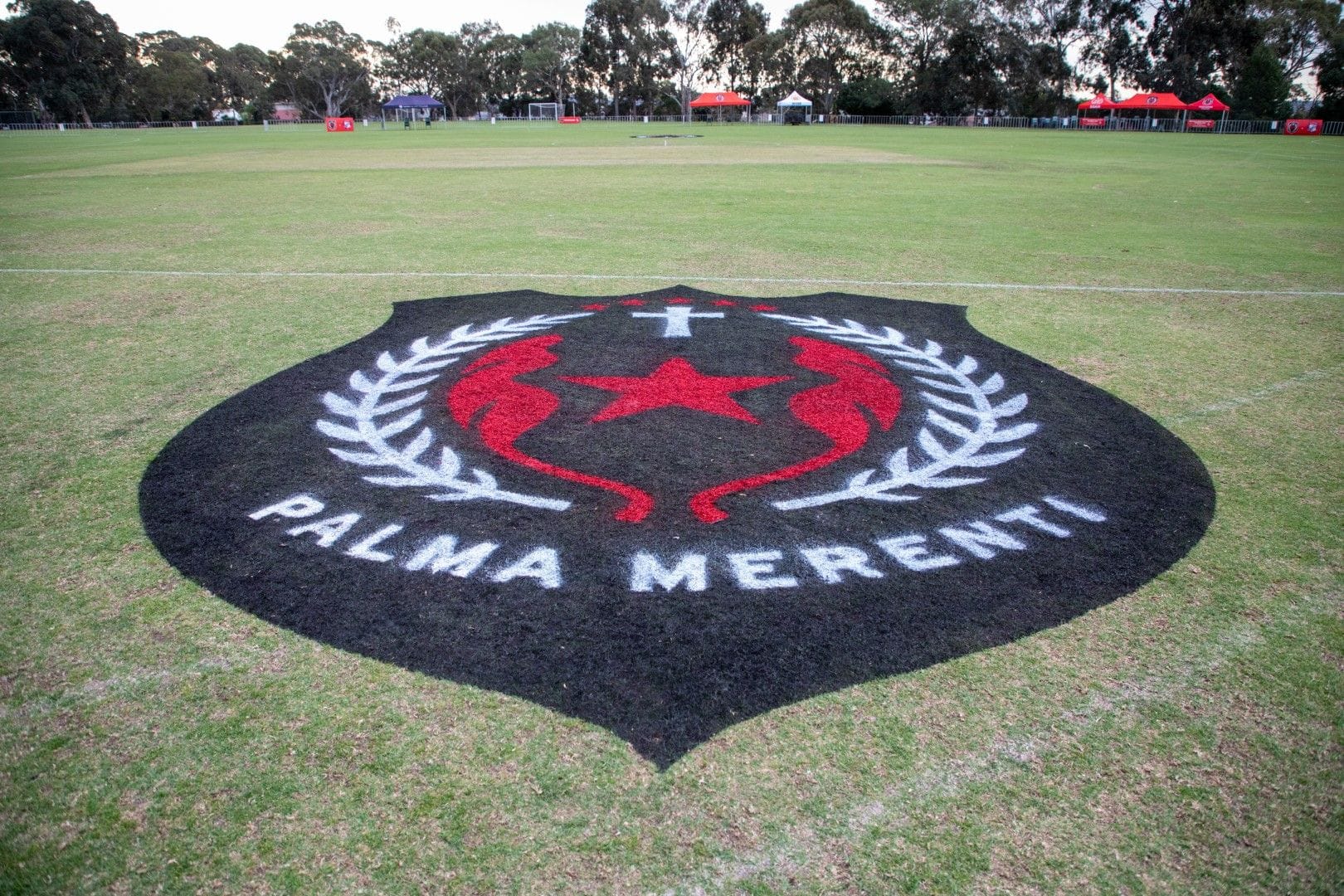 It was great to see Premier Steven Marshall soaking up the Intercol atmosphere alongside Old Collegian and Police Minister Vincent Tarzia ('04) and Education Minister John Gardner.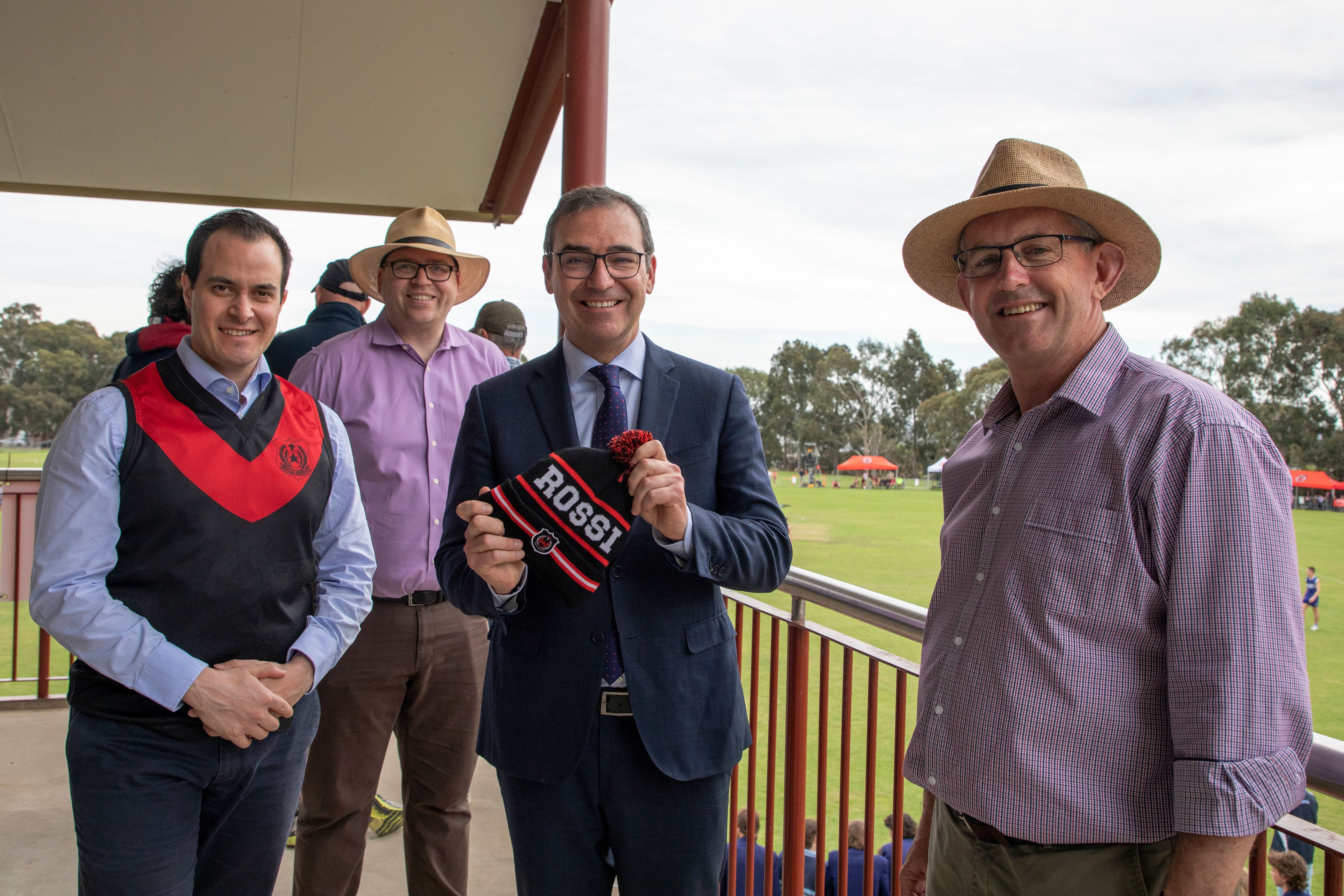 Rostrevor Intercol in the News
The build up to Intercol 2020 reached a broad, Statewide audience with articles published in The Advertiser and online.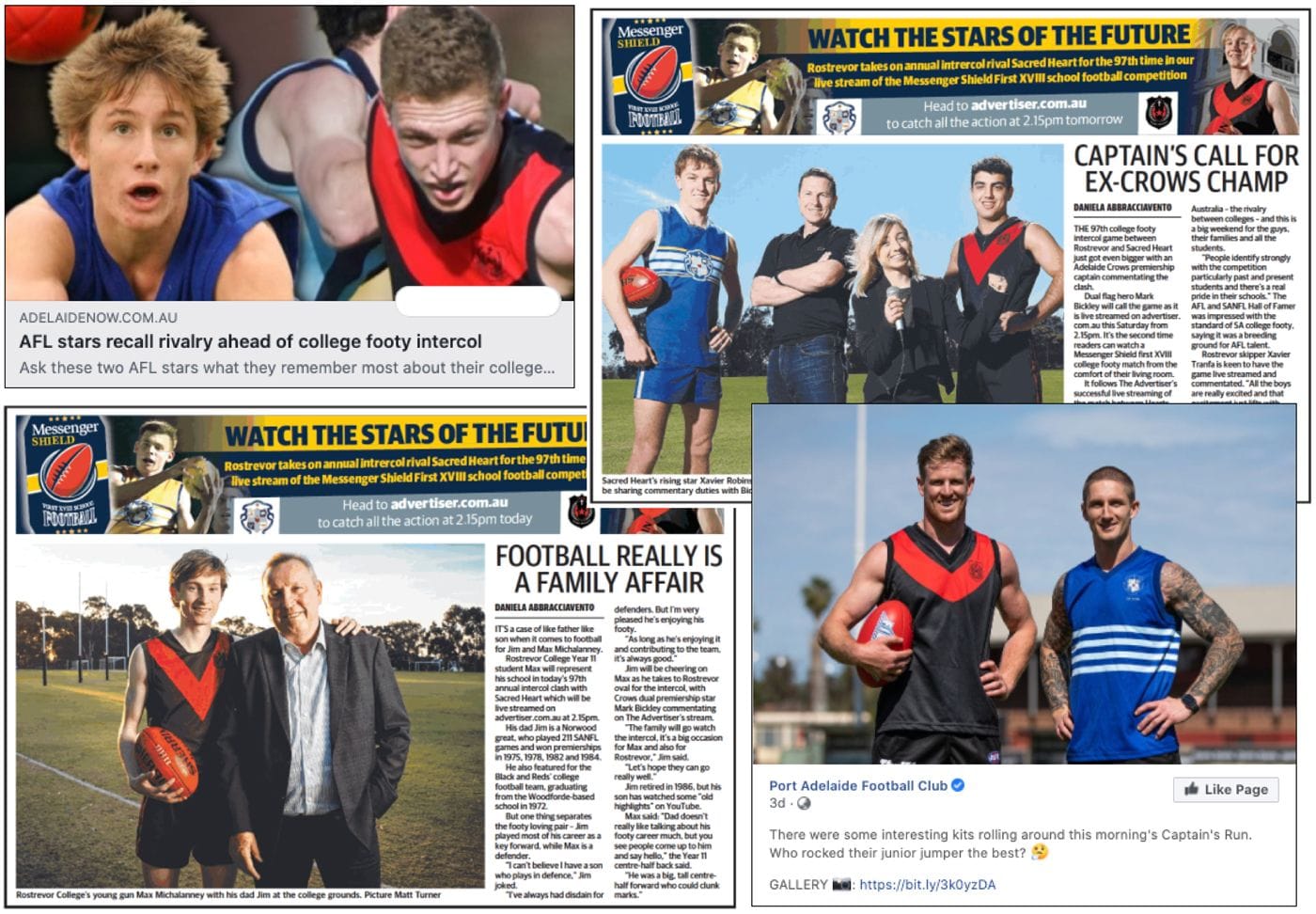 ---
Friday 11th September
---
Table Tennis - Middle
Please view some highlights from the night below. Please click the image to open gallery.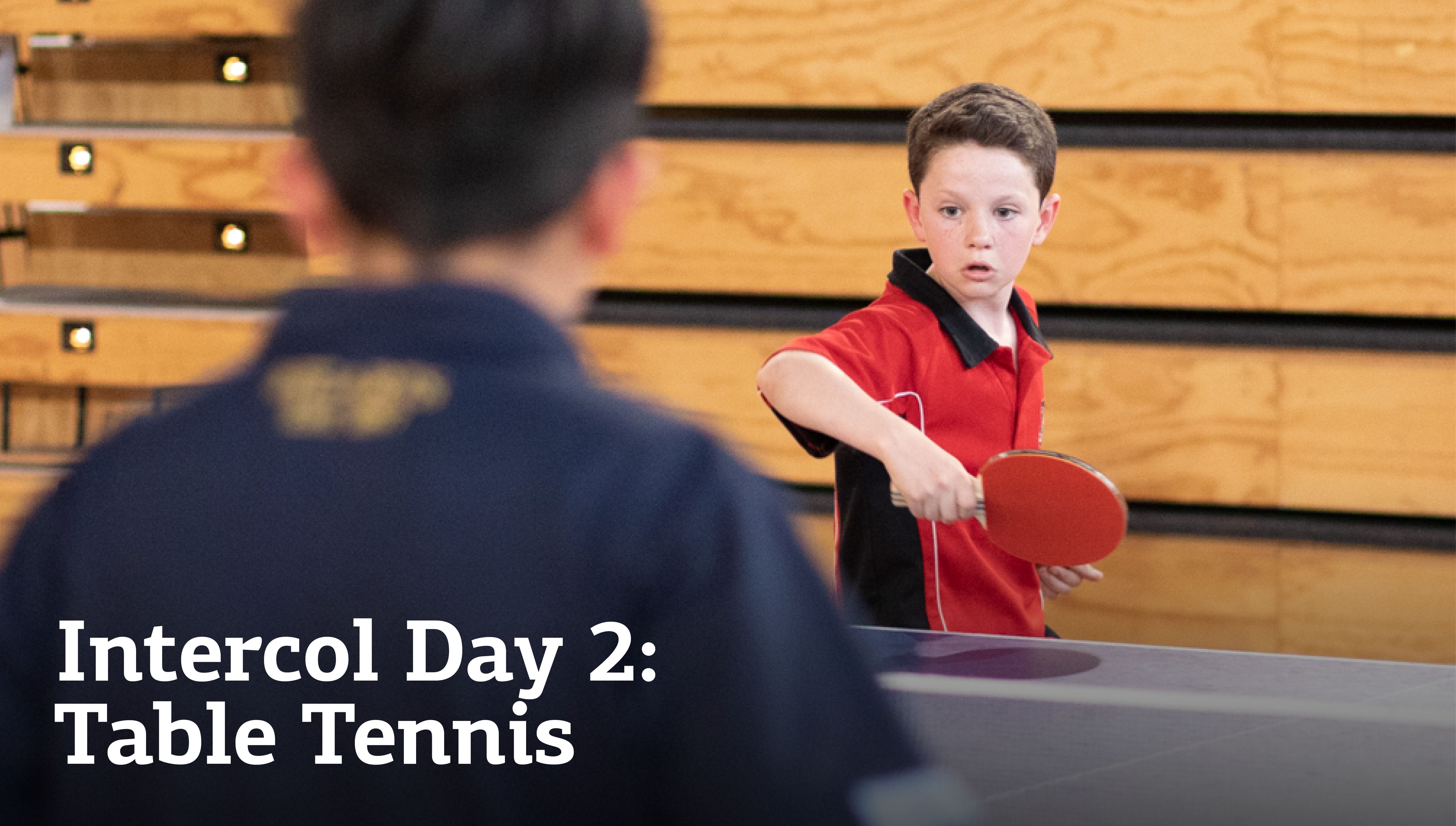 ---
Intercol Day 1: Wednesday 9th September
---
Soccer
With an eruption of Red and Black songs, banners, scarves and skills, the 97th Year of Intercol got underway at Campbelltown City Soccer Club with our 9As winning 6 - 1; our Second XI going down 0 - 2 and a stunning 5 - 0 victory for Rostrevor's First XI soccer team yesterday. Congratulations to all the players and First XI coach Terry Frangakis. Rostrevor would like to thank the Campbelltown City Soccer Club for hosting several of our Intercol matches this year.
View the First XI Intercol Match Report by Captain Noah McNamara (PDF)
First XI Celebrations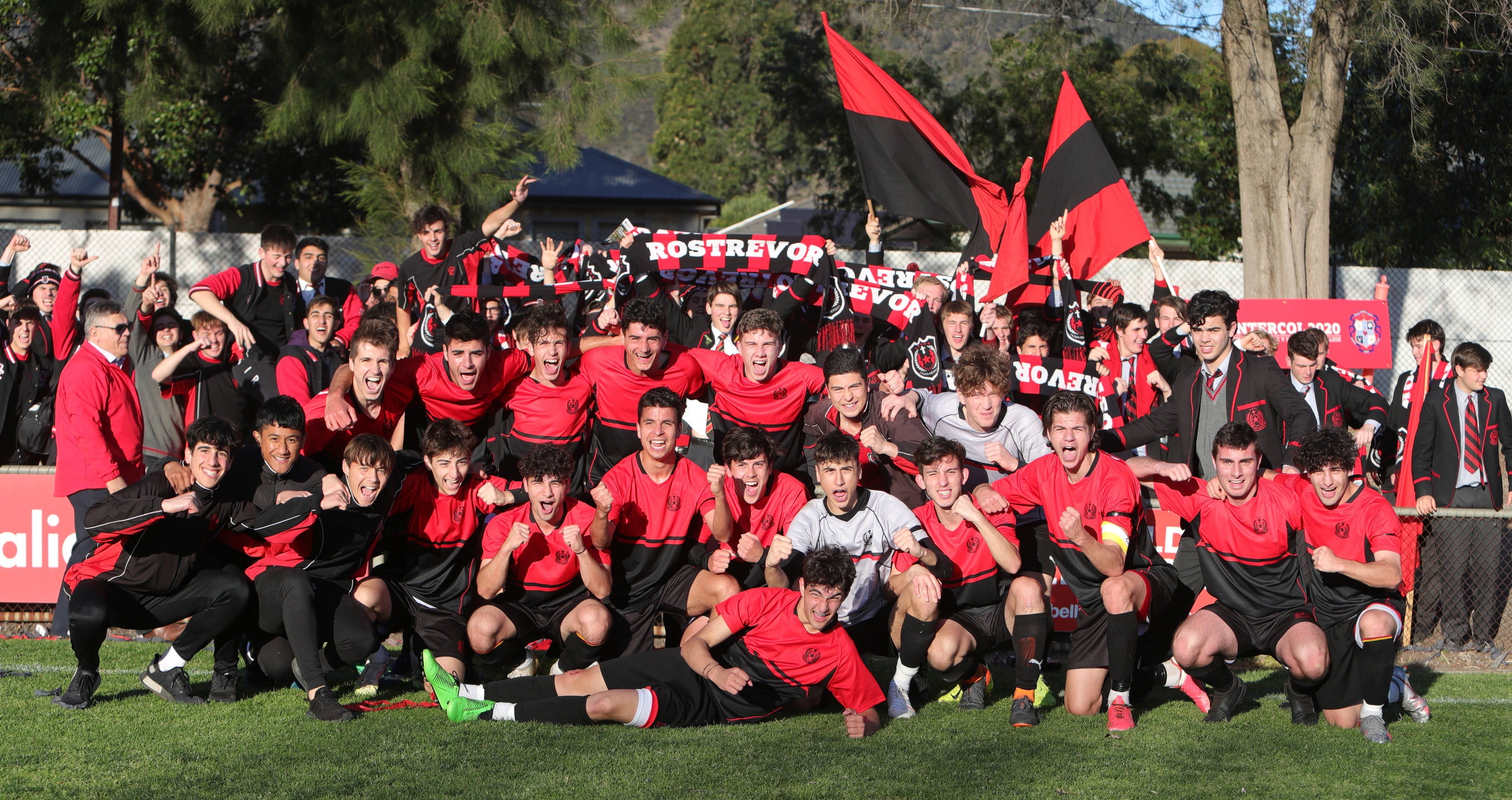 9A Soccer Winners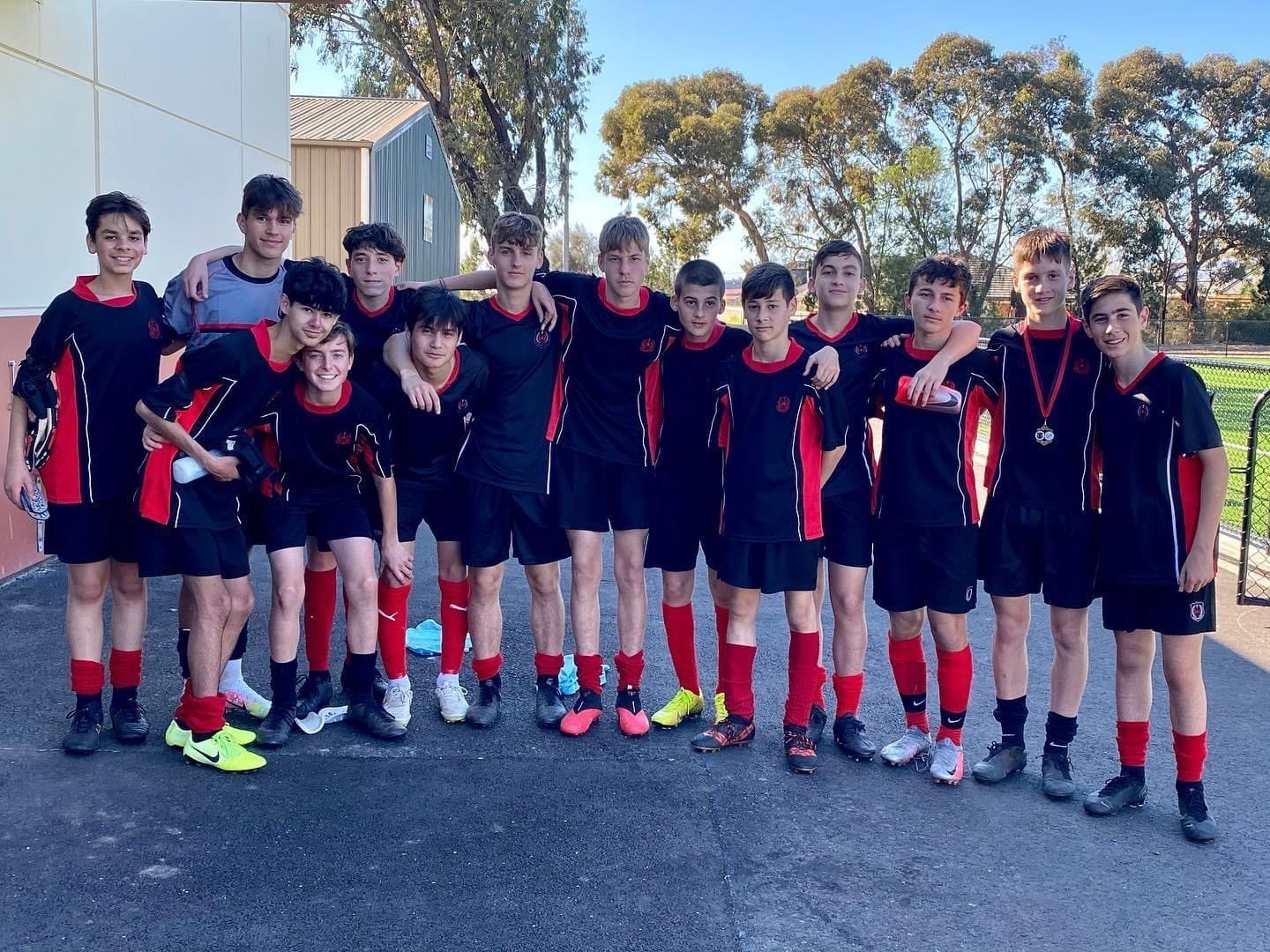 Basketball
The atmosphere was electric, the Red & Black chants were deafening and the result was so close as our Open A basketballers narrowly missed bringing home the Shanahan/Turner Cup with a 43 - 43 draw. The Open B team was defeated 32 - 49. It was an incredible effort by the boys in our Open A and B sides, both admirably coached by Mr Peter Steel and managed by Mr Luke Salini. Our Midde As (Years 8 and 9) secured a thrilling 57 - 53 win in the final moments of the game.

Open A Basketball coached by Mr Peter Steel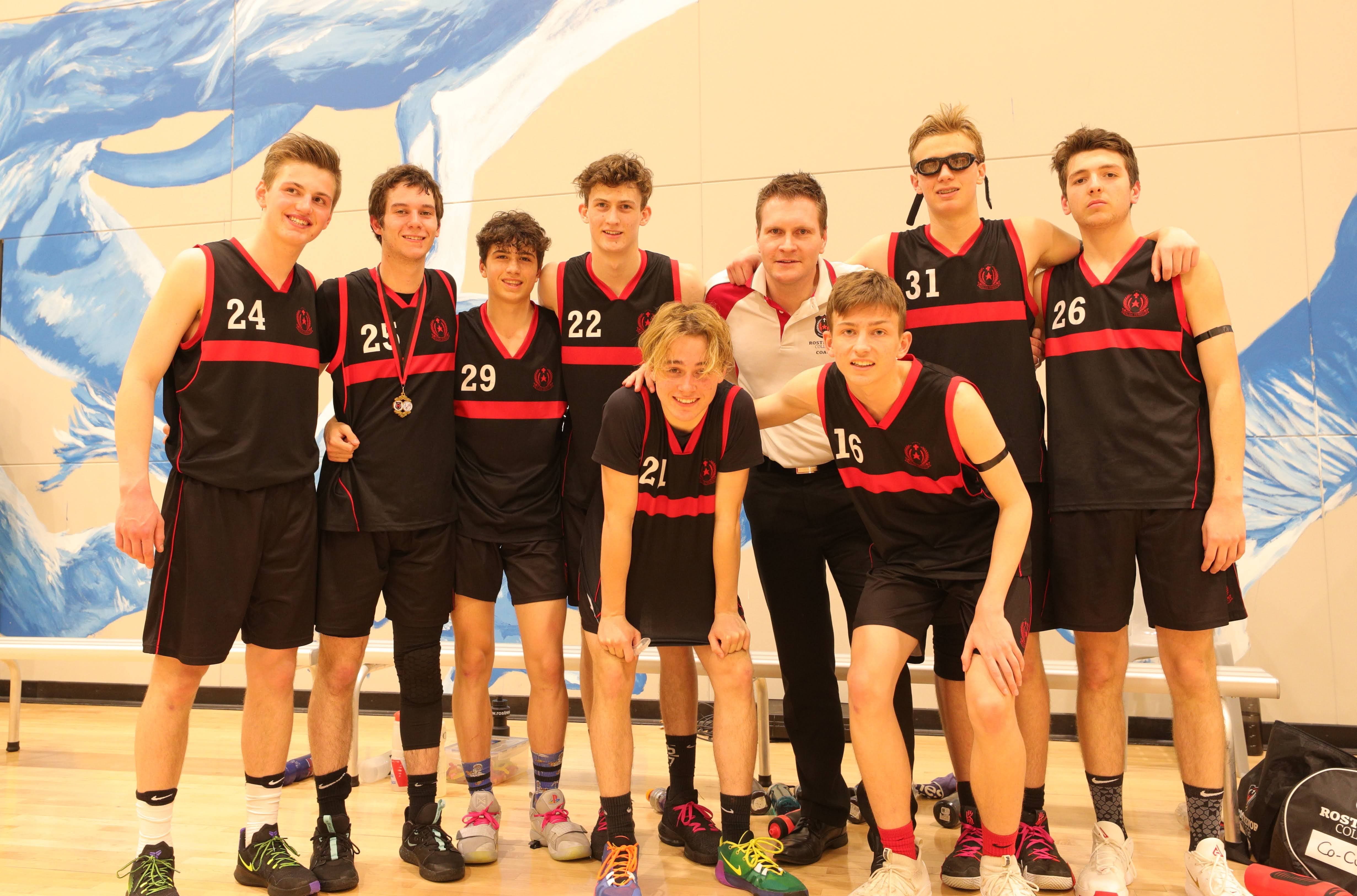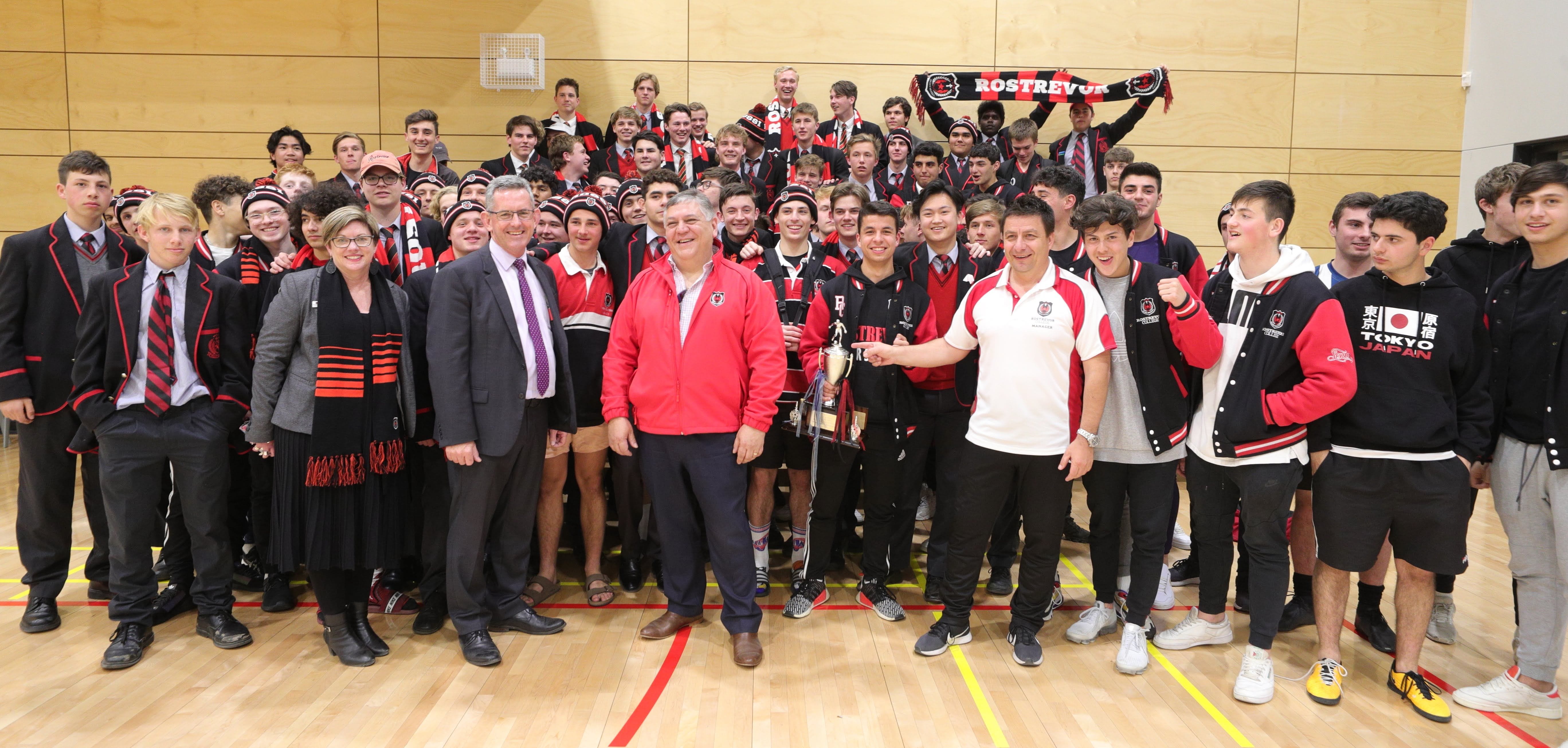 Red & Black Army with Deputy Principal Nicole Laube (Dean of Faculty), Principal Brian Schumacher, Deputy Principal (Dean of Students) Frank Ranaldo and Director Student Wellbeing (Senior Years) Evan Pezos
Photos from the day
Highlights Gallery
A special thanks to Rostrevor parent Sharee McNamara and Old Scholar Claude Beltrame ('79) for their photo contributions. Please click the image to open gallery.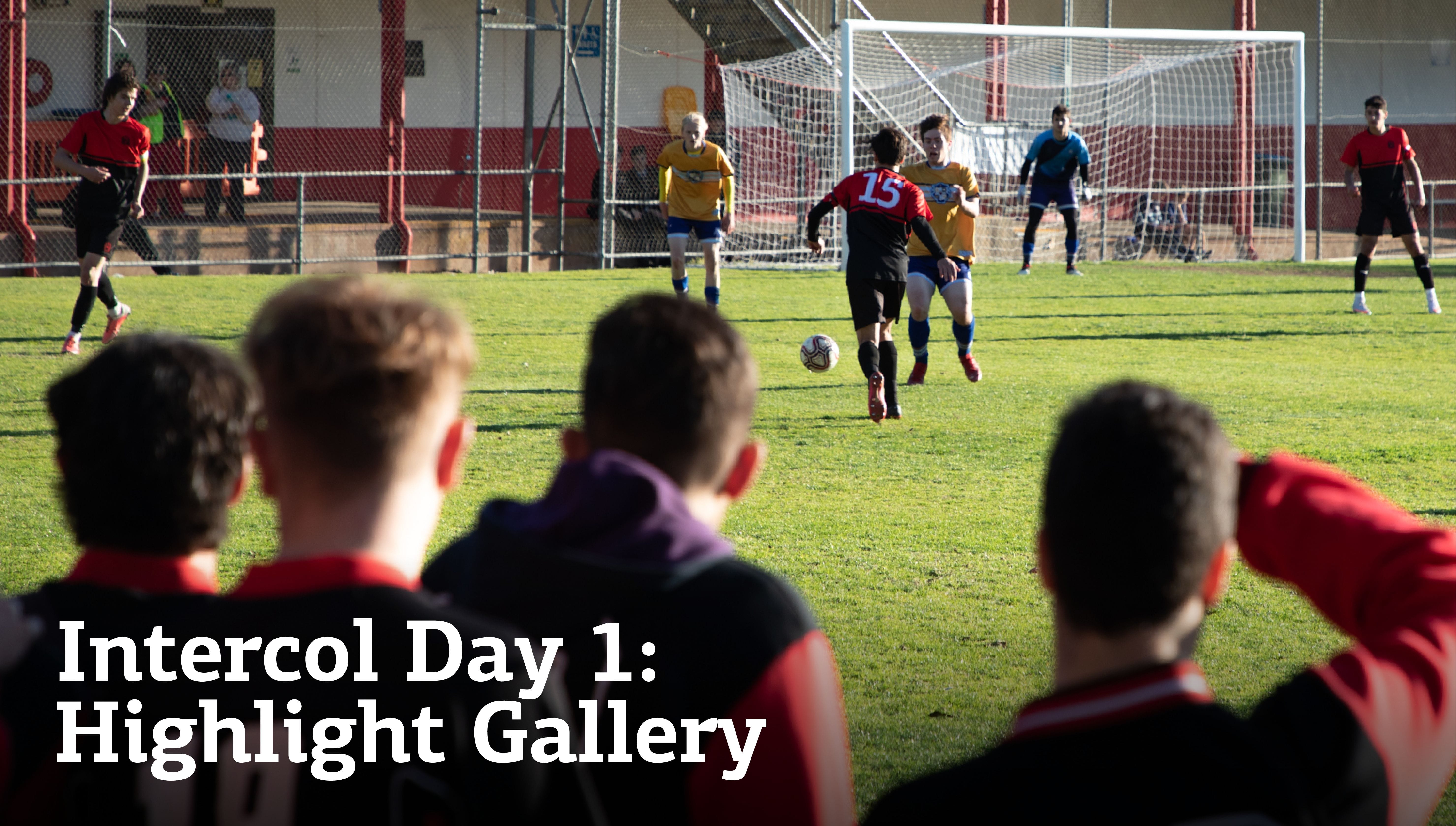 Claude Beltrame
Please enjoy these high-resolution galleries from Claude Beltrame ('78). Please click the image to open gallery.
---
Intercol 2020 Program
View the 2020 Program below. Alternatively, you can download and print the PDF program here.
---
Rostrevor and Sacred Heart College Sportsmanship Video
---
Live Streaming links
Basketball: Middle A (5pm), Open B (6:10pm) and Open A (7:20pm) all via this one link

First XI Soccer

Author:
Brian Schumacher
About: Principal, Rostrevor College