Intercol 2021
Posted on 18 August 2021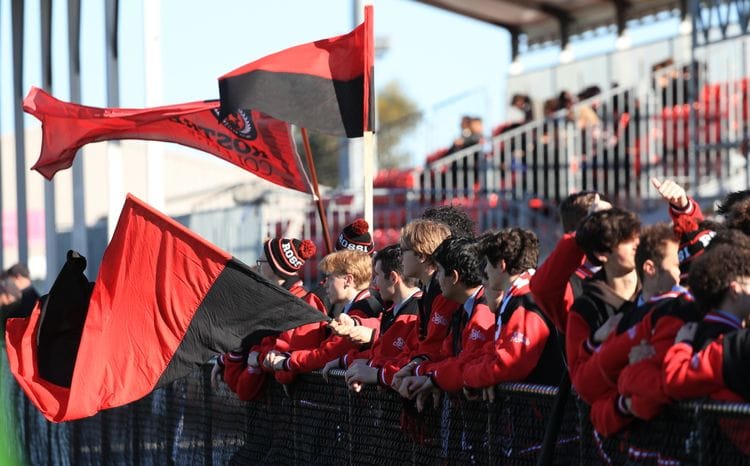 ---
Saturday, 21st August
---

First XVIII
In one of the most physical and spectacular matches of the 2021 season, Rostrevor's First XVIII took it up to a strong Sacred Heart side in a gritty, hard-fought game that showcased some incredible College football talent. Although the match went Sacred Heart's way (11-11-77 to 9-8-62), the score didn't tell the full story. What spectators and Rostrevor's vocal Red & Black Army witnessed was a determined and courageous group of young Rostrevor men, guided by Coach James Allan, who stood together, didn't give up and played some of the finest fightback footy of the year - winning the second half of the match (6-4-40 to 3-6-24).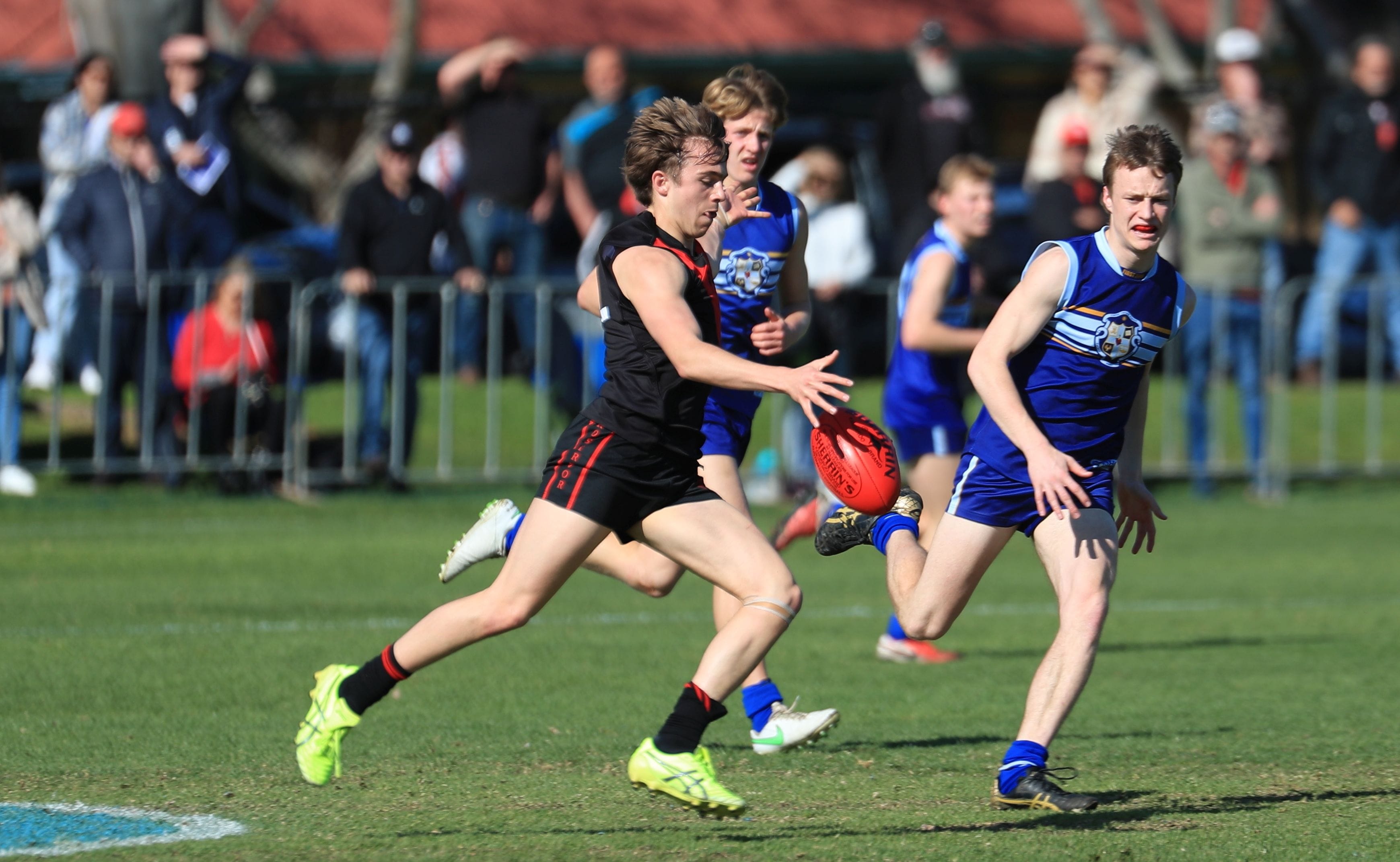 Congratulations to back-to-back Intercol medalist Tyson Walls (Vice Captain) who put his body on the line at every opportunity to help Rostrevor wrestle its way back into the match. Special mention must also go to Captain Jayden Gale and Deputy Vice Captain Alastair Lord who not only shone on the field, but provided great leadership when it was needed most.
Saturday Football action shots by Old Collegian Claude Beltrame ('78) can be viewed here:
Intercol First XVIII Photo Gallery | Intercol Second XVIII Photo Gallery
Photos taken by staff and other contributors on the day can be viewed by clicking the image below: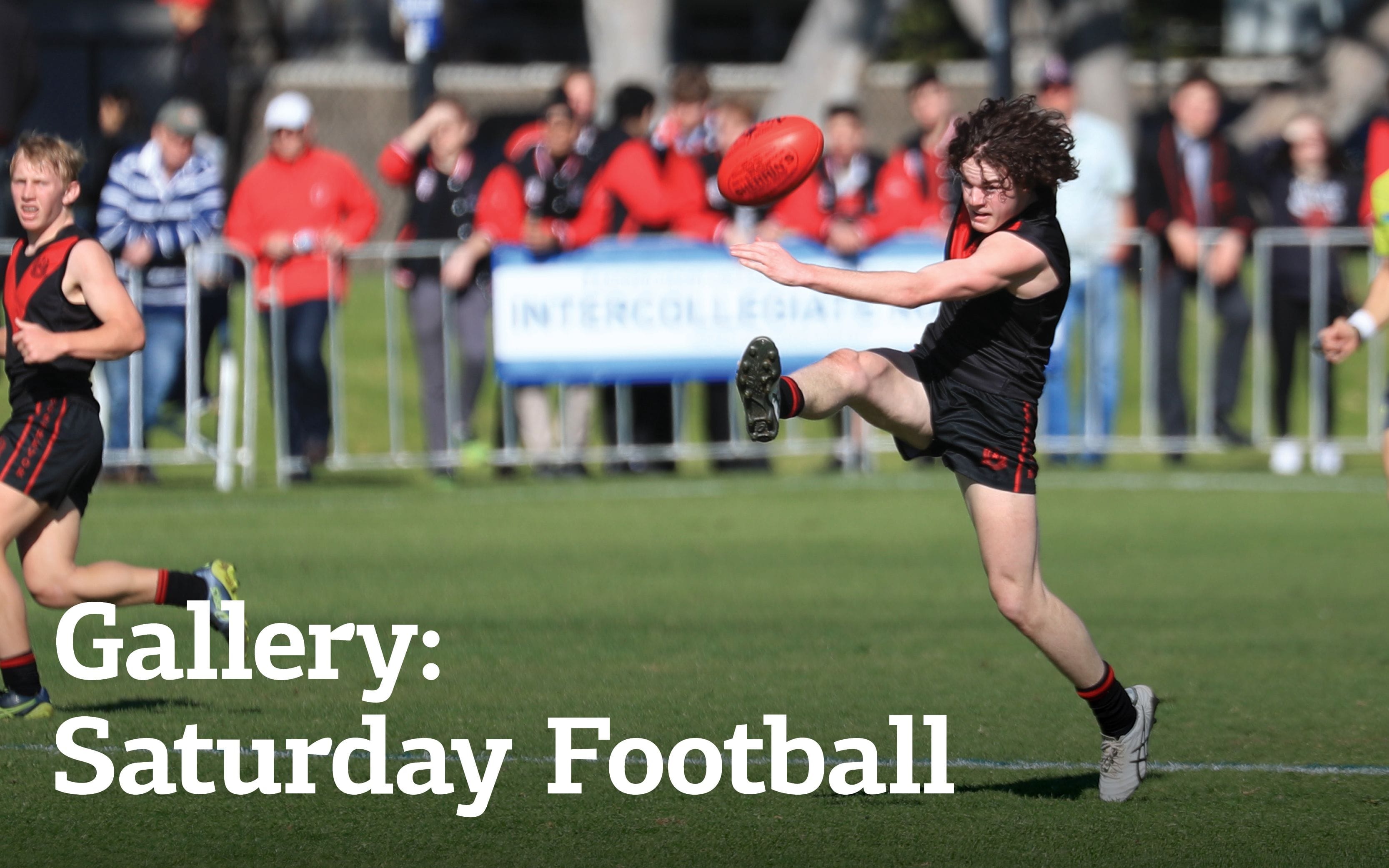 Other Saturday Matches
Rostrevor spirit and talent was out in force across the fields, court and ovals, with our Middle Years Soccer teams performing particularly well. Click the image below to view the team photos and medalists for the various sports here: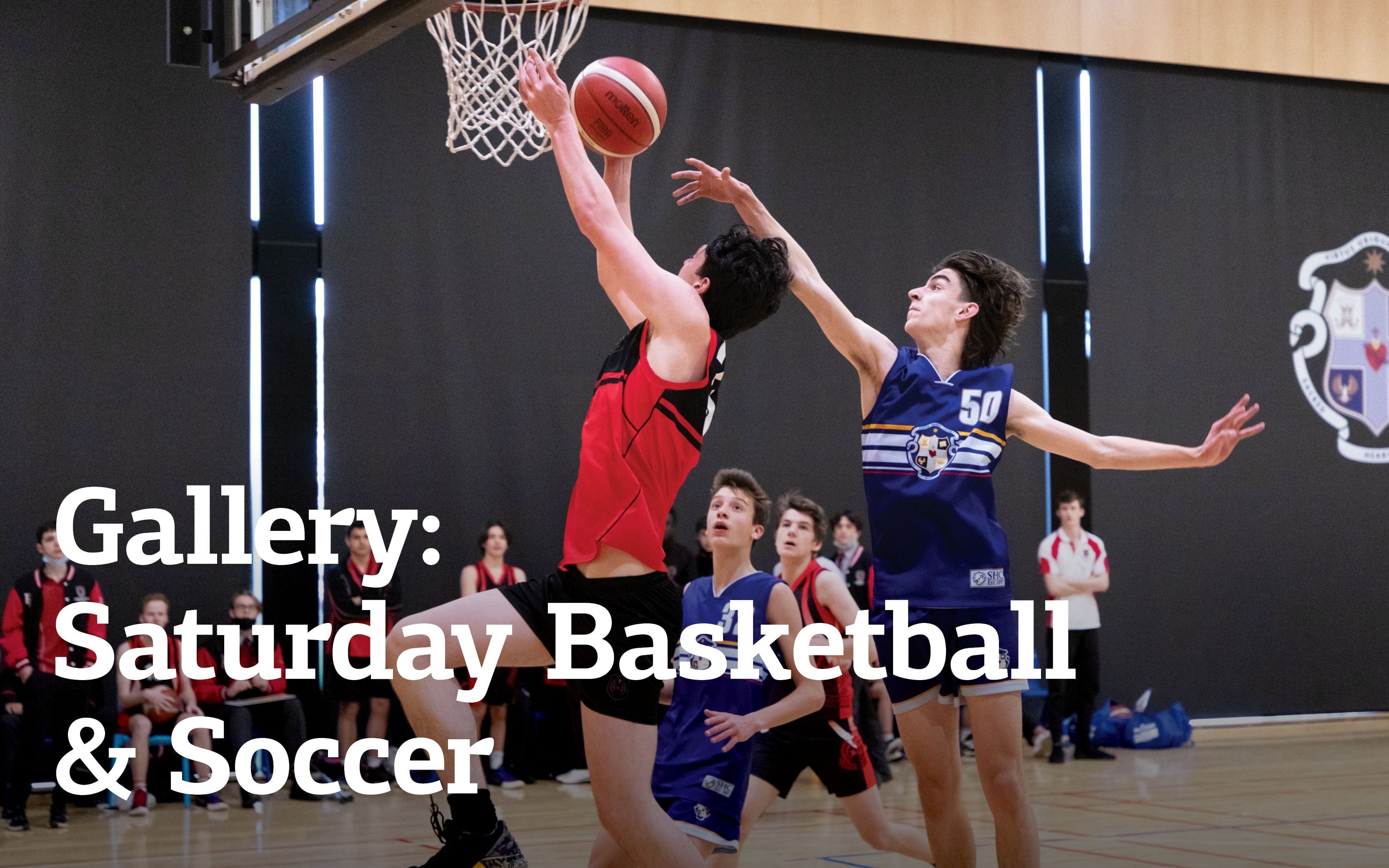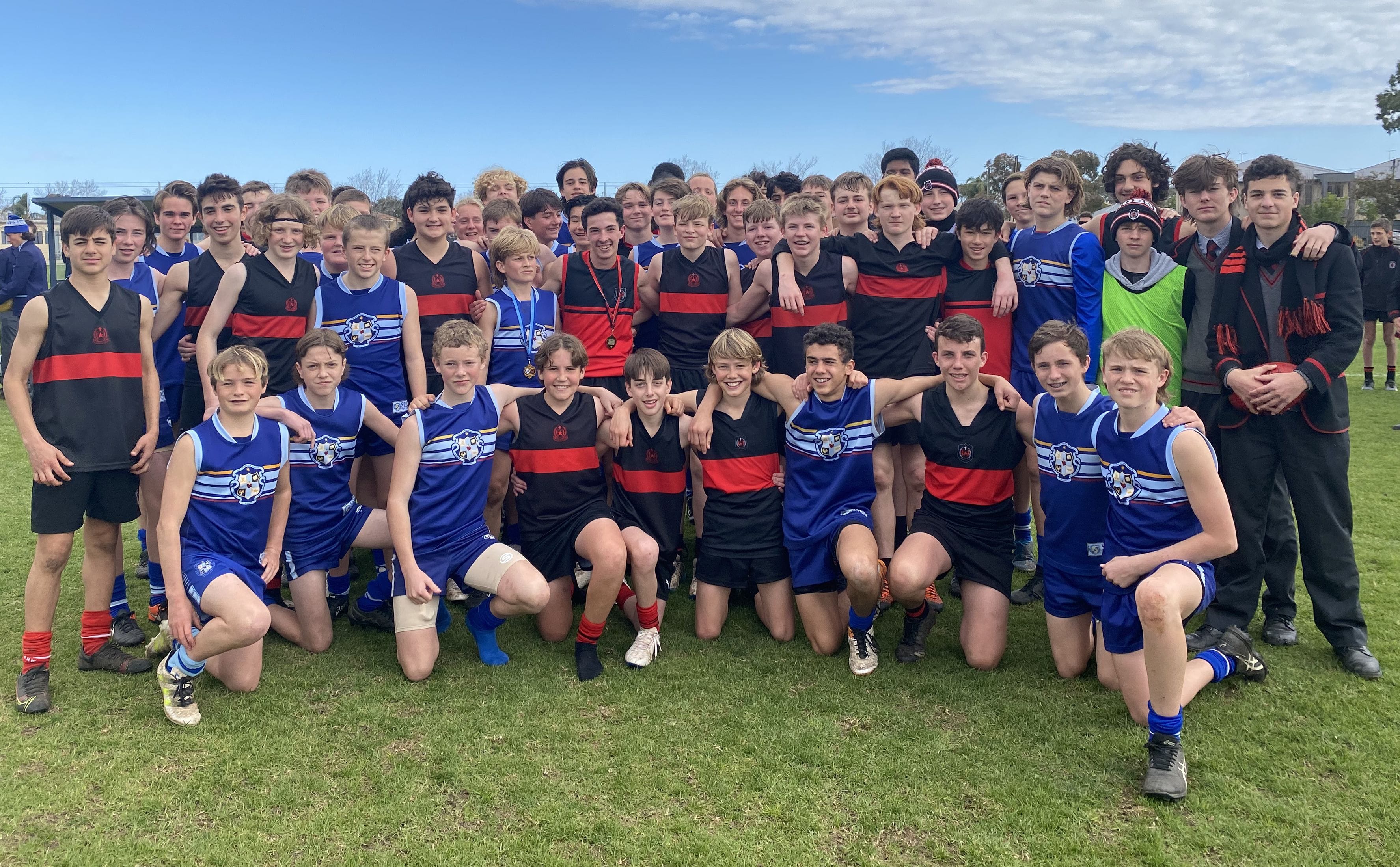 Congratulations to the 9A Football side and its Intercol Medalist Thomas Griffiths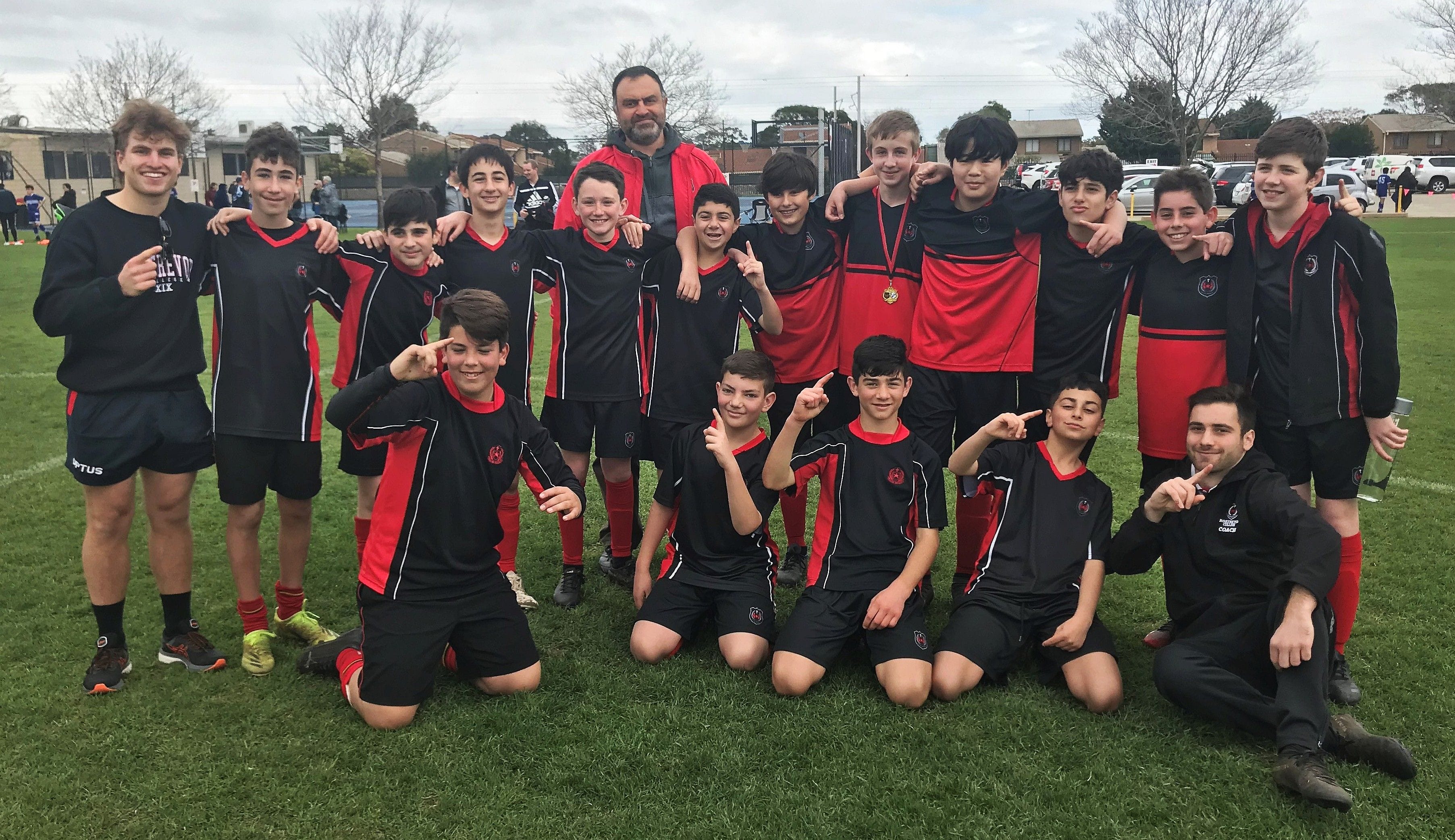 Congratulations to 7 Red (above), and Intercol medalist Alex Mac Donald, on their sensational 12-0 win. The 7 Black team (below) also had a strong 9-0 win, with the Intercol medal going to Vincenzo Leopardi.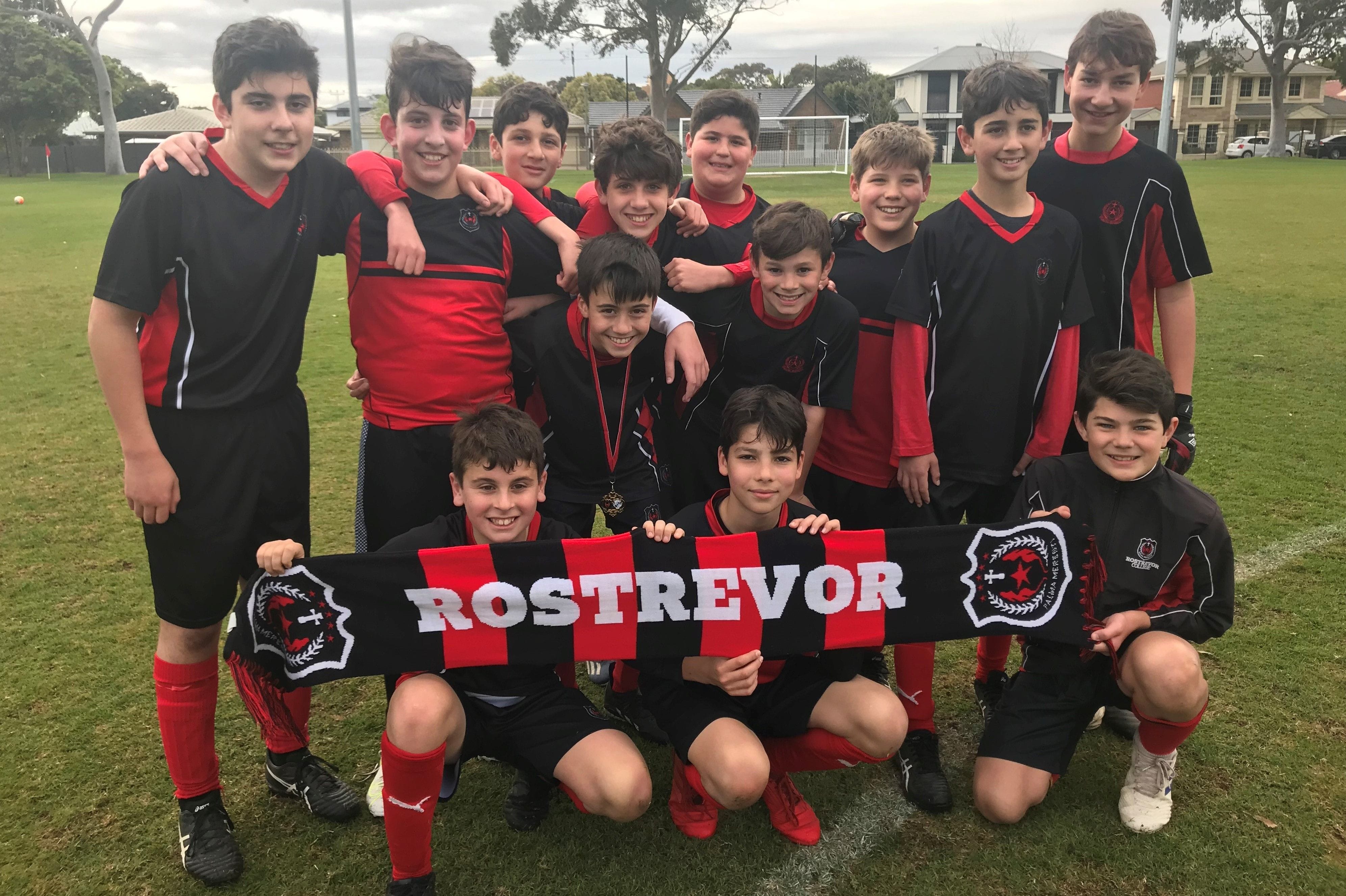 ---
Friday, 20th August
---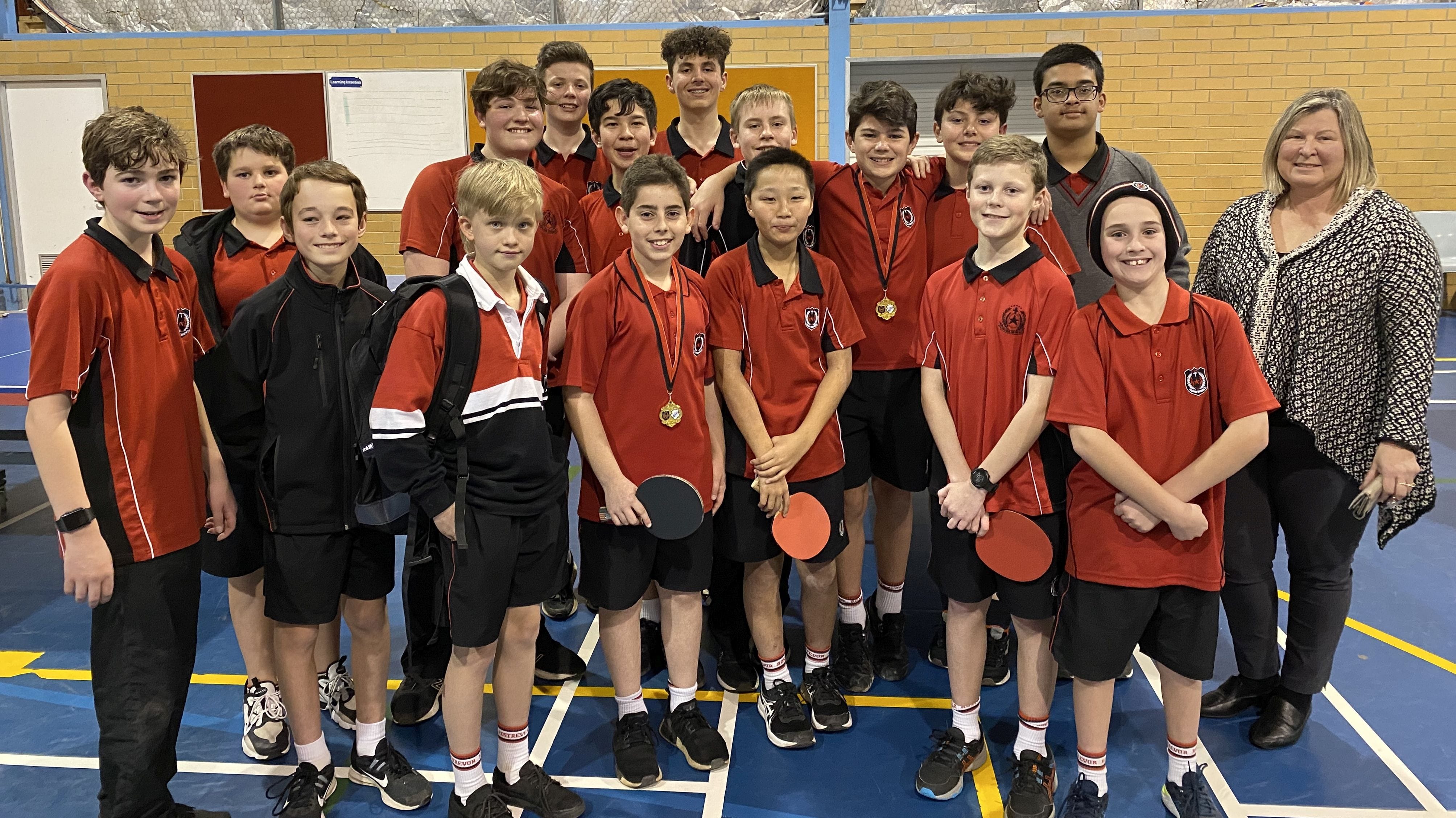 Well done to our Table Tennis and Squash Teams on their Intercol efforts on Friday night. See some team photos and Intercol medalists here
---
Wednesday, 18th August
---
Intercol's Men for Others
A highlight of this year's Intercol was the many displays of great sportsmanship on the courts and the field. Special mention goes to Year 12 Andre Ortiz who assisted his opponent when he suffered a cramp during the Second XI match.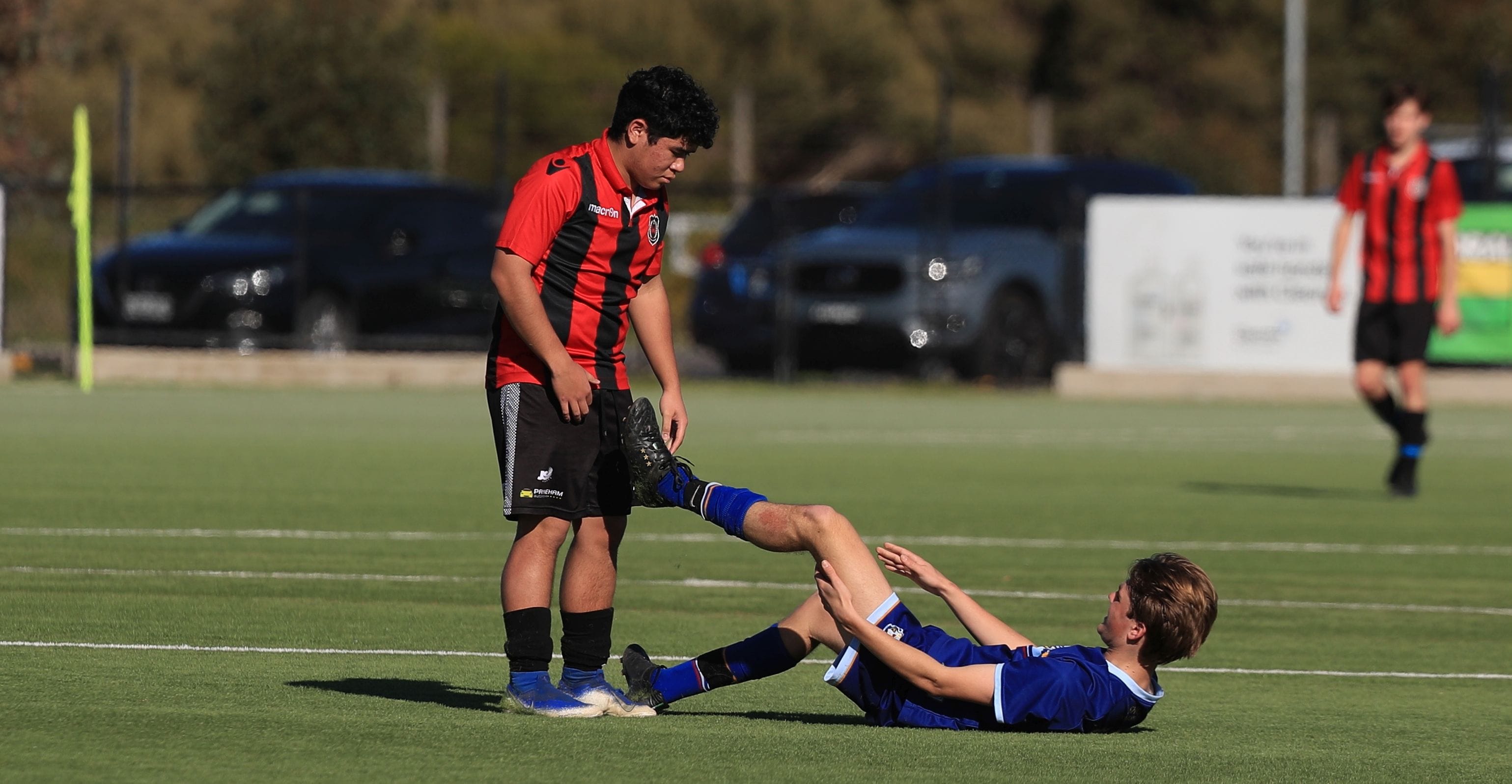 The Open A basketball side also earnt high praise from Rostrevor and Sacred Heart families alike for helping up a fallen opponent with a SHC spectator saying: "Well done to Rostrevor for their great act of respect and sportsmanship".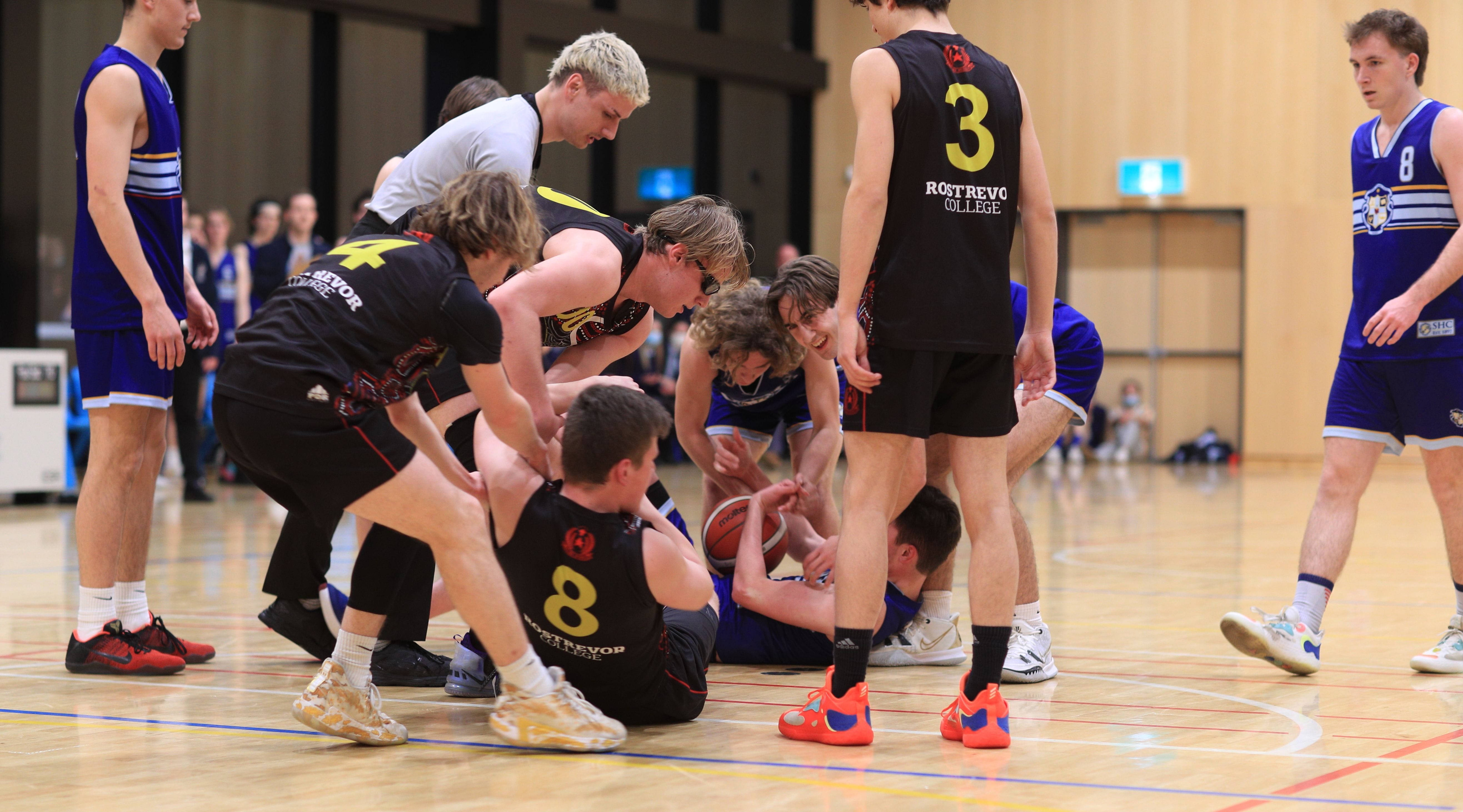 Soccer photo galleries
Well done to our talented sportsmen who played many hard-fought Intercol matches on Wednesday. Rostrevor's Second XI had a great 3-1 win, while the First XI was narrowly defeated 3-2. Follow these links to see the latest Intercol photos by Claude Beltrame ('78) of Wednesday's First XI match and Second XI match.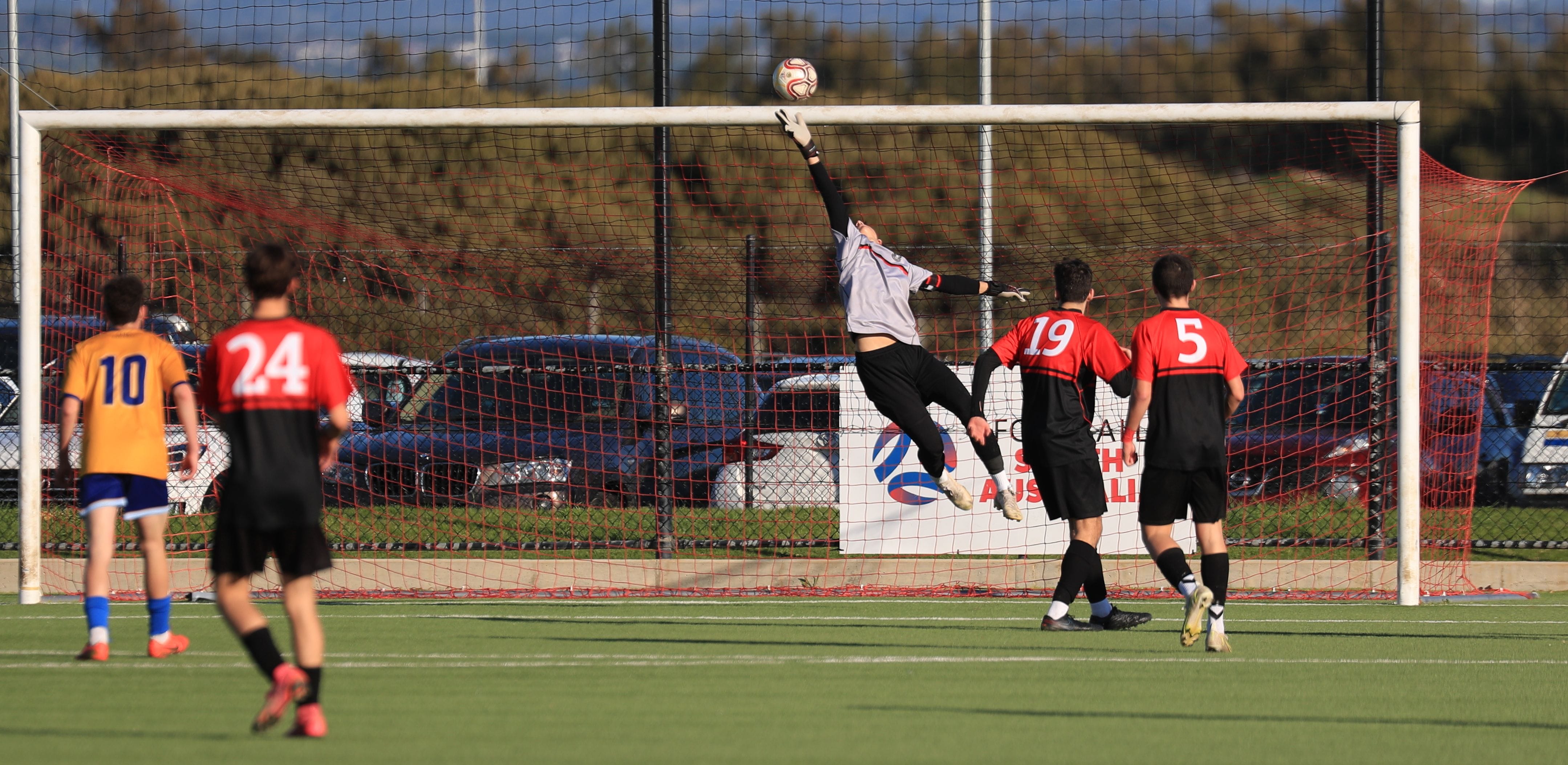 View the Gallery below for additional images from our staff photographers and contributors.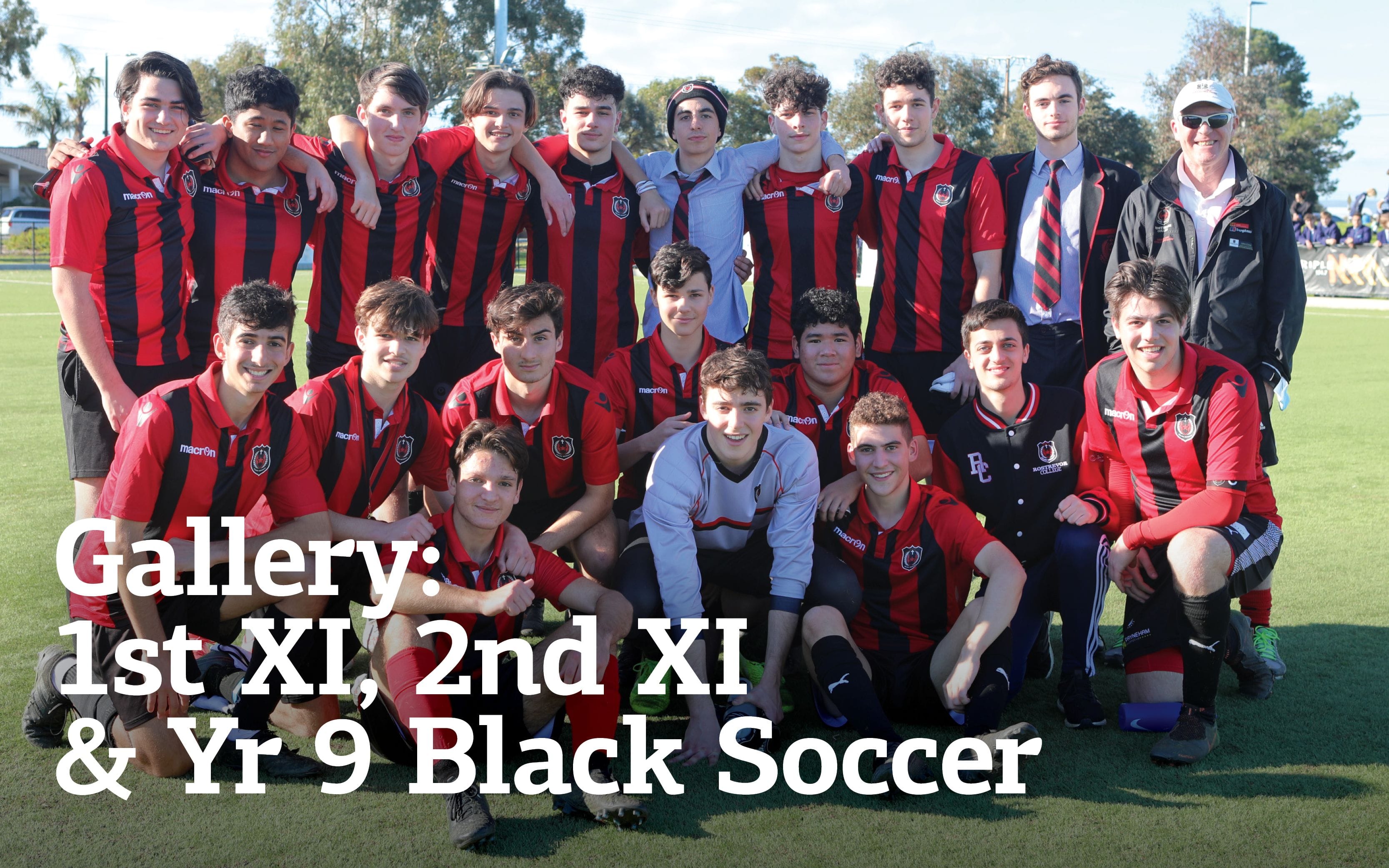 The action on the Basketball courts was intense with the Middle A team losing by the narrowest of margins - 1 point. The First V went down in a tough, defensive game 38 - 46. Follow this link to view the latest photos by Claude Beltrame ('78) of the Open B Basketball match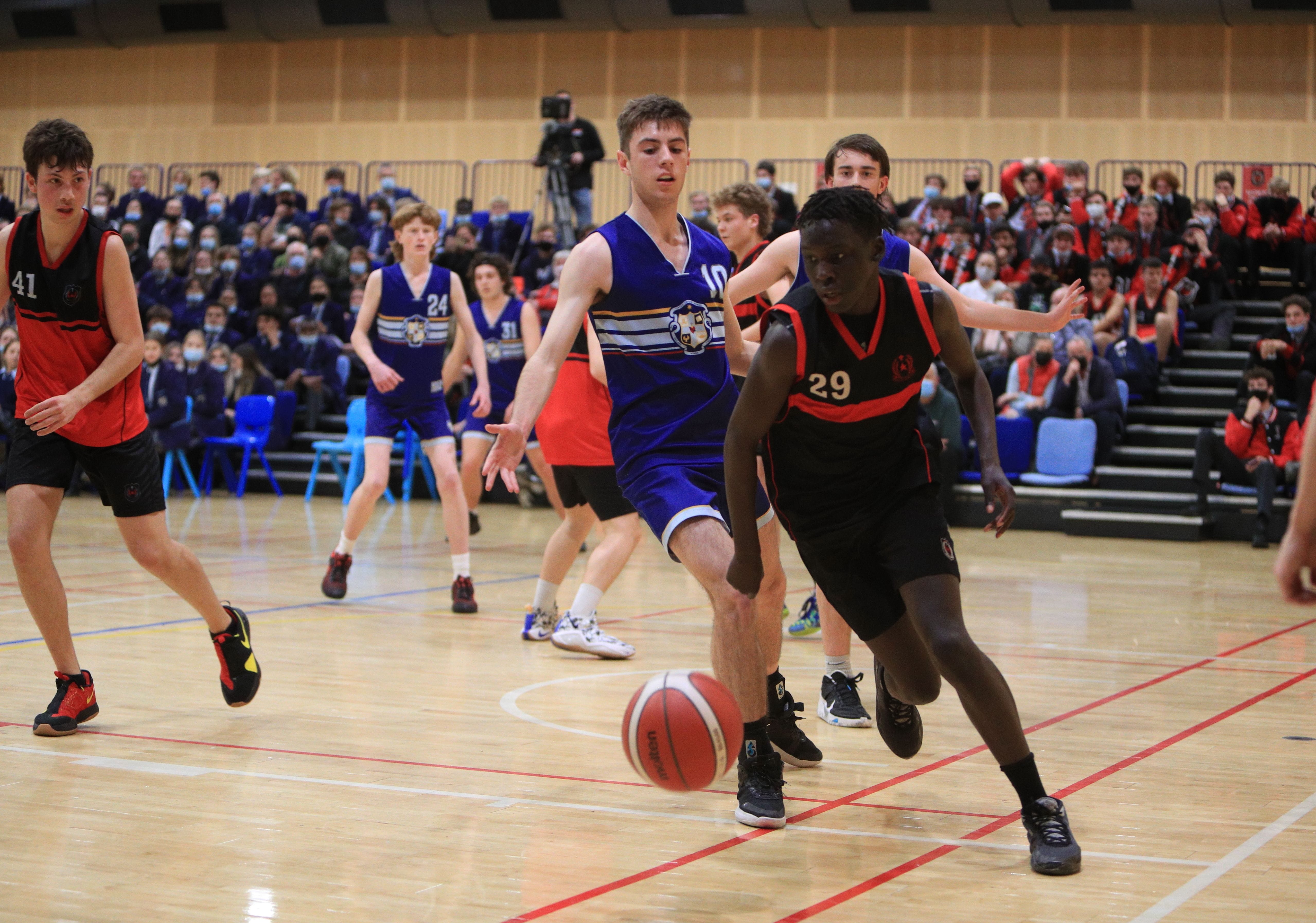 Additional basketball images can be viewed in the gallery below: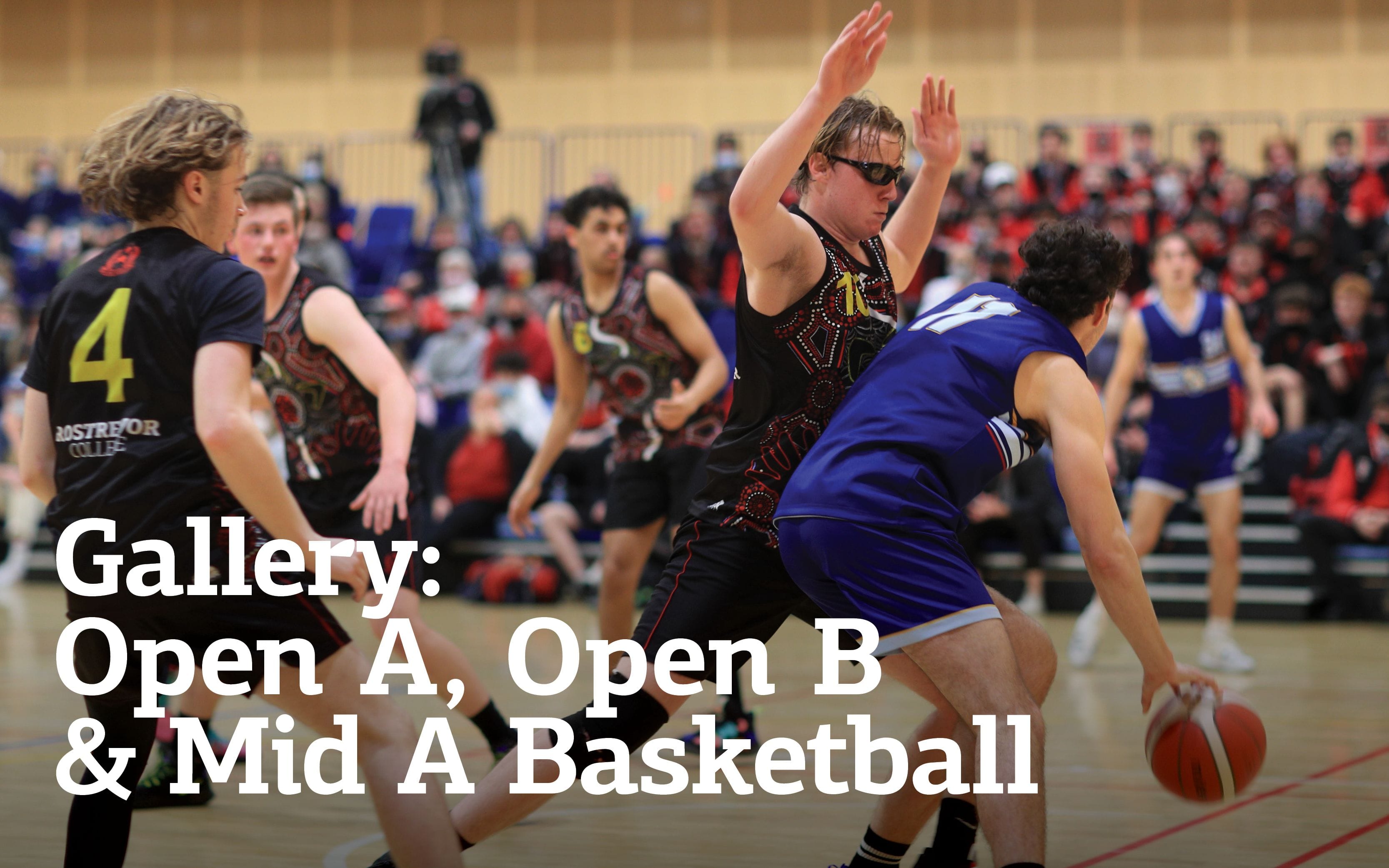 The 2nd and 1st Soccer and Middle A, Open B and Open A Basketball replays can be viewed here.
---
Pre-Intercol visit by Power Captain Tom Jonas

Thanks go to Port Adelaide Captain Tom Jonas ('08) for taking the time to attend Thursday's First XVIII training. Tom gave our players some pre-Intercol encouragement and advice to "soak up the moment as school footy is the best fun you will ever have". Read more.
---
Intercol Posters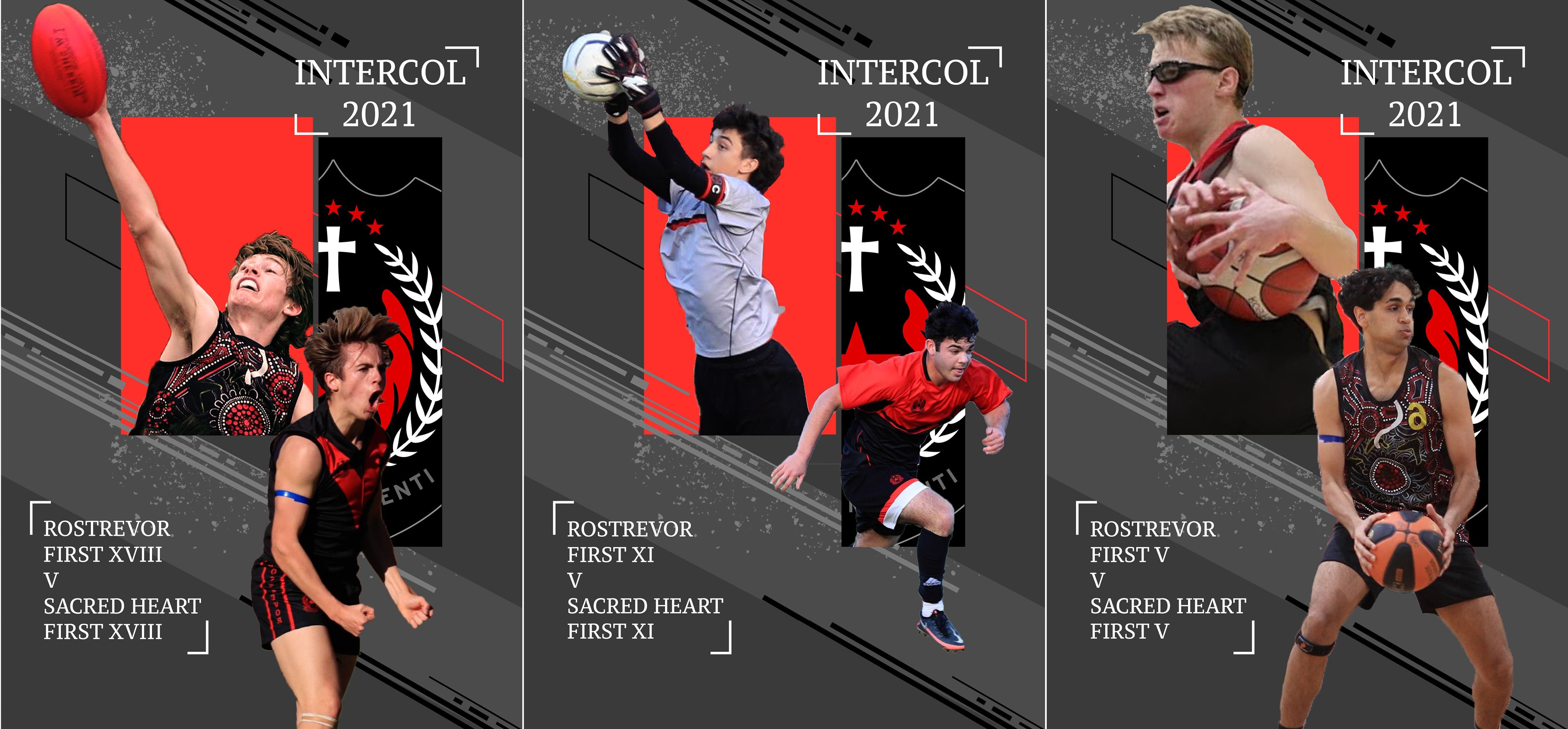 ---
Intercol Video