Latest News - Term 2, Week 8
Posted on 17 June 2021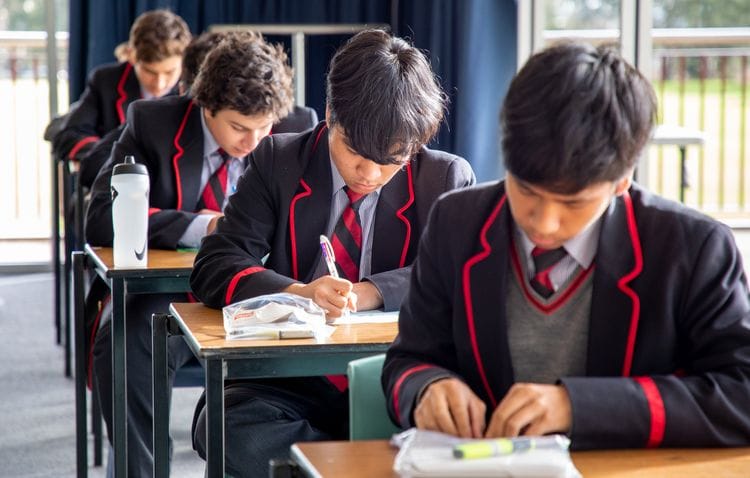 Mark Simpson
Deputy Principal Dean of Students (R12) (Acting)

Exams
Well done to our Year 11 students who completed exams this week. Our Year 10 and 11 exams are designed to help students consolidate understanding, hone their revision techniques and showcase their learning in a low-stakes scenario. Exams are only planned for subjects that lead to a Stage 2 external exam of 30% in order to help prepare them for future learning pathways. We understand that this style of assessment is not optimal for all learners which is why we work closely with students and their families to select subjects and assessment types that suit their learning.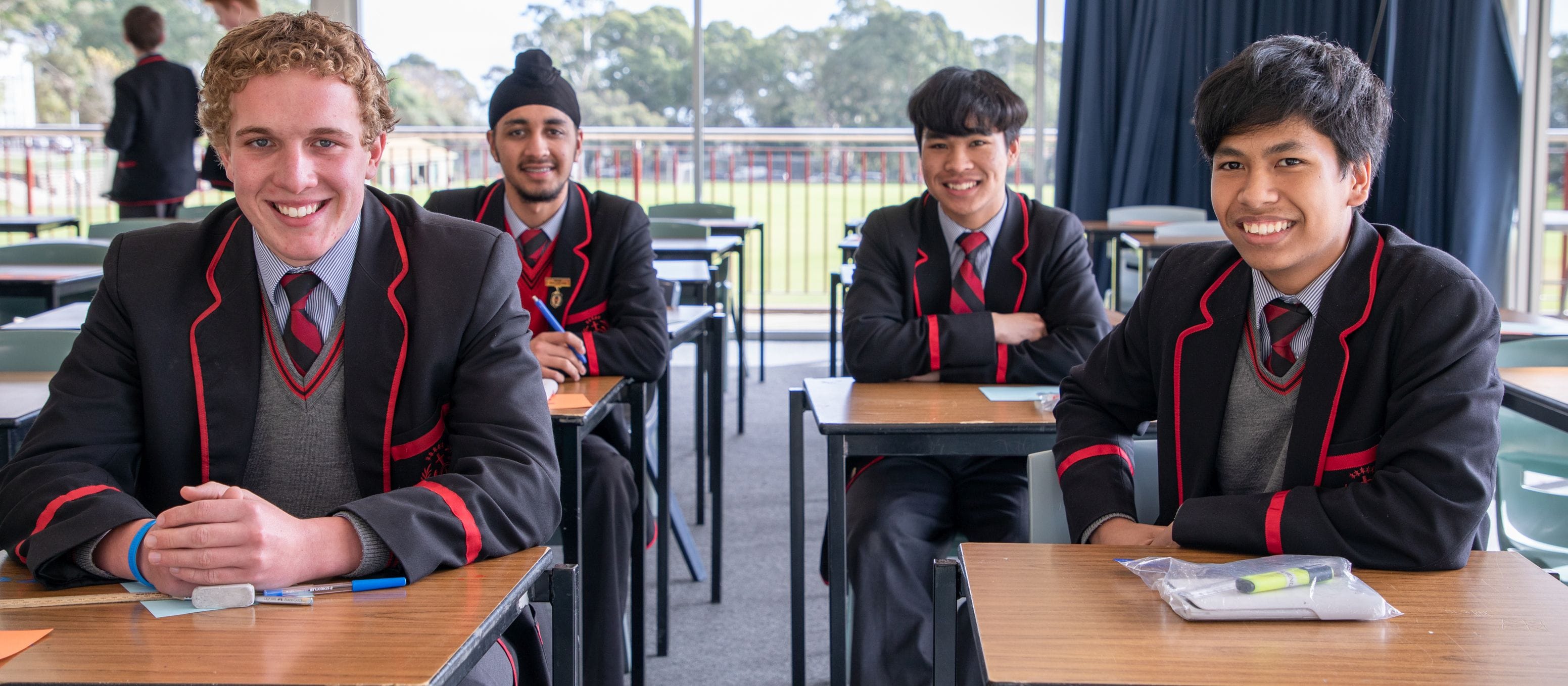 Pens down after this week's Biology Exam
Service Learning for Rostrevor's 'Men for Others'
As they move from heads to hearts, 120 Year 11 students will commence their Service Learning community placements next week - helping those in aged care, primary schools and supporting children living with disability. The students will be based far and wide from Cooalinga to Campbelltown; Trinity Gardens to Tumby Bay; Narracorte to Newton; Port Lincoln to Paradise. Some of the more specialised placements include Edmund Rice Camps, The Welcoming Centre, Hutt St Centre, Meals on Wheels, and the Mercy House of Welcome.
The Service Learning Program for Year 11 students is part of the SACE Stage 1 Religion Studies course and is a great example of faith in action. As they live out the Rostrevor College 'Men for Others' philosophy, the students will have the opportunity to connect with, and give back to, their community, as well as learning, growing and maturing as young men and leaders.
Year 9 Camps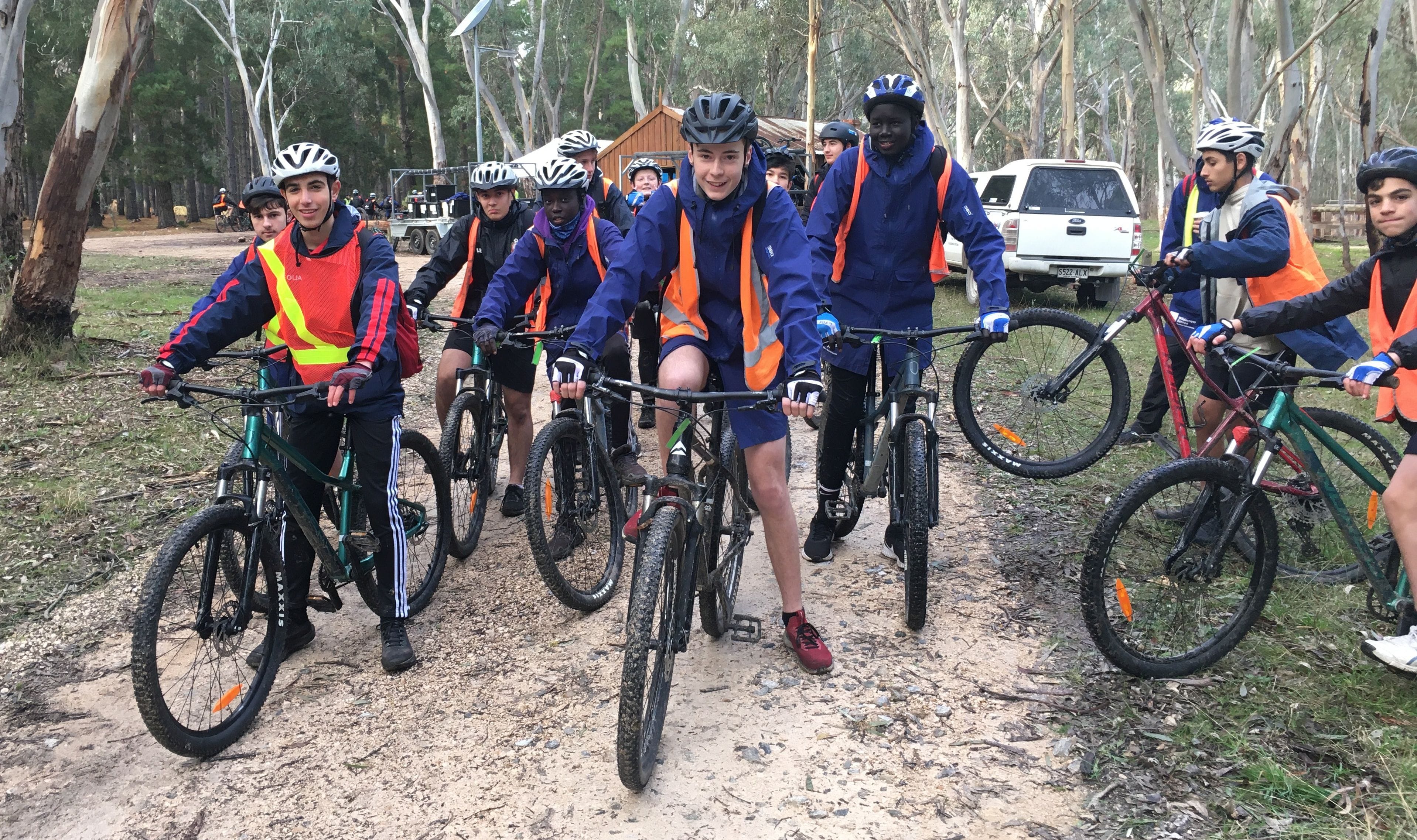 The Year 9 Camps Program at Rostrevor College allows our students to take part in bushwalking, kayaking, caving, mountain biking and camping. These activities aim to challenge the boys whilst fostering the growth of an adventurous spirit. The boys enjoyed a variety of destinations last week including scenic Deep Creek Conservation Park, the spectacular Murray River near Big Bend and Adelaide Hills mountain bike parks. Through camps, Rostrevor boys develop transferable skills such as resilience, leadership, teamwork and self-reliance that can help them throughout the remainder of their schooling and into adult life. Students who wish to continue in this field can elect to undertake Outdoor Education as a subject in Years 10, 11 and 12. View the mountain biking and Deep Creek photos here
Our Inclusive Education partnership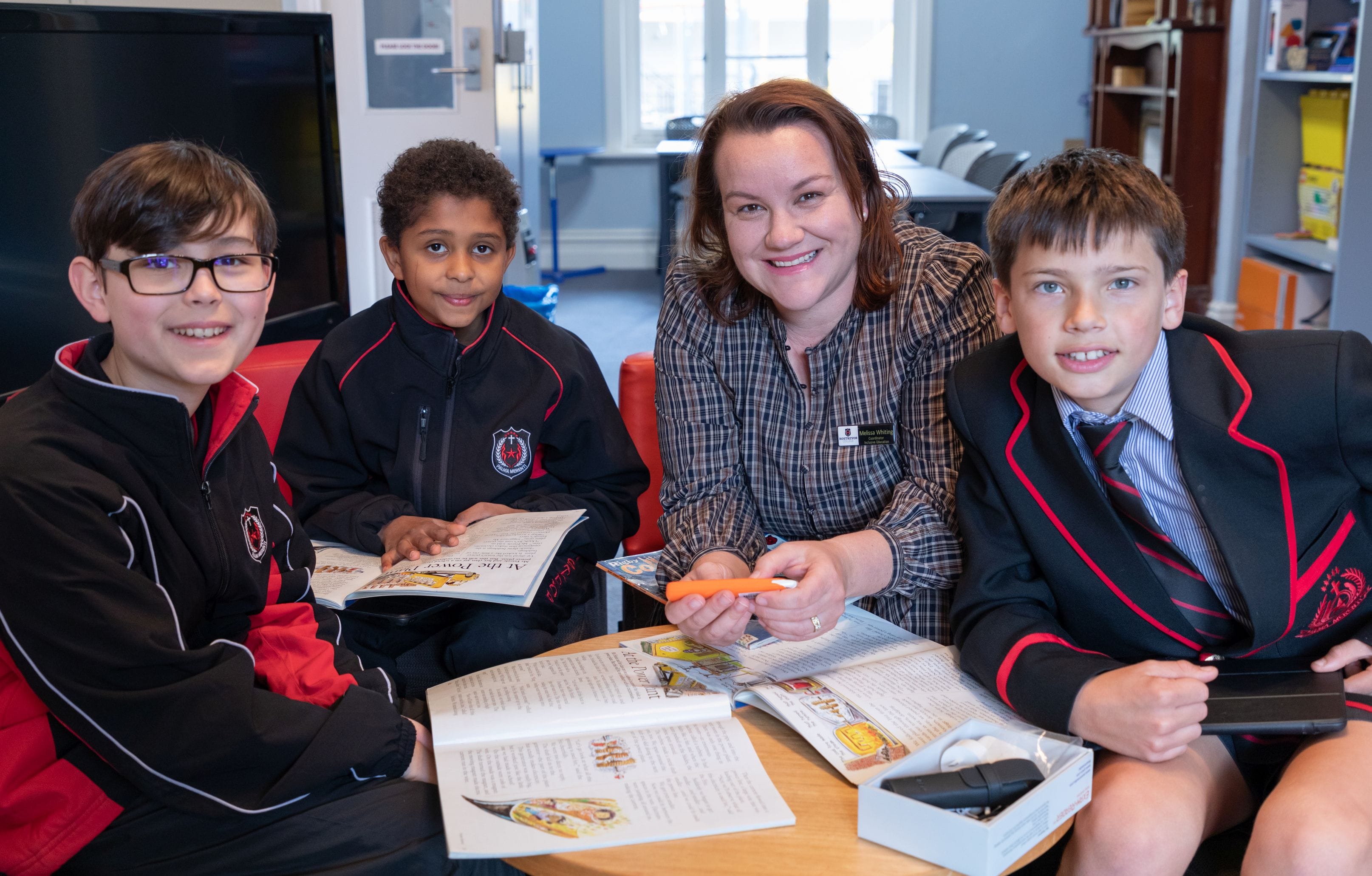 Rostrevor's Inclusive Education team, led by Melissa Whiting, continues to bring a wealth of experience and support to our students. The team works in close partnership with teachers, Catholic Education SA, students and their families to deliver vital educational, social and emotional support. Through Personalised Learning Plans and the provision of specialised numeracy and literacy programs, Rostrevor students are supported to flourish.
The joys of the Rostrevor farm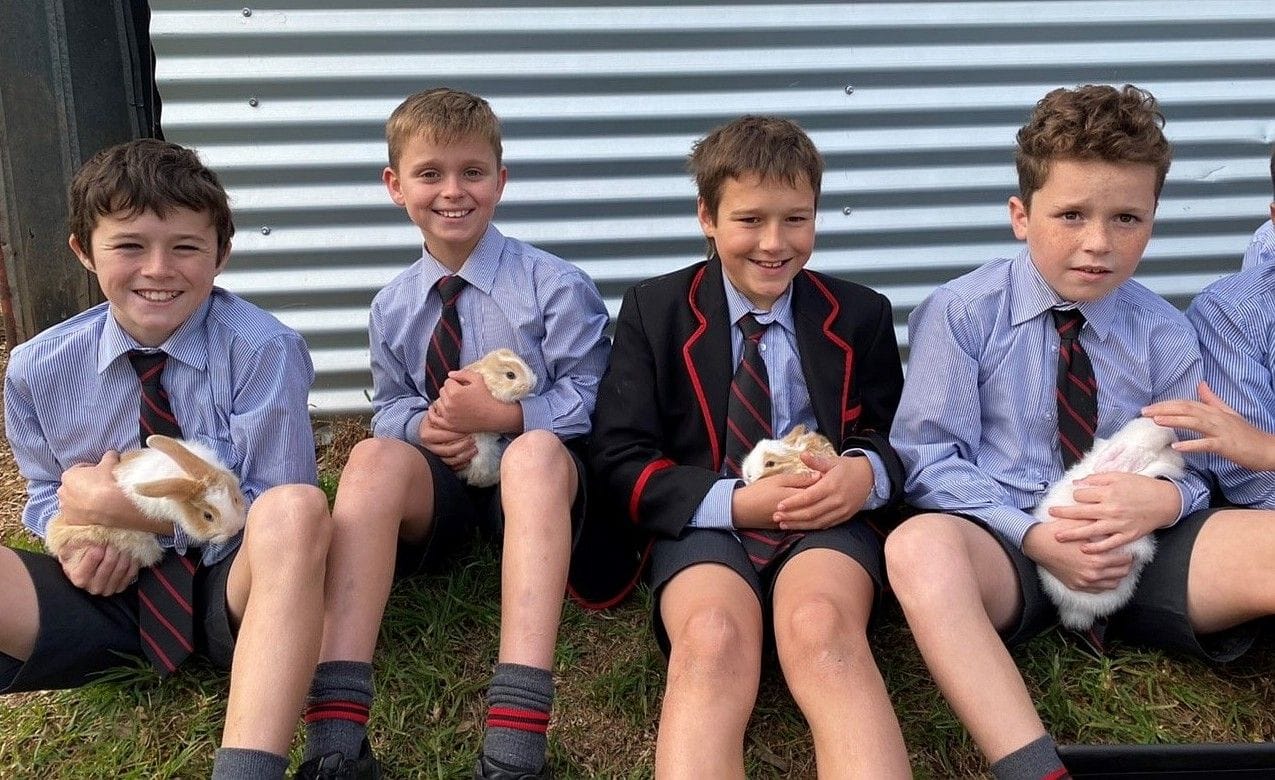 The wonderful resources of the Agricultural Farm allow students to engage in their learning in fun and interactive ways. Rostrevor has a rich heritage of Old Collegians who have chosen horticulture, agriculture and viticulture career paths as a result of the interest and passion sparked at the Farm. View farm pics here
Co-curricular
View this weekend's match times and locations here
Chess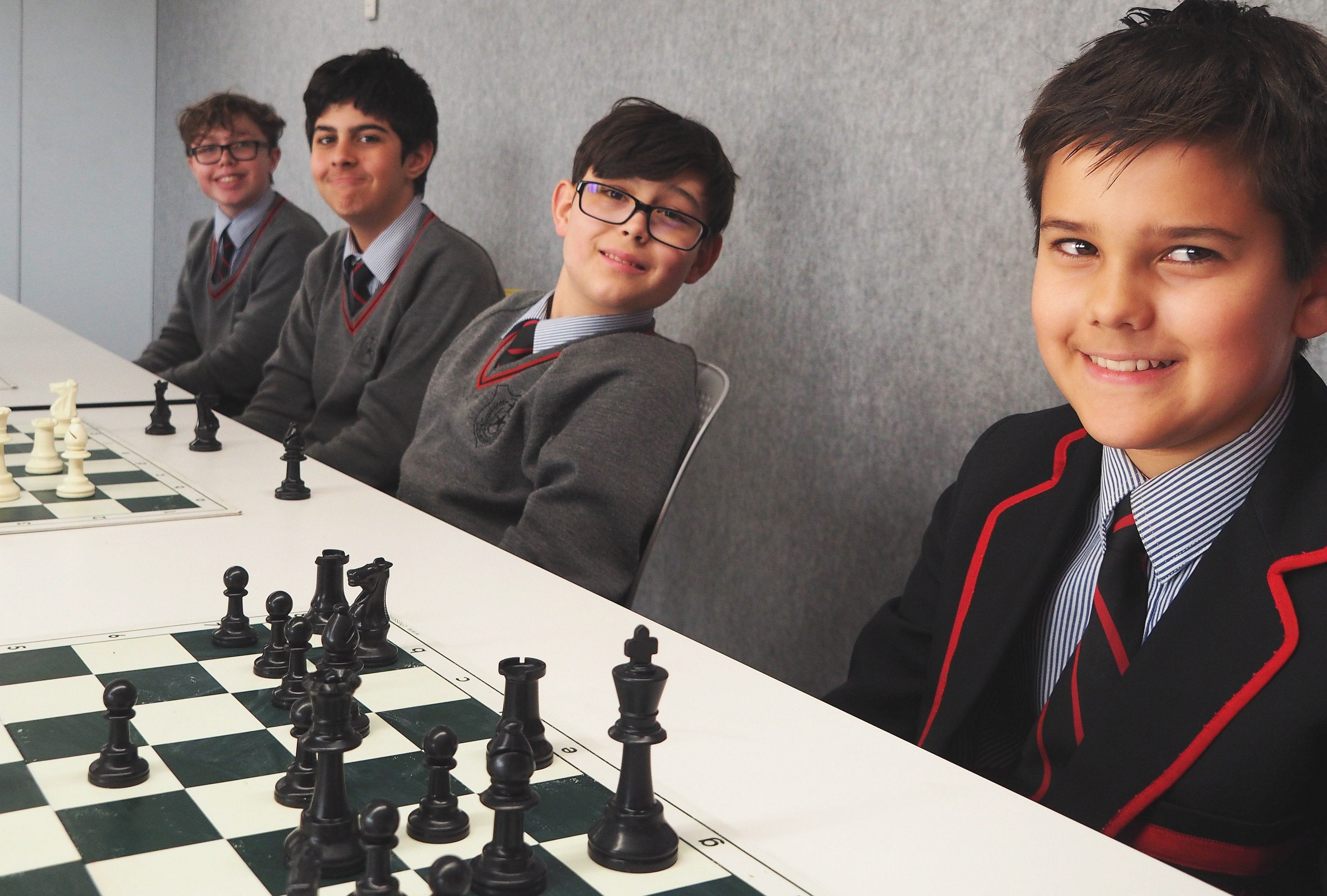 Chess has really taken off at Rostrevor - especially in the Junior Years under the tutelage of former Australian Youth Team coach David Koetsier. Every Friday in the Ideas Centre, Rostrevor hosts four visiting schools for Junior Year Chess with the boys practising every Monday. Our senior teams compete at the SA Chess Centre in the city. David and Sabrina Koetsier are exceptionally positive and bring great fun and excitement to the game which is enjoyed by students as young as 7. Next term, seven Senior and Junior teams will compete in one-day tournaments. Thanks go to teacher Maria De Ieso for her great support of Rostrevor's Chess program. See some photos taken by Sabrina of our young chess masters here
Second XVIII Success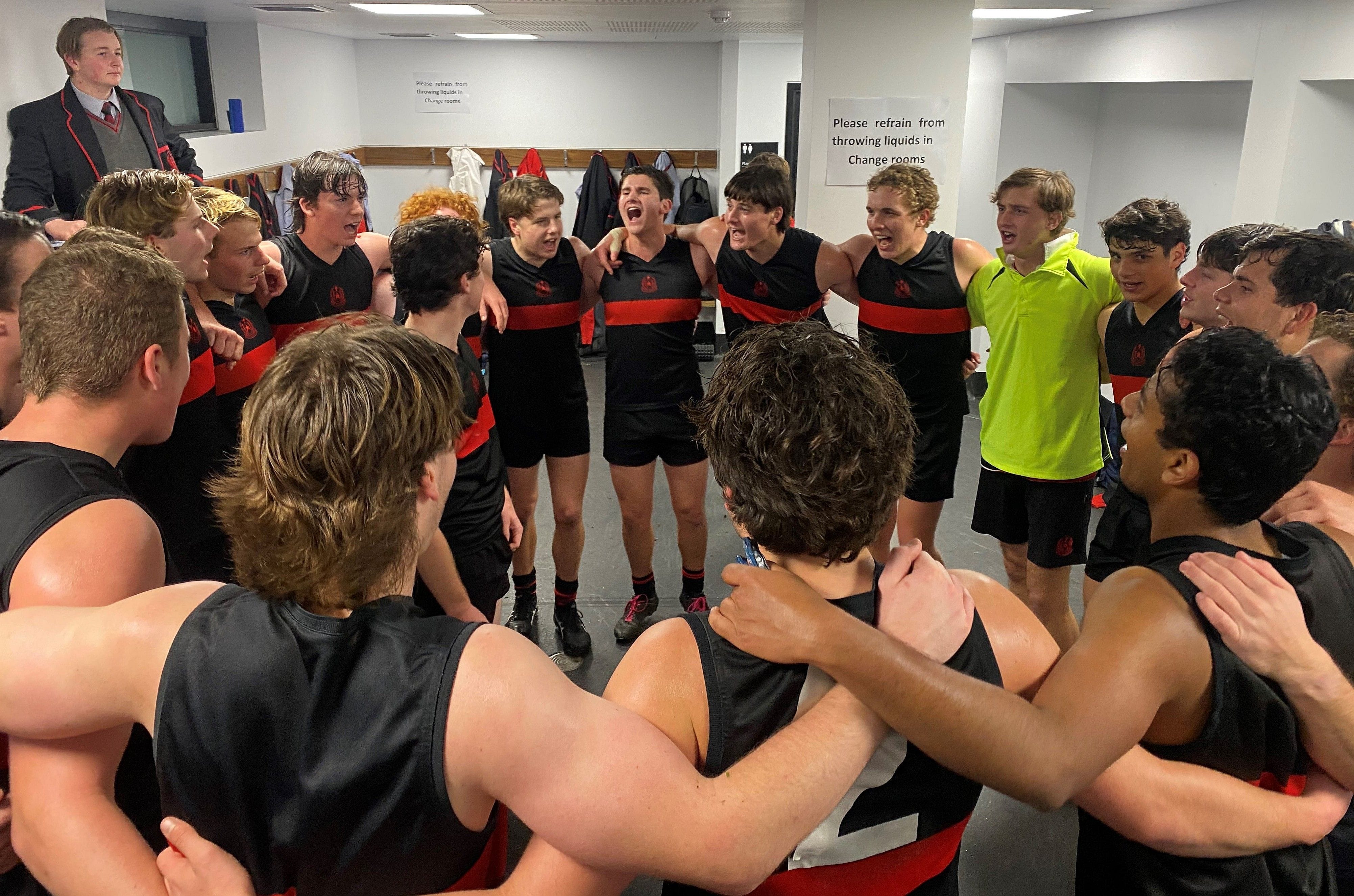 It was the Second XVIII's time to shine on the "big stage" of Norwood Oval on Wednesday night where they defeated Trinity College 15-9-99 to 4-6-30 and celebrated with a loud Choomalaka. Best: Brad Lymn, Henry Brasher, Hugo Shute and Brodie Elefsen.
Congratulations to First XVIII debuntants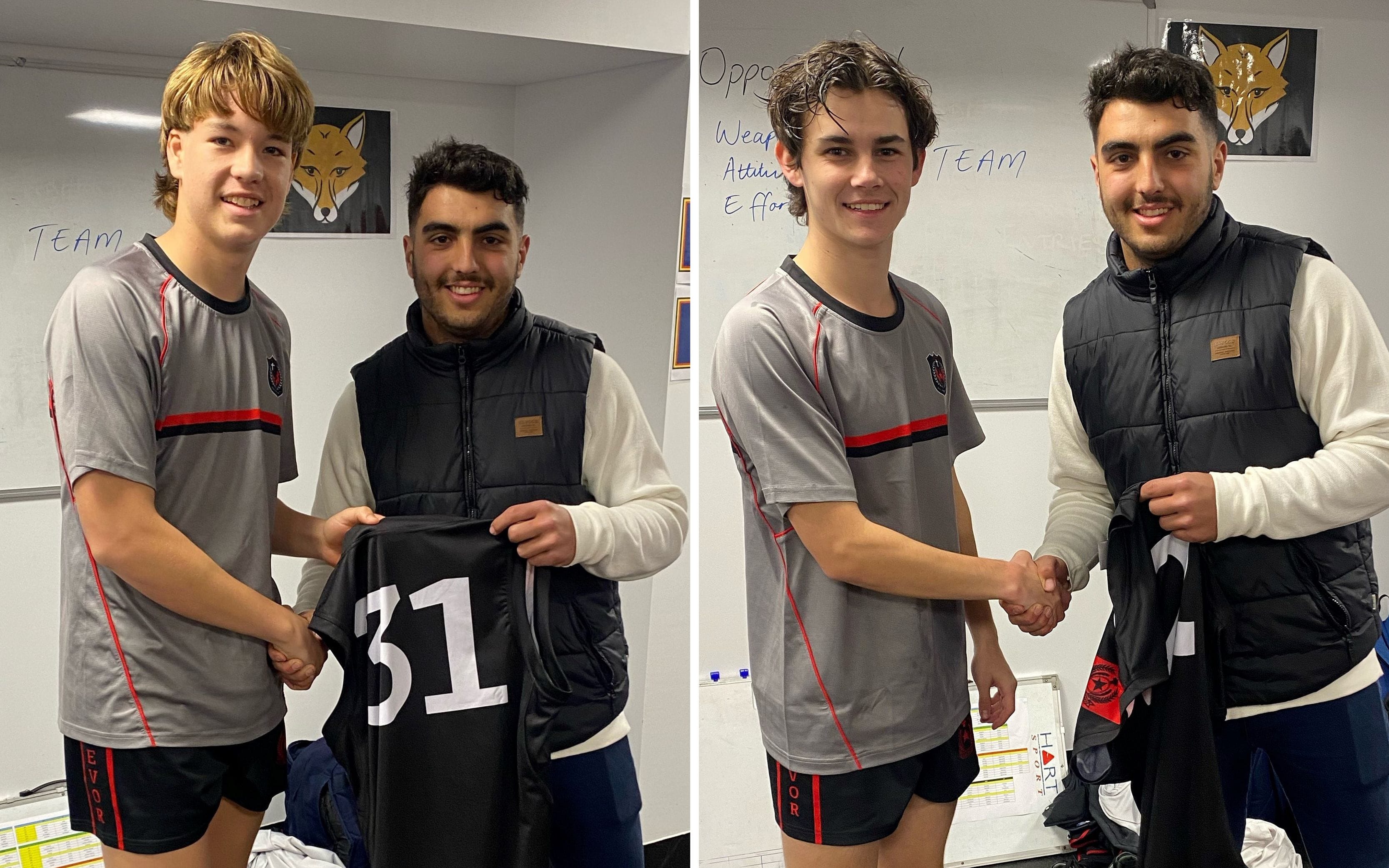 Congratulations to First XVIII debutants Finn Wakelin (Year 10) and Year 12 Oliver Piro (who has overcome multiple knee surgeries to play at the highest level in College football). Both players were presented with their guernseys by last year's James Gosse Medalist Xavier Tranfa. The Firsts had a commanding lead at three-quarter time but a determined Trinity side stepped up in the last quarter to take a 10-point win. View photos by Claude Beltrame ('78) of the Firxt XVIII match here
State Under 17 AFL Team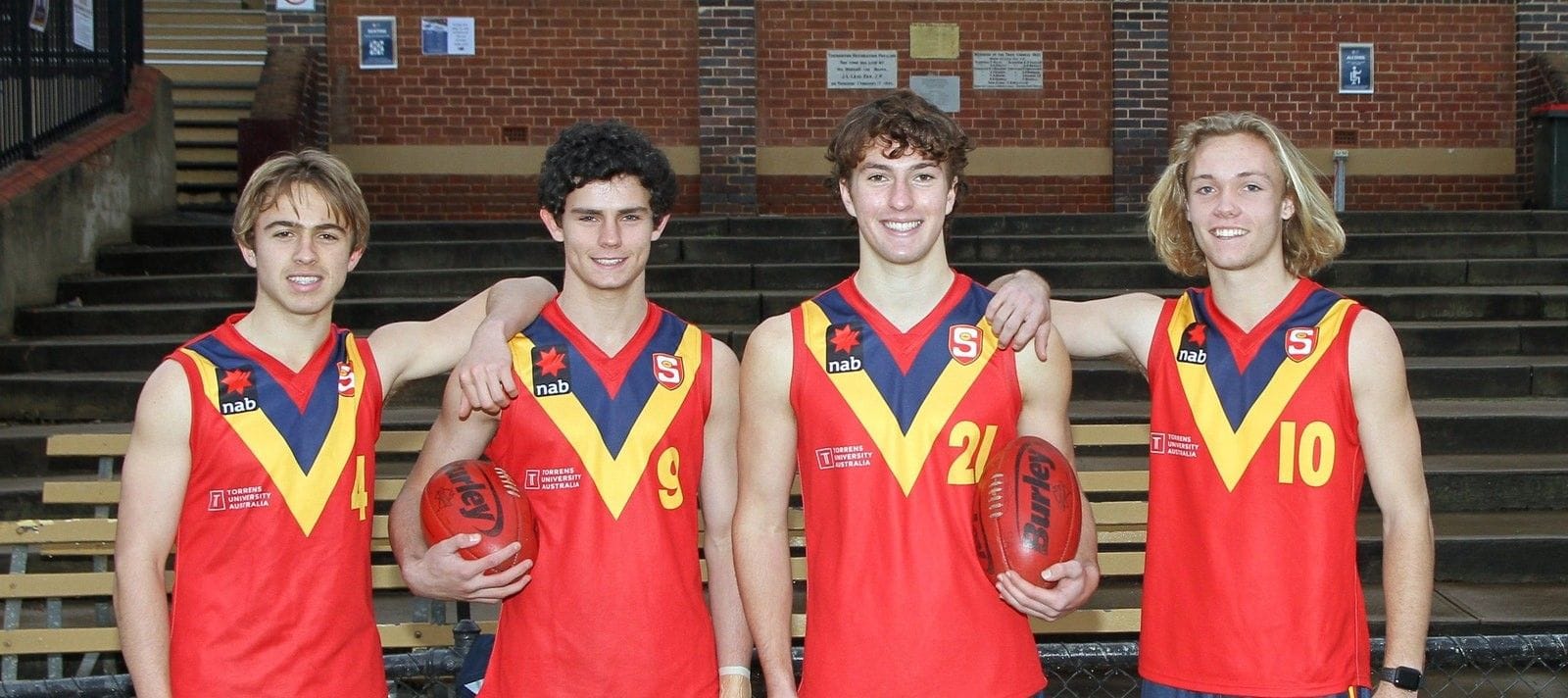 Photo credit: Peter Argent
Good luck to State U17 team Vice Captain Tyson Walls (pictured left) and Max Michalanney who will line up against Western Australia at Richmond Oval at 12 noon on Sunday. The pair will then travel to Queensland for the next two matches against Victoria Metro (July 6) and Victoria Country (July 9). Read more here
Junior Years Assembly Performance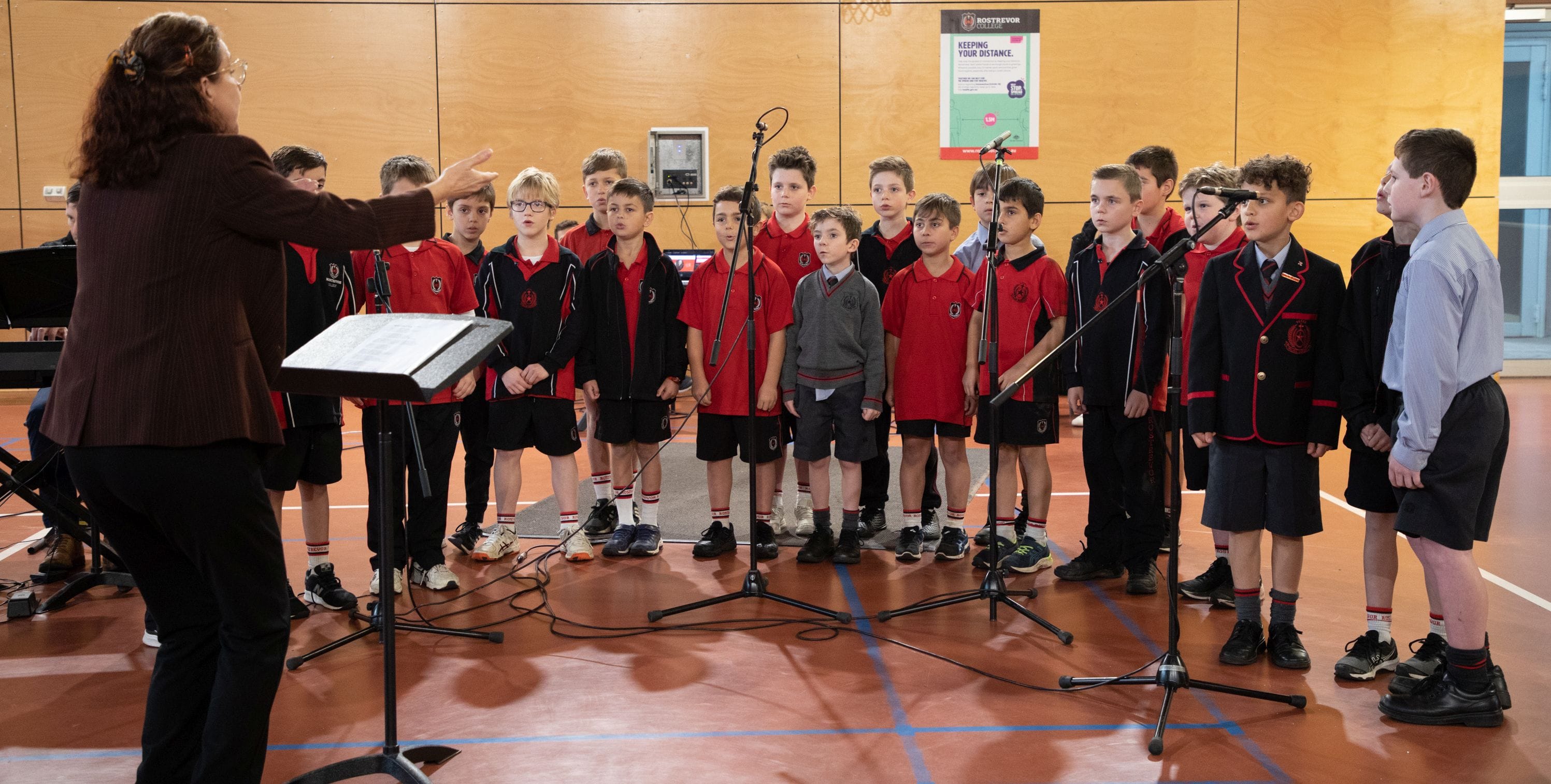 Well done to our Year 3 students on their musical performance at yesterday's Junior Years Assembly and thanks go to Mr Hingston's Year 6 class for hosting the Assembly. You may view the photo gallery here or view the Year 3 performance here