Principal's News - 01 July 2022
Posted on 30 June 2022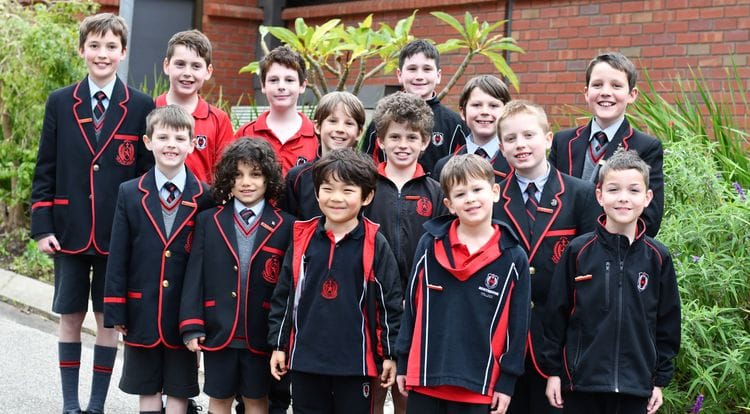 Shana Bennett
Principal
Enjoy the Holidays
After a rich and full Term 2, I am hoping that a break from the school routine will come as an opportunity to rest, regroup and relax for both boys and families. Staff across the College will be involved in professional learning throughout next week and will then head into their own well-deserved break. I take this opportunity to thank the many members of our community, staff, students and families for the contributions they have made during Semester 1 – we are a rich and diverse community at Rostrevor and you are very much appreciated.
Semester 1 Reports will be available via SEQTA on Monday, July 11, and families are reminded that Monday, July 25, is a Student-Free Day with Term 3 commencing on Tuesday, July 26.
Special Olympics Soccer Tournament

There were "high-fives" all round and joy on the faces of many young soccer players who live with disability at today's Special Olympics Soccer Tournament. Thanks go to Social Justice Coordinator Adam Whitefield and the dozens of Rostrevor students who umpired, coached and supported participants. See the photo gallery HERE

Year 11s receive high praise
As Rostrevor's Year 11 students completed their week-long Service Learning placements, high praise began filtering in from primary schools, aged care and child care centres in SA and interstate. In addition to supporting others, the young men have also enjoyed the opportunities they have been given for their own personal development. Feedback has included:
"Shannon showed great engagement with the children and built up trusting and respectful relationships with them. It was lovely to see that Shannon would get down to the children's level when talking to them, supported children who were upset by comforting and talking to them calmly and with such care and empathy.".....Little Mangoes childcare, Katherine. NT.
"Oliver and Henry were amazing with the students - they both cited teaching PE as a possible profession! I think they would make excellent teachers! They did Rostrevor proud. I was impressed with their attitude and contribution to our community........nothing less than 100% on their report will do!" Athelstone Primary School.
Fabian Selected for National Joeys Squad

Congratulations to Year 11 Fabian Talladira who has been selected to attend the Australian National U17 team (Joeys) camp at the Australian Institute of Sport in Canberra later this month. Fabian, who is Vice Captain of Rostrevor's dominant First XI team has caught the eye of talent scouts in his frequent games for Adelaide United's senior NPL side.
First XI kicks off interstate tournament


Rostrevor's First XI will kick off the first school tournament to be held at the new State Centre for Football at Gepps Cross next week. Rostrevor will play against interstate and local schools including Cranbrook (NSW), Hutchins (Tas) and St Peter's College in the inaugural Interstate Independent School Cup. On the eve of the tournament, the players will also have the opportunity to hear from Adelaide United player and Socceroos penalty taker Craig Goodwin and FSA head Michael Carter at a pre-tournament dinner.
Badge Presentation for Junior Years SRC Reps

Congratulations to our Junior Years student representatives who received their badges today and will continue to provide a voice for their classmates in regular meetings chaired by Mr Hingston in Semester 2.
Sitting pretty at 103 years of age

Rostrevor artists Joel Condo and Arnav Kothari have captured these stunning portraits of 103-year-olds Audrey Elliott and Ena Fishburn as part of the Centenarian Portrait Project which pairs teenagers with Centenarians in a celebration of ageing. Over the past Term, Joel and Arnav have taken the time to get to know their subjects and produced these wonderful artworks. These and dozens of other sketches and paintings by SA teenagers are being featured in an exhibition at the Torrens Parade Ground before being given to the families. Arnav's appearance on Channel 10's The Studio can be viewed at the 2:10 min mark HERE:

Happy Birthday Miss Russo

A "special" birthday was celebrated in the Reception Classroom this morning, much to the delight of students and staff.
State U18 and U16 Squads
Congratulations to U18 State Football Squad members Harvey Pedler and Jack Hodges and U16 State player Jacob Newton. Jacob helped the SA side to a strong win over WA on the weekend and, if selected, will travel to Queensland next week for the next round of the AFL National Championship.

Jack represented SA in its trial match against NSW earlier this month while Harvey played in an intense SA vs Vic Country match alongside 2021 graduates Tyson Walls and Max Michalanney on the weekend and hopes to gain selection for matches in Geelong and WA next month.
Co-curricular
Junior Years Soccer & Football Fixture - July 2
First XVIII - Rostrevor vs Scotch College

It may have started with some stumbles and smiles, but Rostrevor's First XVIII couldn't put a foot wrong last weekend as it secured a stunning 152-point win over Scotch College (27-12-174 to 3-4-22). Coach James Allan's charges were in great form - including five debutants Julio Musolino, Felix Farmer, Taylem Stubbs, Anthony Fedele and Harvey Fleming, who received their Guernseys from Norwood's Cameron Taheny ('19).

The "Pink Round" match was dedicated to the 20,000 women and men affected by breast cancer every year in Australia. Enjoy some great images by Claude Beltrame HERE
JY Basketball

Well done to our Year 2-3 Red, Black and White basketball teams that were all winners in the Term 2 season. Special thanks go to coaches Year 12 Darcy McNamara (First V captain) and Year 9 Frazer Lawrie.
Centenary book project unveiled - get involved

We are thrilled to have Old Scholar and former teacher Greg Hay ('73) helping to create Rostrevor's Centenary Book which will be filled with images and reflections of the 100 years of the College. Greg is seeking your stories and insights and is hosting a series of workshops so he may learn about the Rostrevor impact and understand why the College has made such a difference in so many lives. Please CLICK HERE to read more and get involved.
Keeping Families Informed
Reports and policies aimed at supporting Rostrevor's students and underpinning the performance of the College are regularly updated on the College website including the following:
See the Annual Performance Report HERE
Visit the full suite of Rostrevor College Policies HERE
Visit Rostrevor's Child Safeguarding Page HERE
Important reminders
School Photography
Photos will be available for purchase in August. To "opt in" to view photos prior to purchasing, CLICK HERE
Student-Free Day
Term 3 will commence on Tuesday 26 July to enable all Rostrevor Staff to attend a First Aid Training Day that has been rescheduled from January due to COVID-19
Sibling Enrolments for 2024
As many year levels have reached capacity for 2023, existing Rostrevor families are encouraged to submit sibling-enrolment paperwork to Enrolments Officer Annemarie Mein as soon as possible for 2024.