Principal News - Term 2, Week 6
Posted on 4 June 2021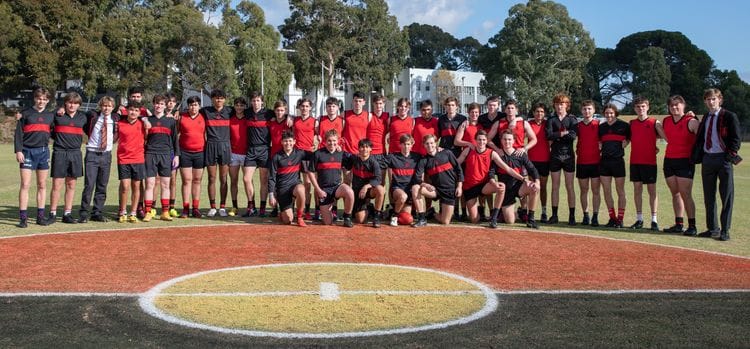 Frank Ranaldo
Principal
New-Look Website
Rostrevor's website has a new look and feel that more closely reflects our current branding and offers easier navigation and access to relevant information for current and prospective parents. The website is also device-friendly, with simple access to a range of resources and information. I encourage you to visit the Parent Resources tab at the top of the home page for a "one-stop-shop" of helpful links.
National Reconciliation Week
We acknowledge this land that we meet on is the traditional lands for the Kaurna people and that we respect their spiritual relationship with their country and recognise that their cultural and heritage beliefs are still as important to the living Kaurna people today.
We also pay respects to the cultural authority of Aboriginal people visiting/attending from other areas of South Australia/Australia.
Rostrevor proudly affirms the 2020 theme 'More than a word. Reconciliation takes action' and the past week has seen various activities throughout the College in recognition of the occasion. At Rostrevor, Reconciliation is about educating all members of our community about the heritage and current realities of our shared history and we proudly commit ourselves to making a concerted effort to eliminate all forms of racism in our community and promote shared respect and cultural understanding.
Reconciliation Dinner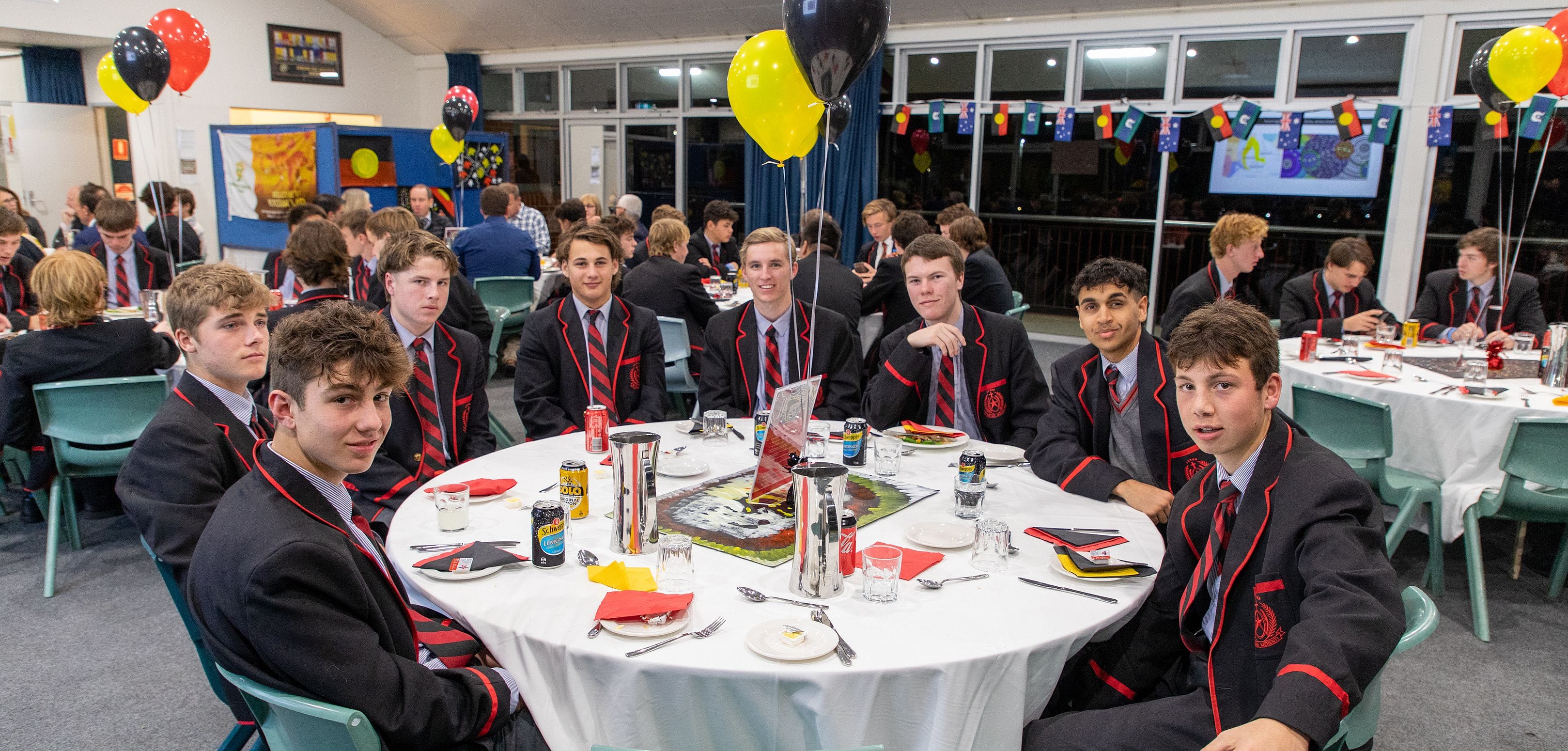 Our boarders attended a special Reconciliation Dinner on Wednesday evening in the Pavilion where we were blessed to have as special guest respected Aboriginal elder Major "Uncle Moogy" Sumner. He spoke to the boys about the lifetime that he has devoted to Reconciliation, his experiences of racism as a child, his role as an Elder and his hopes for the future. Please click here for more information about "Uncle Moogy".
Cultural Activities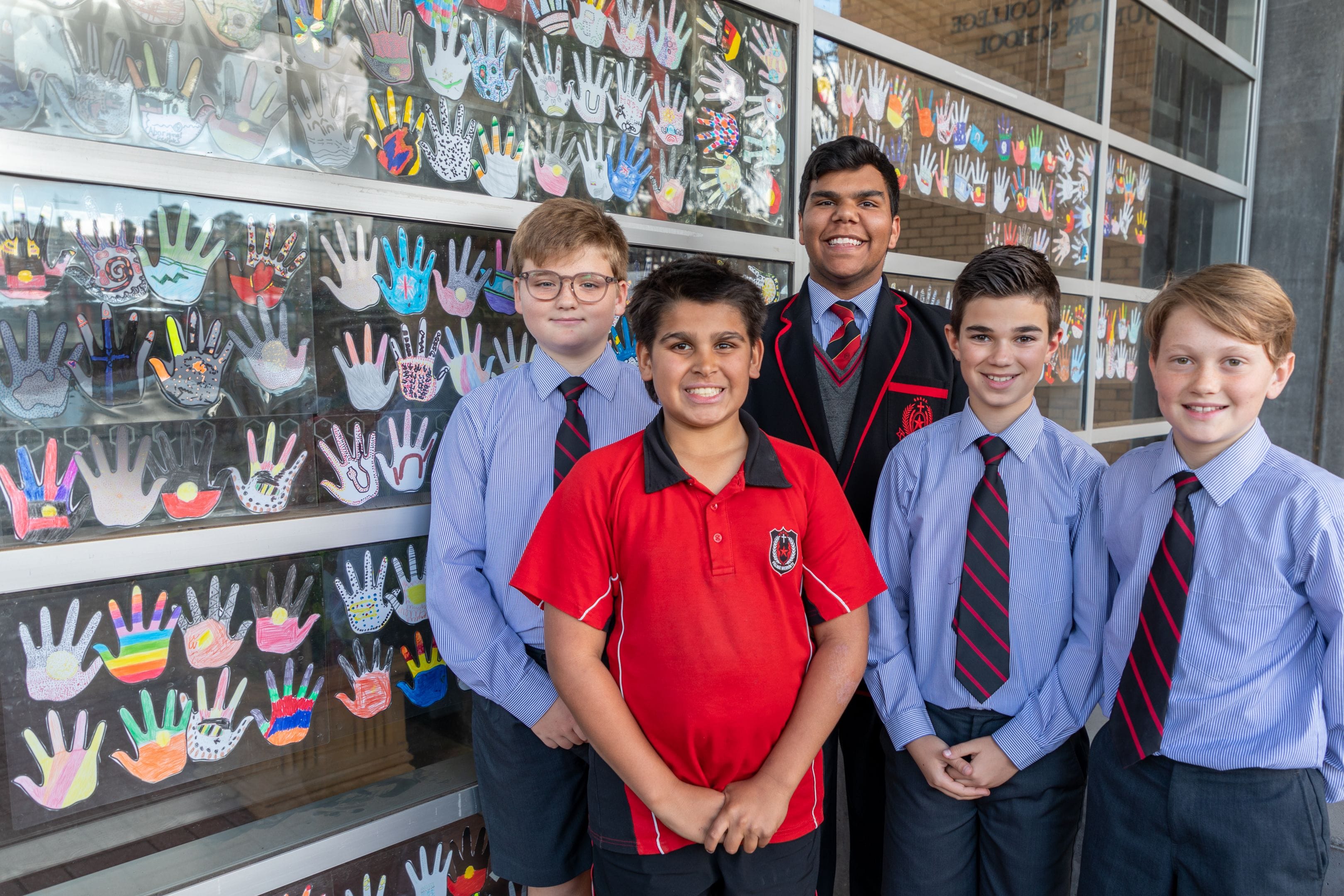 Students and parents visiting out Junior Years will be welcomed to the College by a wall of hands featuring Indigenous designs which were produced by our JY artists under the guidance and support of Rostrevor's senior Aboriginal and Torres Strait Islander students. It was among a series of activities aimed at encouraging the next generation of Rostrevor students to learn more about Indigenous history and culture and to actively strive towards genuine reconciliation. The ideas of our older students were recorded and are now on display in our Equity Hub.
Mabo Match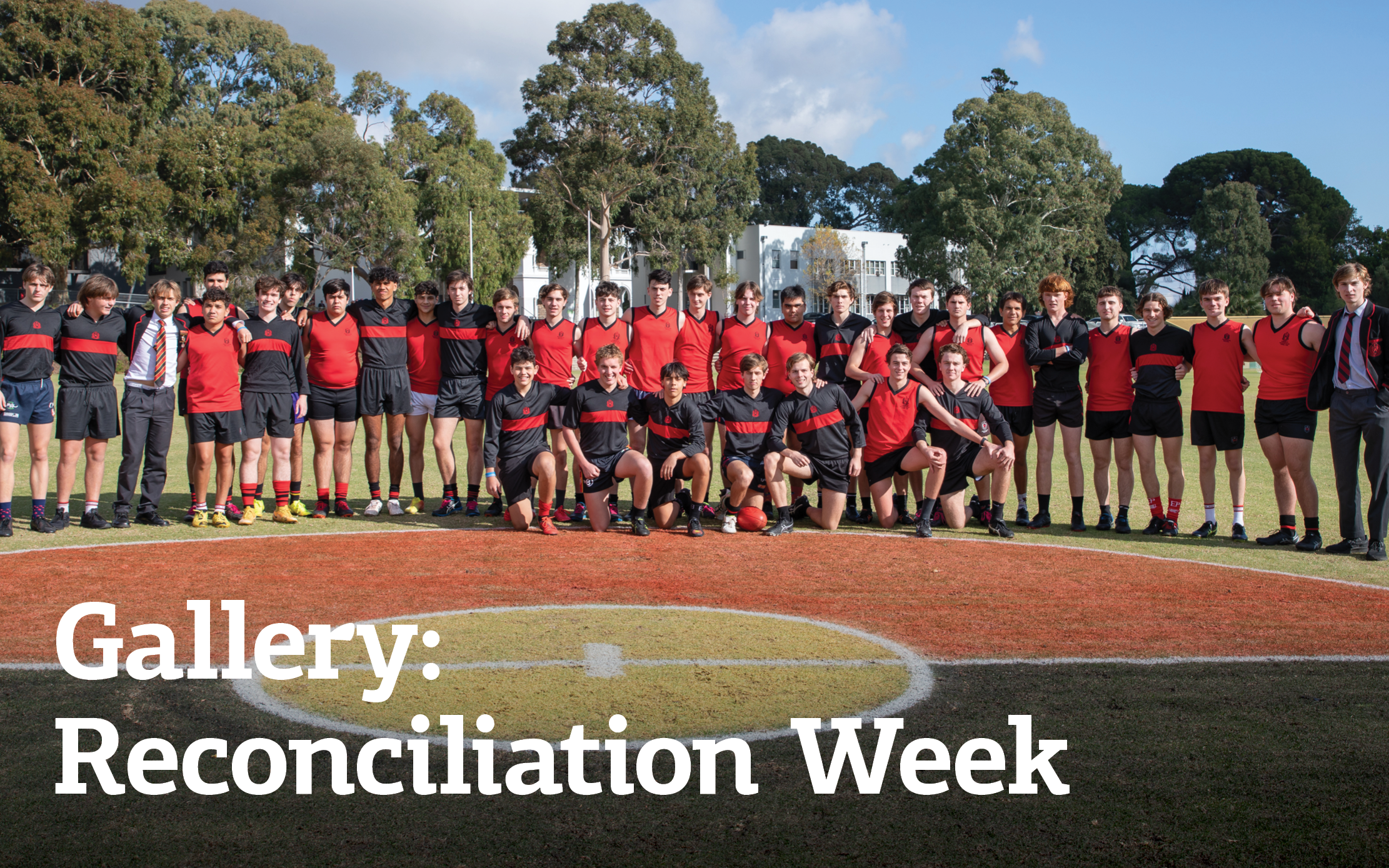 The joy on our students' faces on the field and in the stands at yesterday's Mabo Day Football Match was a highlight of Reconciliation Week at Rostrevor. The fundraising match was a thrilling contest between the 'Lingiari Lizards' and 'Gurrumul Goannas', with the Goannas clinching victory in the final seconds of the game. Additional images of our First XVIII and XI Indigenous Round matches can be seen further down this page.

If you haven't had the chance to view a video featuring our Indigenous students as they share their stories and hopes for reconciliation, please click here
Welcome to our new students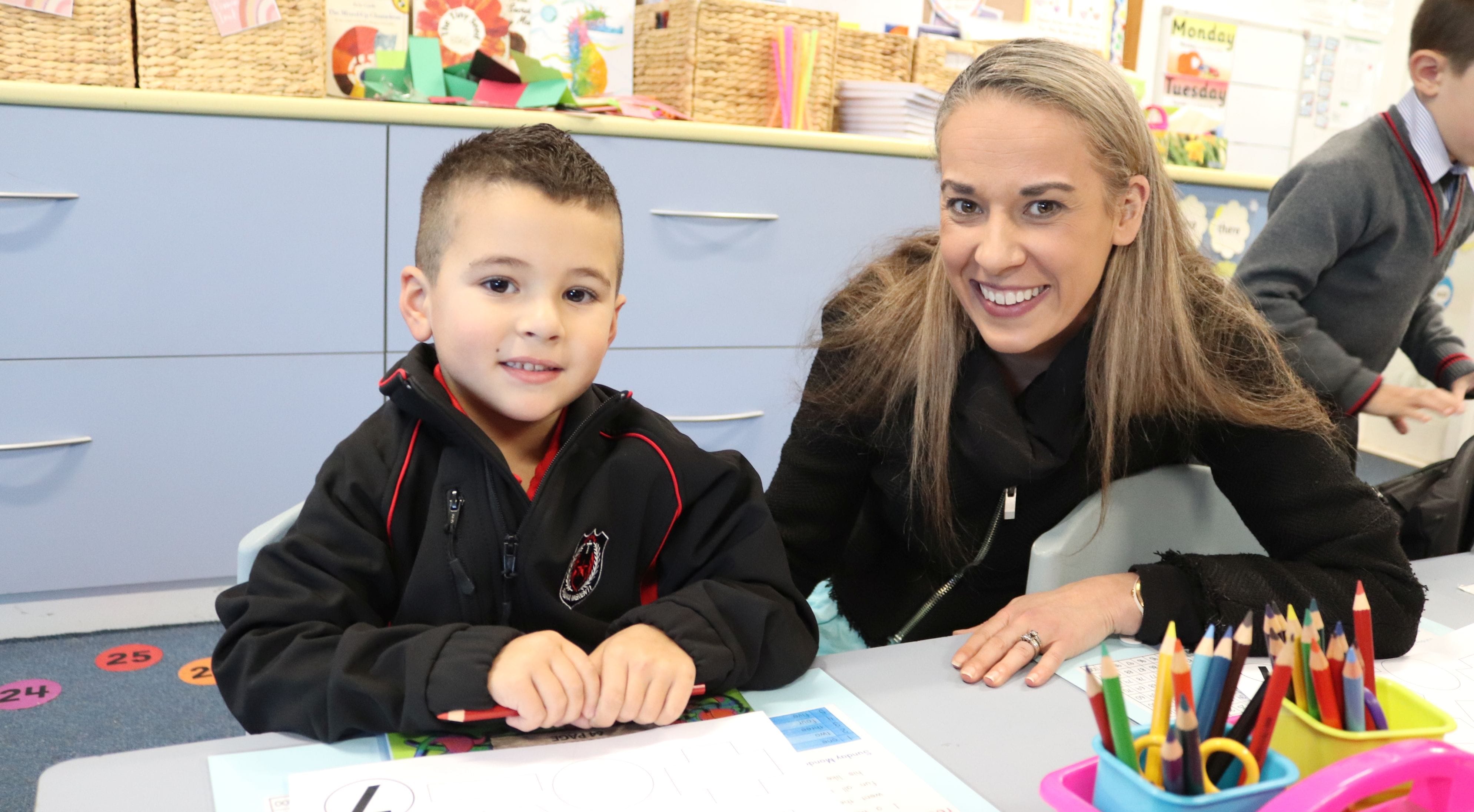 Today, we welcomed some of our newest reception students for a transition morning ahead of their official start at the College in Semester 2. The boys were warmly greeted by Assistant Principal - Learning & Wellbeing (Junior Years). Sharyn Darrell, Reception teacher Una Petrou and some very excited classmates. More than 40 families attended Wednesday's Principal's Tour and current families with siblings keen to join the College in 2023 are encouraged to contact Annemarie Mein on enrolments@rostrevor.sa.edu.au
History Competition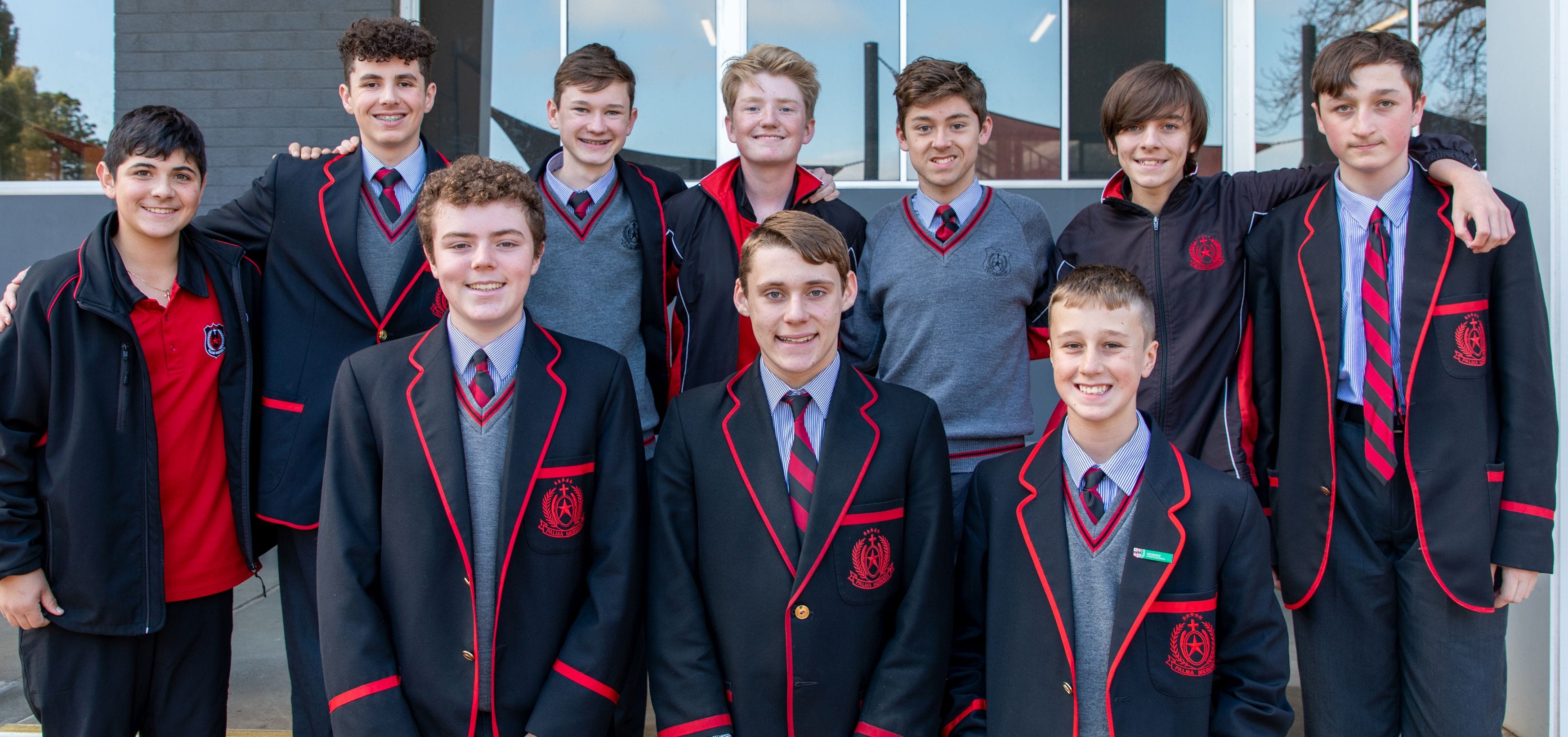 Well done to our Year 7 to 10 students who put their history knowledge to the test this week in the Australian History Competition.
Vaping
Vaping is growing in popularity across Australia, especially amongst teenagers. It is the act of inhaling vapour created by an electronic cigarette, or e-cigarette. Although under 18's are not legally allowed to purchase any type of e-cigarette or vaping product in Australia, teenagers are finding ways to access them online. Through our Drug and Alcohol Program which is delivered in Pastoral Care, students are told of the associated risks and potential impact vaping can have on their development and overall health. Parents are encouraged to discuss the dangers of nicotine addiction and include e-cigarettes in the discussion alongside alcohol and drugs. Please click here for additional information from the Alcohol & Drug Foundation.
Entry to Adelaide Uni using Year 11 Results
In response to COVID-19, Adelaide University is providing the option for current Year 12 students to apply for Adelaide University courses using their Year 11 SACE grades rather than their 2021 ATAR. Click on the link to learn more about the Year 11 Entry Pathway. Submissions must be lodged by August 24.
Co-curricular
For this week's match times and maps, pleaseCLICK HERE
First XI - Trial game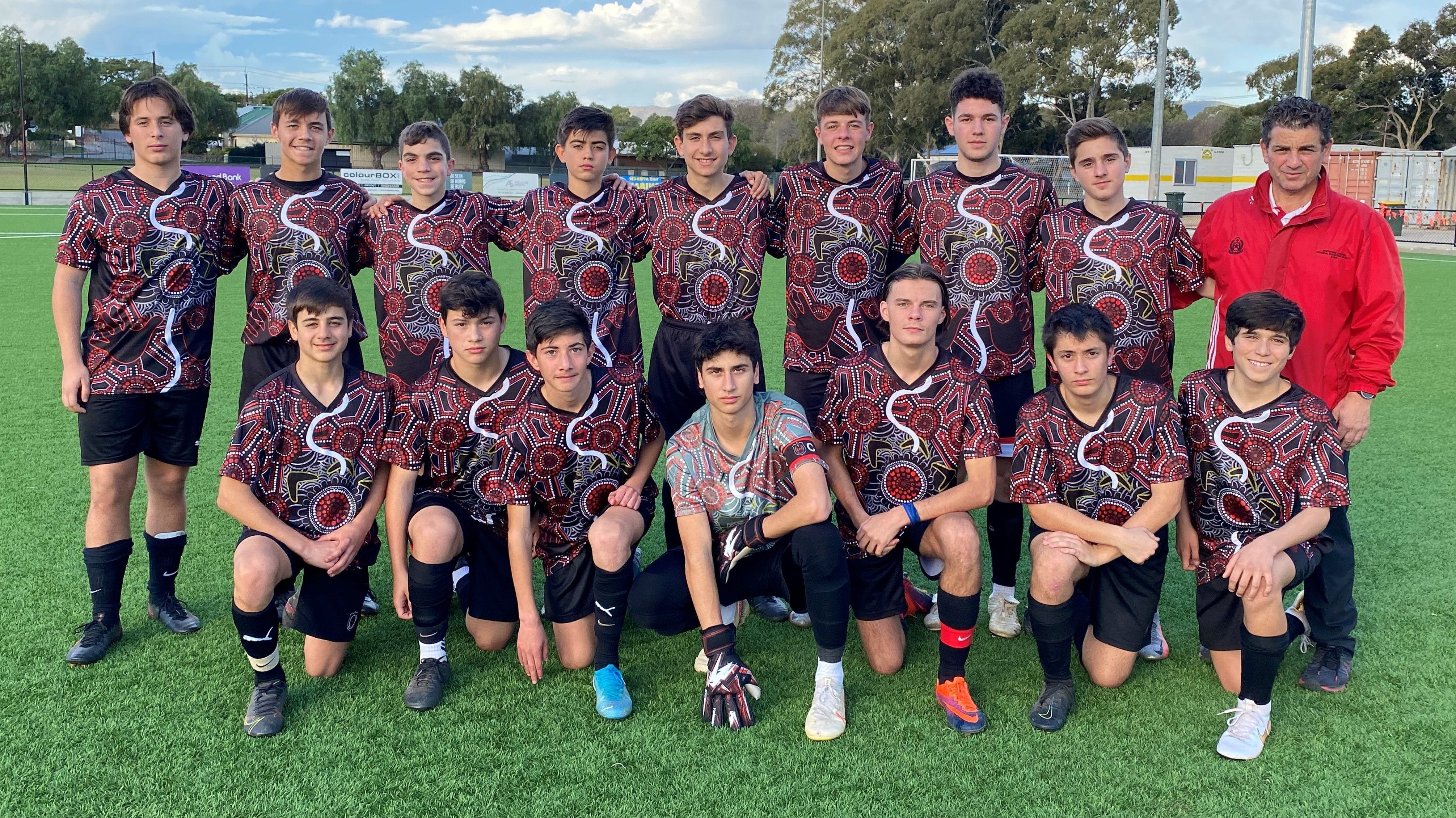 Rostrevor's emerging First XI players took centre stage against St Paul's this week proving the depth of talent at the College. The not-for-points game was an opportunity to send a large number of Year 9s and 10s out onto the field. The young but skillful team kept a taller, faster and stronger St Paul's team scoreless in the first half. The Opposition's physical superiority got the better of the young side in the end (1 - 3), but provided a glimpse of the future, which looks bright. Congratulations to Owen Bowering who scored his maiden First XI goal and had the opportunity to play alongside brother Gabe.
Thanks to Old Collegian Claude Beltrame ('78) for the following Gallery from the previous week's match against PAC featuring our players in their striking Indigenous guernseys.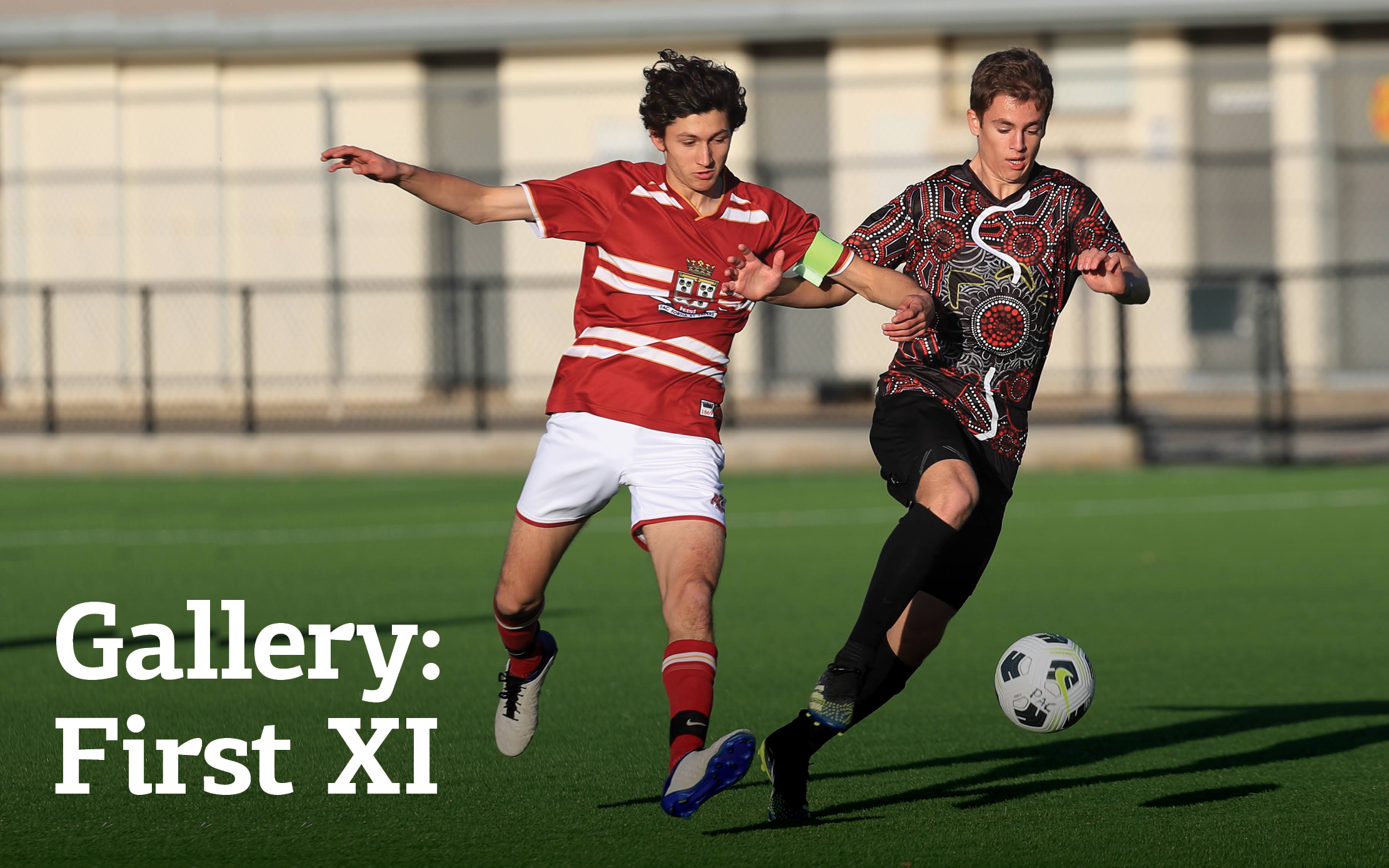 First XVIII and First V
Rostrevor's First football and basketball sides put in great performances on the weekend for the Indigenous Round with incredibly close contests. The First XVIII fell short by just three points to St Peter's and the Open As by five points to Westminster. Photos by Claude Beltrame ('78).