Principal News - Term 4, Week 1
Posted on 15 October 2021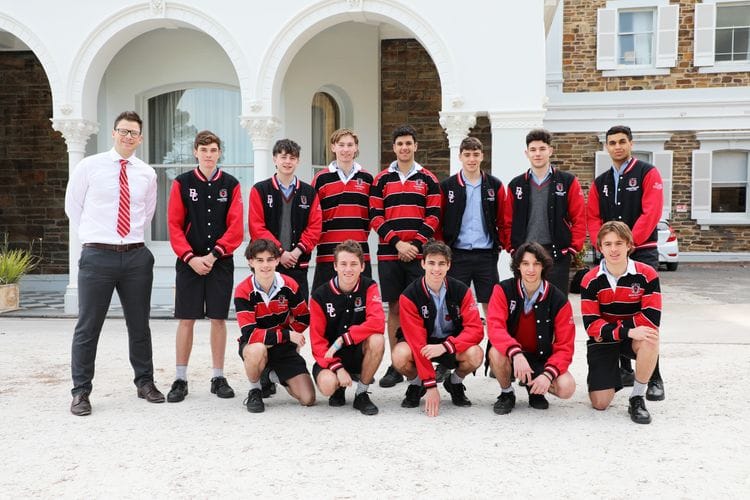 Frank Ranaldo
Principal
Welcome back
Welcome back to Term 4 and the race to the finish line for the 2021 academic year. While the finishing line may be in sight, students must recommit themselves to their learning goals.
While we all go through peaks and troughs when it comes to concentration, establishing good study habits and routines is vital in maintaining focus and coping with the demands of school life. Understanding the critical importance of developing good habits to enable personal best is a prerequisite to success.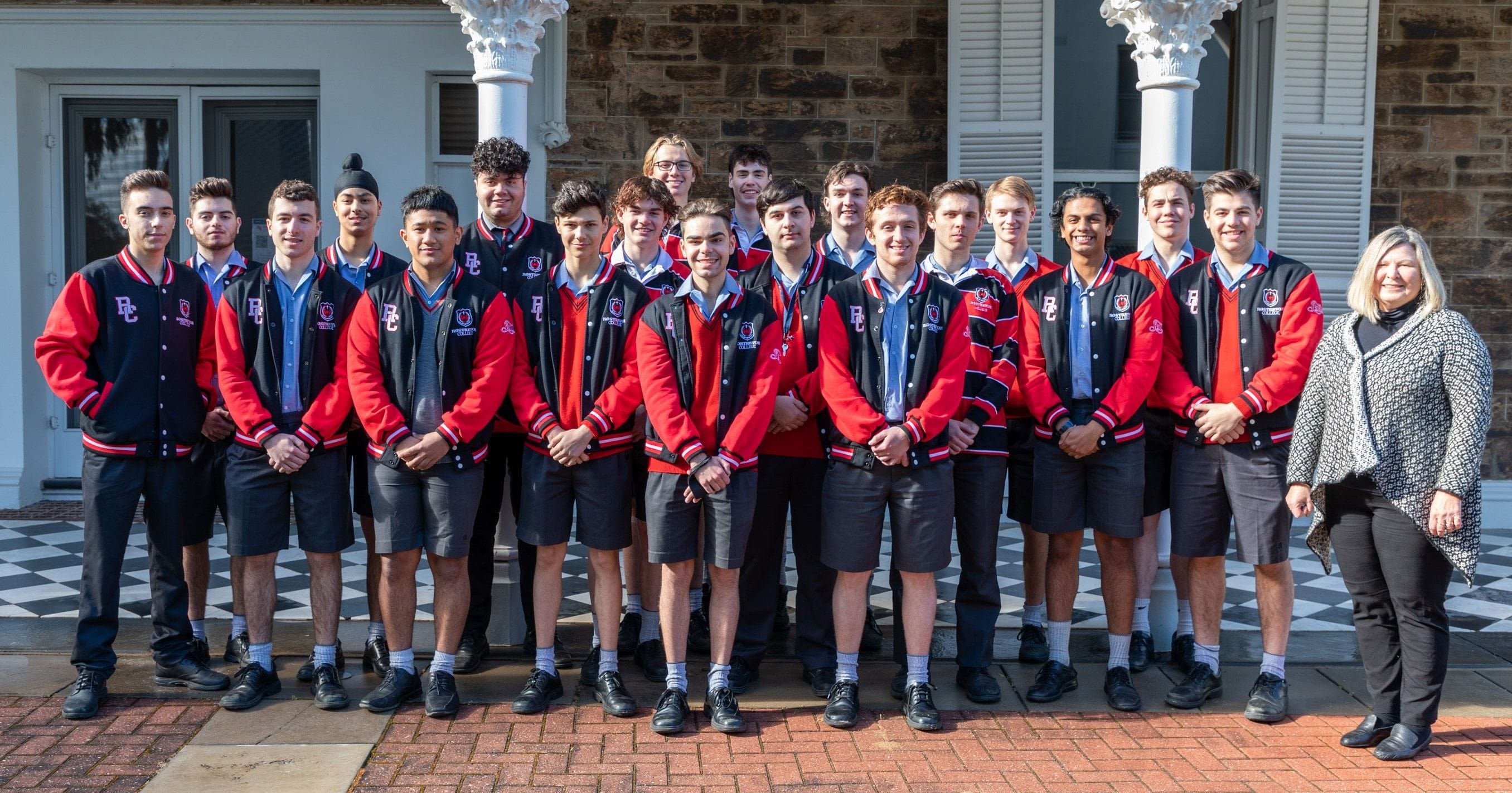 This week, O'Brien, Murphy and Egan Houses farewelled their Year 12s at their final Chapel gathering as Rostrevor students. The Year 12s shared personal reflections of their time at Rostrevor and provided some useful tips and advice to their "House mates" from the Middle and Senior Years. Students from Gurr, Webb and Barron House will have their final Chapel gatherings next week.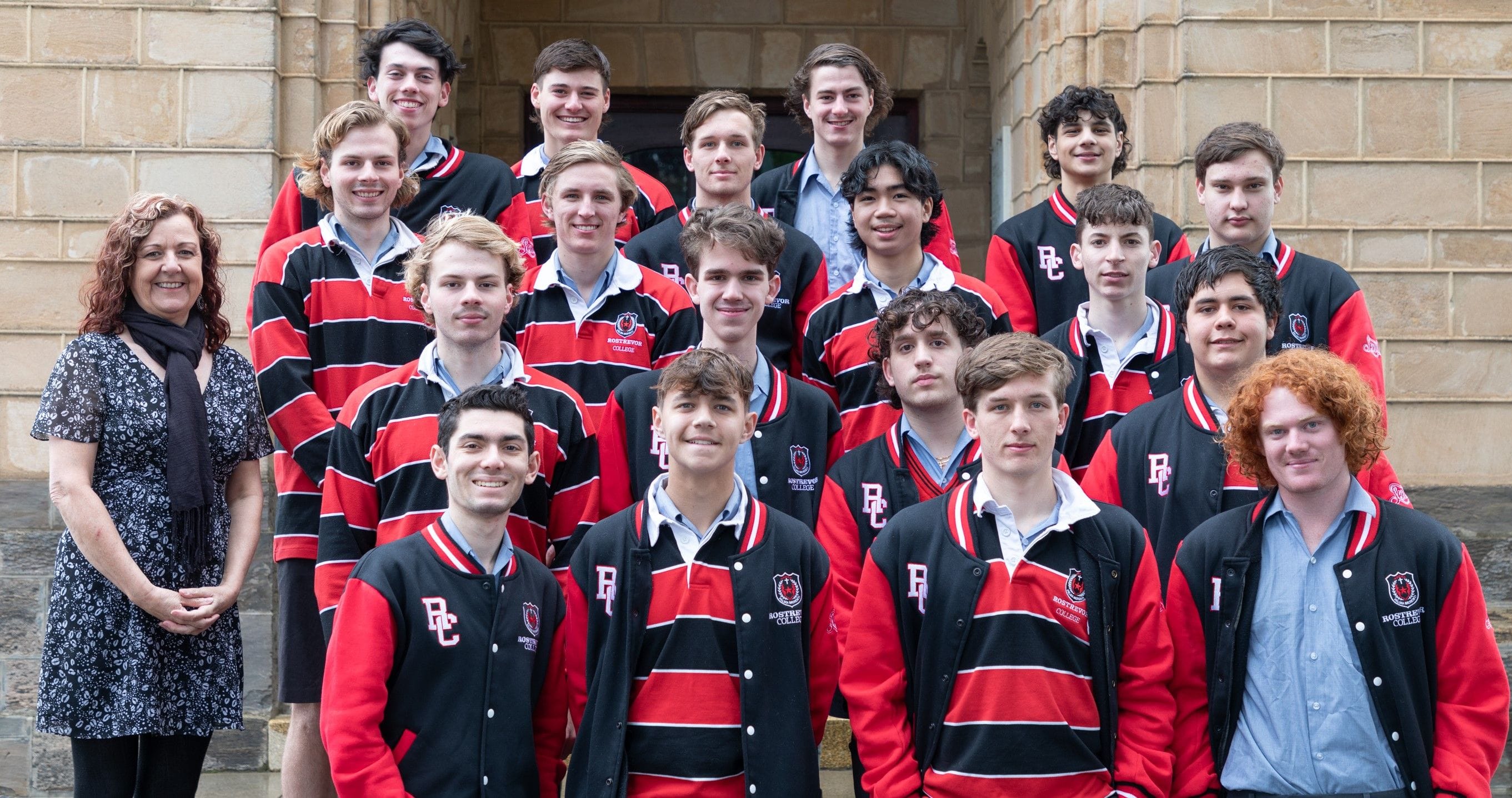 Joint Statement on Respectful Relationships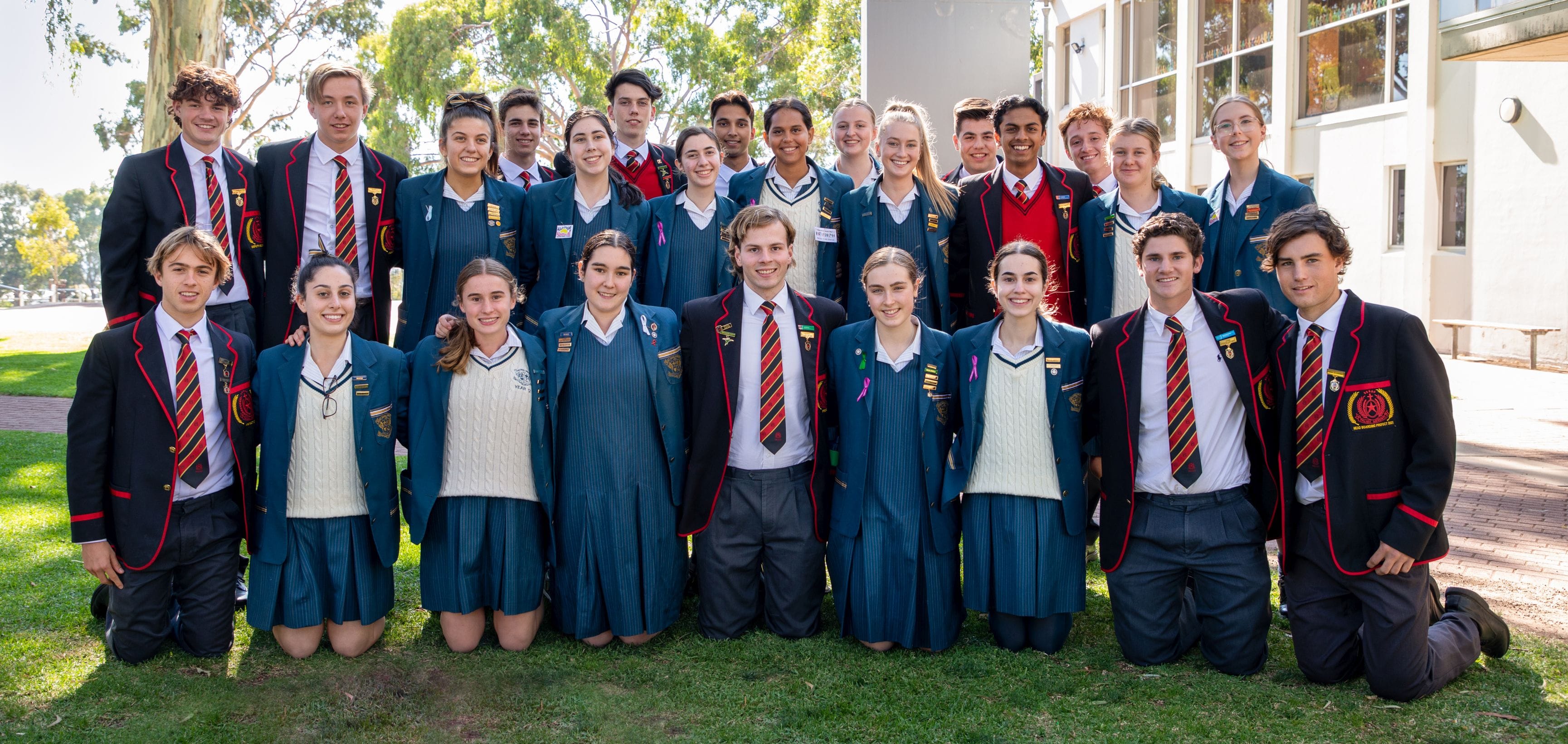 As an all-boys school, we recognise the importance of providing leadership and guidance to our young men in regard to Respectful Relationships.
Rostrevor has always enjoyed a close relationship with Loreto College and as the issue of consent and other respect issues became prominent in the media earlier this year, the student leaders of both schools took the decision to develop a joint statement that would not only underpin future efforts to educate and guide students, but open a broader conversation about respectful relationships.
In May, Rostrevor's Prefect body visited Loreto and, together, the student leaders developed this statement:
"In solidarity, Loreto College and Rostrevor College recognise the importance of respectful relationships. We are committed to be a part of the movement towards change where all individuals feel valued, safe and respected."
Please view the following video which captures the interest of our Rostrevor and Loreto student leaders and expresses clearly what the young men and women of the two Colleges aspire to achieve.

ROCA Business Lunch
This year's ROCA Business Lunch was held earlier this month at the National Wine Centre. The event was well attended by our ROCA faithful, as well as members of the wider community, all with the focus of reconnecting with peers and the College. The afternoon was headlined by special guests and Old Collegians James Boden ('05) who is the Head Sommelier at the National Wine Centre, and David Arnfield ('77). David was a stalwart of the Port Adelaide Football Club, overseeing the player conditioning program before moving into the leadership and development space, later taking this skill set into the corporate world as a facilitator at Leading Teams. It was a great afternoon that highlighted the strength of the ROCA community and the desire to stay connected to the College well after graduating. To connect with ROCA and be part of future events like this, click here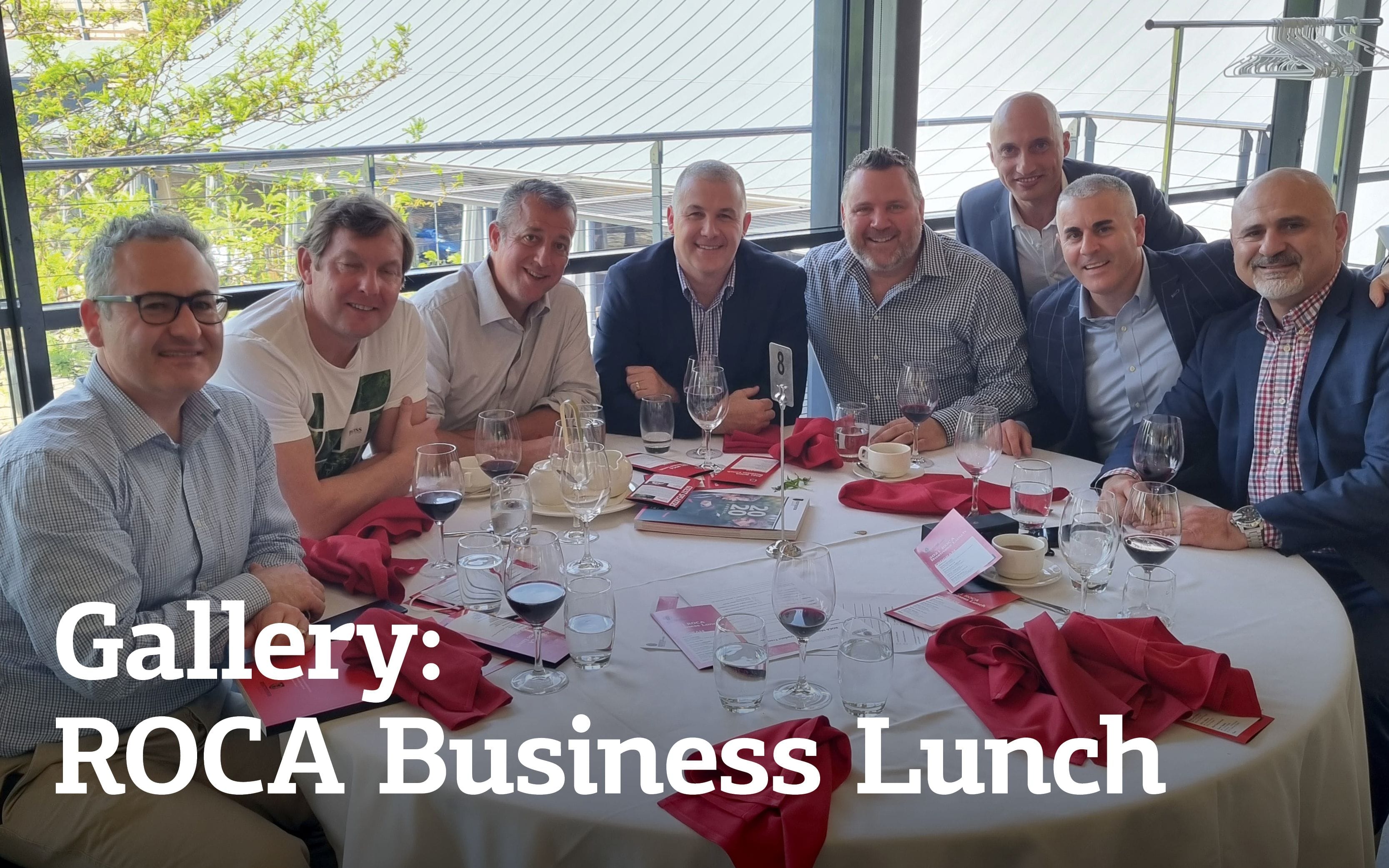 Face masks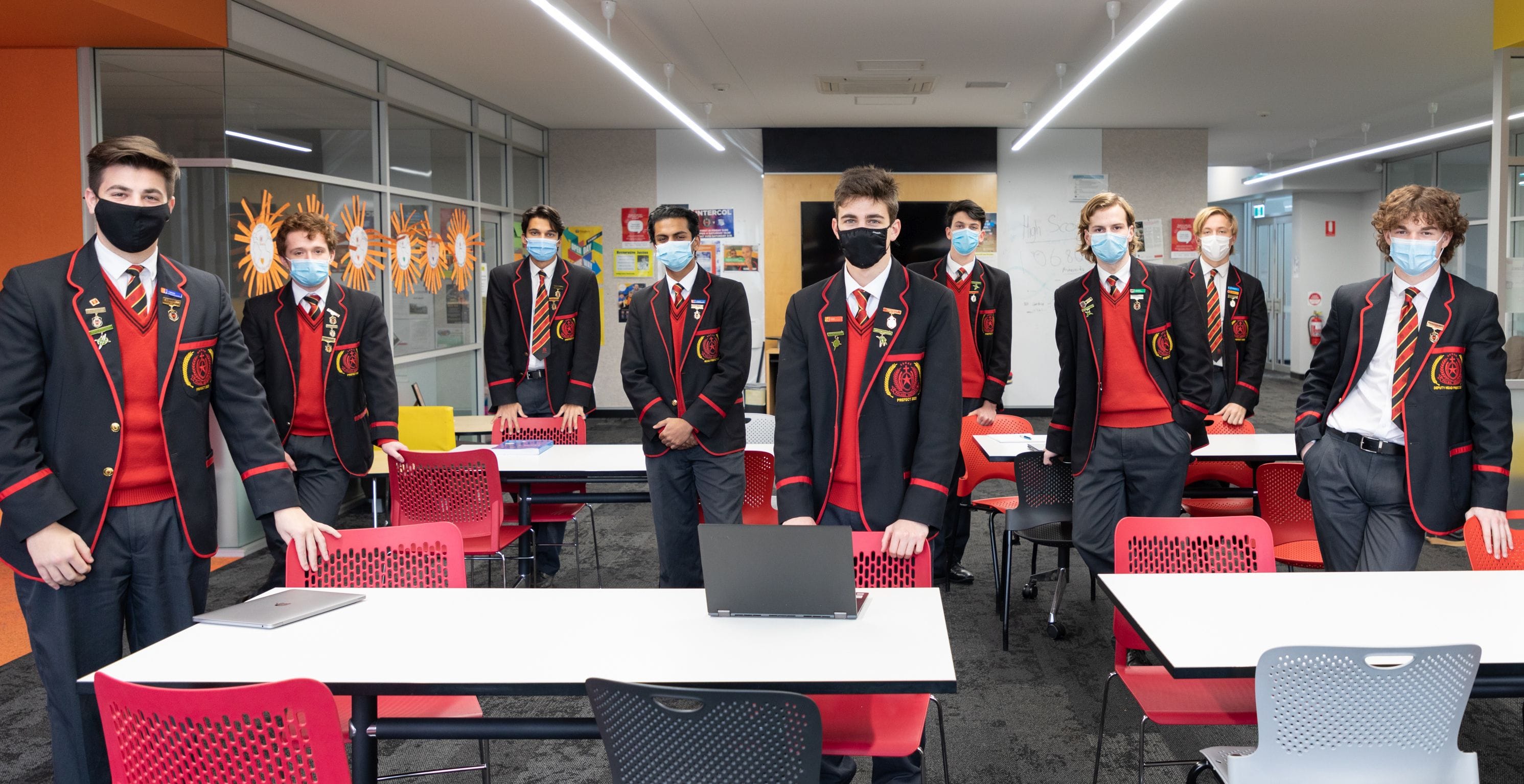 We have been reminding our Years 7 -12 students that face masks are an additional physical barrier to help stop the spread of COVID-19 and must continue to be worn in the classroom. A number of students are coming to school without a face mask, and while we have disposable masks available, it is preferred that students provide their own re-usable face mask.
End of year events
Most of our end of year events will go ahead providing government health advice regarding physical distancing, room density and hygiene is strictly followed. Please note that planned events may be subject to sudden change or cancellation in accordance with the latest public health advice. Current arrangements are:
| | |
| --- | --- |
| Presentation Night | Restricted to 1000 people, face masks, live-streamed |
| New Parent Information Evenings | Room density restrictions, face masks |
| Year 12 Graduation Dinner | Convention Centre COVID-19 safe plan, face masks |
| Year 12 Valedictory Ceremony | Room density restrictions for Purton, face masks |
| Term 4 Red & Black Disco | Cancelled |
| Year 6 Rite of Passage | Room density restrictions for Callan, face masks |
| Twilight Fair | Cancelled |
Presentation Night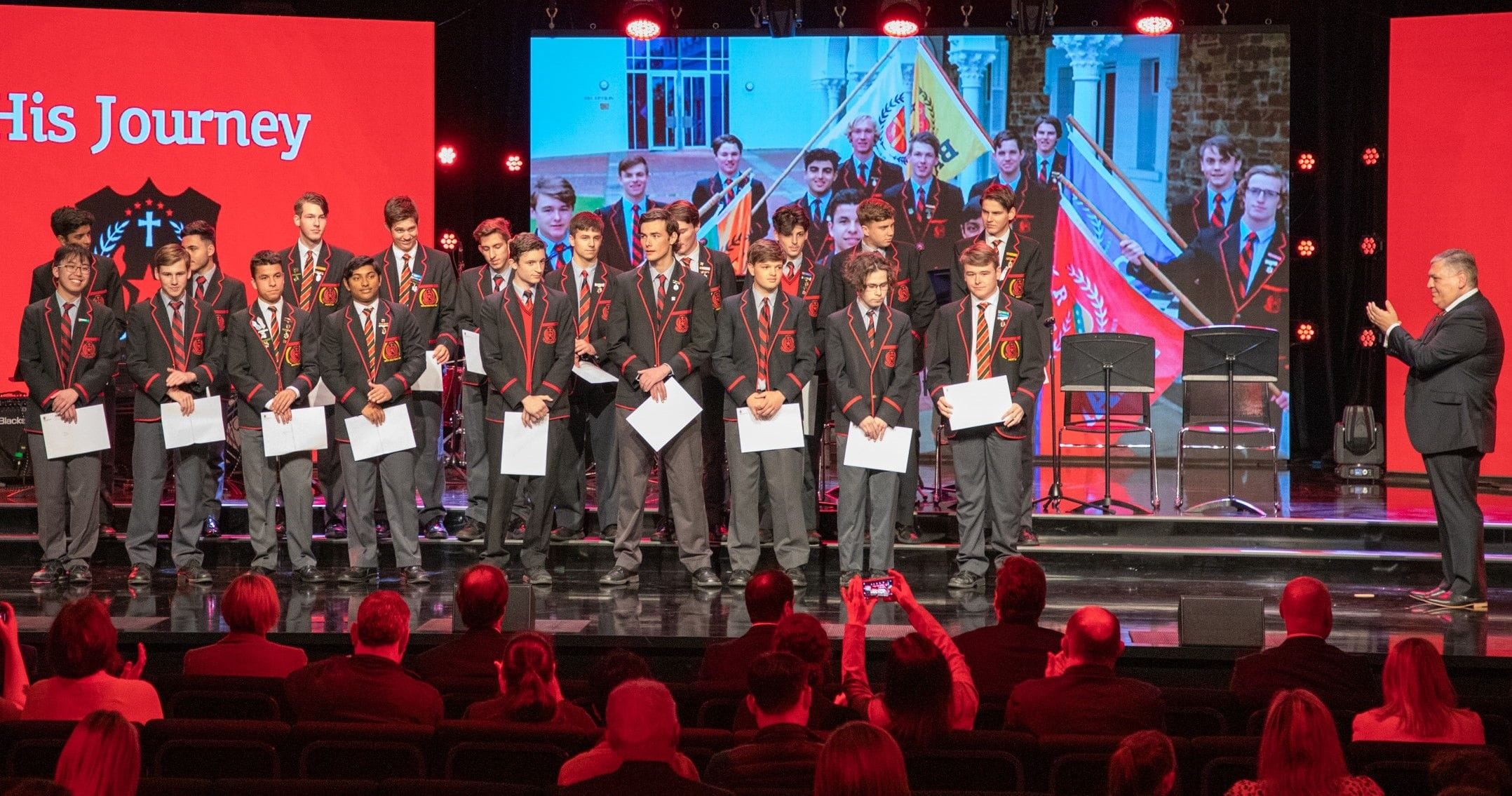 Our Presentation Night will be held on Monday 25October commencing at 7pm. This annual event is one of our community highlights where we recognise the achievements of those who have excelled. We look forward to a memorable evening in celebration of each and every student's personal achievements throughout the year, showcasing our musicians and formally farewelling our Year 12 cohort.
Term Dates 2022
Term dates for 2022 are available by clicking here. The Parent Calendar will be published prior to the commencement of 2023 and will be available on the College website.
Specialist assistance for our Italian students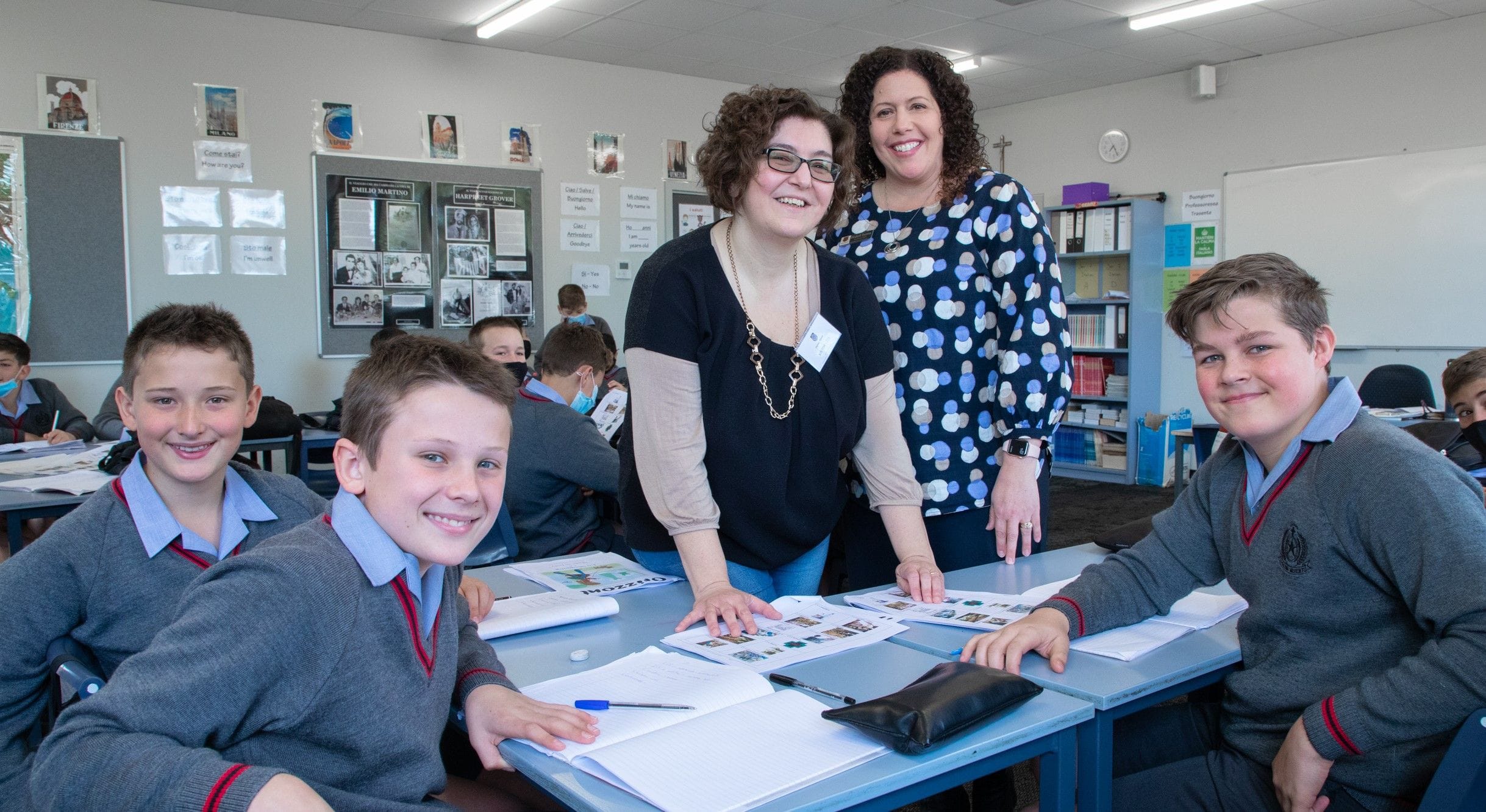 Rostrevor College is one of just two schools in SA to gain the services of an Italian Language Assistant (Manuela Burtini) following a successful grant application by Italian teacher Elizabeth Trasente. Ms Burtini is supporting Mrs Trasente, Belinda DeConno and Rosemary Cavaleri in the classroom, with noticeable benefits for our Reception to Year 11 students. Rostrevor's involvement in the SA Association of Teachers of Italian (SAATI) program is described in the national Il Globo newspaper: "The program is extremely useful and so SAATI decided to fund it in two schools: Rostrevor College and Paravista Primary School." To see the full Il Globo article click here
Geography Competition Winners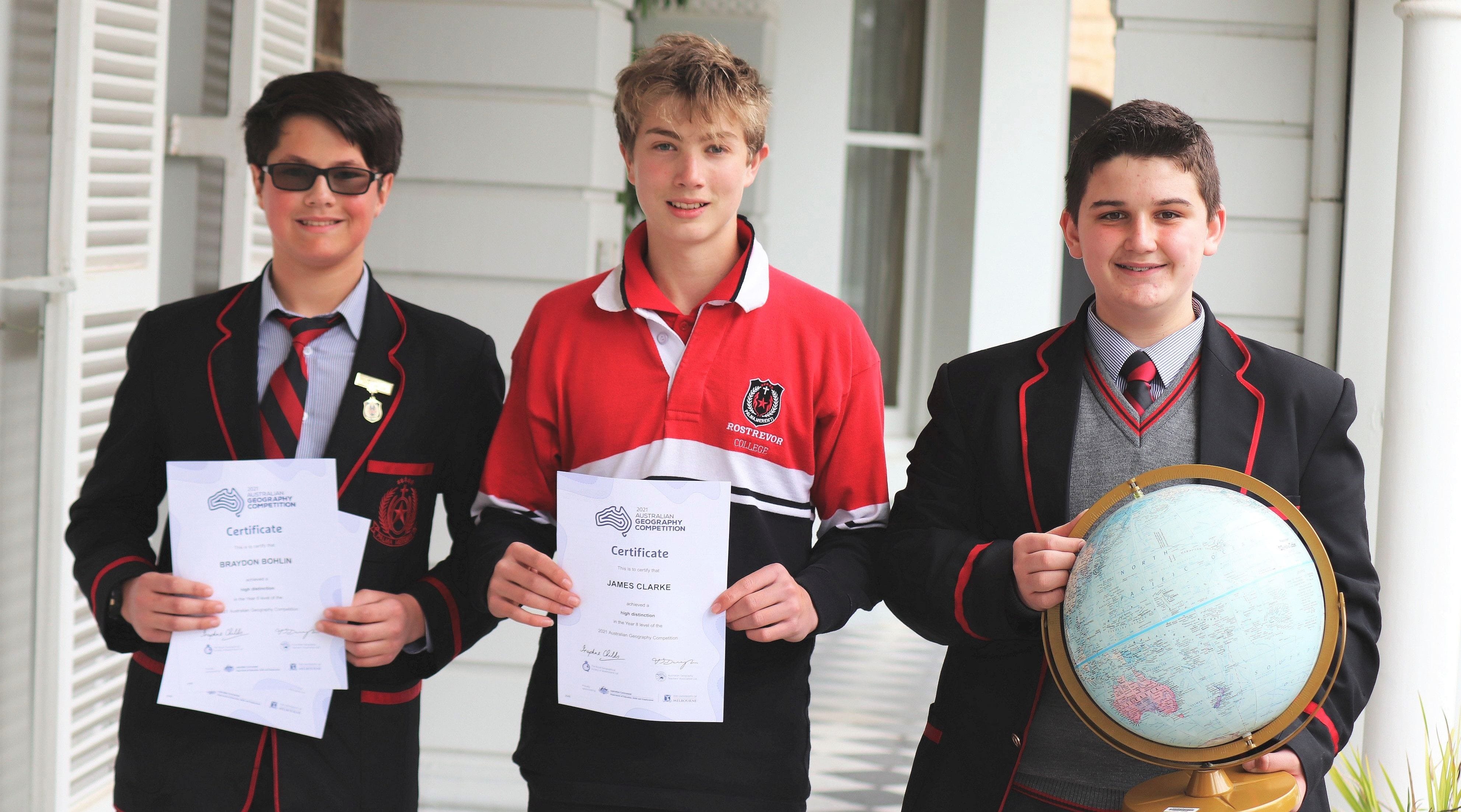 Congratulations to Braydon Bohlin, James Clarke, Adam Pergoleto (and Bo Morton) who excelled in the 2021 Australian Geography Competition. More than 73,000 students from 727 schools participated in the competition. The four Rostrevor students scored high distinctions, placing them in the top 6% of the nation for their age groups.
Welcome to Year 1 Teacher Jessica Russo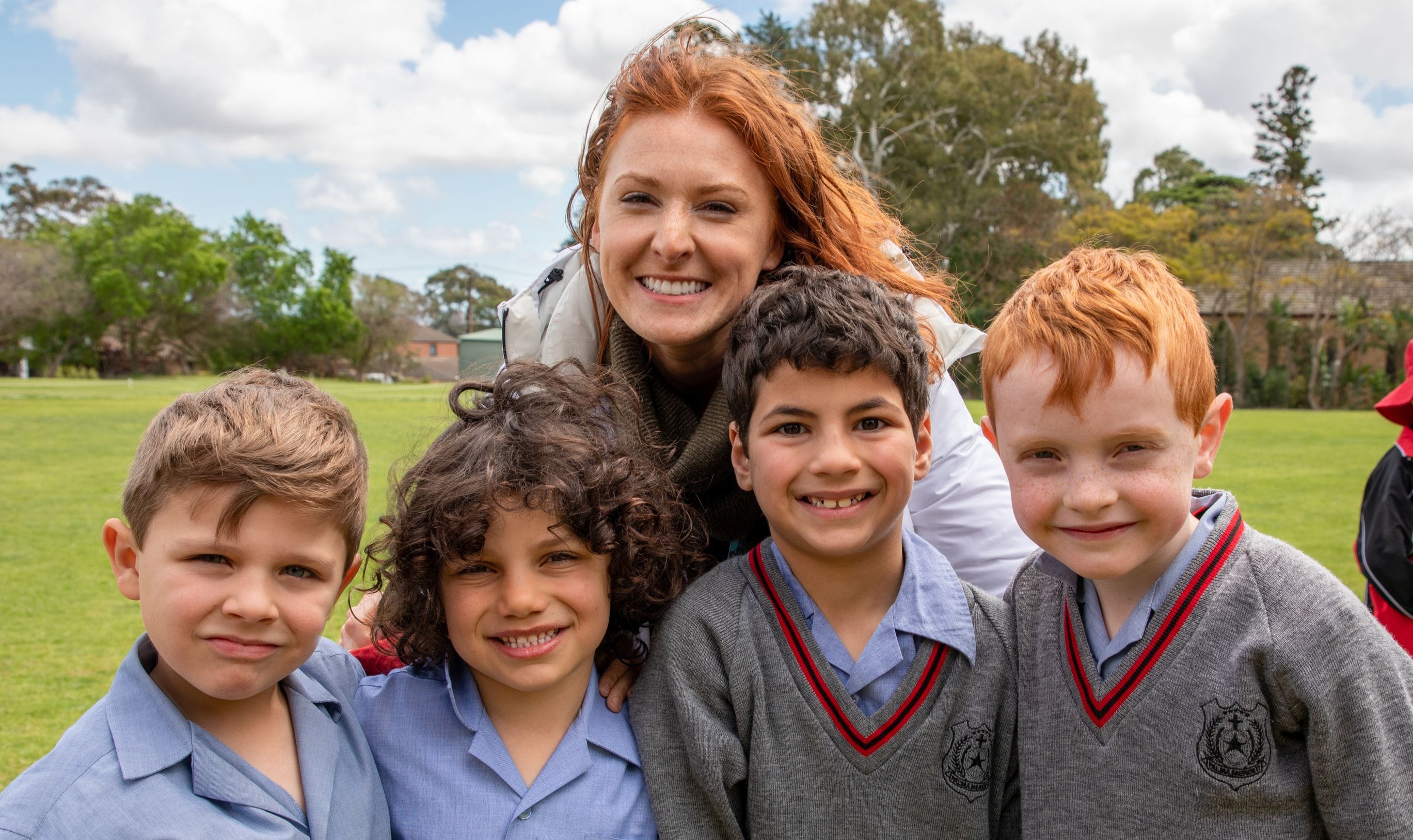 Rostrevor extends a warm welcome to Year 1 teacher Jessica Russo. Our Year 1s have had a wonderful start to Term 4, spending time with their Year 6 Buddy Class and seeing how much they may grow in the next 5 years. To see this week's news from the Junior Years, click on the link below: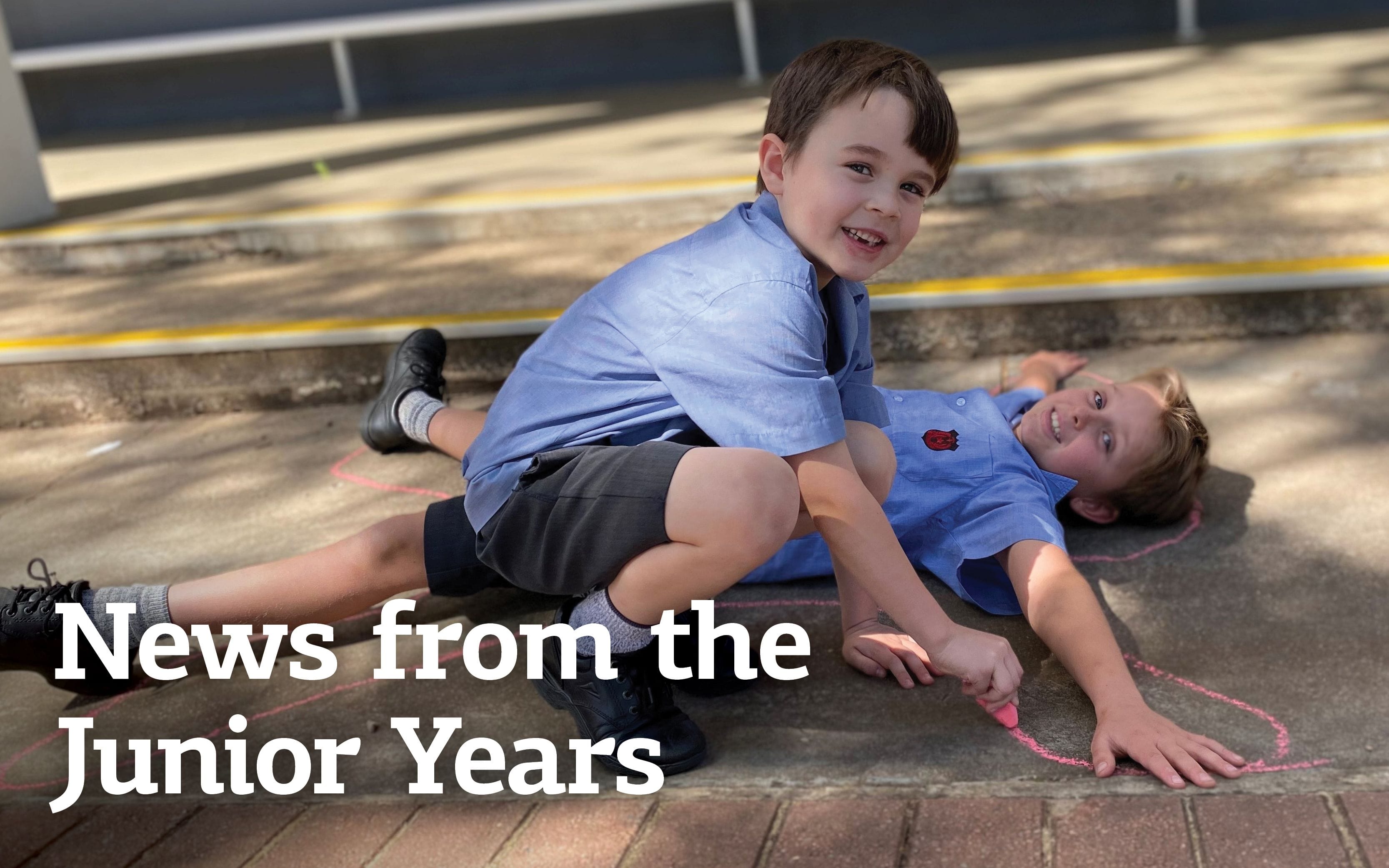 Co-curricular - Term 4, Week 1
Co-curricular has rocketed off to a great start this Term with 26 Rostrevor students competing in the School Sport SA Mountain Bike Team championships. The U13 team including Liam Underwood, Ryan Underwood and Zane Kidd was crowned State Champions with other results and photos available next week.
Climate Change Video
Rostrevor's environmental warriors feature strongly in this 28 Days for Climate Video produced by ERA (Edmund Rice Advocacy) for Change.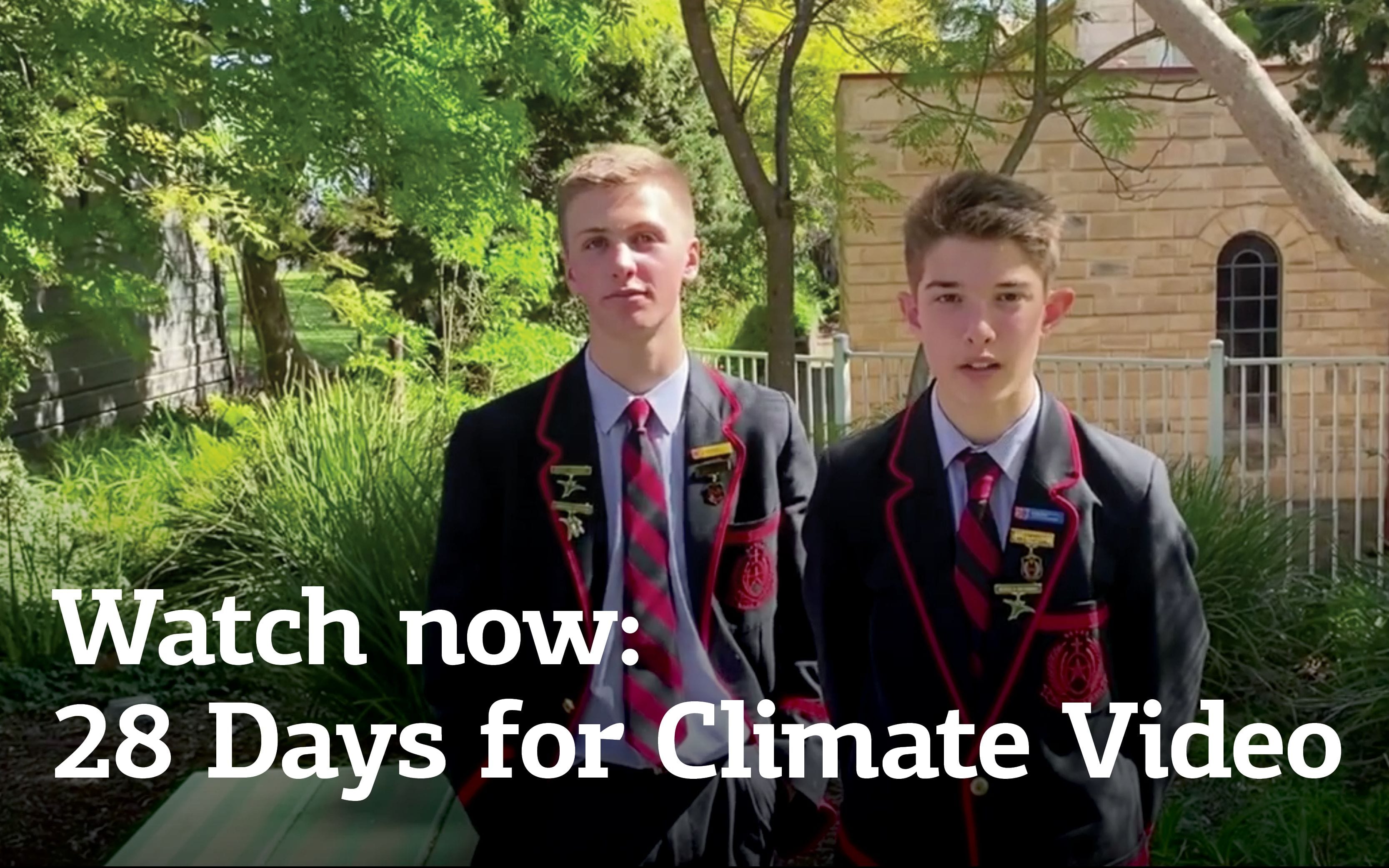 COVID-19 Vaccinations
Please view a message to parents and caregivers from Professor Nicola Spurrier, Chief Public Health Officer, here