Principal News - Term 2, Week 5
Posted on 28 May 2021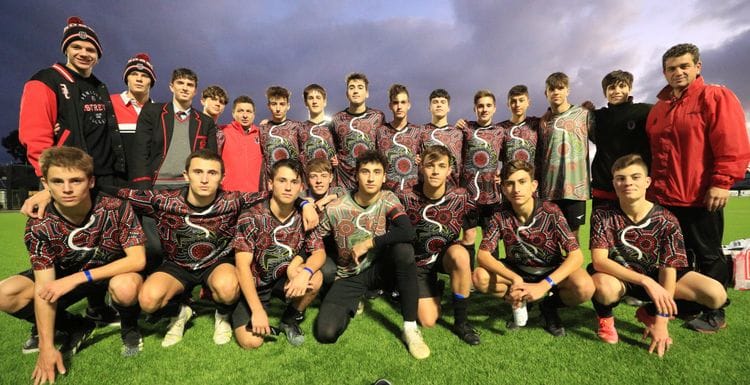 Frank Ranaldo
Principal
Your Son's Progress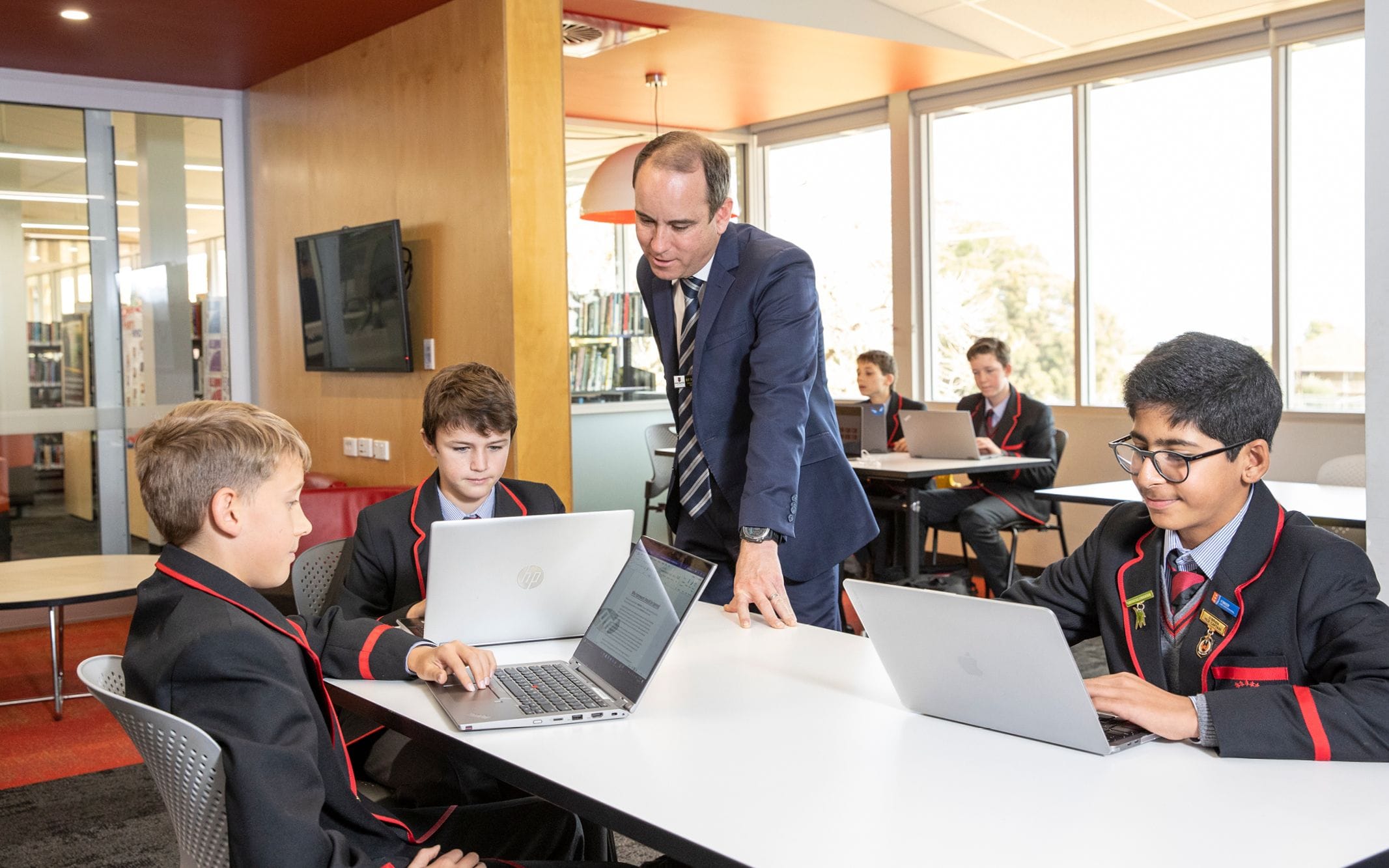 It is difficult to believe that we are over half-way through Term 2. The weeks seem to be flying as we approach the upcoming school holidays. While you will be able to access your son's Semester 1 report from SEQTA Engage during the term break, I encourage you to check how he is performing at a task level, and contact subject teachers if you have any concerns. You should know enough about your son's progress for there to be nothing in a term or semester report that comes as a total surprise.
Giving Day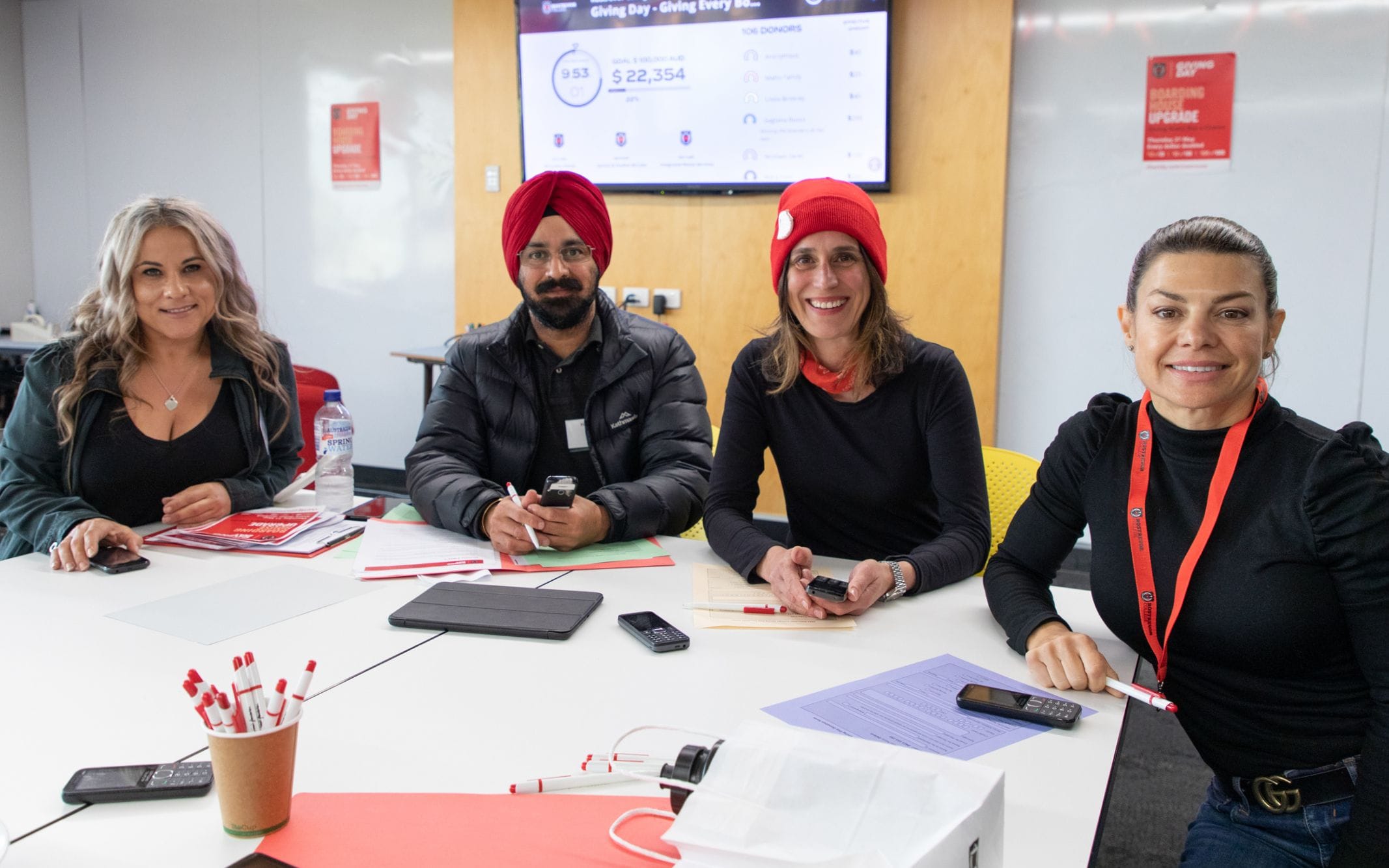 Thank you so much to all those who donated as part of our very first Giving Day. It was a huge success with $110,000 raised for the Boarding House upgrade. It was so heartwarming and impressive to see the wide range of individuals, businesses and families who contributed. Donations flooded in from far and wide, including interstate, so thank you to all supporters of the Red and Black who rallied around this great initiative.
I would particularly like to thank our Matching Donors who made the event possible: Fred Clappis, Gerard and Pauline McCabe, the Zappia Family, the McCarthy Family, Jeffrey Browne, Integrated Waste Services and the Rostrevor College Foundation. I would also like to thank our fabulous parent volunteers: Fran Martire, Tania Piotto, Belinda Wucsko, Katie McCusker, Danielle Ursini, Harmeet Singh, Maria Daniells, Megan Lehmann, Narelle Fischer, Danielle Scheid, Barbara Sos, Jonathan Chee, Cassandra Papalia, Natalie Kirkman, Mark Elton, Darren Lynch, Rosanne Vitagliano, Heidi Gadsby and Shipra Sareen.
Blue Week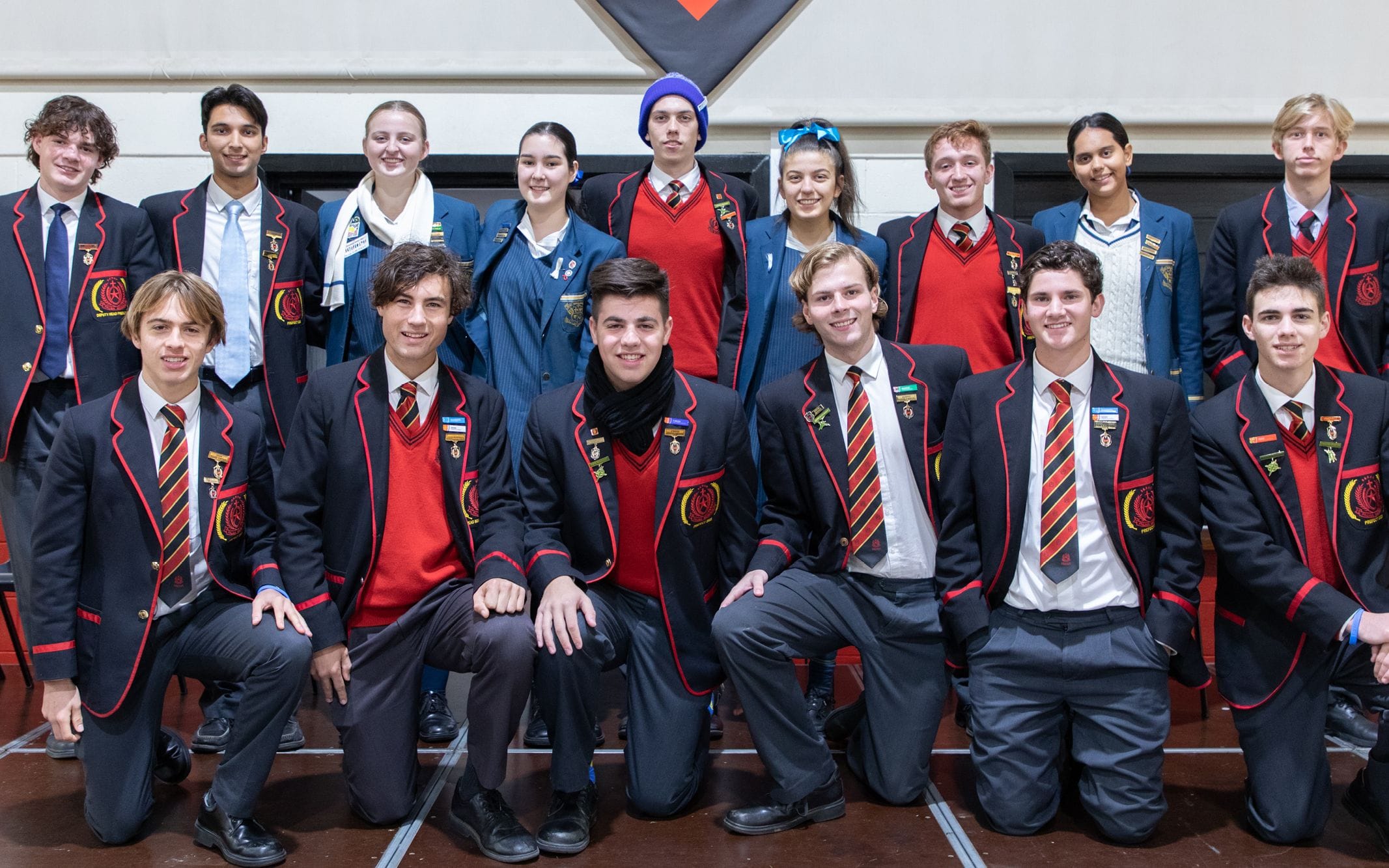 This week, our College Prefects hosted 'Blue Week' to help raise awareness of men's health, including depression and anxiety, with the aim to reduce the stigma associated with mental health and provide information to students who may be suffering or know someone who is suffering from a mental health condition.
Congratulations to our Prefects on their impressive speeches at today's Assembly for our Middle and Senior Years. Across the College, our Blue Week doughnuts were a real treat and a successful fundraiser! (see our photo gallery at the bottom of this page)
We are especially fortunate to have three wonderful supports for our boys at the College, psychologist Karolina Pasierbek and counsellors Adrian Terminello and Leah Schulz. They may be contacted at talk@rostrevor.sa.edu.au
National Reconciliation Week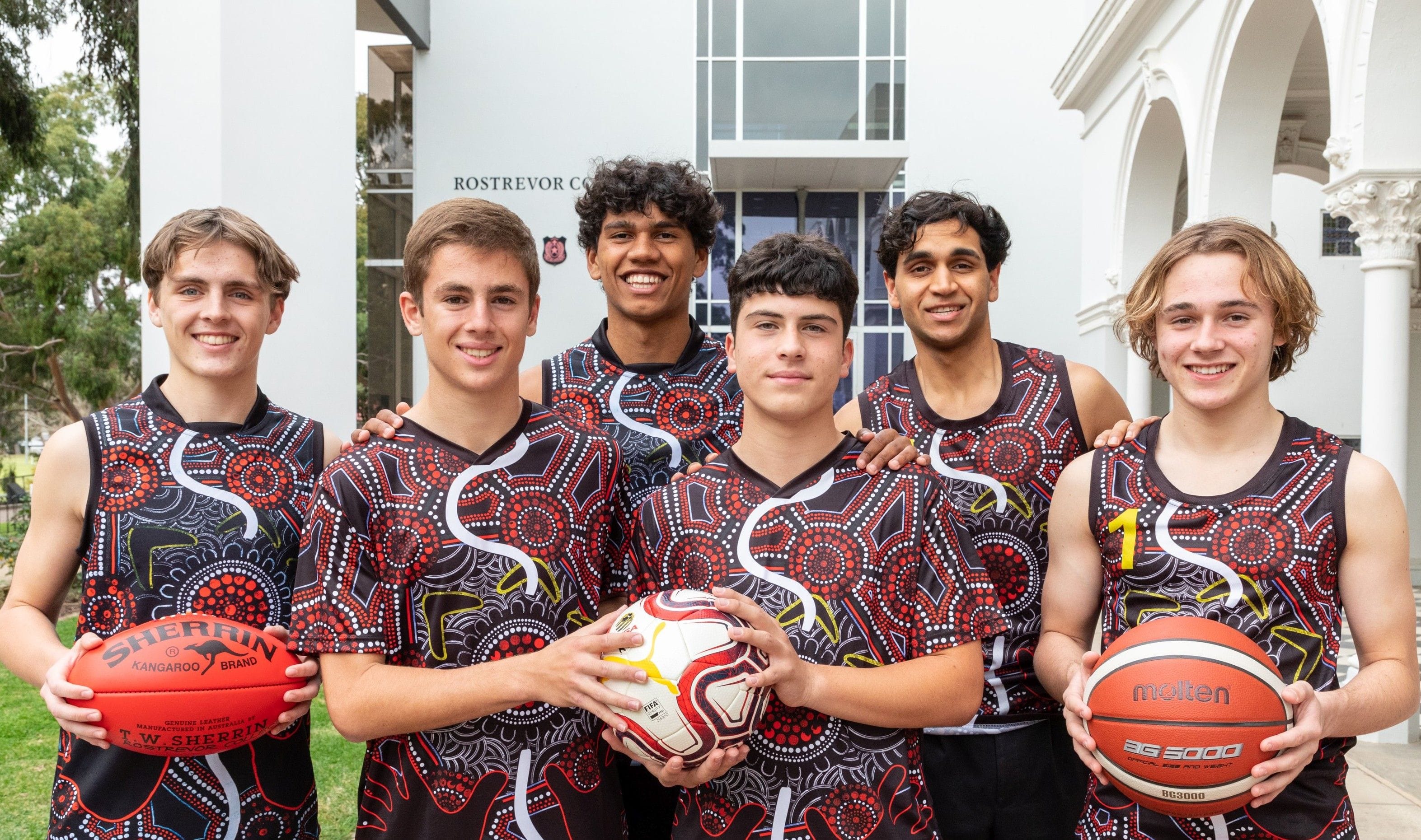 Thursday 27 May marked the beginning of Reconciliation Week in Australia, the anniversary of the 1967 referendum and ends on Mabo Day, Thursday 3 June. We acknowledged the significance of the week in the classroom and on the sporting field, with our Indigenous Round, which this year for the first time includes Soccer, Football and Basketball. Our Indigenous Round design was created by old scholar Marcus McGregor-Cassady (2011).
First XI
Rostrevor's First XI not only played incredibly well on Wednesday night, defeating PAC 3 goals to 1, but looked fantastic in their Indigenous guernseys. The team also marked Blue Week with the wearing of blue armbands in support of mental health. View the full photo gallery by Old Scholar Claude Beltrame ('78) at the bottom of this page.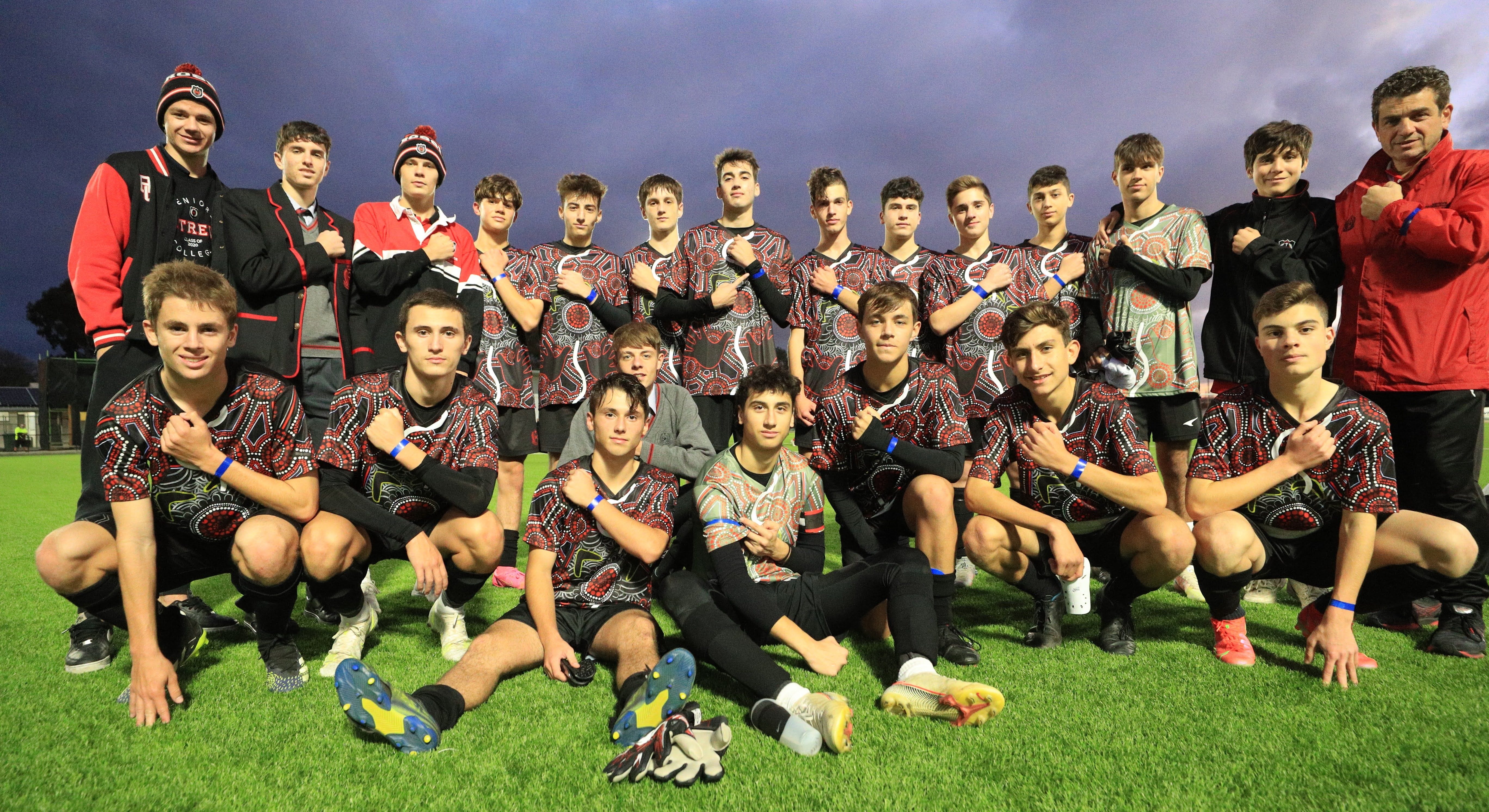 The First XI Soccer Team got back to its winning ways against PAC with an impressive performance by the youthful line-up. Nicholas Malatesta made it four goals in four consecutive matches and was joined by Vincenzo Scalzi and David Preka on the scoreboard.
Co-curricular
Please CLICK HERE for this week's match times and maps and Week 4 results
First XVIII

Another strong showing by the First XVIII delivered Rostrevor its third straight win on Saturday, led by Year 11 Brandon Jackson-Martin with 7 goals and several assists. The final score was Rostrevor 23-12-150 def Pembroke 2-8-20. Other goal kickers included:
Jack Hodges: 4
Jayden Gale | Will Anning |Harvey Pedler | Jesse Trevor: 2 each
Tyson Walls | Noah Hyde | Thomas Bradford | Beau Baldwin: 1 each
Best players: Brandon Jackson-Martin | Max Michalanney | Tyson Walls | Jack Hodges | Noah Hyde | Jesse Trevor | Darcy McKenny
To view a full gallery of last weekend's match featuring photographs from Claude Beltrame CLICK HERE
Athletics Report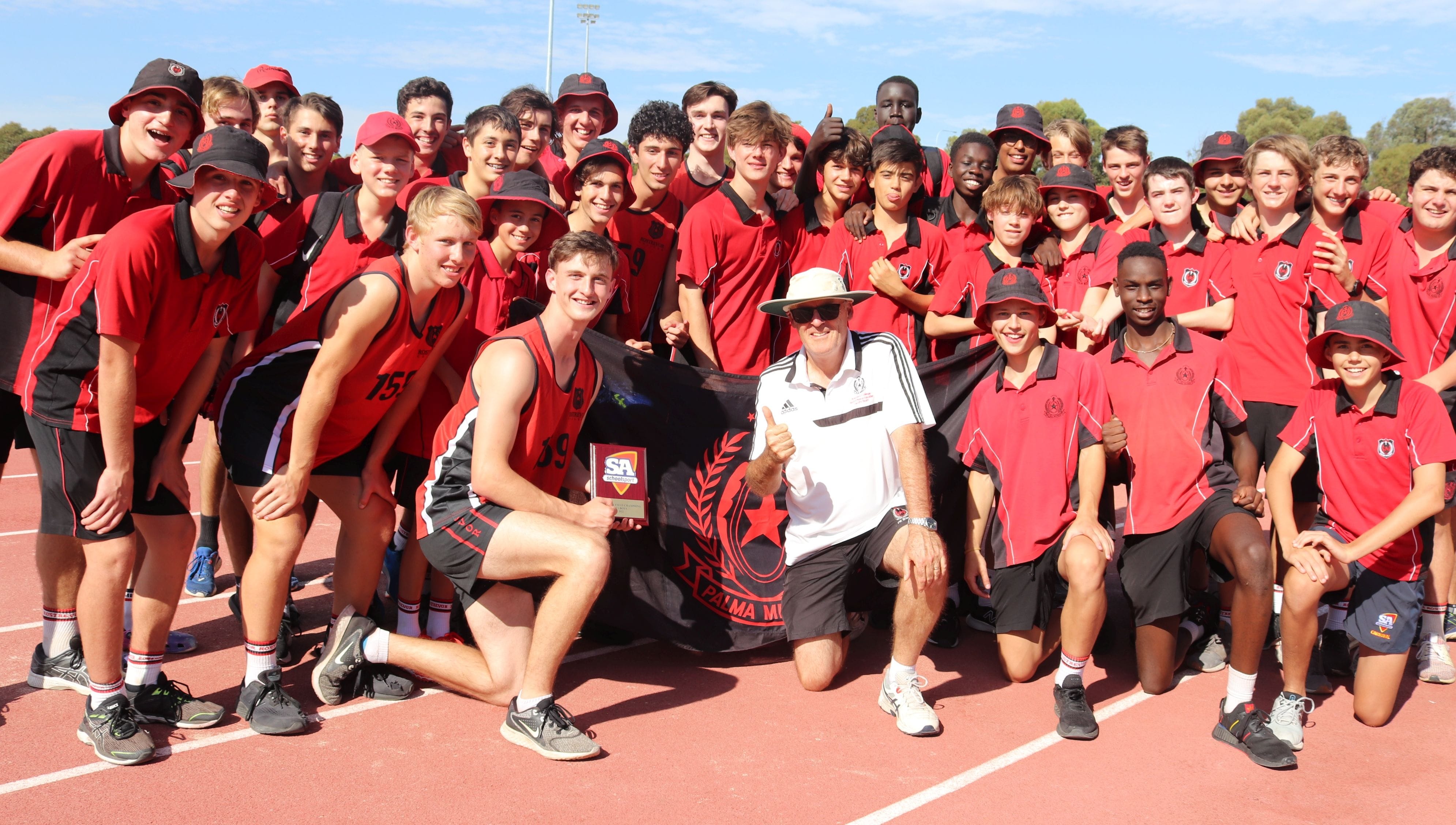 Athletics Captain Thomas Snowball provides an account of Rostrevor's recent success at the SA School Sports Athletics Championships HERE
JY Cross Country
It was wonderful to watch our Year 6 students supporting Rostrevor's youngest runners in Friday's Junior Year Cross Country event. It was a colourful and passionate crowd with many chants and great team and individual performances. 1st place went to Egan House, followed by Barron (2nd) and O'Brien (3rd). Our age champions were:
Age Champion results:
Year 3
Gold - Anthony Cerracchio & Jed Steinberner
Silver - Roman Papalia
Bronze - Sebastien Conhye
Year 4
Gold - Sidney McDonald
Silver - Matteo Condina
Bronze - Christian Piombo
Year 5
Gold - Ryder Dalton
Silver - Jack Story
Bronze - Ryan Underwood
Year 6
Gold - Nicholas Corones
Silver - Oscar Crafter
Bronze - Thomas Hancock

To see the Colourful JY Cross Country photo gallery, click HERE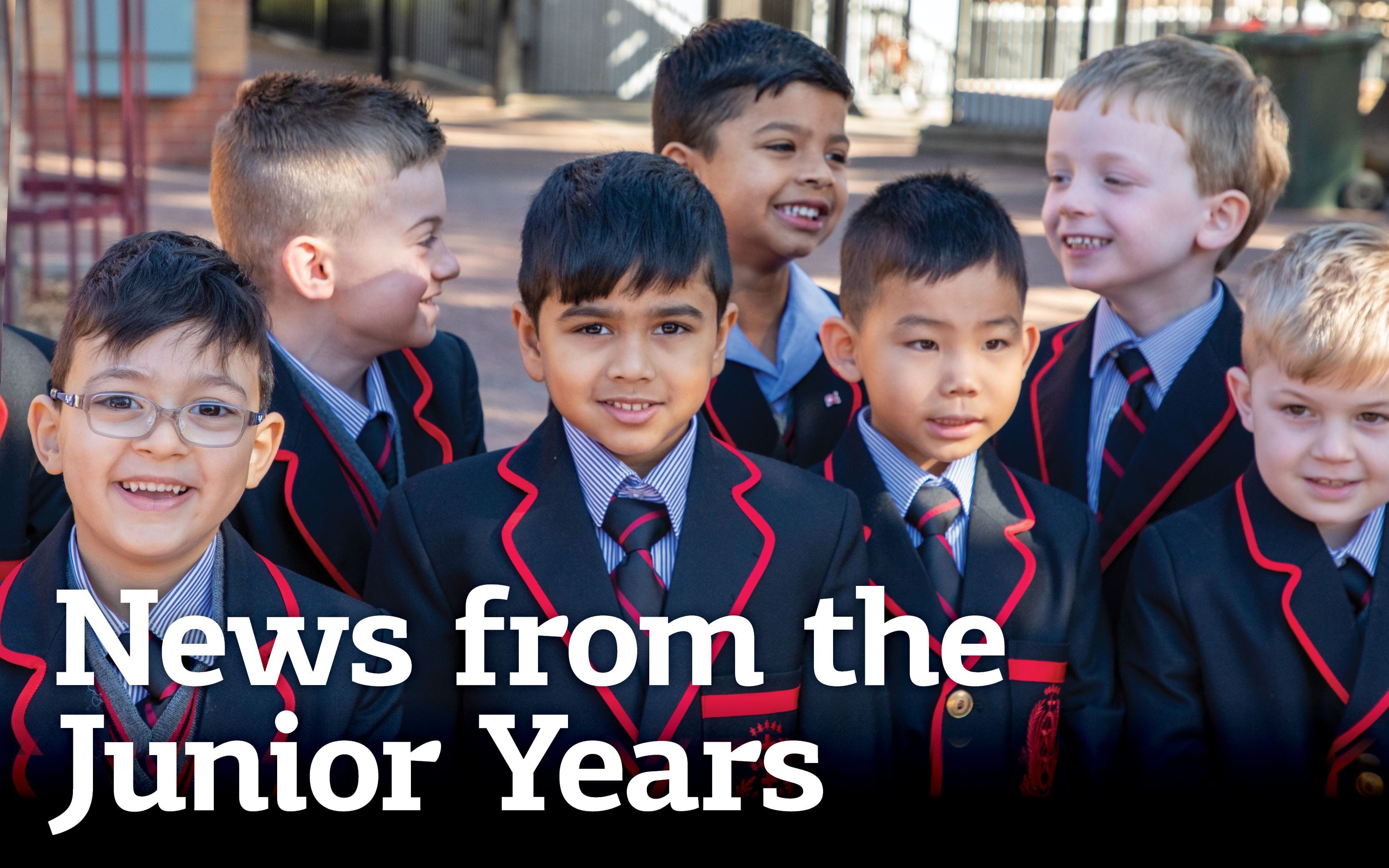 Things to Remember
There will be no Red and Black Disco this term, but Rostrevor his hopeful of bringing back this popular event later in the year
Please register now via the Qkr! app for next week's JY Maths Seminar (June 2)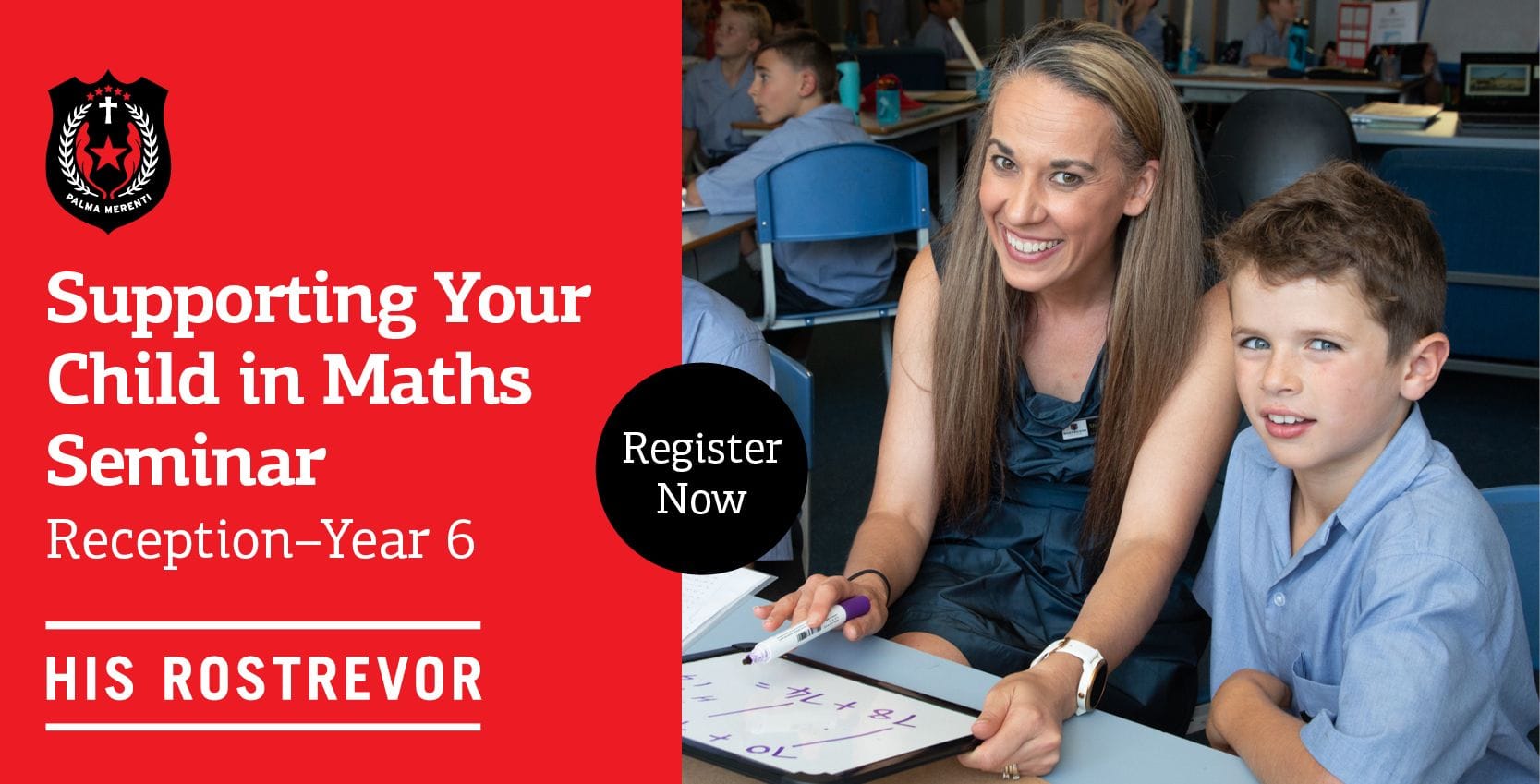 Support for students facing tough career decisions
Dr Lyn O'Grady, a psychologist specialising in the mental health and wellbeing of children, young people and their parents, will explore the potential impacts of the COVID-19 pandemic on student emotional and psychological wellbeing which may create obstacles for students facing complex career decisions and transitions.View this link to register for a useful WEBINAR to be held on June 4