Principal's News - Week 10
Posted on 1 April 2021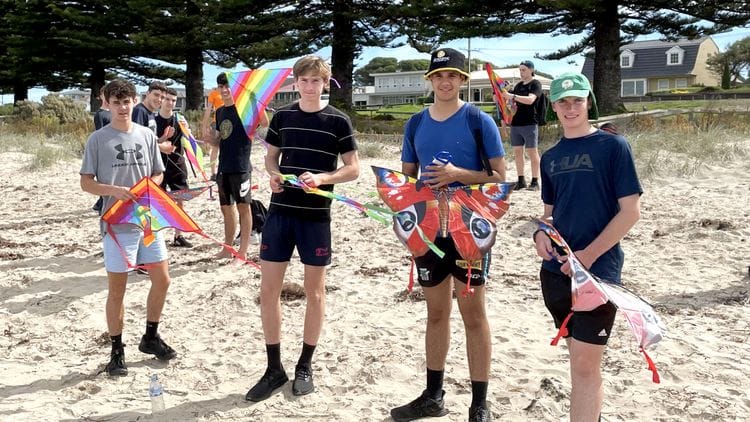 Frank Ranaldo
Principal
Easter Message
Easter is a great reminder that Christ died and rose for each one of us. His death and resurrection can transform our lives as we endeavour to live lives that know the freedom of goodness; lives that have love for our neighbour, lives that respect all creation, lives that restore hope and mercy.
During Holy Week we are reminded of Christ's suffering and death. Hopefully, this remembrance helps us to focus on being the best people we can be in our daily lives. Christ's suffering was to help us to be closer to God. He modelled a life for us to emulate, particularly in the acceptance and help He gave to the outcasts and underprivileged of His time. Easter Sunday commemorates Christ's resurrection from death which is at the heart of our beliefs as Catholics. Christ was born and died for us, giving the gift of our hope and belief in everlasting life.
I hope that all families have a wonderful Easter break and really value the opportunity to appreciate each other and show the love which can sometimes remain hidden in our hearts in the busyness of daily life. The final newsletter for the term will be prepared by our Prefects, so I would like to take this opportunity, on behalf of all the staff at Rostrevor, to wish everyone a safe and happy College holiday break.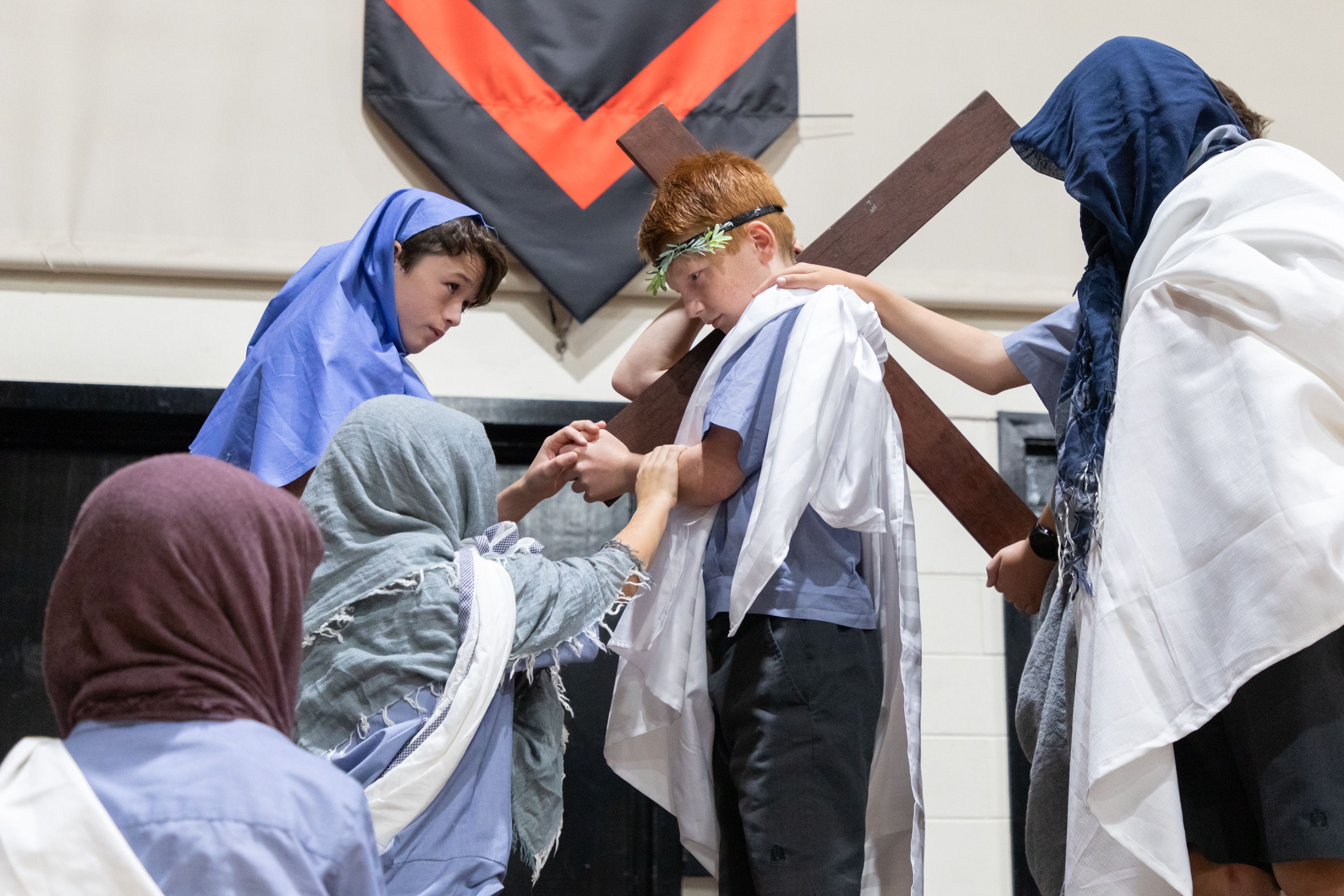 To mark Holy Week - seven days of religious significance in the Christian faith - all Rostrevor students attended Monday's Easter Liturgy, which featured an impressive re-enactment of the Stations of the Cross by our Year 6 students. The interpretation was accompanied by personal student reflections, which drew a connection between this Holy time and the experiences of young people today. See more images in the Highlights Gallery at the bottom of this page.
Retreats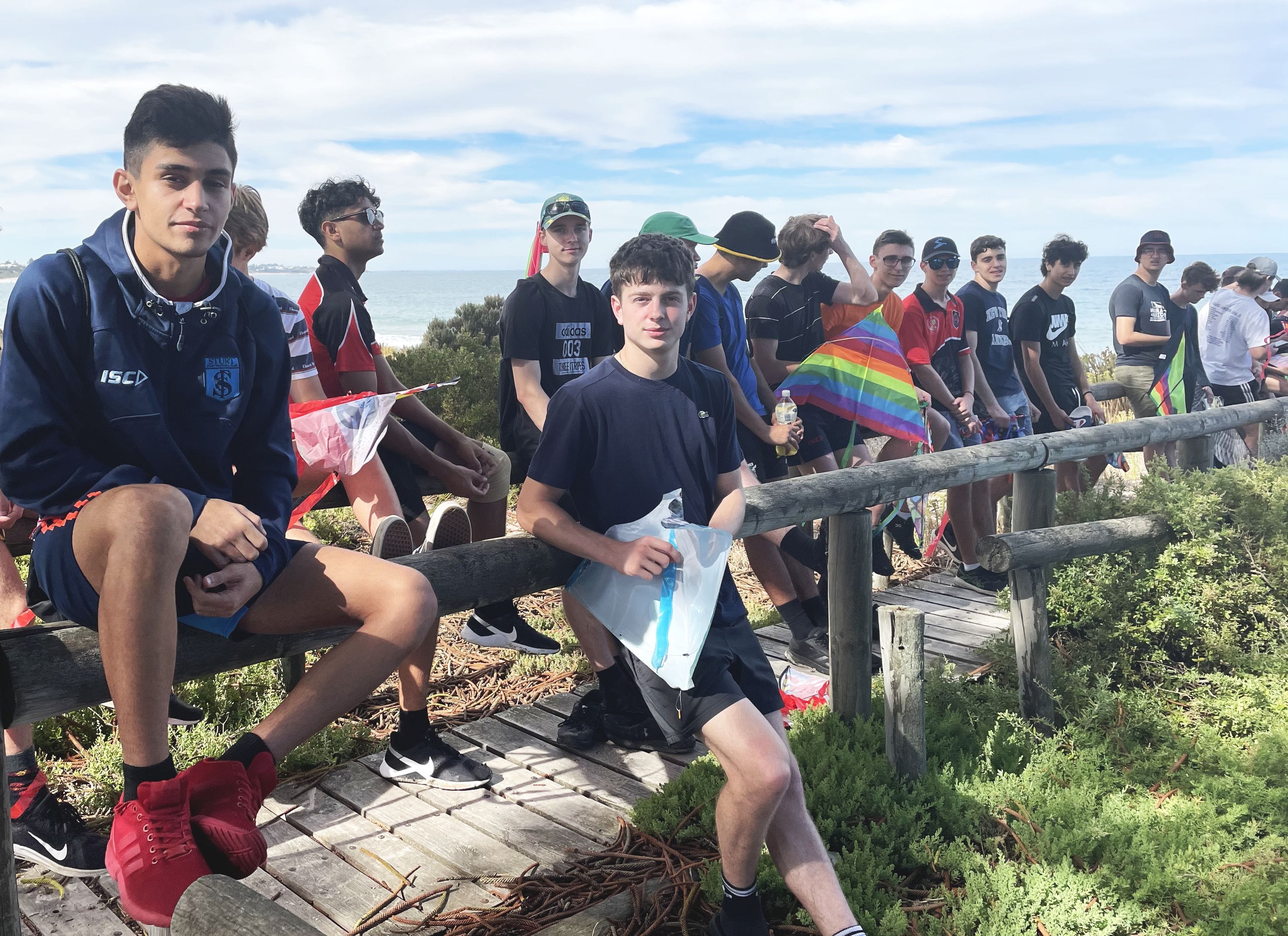 I was pleased to have the opportunity to visit each of the Year 12 Retreat sites as well as a couple of Year 11 Retreats. It was apparent that boys were enjoying time away from school and with their peers. Our Retreat Program focusses on giving our boys the opportunity to mature in their understanding of relationships, and to help build deeper relationships both with important people in their lives as well as with God. See the Year 12 Retreats photo gallery below.
Year 10 Career Pathways Program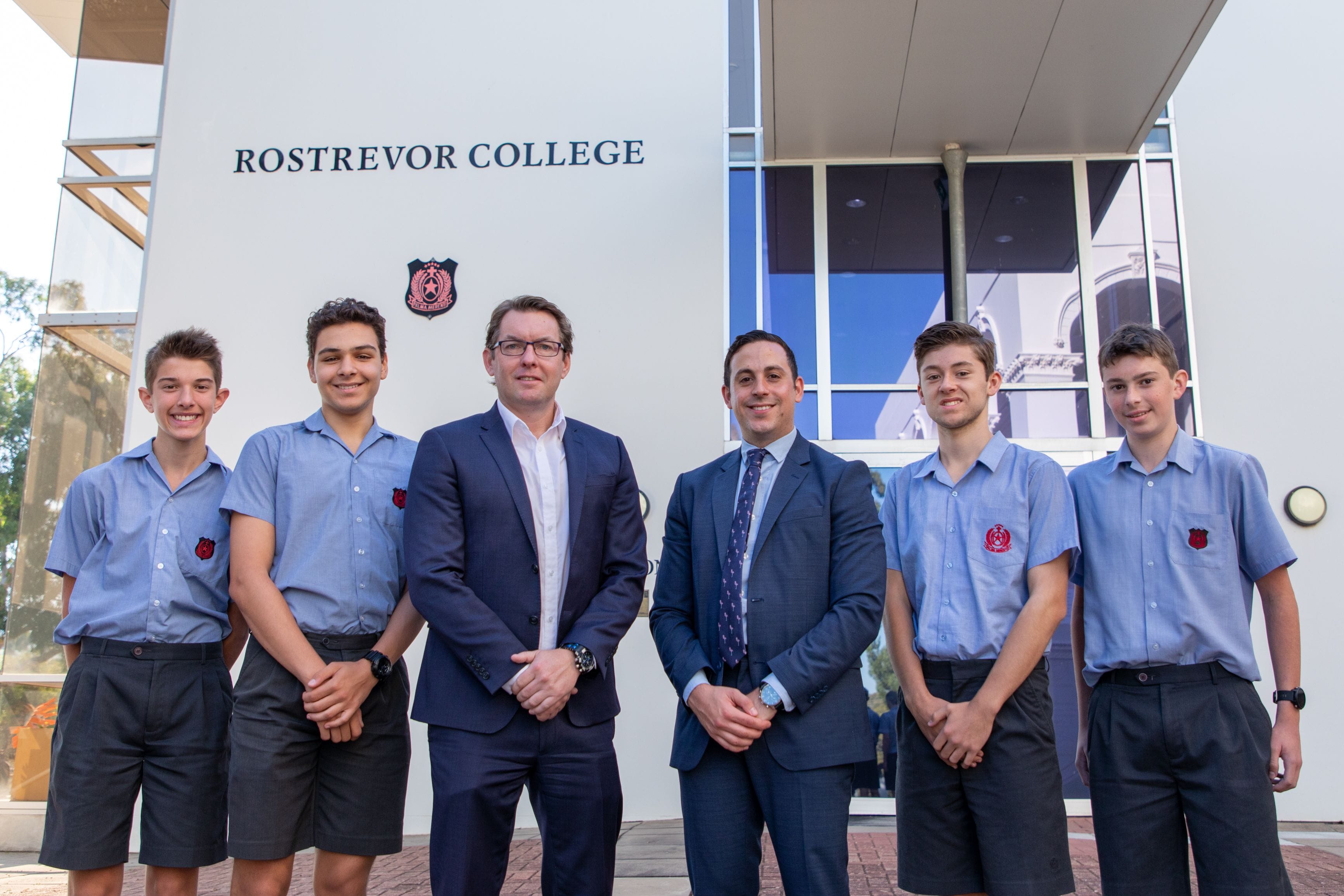 Providing Career guidance and an understanding of the jobs of the future is an important feature of a Rostrevor education. This week our Year 10s visited the Careers Expo and heard from numerous industry presenters. Rostrevor was delighted to welcome back three generous and accomplished Old Scholars, Steven Russo ('95), Certified Accountant/Partner - PKF Adelaide; Matthew Amato ('10), Financial Advisor Ord Minnett; and Ben Jonas ('15) Vineyard Manager - Shaw + Smith. We thank them for sharing their Rostrevor experience and for describing where their Rostrevor eduction, networks and friendships have taken them.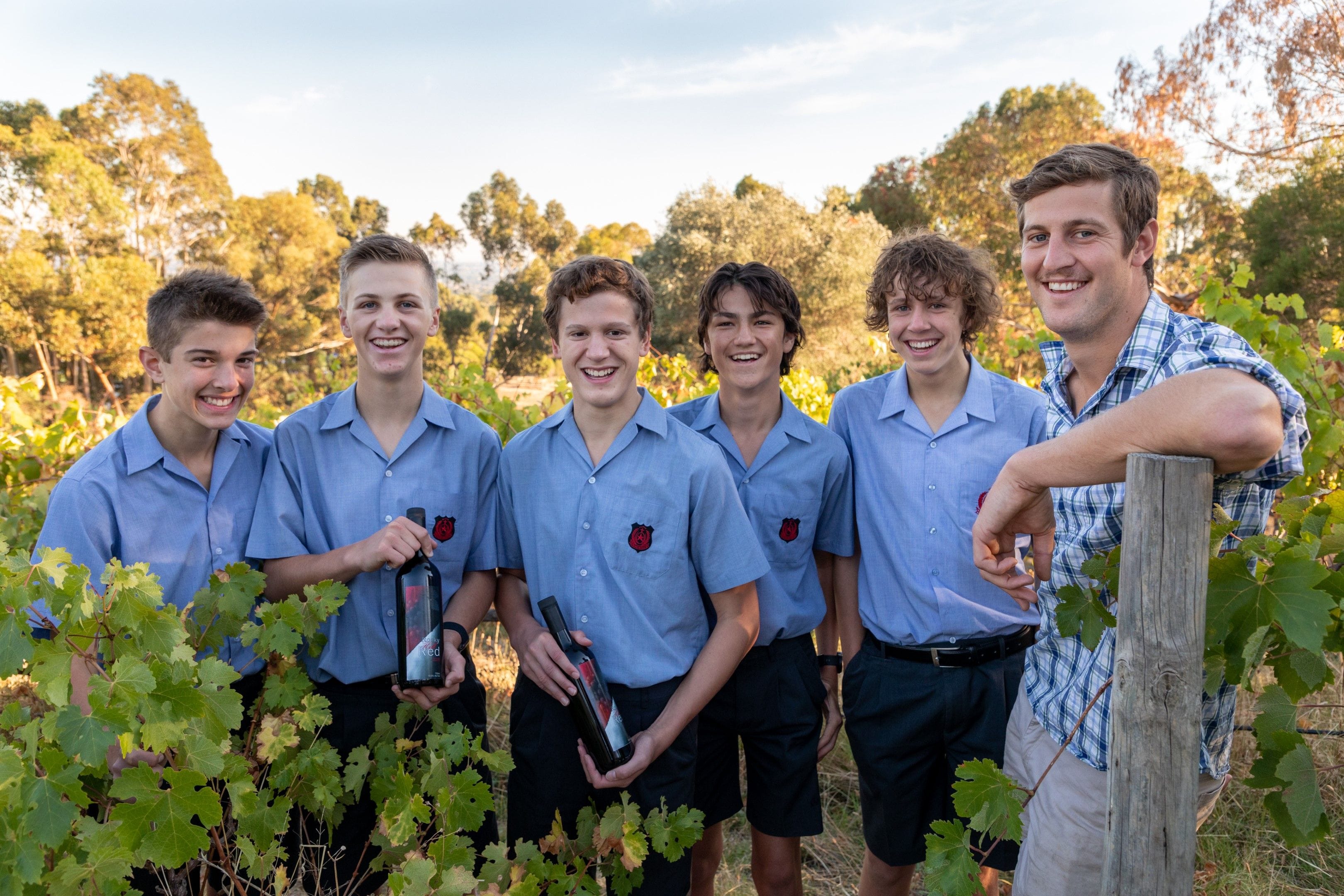 Shaw + Smith Vineyard Manager Ben Jonas is pictured here with Year 10 Agriculture Studies students Harrison Lynch, Lachlan Tripodi, Zac Guth, Harrison Brock and Izaak Hart. Rostrevor's Yr 11 Agricultural Studies class recently harvested, processed and bottled the latest vintage of Rostrevor's Rocky Red grown in the Rostrevor vineyard. Ben shared some great memories of his years studying Ag Science with Mr Nitschke and described his academic journey which saw him begin a psychology degree before changing tack and following his true passion into the world of oenology and viticulture - a passion sparked at Rostrevor College.
The Career Pathways Program exposes students to a range of work, career, and tertiary pathways and opportunities and ties in with their Stage 1 Personal Learning Plan (PLP) subject. A photo gallery of the week, including photos of our Guest Speakers and Monday's Careers Expo, is included in our Highlights Gallery further down this page.
Winter Uniforms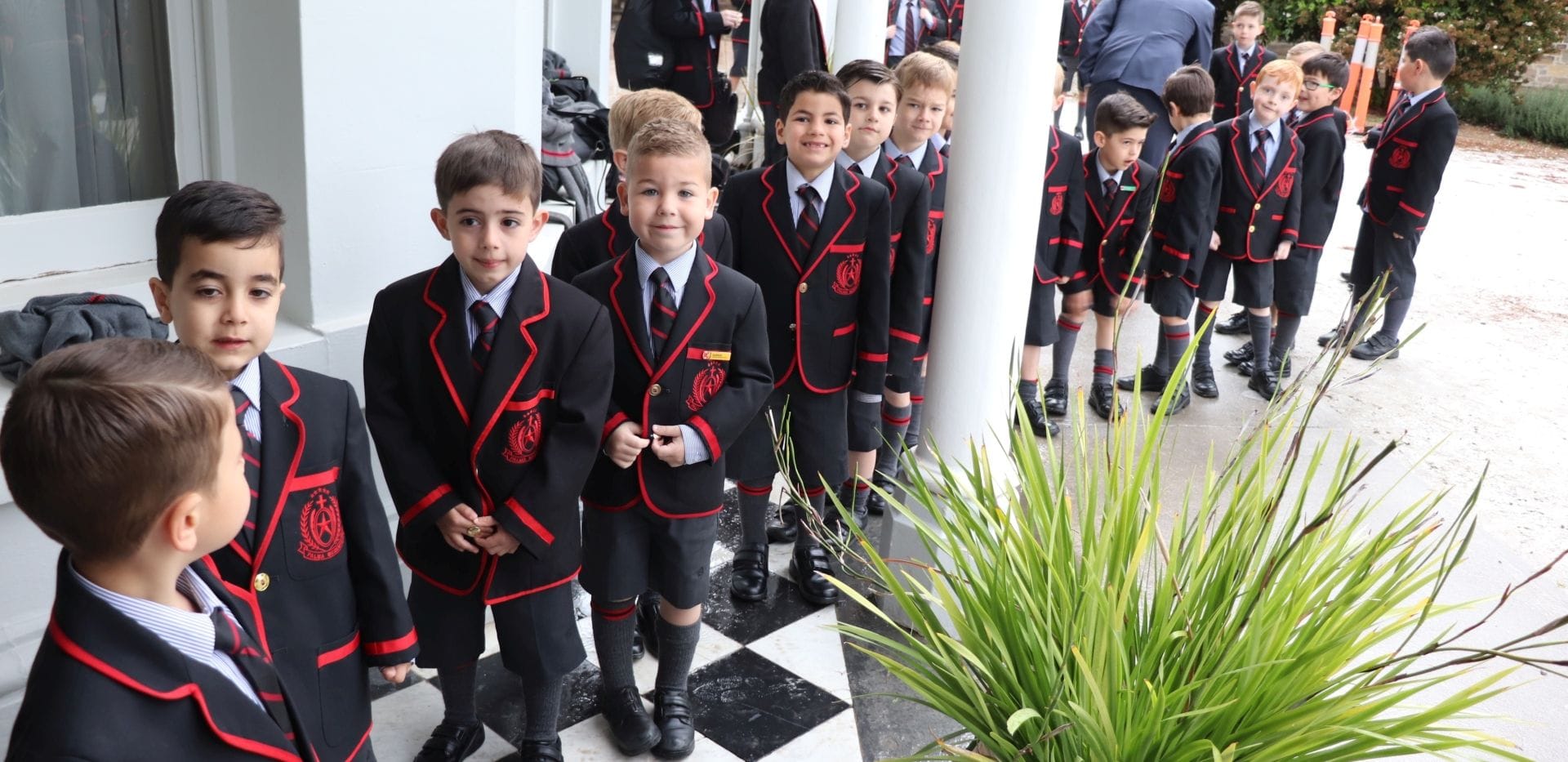 With the end of Term approaching and summer uniforms soon to be packed away, Rostrevor encourages new families to make an appointment for winter uniforms if they have not already done so. Additional trading hours are being offered over the school holidays. For more information and online bookings, visit: rostrevor.sa.edu.au/uniforms
Rocketing STEM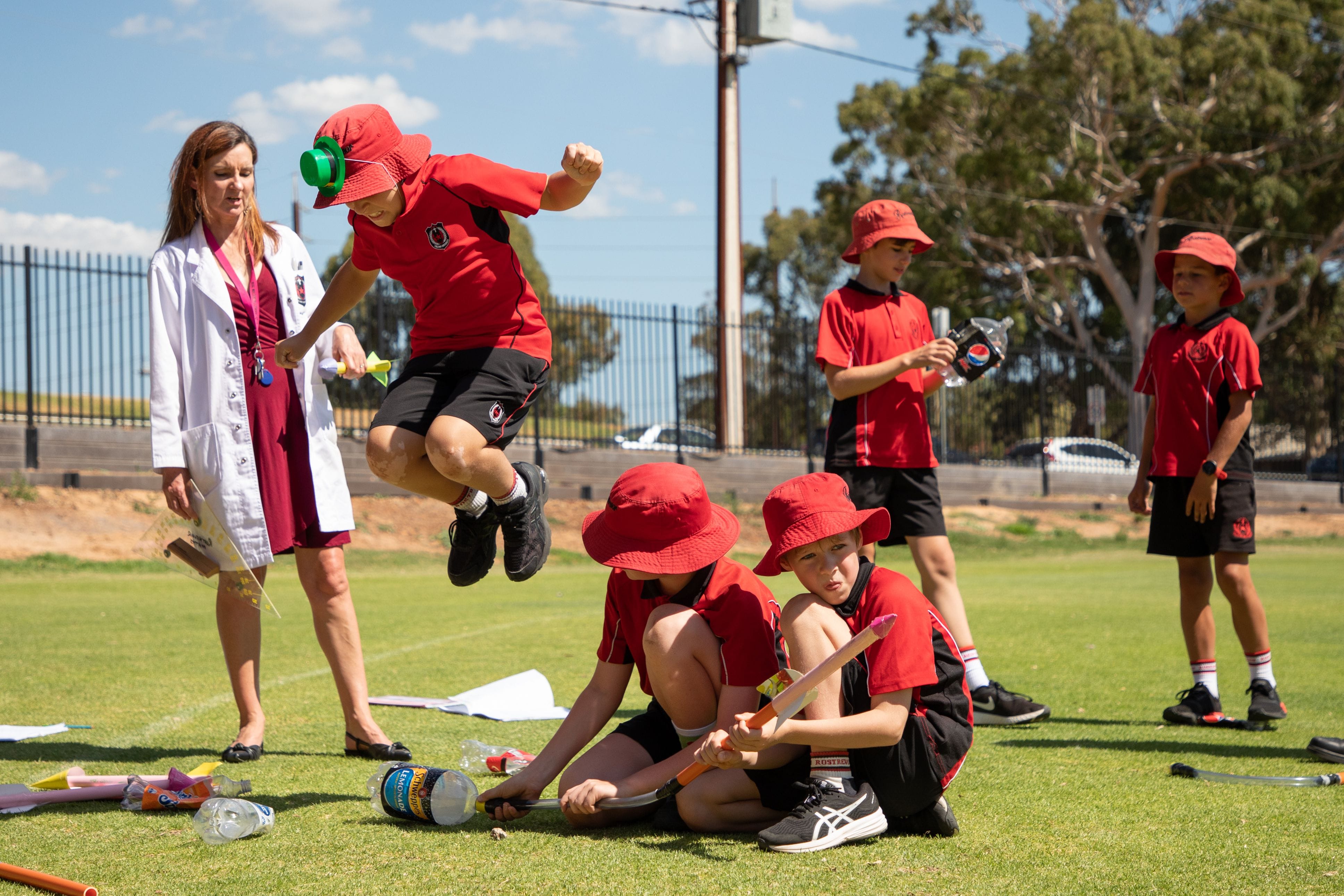 As part of their Earth and Space unit this Term, Year 5 students have been designing and building their own paper stomp rockets. The groups of students came up with a hypothesis to test and then design three rockets that were all identical except for one feature (eg. fin shape) so that they could test their hypothesis. They measured the distance each of the three rockets flew when launched to see if their hypothesis was correct. There were some fantastic designs with huge variation in how far and straight the rockets flew. To see our students and rockets in action, view our Highlights Gallery and Yr 5 Rockets video below.
Farewell to our Boarders
To enable our Boarding students to spend some quality, uninterrupted time with their families in regional SA and interstate, we bid them farewell this week and commend them on a wonderful Term 1, which was full of activity. With the refurbishment of Duggan House in full swing, there was some necessary disruption, and we thank the boys and their families for taking that in their stride. The great range of activities enjoyed by our Boarders is captured in the Gallery below and we wish all our Boarding families a blessed and happy Easter and safe and enjoyable College holidays.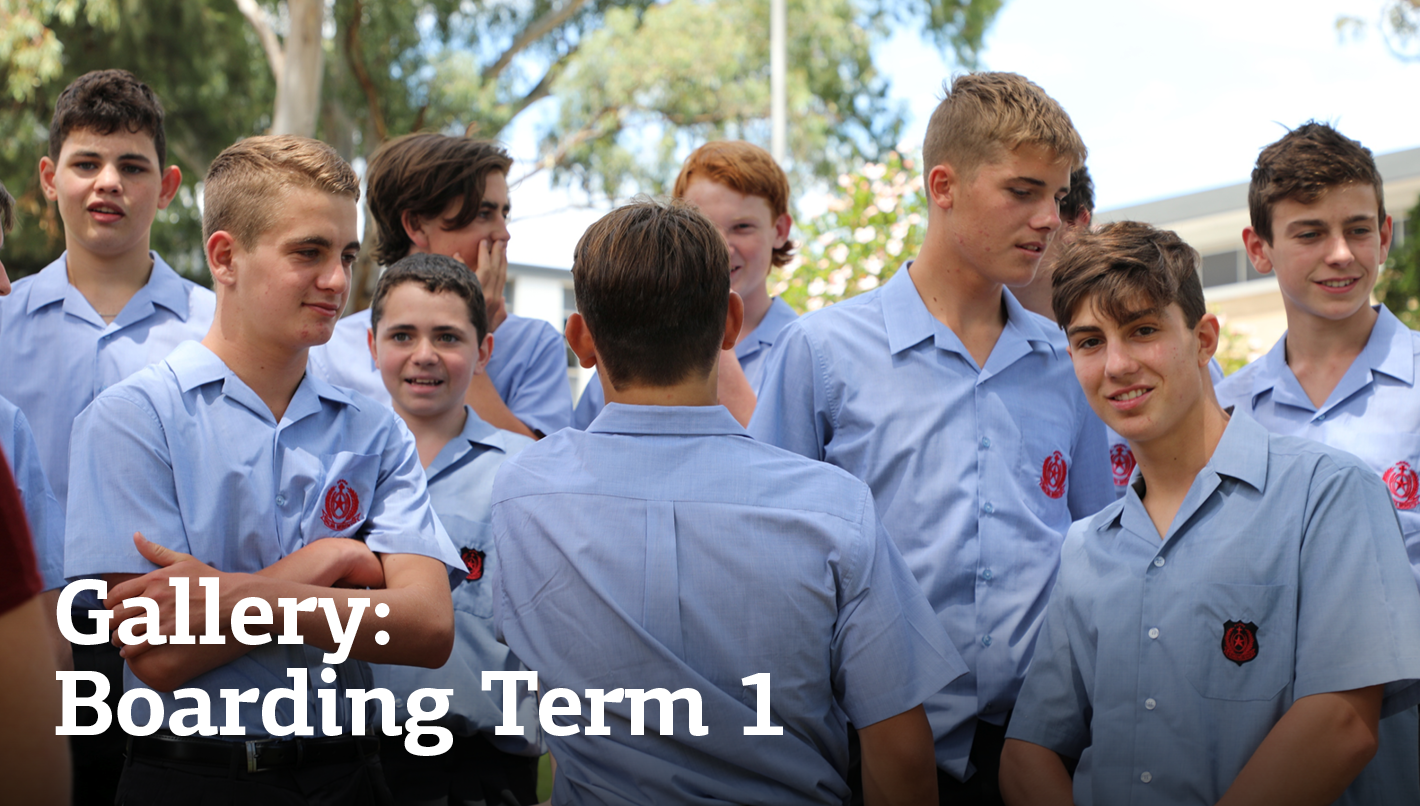 Co-curricular - Cricket season pulls up stumps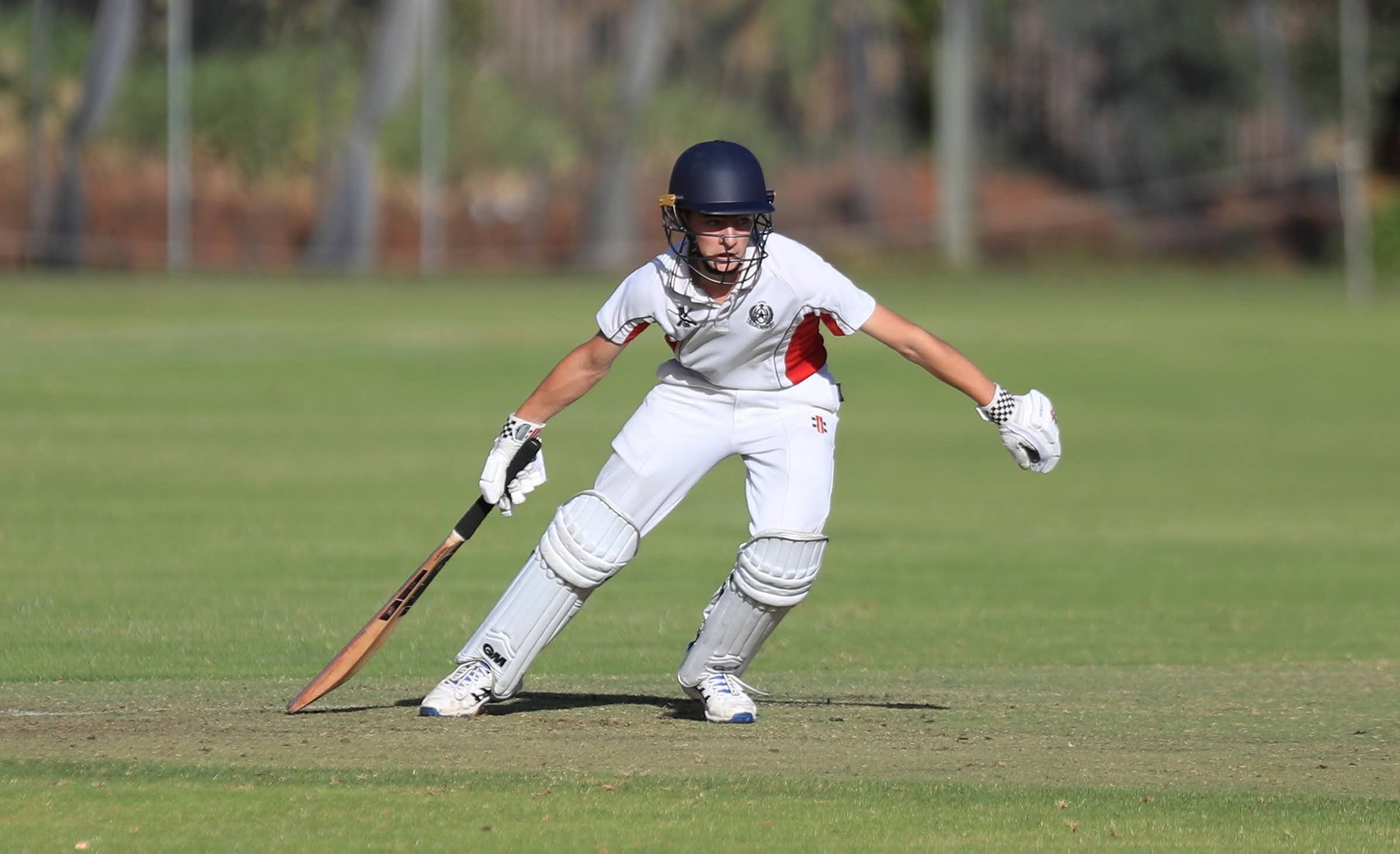 Determined to get the most out of the cricket season, despite the rain, several of Rostrevor's teams hit the field for the last time this Term including the 9As, which were photographed by Old Scholar Claude Beltrame ('78). Joel Tarca top scored with the bat on 36 before rain ended the play resulting with a draw with Sacred Heart. To view photos from the match, CLICK HERE
Galleries