Principal's News - Term 2 Week 3
Posted on 14 May 2021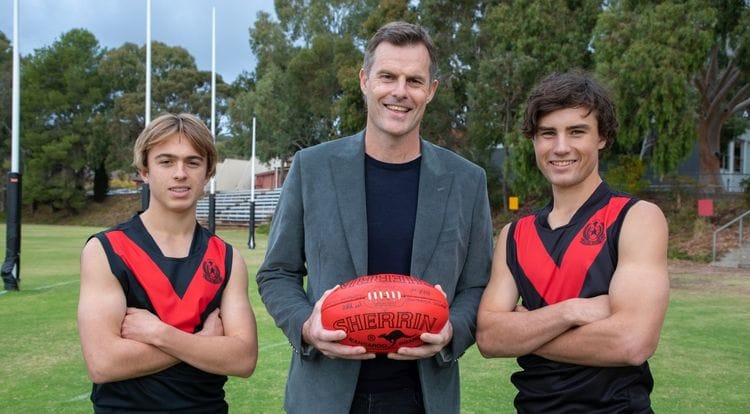 Frank Ranaldo
Principal
Live Gig at Norwood

Thursday night was a wonderful showcase of the depth of musical talent of our students. The feedback from our families was that the gig at Norwood Live was a great success with exceptional performances by Rostrevor's Senior Band, Senior Vocal, Small Jazz, Senior Rock and Middle Rock. To see one of the jazz performances, view the video at the bottom of this page.
AFL Great returns to Rostrevor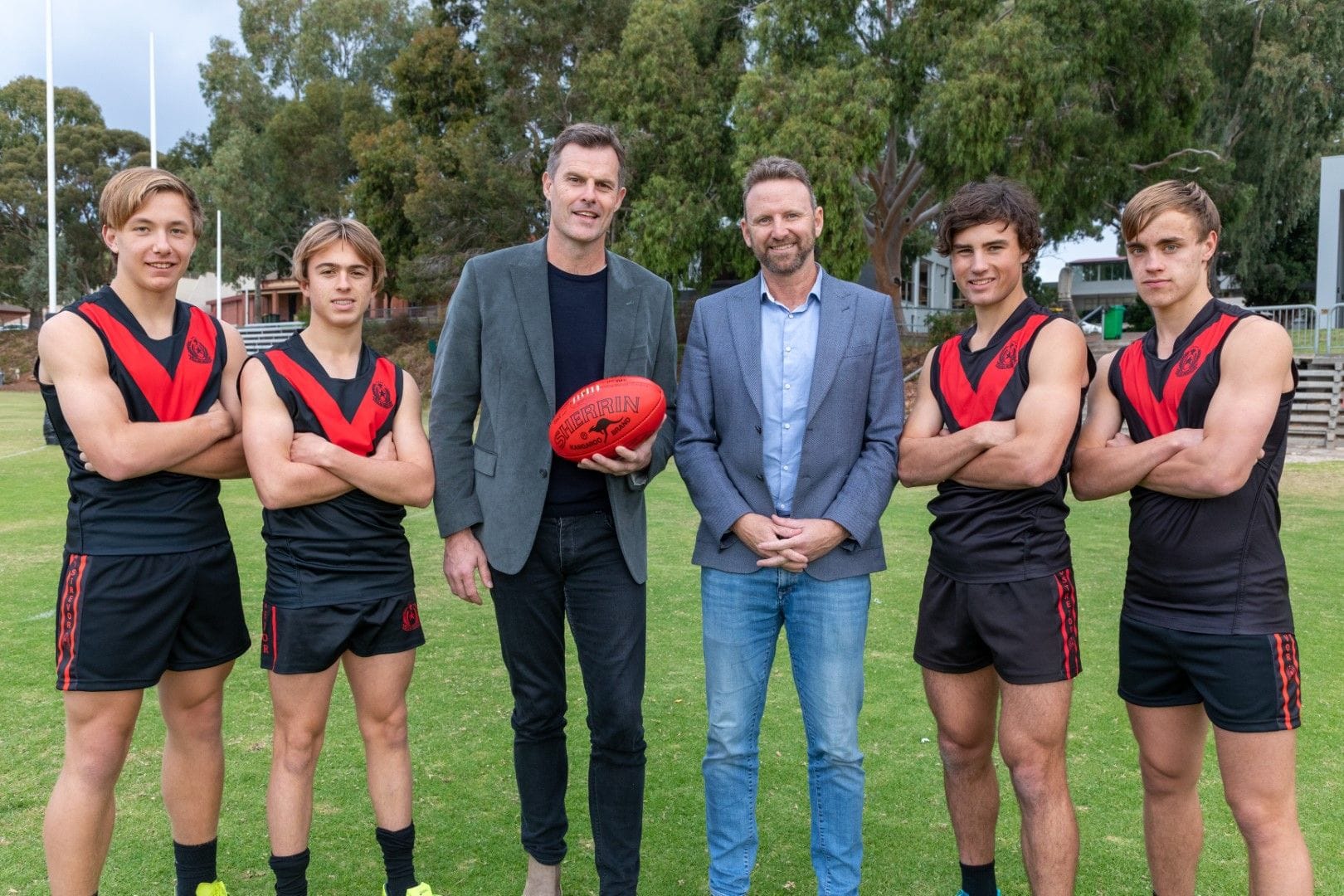 It was great to welcome Old Scholar and AFL legend Luke Darcy ('92) back to the College this week. The Channel 7 commentator and former Western Bulldogs captain is supporting Rostrevor College via the LeadLearn initiative with founder Matt Wadewitz to enhance coaching performance and motivation. Melbourne-based Luke was thrilled to be back at the College, where he began in Year 3 and built many enduring friendships and memories, and enjoyed meeting First XVIII players (from left) Charles Kemp Tyson Walls, Jayden Gale and Beau Baldwin. To read a subscriber-only Adelaide Now article, click here
Channel 9 News visits Rostrevor
Our superstar Year 5s not only tested out their reading and writing skills this week, but also featured in a Channel 9 News report on NAPLAN. Next week is the final week of NAPLAN testing.
Mother's Day Liturgy - Junior Years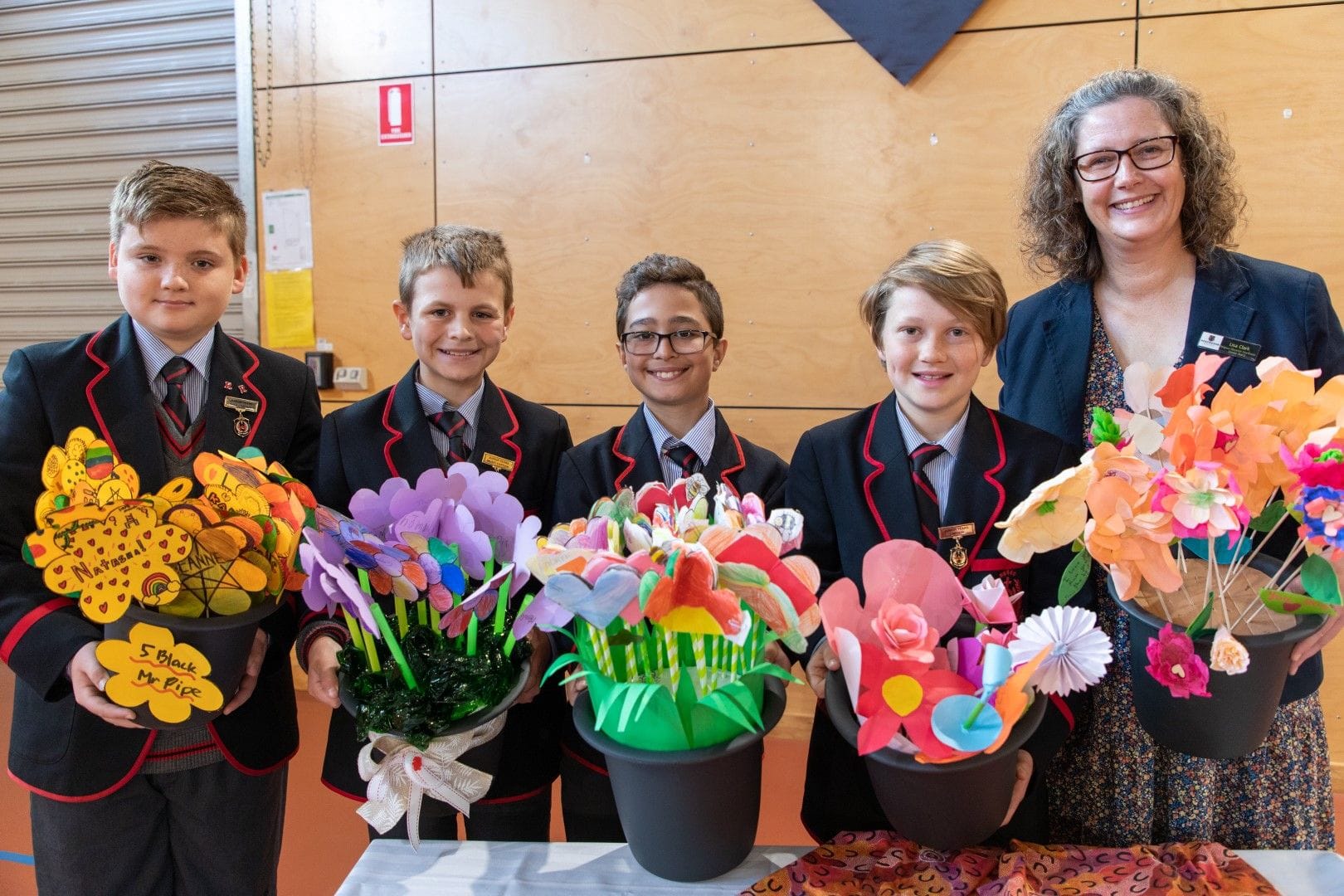 Thanks to all our Junior Year students who wrote and read beautiful messages to their mums as part of our Mother's Day Liturgy on Monday. It was wonderful to see so many smiling faces and to have the chance to thank mums, nannas and nonnas for all they do to support their boys. Thanks to our student leaders and Ms Lisa Clark for making it such an enjoyable event.
Young blood flows into First XVIII line-up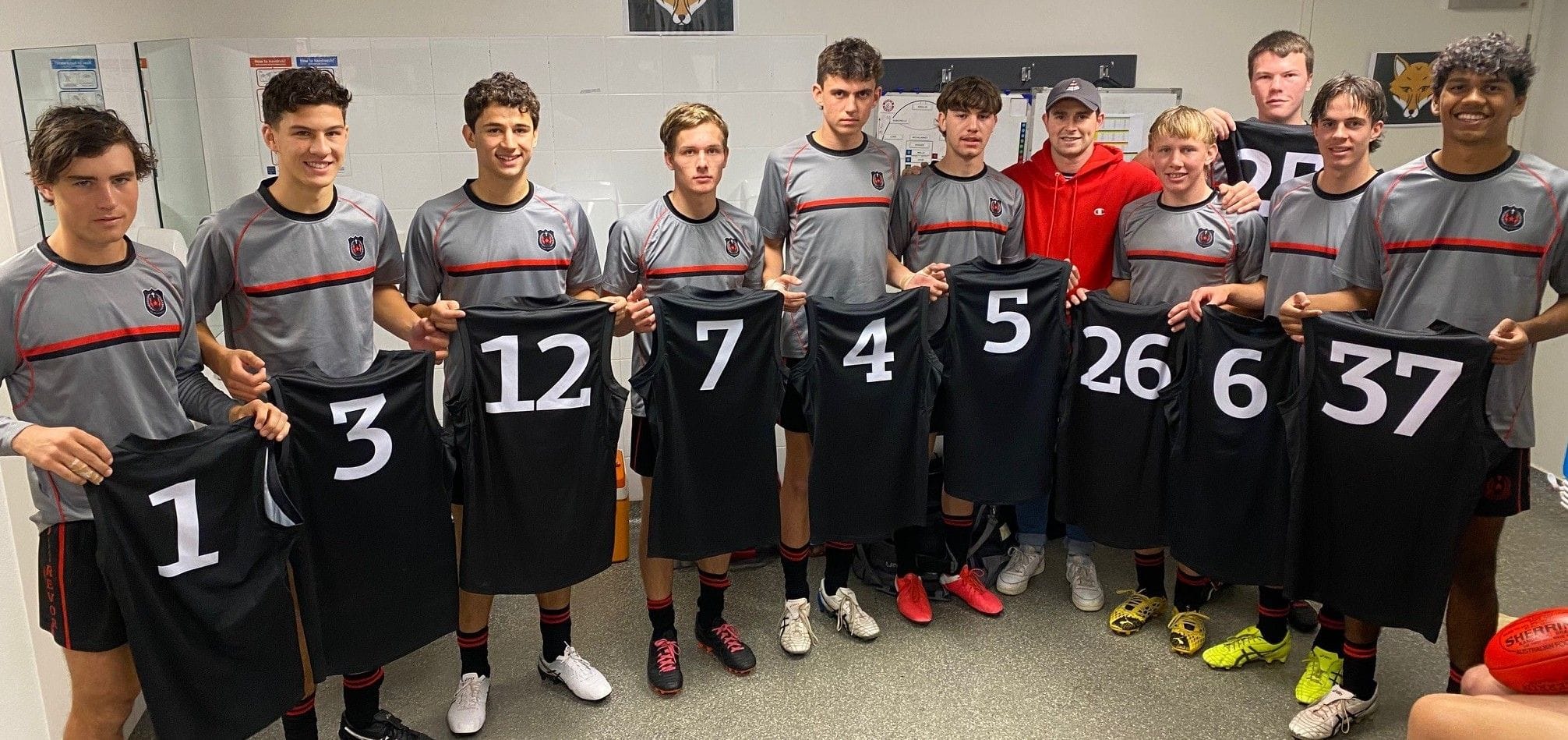 Rostrevor's The First XVIII opened its account with a 109-point victory over Immanuel on the weekend with some excellent performances by nine debutants. The new players were presented with their guernseys by 2016 Head Prefect and First XVIII Captain, and 2019 Glenelg Premiership player, Brad McCarthy. The final score was: Rostrevor 21-18 (144) to Immanuel 5-5 (35).
Jayden Gale was presented with his #1 Captain's guernsey and was well supported on the day by Vice Captain Tyson Walls and Deputy Vice Captain Alastair Lord. Congratulations to:
Max Daw - No. 3
Luke Signorello - No. 12
Josh Bradford - No. 7
Jackson Thomas - No. 4
Tyson Pratt - No. 5
Kade Maddigan - No. 26
Will Anning - No. 6
Calem Krollig - No.25
Brandon Jackson-Martin - No. 37
See the Firsts play their first home match against Scotch College on the Big Mem tomorrow at 2:15pm.
Happy 18th Birthday Tristan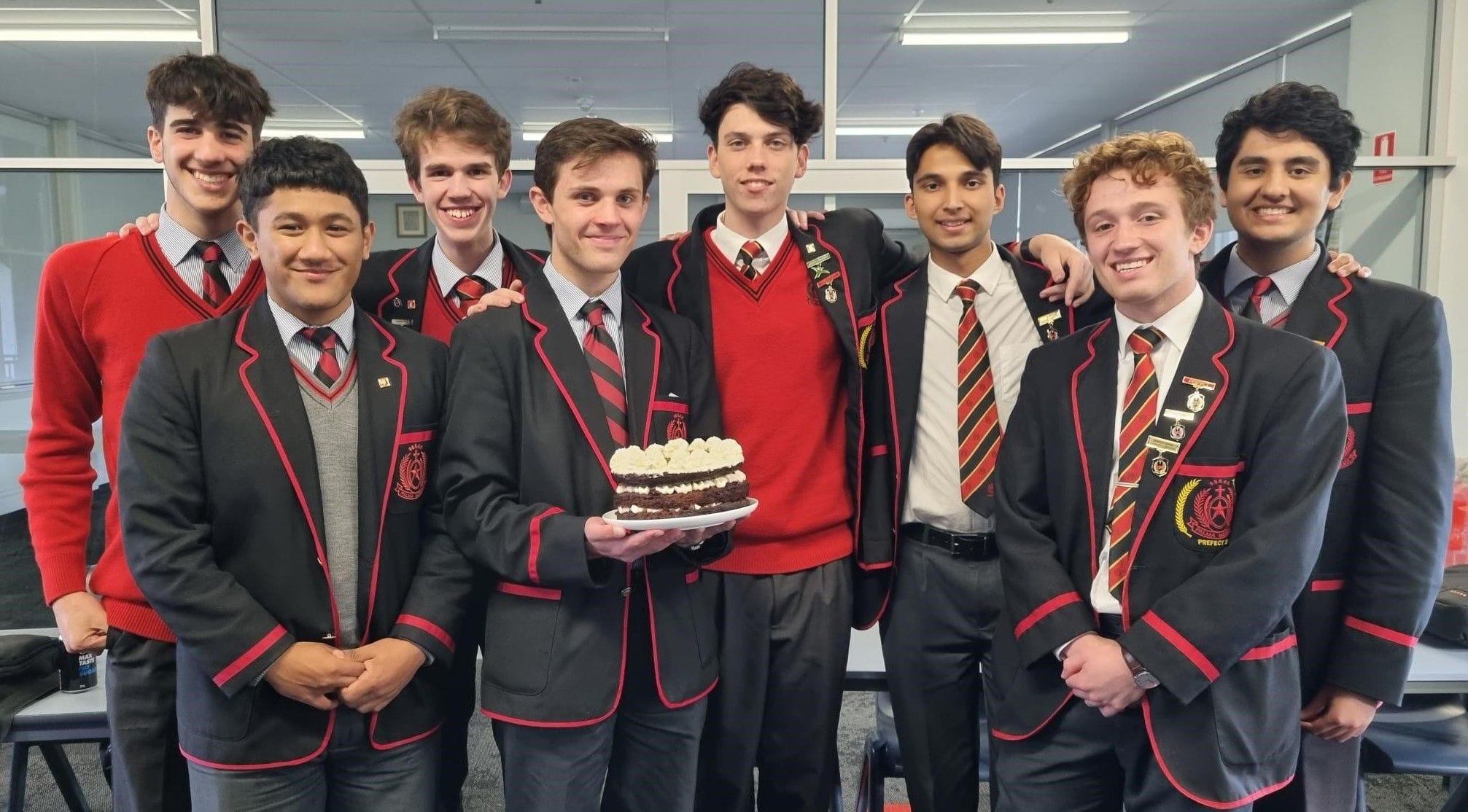 A very special surprise awaited Year 12 Social Justice Prefect Tristan Hunter when he went to his English lesson today. Class mate Charles Lynch not only baked a cake, but nursed the chocolate sensation down the winding roads of the Adelaide Hills on the College bus this morning. That's friendship!!
Graduate makes Redbacks Rookie list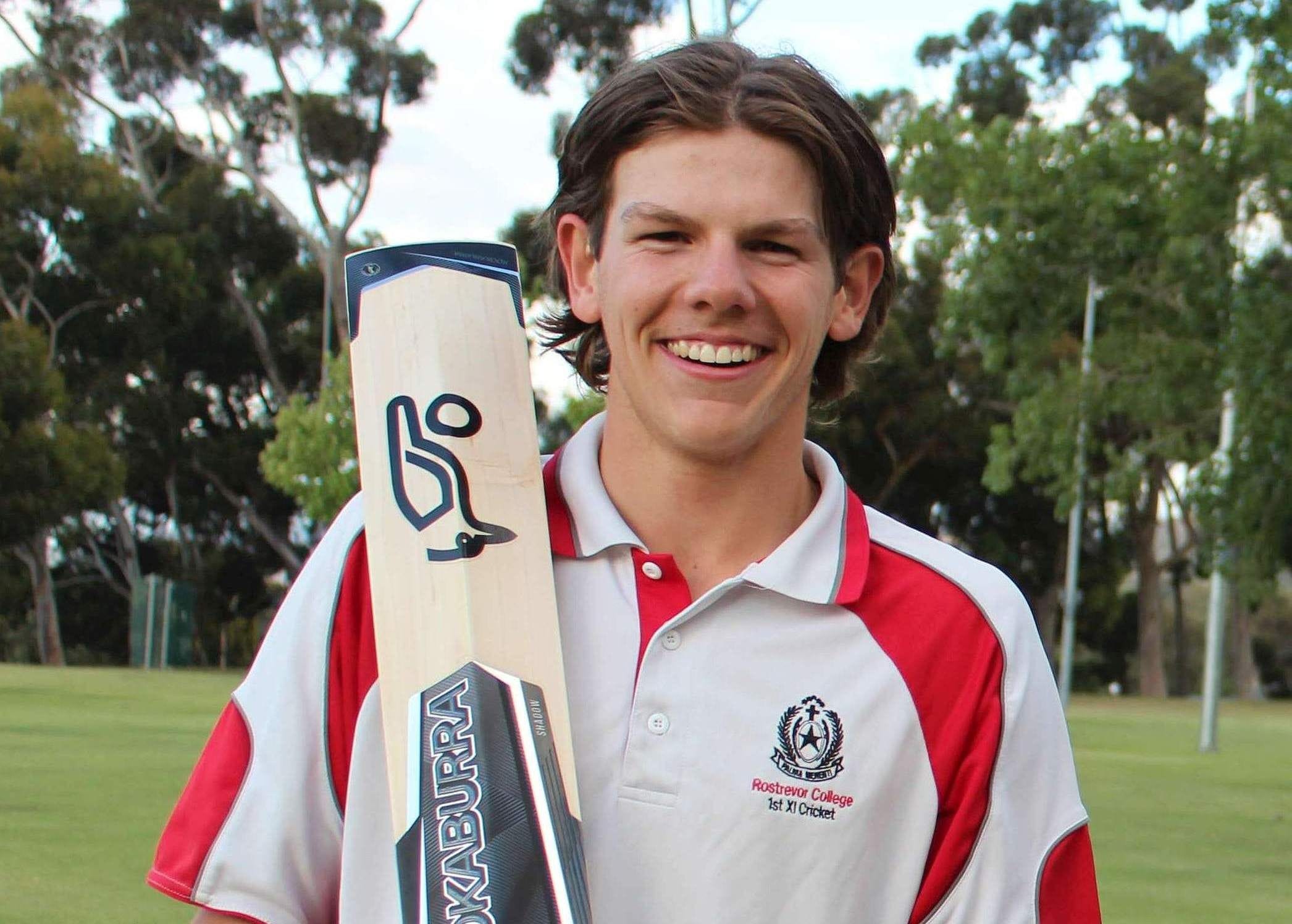 Congratulations to Kyle Brazell ('19) on securing a Rookie contract for the Redbacks. It is a well-deserved achievement and follows many Junior State and National accolades while a Rostrevor student. To read more about the recent triumph by Kyle and 2020 Rostrevor graduates Mackenzie Best and Sam Rahaley in the SACA U19 series against Victoria, click here:
Back-to-back wins for First XI Soccer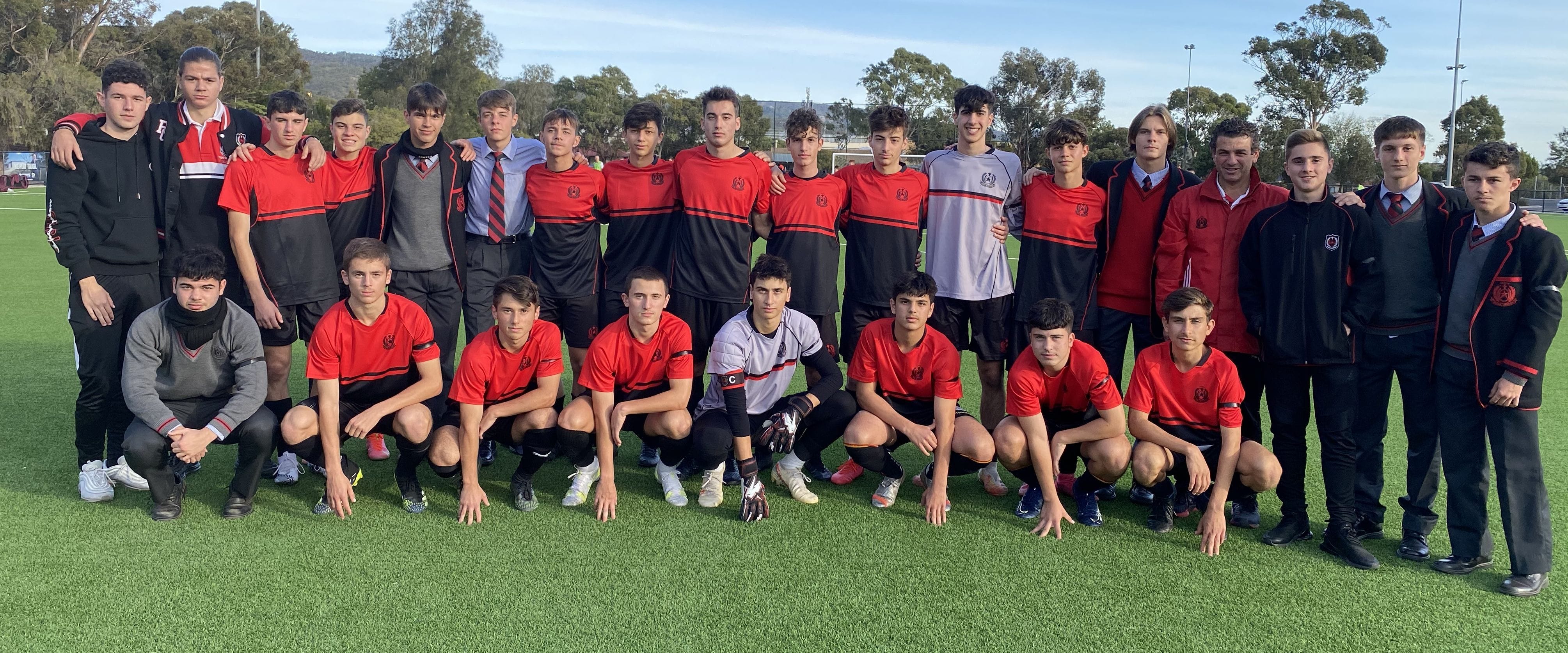 Congratulations to the First XI on its 5-2 win over St Michael's this week. The young side featured many Year 10s and 11s new to the squad this year. Congratulations to First XI debutants Fabian Talladira (Yr 10), Gabe Bowering (Yr 10) and Sebastian Mercuri (Yr 11). Well done to Yr 9 Vincenzo Scalzi (pictured below) who was among the five goal scorers. Best player was Dion Meggetto. For this week's Co-curricular times and maps, click here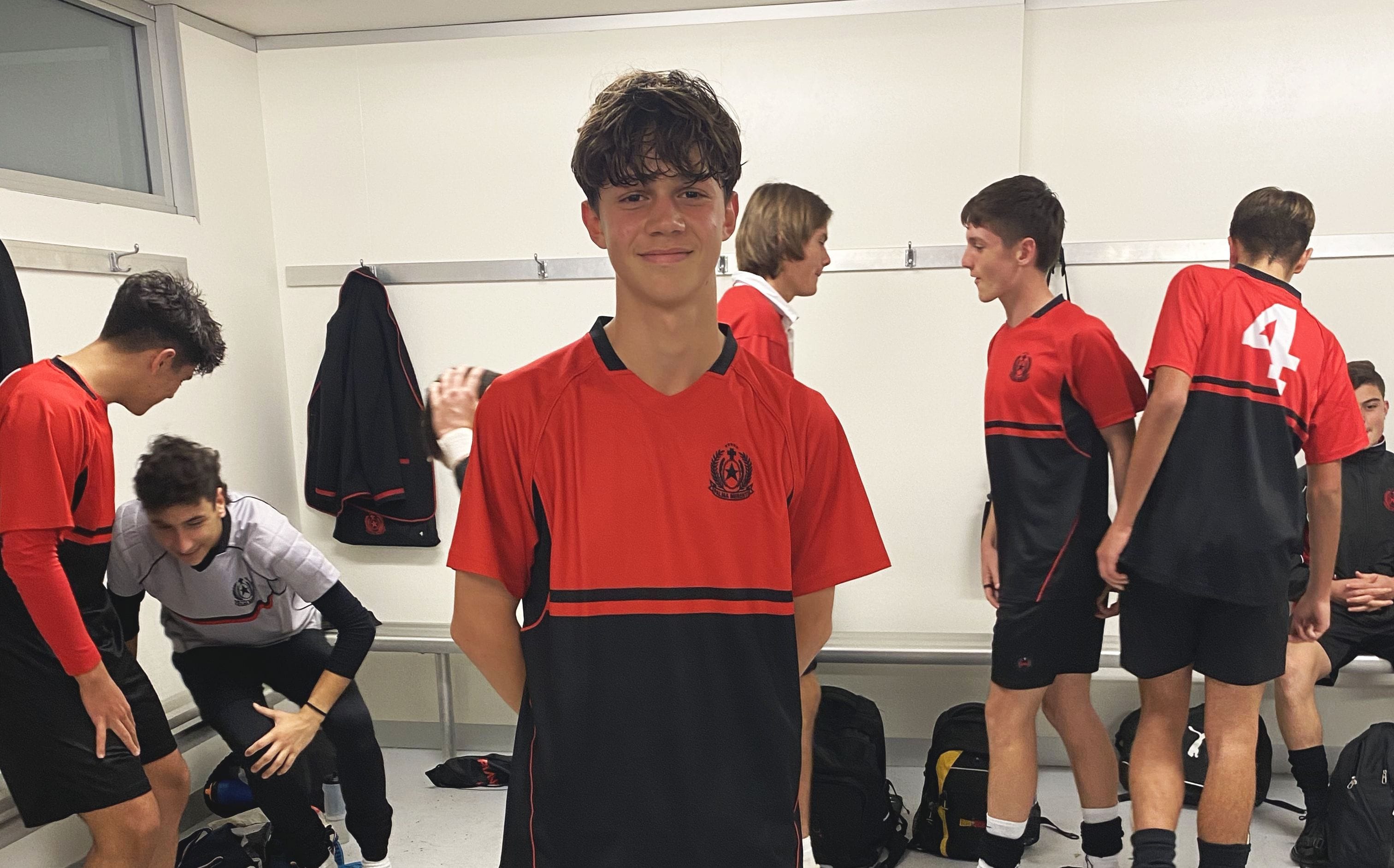 ---
Music Night