Latest News - Term 2 Week 4
Posted on 20 May 2021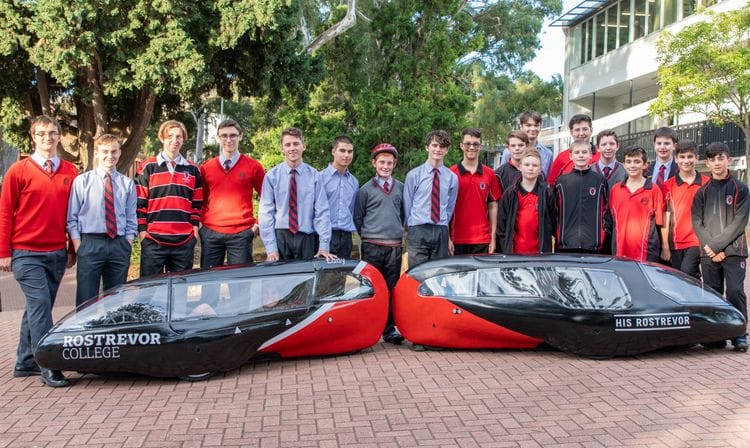 Nicole Laube
Deputy Principal
Dean of Faculty (R-12)
Parent Workshops to support Literacy and Numeracy
The young men of Rostrevor are naturally inquisitive, caring, energetic and love to be involved as active learners. In 2021, we are focussing on Literacy and Numeracy as core skills to support our boys in everyday life. Our aim is to build on those qualities as we promote critical and creative thinkers who can interpret, articulate, debate and question the many wonderful thoughts that are ever abundant in their expanding minds. Read more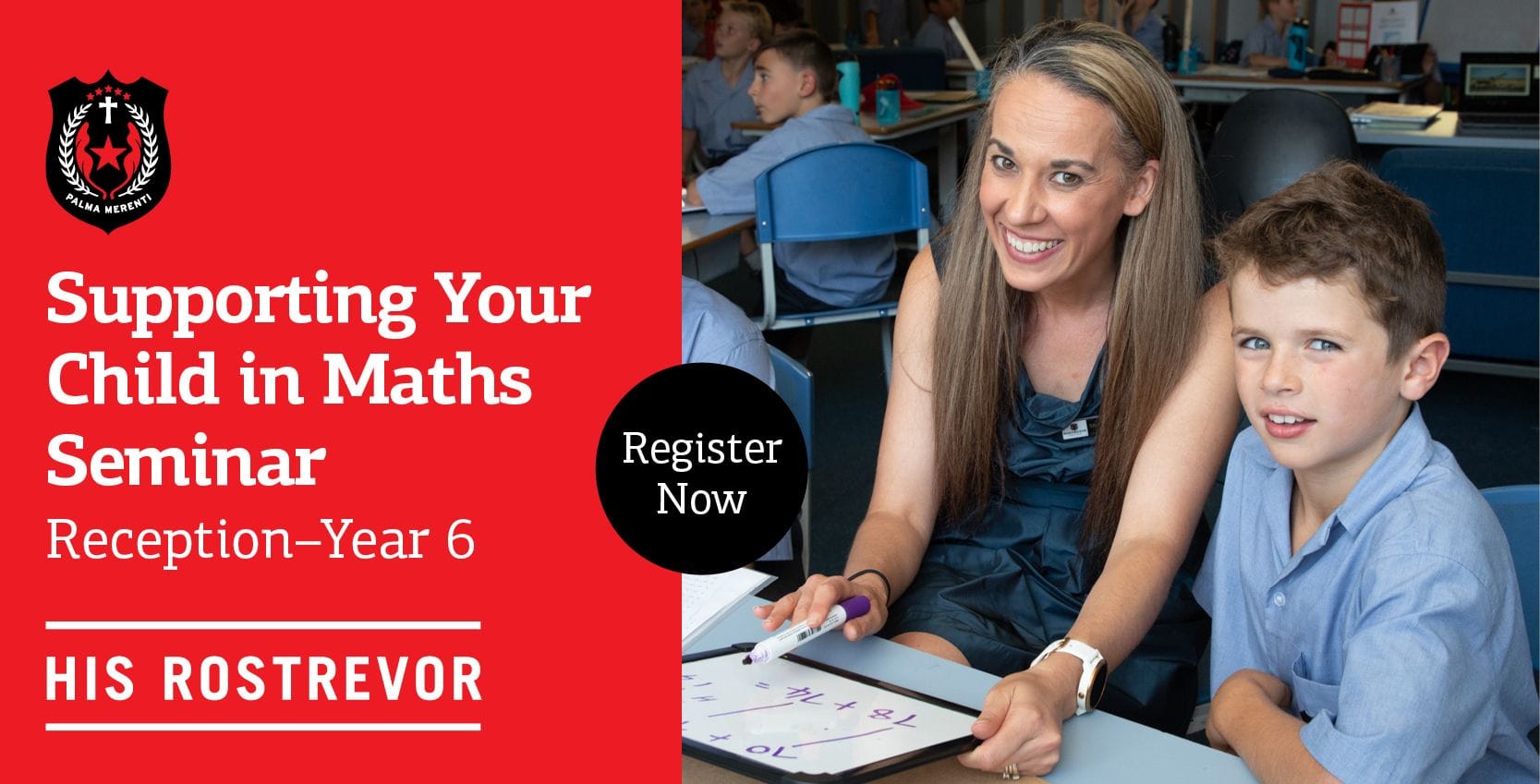 The partnership between home and school allows these skills to grow and develop and, to that end, we are hosting some interactive parent workshops. These workshops will enable us to share what we witness in the classroom; those moments of delight as boys find out something new, laugh as they make connections, ponder what they already know or celebrate moments of awe and wonder. Our first two workshops will focus on "Supporting your son in R-6 Maths". Please see the flyer HERE with details on how to enrol on the Qkr! app.
Buddy Reading Class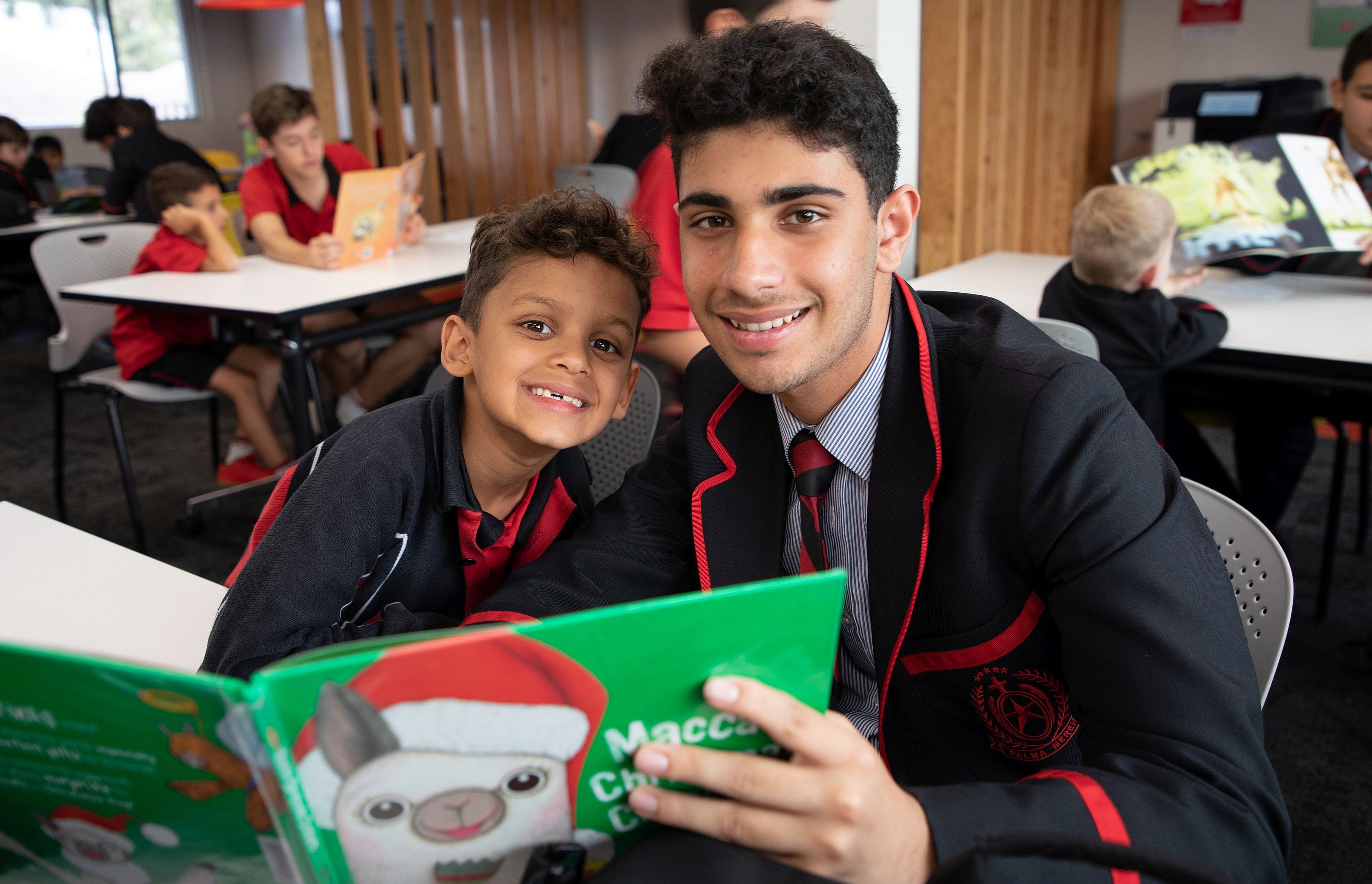 Our Reception and Year 1 students are loving their Buddy Reading lessons with Year 10 English students. The initiative, led by Head of English Ms Tanja Gehren and Reception teacher Una Petrou, involves Senior students reading to their young buddy several times a term; asking them questions about various stories and encouraging them to infer and interpret meaning. In addition to supporting the reading comprehension of some of our youngest students, the program is also strengthening student bonds more generally.
Year 10 - Reception/Year 1 Photo Gallery
Giving Day Video
Check out our Giving Day video!
It's just 6 days until Rostrevor's first annual Giving Day where every dollar donated will be doubled. We hope you like and share this video and get behind this great event in support of our Boarders.

Cross Country Champs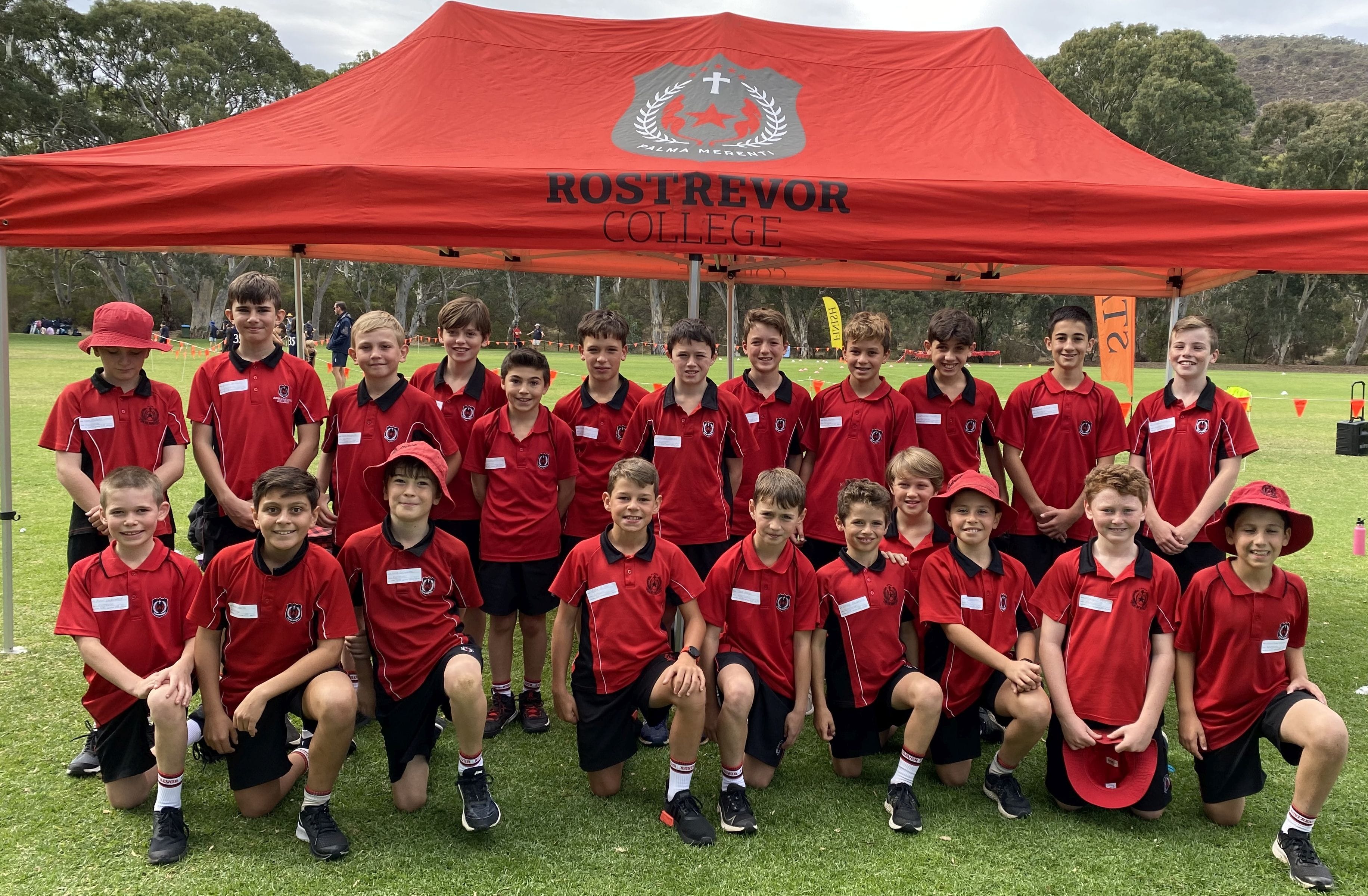 The resurgence in Rostrevor Athletics is on a solid footing with our Junior Years winning the Torrens River SAPSASA Cross Country competition. Congratulations to first-place getters Ryder Dalton (Yr 5), Jack Story (Yr 6) and Christian Tassotti (Yr 7). Seven boys from Years 5 to 7 have been selected to compete in the State Cross Country Championships at Oakbank on June 10 alongside our MY/SY entrants.
Lighten the Load
Egan House and the Social Justice Group have teamed up to run the "Lighten the Load" campaign to help Vinnies SA address poverty and disadvantage in the South Australian community. For the next four weeks, students will be encouraged to donate surplus, high-quality clothing and homewares using the blue bins located across the College. To see a poster on what you can donate and how, CLICK HERE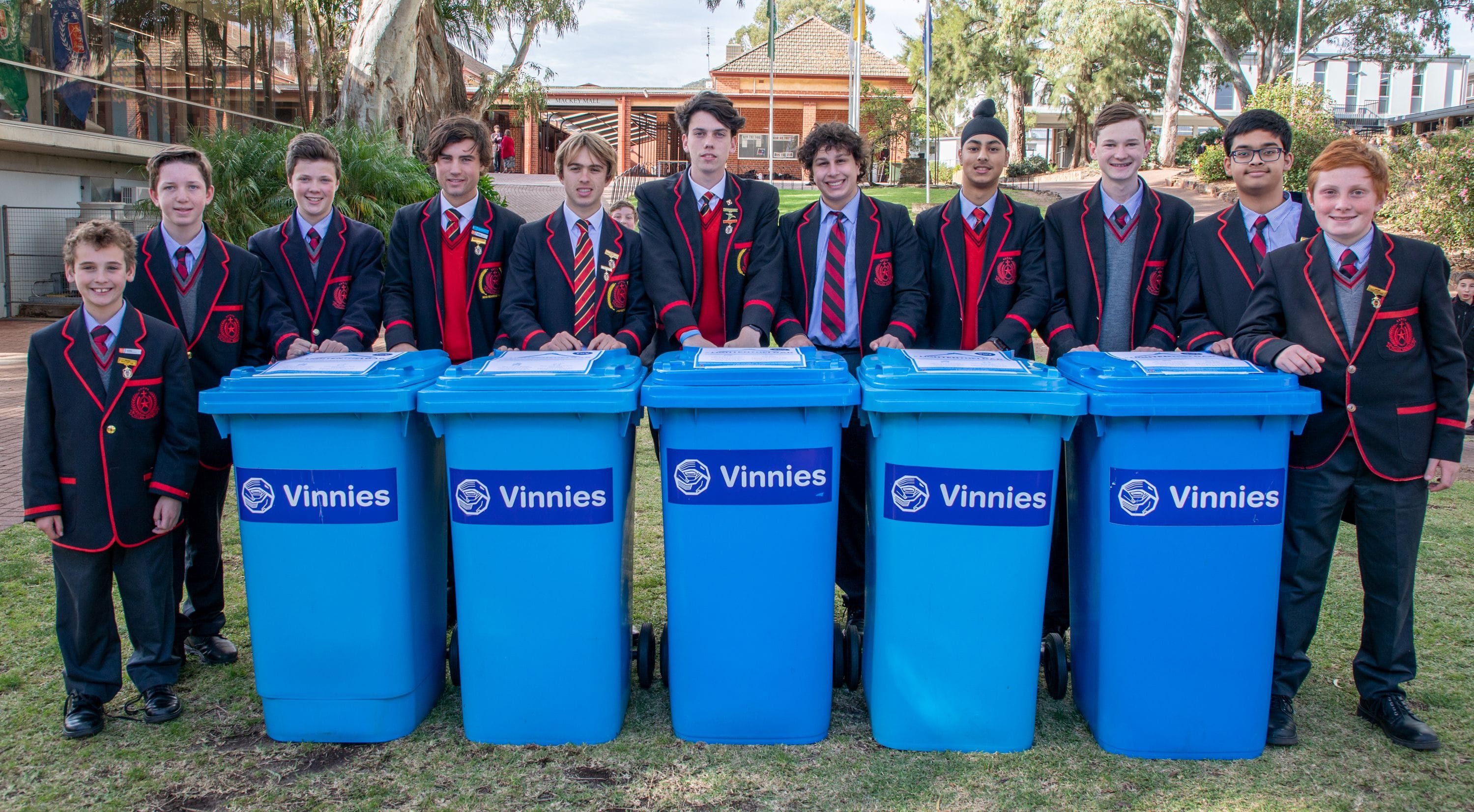 Blue Week
The Vinnies SA campaign ties in with a range of Blue Week initiatives focussing on student wellbeing and the wellbeing of those around them. This weekend, our sporting teams will wear blue armbands in support of Blue Week and mental health awareness. 2020 Graduate Matt Dnistriansky will speak about the issue ahead of tomorrow's First XVIII match. Next Friday, our Prefects will host a Blue Week assembly and all students will be asked to wear "a touch of blue". Following assembly, students will gather in House groups for an activity which encourages them to write about those who "give them a helping hand".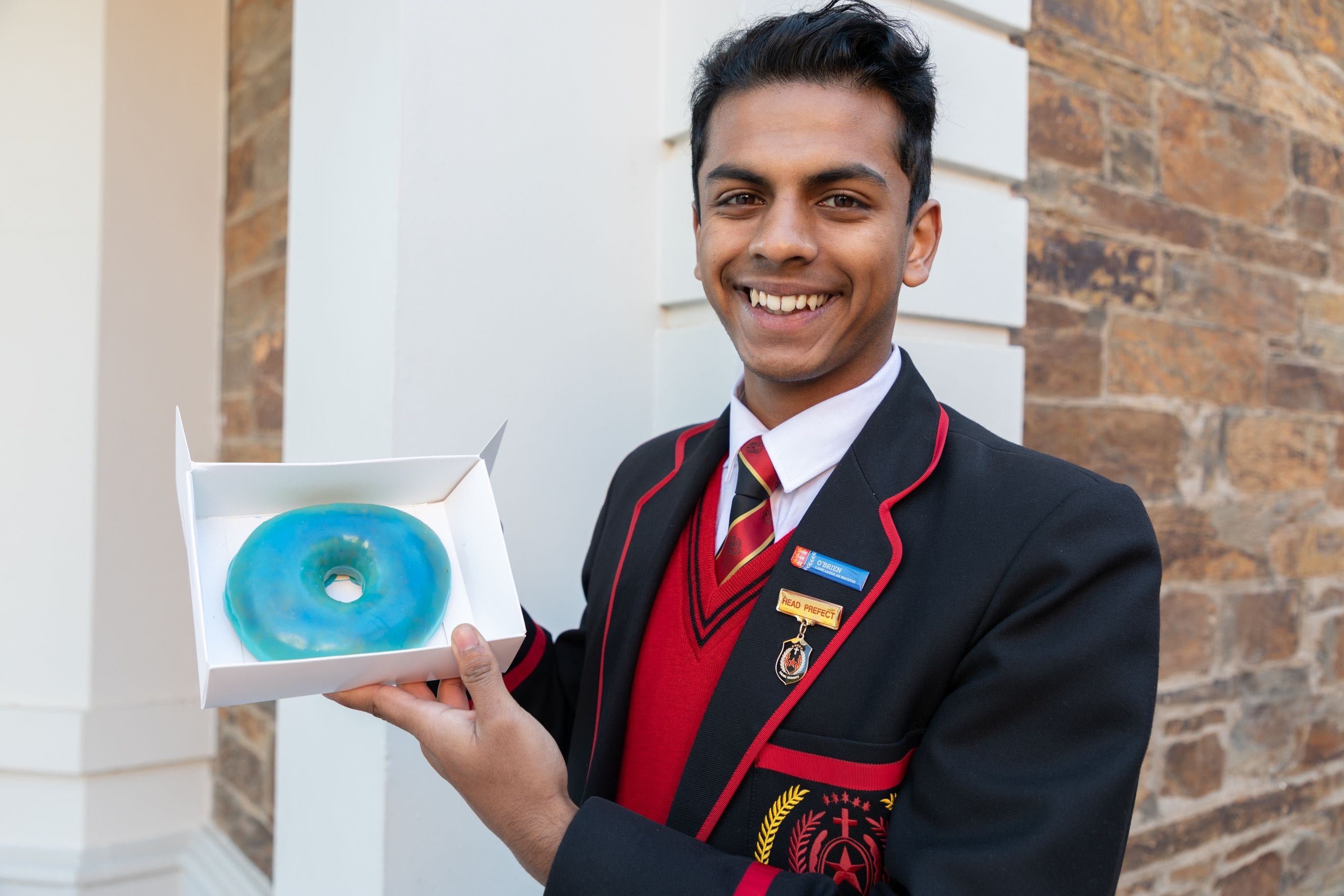 Students will be able to pre-order freshly-baked Blue Week donuts to be enjoyed at lunchtime on Friday, May 27. The donuts can be purchased for $3.50 on the College's Qkr! smart phone app and will be delivered to the boys on the day. Proceeds will go to our Prefect charities.
Pedal Prix

Good luck to our Pedal Prix team that will compete in its first 6-hour race of the season at Tailem Bend on Sunday. Thanks go to Head of Technologies Mr William Hunt for his enormous efforts to get Eddy and Rossi race ready and looking sharp for the event!!
First XVIII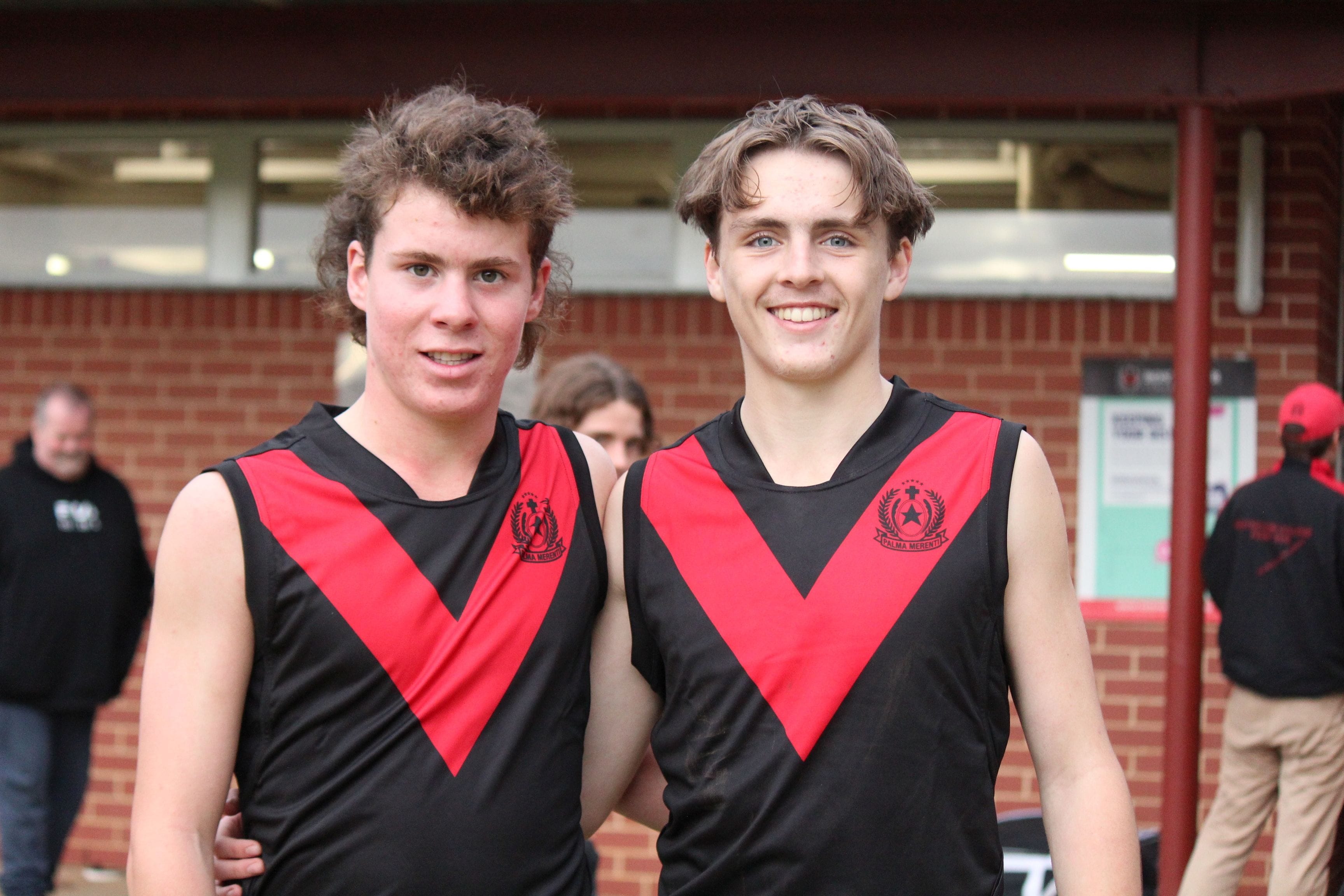 A big win on home turf for the First XVIII was cause for a loud and proud Choomalaka with debutants Jed Burton and Connor Butcher helping the side to a 17-14-116 win over Scotch College 8-4-52. It was a clean sweep across the Senior Years' football with resounding wins by the 10As, 10Bs and the First, Second and Third XVIII.
Goal kickers: Harvey Pedler: 5 | Jayden Gale: 4 | Will Anning, Beau Baldwin: 2 each | Jackson Thomas, Josh Bradford, Tyson Walls, Kade Maddigan: 1 each
Best players: Jayden Gale, Max Michalanney, Kade Maddigan, Jack Hodges, Josh Bradford, Max Daw
First XI
The Firsts didn't get the result they were after (going down 1 - 4 to CBC), but certainly took it up to a much older opposition on Wednesday night. The youthful Rostrevor side showed great spirit with Year 10 Nicholas Malatesta becoming the youngest Rostrevor player to score goals in three consecutive games.
Best players: Nicholas Malatesta, Aidan Schirripa, David Preka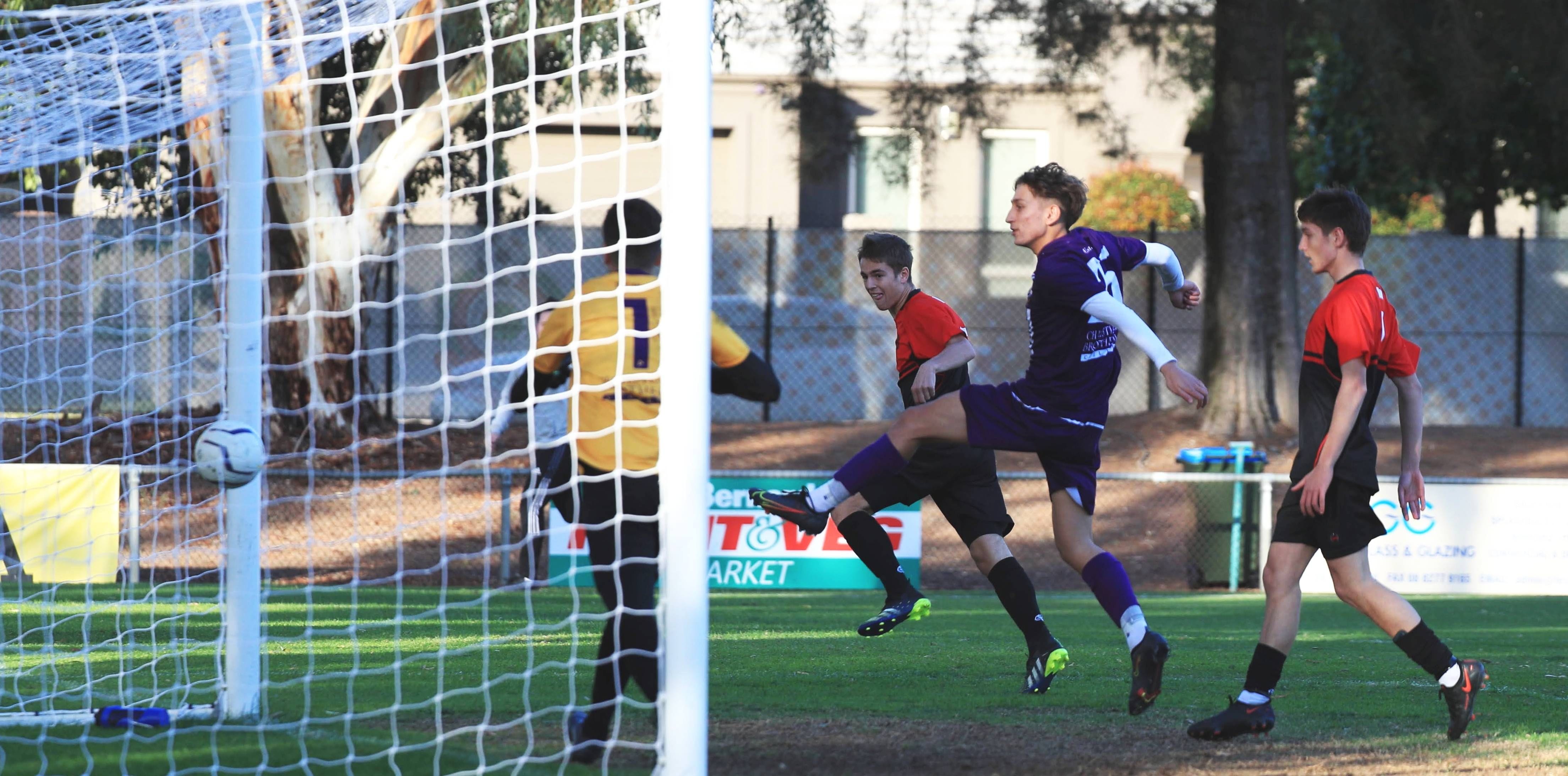 Nicholas Malatesta goals against CBC on Wednesday. To view the match photography by Claude Beltrame, CLICK HERE
30-Year Reunion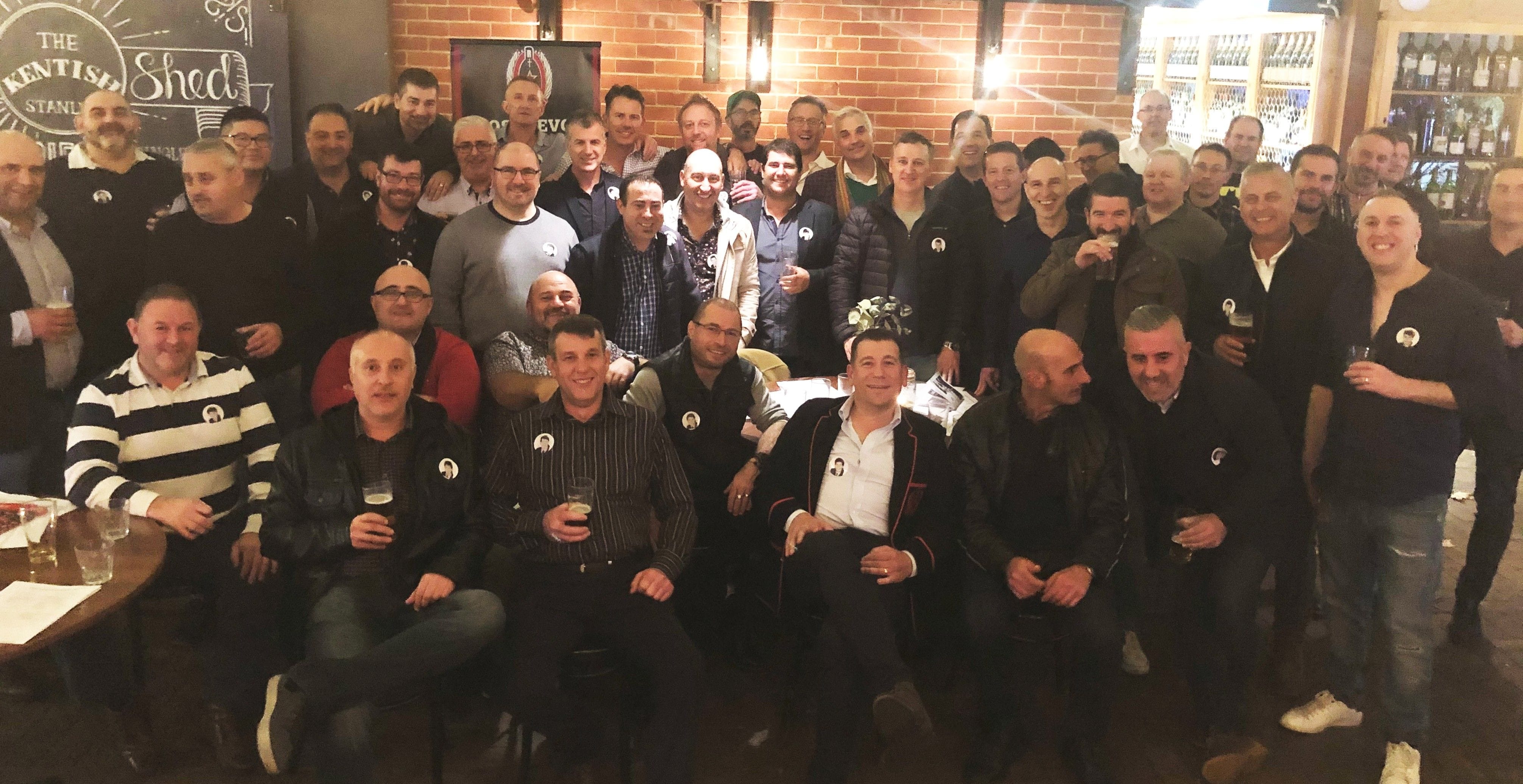 They may have had to wait an extra year to celebrate due to COVID restrictions, but the Class of 1990 made up for it at the Kentish Arms last Friday night when they celebrated their 30-year reunion. Well done to 1990 Deputy Head Prefect Jason Di Iulio for his great energy and persistence in getting the Red and Black boys back together. Our 1991 Graduates will celebrate their 30-year reunion later in the year. Thanks go to Community Engagement Officer Jack Campion for his support of all our Old Collegian events. Jack can be contacted at jcampion@rostrevor.sa.edu.au
AFL Old Collegians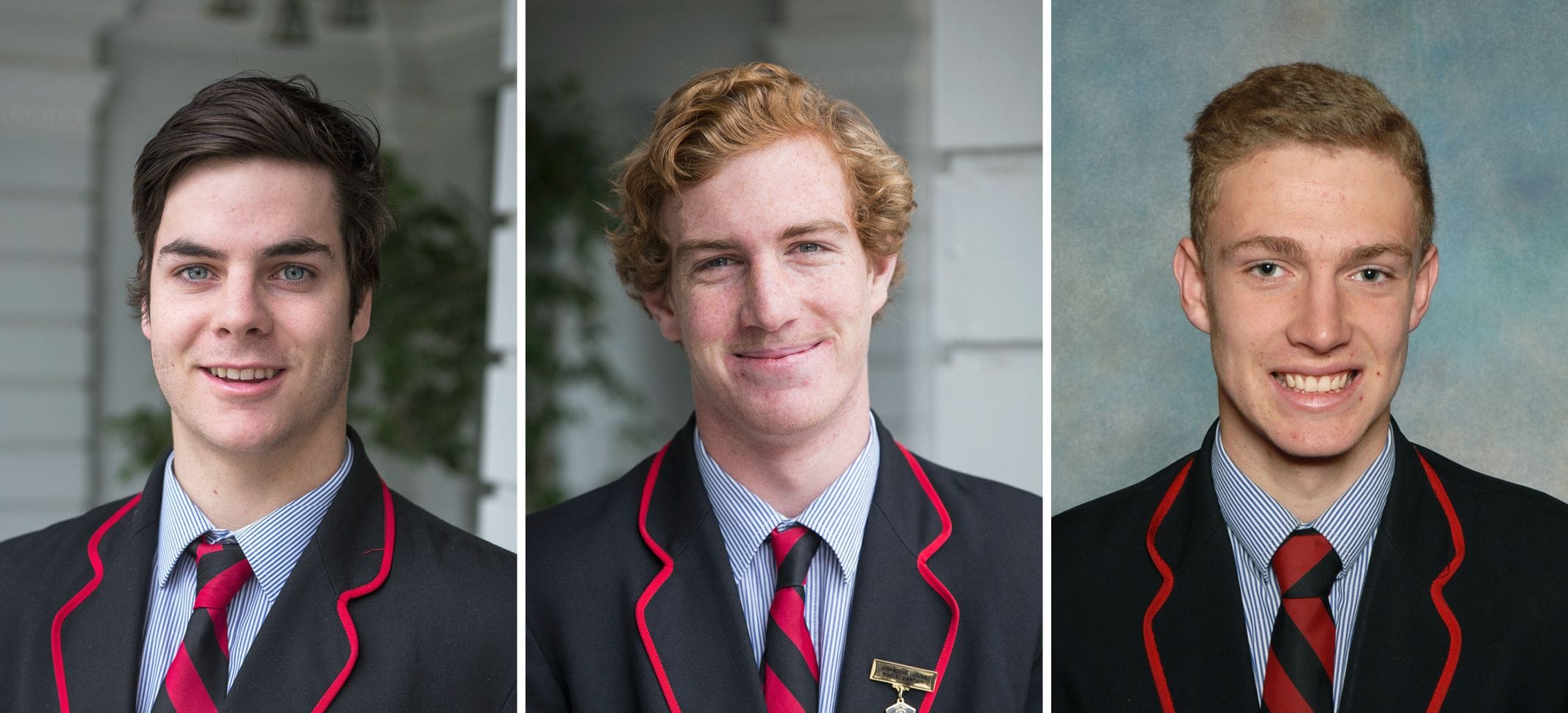 Keep an eye out for a potential Rostrevor reunion on the field at the Crows vs Demons match tomorrow if Darcy Fogarty ('17) lines up against Harrison Petty ('17). Darcy (from the South East) and Harrison (from the Eyre Peninsula) both boarded at Rostrevor College together, played footy together, graduated together and were drafted in the same year.
Congratulations to Callum Wilkie ('13), who played his 50th game for St Kilda on the weekend.
2020 Principal completes 4400km ride
Australia's Governor General His Excellency, David Hurley, and Her Excellency, Linda Hurley, accompanied 2020 Principal Brian Schumacher and his brother Ian into Government House as they neared the end of their epic 44-day, 4400km ride from Fremantle to Sydney. The pair raised more than $120,000 to fund labrador assistance dogs to support Defence Force Veterans and First Responders suffering PTSD. See the Channel 9 News report on their great undertaking.