Principal's News - Term 3, Week 3
Posted on 6 August 2021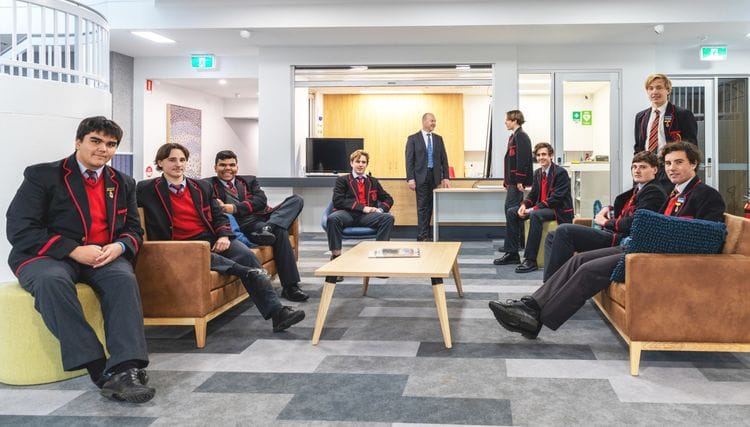 Frank Ranaldo
Principal
Face Masks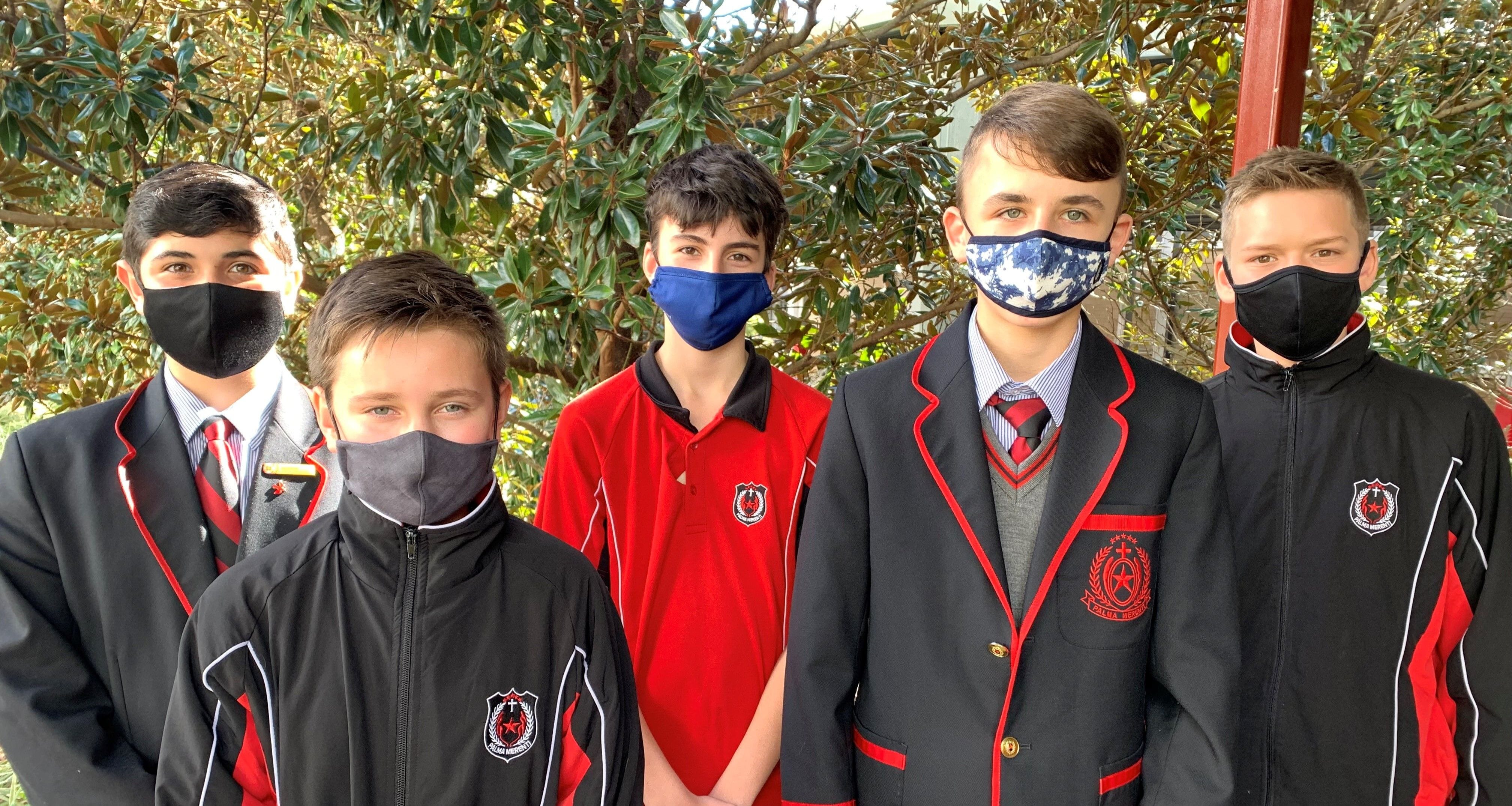 Thanks to parents for supplying reusable face masks for your sons to use at school. While face masks cannot stop the pandemic, they play a crucial part in protecting ourselves and others from infection. Reusable masks are not only more effective and hygienic, but are more environmentally-friendly. We will continue to supply disposable face masks in situations where a student has forgotten or lost his mask.
College Sport - Spectator Update
We are all extremely pleased to see the return of Co-curricular activities this week. The latest Catholic Education SA advice on spectators for school sport is as follows:
Outdoors: One person per 2 sqm. Spectators must wear a mask and be seated when consuming food and beverages.
Indoors: As a general rule, no spectators are permitted. One person is permitted to attend if they are required to be present as a caregiver for a participant. Spectator density requirements are one person per 4 sqm and masks must be worn.
Welcome back to Duggan House
We are delighted to welcome all of our boarders back to the refurbished Duggan House this term. In speaking with some of our boarders this week, they are really impressed with the new facilities and services, but equally as impressed with the aesthetics, including wall finishes, artwork, bright colours and modern furniture.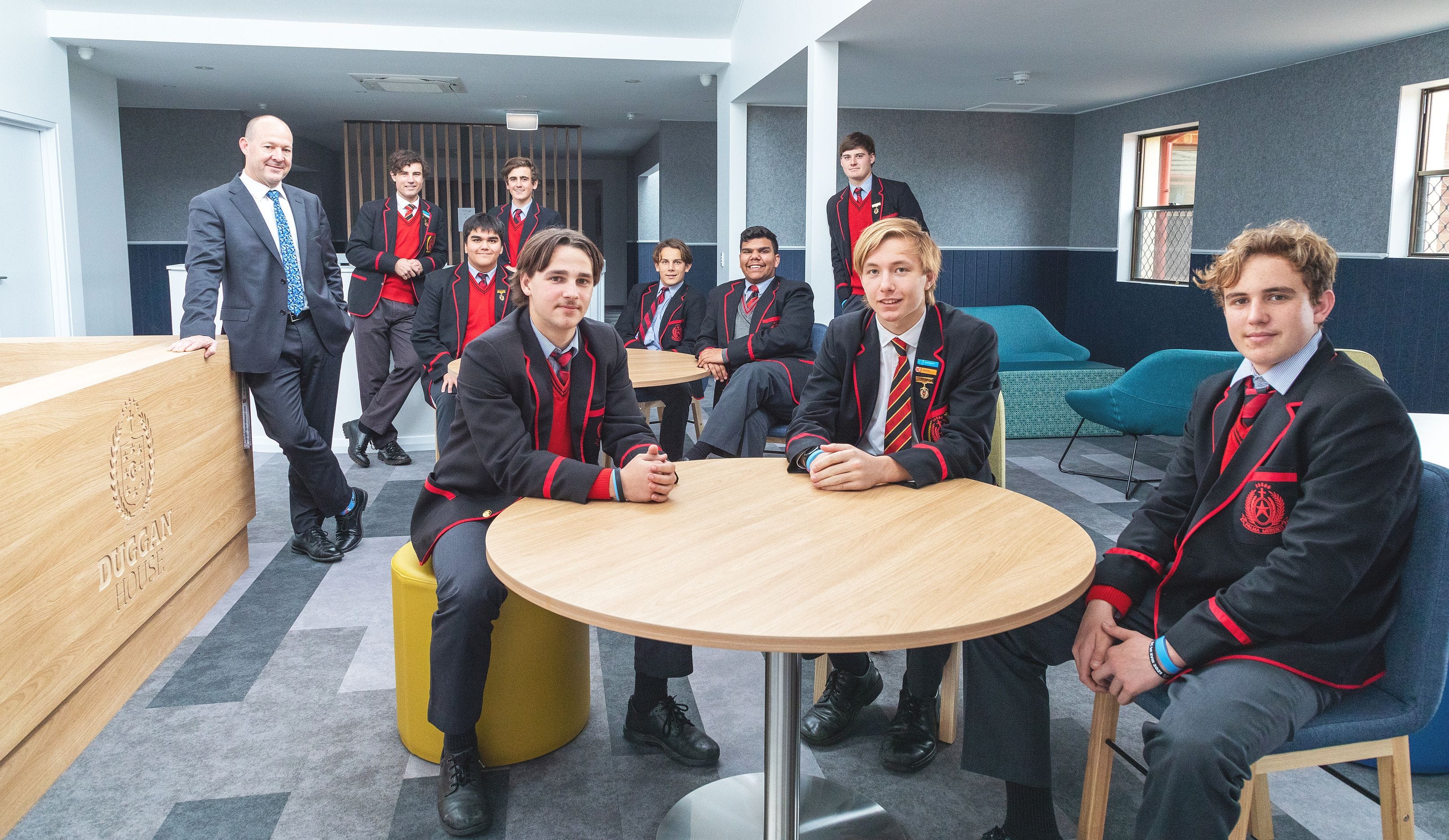 Due to COVID-19 restrictions, we have postponed a number of events we had planned to acknowledge all of our generous donors and supporters, including a Community Opening. Our Development Team is currently considering some alternatives.
I would like to offer my thanks to the Rostrevor Foundation, our Giving Day supporters and Catholic Education SA for their support. We also acknowledge our design and construction partners, Edge Architects and Shape Australia, as well as Leabrook Hill Interior Designers & Decorators (Haynes family) for the interior design and furnishings and My Blinds and Screens (Tarca family) for the window treatments. See our photo gallery HERE
New Appointments boost Student Support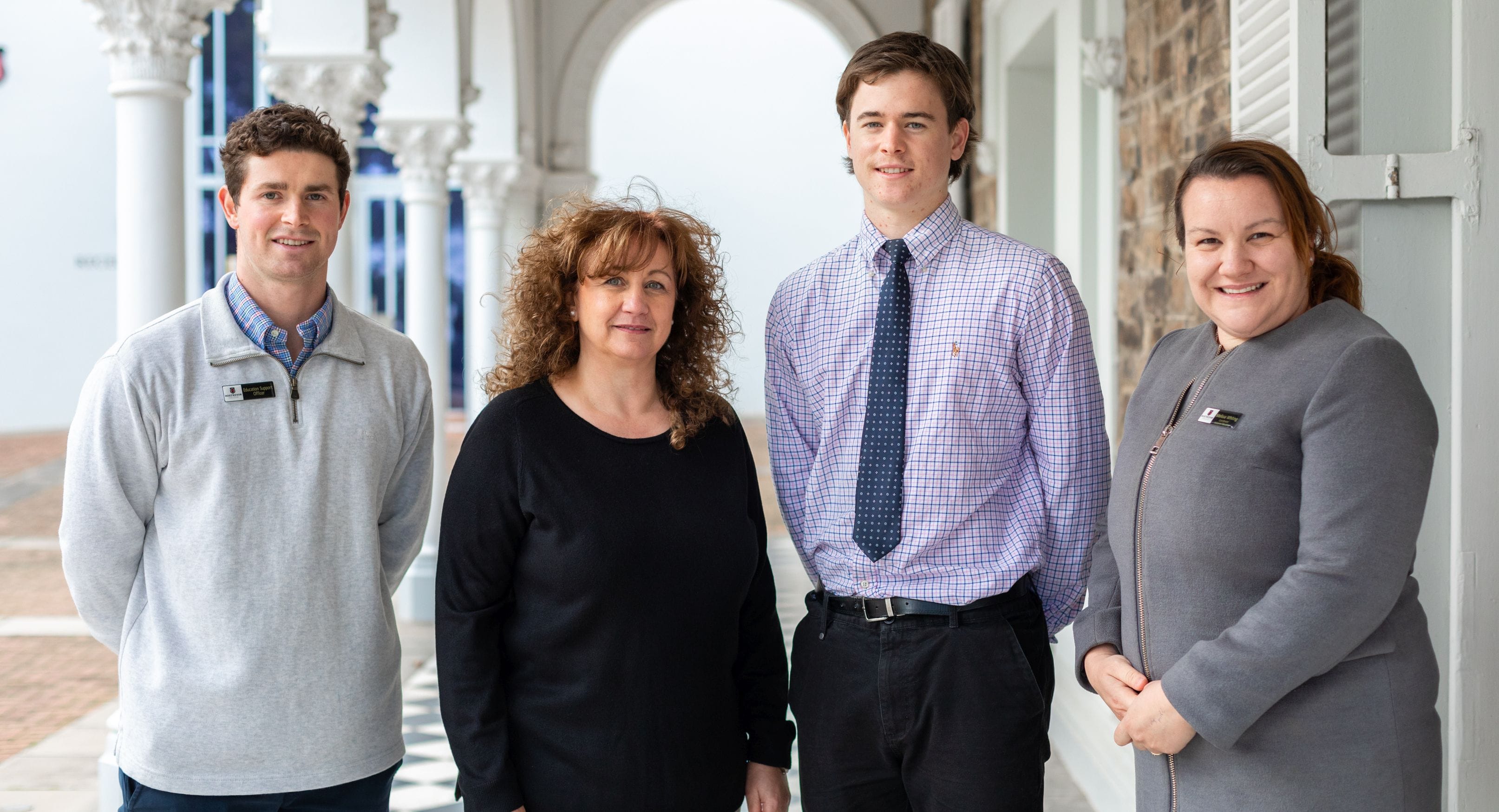 Welcome to Brad McCarthy, Gina Barozzi and Elijah Laube who join the College's expanded Inclusive Education Unit under the leadership of Melissa Whiting. The trio will providing learning and social support to students in the classroom under the direction of teachers.
Gina comes from Stepping Stone ELC and is well known to some of our younger students. Brad, who is studying teaching and is well known to many of our Senior Years students, will be standing in for Paddy Fairlie for the next six weeks. Elijah has an interest in NDIS support work and plans to study Occupational Therapy. He will provide support for our Year 9 and 10 students after making some strong connections during camps earlier this year.
Happy 100th Day to our Reception students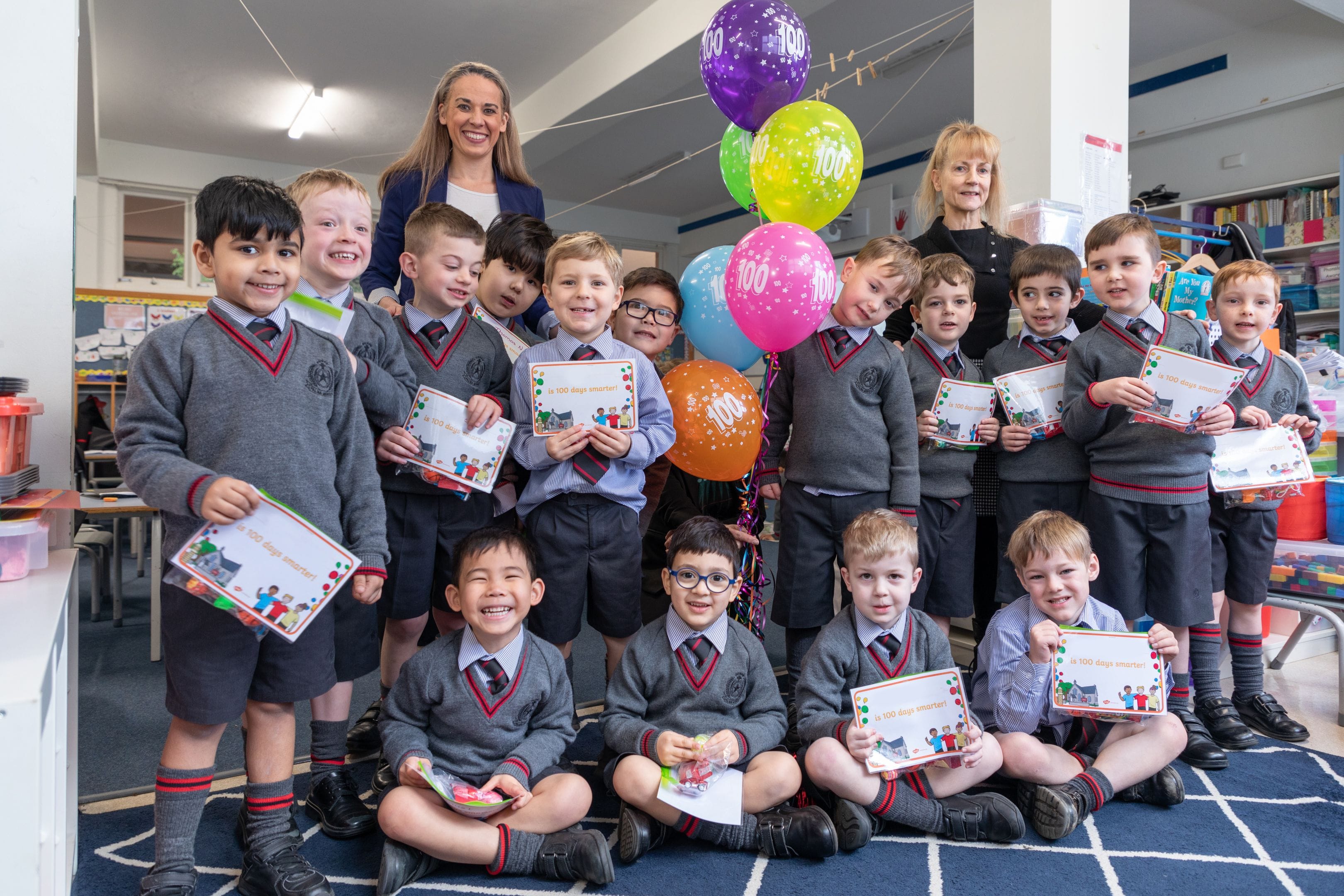 We can't believe these boys are already 100 days into their Rostrevor journey. Congratulations to all and thank you for making your seven new classmates feel so welcome this Term!
Rostrevor Digital Tech features in CESA Magazine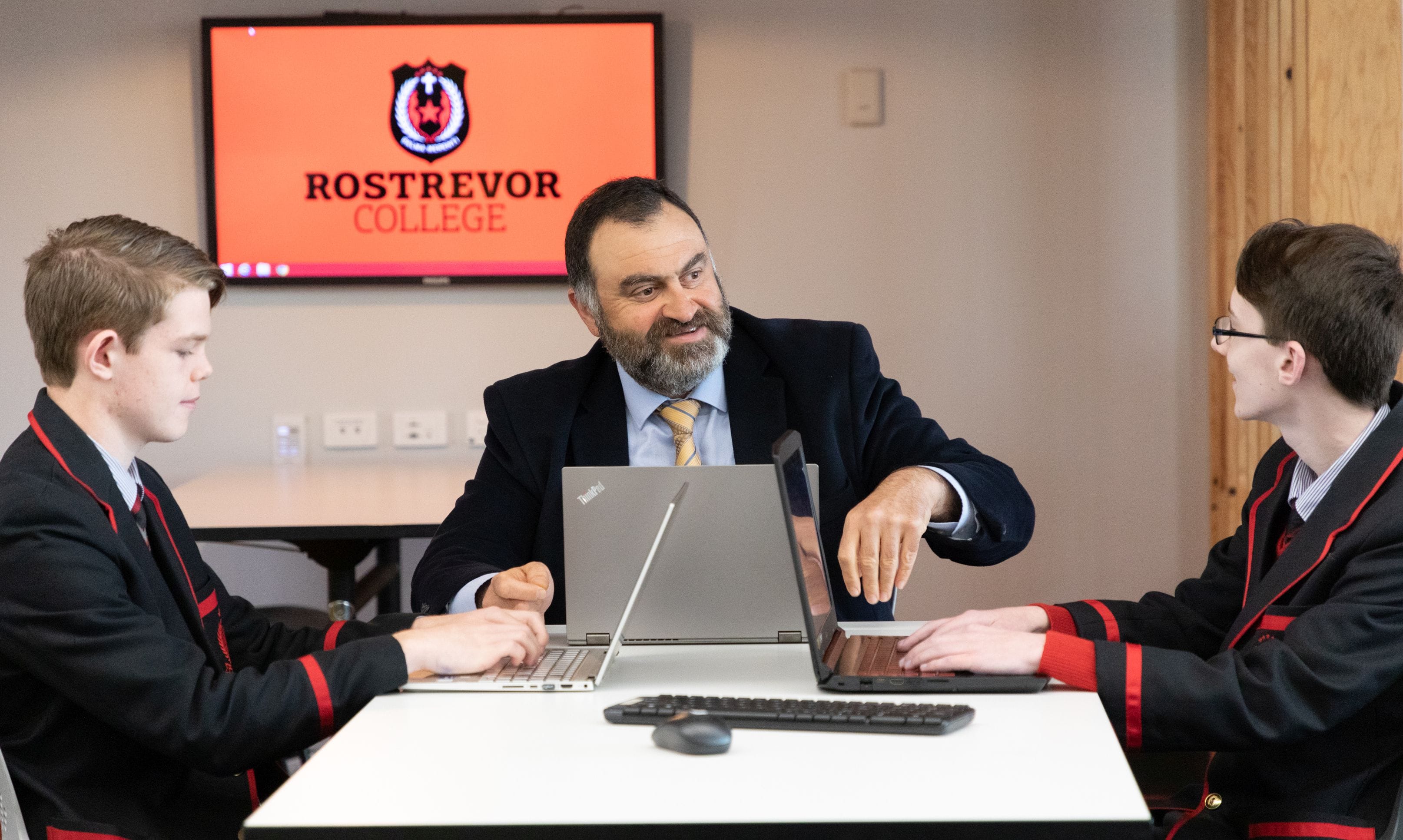 Rostrevor's strong focus on the careers of the future, including those in the Digital Technology sector, has been showcased in the SA Catholic Schools liftout which was distributed statewide via Saturday's Advertiser Newspaper. Congratulations to Year 10 Joshua Polkinghorne who spoke of his achievements and interest under the tutelage of Mr Vlad Baclagian. He was joined by Year 11 Sebastian Cramond - a talented programmer and coder who enjoys helping other students develop their skills. See the article on page 9
HERE
Wear Gold for Australia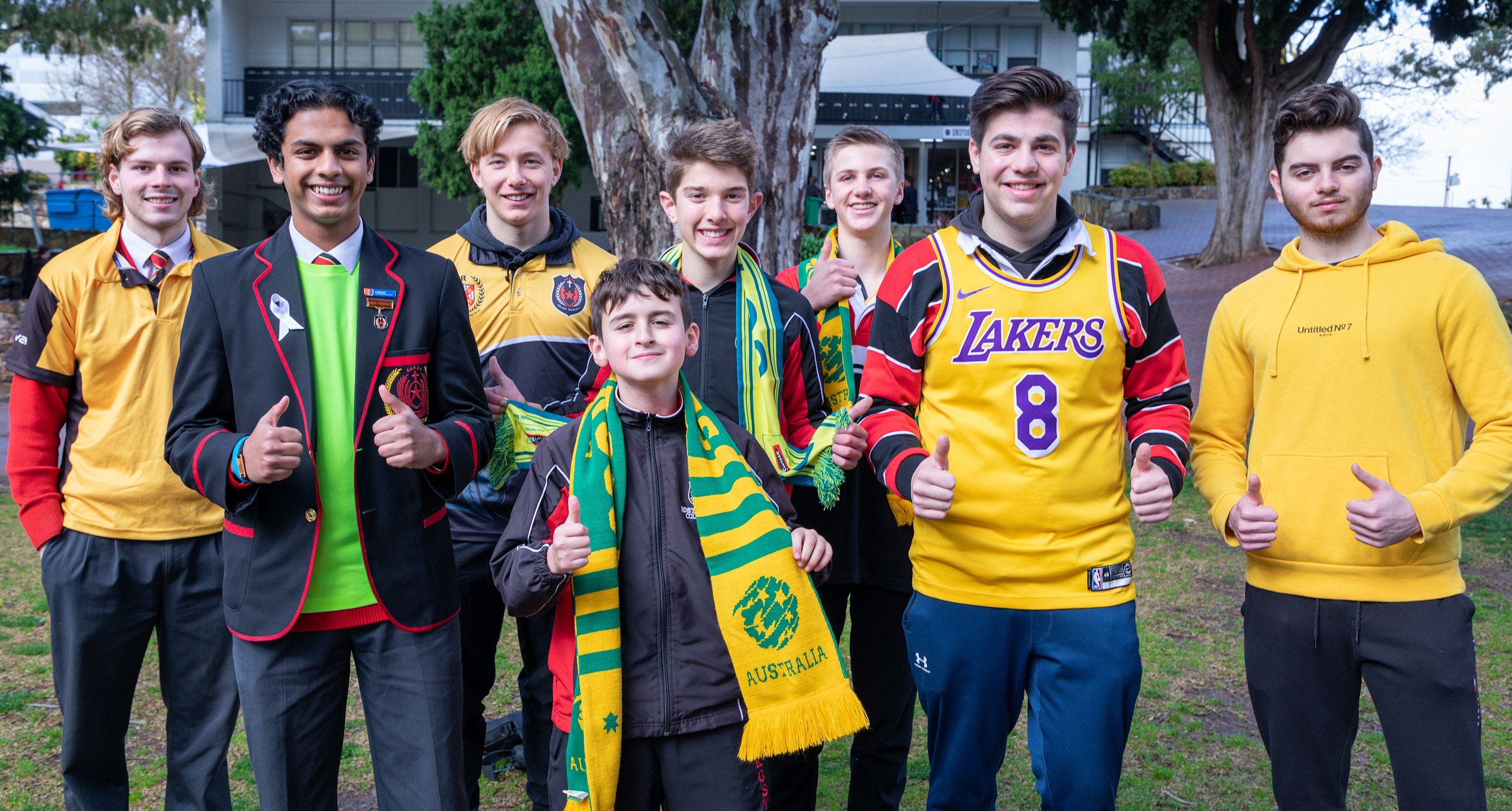 Students celebrated the success of all our Olympic and Paralympic athletes by wearing a touch of "Gold for Australia!" and made a gold coin donation to Edmund Rice Camps.
Our Year 5s were also keen to get in on the Olympic action and have designed their own gold medals.
Longest Kick and Soccer Crossbar Challenge
Next Tuesday, August 10, the Prefects will be running an AFL Longest Kick and Soccer Crossbar Challenge on the Big/Little Mem at lunchtime. Anyone can participate but, to be in the running to win a $5 canteen voucher, a gold coin donation is appreciated with proceeds going to Edmund Rice Camps.
Scarves and Beanies
New supplies of Rostrevor beanies and scarves have arrived and are available from the Uniform Shop, with proceeds going to Rostrevor's India charities.

COVID-19 Updates & Resources
Please continue to refer to our dedicated COVID-19 Updates & Resources webpage on the College website, for relevant links and up-to-date information, including College communication and a range of other resources. You can access this page by navigating to our homepage and clicking on Parent Resources link at the top of the page, or by clicking HERE