Principal's News - Term 3, Week 4
Posted on 13 August 2021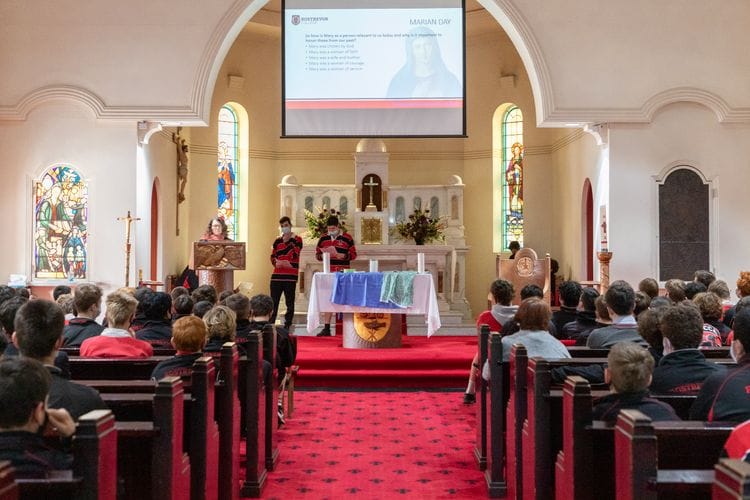 Frank Ranaldo
Principal
Marian Day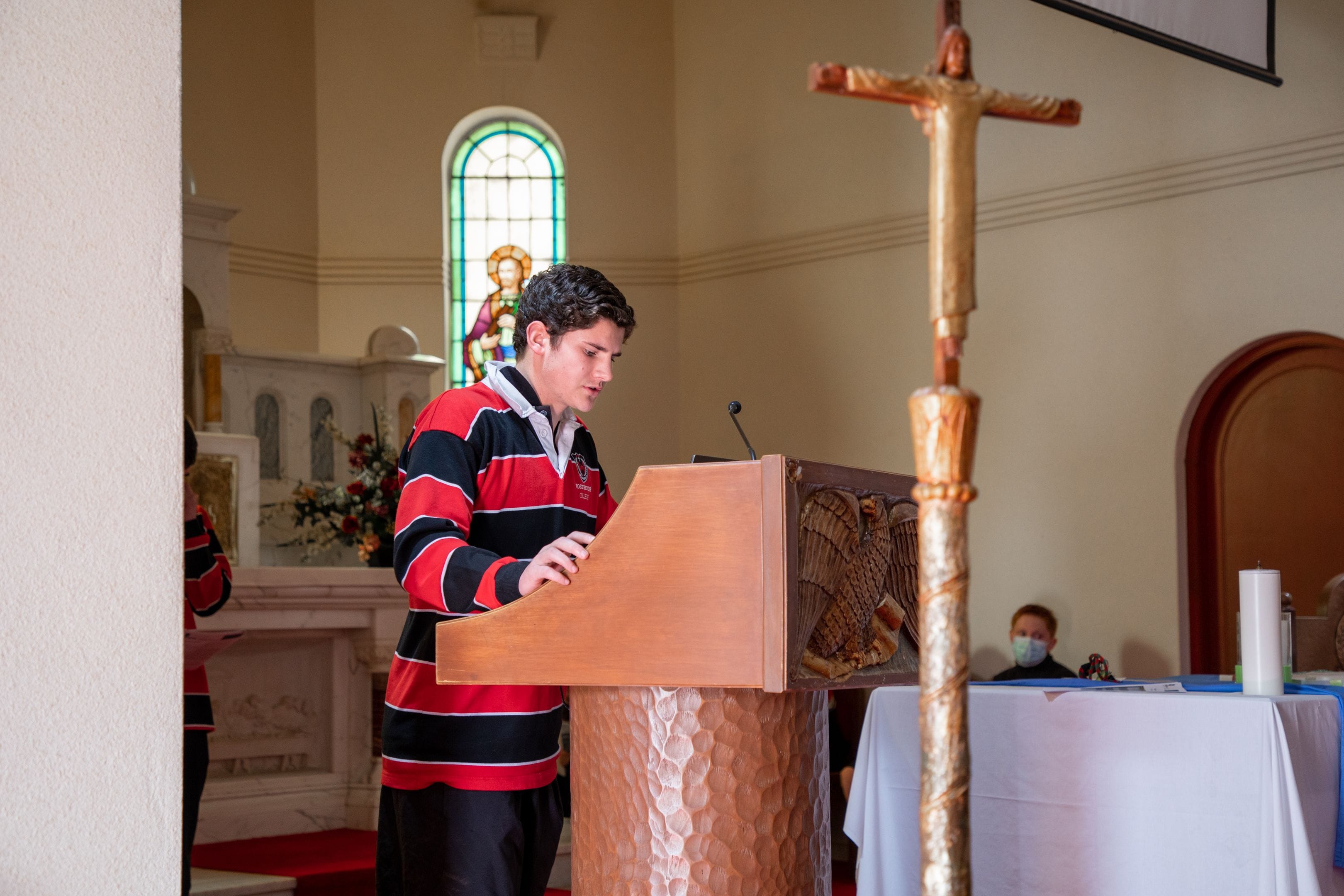 This morning we celebrated one of the most significant days in our College calendar - Marian Day. August 15 is a special day in the Catholic Church as it is the Feast of the Assumption and we take the time to give thanks to our mothers and to emphasise the respect that all men should show for women, especially our mothers who have made so many sacrifices for us.
After the House Liturgies, students listened to Teresa Branch, the Fred's Van Coordinator for St Vincent de Paul, via Zoom. Students were reminded of how privileged we are and, therefore, our calling to stand in solidarity with those who are less fortunate. Students then gathered in House groups to enjoy lunch provided by the College (the popular Rossi Burger), followed by a Years 5-12 Walkathon around the campus (see the full gallery at the bottom of this page).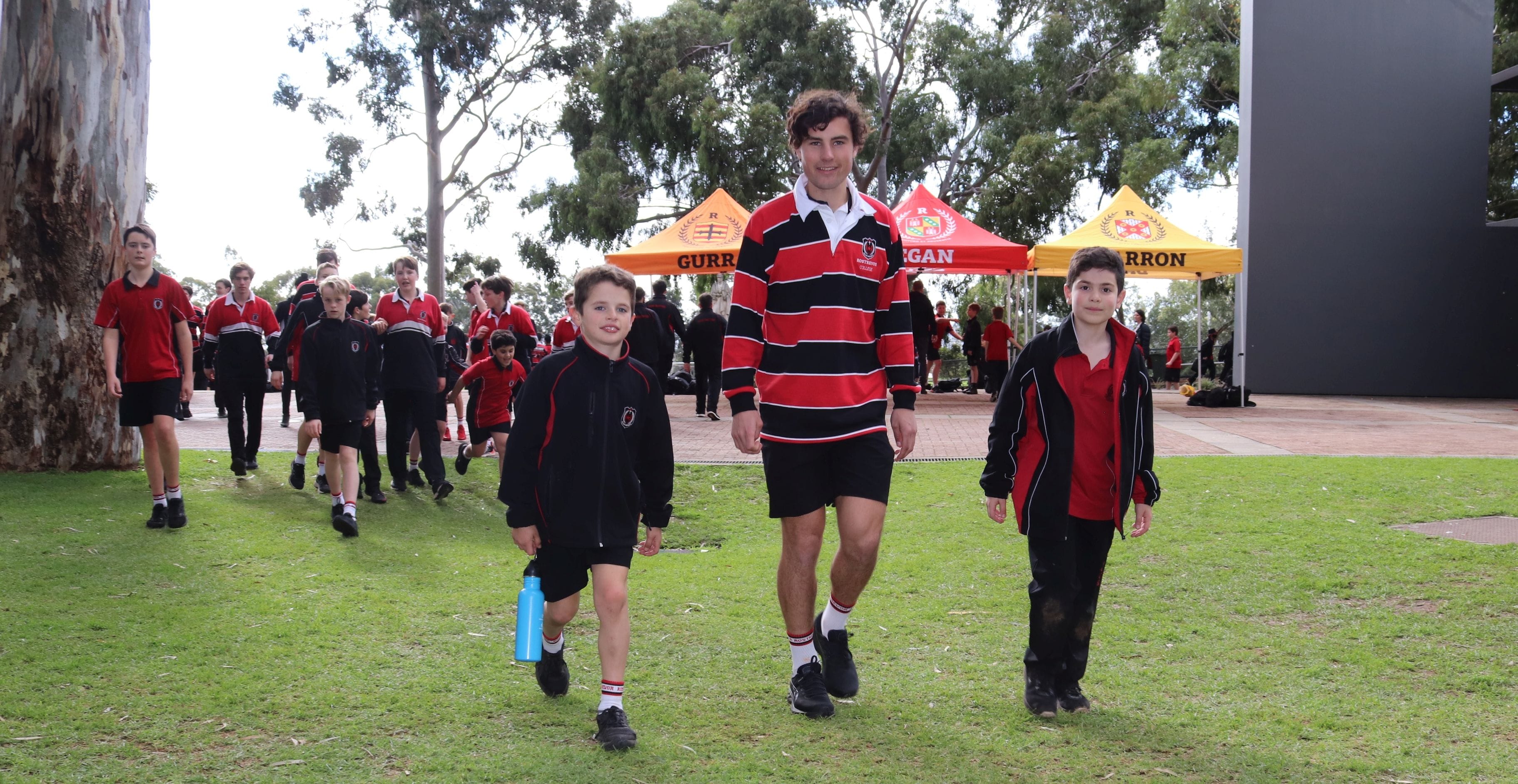 Cross Country inter-House event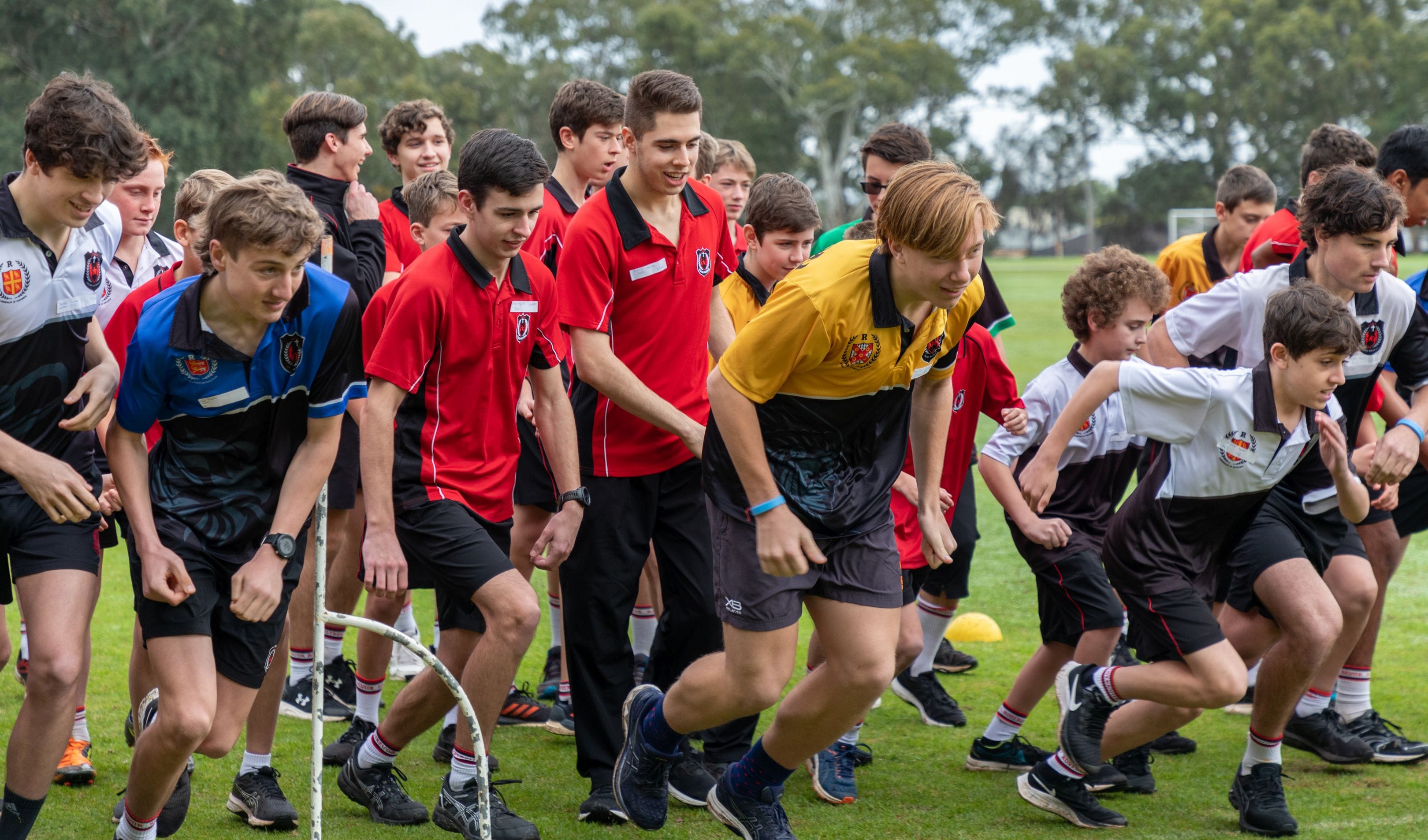 It was a fantastic turnout at this morning's MY/SY inter-House Cross Country event. Based on overall performance, Egan House won the SY Shield and overall trophy, while the MY Shield went to Webb House. Well done to all 70 runners who completed the 2.5km course ahead of Rostrevor's Athletics Carnivals on Aug 24 (JY) and Aug 26 (MY/SY).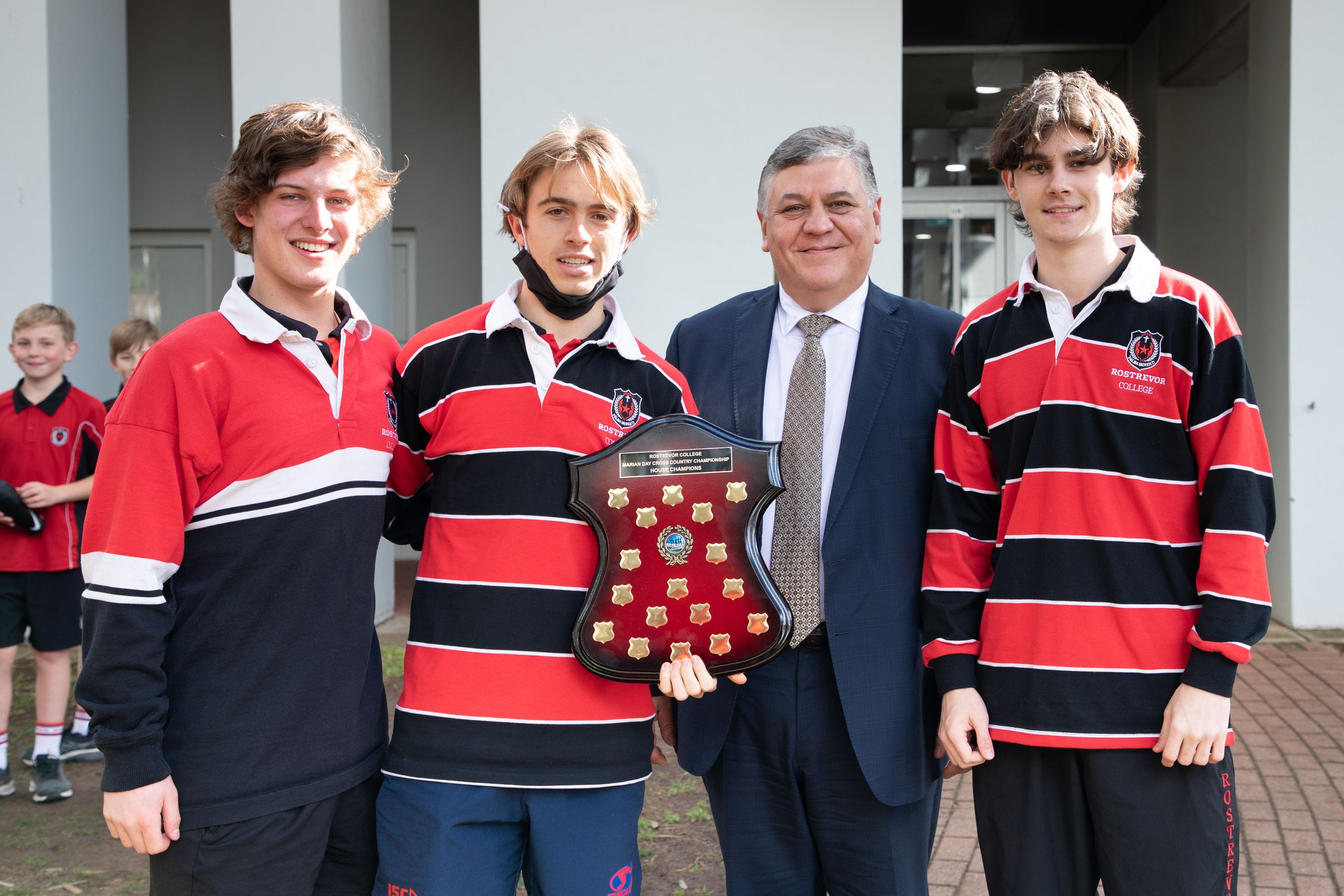 Congratulations to Head Boarder Jayden Gale who took line honours for Webb House.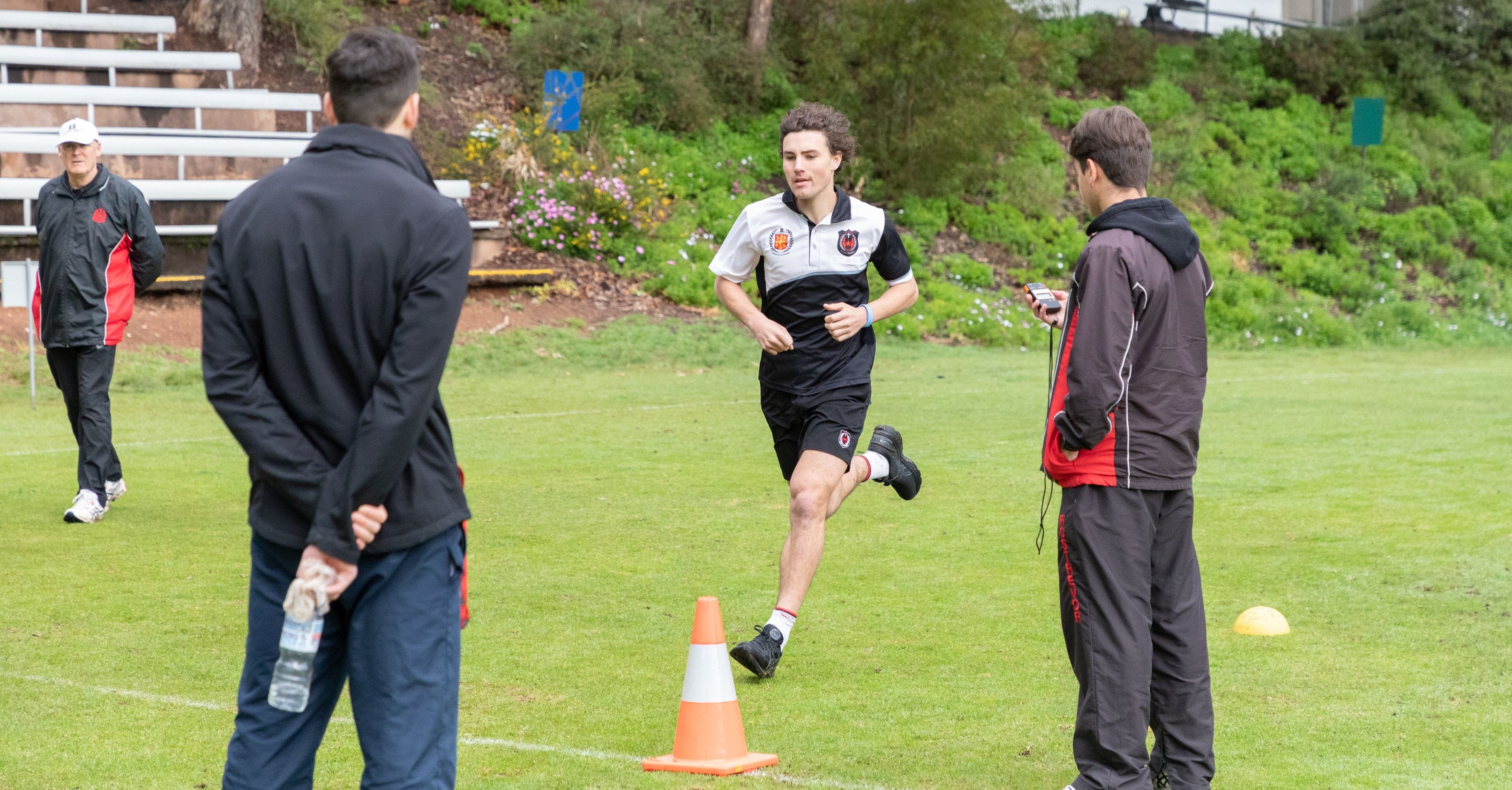 Congratulations to our all Year level winners:
Year 12: Jayden Gale
Year 11: Christian Corbo
Year 10: Jack Piasente
Yeaw 9: Luka Marzullo
Year 8: Massimo Cerracchio
Year 7: Christan Tassotti
Stradbroke Road Speed Limit
Rostrevor families are invited to share their views on the proposal to reduce the speed limit on Stradbroke Road (between Morialta Rd and Baroota Ave) from 60kmh to 50kmh. Please read the Information Sheet and Feedback Form. You may also provide your feedback via this online link HERE
Intercol
We are all looking forward to some great sport being played at next week's Intercol, which will be hosted by Sacred Heart College. Healthy school rivalries bring teams and communities closer together as we support the players, the schools and the sporting code. The theme this year for our 98th Intercol is again "Respect over Rivalry". School spirit is high as we approach the week ahead. This is more about supporting each other and celebrating our diversity as a source of strength, and not just about making noise. This is not a one-off event, but a daily commitment made by our young men that will continue to shape the Rostrevor College culture and continue the legacy of respect and self-discipline for the next generation of students.
A full fixture will be released on Monday, but we can advise the following:
Wednesday: First XI and Middle A Soccer; Open A, B and Middle A Basketball
Thursday: U18 Rugby
Friday: Open and Middle Squash; Table tennis
Saturday: All other matches including First XVIII
Students will be allowed to wear the supporter's beanie and scarf in the lead up to, and during, Intercol next week.
Spectators at Sport this Weekend
The new arrangements are:
Spectators at indoor sports are permitted 1 person per 4 square metres (masks required)
Spectators at outdoor sports are permitted 1 person per 2 square metres.
Seated consumption of food and beverage is allowed (outdoors and indoors). Communal food and beverages are not permitted.
Virtual Visit to Mithra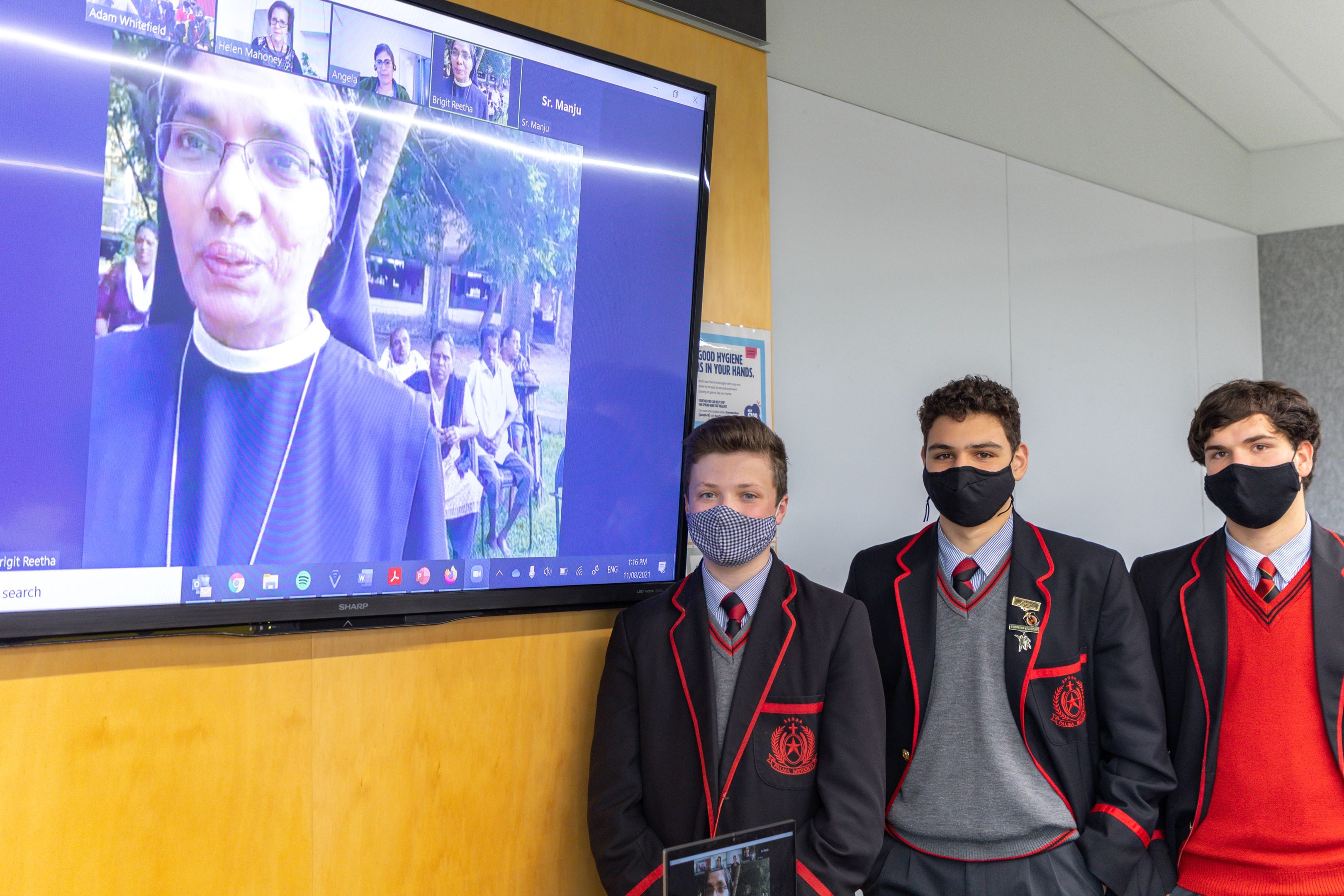 While COVID-19 may have halted Rostrevor's India Pilgrimage, several students enjoyed a special online visit this week with the Sisters, children and young adults of the Mithra Rehabilitation Centre in Chennai. India. Mithra, which means "friend", supports disadvantaged people living with intellectual and physical disabilities. Time spent at Mithra by Rostrevor students and staff has been life-changing for many of our Pilgrims and the College continues to support Mithra as it has for almost 50 years. On Thursday, Sister Brigit Reetha and about 40 Mithra residents had the chance to chat and connect with our Social Justice Group and Prefects.
Vinnies SA Clothing Collection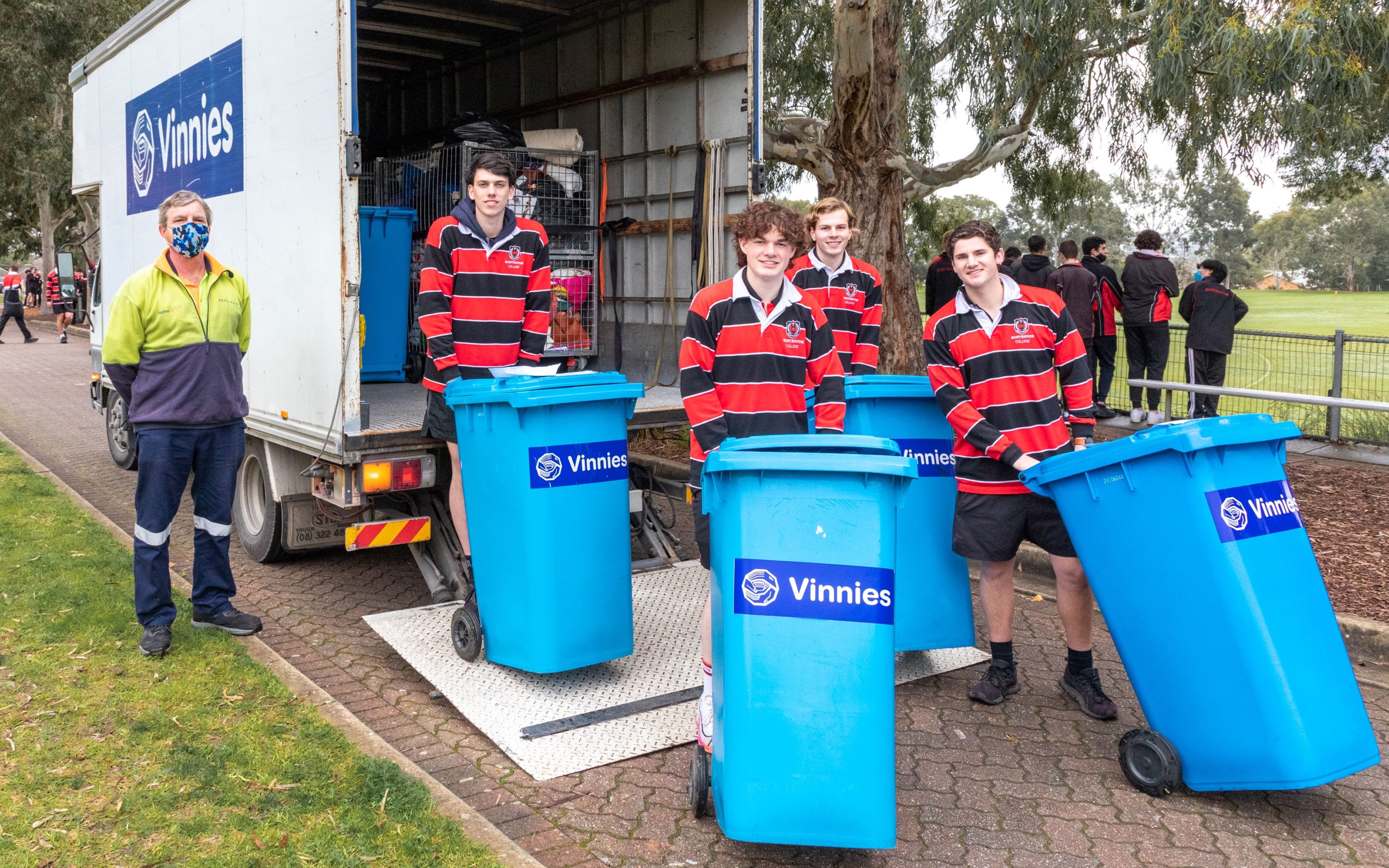 We would like to thank all our families for their generous clothing and homewares donations over the past few weeks. Today, several of our Social Justice Group students helped load up the weighty bins of quality clothing that will support those in need.
Co-curricular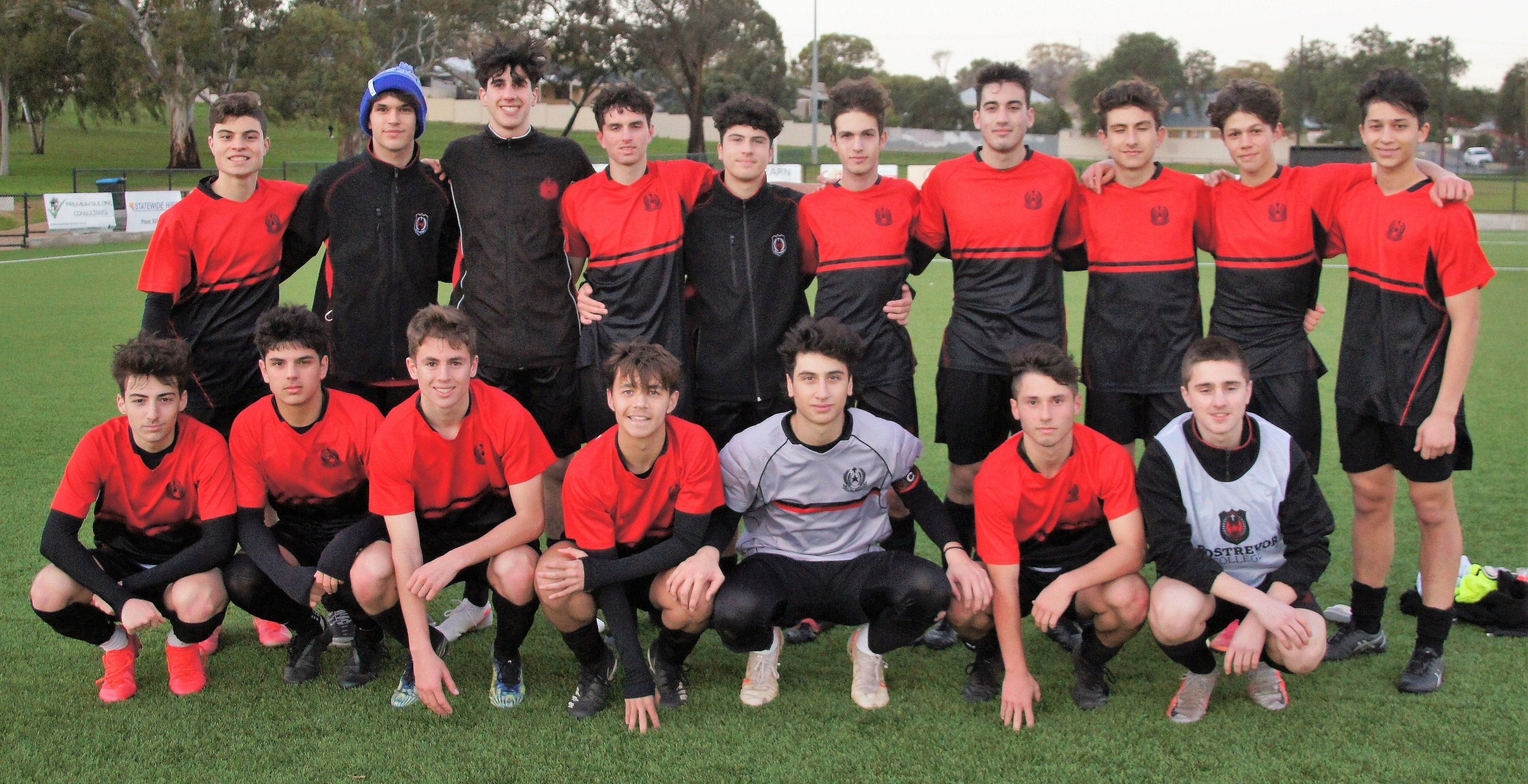 Rostrevor's First XI is finals bound after a great 2 - 1 victory over St Peter's on Wednesday night. The match kicks off an important two weeks for the team as it prepares for Intercol on Wednesday, a semi final and, hopefully, a final. Special mention goes to Year 11 Luke Tirimacco (bottom left) who scored his first (and second) goal for the First XI.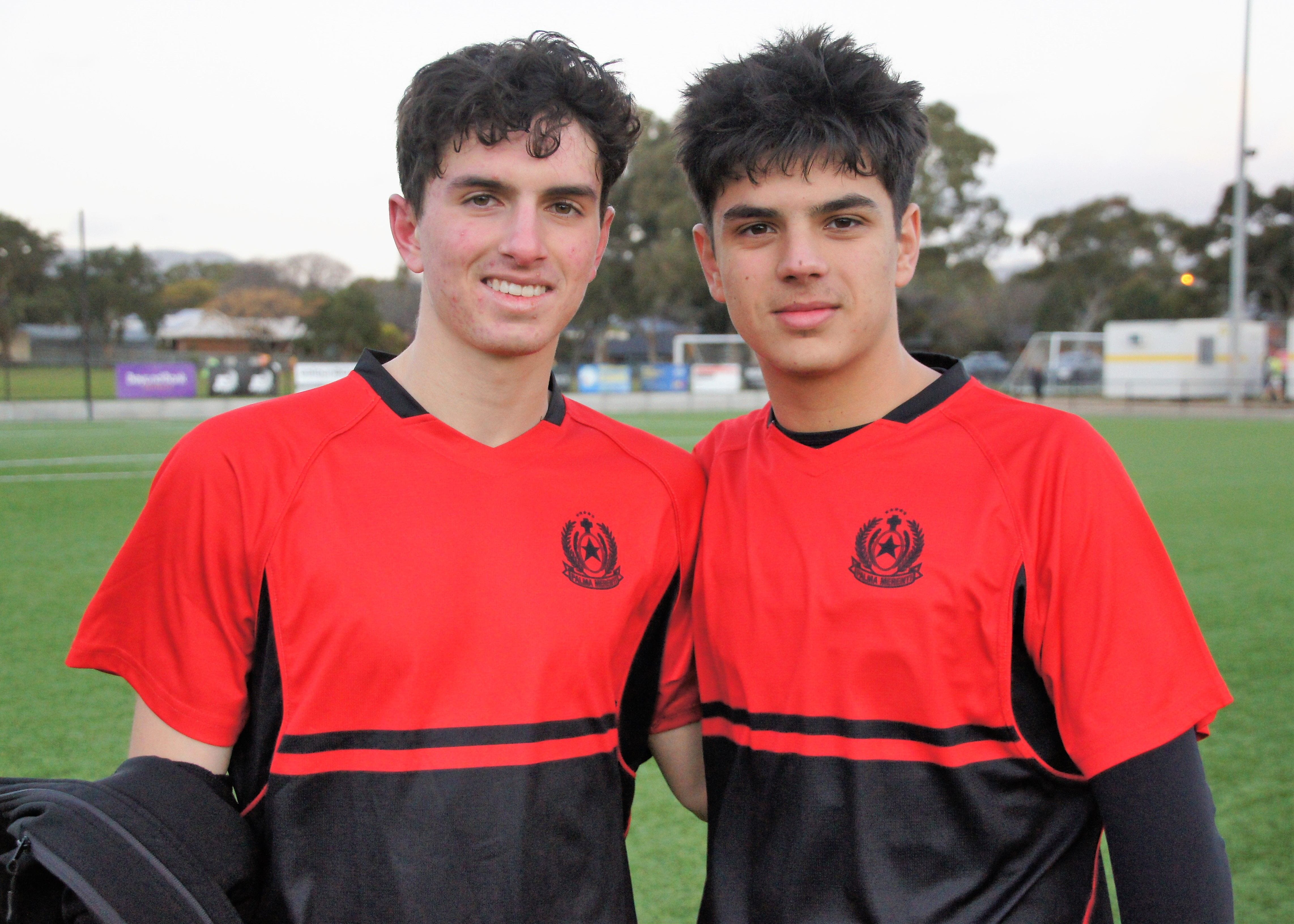 First XI Soccer Round 9
Rostrevor 2 V St Peters 1
Best: G Ruggiero, A Schirripa, L Tirimacco
Goal Scorers: Luke Tirimacco X2
Fabian debuts for the Reds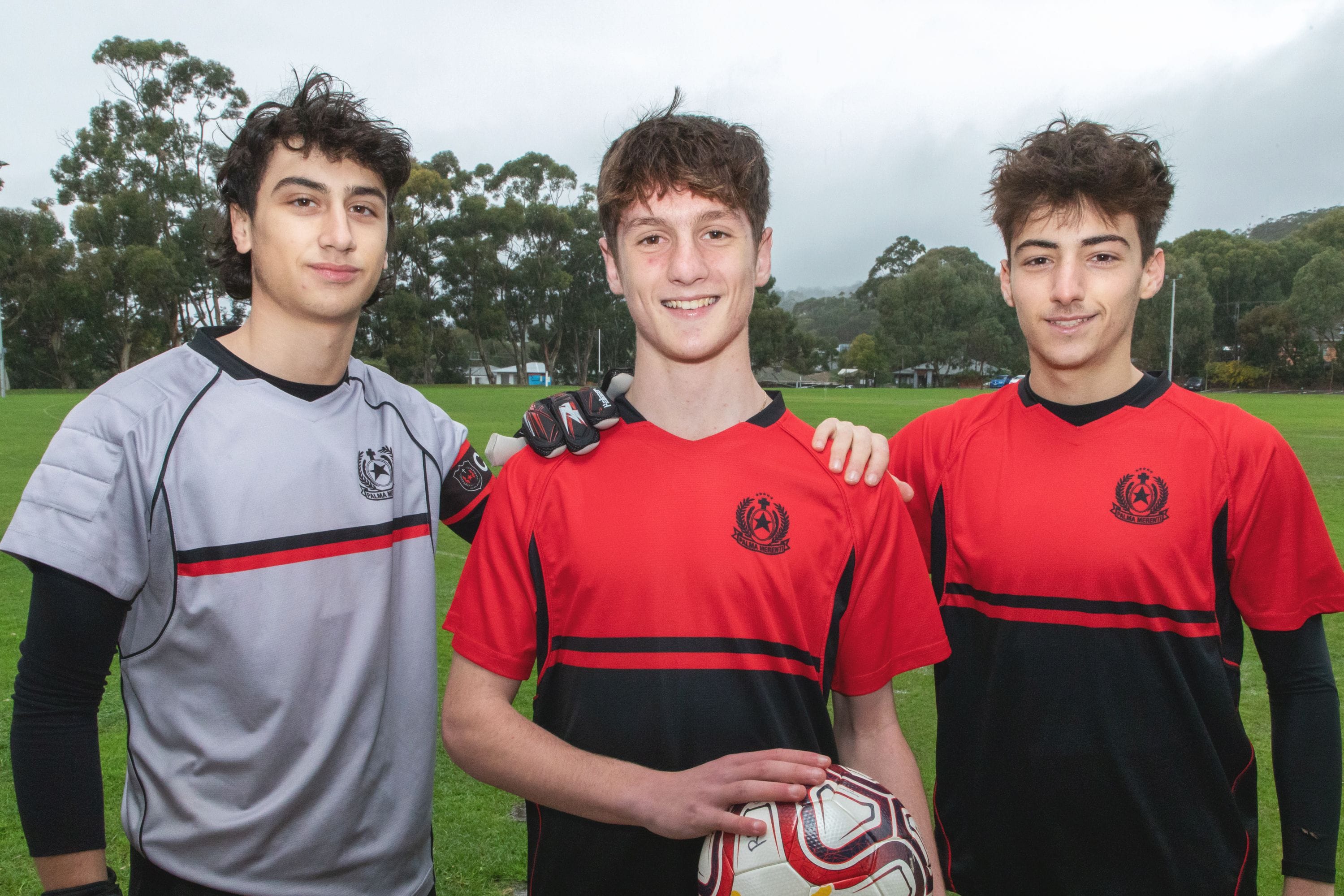 Congratulations to Year 10 Fabian Talladira (centre) who joins Adelaide United's National Premier League (NPL) Reserves (Youth Squad). It follows the recent inclusion of Year 12 Matthew Maio (right) in Adelaide City's Senior NPL team. With support from Coach Terry Frangakis and strong leadership from Lachlan Fusco, our First XI are excelling at both College and Club level.
See this week's Co-curricular fixture HERE


Author:
Frank Ranaldo
About: Principal