Principal's News - Week 6
Posted on 5 March 2021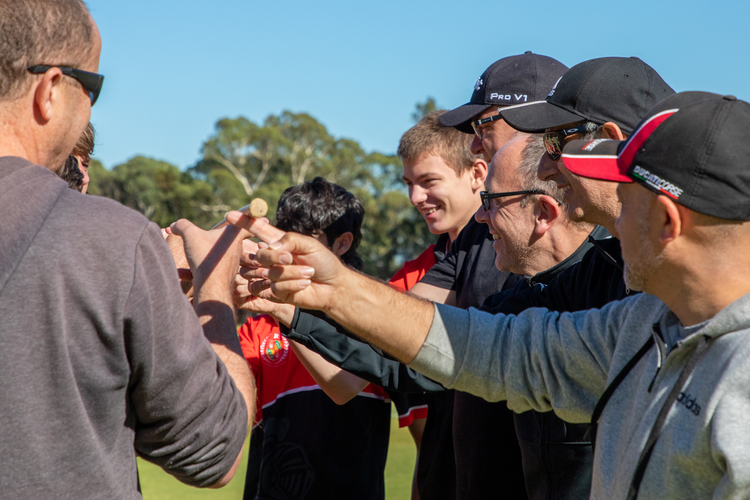 Principal's News Week 6

Frank Ranaldo
Principal
Year 10 Stepping Up Program and Retreats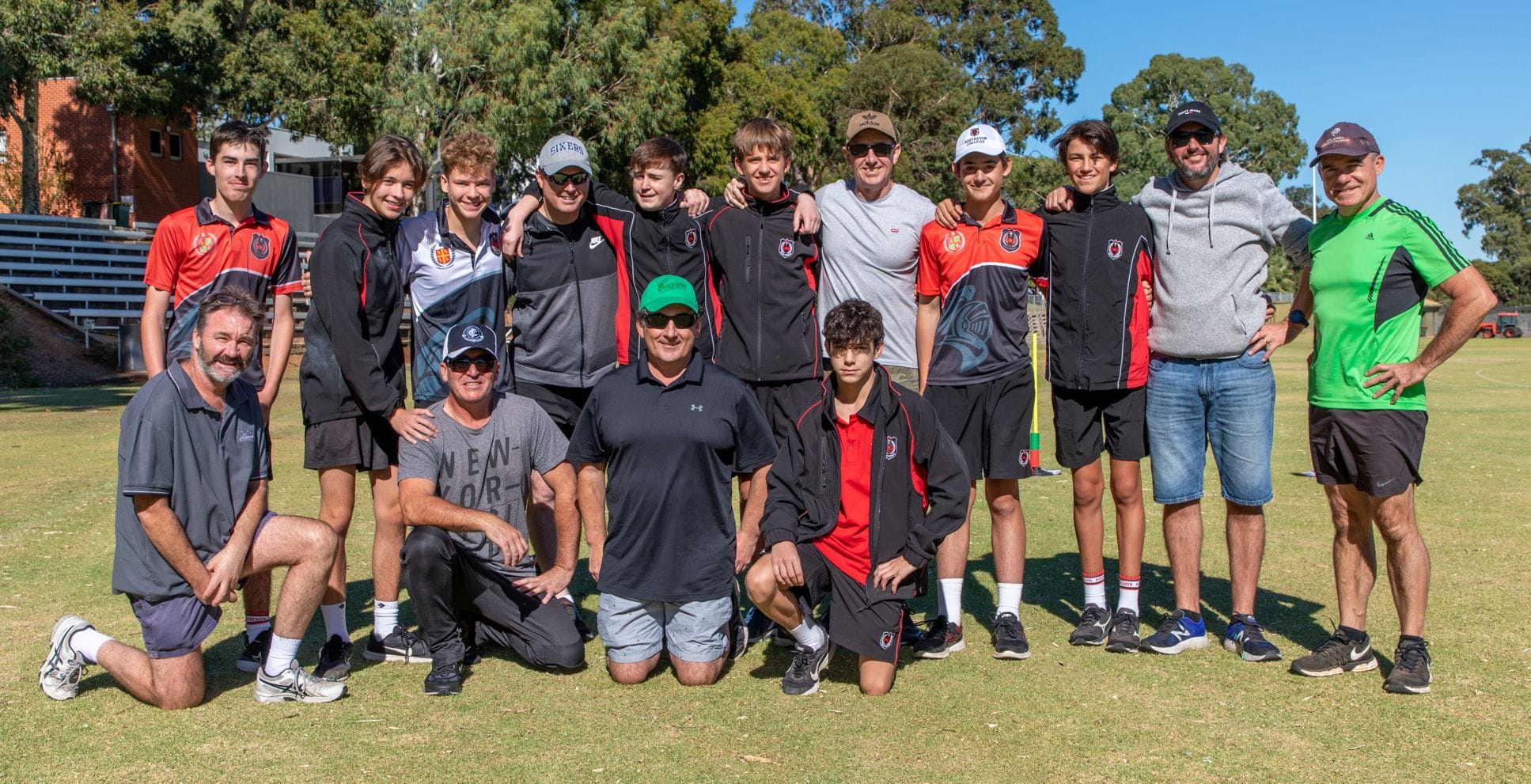 The Stepping Up Program is one of the most enjoyable events in the Rostrevor Calendar for our Year 10 students, fathers and male role-models. The two-day program allows students to spend quality time with a significant man in their lives - enjoying physical activities, raft-building, problem solving and allowing time for quiet conversation. The days were a great success and we were delighted with the attendance and the wonderful feedback. The program is based on extensive research in the area of boys' education which highlights the benefits of acknowledging the challenges facing adolescent boys, the need for male role models in their lives and the importance of having conversations we may otherwise not have.

We would like to take this opportunity to thank all those male mentors who took time away from other commitments to be a presence on the day, in particular those who travelled distance to be with our Boarding students.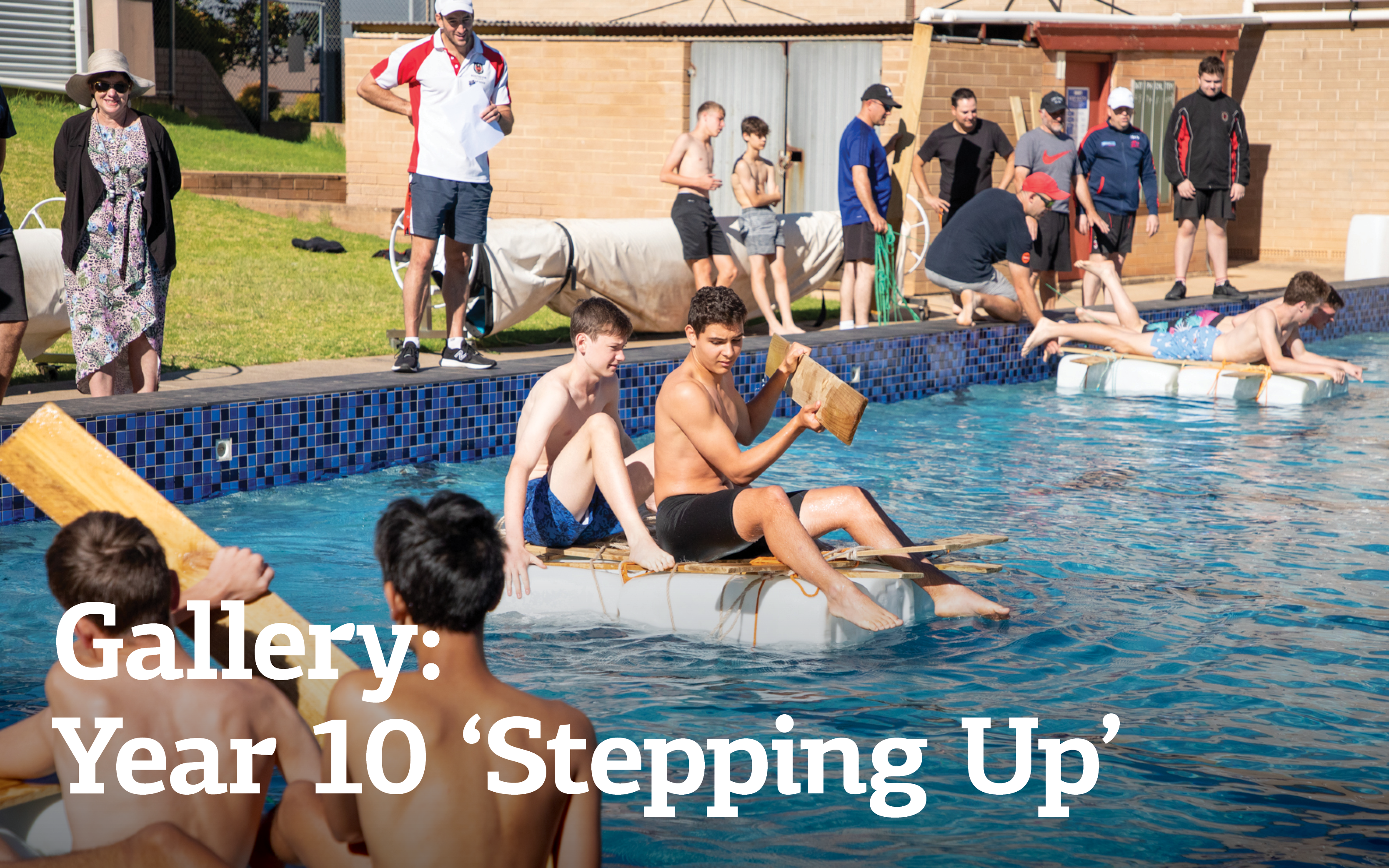 Respectful Relationships
Respectful relationships underpin all aspects of learning and interacting at Rostrevor College. Our boys learn about respectful relationships through many forums including our Religious Education Program, presentations delivered by SAPOL, Brainstorm Productions and when we address our Year 11 and 12 students prior to their Formals. At Rostrevor, we support our students' social, emotional and spiritual development by helping them to learn about themselves and others and by guiding them on healthy relationships and behaviours. I would also like to take this opportunity to thank you, as parents, for your support in our endeavour to provide opportunities for your sons to participate in activities that help them in these areas.
Resilience
Our boys experience a tremendous amount of physical and mental growth on a daily basis. Between school, co-curricular activities, work and their social life, teens face lots of new experiences and challenges. Being resilient gives them the ability to tackle these head-on, bounce back from any setbacks, and have the best chance at succeeding. It allows them to learn and grow in all situations; skills that are crucial to wellbeing and development. To hear more about how you can support your son in building resilience, please come along to our Parent Education Seminar, 'Resilient Young People' presented by Mark Le Messurier on the evening of Wednesday 17 March 2021. See flyer here Parents are asked to register for this event via the Rostrevor QKR App on your mobile device. If you have any questions about accessing this App, please Click Here
State Swimming Championships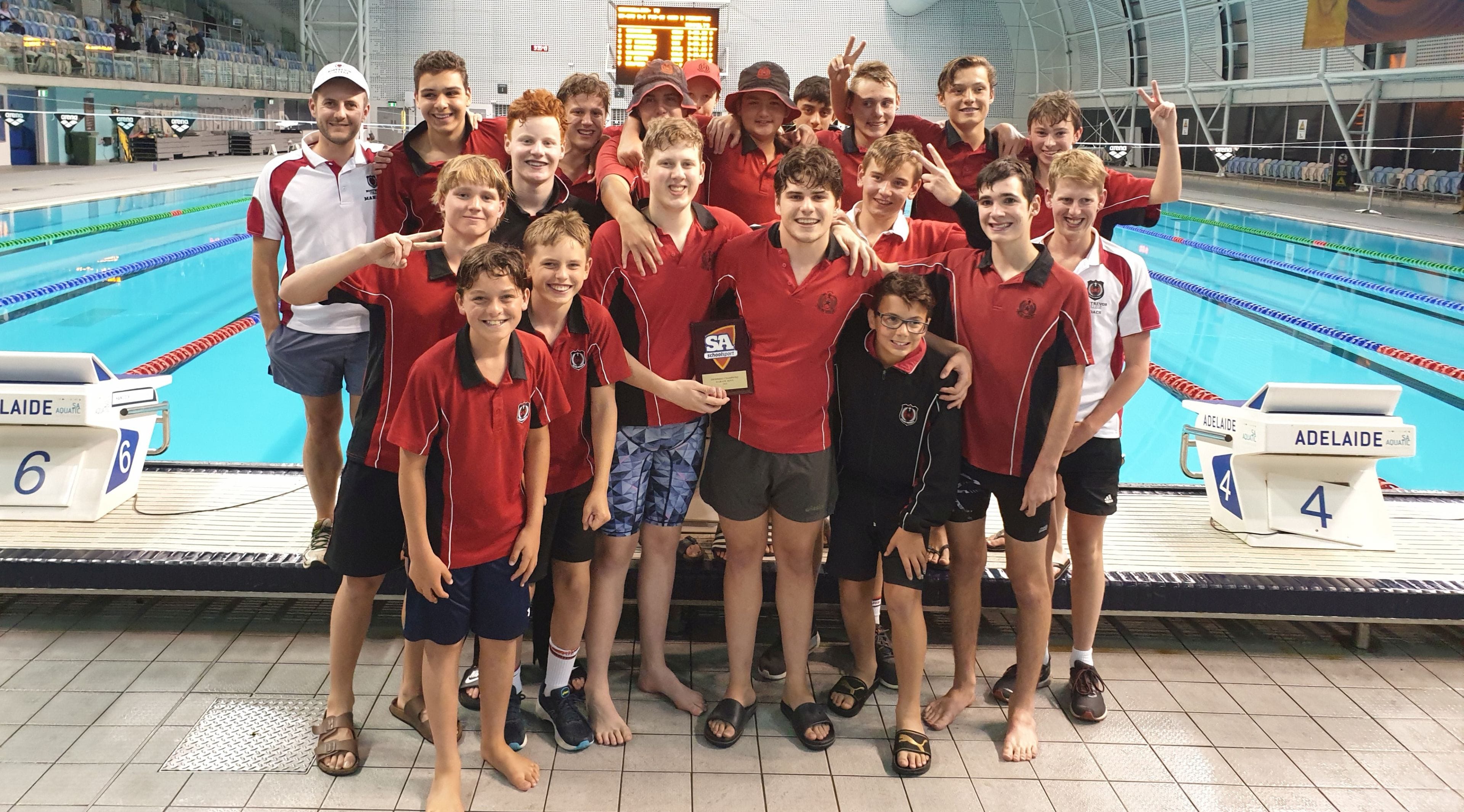 For the second year in a row, Rostrevor has won the B-Grade State Secondary School Swimming Championships (Boys' Team) ahead of Blackfriars, Westminster, St Michael's, St Ignatius and Pulteney Grammar. The boys had some incredible swims across all events and relays last night, notching up many personal best times. Thanks go to Coach Jack Myers and Manager Adam Whitefield for their great support. To read a more detailed Swim Team report by Mr Whitefield, CLICK HERE
Good luck to the following swimmers who are taking part in the SA Age Long Course Championships this weekend: Noah Filmore (Yr 7), Jack Filmore (Yr 9), Thomas Braunack (Yr 9), Jordan Martin (Yr 9) and Zac Guth. Jordan Martin posted a National qualifying time in the 800m freestyle last night and will perform in three finals tonight in backstroke, butterfly and freestyle.
State Athletics Championships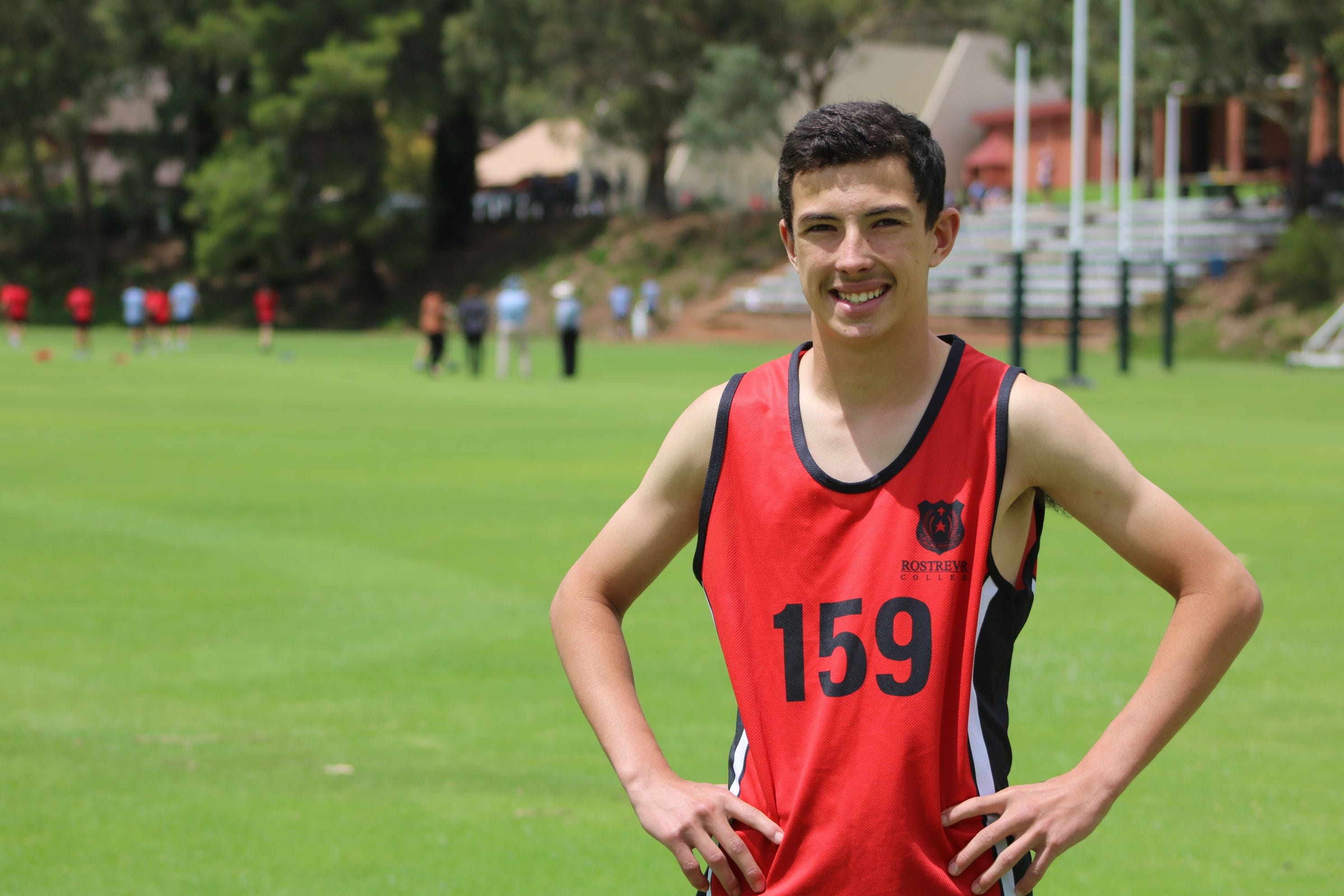 In an exceptional performance at last weekend's State Athletics Championships, Year 9 Thomas Griffiths won four gold medals in the U16 age group further cementing his place at April's Australian Track and Field Championships in Sydney in the 100m, 200m, Long Jump and Triple Jump. He ran personal best times in the 100m (11.13 sec), 200m (22.58 sec) and produced a national-qualifying Long Jump of 5.87m to back up his 12.04m Triple Jump qualification. Silver medals were also awarded to Year 10s Riley Craig (Steeple Chase) and Wieu Duang Deng (Triple Jump) in the U17 age group.
New Students' Welcome Lunch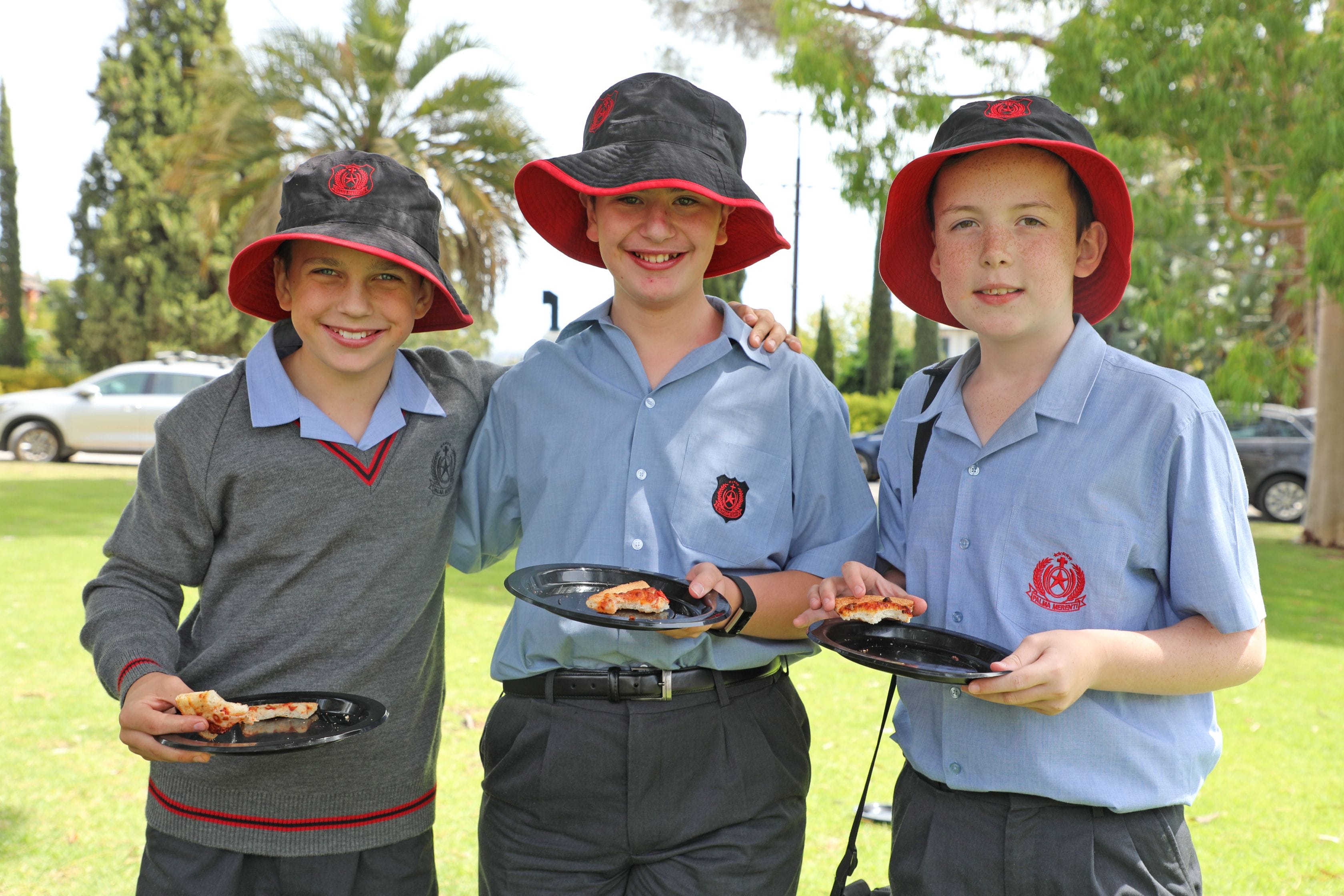 Nothing says "welcome" quite like pizza! This week, Rostrevor's new students and Year 7s enjoyed a pizza treat served up by College Prefects and Heads of House at the front of Rostrevor House.
Red & Black Disco postponed
Due to ongoing COVID restrictions for large gatherings, the College has made the difficult decision to cancel the Term 1 Red & Black Disco. Pending the successful suppression of COVID19, we are hopeful of running Discos in Terms 2, 3 and 4 and will advise students and parents accordingly.
Preview of Boarders Week - Funky Hat day Wednesday
Next week, the College will celebrate the diversity and contribution of our Boarding students from around the country while raising money for Blaze Aid, which works with families in rural Australia after natural disasters such as fires and floods - providing practical help to rebuild fences and other structures that have been damaged or destroyed.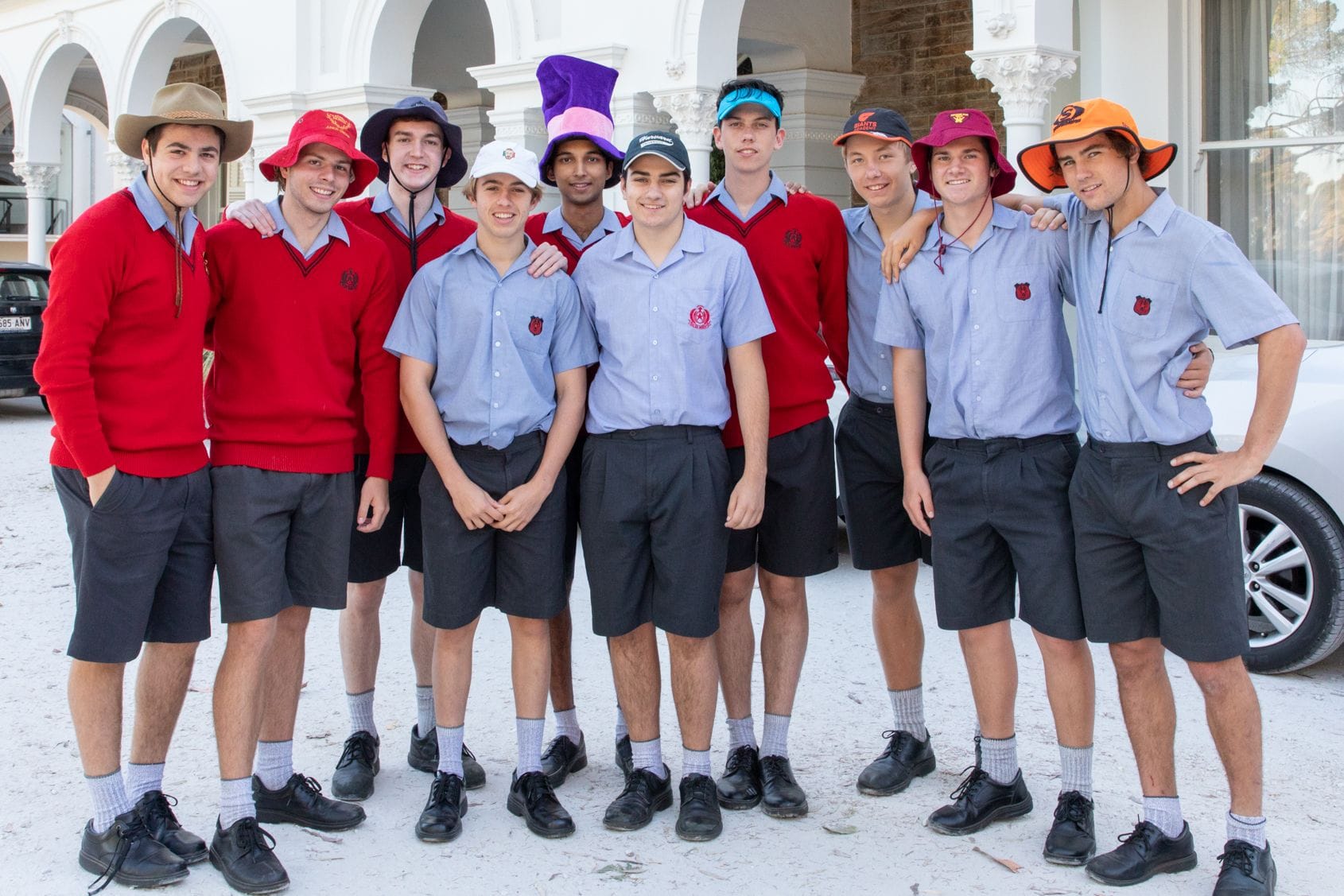 Students will be encouraged to wear a "Funky Hat" and bring gold coins to donate during PC lessons and at the annual fundraising Staff vs Boarders' Cricket Match on the oval at lunchtime. Zooper Doopers will be on sale with proceeds going to Blaze Aid. Short videos featuring the lives of our current Boarders will also be shared with students during PC classes and the week will culminate with a Prefects vs Boarders' basketball match in Purton Hall at lunchtime on Friday, March 12.
Co-curricular
Under the guidance of professional coach Shaun Seigert, Rostrevor's First XI had an impressive win over Pembroke last weekend (Rostrevor 10/151 def Pembroke 10/115). Best players were Harvey Pedler (40 runs), Max Michalanney (34 runs) and Regan Taheny (3 wickets). Thanks go to photographer and Old Scholar Claude Beltrame for these great action shots.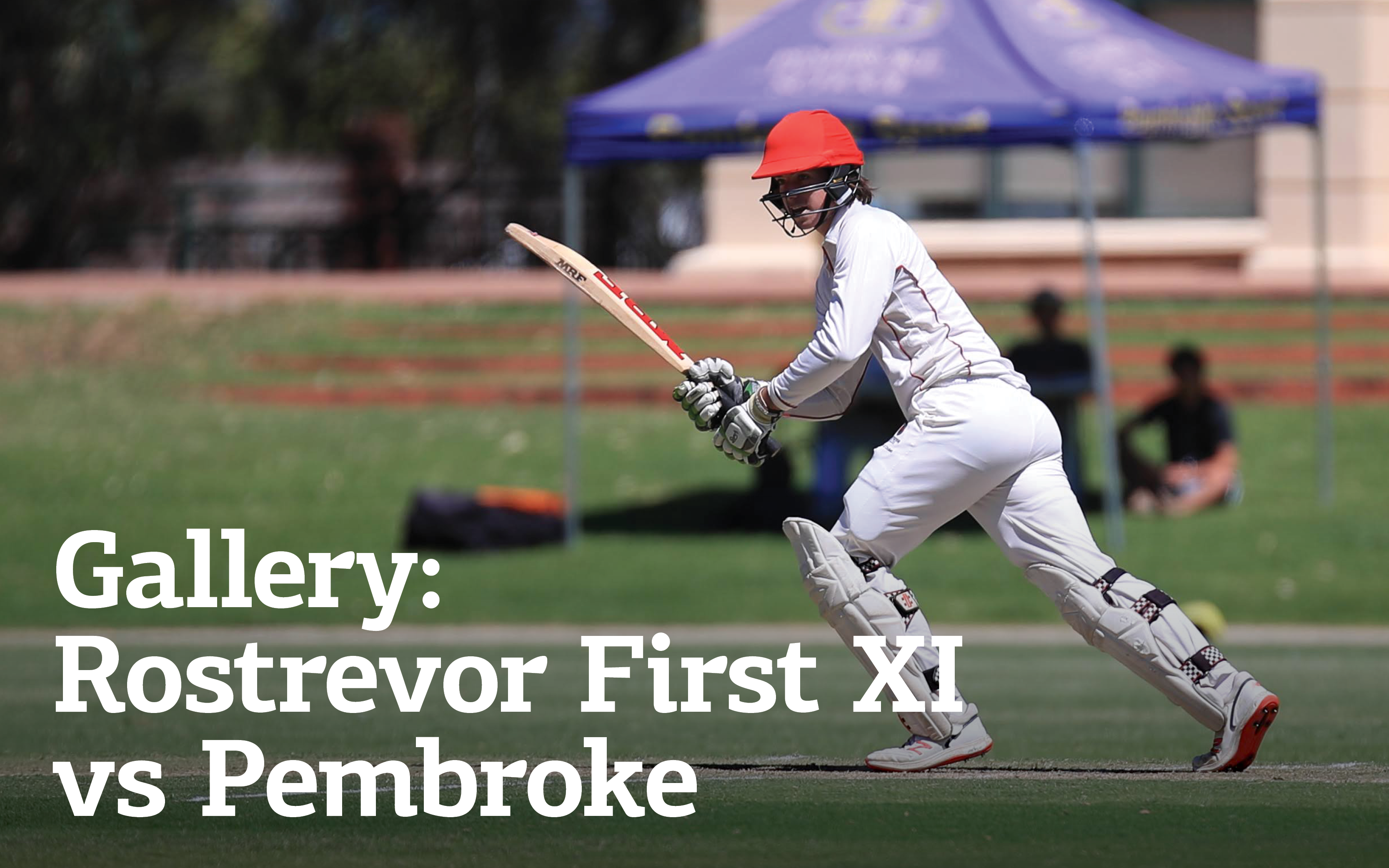 Rostrevor's 10A Cricket Team had an impressive win over Sacred Heart on the weekend. To read the match report by Coach Craig Myall and see all the Co-curricular results from Week 5, CLICK HERE