Principal's News - Week 8
Posted on 19 March 2021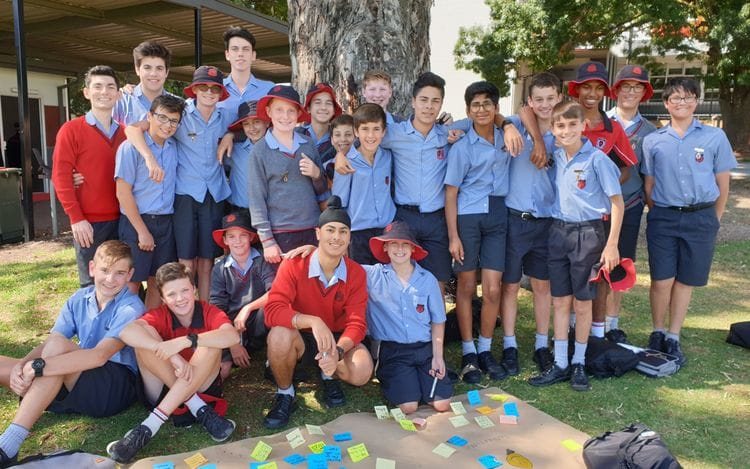 Frank Ranaldo
Principal

Consent Education
You may be aware of the media attention surrounding an online petition calling for young people to come forward with allegation of sexual assault. In light of this, Ministers in some states are calling for a nationwide rollout of 'Respectful Relationships' education in all schools.

As an educator in an all-boys environment, I was deeply troubled by some of the testimonials provided by so many young women. While at Rostrevor, students learn about respectful relationships through our Pastoral Care initiatives, Religious Education Program, via presentations delivered by SAPOL and Brainstorm Productions, as well as our Year 10 Stepping Up and Retreat Programs, the clear message is that education around consent is being delivered too late, with many young women being subjected to sexual assault before they reach Year 10. Read more
ERA For Change Day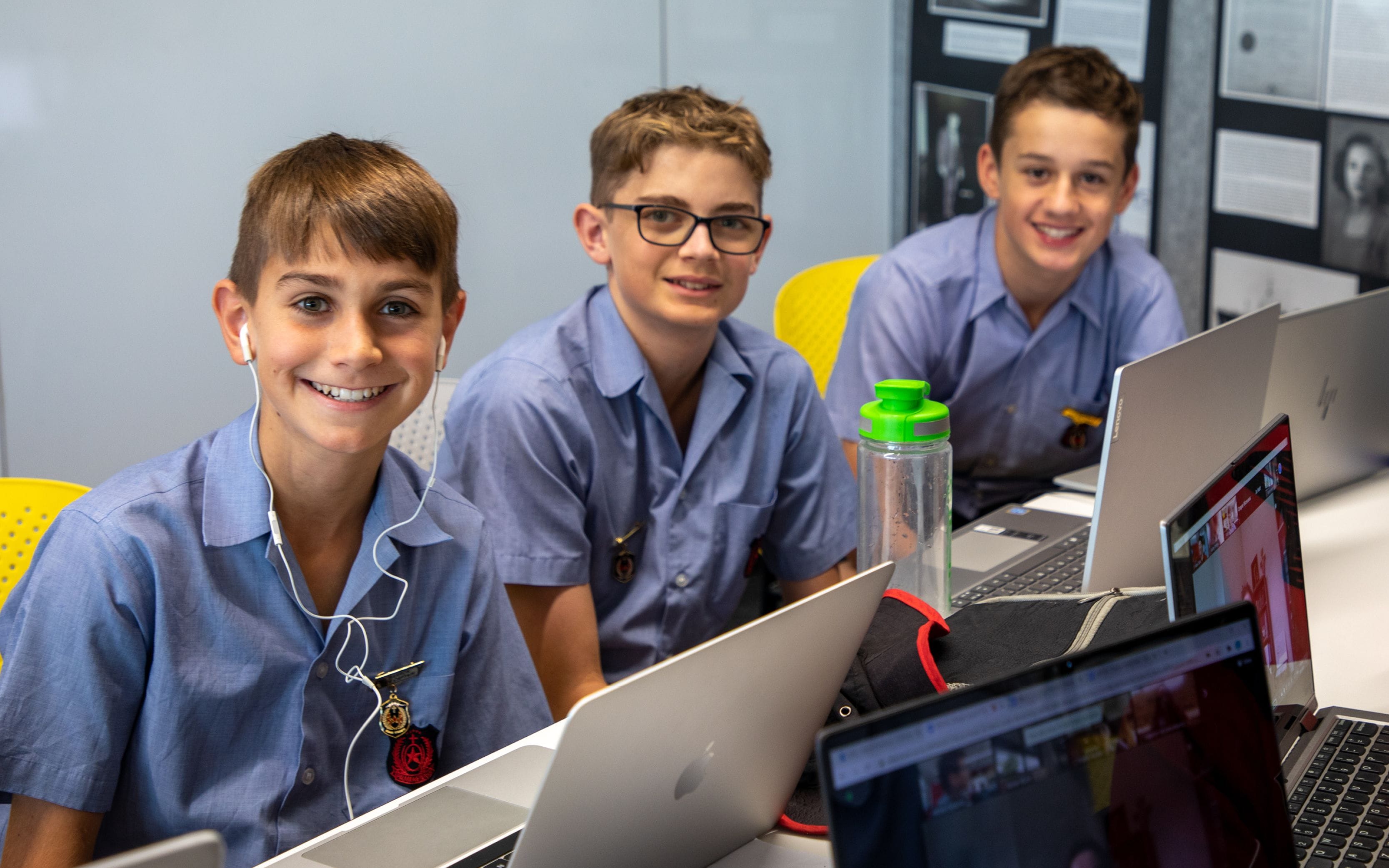 Yesterday, our young Men for Others joined a national online workshop of EREA schools on "How to be a Change Maker". In line with Rostrevor's "Year of Empowerment" theme, our social justice representatives discussed how they can advocate for those without a voice, support humanitarian action and 'call-out' disrespect, harassment and all forms of violence towards women. It was a motivating and inspiring day where ideas were shared between many of the nation's great young, compassionate minds. Please see photos from the day in our Week 8 Gallery below.
Feast of St Joseph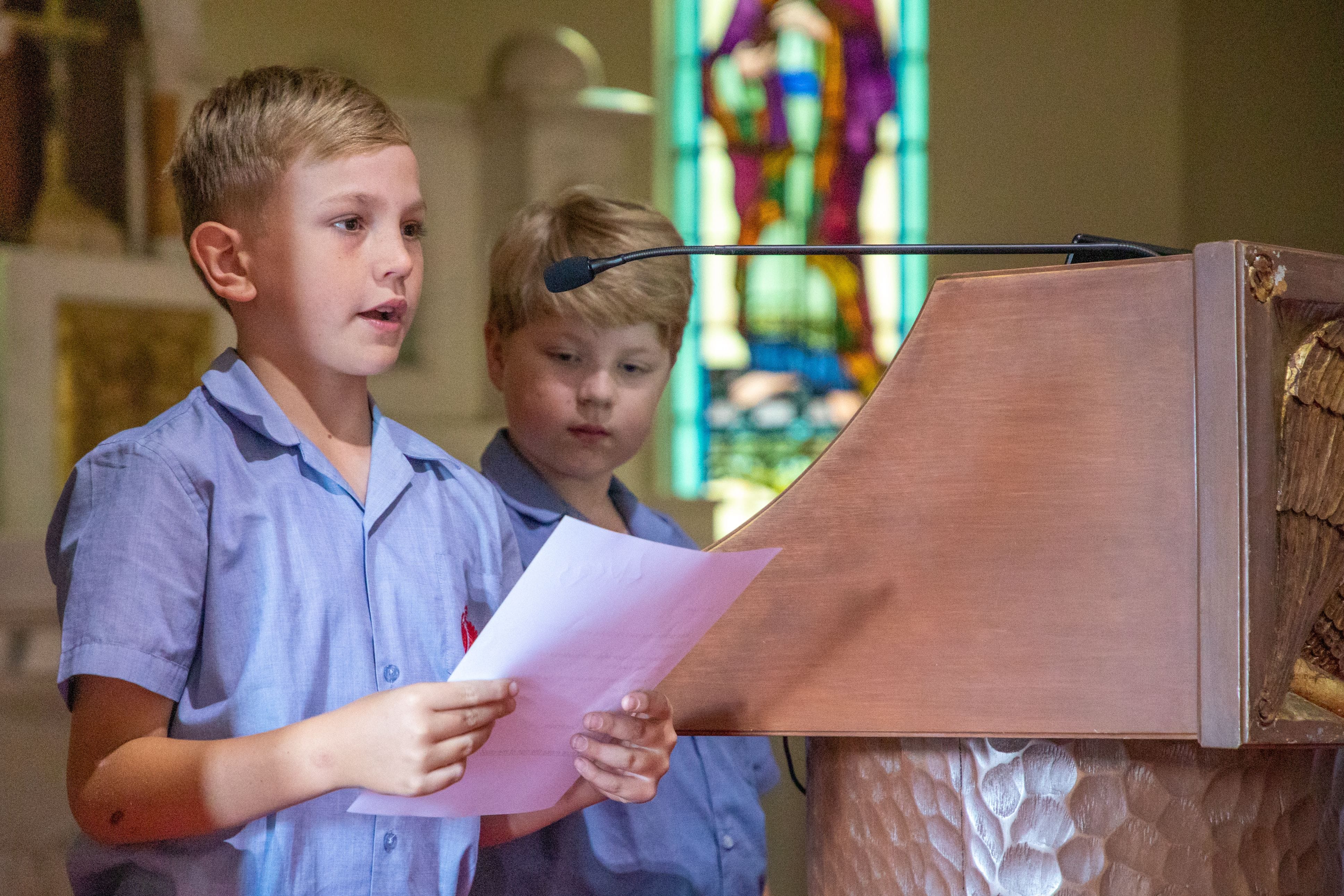 Today, we celebrated the Feast of St Joseph with liturgies in House gatherings and a special liturgy for the Junior Years in our St Joseph's Chapel. Saint Joseph has an important message for all of our boys; that they may have the patience, courage, commitment, wisdom, and strength to be, at some stage in their lives, wonderful caregivers for their families, both natural and spiritual. Today, Mr Adam Pipe's Yr 5s led the Junior Years in a Liturgy to honour St Joseph - our Patron Saint on his Feast day. Pope Francis declared this year as a 'Year of Saint Joseph'. On St Joseph's Feast day, we are asked to focus on justice and fairness in our daily work, and to consider how we can be role models for others in how we treat people.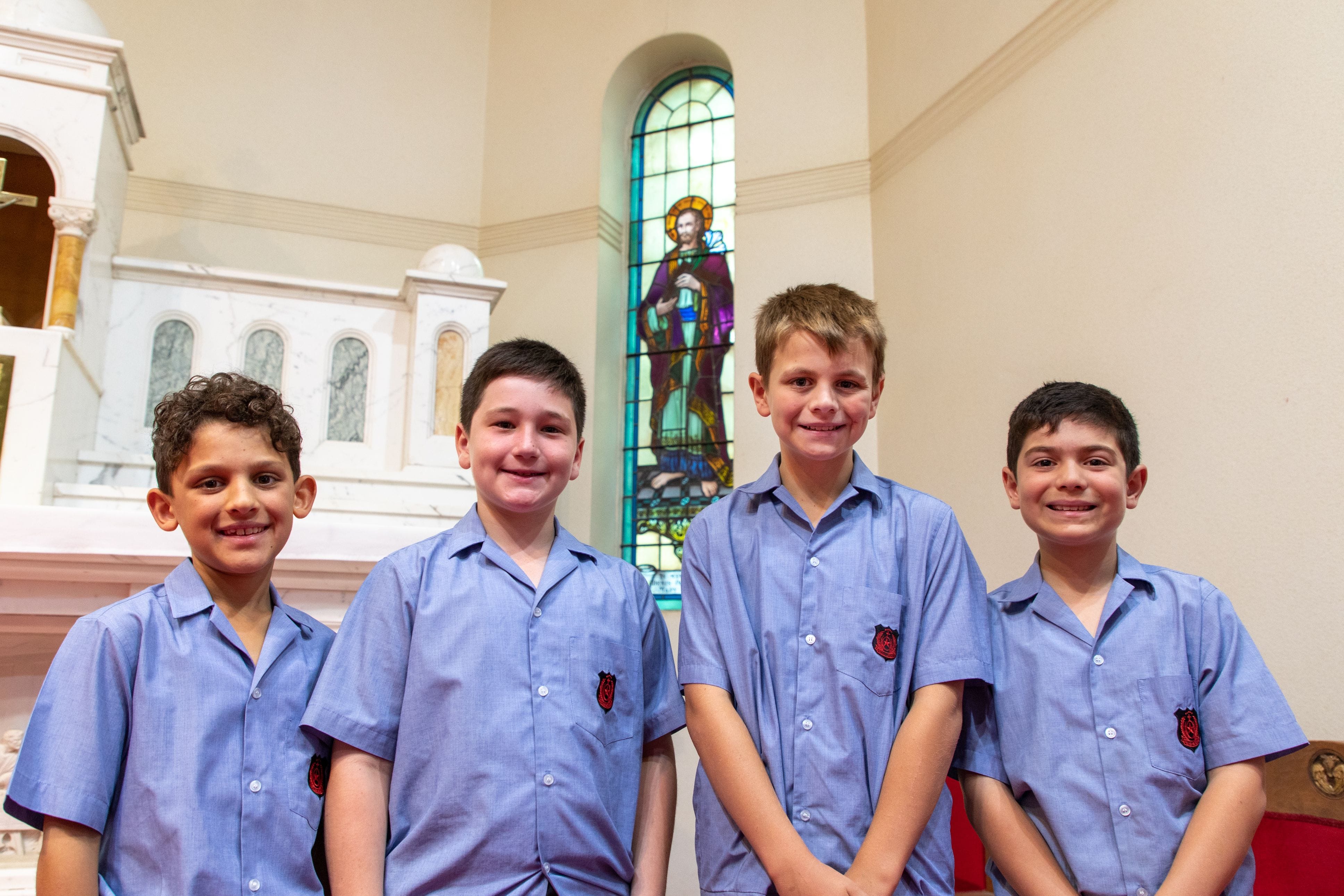 Some of our Junior Students who are preparing for Reconciliation and initiation into the Catholic Church - Sebastien Conhye, Daniel Piteo, Riley Holling and Luca Masullo - with the stained-glass window featuring St Joseph in Rostrevor's St Joseph's Chapel.
Norwood and Rostrevor AFL connections

Norwood's U18 and U16 teams will be led by five Rostrevor players in an outstanding endorsement of the College's AFL program led by Football Director and three-time Magarey Medallist James Allan. Congratulations go to U18 Co-Captains Matthew Dnistriansky (2020 graduate) and Head Boarder Jayden Gale who will be supported by Deputy Head Prefect Alastair Lord as Vice Captain. Year 10 boarder Jay Johns will Co-Captain the U16s, while Year 11 Connor Butcher has been named Vice Captain.
2020 Principal to ride 4400Km in 44 days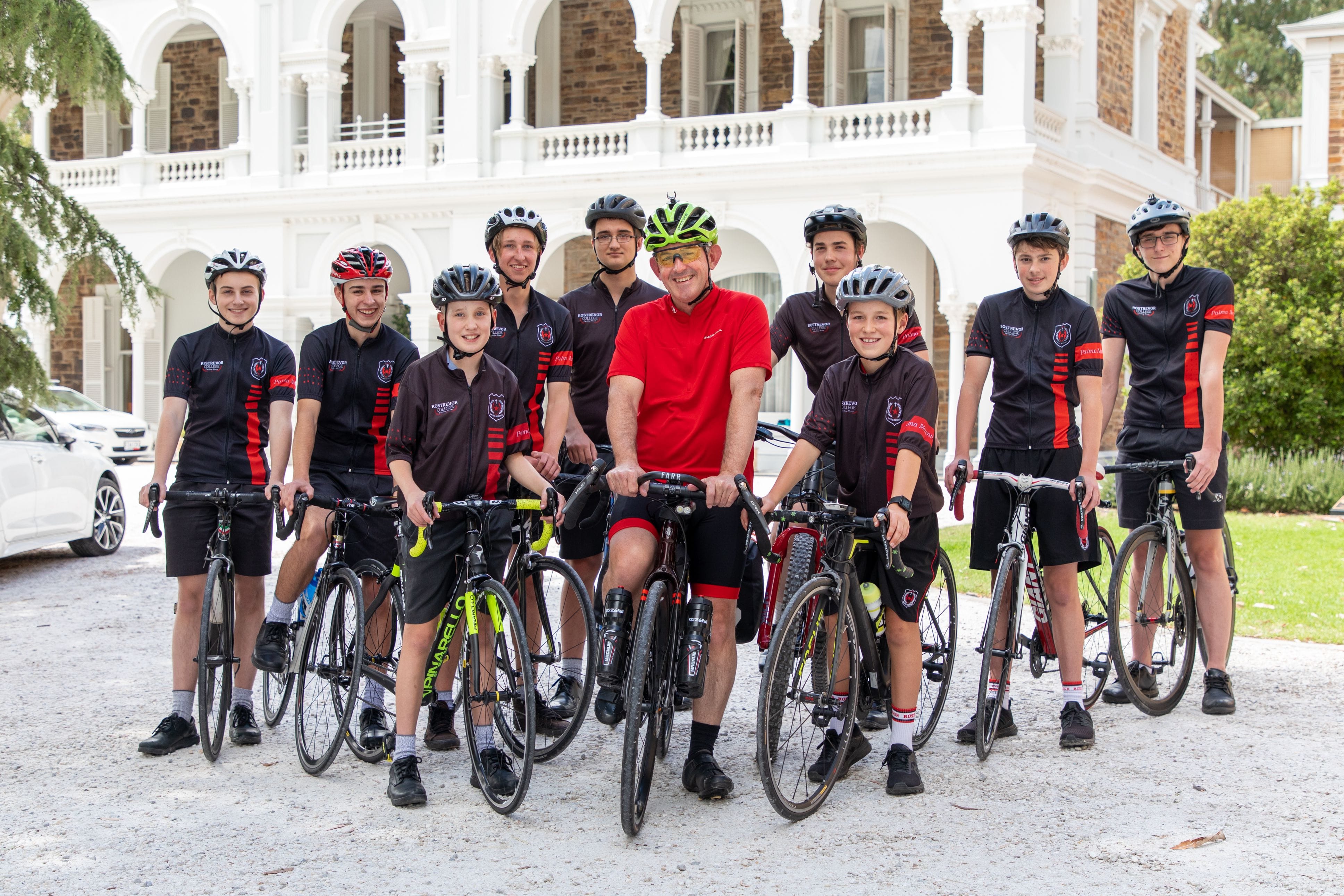 Brian Schumacher, who is currently EREA Regional Director, will undertake a monumental ride from Fremantle to Sydney from April 1 to May 15 to raise money for Defence Force veterans and First Responders such as police, ambulance officers and firefighters who are suffering the effects of Post Traumatic Stress Disorder (PTSD). The ride for Integra Service Dogs Australia will raise money to train dogs as canine companions for PTSD sufferers. Rostrevor's Road Cycling Team, pictured here, will join Mr Schumacher on his Adelaide leg of the journey on April 28. To read more, and to support Brian's ride, click here
Counselling and Psychology Services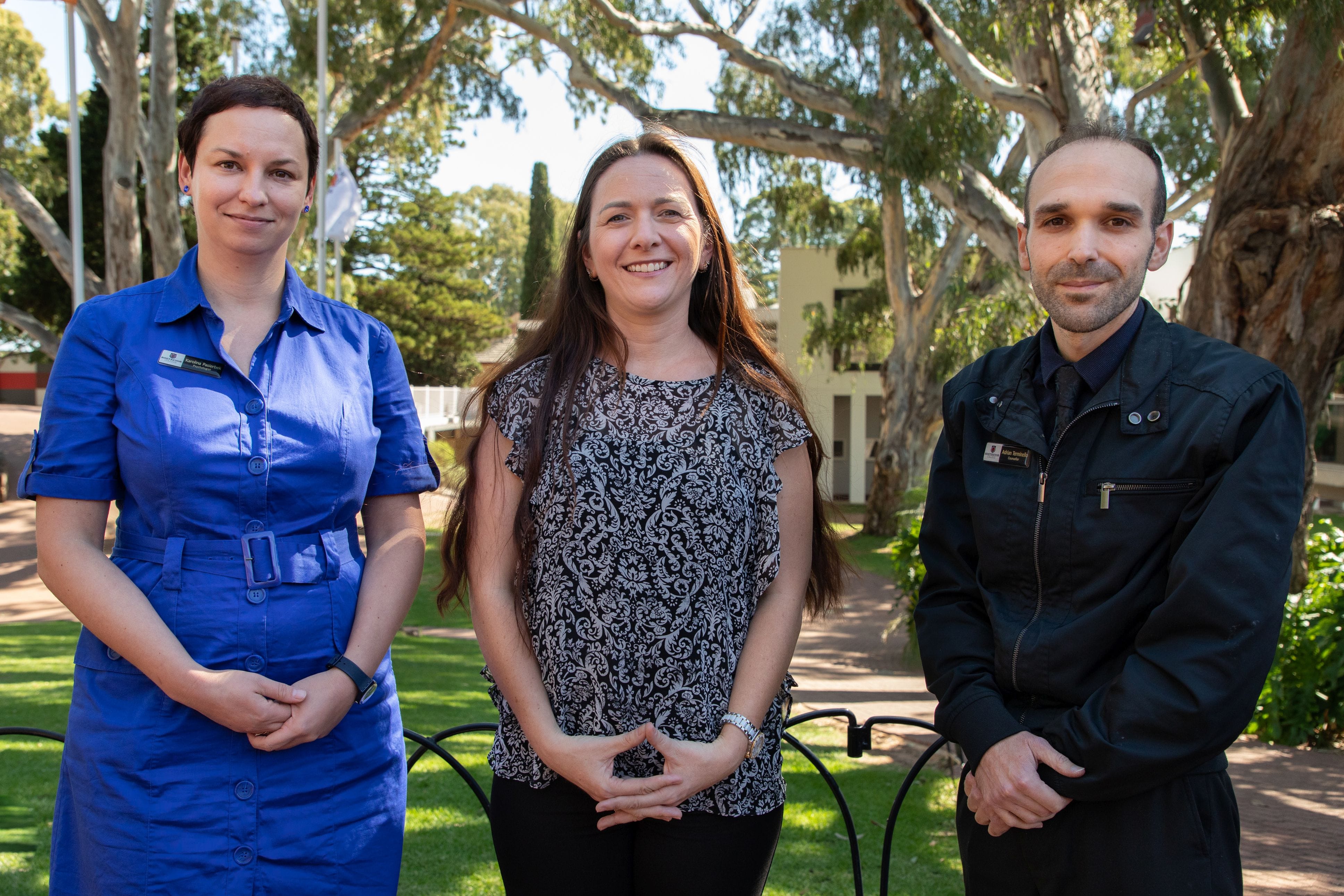 Rostrevor warmly welcomes Leah Schultz (pictured centre) to Rostrevor's counselling team to work alongside psychologist Karolina Pasierbek and counsellor Adrian Terminello. Leah has an incredible depth of experience having worked in Child Protection and Youth Justice agencies and has qualifications in social work, grief, loss and trauma counselling. Leah looks forward to working with our students and families and supporting the College's commitment to Student Wellbeing.
The College offers personal counselling and psychology services that are accessible to all students. If you or your son has any concerns, please make contact with his Pastoral Care Teacher or Head of House as a first step. Our Psychologist and/or Counsellors may also be contacted if you or your son needs additional support. Students may also make contact directly via email: talk@rostrevor.sa.edu.au.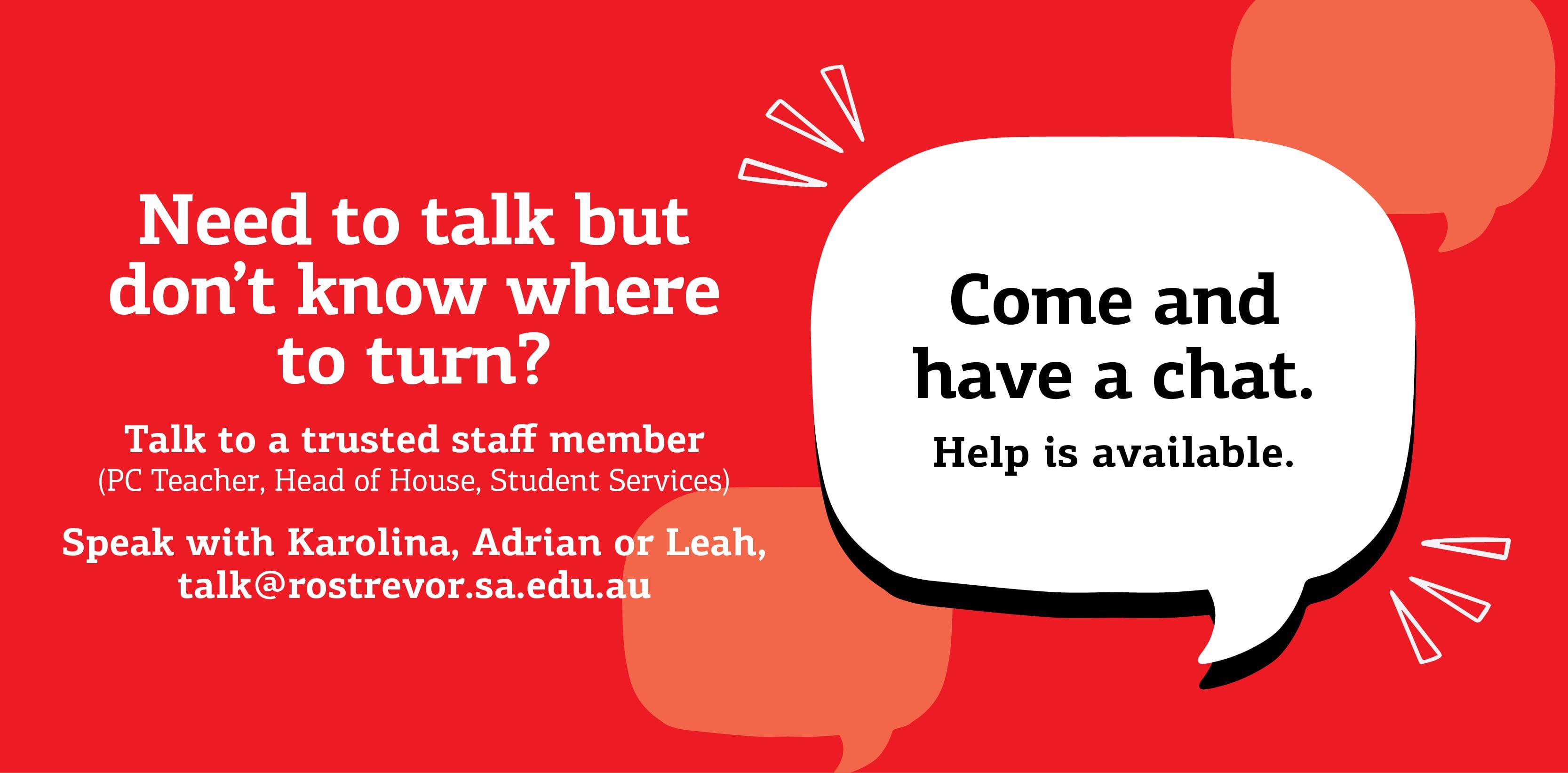 SACE Art Show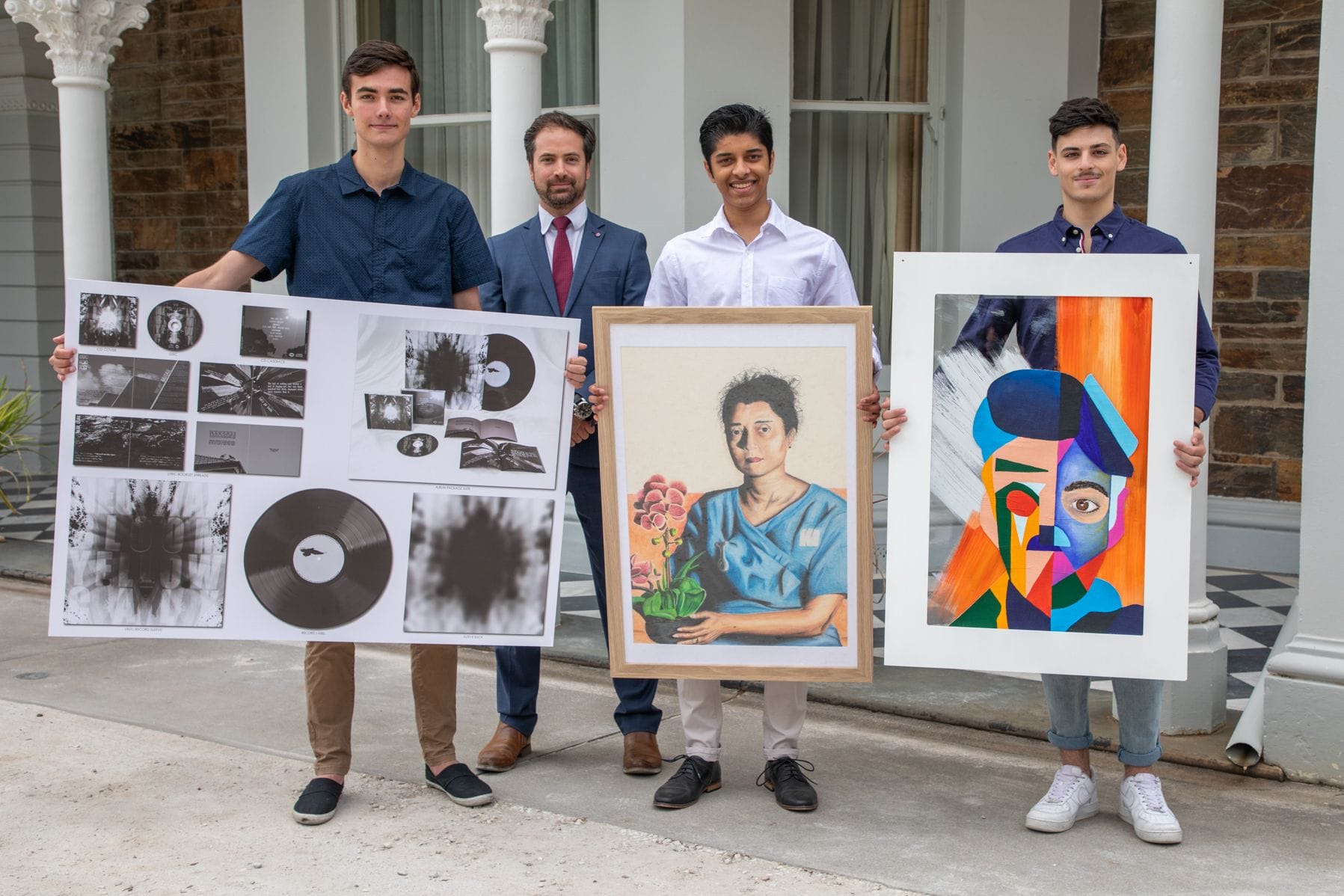 Congratulations to 2020 Rostrevor College graduates Matthew Beltrame, Andrew Condo and Liam D'Silva for their exceptional artworks that have been selected for the 2021 SACE Art Show, which opens on Wednesday. It is the third consecutive year that Rostrevor has had three students selected for this showcase of the best art and design work produced by Year 12 Visual Arts students in SA. Liam's portrait of his mother, Pamela, is a wonderful likeness we are sure you will agree.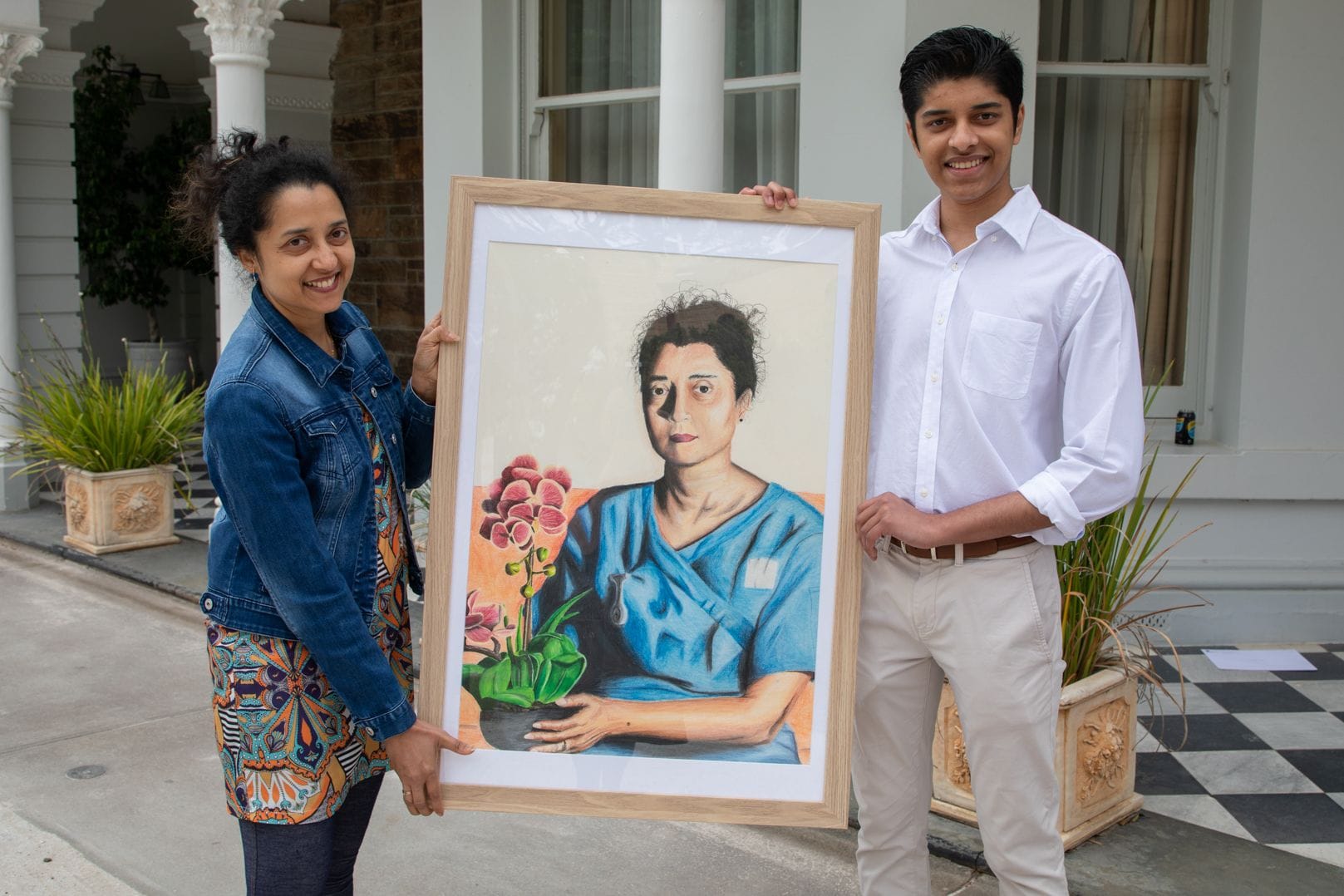 Junior Years Swimming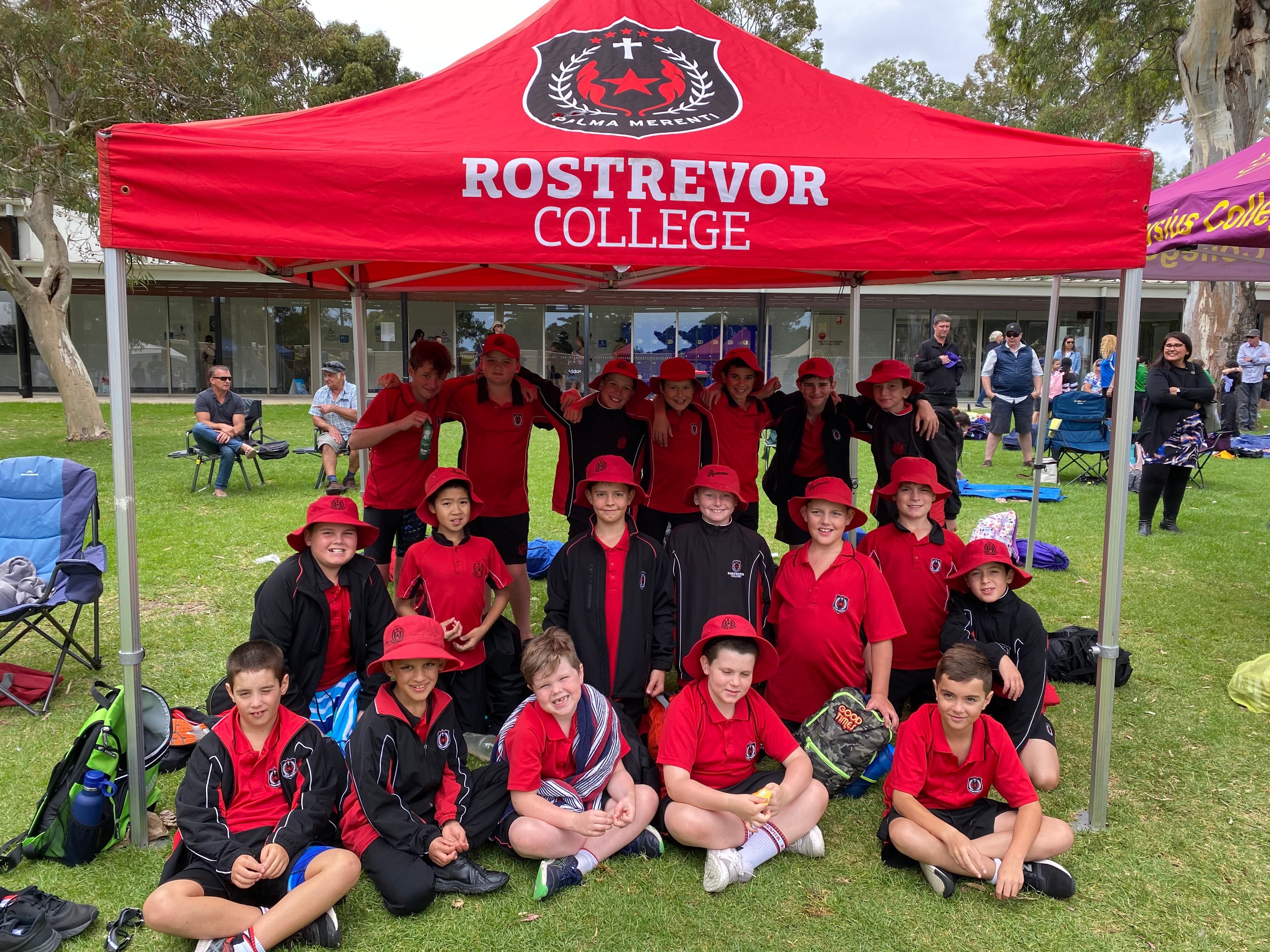 Well done to our Junior Years' Swimming Team for their solid performance in Division 1 at the Catholic Schools swimming championships on Monday. Good luck to Ben Maher (Year 7), James Hosking (Year 7), Noah Fillmore (Year 7) and Dan McGuire-Coward (Year 5) who have made it through to the SAPSASA Metro Swimming Championships and will compete for the Torrens River District at Marion on Thursday 25th March, 2021.
Intercol Cricket
Rostrevor was pleased to host Sacred Heart's First XI Cricket team for a great two-day Intercol contest on the Big Mem, which showcased some excellent bowling by both Colleges. Rostrevor held Sacred Heart to its lowest score of Term 1 with some very efficient and accurate bowling resulting in Sacred Heart all out for 176 on day one. The unfortuntate loss of some early Rostrevor wickets at the end of day one hurt our run chase on day two with Rostrevor all out for 118.
Staff vs Students' Bushfire Relief fundraiser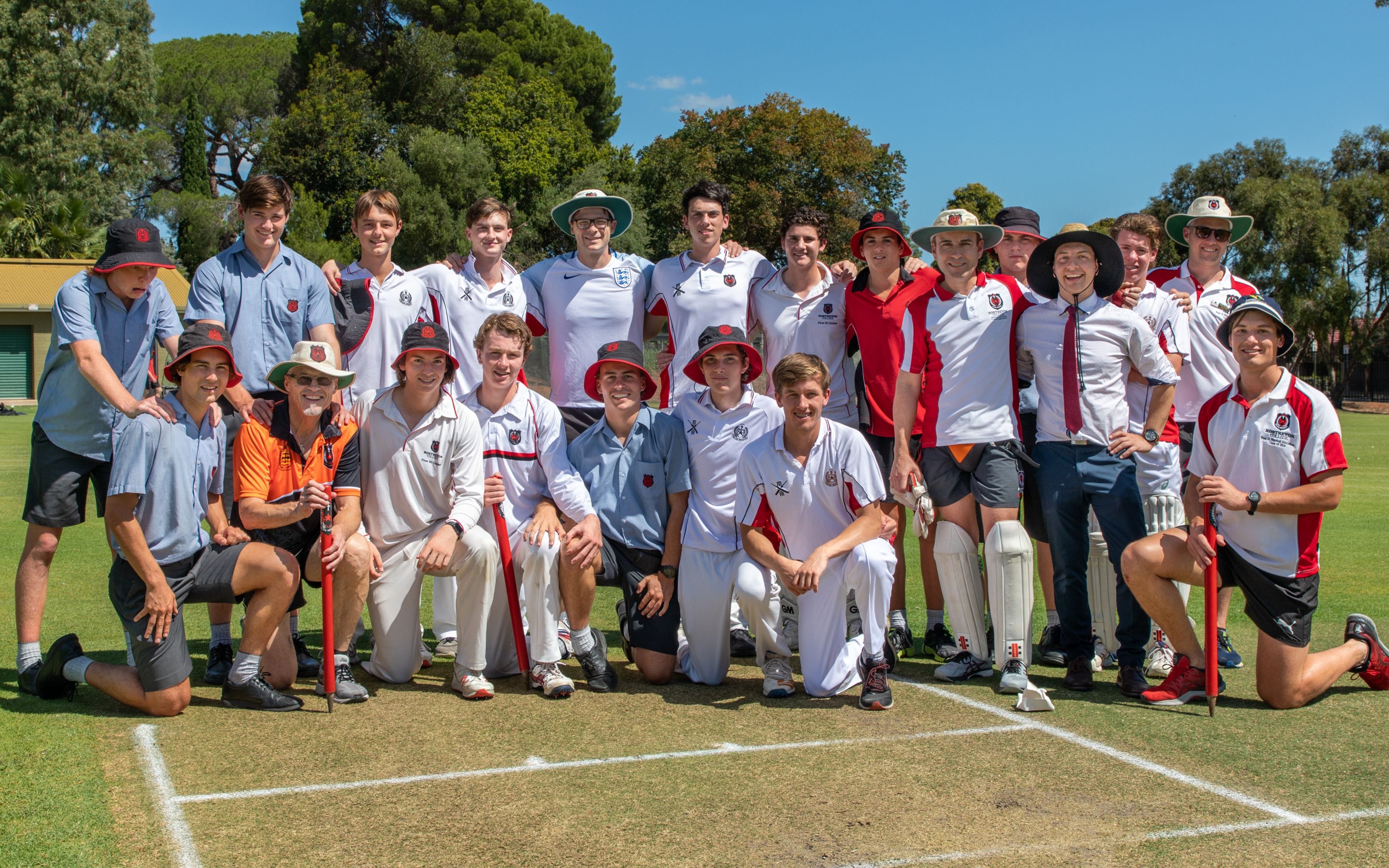 Part two of Rostrevor's BlazeAid fundraising Cricket Match resulted in an unbelieveable draw at Wednesday lunchtime. A fairly ordinary performance by the top-order student batsmen was no match for the sizzling bowling attack spearheaded by Eugene Evans, with some impressive glove work behind the stumps by the one-and-only Bill Trewartha. At the end of the day, the winner was school spirit and heightened camaraderie as the College got behind the good cause of Bushfire Relief as part of Boarders' Week.
First XVIII Footy Camp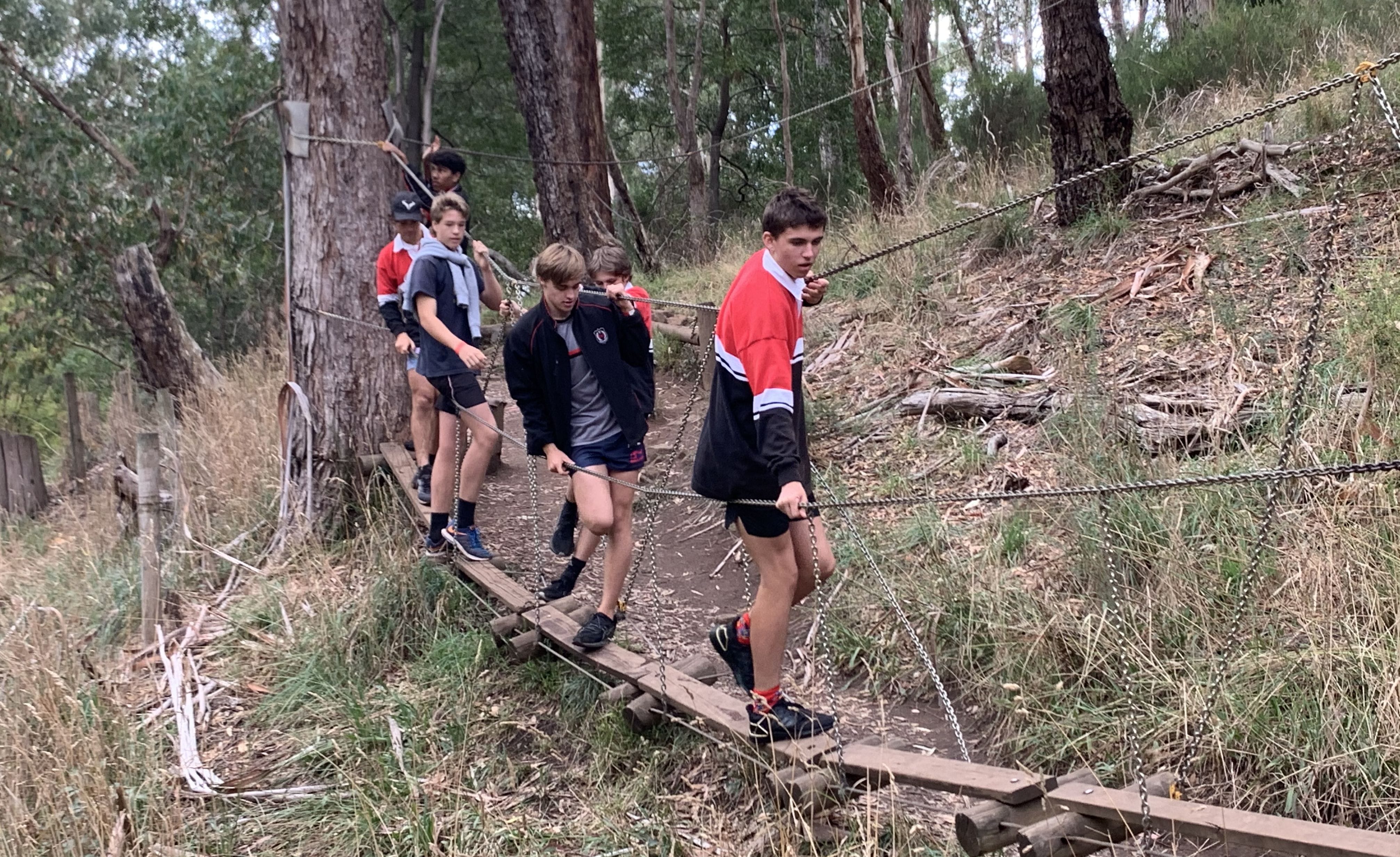 Rostrevor's First XVIII squad of 33 talented footballers enjoyed two days of intensive team-building at the Rostrevor Footy Camp last weekend. The influx of several talented Boarders and the development of several younger players in Years 9 and 10 has added strenght and depth to the side and the weekend was an opportunity for all of the boys to get to know each other a little more. Thanks go to Norwood's Matthew Panos ('08) who attended the Guernsey Presentation dinner at the Rostrevor Pavilion on Saturday night and spoke to the boys.
Gallery