Principal's News - Term 2, Week 2
Posted on 6 May 2021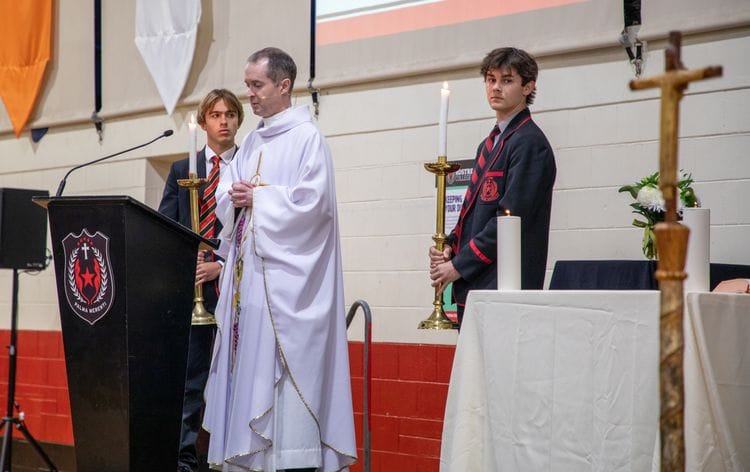 Frank Ranaldo
Principal
Edmund Rice Day Mass and Unfair Day

On Wednesday, we celebrated the Feast Day of Blessed Edmund Rice with Mass in Purton Hall followed by what we refer to as Unfair Day activities organised by our House groups. It was a glorious day and the boys really enjoyed the activities, not to mention the food, which included many sweet delights. Proceeds from the fun activities and food stalls will go to Rostrevor's India charities in support of those most in need. Rostrevor would like to thank Mass Celebrant Fr Kieran Gill and our Music Department for the Mass, which can be viewed at the bottom of this page along with an Unfair Day Photo Gallery.
Happy Mother's Day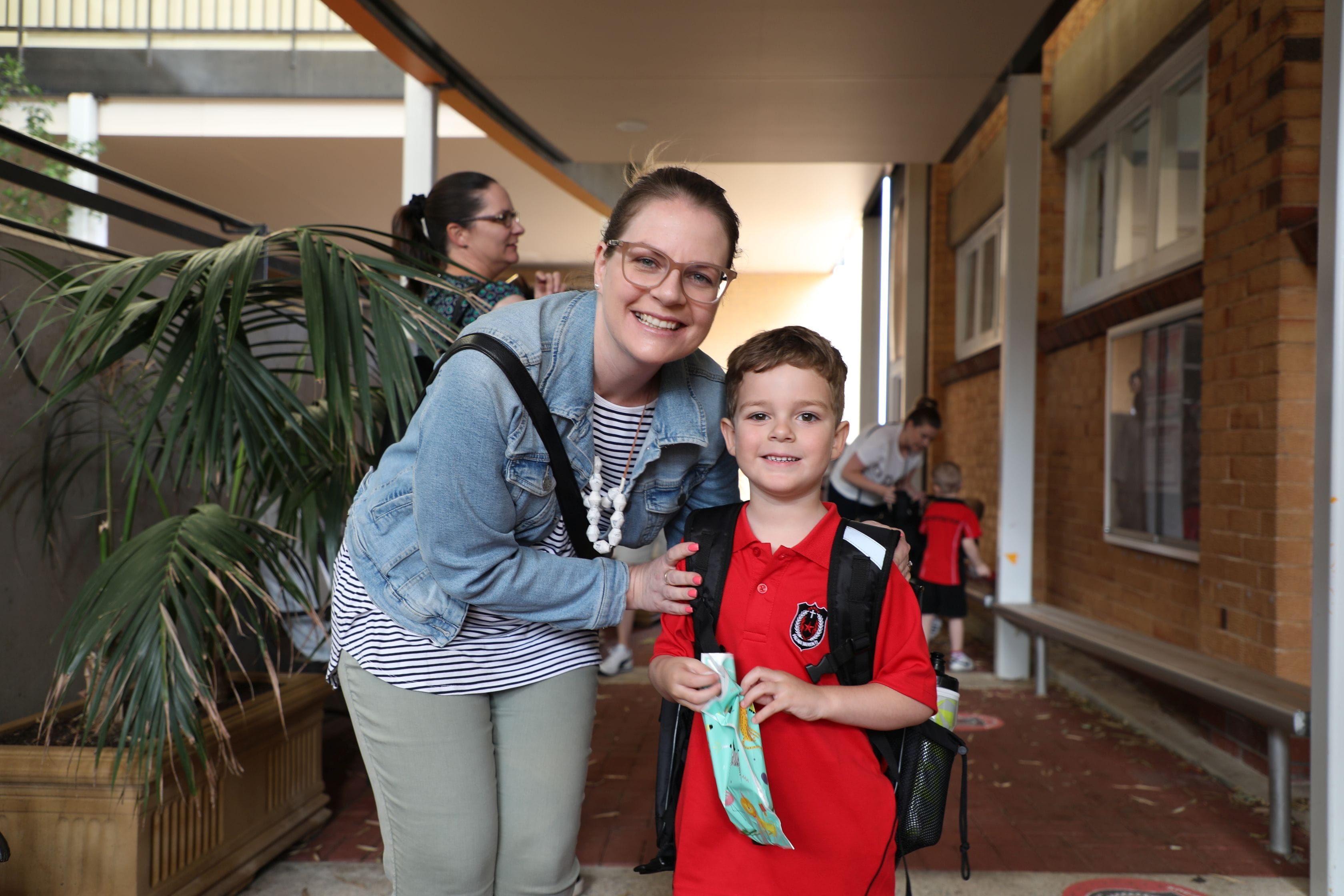 May is a month traditionally dedicated to honouring the Blessed Virgin Mary and it is very fitting that we celebrate Mother's Day during this time. As we honour the Mother of God, our spiritual mother, we also honour our earthly mothers. On Mother's Day, we remember with gratitude and affection our mothers, not only through material gifts, flowers, or cards, but also, and more importantly, by our prayers for them. We thank God for the gift of our mothers who conceived and gave birth to us, who cared for us, protected us, taught us, and loved us. We remember all our mothers, living and deceased. We thank them for their generosity and self-giving love. Happy Mother's Day to all mums!
We are looking forward to welcoming mothers and other family members and caregivers to our Junior Years Mother's Day Liturgy and morning tea on Monday 10th May (which has been moved to Callan Hall due to the chance of rain). Please arrive at 8.35am for an 8:50am start and register your attendance via Rostrevor's QKr! app.
Giving Day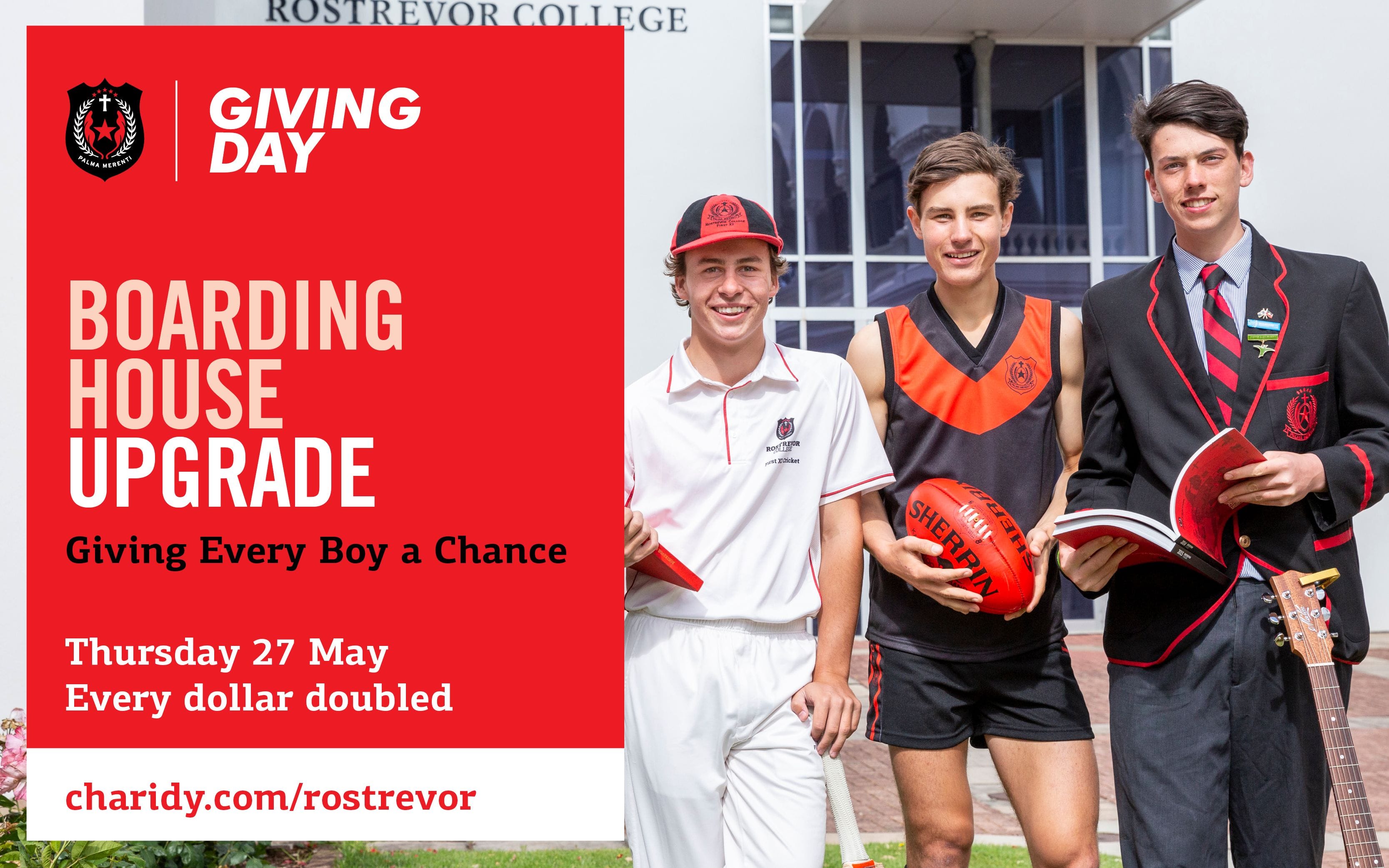 This year, Rostrevor College is tackling fundraising in a new way! On Thursday 27th May, we are running our very first annual Giving Day aimed at raising $100,000 for the current Boarding House upgrade. A Giving Day is a 24-hour fundraising push that will see all donations made by our incredible community DOUBLED thanks to the support of some extraordinary Matching Donors from within the Rostrevor College community. This means $1 becomes $2, $50 becomes $100, $500 becomes $1000. Watch for more information next week.
Jazz Singers hit the right note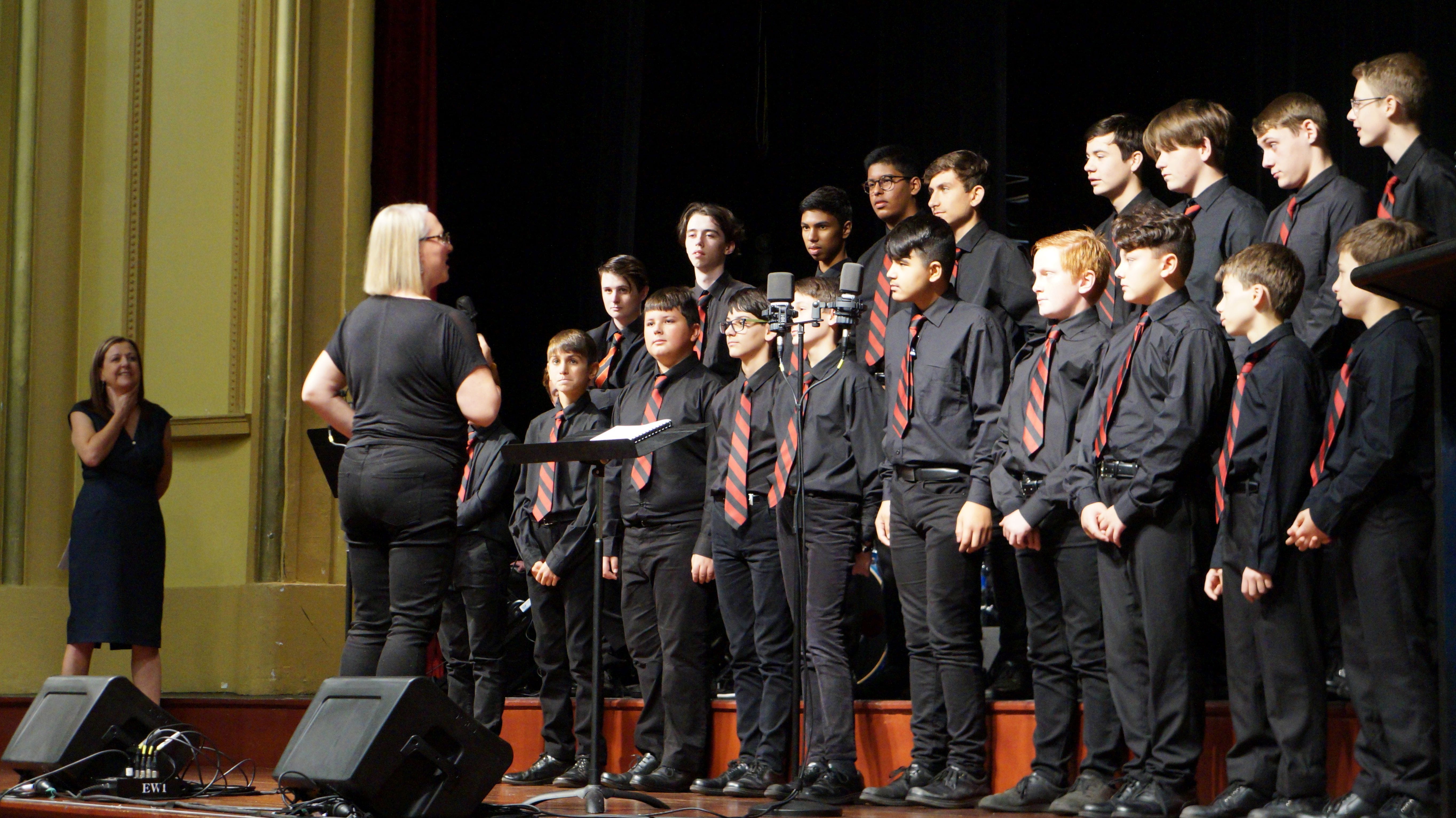 Rostrevor College competed in the Vocal Jazz Fest last Thursday organised by the Australian National Choral Association. They received wonderful comments and a short workshop from the adjudicator Sally Cameron who also awarded an Honorable Mention to Joao-Paulo d'Assumpcao for best soloist in Division three for his work in the song Save No Bones For Henry Jones.
Infectious Diseases
As we approach the cooler months, I would like to remind families that we are committed to providing a safe and healthy environment for all of our students and staff. The three most important ways to reduce infection and illness in schools are effective hygiene practices, exclusion of sick children and staf, and immunisation.
Click here for a very useful guide to 60 infectious diseases and the recommended minimum periods of exclusion from school for cases of, and contact with, infectious diseases, based on guidelines issued by the National Health and Medical Research Council.
If your child has, or is suspected of having, chicken pox, measles or mumps, please contact the College immediately. This will allow us to assess probable contact and, therefore, exposure to students, particularly for those who may be vulnerable due to immunodeficiencies associated with a range of medical condition and/or treatments.
Red and Black Disco
Due to COVID restrictions, we have made the difficult decision to postpone the Red & Black Disco. The College understands the importance and popularity of this event and is hopeful of holding the disco in the second half of the year.
Winter Co-curricular
Match times and locations for this weekend here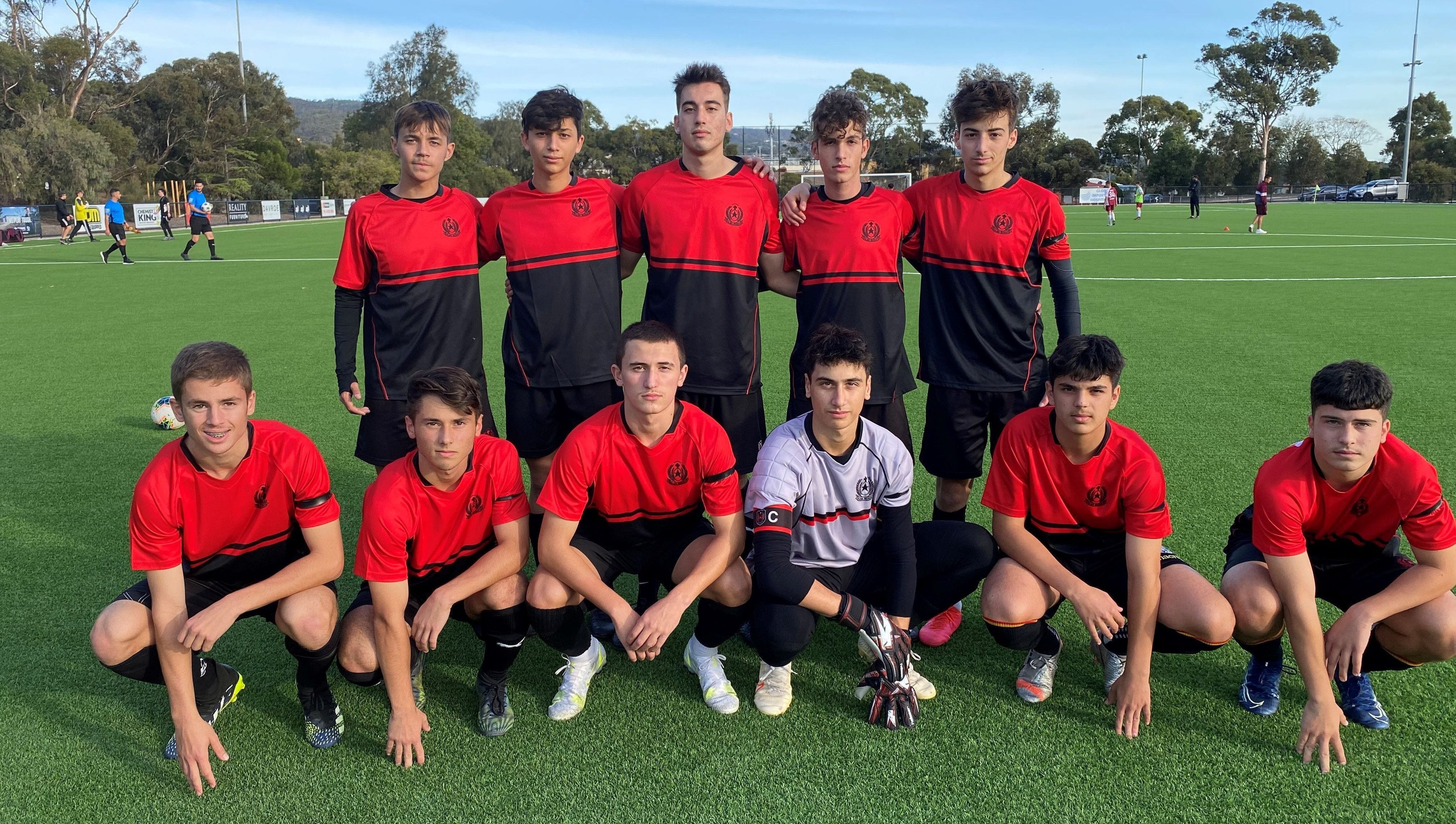 Congratulations to our First XI on its 3 - 0 win against Gleeson on Wednesday. It was an impressive return to the pitch by the team which featured 10 debutants from Years 9 through to 12. In a moving tribute, the team also observed a minute's silence and wore black armbands in memory of Old Scholar Alex Cusack ('17).
Cyling Team Finishes 2nd in School Champs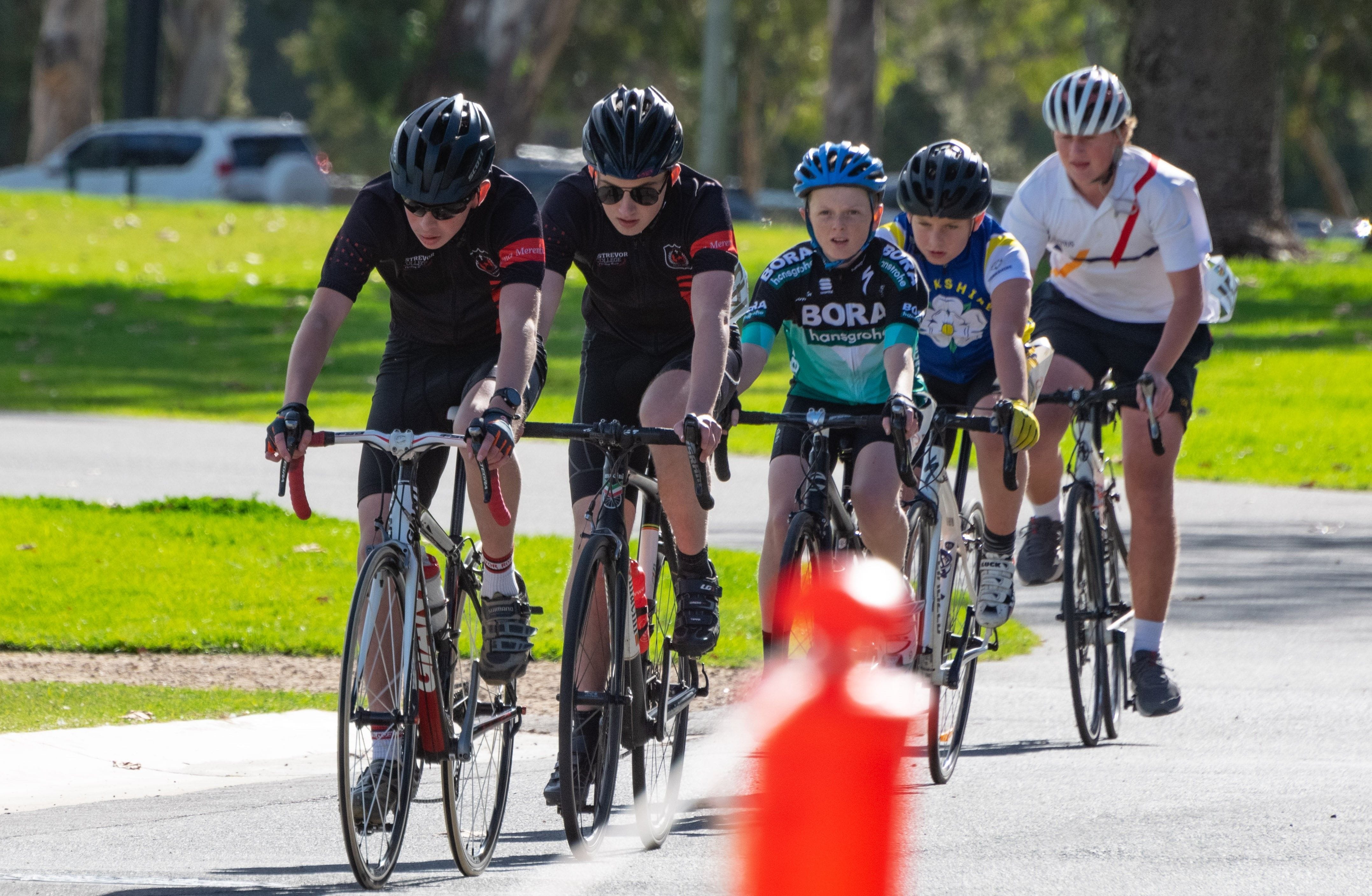 Well done to to Rostrevor's Cycling Team which finished second by just one point in this week's Schools Championships at Victoria Park racecourse - narrowly missing out on retaining the crown it won in 2019. Congratulations to Orlando Greer and Ciaran Byrne who both finished 3rd in their respective divisions and thanks to team manager Mr Michael Vickery for his great support.
First XVIII Leaders announced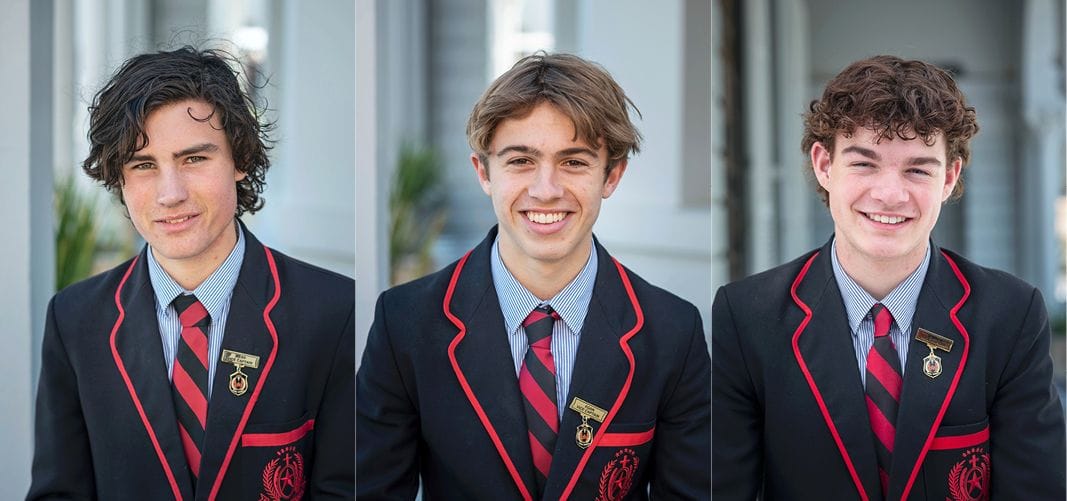 Congratulations to First XVIII leaders Jayden Gale (Captain) and Tyson Walls (Vice-Captain) and Alastair Lord (Deputy Vice-Captain). Head Boarder Jayden has also been named co-captain at Norwood U18s with Alastair as Vice Captain. Click on the following link to see a subscriber-only Adelaide Now article on Young AFL Stars to Watch featuring Tyson Walls and Max Michalanney. 2020 Graduate Hugh Jackson is also featured in a great Adelaide Now article (subscriber-only link to Hugh Jackson story here)
ROCS - Team of the Decade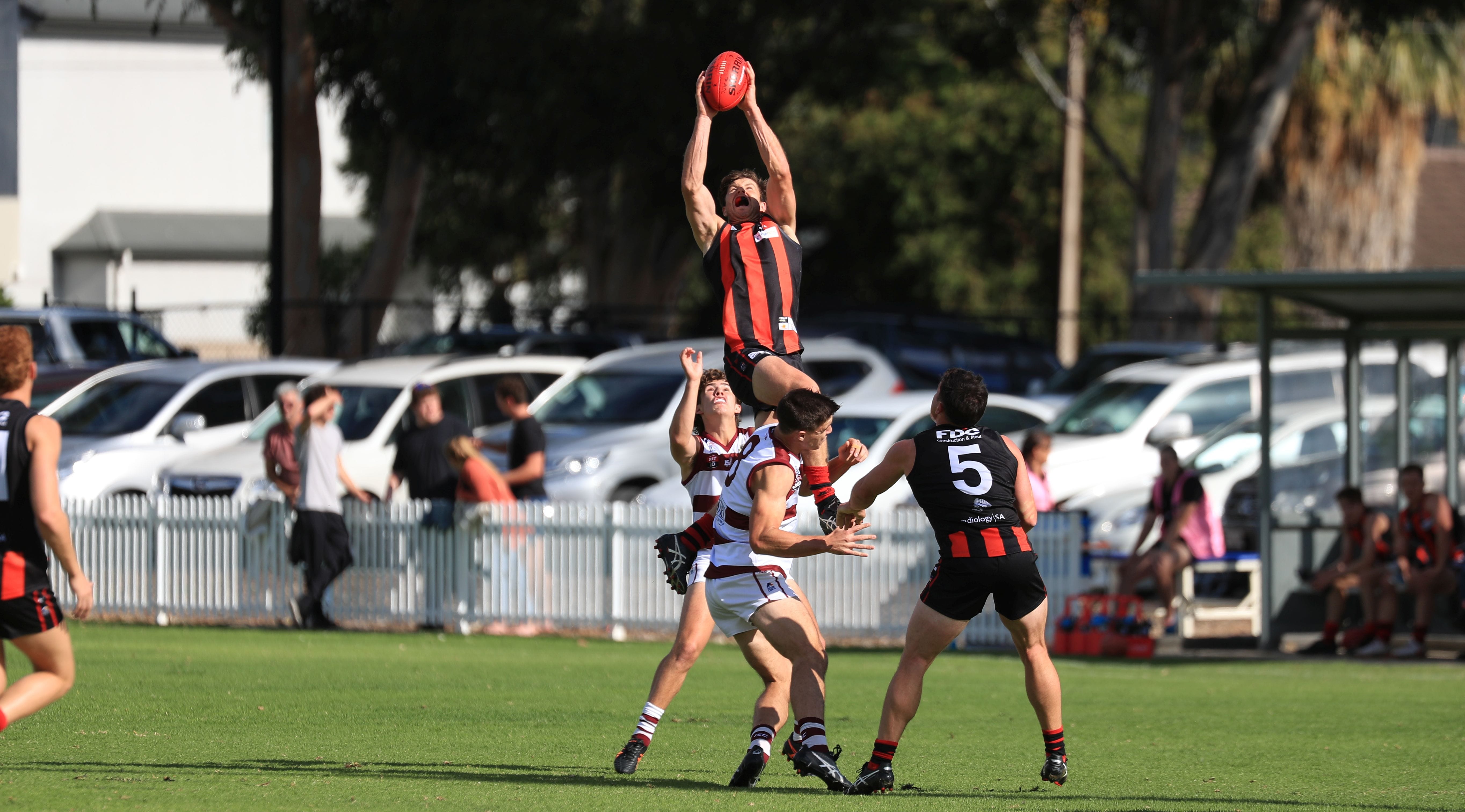 Rostrevor Old Collegians FC has been ranked ahead of 60 teams as the best Adelaide Football League club of the past decade. Adelaide Now football reporter Patrick Keam compiled the A grade winning percentage from seasons 2011 to 2020 to declare Rostrevor "the most successful club the league has witnessed in the modern era". To read the Adelaide Now subscriber-only article CLICK HERE
JY Assembly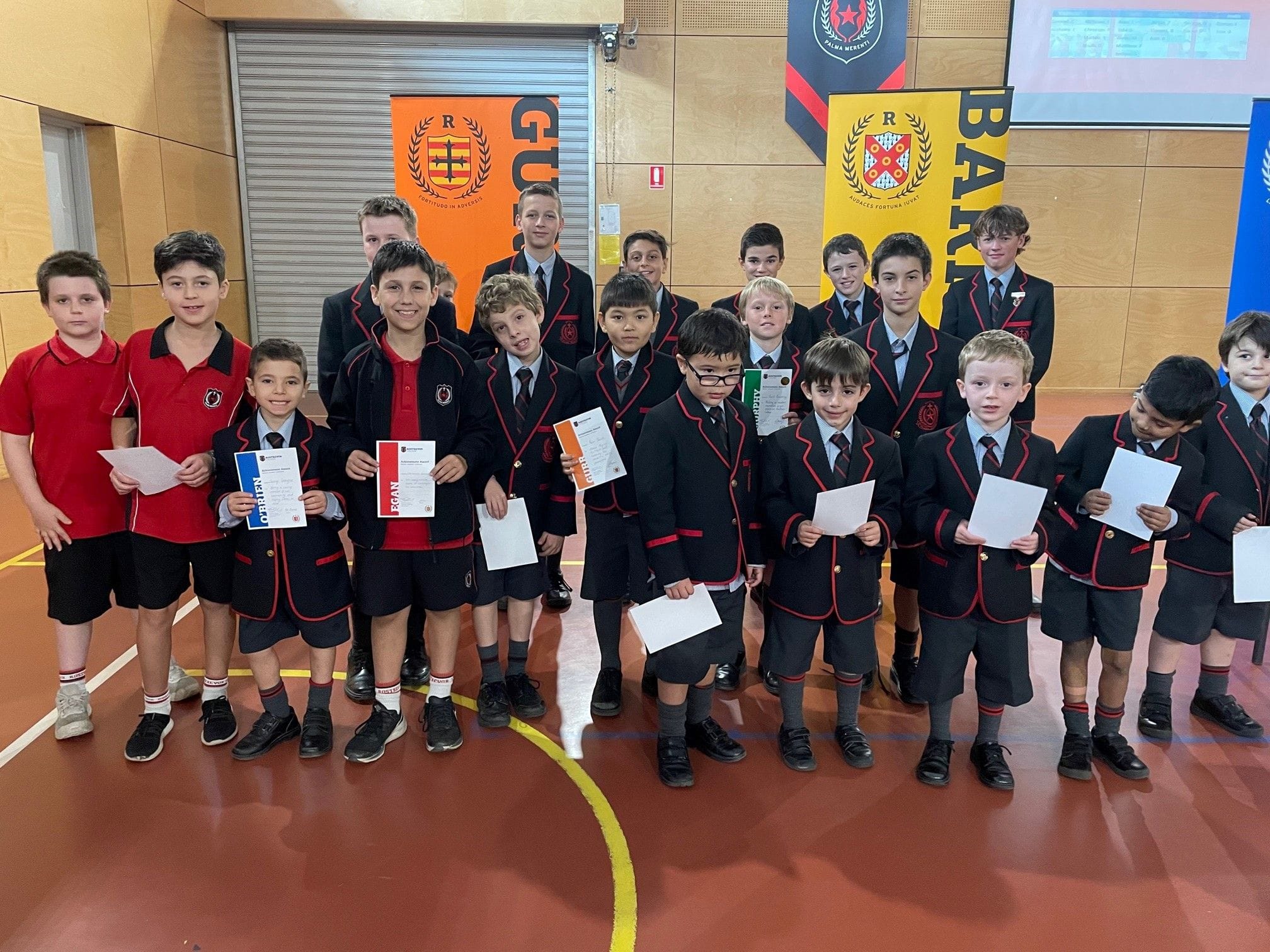 Our Junior Years thanked federal Member for Sturt James Stevens MP for presenting the College with new flags for the JY Courtyard as part of Monday's R-6 Assembly. It was a particularly special Assembly as we welcomed JY parents back for the first time in 12 months following the easing of COVID-19 restrictions. Well done to Mr Pipe's Year 5 class today for hosting the Assembly, which featured great artworks and posters produced by our Year 1, 5 and 6 Classes. Congratulations, also, to all our JY award winners.
India Pilgrims - 2018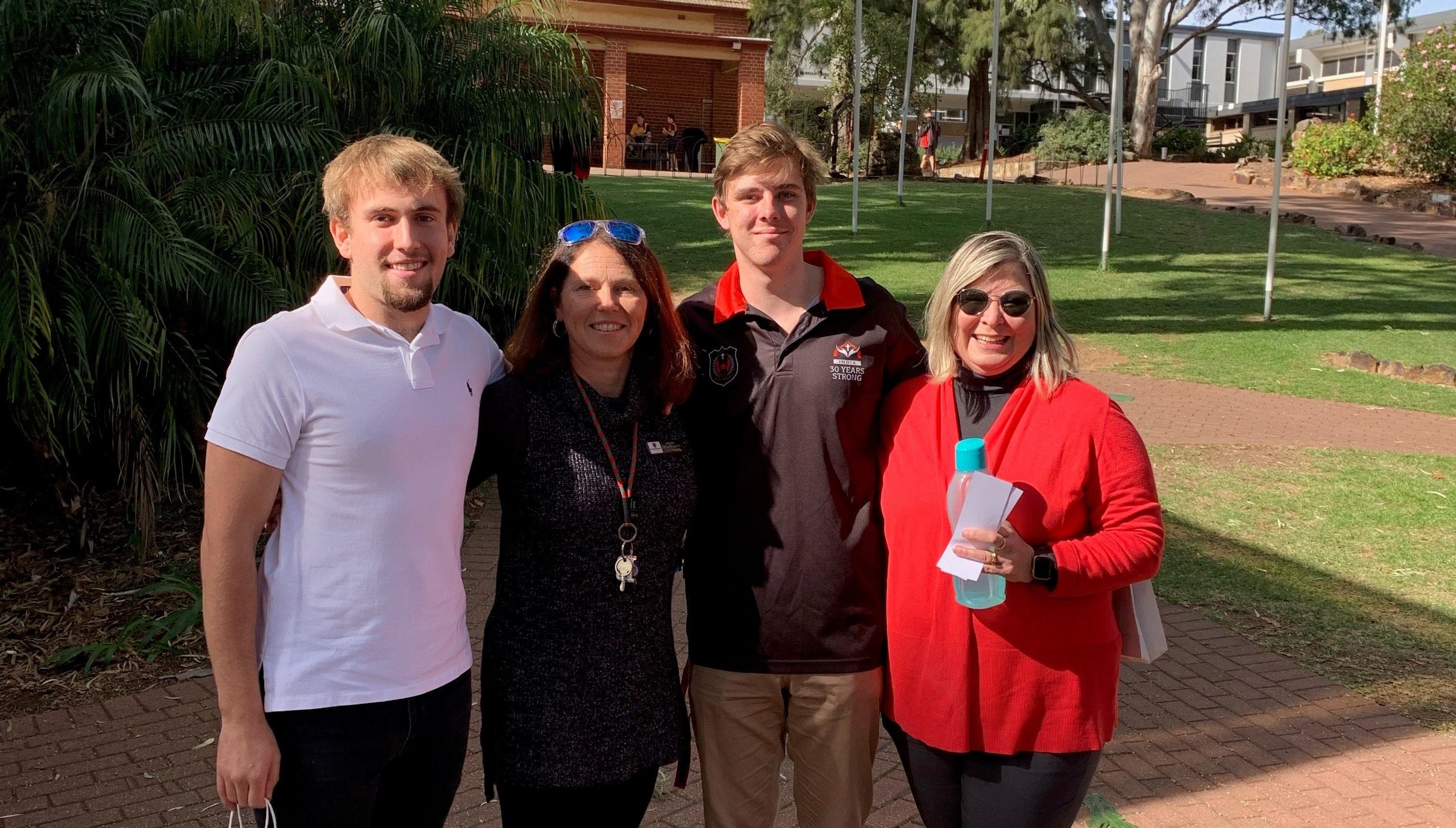 Several 2018 India Pilgrims (including Alex Partington and Patrick Moller) met with our students this week to share the wonderful, and at times challenging, experiences they had while visiting and supporting Rostrevor's India Charities. It was especially poignant for those teachers who accompanied them on their incredible journey, including Heads of House LeeAnne Genner and Belinda DeConno.
Holocaust Memorial Week

On Monday, Year 10 History students, accompanied by Mrs Robinson and Mr Deegan, attended the Holocaust Memorial Week opening hosted by St Paul's College. Students and staff were privileged to hear personal testimonies of Holocaust survivors Andrew Steiner OAM and Eva Temple (the youngest survivor of the Bergen-Belsen Concentration Camp). Another highlight of the day was ABC presenter David Bevan's account of his time as a journalist covering the Holocaust War Crime trials held here in Adelaide. Overall, it was unique experience which I'm sure will have a profound impact on the boys.
Workshop for parents of gifted children
Parents are advised that the CESA Parent/Caregivers Workshop and Discussion Forum: Perfectionism and the Gifted Child will be held on 27 May from 7pm to 8pm at Christ the King School in Warradale in honour of Gifted Awareness Week Australia: Please click here to register
Old Boys' Lunch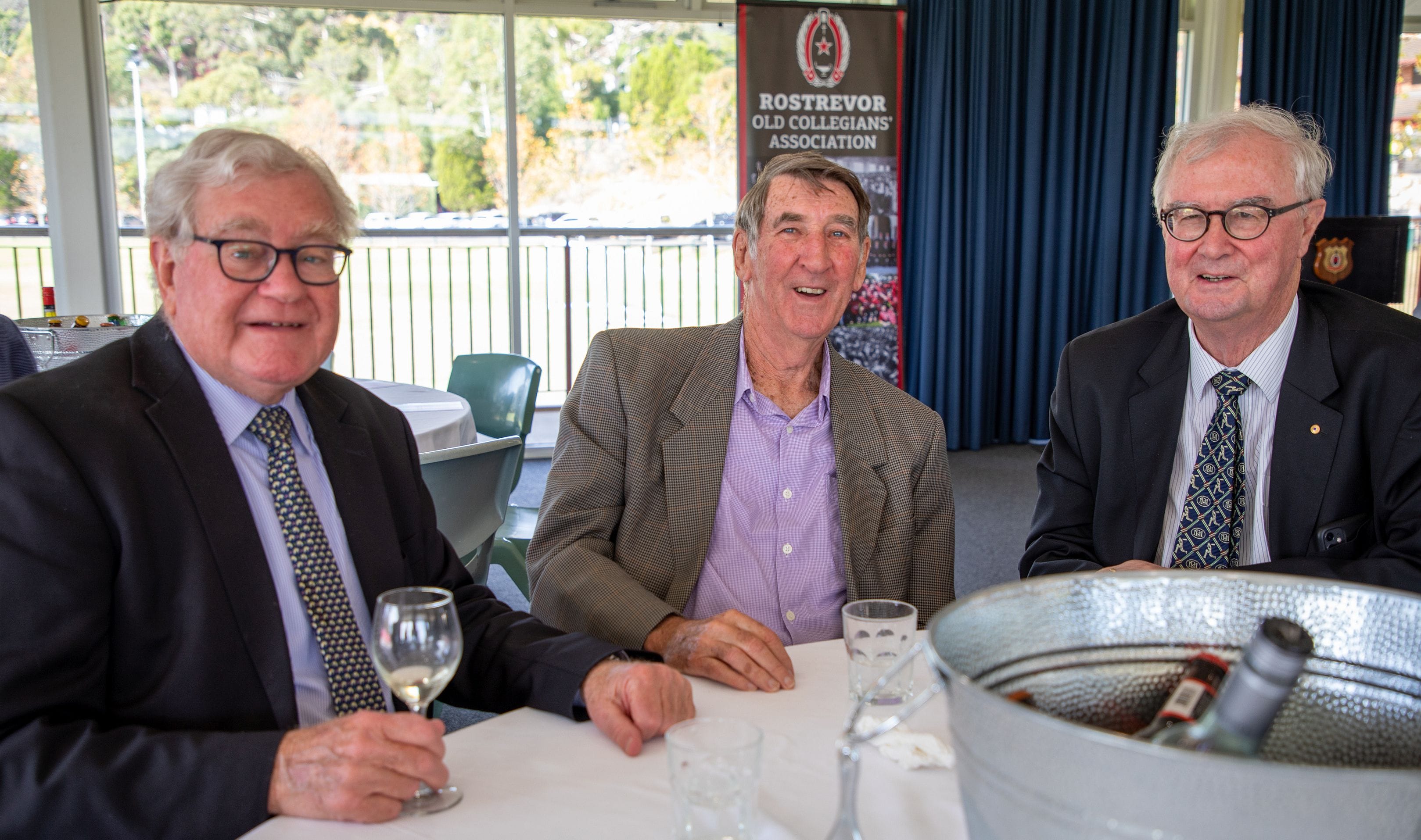 We were delighted to welcome back our "Old Boys" for Rostrevor's annual Elders' Lunch at the College on Wednesday. Please view the photo Gallery here
Unfair Day Photo Gallery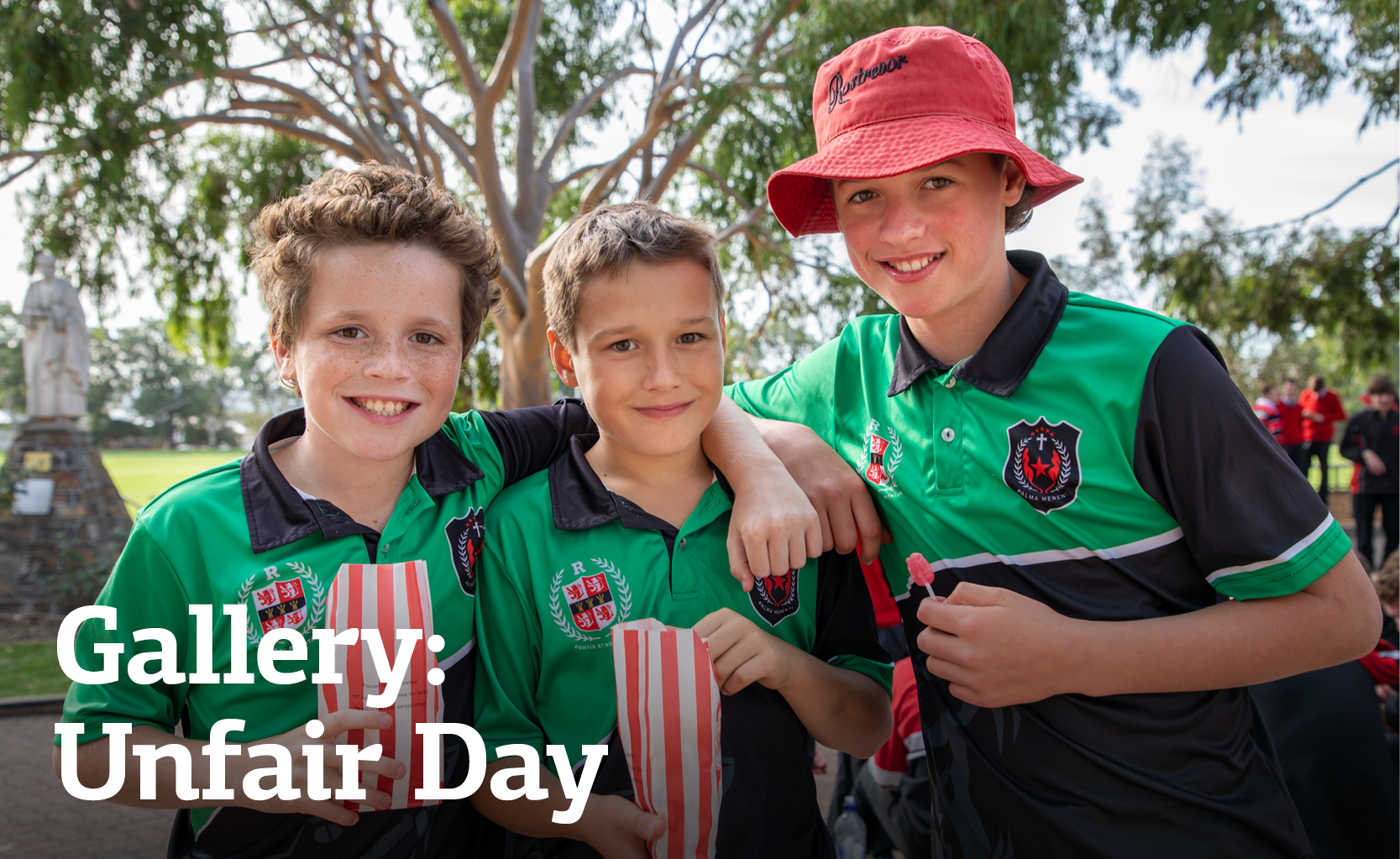 Edmund Rice Day Mass Recording
Please note video begins at the 21-minute mark