Principal's News - 18 November 2022
Posted on 18 November 2022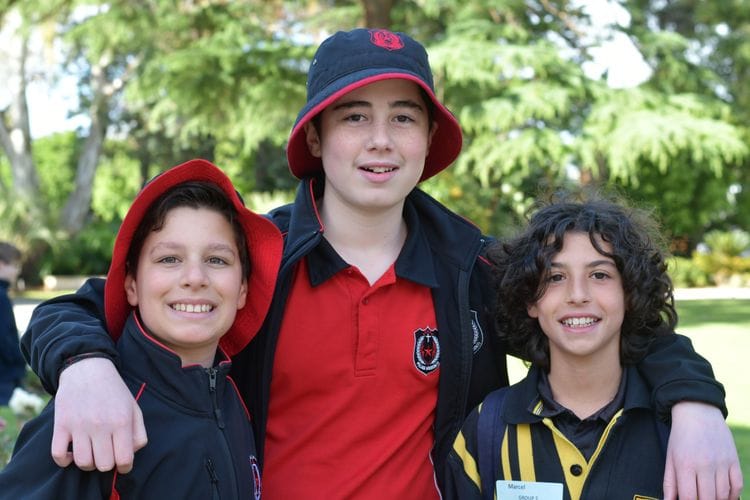 Shana Bennett
Principal
---
Save the Date - Centenary Year Events
As we move towards celebrating and acknowledging 100 Years of Rostrevor College, we look forward to sharing events with all members of our community – past, present and future. We encourage you to mark these key dates in your calendar and to join the Centenary mailing list to keep up to date with important information: www.rostrevor.sa.edu.au/centenary
---
Junior Years and Year 7 2023 Transition Day
Close to 140 Year 6 students descended upon the College on Wednesday to engage in their Transition Day. This day allowed the boys to experience their first taste of what life as a Year 7 Rostrevor student looks and feels like. The students engaged in Science, Technology and Physical Education lessons as well as learning about the history of the College and hearing from many different staff members and students about what lies in store for them from the start of next year.
At the end of their day, the boys were all smiles, appearing excited and eager to start their journey at Rostrevor College. We would like to thank all students and their families for being so supportive of our transition program and look forward to the commencement of 2023 when we see these boys again proudly wearing the Rostrevor College uniform.

---
Summer Co-Curricular Assembly

Today we gathered for the Summer Co-Curricular Assembly and acknowledged not only the Red and Black and MVP award winners, but all those involved in our Co-Curricular program. Our program could not run without the large number of staff and volunteers who support across such a wide variety of activities. On behalf of students, staff and families, I especially wish to thank and acknowledge the work of Tim Baccanello, Luke Manuel and Sarah Catterwell for their ongoing commitment that ensures that our Co-Curricular offerings continue to be of the highest standard!
You can view more photos here. The names of award winners can be viewed here.
---
Physical Education Week 2022

Hear from Mr Urbani about the initiative below.
"Starting on a very cold and blustery Monday, the brain buster question challenging the health and minds of the College's student made its annual resurrection. Mr Roberts and Mr Walker presented the keen bunch of students attending with a bouldering challenge in the gym." Read more here.
---
EREA Primary Leaders Day

The Year 6 Edmund Rice Education Australia Primary Leaders gathered with fellow EREA schools, CBC and St Paul's, for their final sessions for 2022; 'Collaboration and Connection to make a Change'. As part of their work together, they raised awareness in their respective communities about homelessness and providing support for the marginalized - a great demonstration of solidarity! Their efforts raised a collective total of $ 1,400 for Vinnies SA. It was a fabulous celebration of teamwork, collaboration and connection! You can view more photos from the day here.
---
Year 7 & 8 State Volleyball Finals
Hear from Mr Urbani about the teams' exploits below.
"The tournament started like a house on fire – Rostrevor playing outstanding volleyball in the opening match of the day against Temple College – Paralowie, serving ruthlessly, and simply picking up everything that needed defensive efforts. Rostrevor won the match 2-0. The second game saw us play against a "behemoth" of a team from Investigator. I have never seen Year 8s that big! To our credit the boys played some scintillating Volleyball and got the job done against the opposition 2-1." Read more here.
---
Fundraiser - Rossi MND Freeze
Next Tuesday 22 November at lunchtime, Gurr, Barron and Murphy House are collaborating for a MND fundraising activity. Donations are open via the Qkr! app until 10:30am on Tuesday. Please click here to view the parent communication.
---
Term Dates 2023
Term dates for 2023 are available by clicking here. The Parent Calendar will be published prior to the commencement of 2023 and will be available on the College website.
---
Co-curricular (Week 5, Term 4)