Rostrevor News - Term 1 Week 2
Posted on 11 February 2022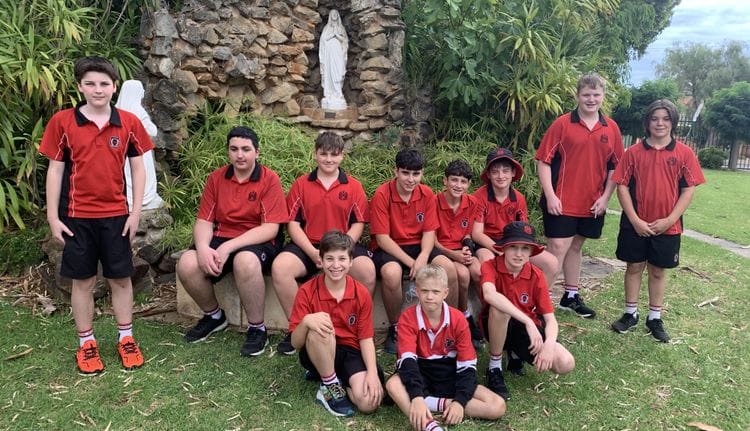 Shana Bennett
Principal

Welcome back all students

Next week marks Week 3 of Term 1 and the return of all students in all year levels to face-to-face learning.
I acknowledge and thank all of our staff and students who have patiently and positively engaged in the South Australian hybrid education model which saw some year levels return in Week 1 for face-to-face learning while all other year levels have engaged in remote learning. It is wonderful to be at the stage where all students can connect with their teachers and peers in person and we look forward to all students attending school from Monday 14 February 2022.

Rostrevor College will continue to follow the advice of SA Health to keep students safe. This means a number of school activities continue to be postponed, specifically:
• Inter-school sports competitions and instrumental tuition and ensembles remain on hold;
• Assemblies, masses and other school gatherings and events have been postponed;
• Entry to our school site will continue to be confined to essential visitors only (who will be required to wear a mask and check in using our COVID-Safe QR code). Read more
Student Safety - College Drop Off

Families are reminded not to drive onto the campus to drop off or pick up students, as this is a serious risk to students. Dedicated drop off zones are located on Glen Stuart Road for students from the Middle and Senior Years and at Kintyre Road for students from the Junior Years only (Junior Years Drop Off/Pick Up guide). We also request that drivers do not queue beyond the road markings at the Glen Stuart Road roundabout as this obstructs Adelaide Metro buses and other road users. The internal College roadway linking Gate 1 (Glen Stuart Road) to Gate 10 (Heather Avenue) is for student use only.

JY Parent Information Sessions
Online Information Sessions for JY families will be held on Tuesday 15 February via TEAMS. Read more Families will receive an email on Monday afternoon (14th February) containing a recording of key information and a TEAMS link to the live teacher "meet and greet"
Online Learning - Your Feedback

We are proud of our students and the Rostrevor community following two weeks of remote and face-to-face learning. We can't wait to have everyone back on campus but are delighted with the positive, creative, engagement that we have seen from students, teachers and families. Feedback from families enables us to further improve our online learning systems and programs in the event that they are again required upon advice from SA Health. Please take a moment to fill out this survey and we look forward to having all boys back on campus on Monday. Week 2 photo gallery here
Graduates praised for service to others

2021 Head Prefect Manish Augustine and Dux Jordan Zorzi speak about the importance of being "Men for Others" in this article in the Southern Cross Newspaper. Photo credit: Nat Rogers. See full article here
Junior Years After School Club
From Monday 14 February, JY students will be able to access the College's After School Club which offers children supervised, structured activities between 3:15pm and 5pm Monday to Friday for $10 per child. Read more and register here. Students from the Middle and Senior Years will also be able to access Smart Work sessions, supported by College Prefects, between 3:15pm and 4:30pm Tuesday to Thursday in the Equity Hub.
COVID-19 Resources for Parents and Caregivers

A "one-stop-shop" for parents and caregivers of Reception to Year 12 students regarding COVID-19 provisions and requirements can be accessed via Rostrevor's dedicated COVID-19 webpage
Student Residential Addresses
Each year, schools are required to supply student residential addresses and other information to the Federal Department of Education, Skills and Employment. Click here to read more about the purpose of the collection and privacy provisions.
Vale Br Mark (Dominic) McCabe

Rostrevor College acknowledges the passing of Christian Brother the Rev DM McCabe, who taught at Rostrevor College from 1960 to 1963. In his role as Sportsmaster, Br McCabe coached both the First XVIII and First XI (and maintained the ovals).
The 1964 annual states: "On the sporting field he inspired courage and good sportsmanship and he did much to build up the spirit and skills of the First XVIII, which led them to such success in 1964" and "Each year, all witnessed the result of his enthusiasm and musical talents at the Annual Speech Night when a Gilbert and Sullivan Opera was staged. Perhaps his most impressive achievement was the singing of Handel's "Hallelujah Chorus" in 1963 by the massed choir."
Rostrevor College sends its heartfelt condolences to Br McCabe's family and fellow Christian Brothers. Funeral details and a link to a live feed can be accessed from the Frank J Seibert Funerals webpage by clicking here.
Old Scholar to join priesthood in March

Congratulations to Old Collegian Anthony Beltrame ('09) who will be Ordained as a Catholic Priest on March 12. An article by SA Life on his journey to join the priesthood can be viewed here

Author:
Development Office