Taheny joins Geelong in 2019 AFL Draft
Posted on 28 November 2019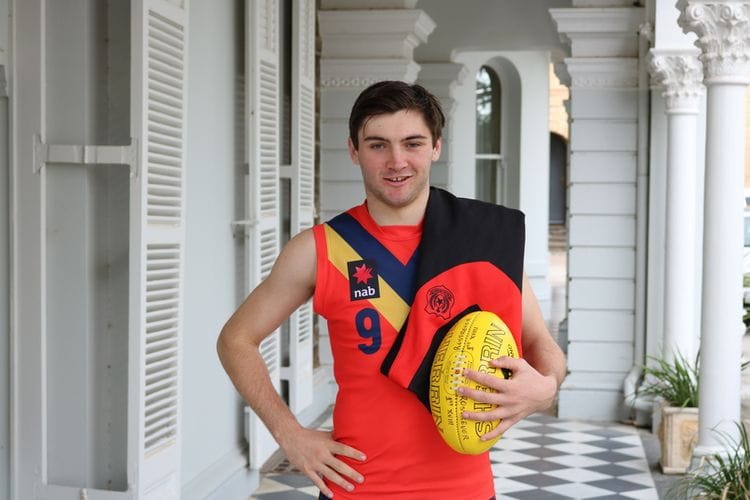 Heading interstate to pull on a guernsey for Geelong will not daunt Rostrevor College Head Boarder Cameron Taheny who has juggled his secondary schooling, Prefect roles and football development away from his Eyre Peninsula home of Cleve for the past three years.
The journey will be made even easier as the 18-year-old from Cleve, on South Australia's Eyre Peninsula, reconnects with his former Rostrevor boarding housemates Ben Jarvis (Port Lincoln) and Jacob Kennerley (Cummins) who were both drafted by Geelong last year.
All three were born and raised on the Eyre Peninsula and have grown up playing regional, College and club football (Norwood) together.
Taheny's selection by the Cats in tonight's AFL Draft at pick 50 follows a spectacular SANFL debut with Norwood's league side earlier this year where he kicked 11 goals in three league appearances while aged just 17.
Returning from injury later in the year, he went on to help Norwood's Reserve side secure a Grand Final win over Woodville-West Torrens with a four-goal haul in September.
"I am very excited to be going with Jacob and Ben again, who are great friends of mine, and really look forward to getting to work with the Geelong Football Club," Taheny said.
Twelve months ago, Taheny was watching the draft from the Rostrevor College boarding house and celebrating the drafting of Jacob and Ben, to Geelong.
"While I was watching my teammates get drafted, I was thinking how quickly your life can change and wondering if that could possibly be me in 12 months' time," Taheny said.
"I have been playing footy since I was five and the dream of playing AFL has always been there throughout my journey. I can't believe I'm now getting that chance.
"The draft has been in the back of my mind this year, but my goal was to play consistent football and senior footy at Norwood, whether that be reserves or league, as well as the national under 18 championships and College football."
Taheny said he had incredible support around him from the Norwood Football Club, Rostrevor College and the Eyre Peninsula community.
"Norwood club captain Jade (Bode) has taken me and (fellow draftee) Dylan Stephens under his wing a bit and looked after us," he said.
"I've also had great coaches and mentors at Rostrevor College and have really enjoyed by role as Head Boarder over the past year.
"Mum and dad have always been good at supporting me, but just having people from back home come up and congratulate me has been great.
"Even people from the different leagues on the Peninsula whether they are from Cleve, Ceduna or Port Lincoln have all been supportive."
Taheny was raised in Cleve and played his junior football with Eastern Eyre Ranges before moving to Adelaide in 2016 to board at Rostrevor College.
His father, Andrew Taheny, is the SANFL Eyre Peninsula regional coordinator and has strongly supported and influenced Cameron's football journey.
Taheny's selection brings the number of Rostrevor College students drafted to the AFL to seven in the past three years.
In 2018, Rostrevor First XVIII and State under-18 captain Luke Valente was drafted by Fremantle at pick 32. Valente was later presented with the prestigious number 29 guernsey made famous by SA football export Matthew Pavlich.
Another two Rostrevor boarders, Harrison Petty, from Wudinna, and Darcy Fogarty, from Lucindale, are well known to Taheny and are expected to get more senior match time in 2020 with their respective Melbourne and Adelaide clubs.
Rostrevor College's Football faculty has watched Taheny evolve from a defender to a forward in recent years and seen his athleticism, agility and "damaging left foot" develop.
Rostrevor Principal Brian Schumacher said Cameron was a humble and respectful young man despite his many achievements on and off the field.
"He is very much a quiet achiever and epitomises the 'men for others' ethos that Rostrevor College prides itself upon," Mr Schumacher said.
"He has always been willing to support his fellow students, is widely liked and respected by his peers and has made a valuable contribution to the College as Head Boarder."
Taheny's early football achievements include:
- Five SANFL goals for Norwood in round 8 against West Adelaide
- Three SANFL goals for Norwood on league debut against Port Adelaide
- Three SANFL goals for Norwood against Woodville-West Torrens
- Four goals in Norwood Reserve's 2019 Premiership-winning match
- Two goals in the SA U18 side in its 11-point win over WA in June this year
- AFL Academy member since 2017
- Selection in the U18 State Squad in 2018
- Best and Fairest for Rostrevor's First XVIII football team in 2018
- Played in national U17 team in New Zealand in April, 2018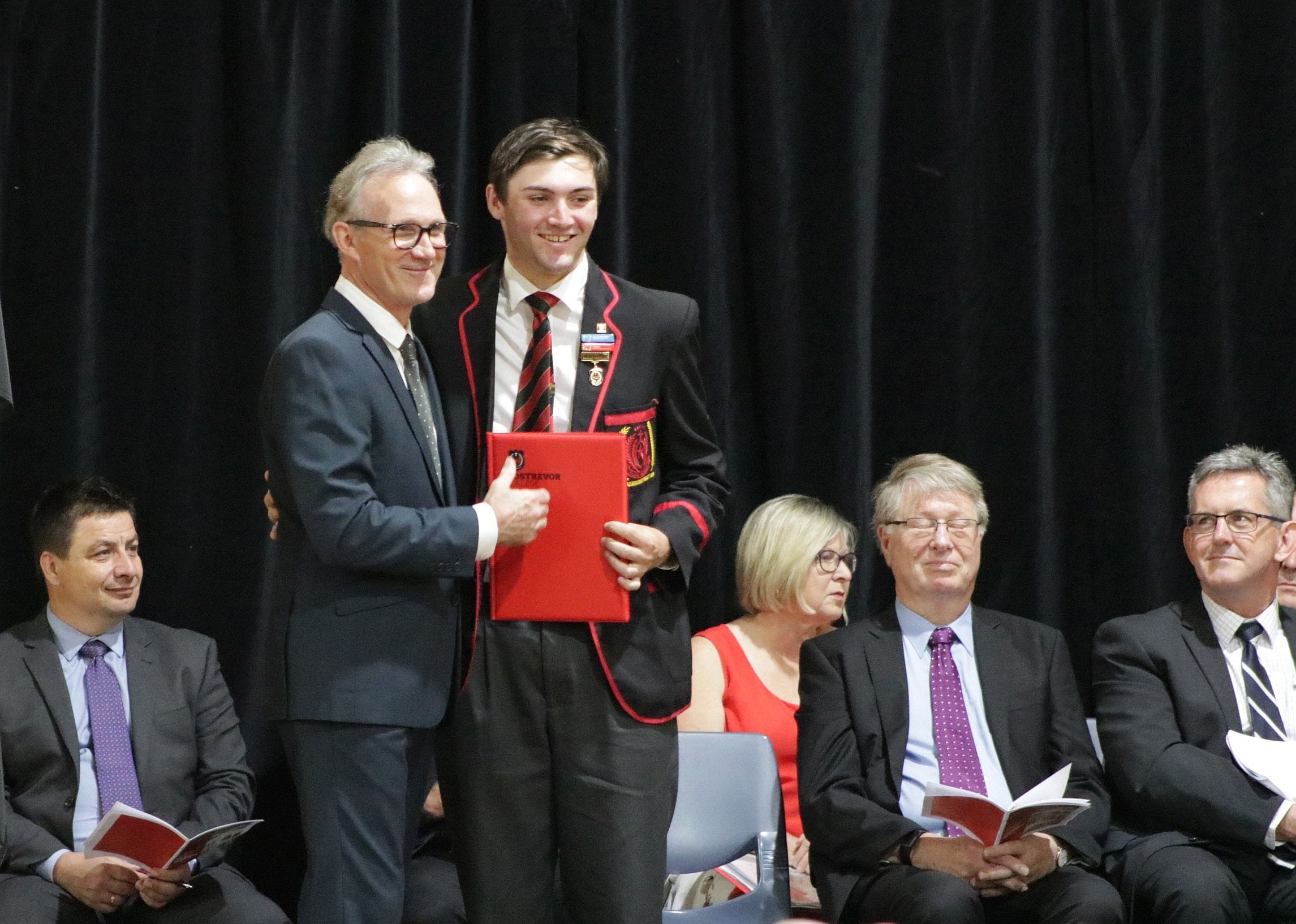 Author:
Co-Curricular Staff