USA Music Tour 2019
Posted on 31 October 2019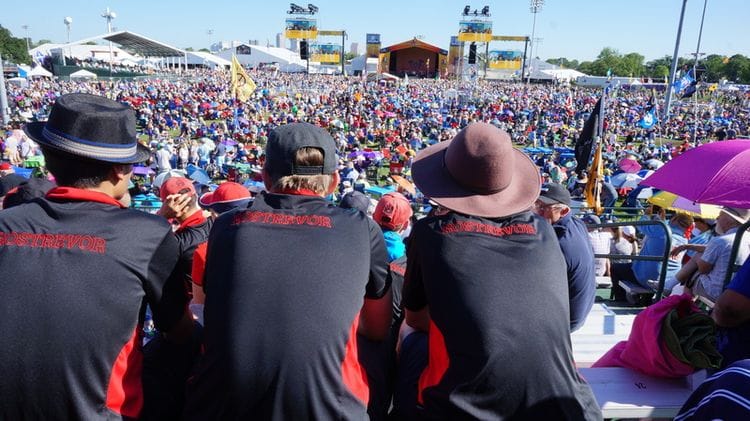 New York & New Orleans
---
From the energy and bright lights of New York City to the jazz-infused celebrations in New Orleans, 15 young Rostrevor musicians enjoyed a musical trip of a lifetime to the United States in April.
Under the guidance of music teachers Peter Waterman, Marnie Tiggemann and Greg Osman and six parents, the Years 8 to 12 students on the USA Music Tour immersed themselves in one of the most exciting music scenes in the world for two weeks.
The trip was a sensory feast with experiences ranging from a Broadway musical, reverberating rock and blues at the New Orleans Jazz Festival, chilled jazz on a Mississippi paddle-steamer and flamboyant street parades through to cooking classes, ghost tours and eating deep-fried alligator!
In the Big Apple, the group enjoyed a bird's eye view of Manhattan from the 70th floor of the Rockefeller Center before dropping down to earth for a Rock 'n' Roll walking tour exploring the rich musical history behind the famous buildings, avenues and streets seen on many album covers.
The Statue of Liberty, Central Park, Carnegie Hall, a Broadway musical: it was all there to absorb and was capped off with an outstanding performance by Rostrevor's musicians on the USS Intrepid aircraft carrier moored on the Hudson River.
"All the ensembles performed magnificently and represented South Australia with distinction," Peter Waterman said of the group's performances in New York and New Orleans.
In the months leading up to the tour, the musicians formed a touring "Big Band" as well as smaller acoustic, jazz and rock ensembles. They were joined on tour by Year 10 Loreto College student Grace Pasalidis who added vocal depth to the band.
"The tour was a great opportunity for our students to trace the footsteps of some of the world's most famous and influential musicians while developing their own musical passion and creativity," Mr Waterman said.
"The 50th Anniversary of the Jazz and Heritage Festival was extraordinary with more than 130,000 music-loving people in one venue, shared across many stages, enjoying some of the finest musicians in the world."
Year 10 guitarist and pianist Jordan Zorzi said he learnt a lot about the roots of some of the world's most popular music styles and enjoyed being immersed in such a creative musical environment.
Ceduna boarder and guitarist Jaquan Scott, who was supported by the Far West Coast Aboriginal Corporation to join the tour and "experience the world", said he was also amazed by the whole experience.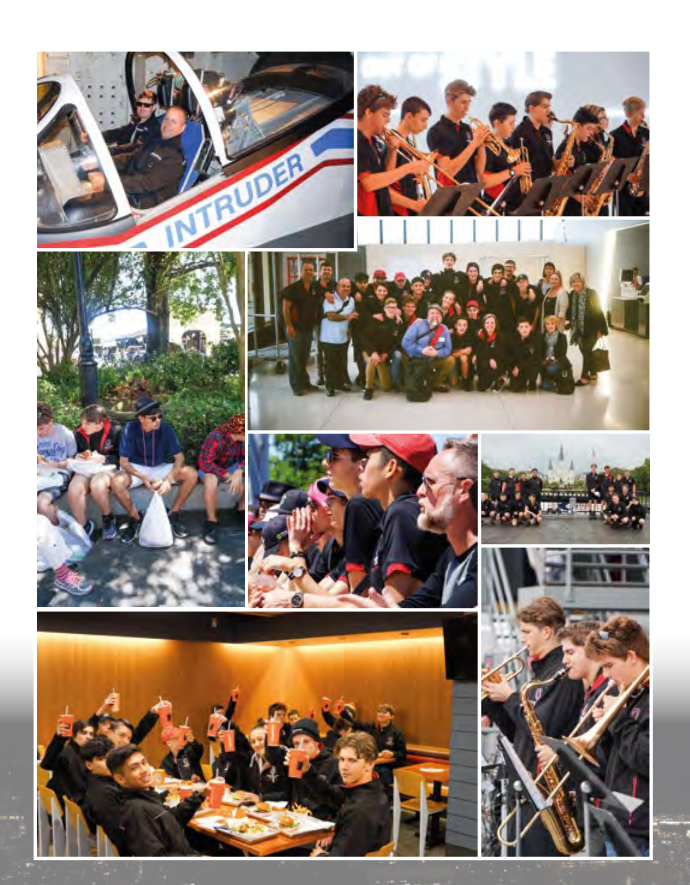 Author:
Peter Waterman, Head of Music/Arts Faculty