Principal's News - Week 2
Posted on 5 February 2021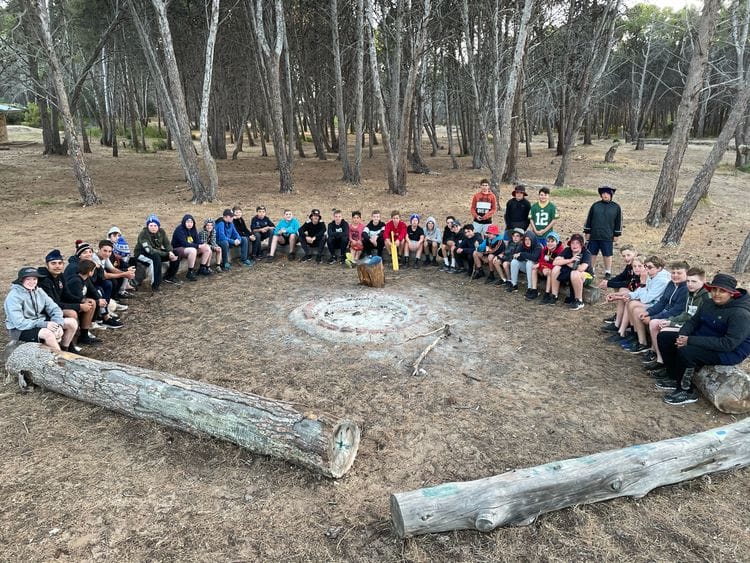 Principal's News Week 2

Frank Ranaldo
Principal
It was a lively Week 2 at Rostrevor as our students settled into their new routines and lessons, celebrated the achievements of 2020, attended camps and activity days and made new friends.
Camps Build Bonds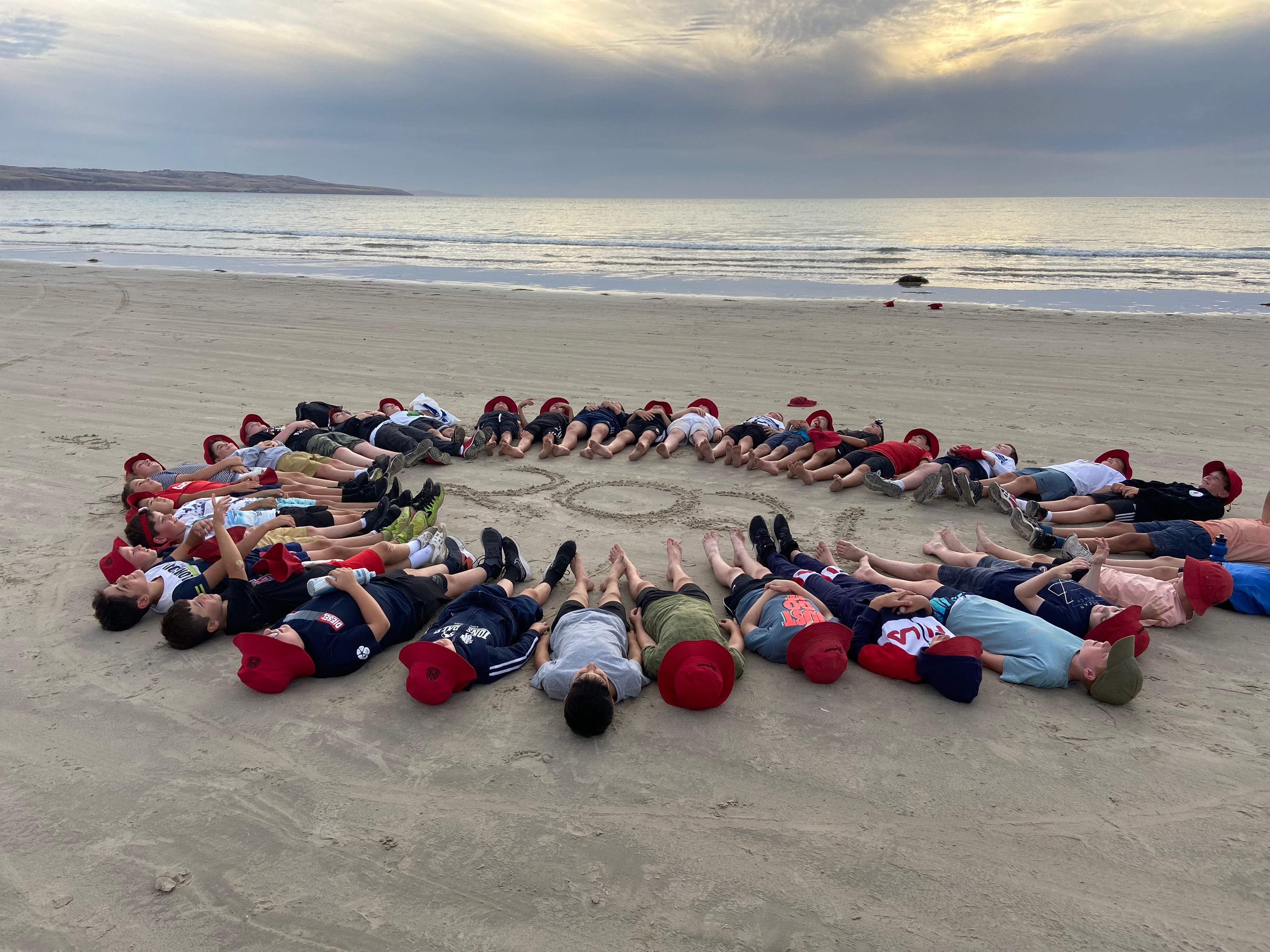 Feedback from staff who attended the Year 5, 7 and 8 Camps this week was extremely positive. Such experiences offer our boys the opportunity to make new friends, foster independence, build confidence and have fun. This was certainly the case, as evident in our Camps Photo Gallery. There were many smiling faces upon returning to Rostrevor although perhaps just a little tired.

SACE Merit Ceremony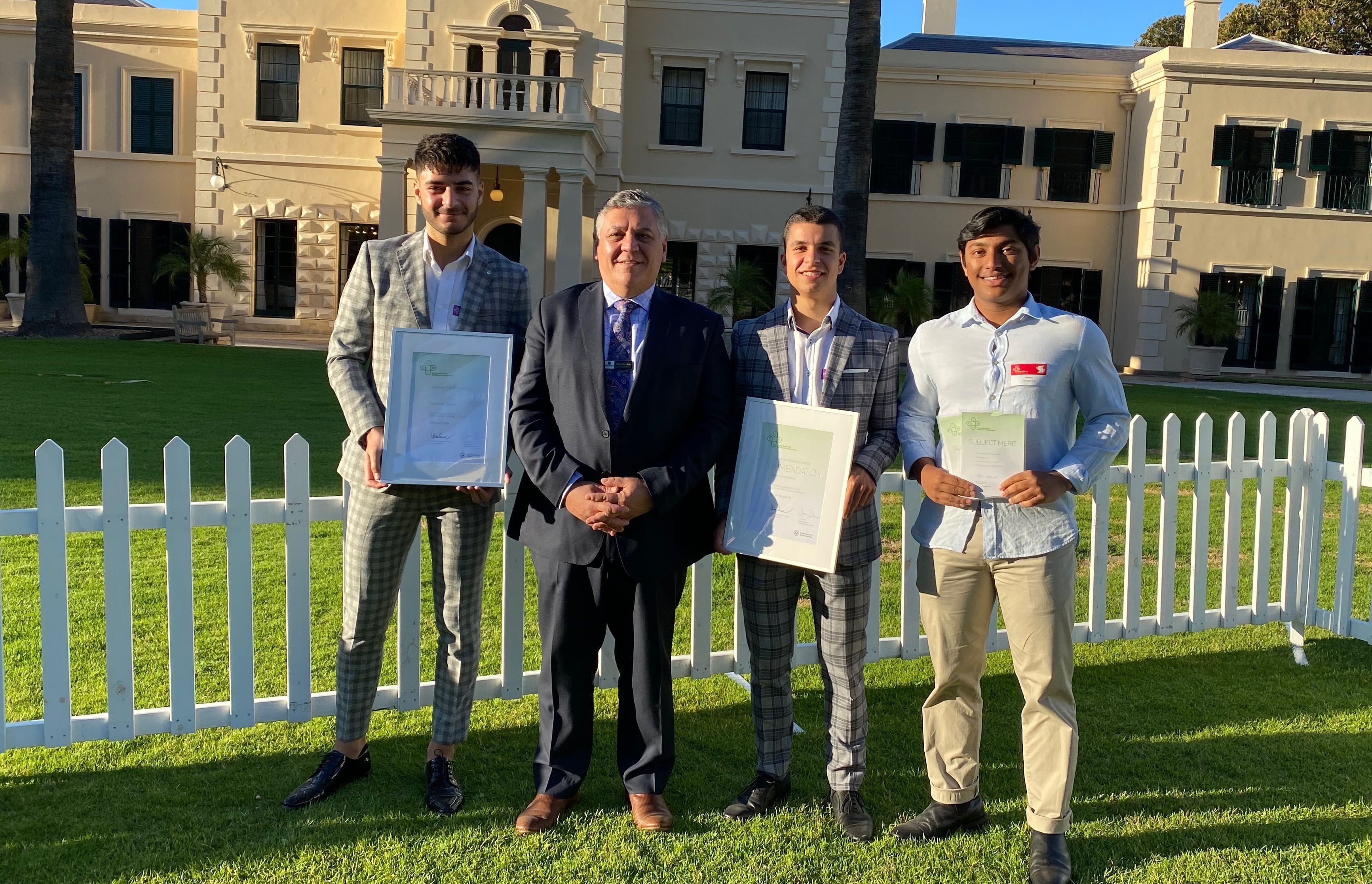 This year the SACE Merit Ceremony was held over three days to provide a COVID-safe environment for attendees. I was invited to attend on Monday evening at Government House for the presentation of the Governor of South Australia Commendations and awards for students who had achieved two or more Merits. Yet again, Rostrevor was well represented with Gianni Bergamin and Giovanni Elias both being awarded Governor of South Australia Commendations, and Christy Saji (4 Merits), Tom Hill (3 Merits), Domenic Strangio (3 Merits). I am looking forward to our Dux Assembly next Friday 12 February where we will acknowledge and celebrate all the achievements of the Class of 2020.
Parent Information Evenings
On Monday, February 8, we have our Junior Years' Parent Information Evening, followed by our Middle and Senior Years' Parent Information Evening on Thursday 11 February. The purpose of these evenings is to provide new and current parents with an opportunity to become acquainted (or re-acquainted) with your son's class teacher or Pastoral Care teacher, receive information about a range of school matters relevant to your son's class/year level, meet other parents in your son's class or Pastoral Care group, an opportunity to have any questions answered and to raise any concerns you may have. I encourage all parents to attend and I look forward to seeing you.
Middle & Senior Years Parent Handbook
Duggan House Refurbishment
The much anticipated refurbishment of Duggan House began over the summer break and will involve ongoing works throughout Semester 1. Several bathrooms have been completed and the Boarders are already appreciating the updated facilities. The first of the new bedrooms will be completed soon, which is creating a great sense of excitement for all involved.
Boarders' Welcome Weekend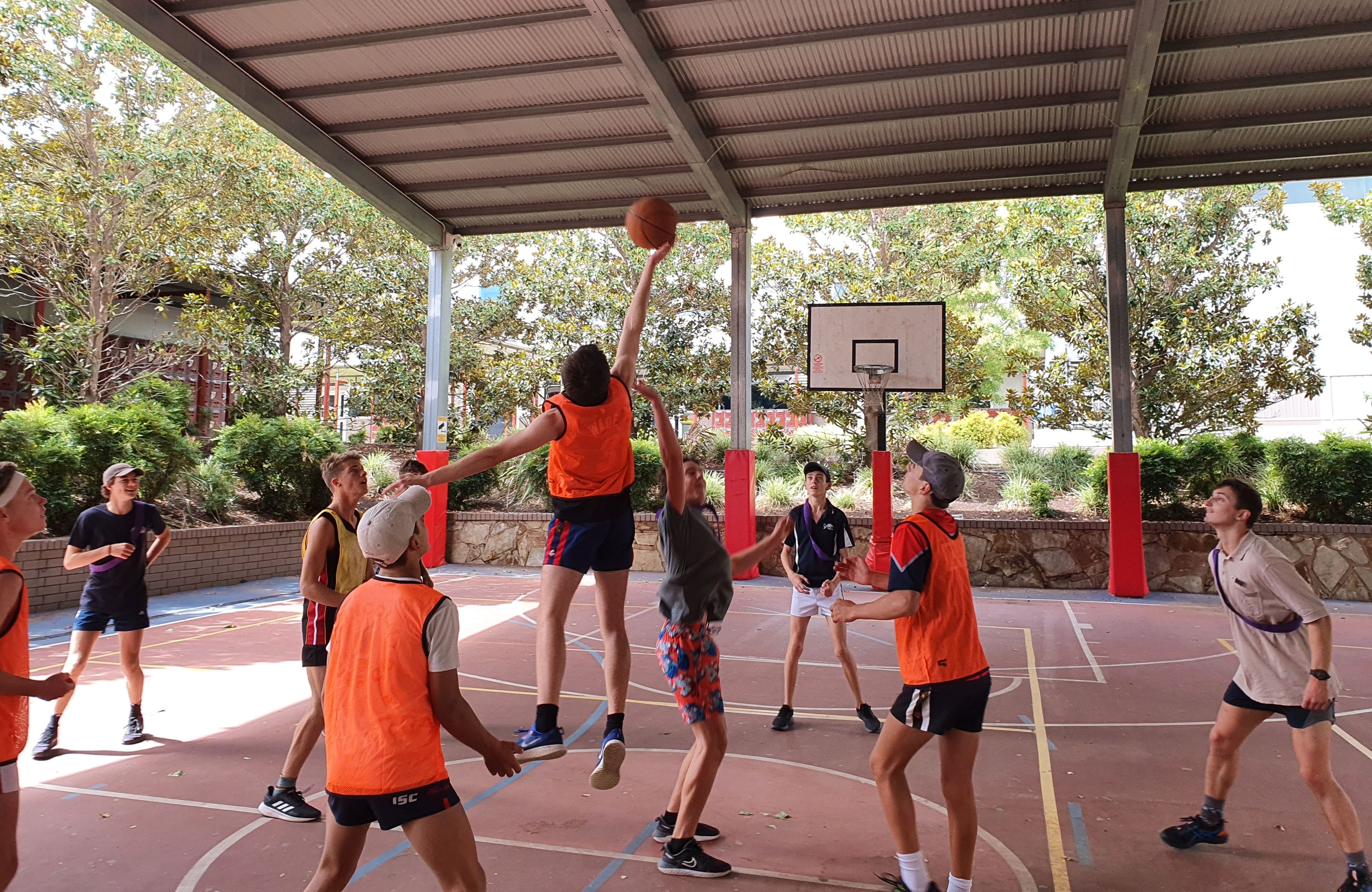 Duggan House welcomed 15 new Boarders to the Rostrevor Community for 2021, bringing our total enrolment to 58. Last weekend was the traditional Welcome Weekend, where a range of activities was scheduled to enable the new boys to develop and strengthen relationships in the Boarding House and to create a deep sense of connectedness and inclusive community. There were many memorable moments from the various competitions and great fun was had by all.
Glen Stuart Road and Kintyre Road: Pick-Up and Drop-Off
For the safety of all road users, but most importantly for the safety of our students, it is important that parents and others responsible for picking up or dropping off boys take note of the Junior, Middle and Senior Year Drop-Off and Pick-Up zones, No Parking zones and use of the 'Emu' crossing. While there has been communication to Junior Year families (see guide below), I would like to remind Middle and Senior Years parents that, unless there is a sibling in the Junior Years, your son must not exit via Kintyre Road. In addition, parents must not drive on to the Middle and Senior Years campus for drop-off or pick-up. The internal College roadway linking Gate 1 (Glen Stuart Road) to Gate 10 (Heather Avenue) is for student use only.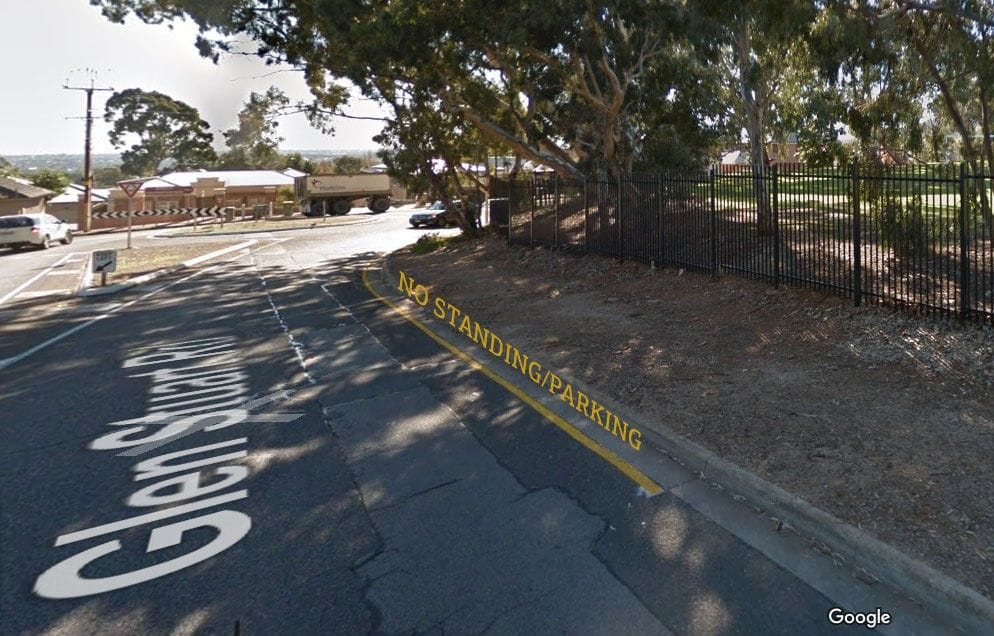 Please note that the solid yellow line by the curb on Glen Stuart Road (alongside our Memorial Ovals) signifies no standing/parking. The College has received complaints from Adelaide Metro as buses are blocked from turning onto Glen Stuart Road from Morialta Road due to the congestion by the roundabout. Please refer to the image below. Your cooperation in this matter is appreciated.
Consent2 Go - Your questions answered
Consent2Go provides a simple, seamless way for parents and caregivers to provide electronic consent for excursions, camps and Co-curriuclar activities as well as a seamless platform to update your son's medical information. Click here for a comprehensive Consent2Go FAQ and troubleshooting guide
Fruit Fly Update: What you can bring to Rostrevor
The restrictions on moving fruit and vegetables vary from suburb to suburb. Please see this Fruit Fly Update and check which zone you live in to guide you on what can go in your child's lunchbox.
Renowned Coach for Rostrevor First XI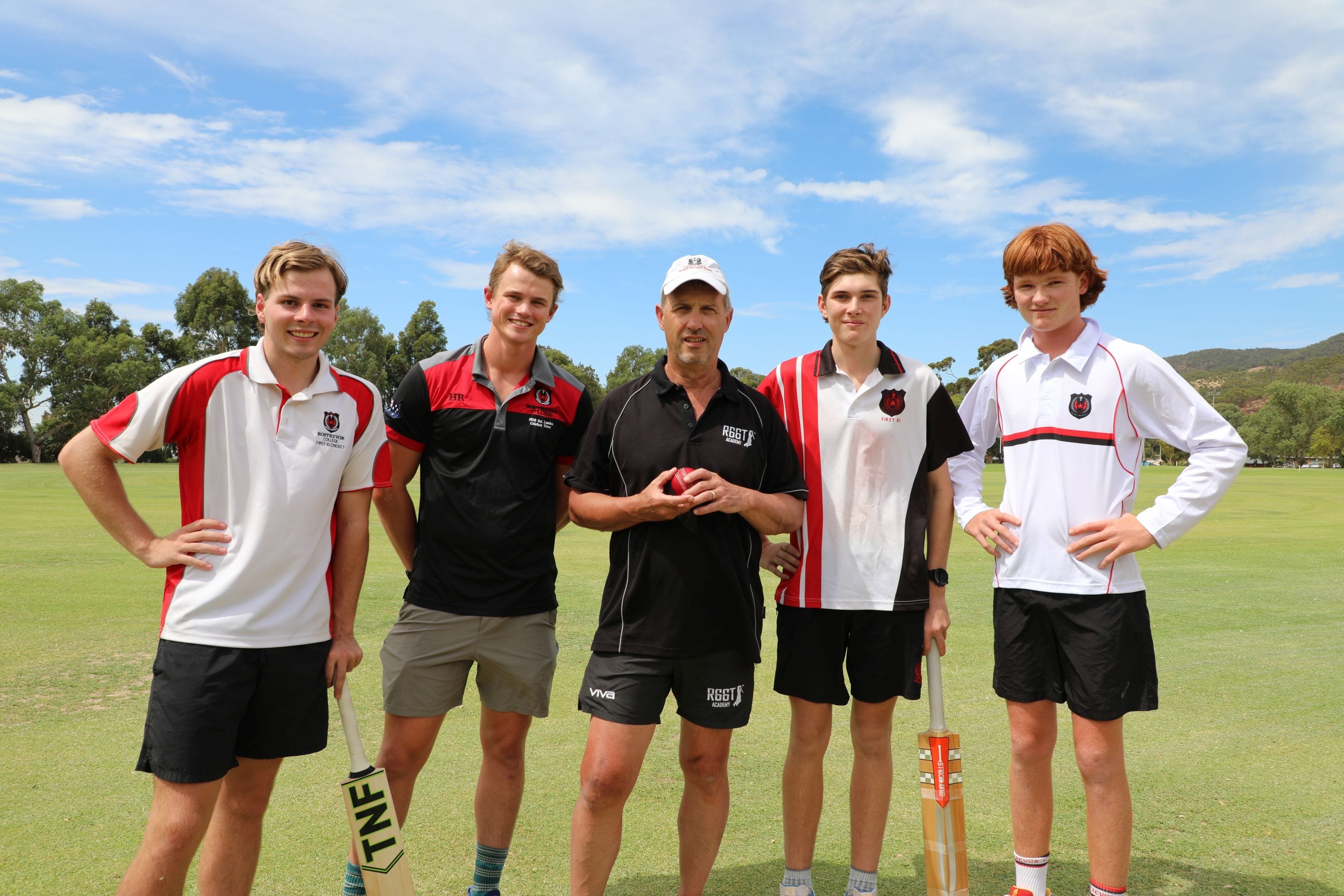 It is with great excitement that Rostrevor welcomes renowned cricket coach Shaun Seigert as its 2021 First XI Coach. Rostrevor's senior players in Years 10 to 12 will benefit from Shaun's incredible cricket wisdom which has accelerated the national and international success of many players, including England Captain Joe Root. We are also pleased to have Harrison Rahaley ('17) as Second XI Coach.
Rostrevor's First XI put some early runs on the board on the weekend, defeating Pembroke (Rostrevor 7 for 202; Pembroke all out for 165). Coach Shaun Seigert said the match could have gone either way, but Rostrevor fielded better, taking some match-winning catches. A strong, 74-run partnership by Luke Homan and Regan Taheny boosted the tally. Harvey Pedler performed well on debut as wicket keeper. Congratulations also go to Tristan Hunter and Jack Haddad who played their first First XI match. We look forward to additional matches this weekend, weather permitting, and a return to training for the remainder of our Co-curricular teams next week.
Term 1, Week 2 Fixture and Maps