2022 SACE Results
Posted on 19 December 2022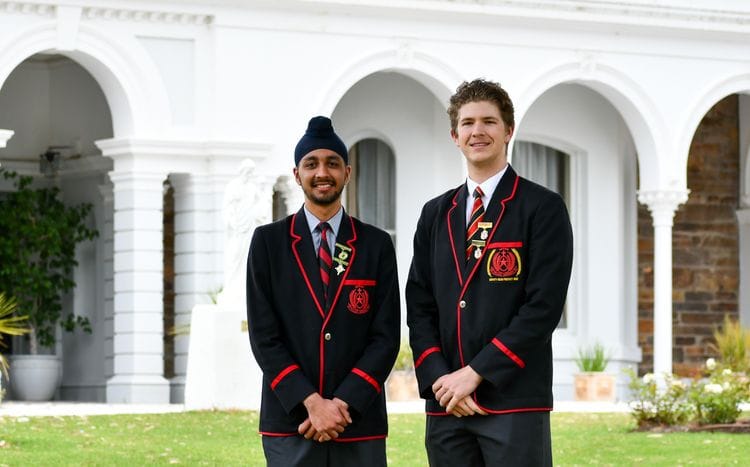 Outstanding SACE Results for Rostrevor
Congratulations to all our Year 12 students for completing their final year of schooling, particularly as most of our students and families have worked through the challenges of the pandemic in the last few years. The young men of Rostrevor have demonstrated persistence, resilience and optimism and their results are exceptional. Congratulations to Dux for 2022 Cameron Tunno (99.95) and Proxime Accessit Ridheypreet Grover (99.9).
The College again attained 100% SACE completion with:
21% of students achieving an ATAR above 95
40% of students achieving an ATAR above 90
56% of students achieving an ATAR above 80
44 Merits
48 Additional A+ grades
87% of all grades in the A or B band - well above the State average

Please see Rostrevor's SACE Results Flyer here
Please see a more detailed summary of Rostrevor College 2022 SACE Results here
Governor's Commendations

Congratulations to Cameron Tunno, Ridheypreet Grover and Taylem Stubbs who have been awarded SA Governor's Excellence awards.
Cameron was awarded the Governor of South Australia Commendations- Excellence award demonstrating extensive understanding in all 7 SACE capabilities. Cameron's incredible support of all Rostrevor students and his commitment to the music program, coaching junior soccer and numerous social justice and mental health initiatives make him highly worthy of the prestigious prize.
Ridheypreet has also been recognised with the Governor of South Australia Commendation for his outstanding academic results of six Merits. In the state there were six students who received the prestigious academic Governor's commendation. Ridheypreet achieved six subject merits.
Taylem was a successful recipient of the Governor's Commendation for the Aboriginal Student SACE Excellence award. Taylem joined the Rostrevor community as a Boarder from Larapinta in Northern Territory. He has contributed to our holistic programs as a mentor, advocate for younger students, as part of our football, basketball and volleyball programs and balancing his studies to achieve high academic success. He achieved outstanding results in the Literacy capability with a Merit in Essential English.
It is the fourth year in a row that Rostrevor graduates have received a Governor's Commendation and follows awards to Manish Augustine in 2021, Giovanni Elias and Gianni Bergamin in 2020, and Archer Newton in 2019.
Rostrevor's Merit & 90+ ATAR recipients
Rostrevor students were awarded an outstanding 92 A+ grades, including 44 with Merit.
Merits were achieved in a wide range of subjects including Research Project, English, Essential English, Chemistry, General Maths, Psychology, Modern History, Business Innovation, Digital Technologies, Scientific Studies, Biology and Integrated Learning 10 and 20 credits. A+ grades were also achieved in Physical Education, Music Performance Solo, Music Performance Ensemble, Music Explorations, Physics, Mathematical Methods, Workplace Practices, Industry and Entrepreneurial Solutions and Digital technologies. The breadth and depth of teacher expertise and students thriving in their learning is expansive and admirable.
See our highest achievers below.