Principal News - Term 2, Week 9
Posted on 25 June 2021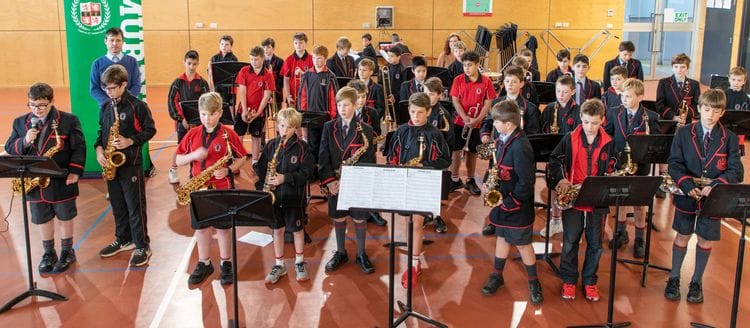 Frank Ranaldo
Principal
Semester Reports
It has certainly been a very busy term for students and staff alike, particularly for our Senior students, and the school break will be welcomed by all. Over the following week, teachers will be finalising assessments to prepare students' Semester 1 reports. Reports will be available from SEQTA Engage on Monday, 5 July, and parents are encouraged to contact subject teachers if they have any questions or concerns. Term 3 commences on Monday, 19 July, for all students.
Exam Feedback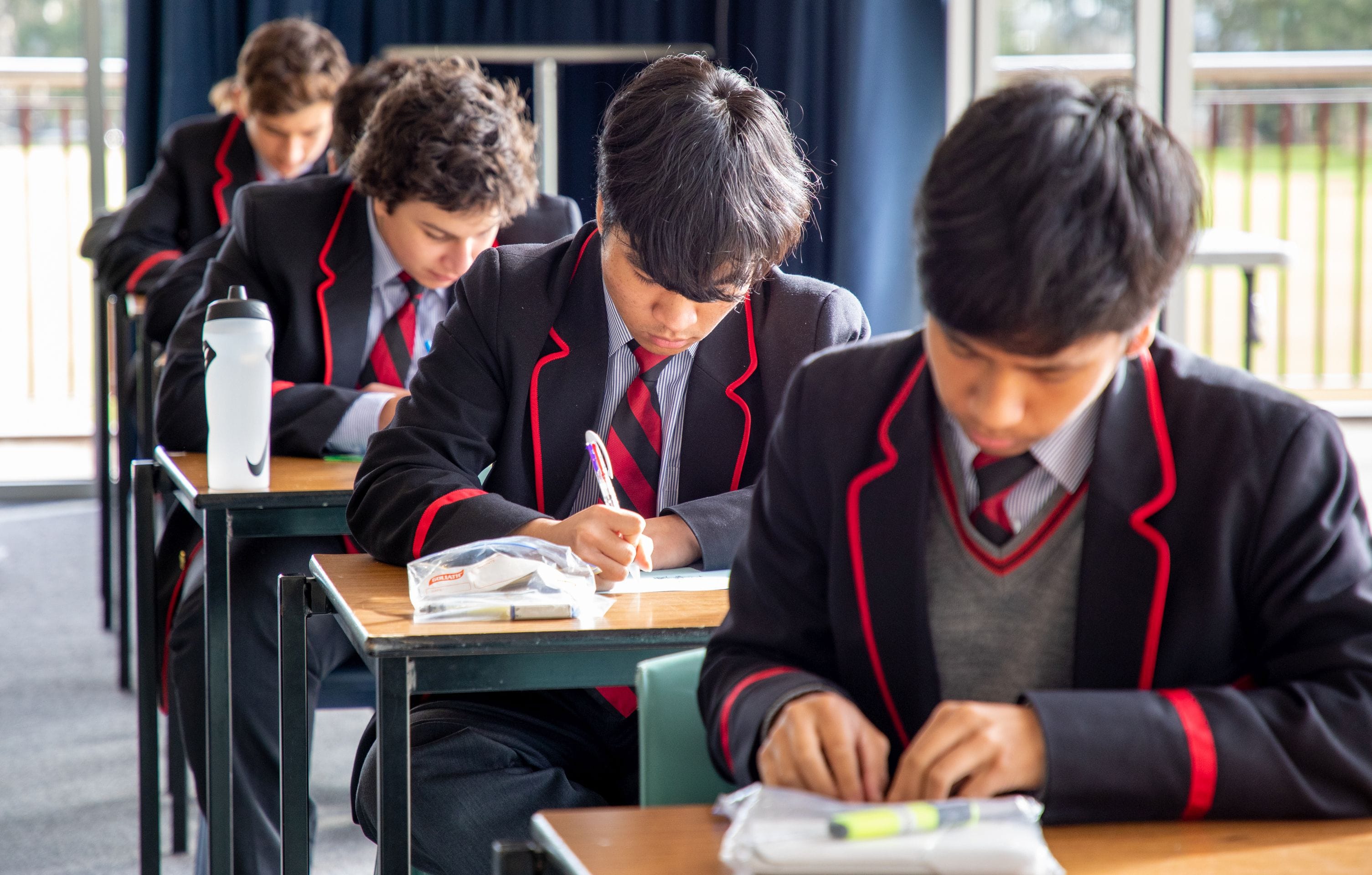 This week, our Year 10 and 11 boys attended lessons for exam returns and feedback and/or subject evaluation where they have the opportunity to offer teachers feedback about the subject including methodology, assessment and the learning environment. This information is useful for teachers to review their courses and resources for the following semester. We wish those students undertaking Year 12 Mid-Year exams the best of luck.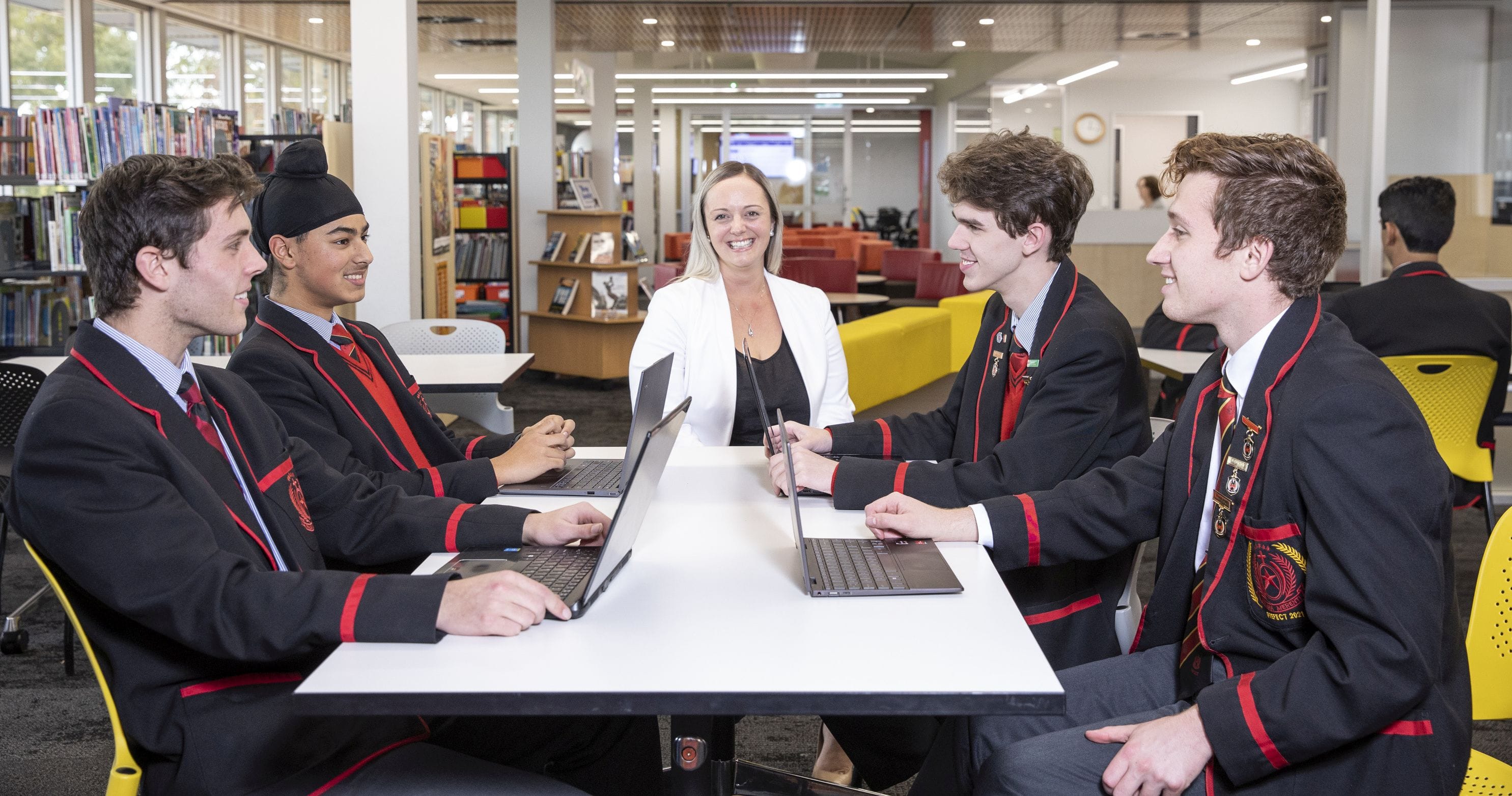 Year 10 & 11 Subject Selection
We commence our subject selection process for 2022 next term. A series of assemblies have been arranged in the first two weeks for each year level with information regarding the selection of 'choice' subjects. It is wise for your son to use the holiday break to reflect on his Semester 1 performance, with a view to whether he will meet the requirements for the subjects he wishes to pursue in 2022. This should then be a gauge for the level of commitment and effort required in Term 3 to ensure that these requirements are well met.
SACE Information Evening & Careers Expo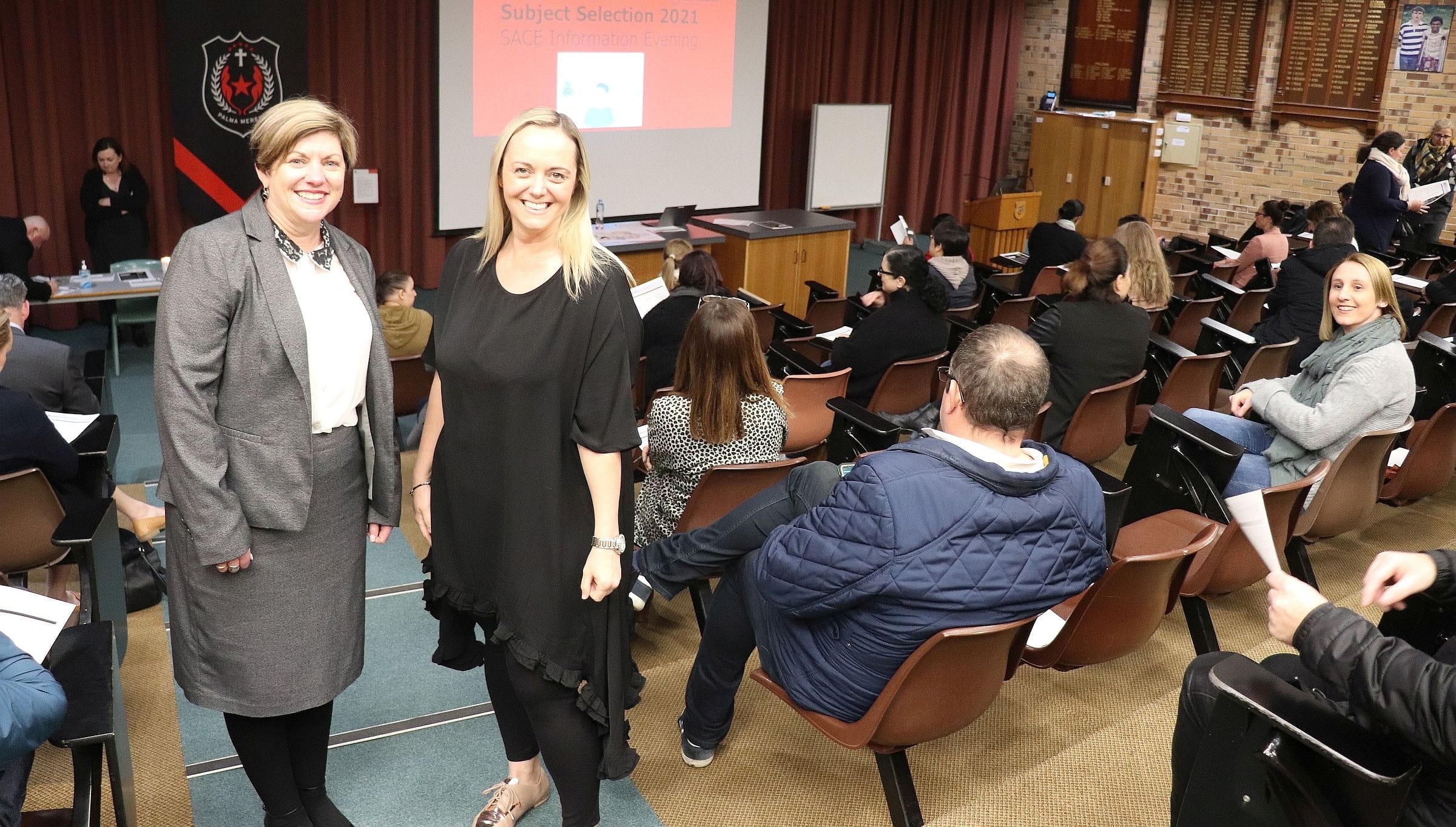 Each year, we offer parents the opportunity to learn more about the SACE and tertiary entry. This year, our SACE Information Evening will be held on Tuesday 3 August 2021 at 6.00pm in the Kelty Theatre for parents of current Year 10 students. The presentation will cover:
The SACE and completion requirements;
SACE assessment and moderation;
University & TAFE entrance requirements, including the calculation of the ATAR;
How to plan for tertiary entry and select appropriate subjects at Stage 1 and Stage 2.
By attending this evening, I am sure that you will feel more confident in assisting your son with discussing options for what he would like to do once he graduates from Rostrevor together with the subjects which will most relevant (or compulsory) for his career pathway.
Congratulations to our JY "R" Badge recipients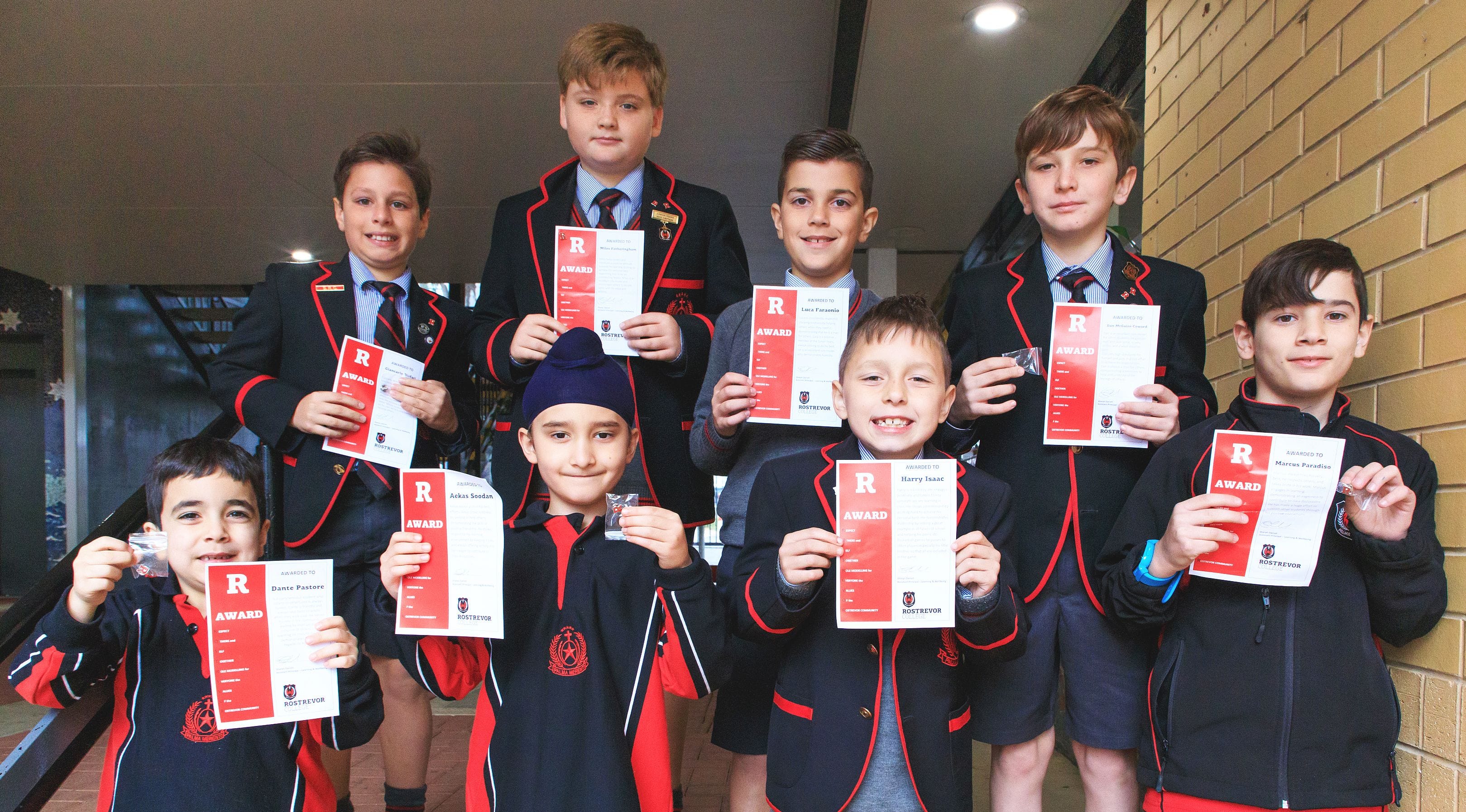 The R badge is presented to one student each term in each class who exemplifies the values of Rostrevor, by following the four touchstones of an EREA Education, and being "Men for Others"'. The Four Touchstones are: Liberating Education, Justice and Solidarity, Inclusive Community, and Gospel Spirituality. The following boys received "R" badges at today's Junior Years assembly:
Reception - Ethan Cabot
Year 1 Dante Pastore
Year 2 - Aekas Soodan
Year 3 Harry Isaac
Year 4 Luca Faraonio
Year 5 Pipe - Dan McGuire-Coward
Year 5 Knight - Marcus Paradiso
Year 6 Clark - Giancarlo Blefari
Year 6 Hingston - Miles Fotheringham
Year 5 Music Performance
The Junior Years ended the semester on a high note with this Power Rock performance by our Year 5s who have been learning saxophone, trumpet and trombone this year. More photos and news from the Junior Years can be found below.

Ray-Keam Kells wins NAIDOC Award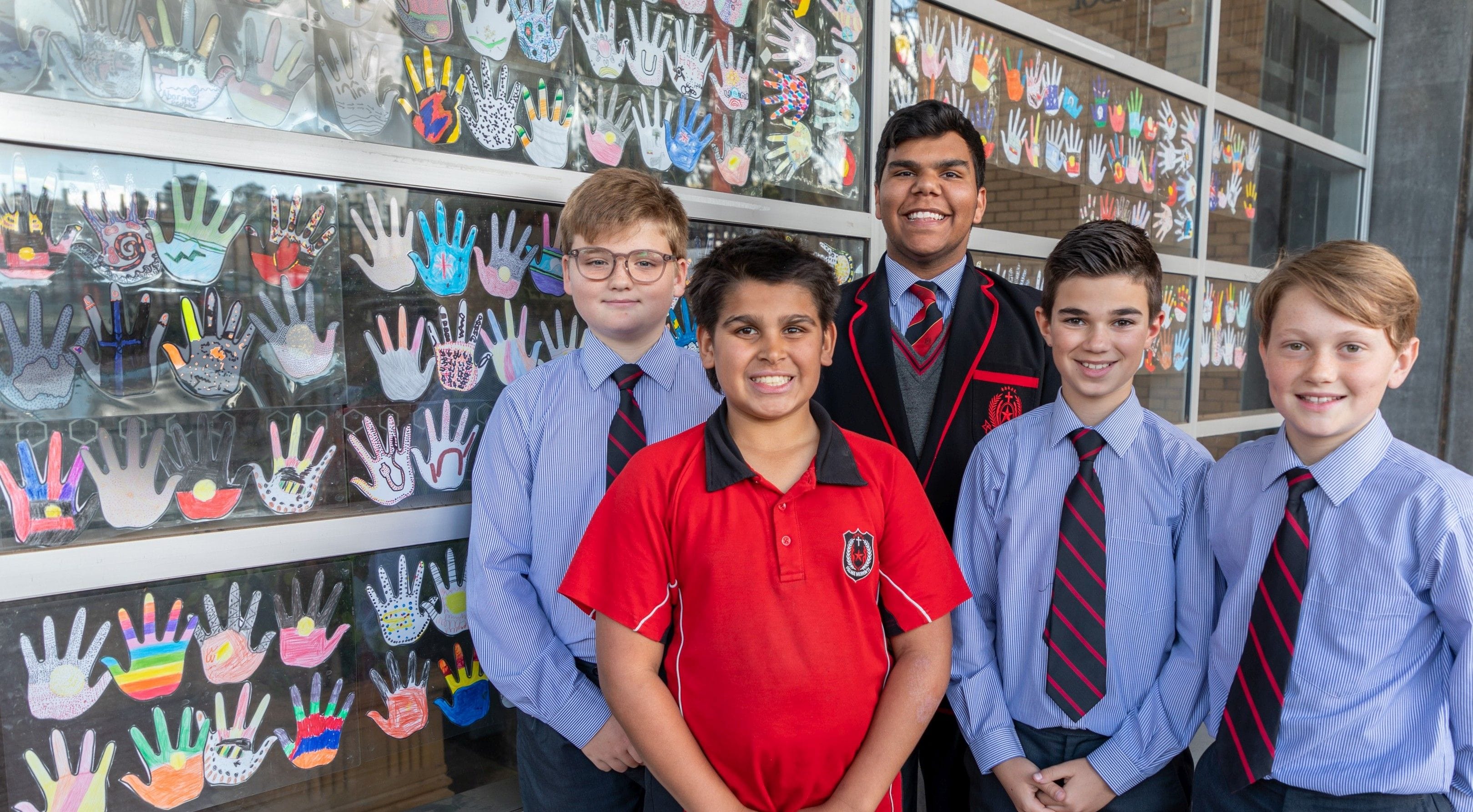 Congratulations to Ray-Keam Kells, who has been awarded the 2021 Campbelltown NAIDOC Youth Award for his contribution to the community. "Ray-Ray" has been vital in ensuring young Indigenous voices are heard and has been integral in building meaningful and respectful relationships, while also improving the wellbeing and cultural consciousness of all that study and work at Rostrevor College. He will be presented with the award in August.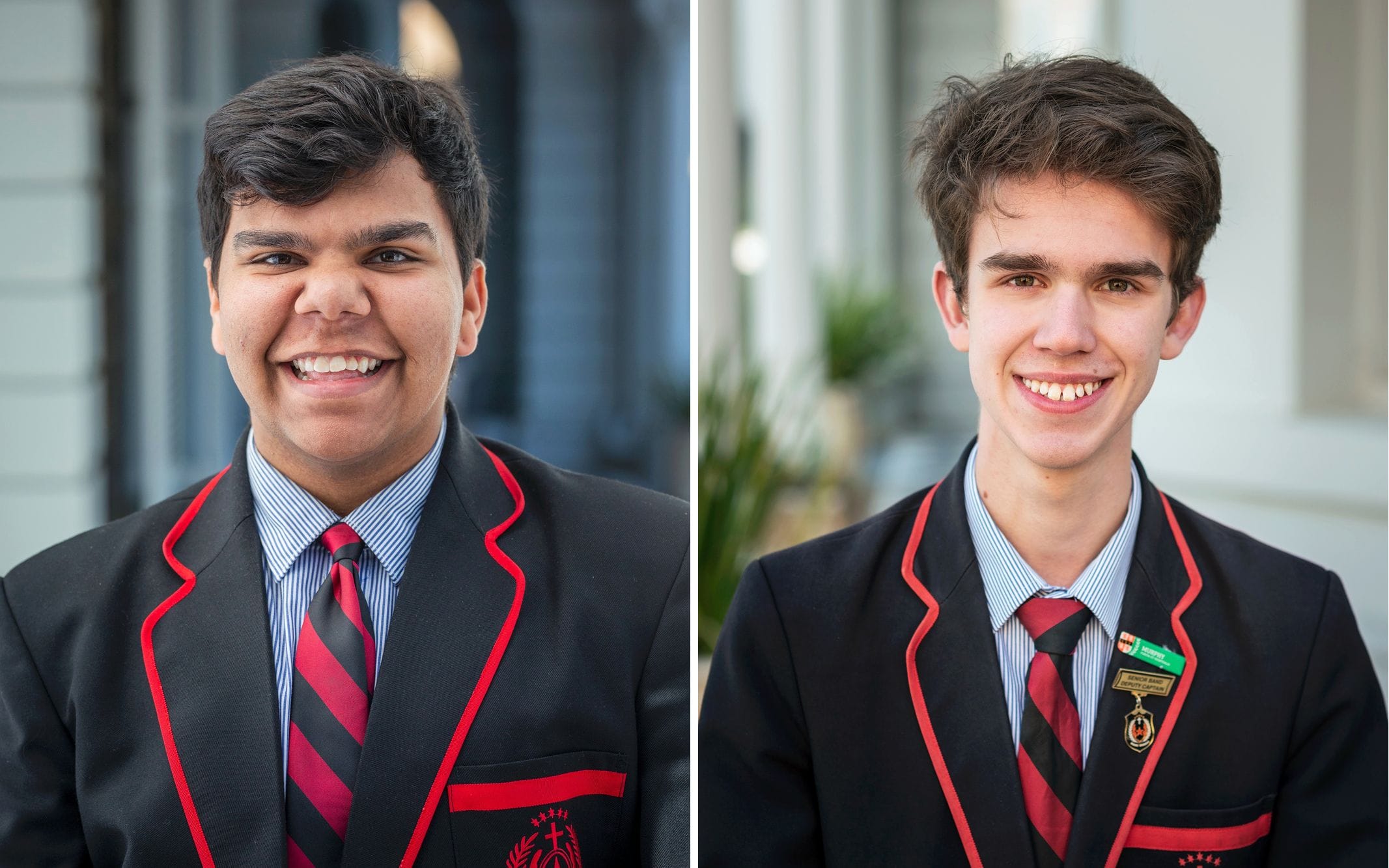 Ray-Keam and Jack Basso are to be commended for their outstanding Purton Oratory presentations on Thursday. The young men were joint winners of the Purton Oratory prize - judged by English teachers Tom Hodkinson and John Kelly.
Detention for Detention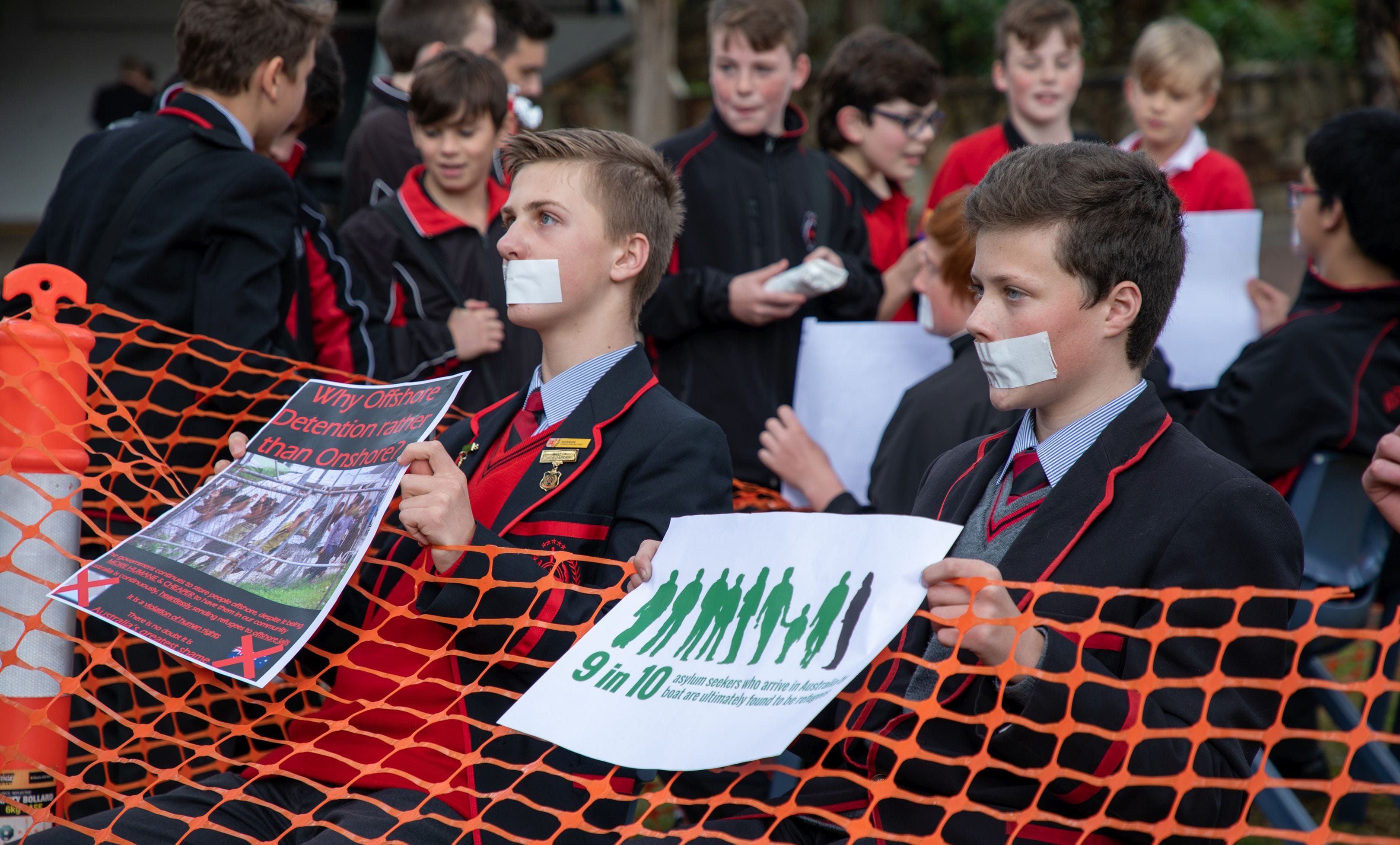 Rostrevor's Social Justice Group held a Detention for Detention silent vigil at lunchtime today with the aim of raising awareness of the plight of Asylum Seekers in detention. In a show of empathy and solidarity with the 239 men who are still trapped in offshore detention, the boys held up posters in support of the "Game Over" initiative by former Socceroo and human rights advocate Craig Foster.
National Championships - U17 SA Win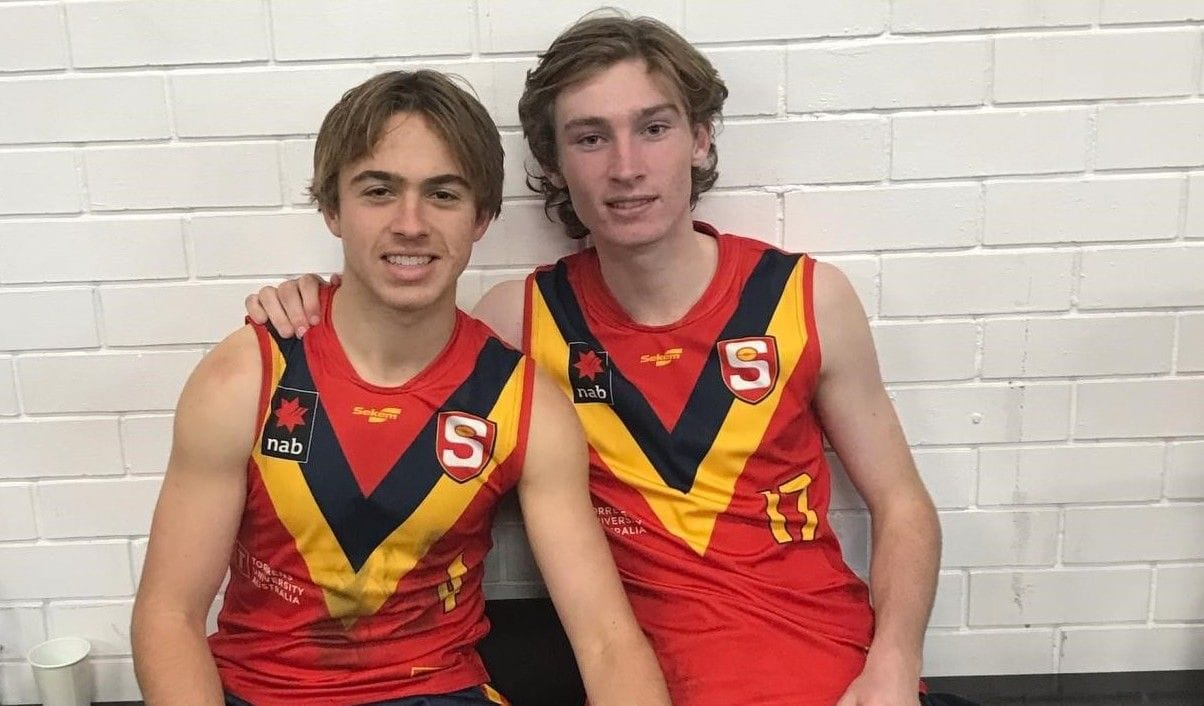 Congratulations to State U17 Vice Captain Tyson Walls and Max Michalanney who were both named in the bests in Sunday's thrilling 3-point win over WA. The pair travels to Queensland next week for matches against Vic Metro and Vic Country. Read more about the match HERE
Triple Hat-trick puts the First XI back on track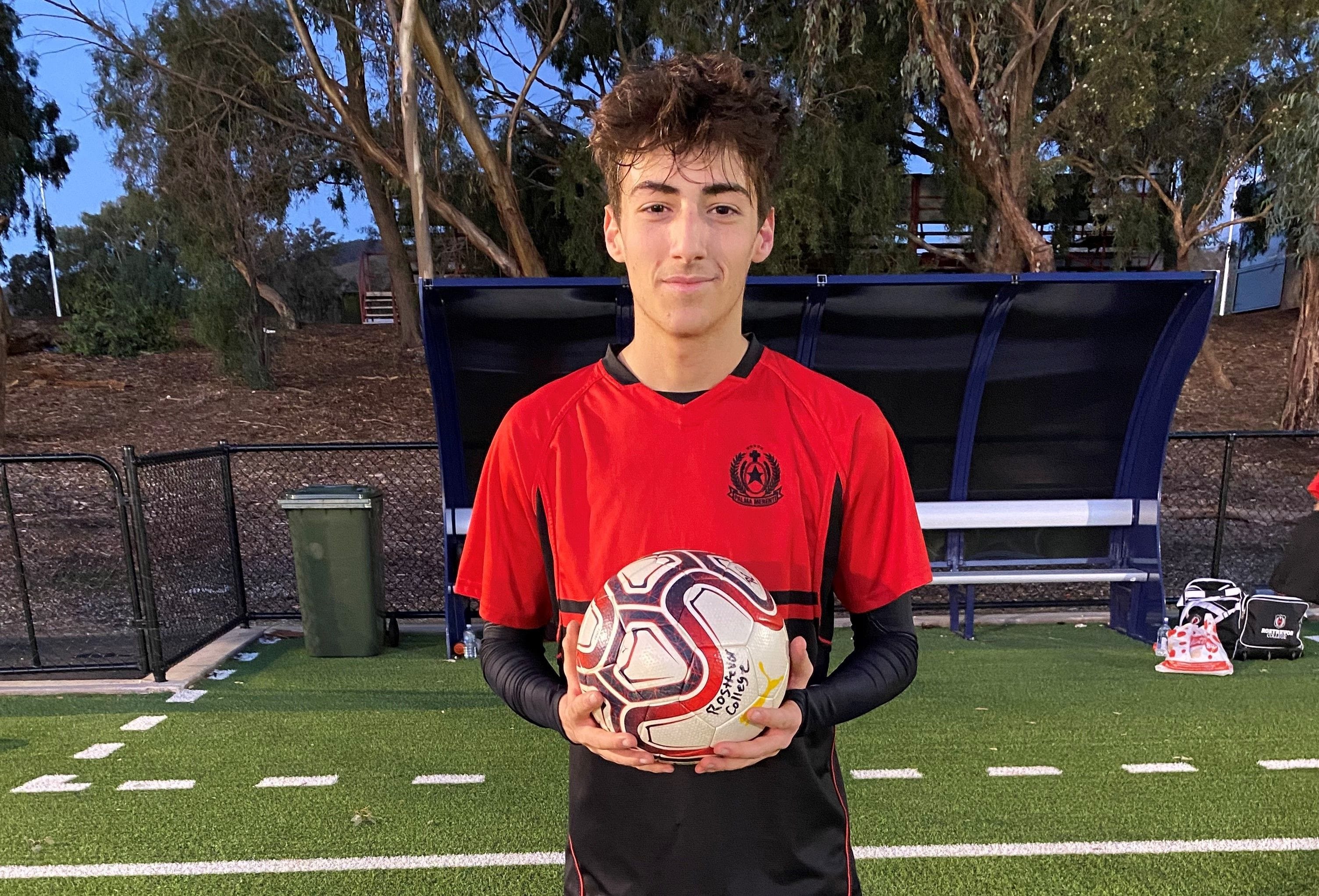 An outstanding, five-goal haul by Year 12 Matthew Maio in a must-win game against Trinity College helped put Rostrevor's First XI on track for a top-four finish. Matthew scored all five goals and was well supported by additional best players A. Schirripa and F. Talladira.
SAPSASA Soccer and AFL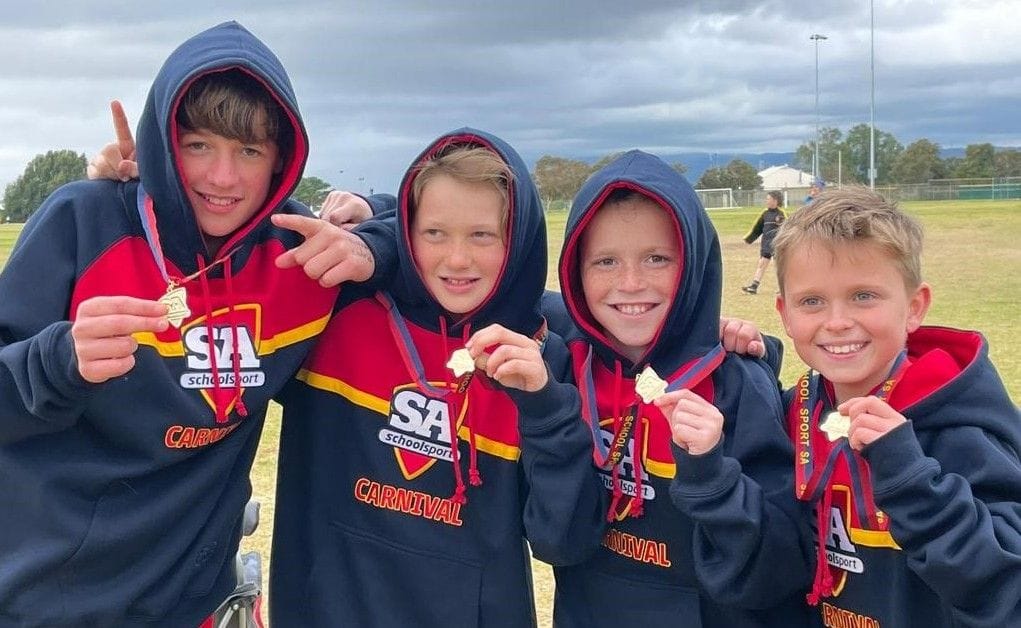 Congratulations to our AFL and Soccer players from Years 6 to 10 who had successful SAPSASA and school knock-out campaigns this week. Rostrevor's four Year 6 representatives in the Torrens River district team - Joe Kernahan, Oscar Crafter, Leo McDonald and Harry Osborn - helped their side claim equal 1st place acroos all metropolitan districts. The Year 8 to 10 Soccer teams have all advanced to the next round of matches to be held in Term 3.
Webb House Futsal Fundraiser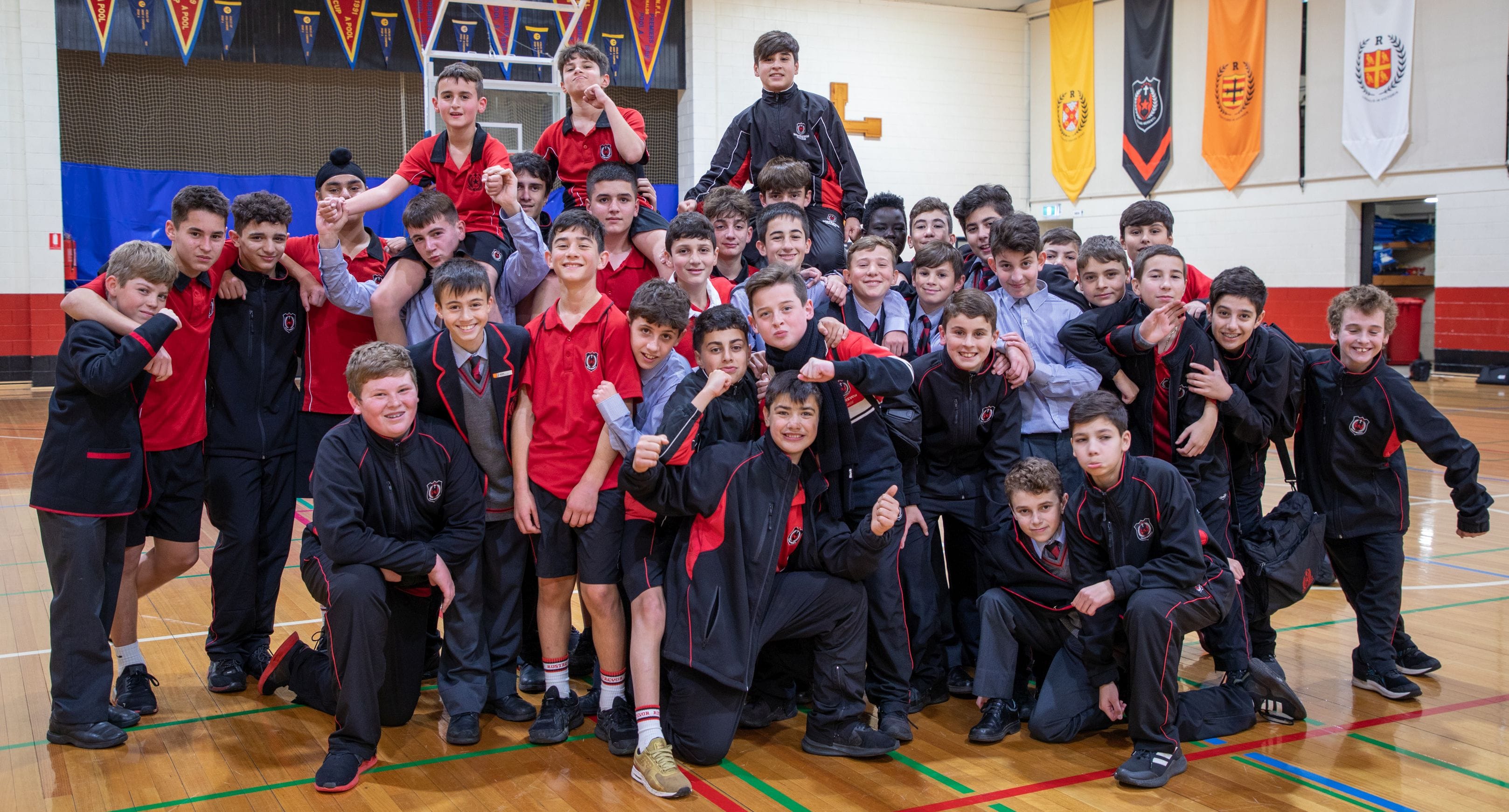 Well done to Webb House - supported by Head of House Belinda DeConno - for organising a Futsal competition this term which was greatly enjoyed by our students and raised funds for the Webb House charity.
JY Grades - A guide for families
Please click the image below to read this week's Newsletter from Assistant Principal - Learning & Wellbeing, Sharyn Darrell, including a guide to grades in the Junior Years.