Principal's News - 14 April 2023
Posted on 14 April 2023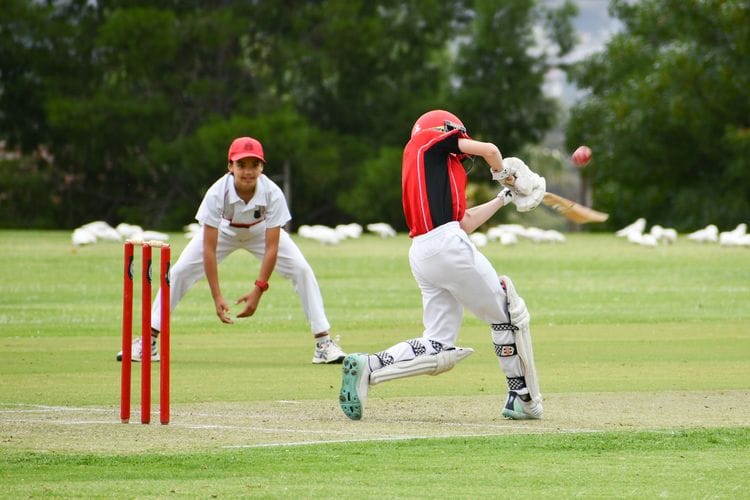 Term 1 has certainly been rich and full and a range of opportunities were provided to engage boys in faith experiences, learning and co-curricular opportunities. As we reach the end of a long 11-week term, both staff and students are looking forward to a well-deserved break from the normal routine for the next two weeks.
I would like to express my gratitude to families of our College who have actively participated in the recent Parent, Teacher & Student discussions, as well as those occurring at the start of Term 2. Working in collective partnership to support both learning and wellbeing is an essential component of who we are and what we do at Rostrevor and I thank families for their eagerness to support the learning journey with us.
A reminder to families that Term 2 commences on Tuesday 2 May. We also look forward to celebrating Edmund Rice Day at the end of Week 1, even more special in our Centenary Year!
Enjoy the break,
Shana
---
Easter Liturgy

We gathered as a College on Tuesday morning for the Easter Liturgy. We are reminded that during this time we must let Jesus reignite our hope as we exercise humility and selflessness.
Project Compassion boxes can be returned to the College this week so that donations can be sent to Caritas. Students and families have been challenged to live out our Justice and Solidarity Touchstone through donations to Project Compassion during Lent. What can you share with others less fortunate?
---
Modern History Medalist

Rostrevor extends a significant congratulations to old scholar, Anton Piotto ('22) who has been awarded the Annie Montgomerie Martin Prize for the most outstanding achievement by a student in SACE Stage 2 Modern History in 2022. This award is only given to the top Year 12 Modern History student completing their SACE studies each year. We are incredibly proud of Anton for his academic achievements last year and are elated to share the news of his award with the Rostrevor community. Well done, Anton!
---
Year 11 Retreat

Year 11 Retreats were held in Douglas Scrub and Port Hughes with the theme 'Called to find my own path'. Students spent time reflecting on the influences and events that have led them to this moment - their road to life. They were challenged to 'Take 20', a time of quiet contemplation without being online or looking to be entertained. The boys also enjoyed trust building activities and the opportunity to affirm and get to know each other and their teachers outside of the classroom. Retreats offer a unique experience that challenges students to reflect more deeply about who they are and who they want to be as valuable members of our community.
---
Stage 1 Agriculture Excursion

As part of their Winemaking unit, the Stage 1 Agriculture class travelled to Sidewood winery in Nairne. The boys met with Marketing Manager and old scholar, Sam Evans ('08) before taking a tour of the winery and its facilities, led by senior winemaker Henry. He showed our students how wine is made on a commercial scale – a good comparison to the small-scale wine production they are undertaking at school. Head viticulturalist Mark then showed them one of Sidewood's shiraz vineyards and talked about sustainable vineyard management. It was fantastic for the boys to experience wine production on a commercial level, see industry standard practices and be exposed to some potential employment opportunities.
---
From the Enrolments Office
Enrolments for 2025 are now open! Existing Rostrevor families are encouraged to submit sibling-enrolment paperwork to Enrolments Officer Annemarie Mein as soon as possible.
There are also limited places available in selected year levels and at the Boarding House for 2024. Those wishing to enquire about 2024 enrolment are encouraged to do so ASAP. For more information about enrolling at Rostrevor, please view our website.
---
CO-CURRICULAR NEWS
---
EREA National Football Tournament

The travelling party, which consisted of our Year 9/10 team and our Open team arrived on Tuesday after the Easter long weekend. The first night saw us check in to Nudgee College, where we took up residency in the boarding house. On Wednesday, our Year 9/10s had three fixtures against some solid opposition. We won our first two games comfortably and then drew our final match against a good Gregory Terrace side. Our Open squad only had two games, but dominated both with solid wins. After our matches and a nice dinner at the boarding house, we ventured into the city and enjoyed a nice walk down Southbank. This was an opportunity for everyone to enjoy a well-deserved ice cream, while soaking in the night lights of Brisbane's city.
Yesterday saw our 9/10s play a further three games. After a tough draw against Nudgee College, we then went on to win our remaining two matches. With 14 points, we finished top of our group and qualified for the semi-finals. Our Opens were faced with four very tough matches, against some excellent opposition. In 30-degree heat, our boys were outstanding, winning the first two games and drawing the final two. As a result, our Opens also finished top of their group on 14 points, qualifying for the semi-finals. In the evening, we ventured to Chermside Westfield and enjoyed dinner and a movie.
Today, both squads will be competing in the semi-finals. A fantastic effort by all involved so far, with two games remaining.
---
Year 7 & 8 Cricket

After a season of rain-effected games, byes and forfeits, our Year 7 & 8 cricketers were treated to one final game for Term 1. The sun was shining, the spirits were high, it wasn't a bad way to spend a Thursday afternoon! There were modified rules in place to ensure everyone got a bat & bowl, as well as the pesky '4 runs rule' for every wicket lost.
Congratulations to Year 7 Captains Tom Laube and Jack Story, and Year 8 Captains John John and Will Sheedy for leading their teams and ensuring fair play throughout. A big thanks to Ground Staff for getting the ovals prepared, Bill Trewartha and Coopy for umpiring, and our Student Leaders who helped with scoring, umpiring and cooking the BBQ!
---
Term Dates 2023
Term 2 commences Tuesday, 2 May 2023.
Term dates for 2023 are available by clicking HERE.
---
Co-curricular (Week 11, Term 1)