2018 SACE Results
Posted on 18 December 2018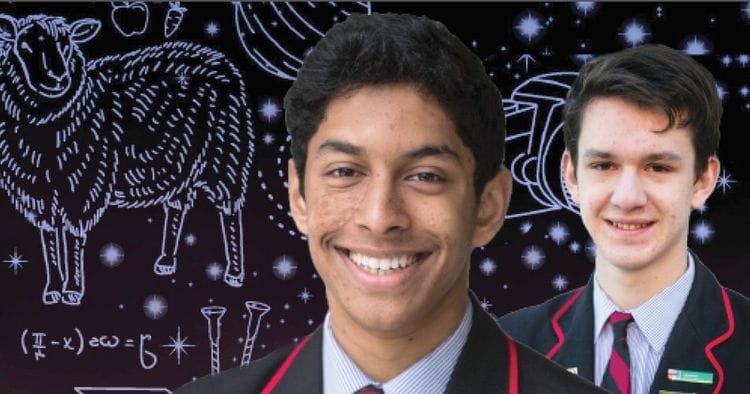 Rostrevor is thrilled to announce 100% SACE completion again in 2018 with 26% of eligible students attaining ATAR's above 90.00 and an incredible 15% achieving above 95.00 Special mention goes to dux Cyril Saji on his ATAR of 99.65, with merits in Research Project, English Literary Studies, Integrated Learning - RE and Psychology. The result caps off a great year for the Deputy Head Prefect who has contributed so much to the College. Well done, also, to Proxime Accessit Thomas Basso (98.85 ATAR and merits in English and Integrated Learning - RE).
Our Merit and A+ Students
Congratulations to our 26 Merit and A+ students. A total of 23 Merits were awarded in 2018 in subjects ranging from Physics, Mathematics and Scientific Studies to English, Psychology, Physical Education and Research Project, demonstrating academic excellence across all subject areas.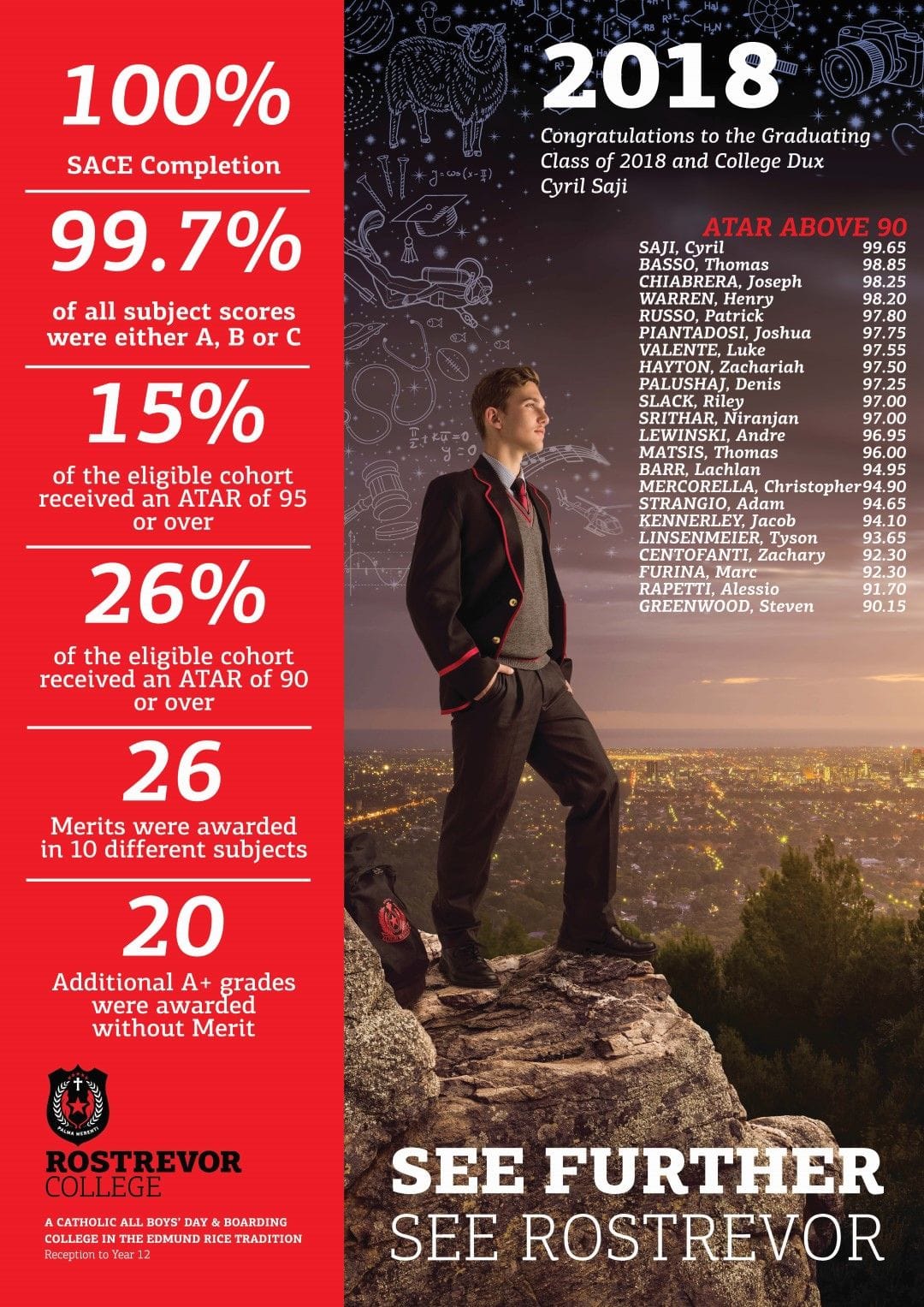 ---
Channel 7 SACE report 18/12/18 featuring Rostrevor students Cyril & Charles Saji