EREA Staff Reflection Day
Posted on 10 July 2022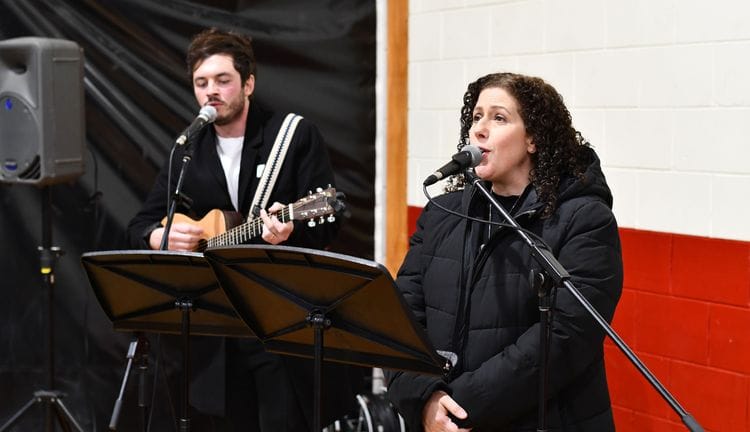 EREA Staff Reflection Day
With coffees in hand, the EREA Staff Reflection Day began with an uplifting Welcome to Country on a brisk morning in the beautiful Rostrevor Valley. Thanks go to Kaurna women's cultural group Ngangki Warra for the traditional smoking ceremony and for setting the scene for a.......Lovely Day!!
"Lovely day, lovely day, lovely day.....its E-R-E-A"

An A+ for the APRIMS
What a great introduction to the day by our gifted APRIMs with this rendition of Lovely Day. Thanks go Rostrevor's Lisa Clark, CBC's Anthony Callisto and St Paul's Joe Hicks for their incredible efforts to get a staggering 350 staff together for reflection and inspiration focused on EREA's Gospel Spirituality Touchstone.

Leading by Example

Among the 350 EREA faithful in attendance were Principals and leaders including Central Western Region Director Brian Schumacher, Gerard Keating (Flexible Learning Centres), EREA Executive Director Dr Craig Wattam, Rostrevor Principal Shana Bennett, CBC Principal Dan Lynch and St Paul's Principal Paul Belton.
Speeches to Inspire and Admire

There were wonderful speeches by EREA Executive Director Dr Craig Wattam, Operation Flinders Foundation CEO David Wark (pictured with Rostrevor's Paul "Deegs" Deegan) and the Director of Centacare Family Services, Pauline Connolly. Each speaker provided a deeply personal and insightful account of their own life journey and the everyday people who have challenged and, ultimately, inspired them to dedicate their lives to supporting, educating and understanding others.

Mass - Everyone is Invited to the Table

We were delighted to receive a heartwarming Mass from Rev Fr Philip Marshall and thank the staff representatives who supported the Mass with Readings.

Masterful Musicians
Thanks go to the wonderfully talented EREA band members Elizabeth (Lizzy) Trasente, Anthony Callisto and Victor Oria who lifted spirits in the room with songs to support prayer and the Mass. Thanks also to CBC Old Collegian Jordan Lennon for providing the lunchtime entertainment.


Student Stories of Inspiration
Thanks to Rostrevor's catering and maintenance team led by Andrew Osborn for the wonderful food and settings and thanks to Rostrevor's Marketing and Community Engagement Manager, Gen Garrett, who provided event support and produced this wonderful video of EREA students.

Photo Gallery
See the EREA Staff Reflection Day photo gallery here