Principal's News - Term 3, Week 6
Posted on 27 August 2021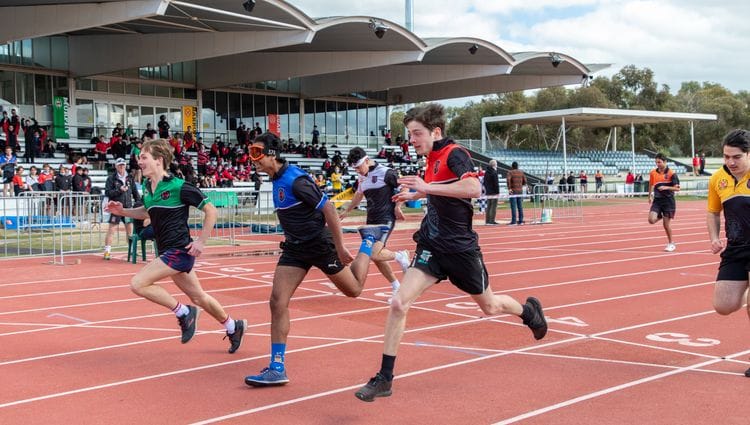 Frank Ranaldo
Principal

Prefecture 2022
It gives me great pleasure to announce our 2022 Prefect and Year 12 House Vice Captain positions. It was an extensive process, which ensured that we selected students who were best suited for these very important roles. Families should be justifiably proud of their son's selection to the 2022 Student Leadership Group.

Congratulations to these fine young men; I wish them every success in their leadership endeavours for 2022. To see the full list of Prefects, including Head Prefect Darcy McKenny and Deputy Head Prefect Cameron Tunno, and their responsibilities, view: Prefecture 2022
Important Reminders
Student Photo Days:
Junior Years - Tuesday 31 August;
Middle and Senior Years - Wednesday 1 September;
Sibling Photo orders close this Sunday 29 August;
All other photo orders close Wednesday 15 September School Photography Orders
Early dismissal 1.15pm on Thursday 2 September;
Student-free day: Friday 3 September.
Parent-Teacher-Student Interviews:
Bookings close at 9am Monday August 30 for MY/SY interviews to be conducted on 2 September;
Bookings close at 9am Tuesday 31 August for MY/SY interviews to be conducted on 3 September;
Bookings close at 9am Thursday 9 Sept for JY Interviews.
To book, please view emails sent on 17 August (MY/SY) and 18 August (JY)
Athletics Carnivals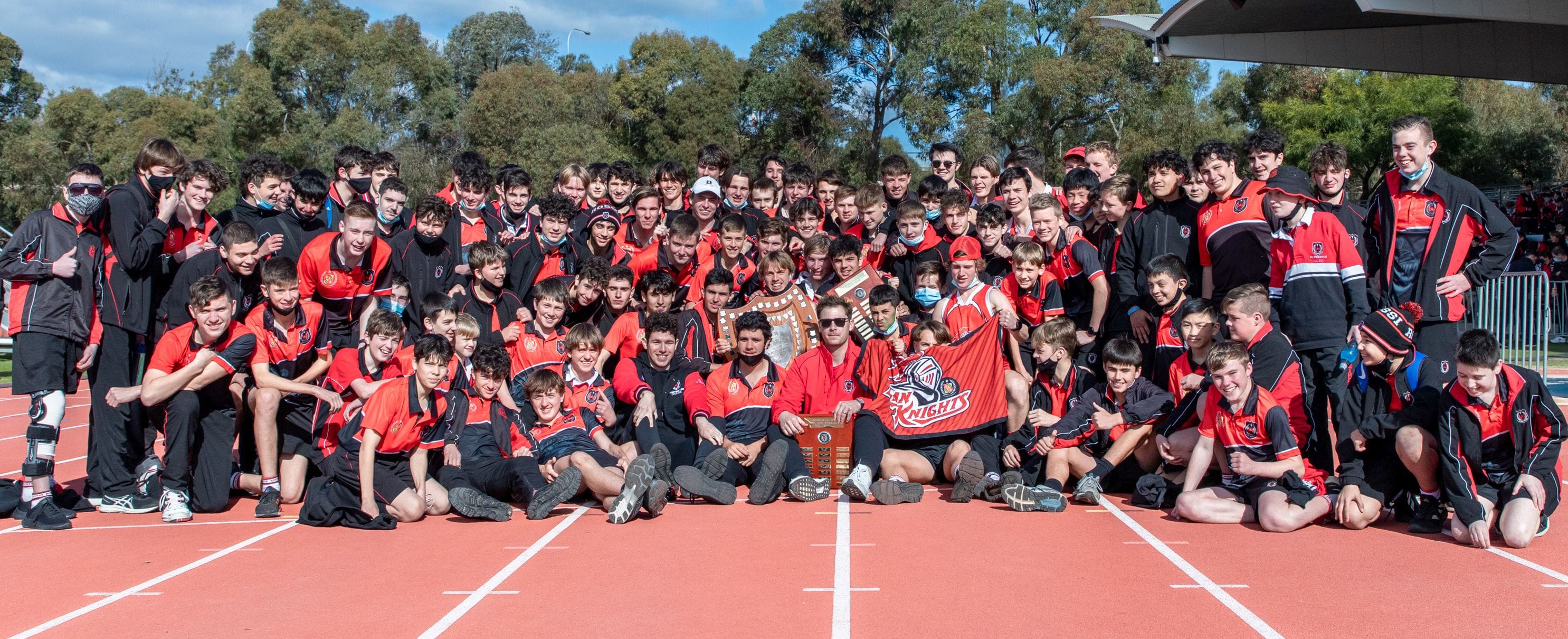 Congratulations to all of our boys for their spirited participation in the Middle and Senior Years Athletics Carnival yesterday and the Junior Years Sports Day on Tuesday. Events such as these highlight the positives of our House system at Rostrevor College. Boys feel supported and valued, and there is a true sense of identity and belonging. It not unusual to see their loyalty and allegiance as they contribute to the success of their House.


Click here to view a break-down of the results
Well done to Egan House for its 9th consecutive overall shield as well as the individual Middle and Senior shields. There were many impressive performances on the track and field and plenty of laughs as well in the Novelty Events in the middle of the field. Congratulations to Murphy House which was the winner of the inaugural Br Coughlin Cup for Most Improved House. O'Brien House is also to be commended for earning the Spirit Shield with its great chants and support. Well done to the following Age Champions who will be further acknowledged at our next Assembly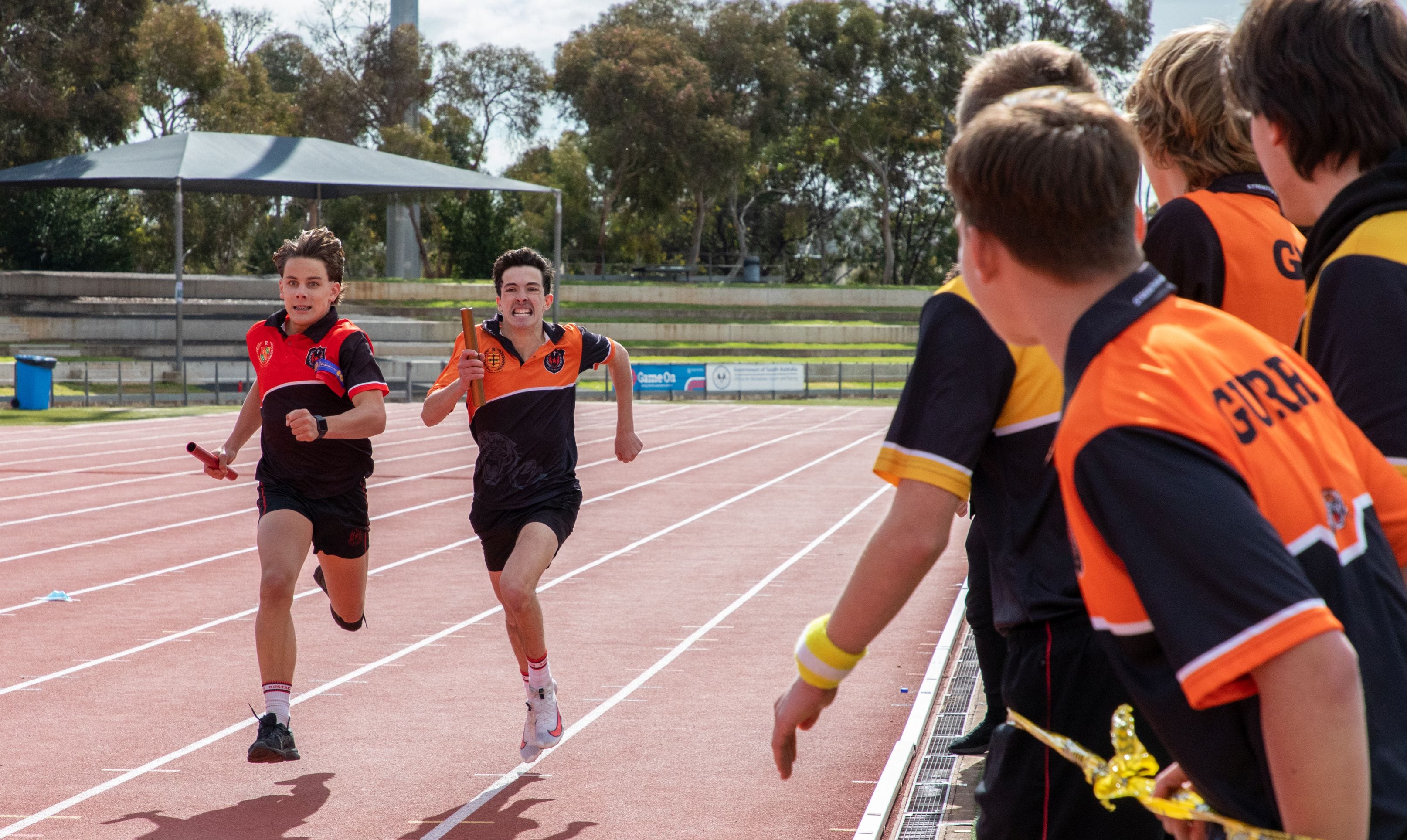 The Year 9 Medley Relay came down to the wire following a great race to the line by 400m "anchor" runners Thomas Griffiths and Jacob Newton. To see some of our finest track and field competitors in action, visit: MY/SY Athletics Carnival Videos as well as this large Photo Gallery below: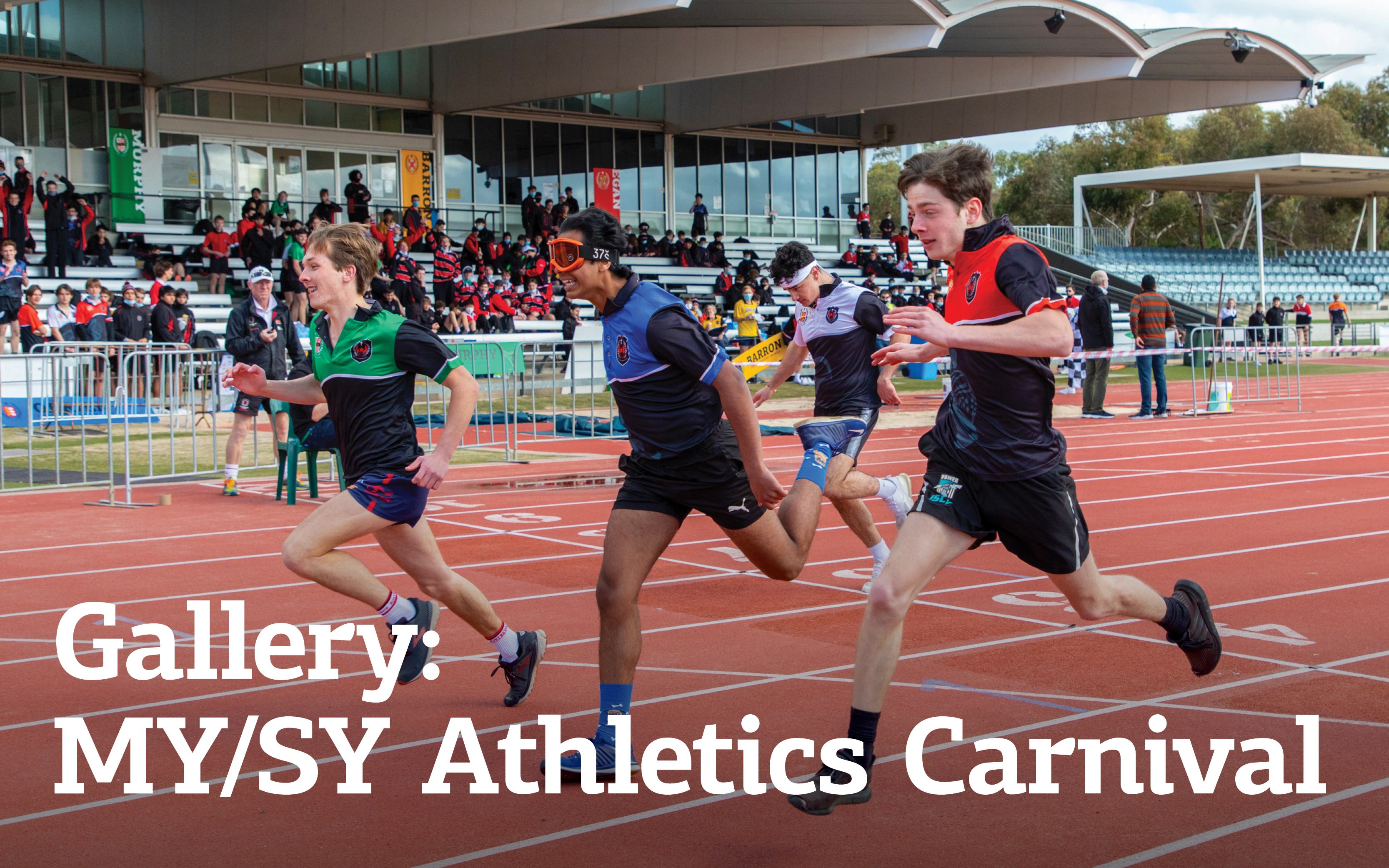 Junior Years Sports Day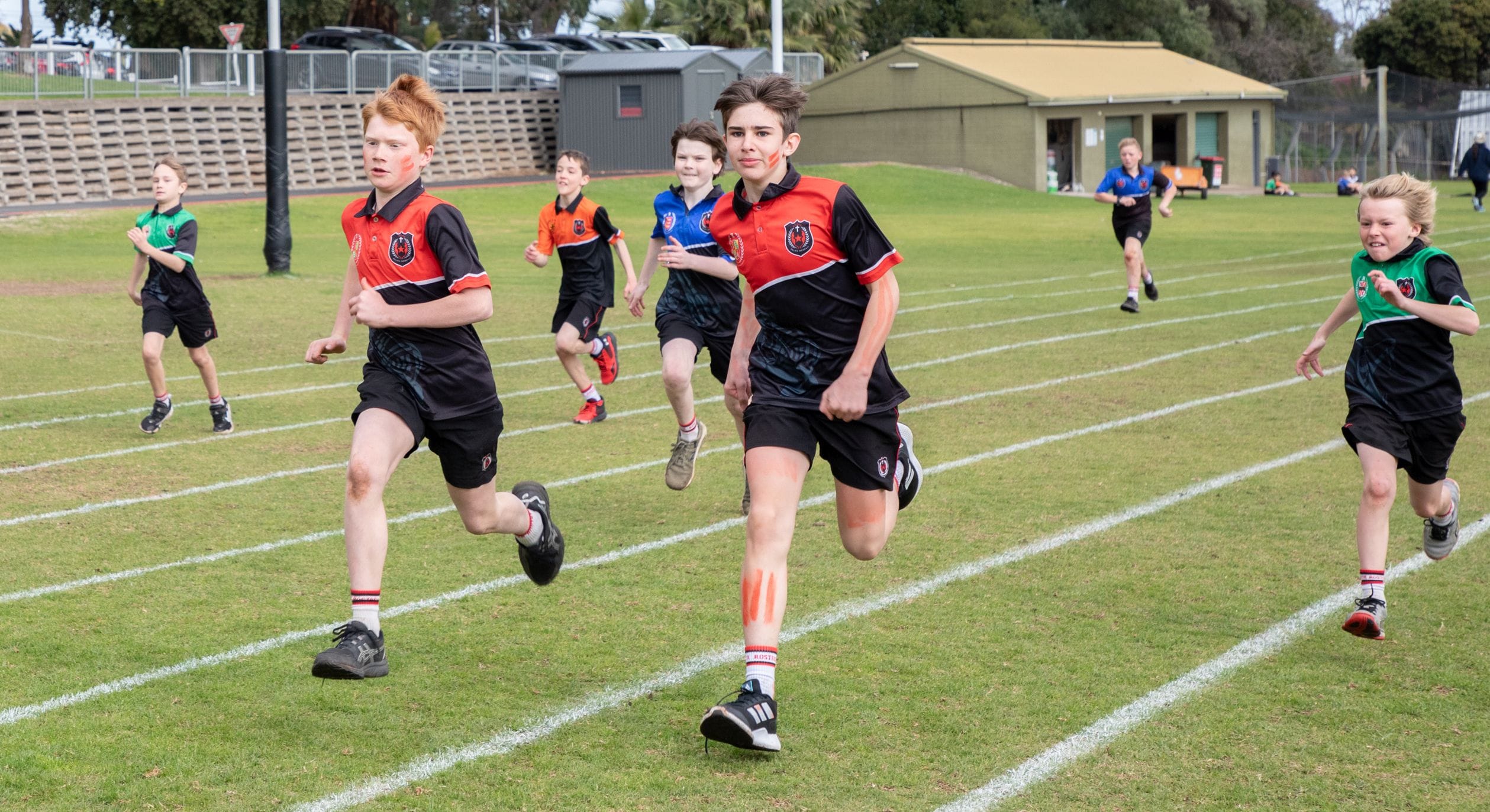 Our Junior Year athletes also enjoyed a great Sports Day on Tuesday, with Barron House winning the JYs Shield. Follow these links to enjoy: JY Athletics Day videos; Results & Year-level Winners and see this extensive Photo Gallery below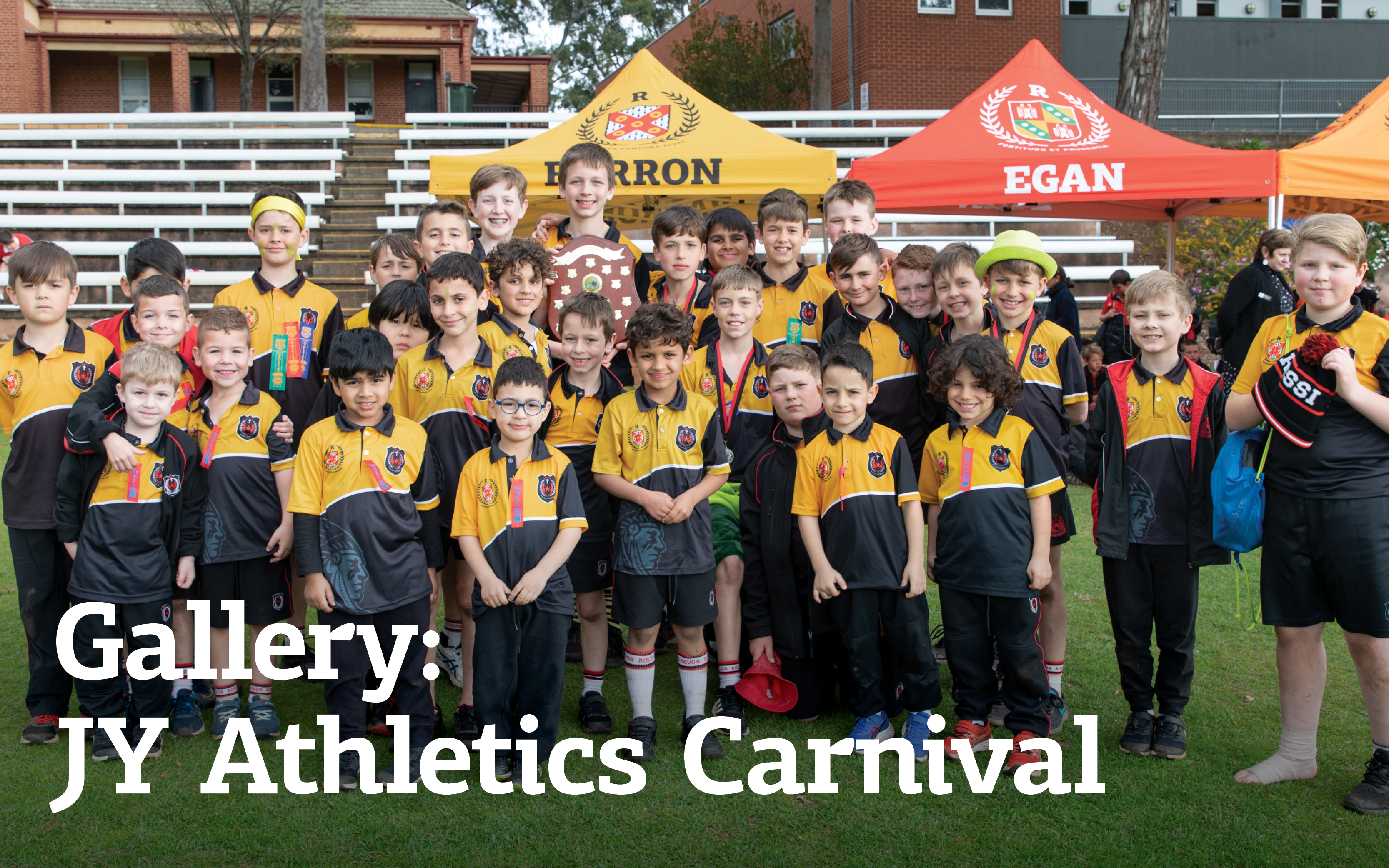 Book Week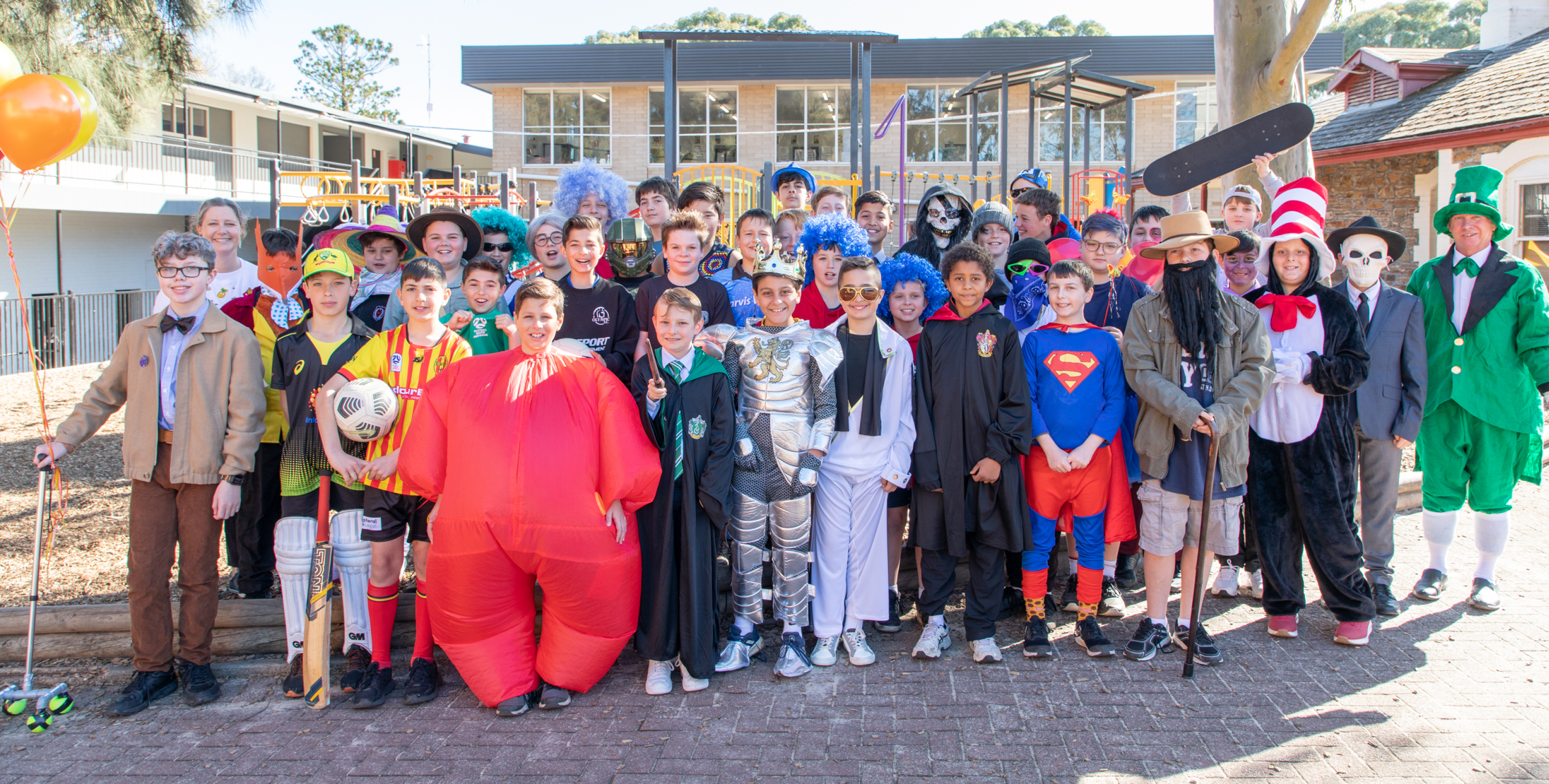 The Junior Years came alive with colour and characters from "Old Worlds, New Worlds, Future Worlds" at our annual Book Week Parade today. The incredible effort put in by our parents and the boys was wonderful to see and the smiles say it all.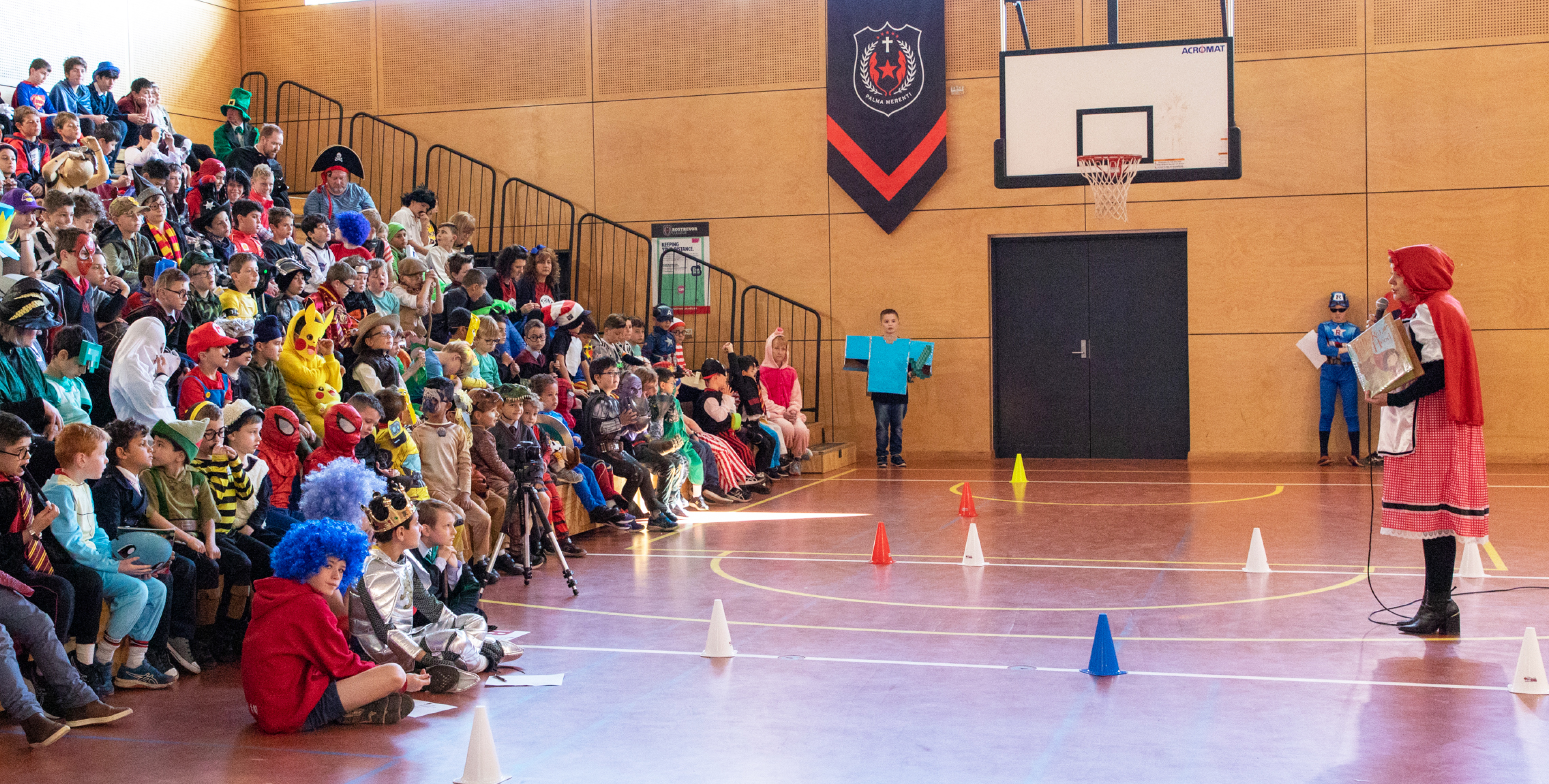 Thanks to Little Red Riding Hood (Also known as Deputy Principal - Head of Faculty, Mrs Nicole Laube), for reading to all the boys this morning and sharing the joy and wonder that comes from reading.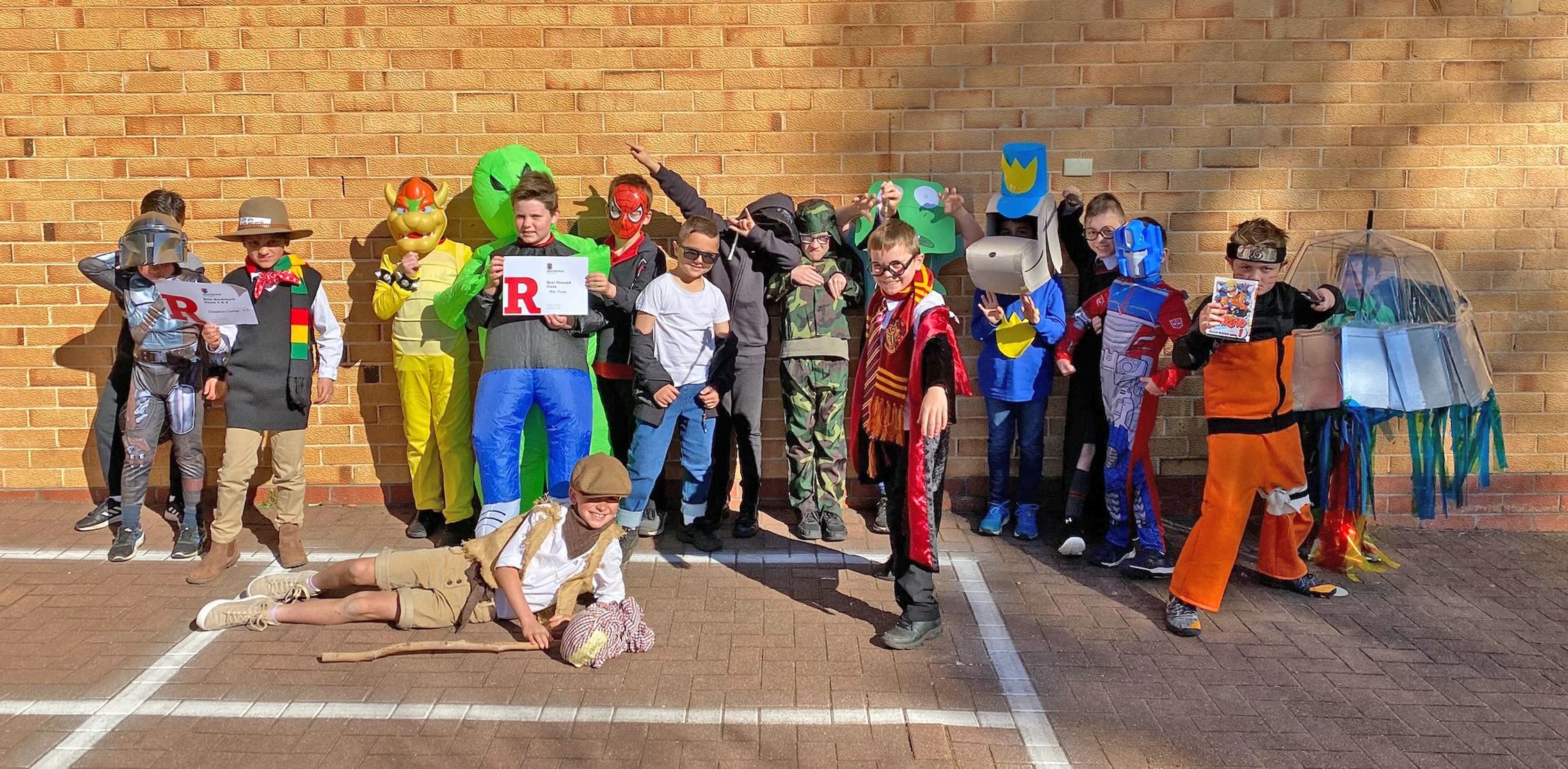 Congratulations to our Year 3s who won 'Best Dressed Class' for Book Week 2021 as voted by Year 6 Leaders and a panel of staff!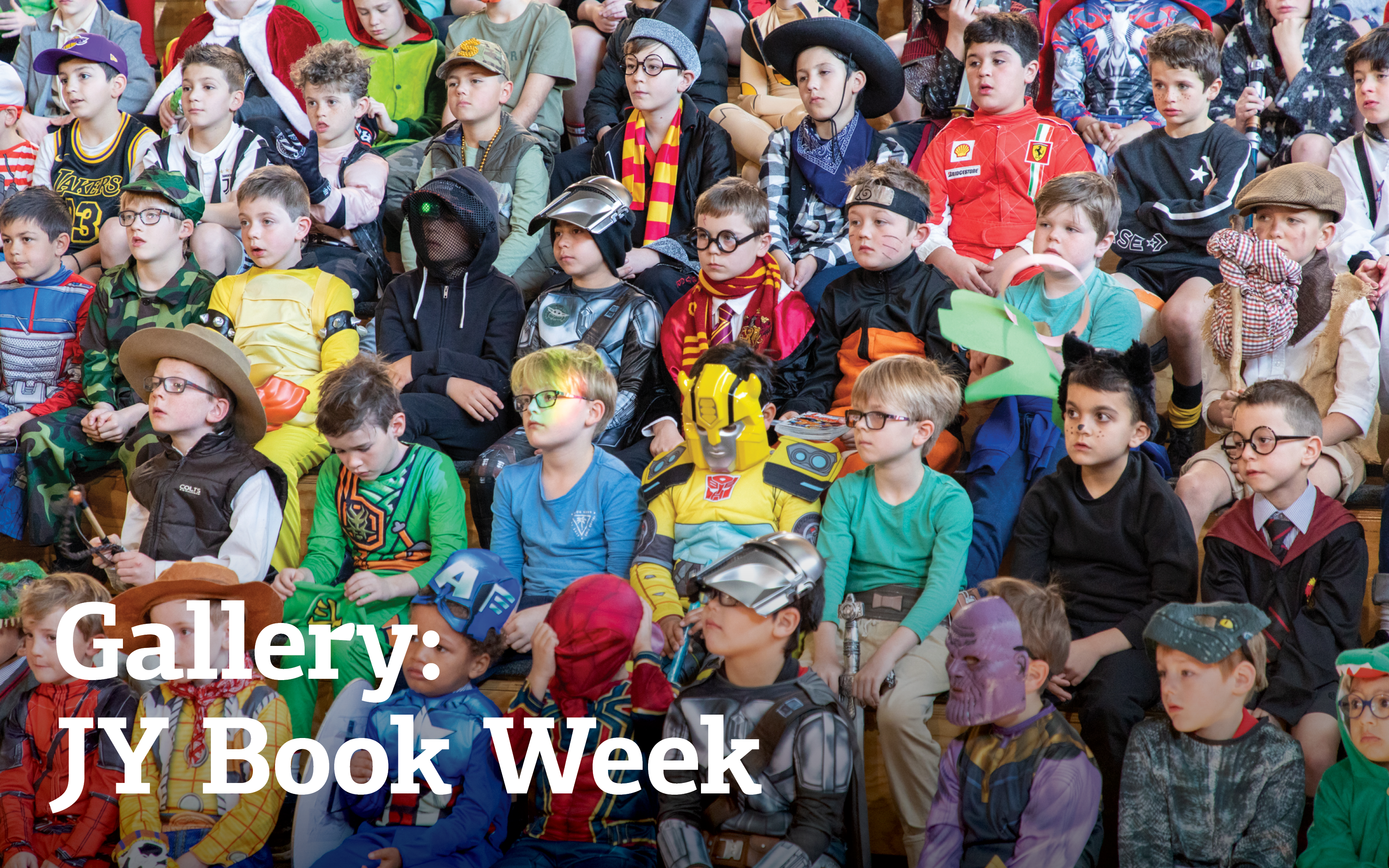 Click the image above to view all the colour from the 2021 Book Week Parade
Intercol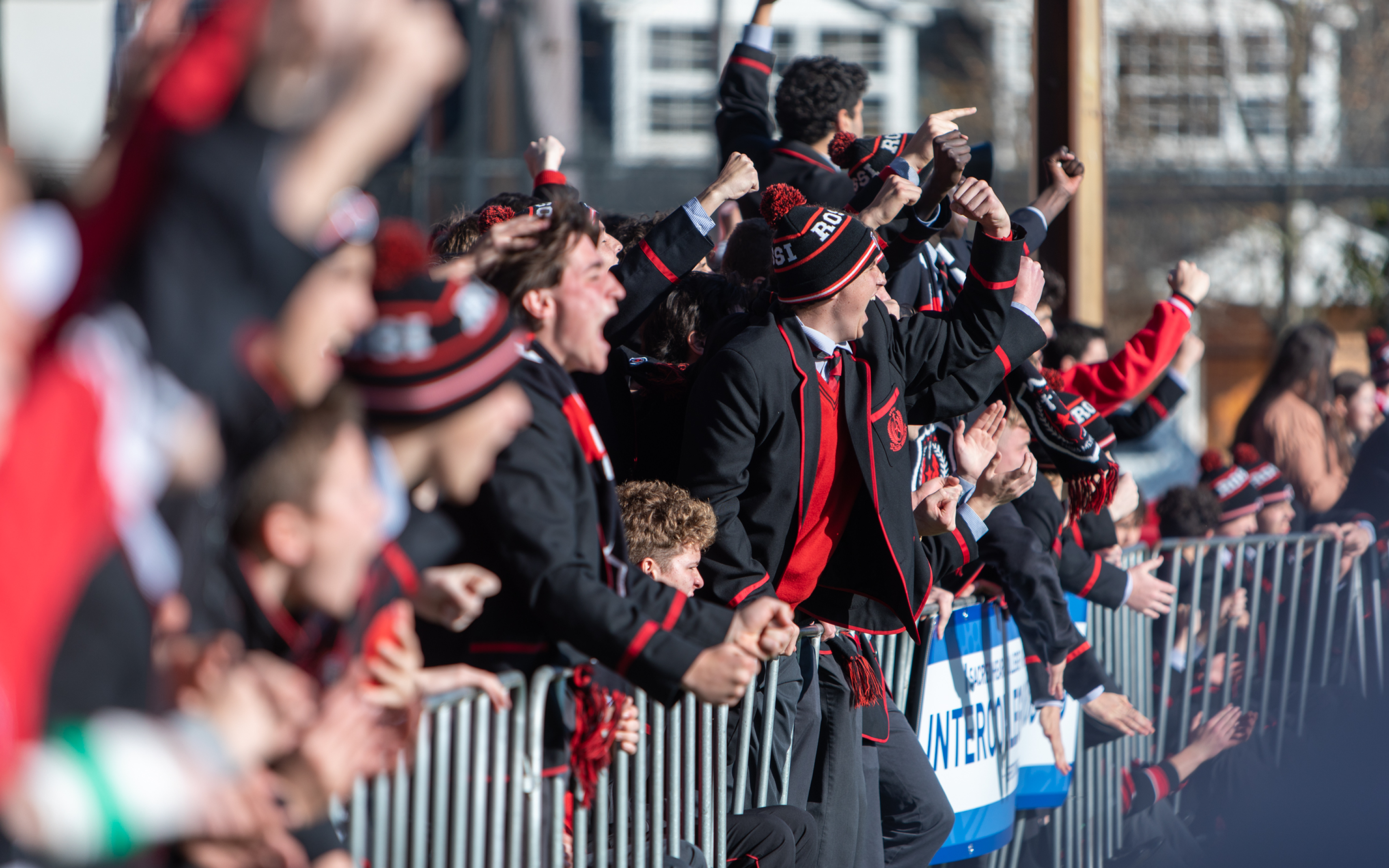 It was wonderful to see so many enthusiastic participants at Sacred Heart College for the Inter-Collegiate competition last weekend. Thank you to the many families who attended, including many of our boarding families. Well done to all participants, especially to the boys who were awarded Intercol Medals and, of course, all members of the supporters group.
Special thanks go to Sacred Heart College Principal, Steve Byrne, and staff for a wonderful job hosting this year. Steve has agreed to host Intercol again next year given that Sacred Heart will celebrate its 125th year. This will allow us to host in our Centenary year, 2023, and again in 2024. In 2025 we will return to the tradition of hosting alternate years.
Well done to Year 12 Charles Lynch on some great images. His gallery along with those by staff and Old Collegian Claude Beltrame ('78) can be viewed by clicking the image below: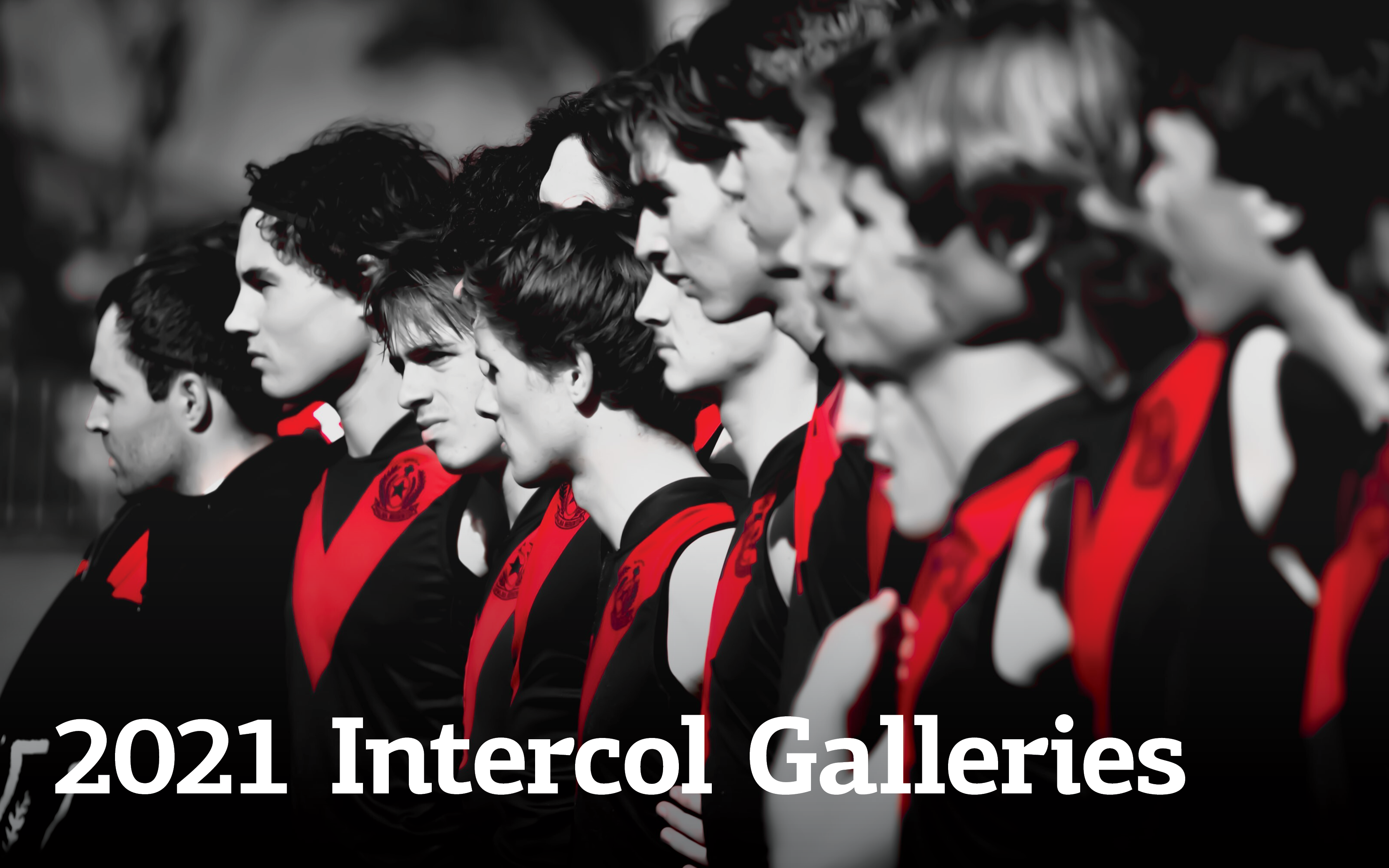 Child Safeguarding


Nothing is more important at Rostrevor than the safety and wellbeing of our boys. We are committed to providing a child-safe and child-friendly environment where children have a voice, will be listened to and are able to actively participate in decisions that affect their lives. With the support of EREA and our College Advisory Council, Rostrevor is pleased to release its Child Safeguarding Policy.
Visit our comprehensive Child Safeguarding web page here or, for a one-page summary document, please view: Statement of Commitment to Child Safety
Sacraments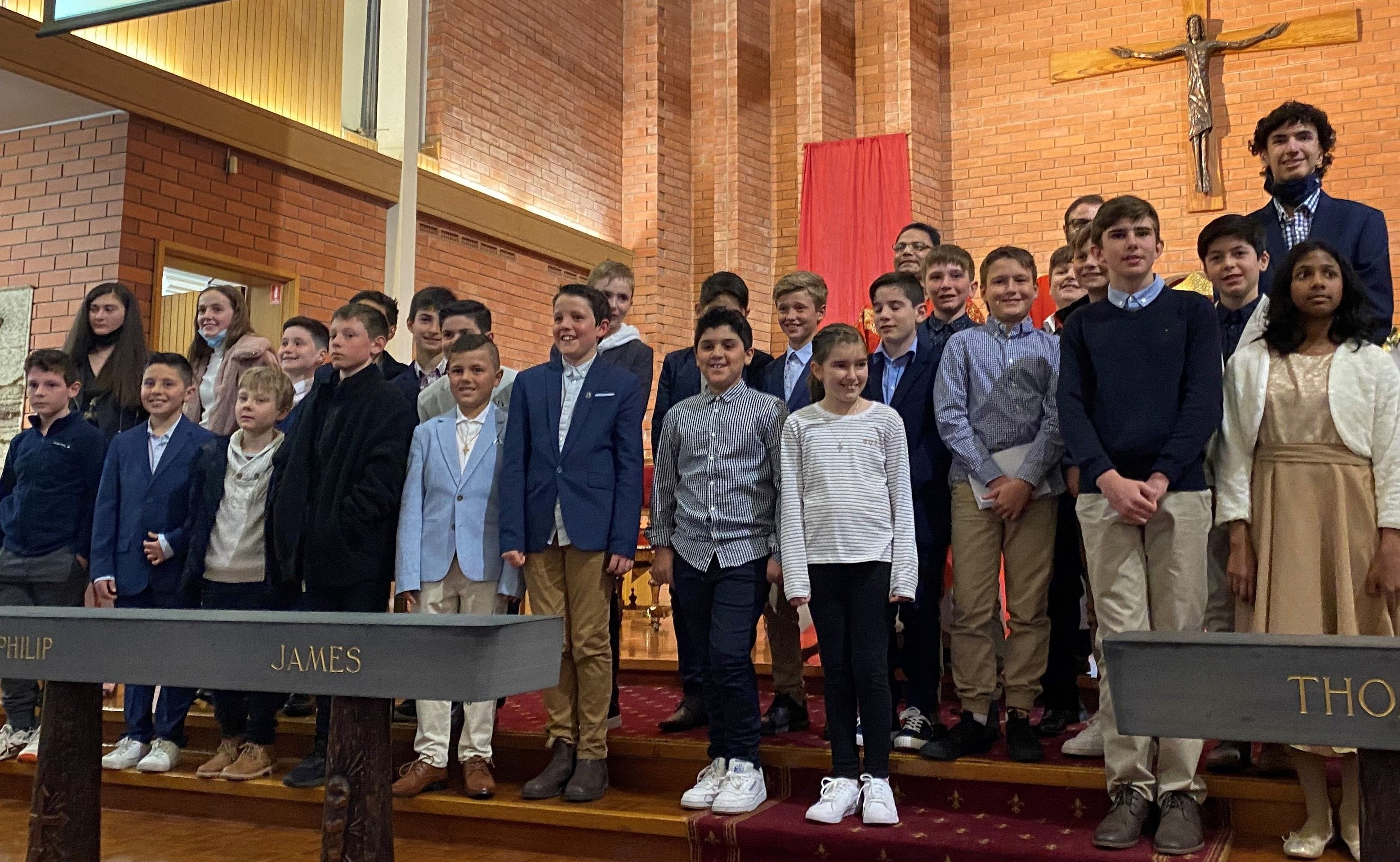 On Tuesday 24 August, Rostrevor students, families and sponsors joined students from St Joseph Tranmere to receive the gift of the Holy Spirit and join in full communion with the Church. It was a beautiful celebration of an important milestone of faith for each student, for their families and for school and parish communities. I would like to personally congratulate all those involved and express particular thanks for those who lovingly and proudly prepared and accompanied the students. Our thoughts prayers are with the students as they receive the Sacrament of Holy Communion in the coming weeks.
ROCA Business Lunch
Bookings are rolling in for the famous ROCA Business Lunch to be held on Friday October 8. If you or anyone you know would like more information about the event, please contact Community Engagement Officer Jack Campion at jcampion@rostrevor.sa.edu.au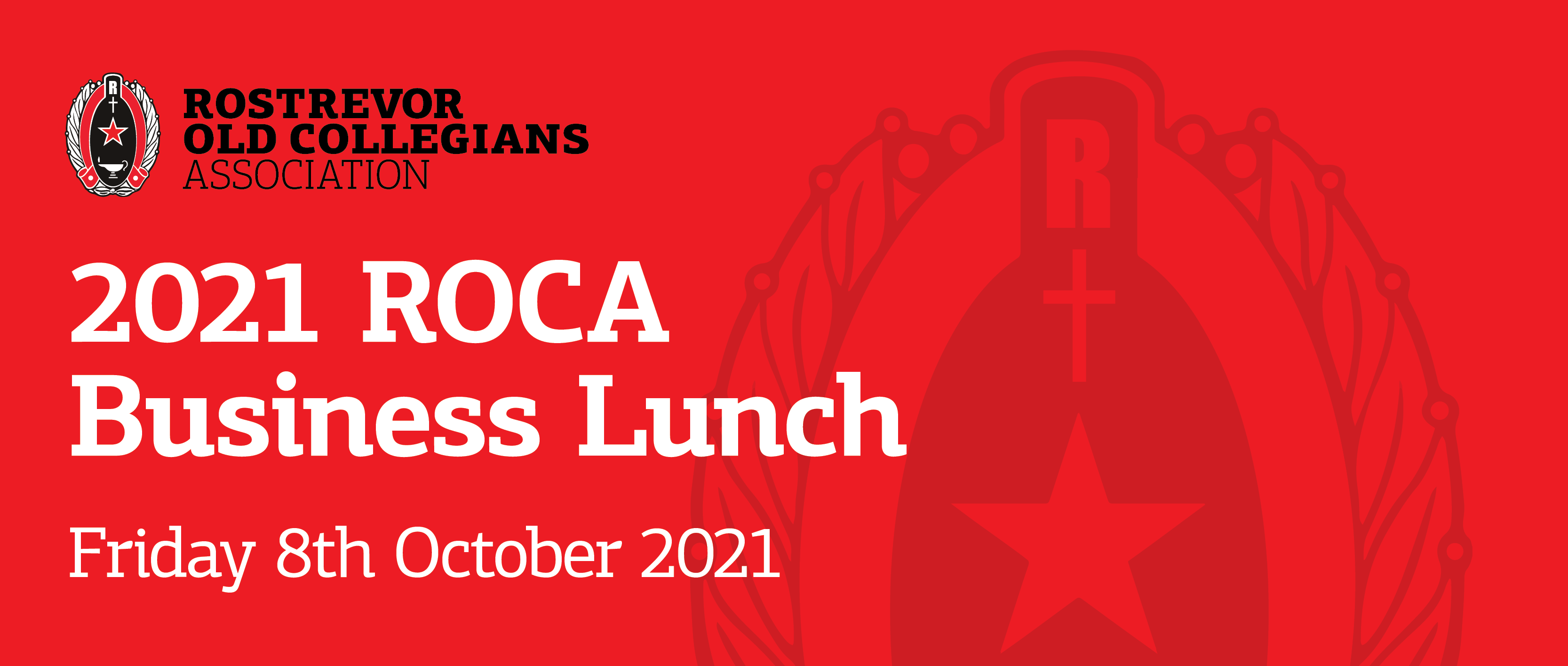 Rabbits looking for a good home
Please contact Mr Mark Nitschke if your family would like to adopt one of our Agriculture Farm rabbits.