Principal's News - Term 3 Week 7
Posted on 3 September 2021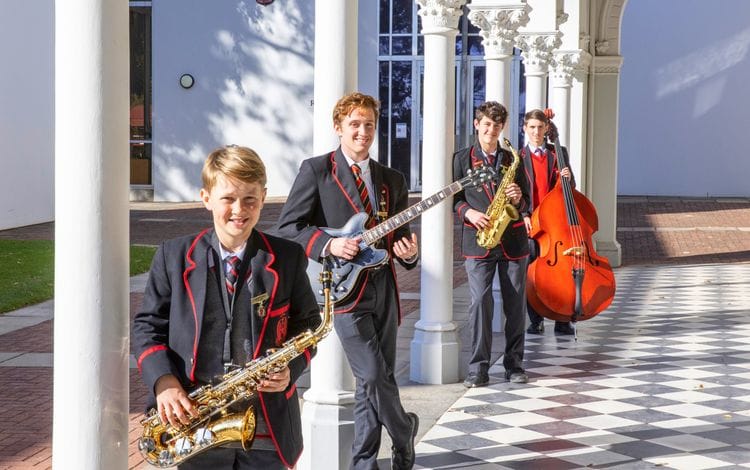 Frank Ranaldo
Principal
Father's Day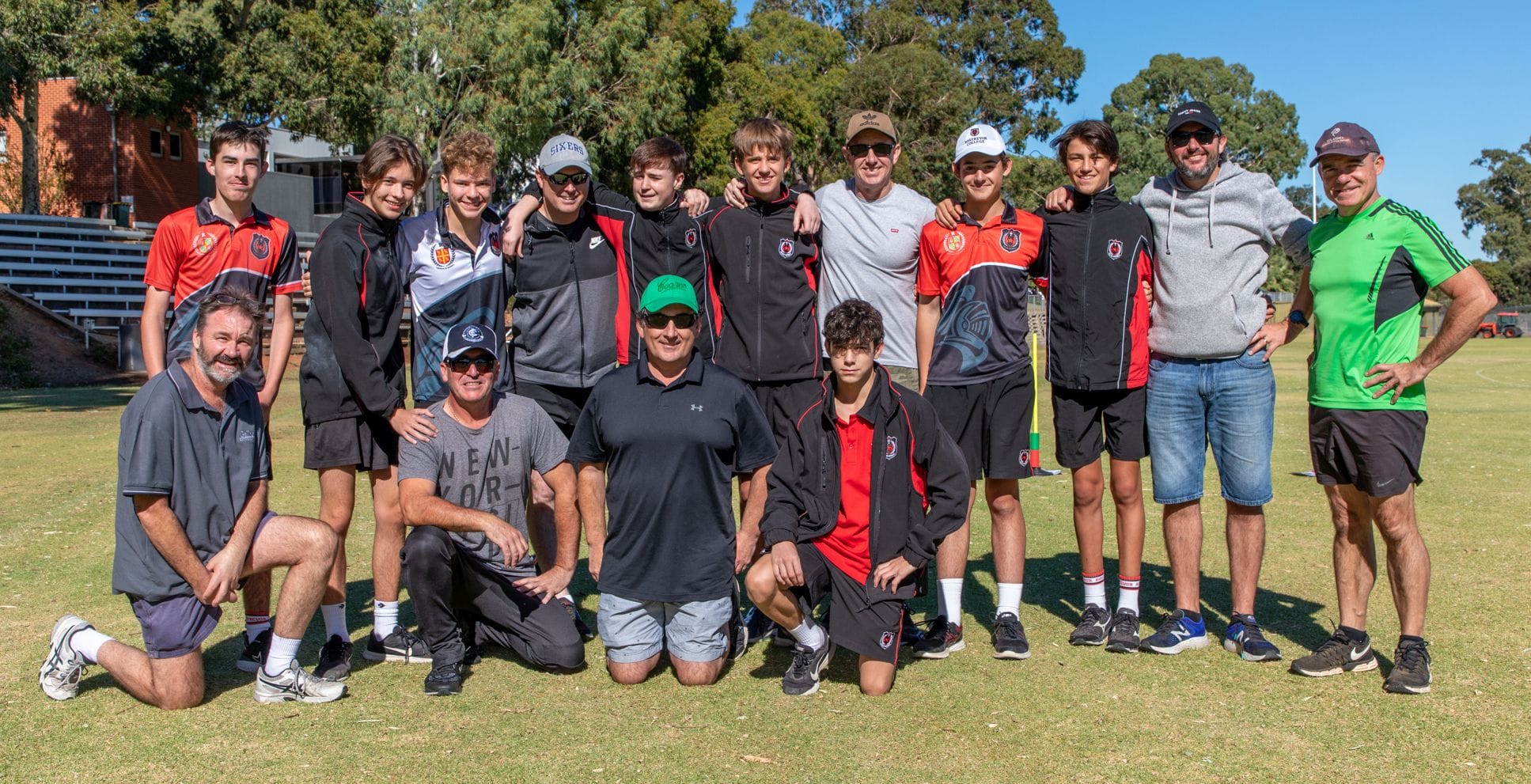 The modern observance of Father's Day began in the 1800s, but special notes that rejoice in fathers have been found from over four thousand years ago in ancient Babylon. Perhaps there's a timeless, natural, unconscious desire in us to recognise, gratefully, one of the most influential people in our lives.
Happy Father's Day to all the dads, to all who play a dad's role, and all the dads-to-be! May your day be filled with laughter, coupled with the smiles and love of those closest to you. Whatever your plans for Father's Day, enjoy being the centre of attention and being together with loved ones.
A Prayer for Fathers
Loving God, look with love and kindness upon all fathers.
May their example be like a beacon that guides to safe water as their children grow and are nourished in their care.
May their love and strength be a blessing upon each member of their family as they share special moments together.
May their openness to your love and understanding continue to nurture their faith and provide a rich example to their children.
May they be blessed today with health, happiness and love as they walk life's journey with their families.
We ask this through Jesus your Son. Amen
Italian Immersion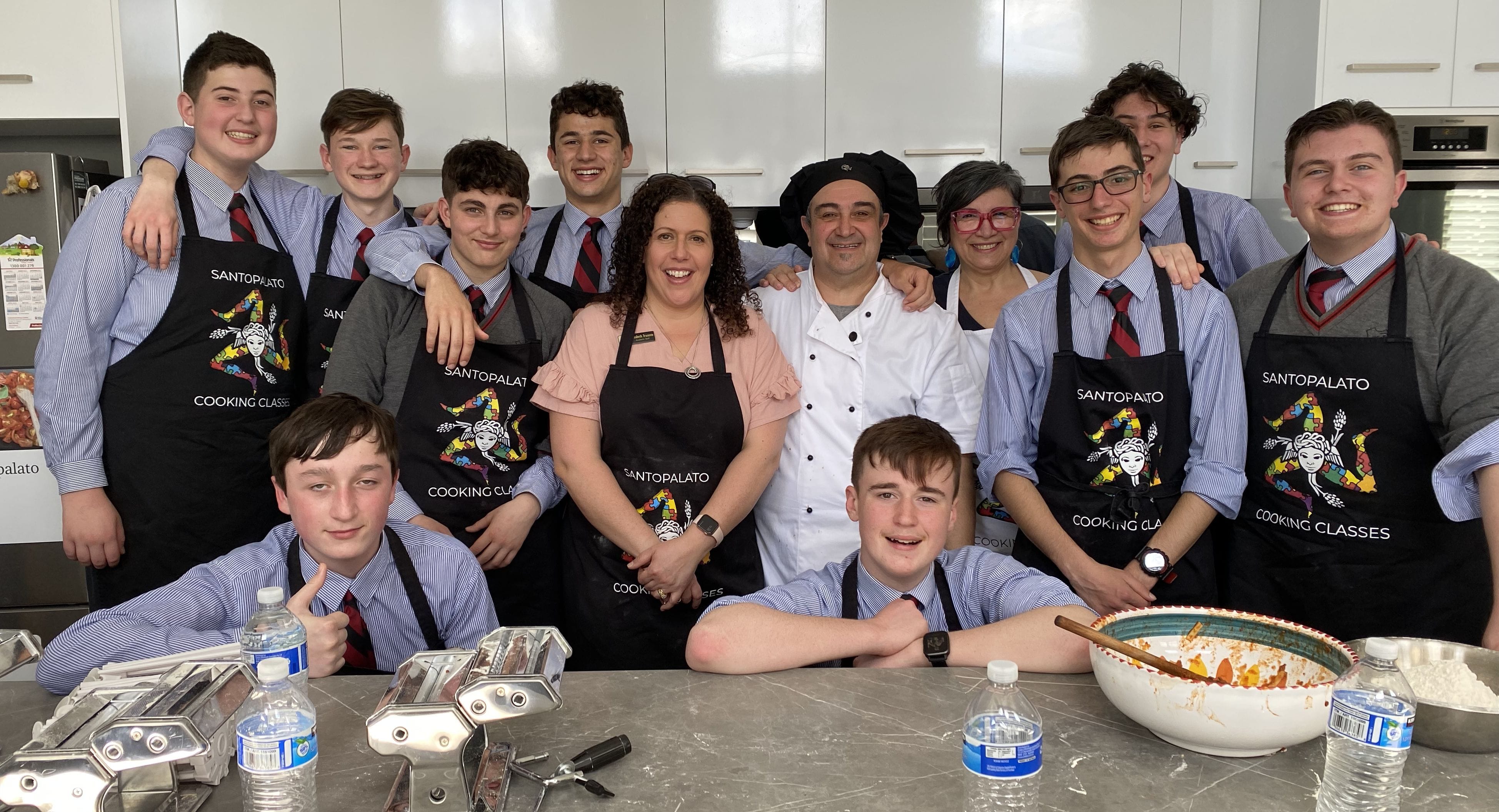 Our Year 10 and 11 Italian students participated in an Italian Immersion on Thursday 2nd September. The immersion began in McLaren Vale where students had a guided tour of the Piazza della Valle, a town square that was created to acknowledge the contribution of the Italian migrants in the area. Then the boys went off to the Santopalato Cooking School in Aldinga Beach, where students learnt about traditional Sicilian cooking and had the opportunity to make their own homemade pasta! Lunch was served, which included a Rotolo (hot dog in a brioche bun), Fettucine Bolognese (made by the students themselves) and Sicilian Ricotta Cannoli. Buonissimo! To see the full gallery, visit: Italian Immersion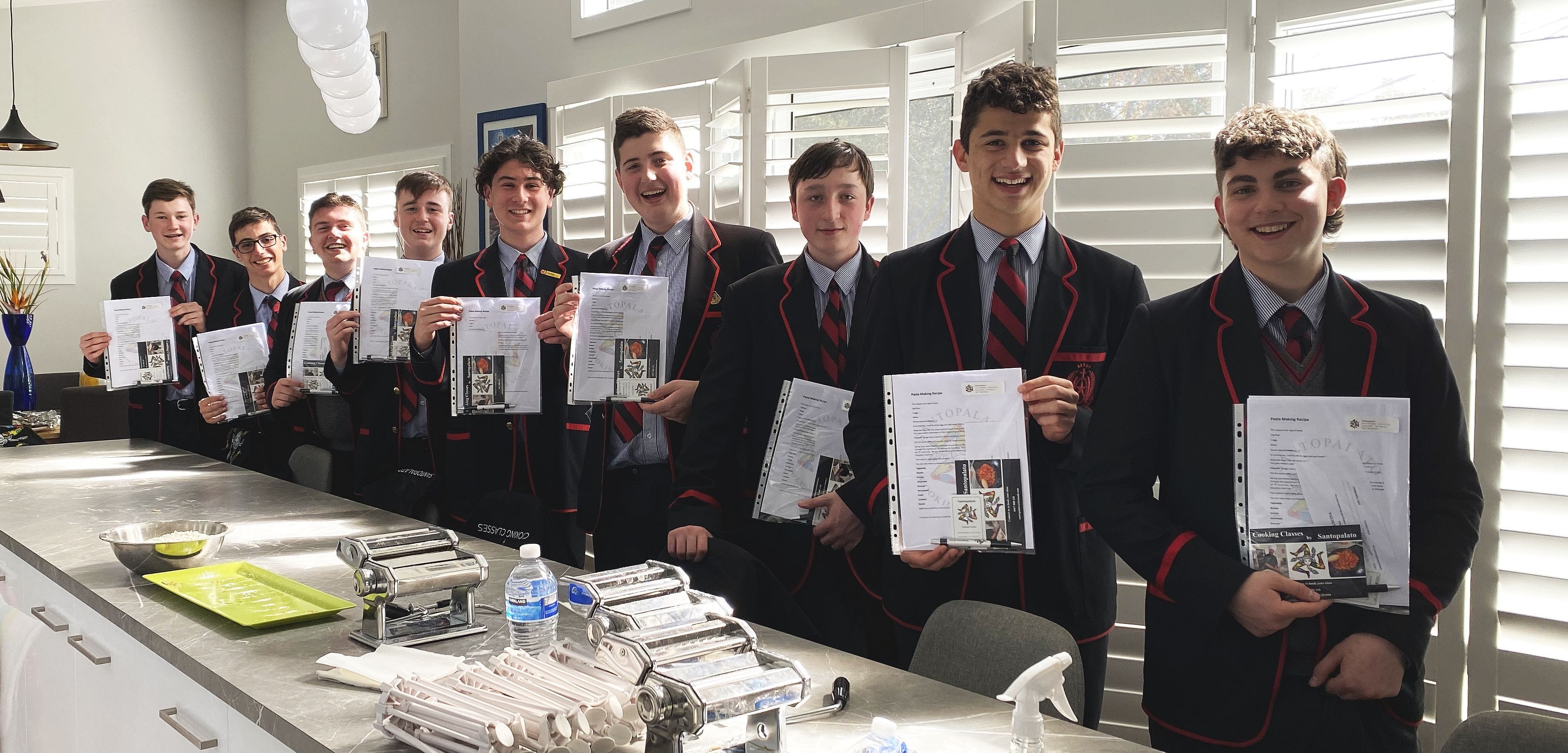 Annual Music Night

One of the most popular events in the Rostrevor calendar is Music Night, which will be held at the Norwood Concert Hall on Thursday, Sept 16. As with many events in these COVID-19 times, Music Night will look a little different this year with two separate Concerts on the one night as follows:
Junior and Middle Years Ensembles: 6pm to 7:30pm;
Senior Years Ensembles: 8:30pm to 10pm
Bar facilities are available (no food or beverages are to be brought in) and tickets can be purchased via the QKR! App on your mobile device. For assistance, visit Getting Started on the QKR! App
To read more about the night's proceedings, view: Annual Music Night letter to families
Photo Days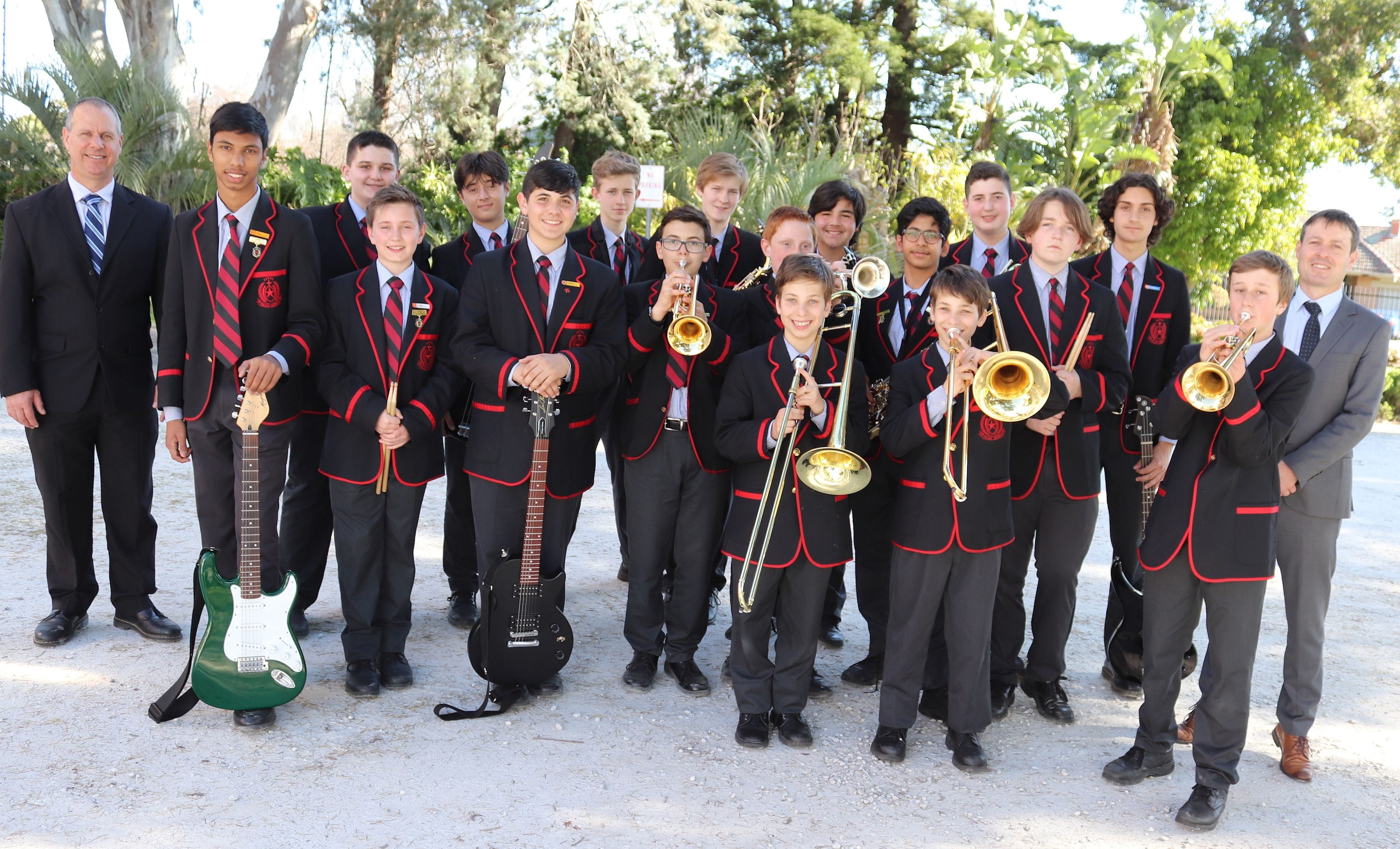 It was wonderful to see all our students looking their best for Photo Days this week, including our Senior Band above and our youngest students below. All photographs must be ordered online by September 15 with photos to be delivered approximately eight weeks from now. Order School Photography Here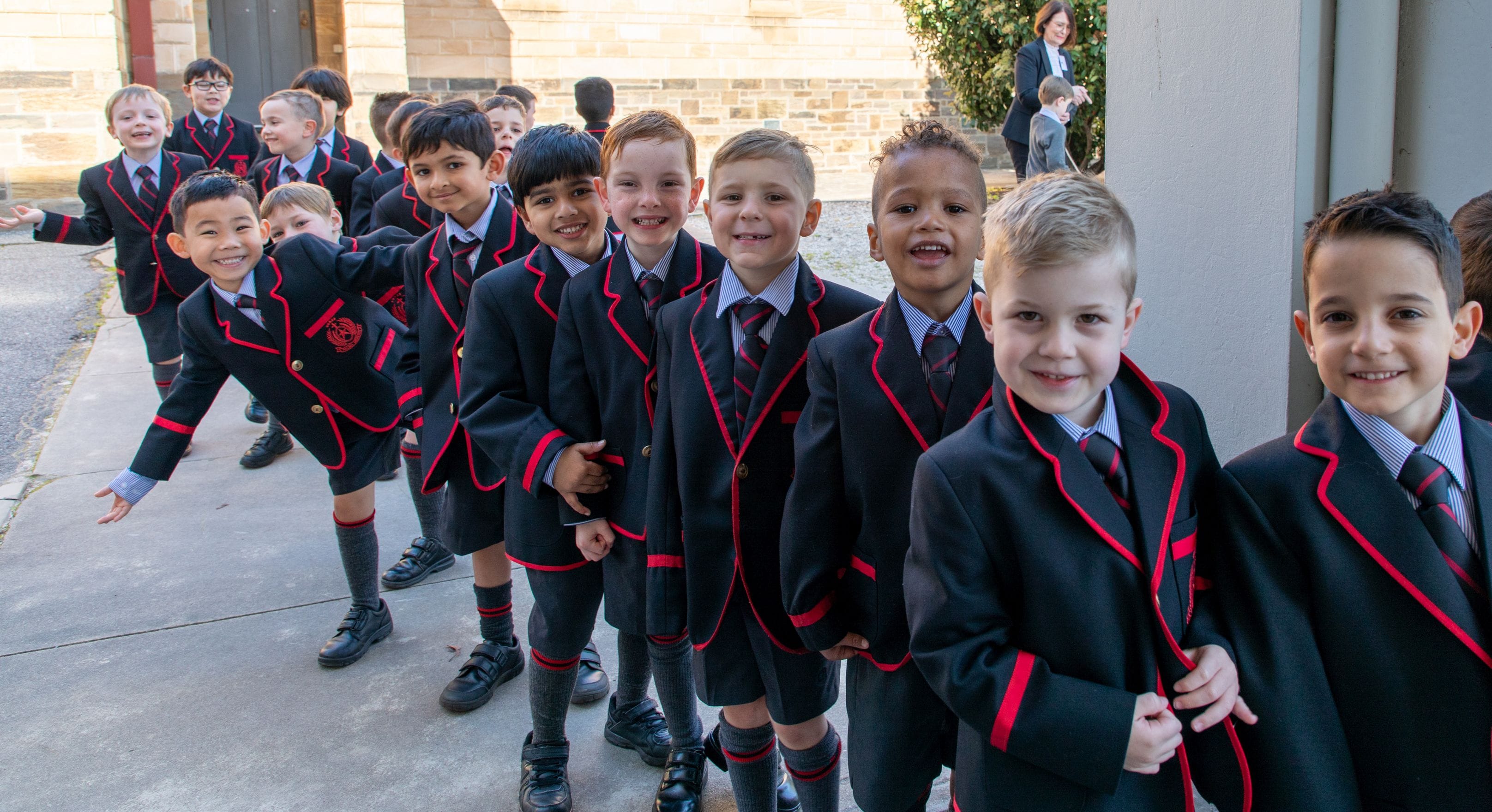 To see a video of our Reception to Year 2 students on Rostrevor's facebook Page, CLICK HERE
Parent-Teacher-Student Interviews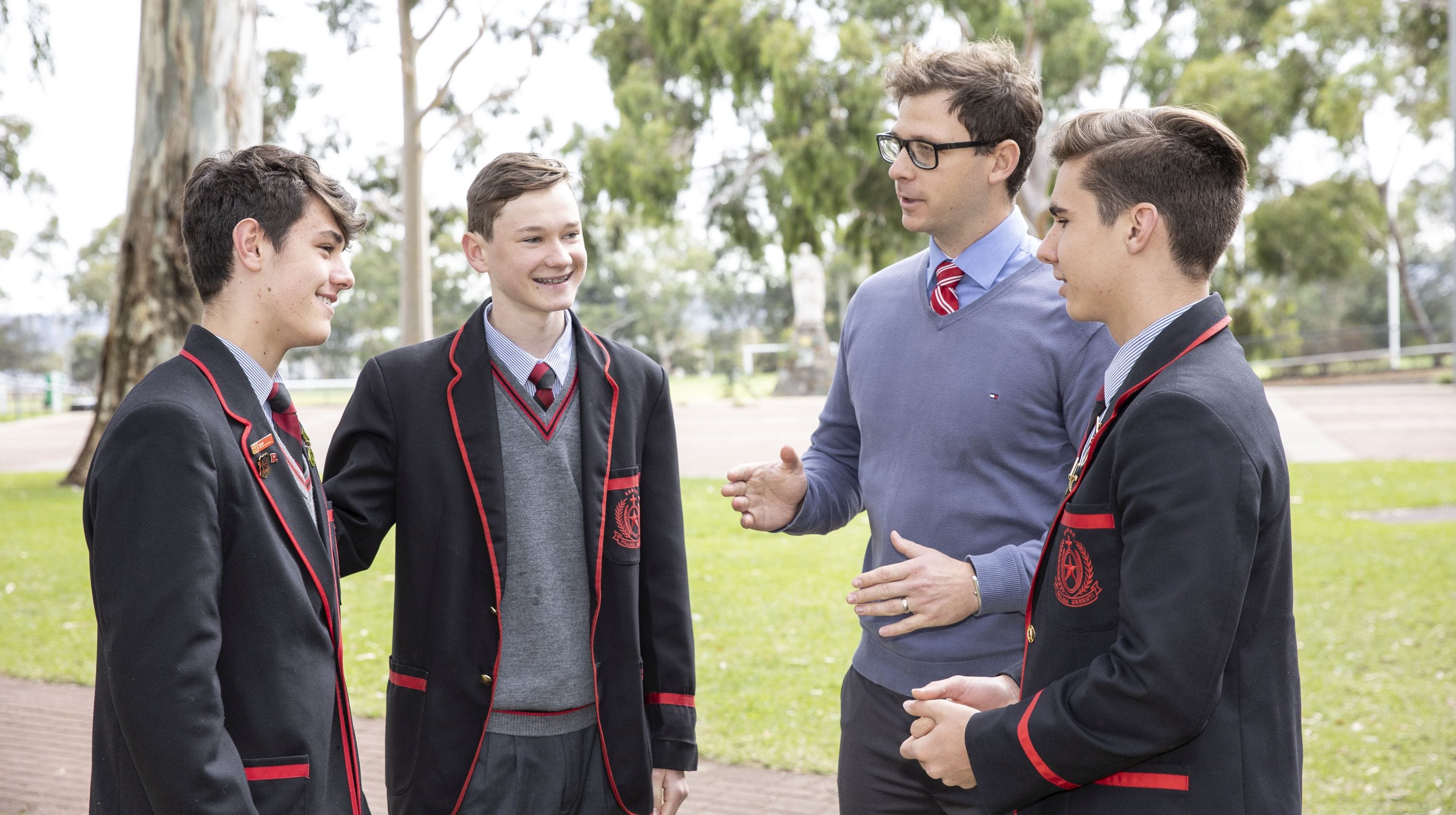 Rostrevor College values the relationship we build with parents. Learning is a partnership between home and school - parents, teachers and children. While SEQTA Engage offers families extensive information about your son's learning, Parent-Teacher-Student Interviews offers the opportunity to discuss with subject/class teachers your son's progress in greater detail.
Feedback from the parents Association of Heads of Independent Schools of Australia (AHISA) members' schools on positive gains resulting from COVID-19 restrictions indicates that parent-teacher meetings held by phone or on digital platforms have been rated a huge success by parents and teachers. We have received a similar response from our community.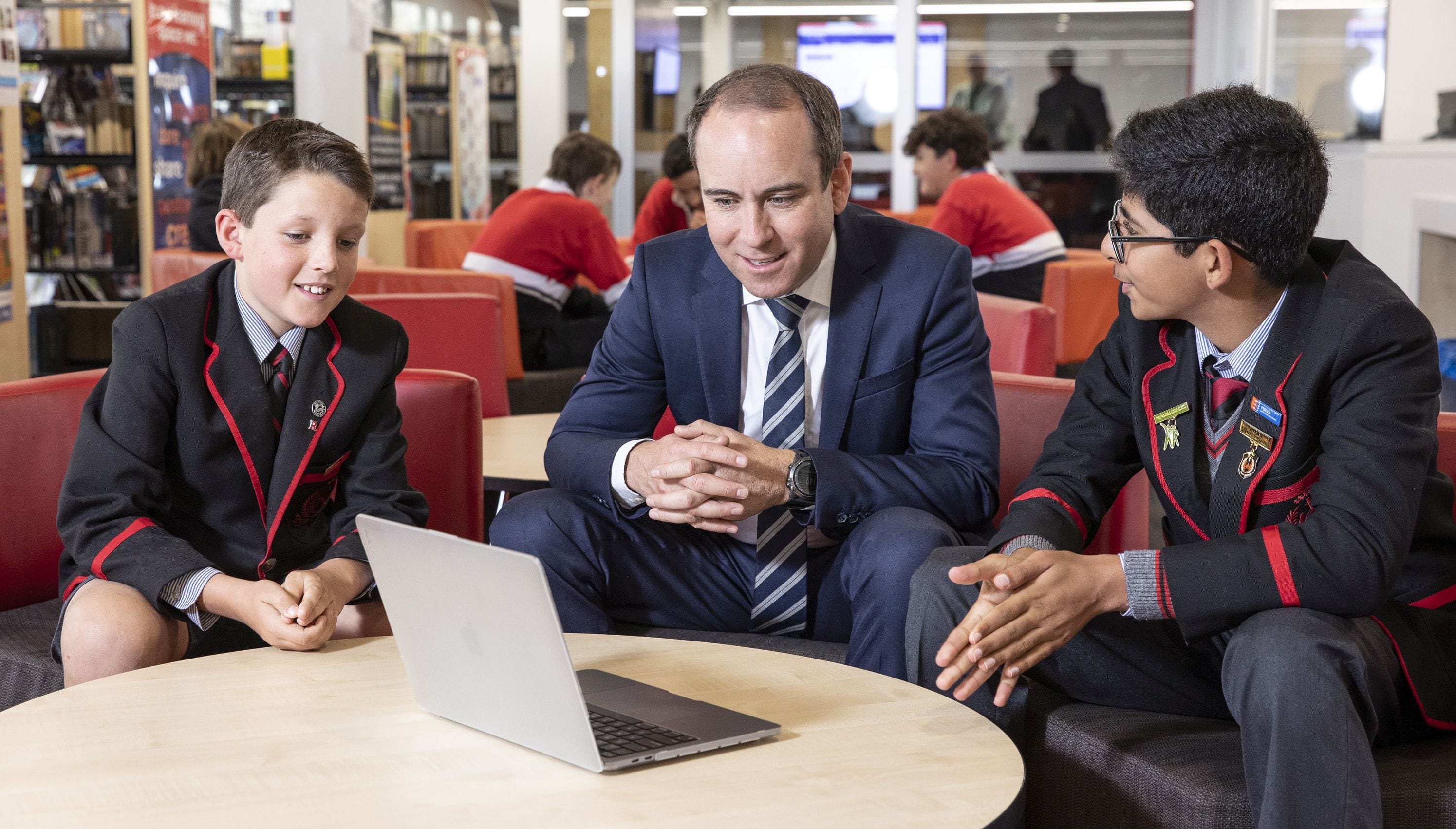 The shift to phone or virtual meetings to comply with COVID-19 arrangements has resulted in a decrease in the logistical challenges faced by most families. While we recognise the value of face-to-face meetings, the convenience value for parents of telephone or 'Teams' meetings suggests they are likely to remain as an option, even once we are able to return to face-to-face meetings.
SAPSASA Success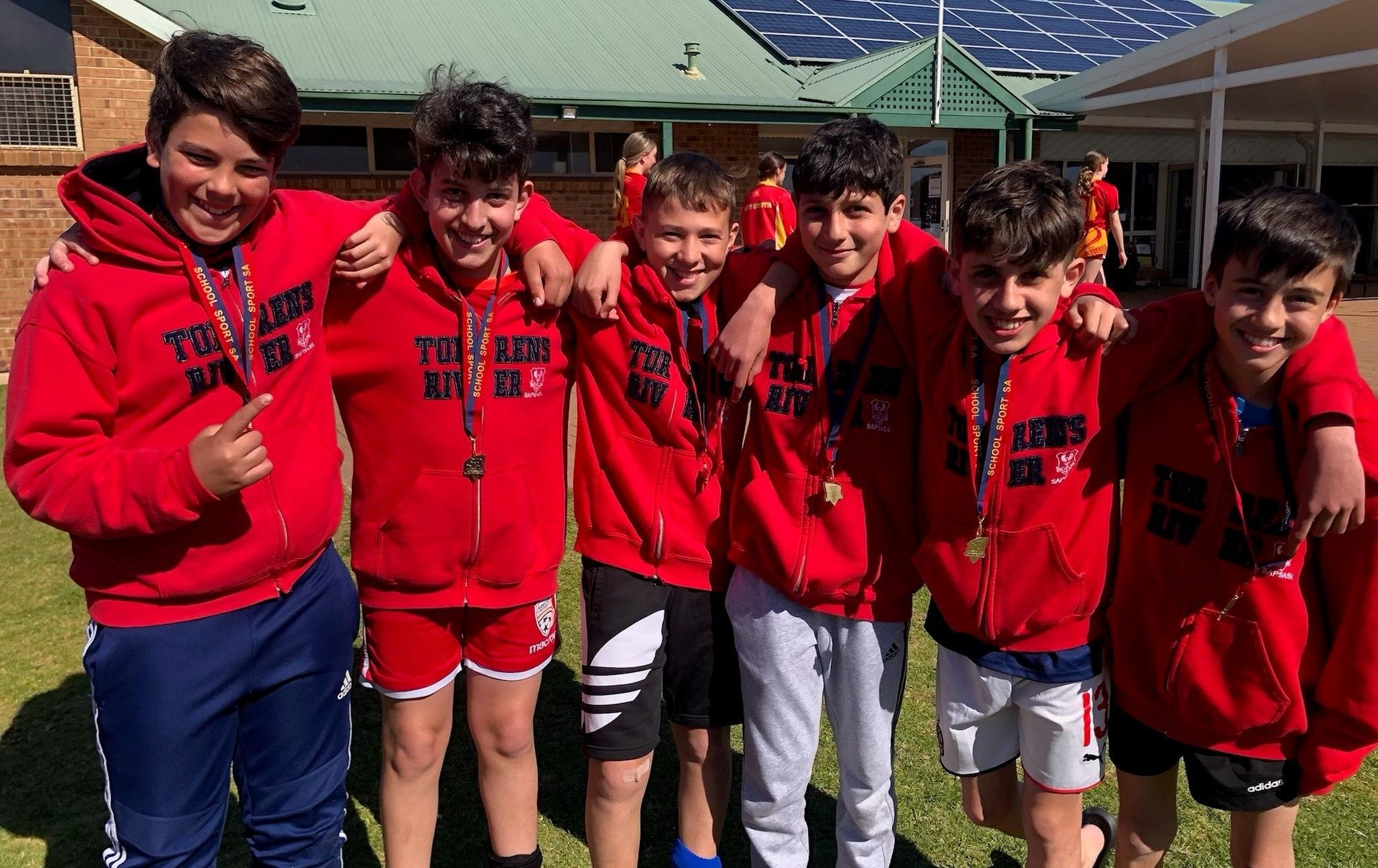 Congratulations to our Year 7 Rostrevor reps who helped the Torrens River district win the SAPSASA Soccer Carnival for their division. The boys played 8 games over 3 days, winning 7 out of 8 matches - placing them at the top of the division ladder. Well done for their effort, determination and sportsmanship playing for their College and district.
Rostrevor in the News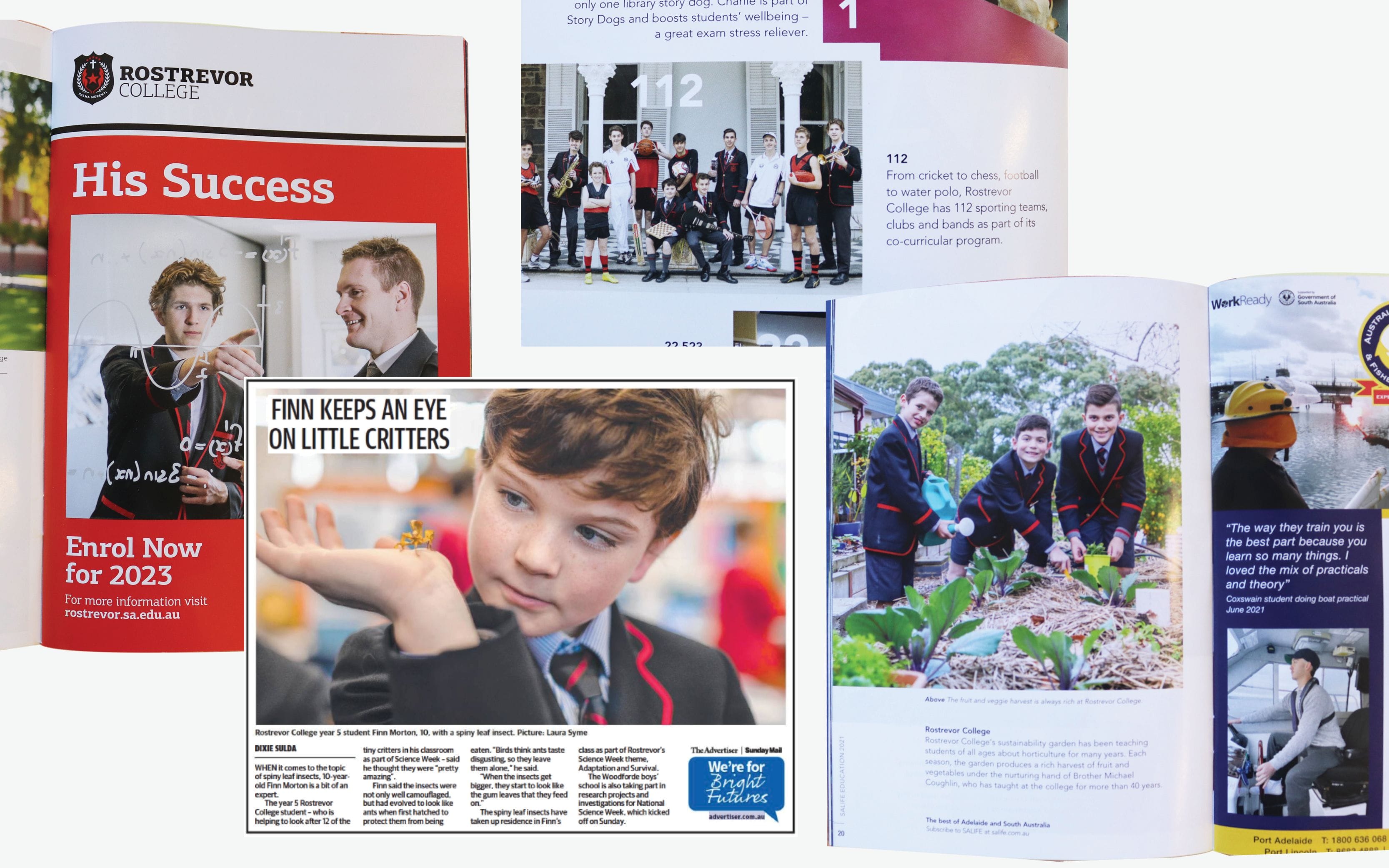 In addition to recent articles in SA Life and The Advertiser, several of our Old Scholars have been in the news. To read a subscriber only Adelaide Now article about Hugh Jackson ('20) and the support he received from Coach James Allan and his First XVIII teammates, view: Hugh Credits Rostrevor for Success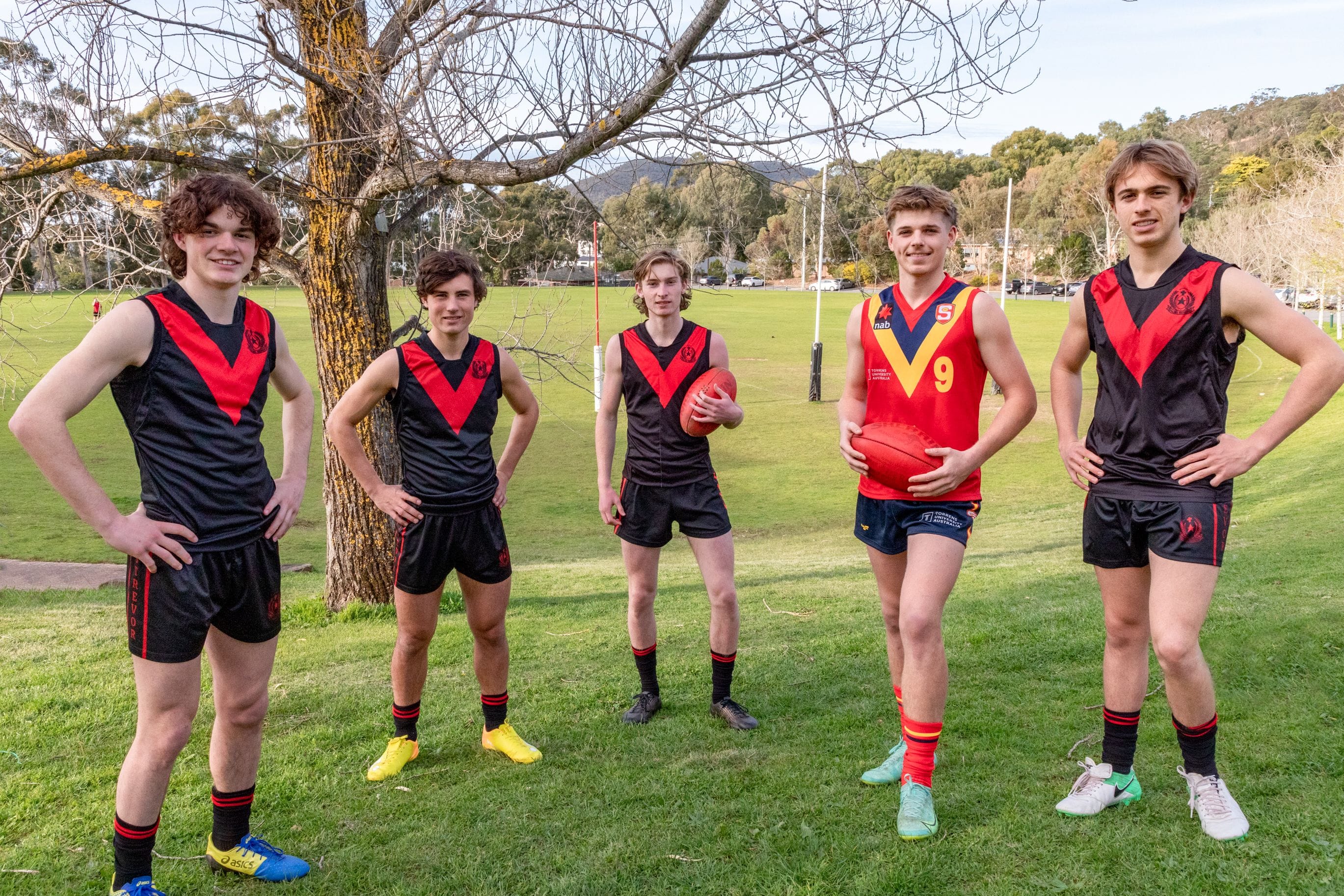 The Advertiser has also revisited the Greatest School Football Teams of all time and has included Callum Wilkie ('13) in the line-up of Rostrevor's Best Ever First XVIII.
Old Scholars show great support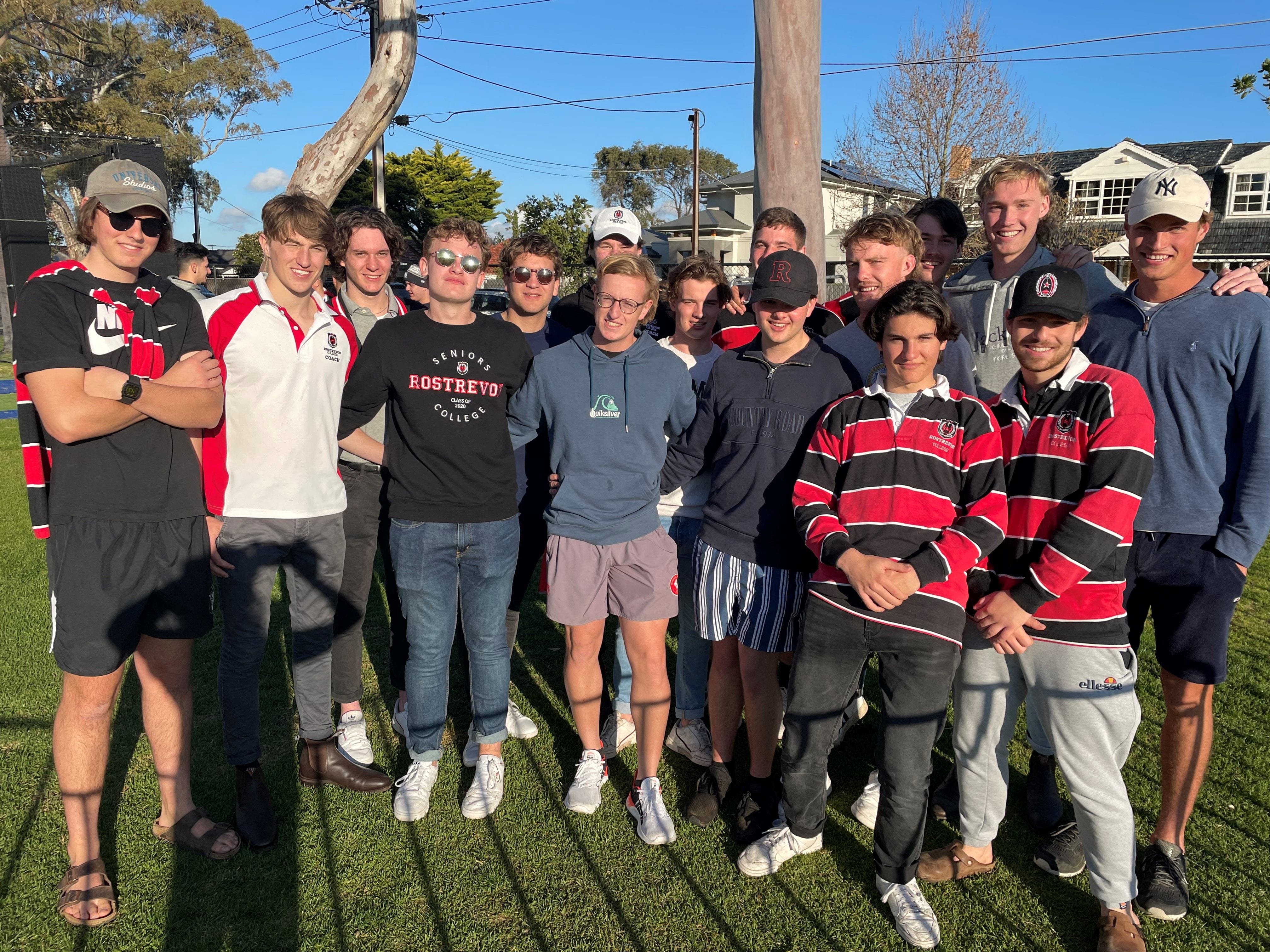 It was fantastic to see so many recent Old Collegians at the recent Intercol. As the College nears its Centenary, we will be reaching out to all Old Scholars and celebrating the great Red and Black community.
To attend the 2021 ROCA Business Lunch at the National Wine Centre on October 8, click below: