Principal's News - 9 June 2023
Posted on 9 June 2023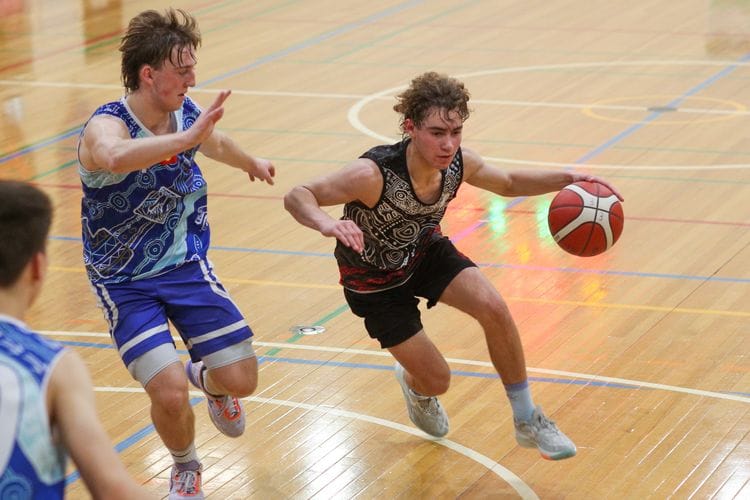 ---

---
Purton Oratory

The Purton Oratory Competition is Rostrevor's annual public speaking event for Middle & Senior Years students to showcase their skills. This year, each cohort gathered to support their peers as they presented diverse, relevant and engaging topics. All participants were exemplary in the way they composed themselves and delivered their speeches.
Congratulations to the 2023 winners:
Year 7: Levi Taddeo
Year 8: Owen Tallis
Year 9: Arjun Malhotra
Year 10: Braydon Bohlin
Year 11: Tom Braunack
Year 12: Charlie Crafter
---
Rostrevor X Manchester City Football July School Holiday Clinics

Held at Rostrevor College during the Term 2 Holidays, the clinics are designed to develop players' skills in a fun, safe and exciting environment inclusive of all abilities. The clinics are open to boys and girls from the wider Rostrevor community in Years 1 - 10.
Bookings are essential. BOOK HERE
---
Come & Try Day

Boys in Years 5 and 6 from schools across Adelaide joined their potential new classmates for a 'Come & Try Day' on Wednesday. The boys got to experience the Rostrevor Middle Years life through a range of activities, including science, PE, ManCity, Technology and the Agriculture Farm.
---
Ambassadors for The Charter for Children and Young People

The recently appointed Ambassadors for The Charter for Children and Young People – consisting of Lucas Di Blasio (Year 9), Arjun Malhotra (Year 9), Alex Clark (Year 11 - absent) and Jack Haddad (Year 12) – were invited to partake in the Education Minister's Summit on Violence in Schools held at the Adelaide Zoo on Tuesday.
Joining students from across the state and working closely with the representatives from St Aloysius, the boys shared their views on the important issue of violence in schools and helped refine a set of recommendations to present to the Honourable Blair Boyer MP, Minister for Education, and other MPs.
---
Thriving People Event

Cooper Pedler and Cooper Shaw travelled to Carclew House in North Adelaide late last month to take part in a day of activities for Aboriginal and Torres Strait Islander Primary Years students. They participated in cultural contemporary dancing, shared stories, and painted their stories onto boomerangs.
---
Loreto Prefect Assembly

Three of our Prefects ventured to Loreto College on Tuesday to speak alongside their Prefects and KickStart for Kids founder, Oli Steele at Loreto's Senior Years assembly. The Kickstart for Kids Period Poverty Campaign is still running, with sanitary product donations open in the Equity Hub.
---
Calves at the Agriculture Farm

We are fortunate to have been lent two Jersey calves as part of the Cows Create Careers program for Stage 1 Agriculture. Thanks to James at Newkree Farm for helping out. The students are learning how to productively raise dairy calves and gaining valuable insights into the dairy industry. Thanks to Kim from Udder Delights who visited last week to speak to the boys about career opportunities in the industry (along with bringing some cheese samples which were enjoyed by all).
---
School Photos Next Week

I would like to remind families that school photos are being taken next week. Middle and Senior Years photos will be on Wednesday 14 June, and Junior Years and sibling photos will be on Thursday 15 June. Please ensure that your sons are in correct full winter uniform on the day and are neatly groomed. Students absent on either of these days will have their photo taken in Week 1 of Term 3.
---
Upcoming webinar for parents: Exam Room Skills - Minimising Stress and Maximising Marks
When: Wednesday 21 June 6:30pm – 7:30pm
Cost: Free
In this webinar, Elevate Education will be discussing:
What to do in the final days before any test or assessment
How to establish a good routine for the night before
How to optimise exam-room performance
Registration is essential. REGISTER HERE
---
CO-CURRICULAR NEWS
---
First XVIII Football vs Westminster School

Congratulations to our First XVII team who were victorious over their traditional Reconciliation Round rivals – Westminster School – on Saturday, ending the game 10.12-72 to 10.8-68. Well done to Year 10 students, Ned McCarthy and Noah Daw for scoring three goals each! Ned also Received the Reconciliation Round medal for the most outstanding performance by a Rostrevor student on the day.
---
First V and Open B Basketball vs St Peter's College

Despite Rostrevor putting up a fight, our First V and Open B Basketball teams were both bested by strong St Peter's College sides on Saturday, with matches ending at 60-76 and 52-70 points respectively. Congratulations to Noah Coyle (Year 11) who received the Reconciliation Round medal for his performance.
---
Year 7/8 Soccer

Congratulations to our Year 7/8 Knockout Soccer team who came away victorious in both of their games on Monday! The boys displayed amazing teamwork, resilience and sportsmanship in their games against Trinity College (6-1) and Unley High School (6-0).
---
Year 9/10 Volleyball

Congratulations to the Year 9/10 Volleyball team who finished third at their knockout competition on Friday last week. Read Coach, Glen Urbani's account of the day HERE.
---
Oakbank State Cross-Country

13 Rostrevor students competed at the Cross-Country Championships held at a very wet, cold, muddy and windy Oakbank Racecourse in the Adelaide Hills yesterday. Each athlete gave their all under these extremely difficult conditions and should be proud of their results.
Congratulations to:
Charlie Pezzetta - 24th of 178 competitors in the 10 Years Age Group
Christian Piombo - 97th of 205 competitors in the 12 Years Age Group
Levi Taddeo - 31st of 148 competitors in the 13 Years Age Group
Archah Parisi - 52nd of 153 competitors in the 14 Years Age Group
---
School Sport SA Basketball Selection

Well done to Year 10 student, Noah Sampson on his selection to represent School Sport SA at the School Sport Australia 16 Years & Under Boys Basketball Championship. The championship will be held in Perth, WA from 19 to 25 August. Good luck, Noah!
---
Term Dates 2023
Term dates for 2023 are available by clicking HERE.
---
Co-curricular (Week 5, Term 2)