From the Principal Term 4, Week 3
Posted on 29 October 2021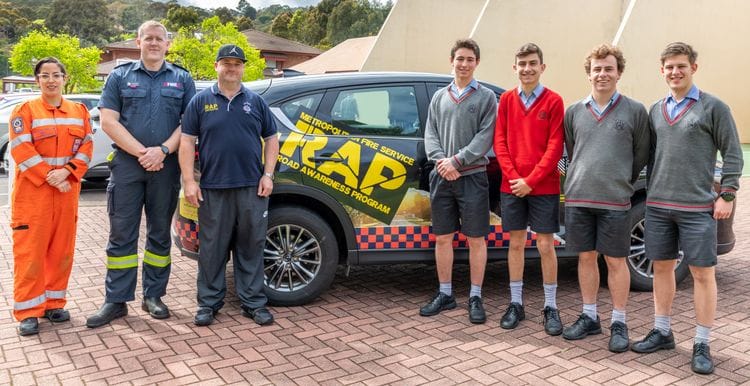 Frank Ranaldo
Principal
Presentation Night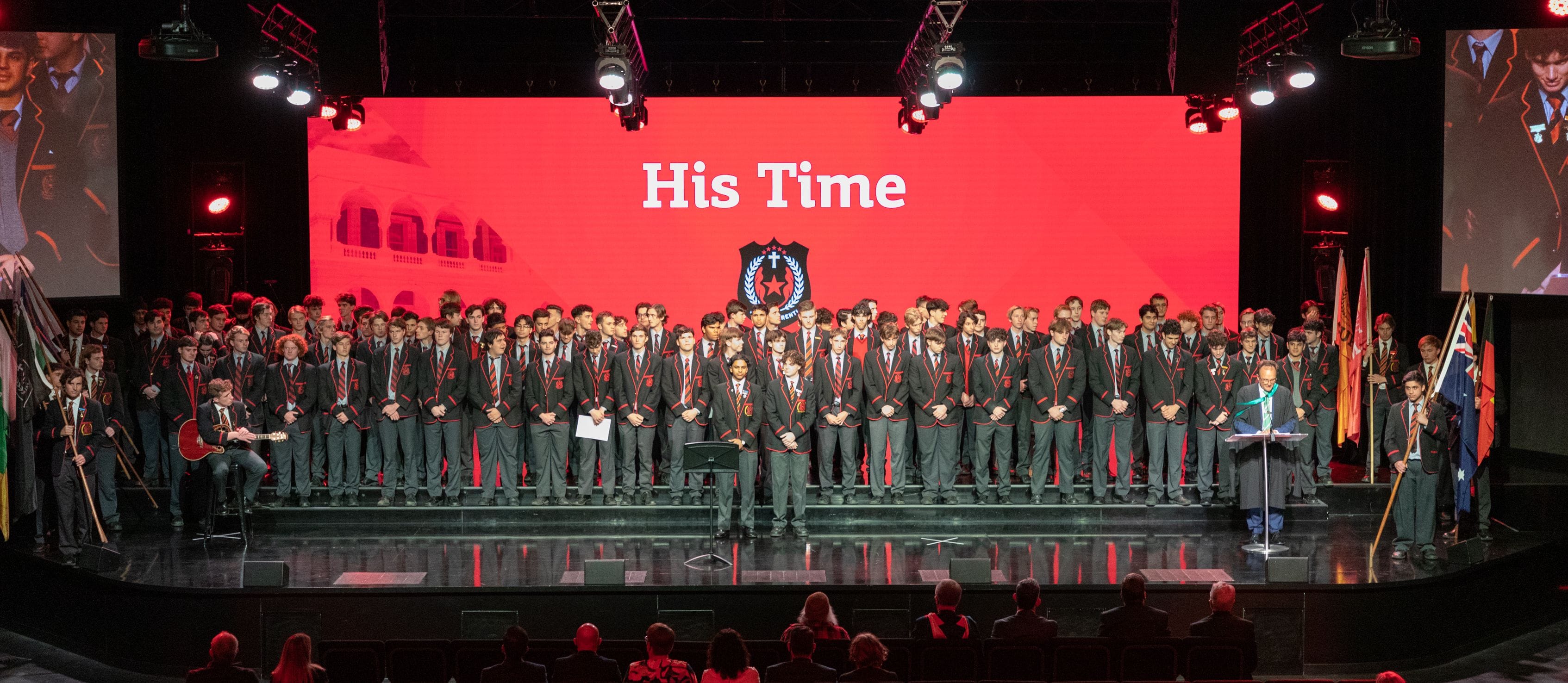 Our R-12 Presentation Night on Monday was a wonderful community event where we recognised the achievements of those who have excelled in not only academic endeavours but in the vast range of opportunities afforded to our students such as service and leadership, community, House contributions and personal achievement. We also showcased the boundless talents of our Music Department. The quality of the performances was outstanding, and this is in no small measure due to the passion and dedication of our very talented Music staff. Please follow this Presentation Night link to view photo galleries, awards booklet and videos.
World Teachers' Day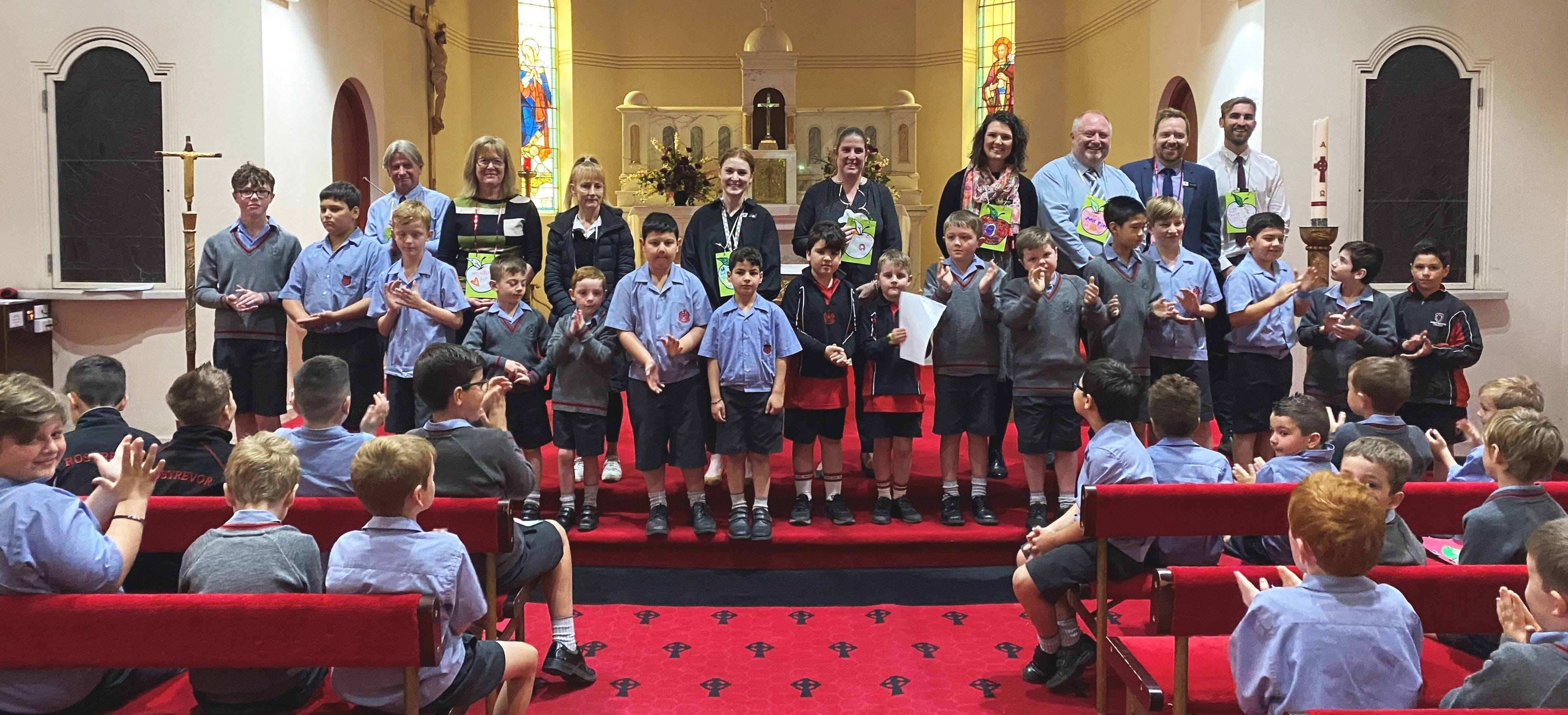 Today, on World Teachers' Day, we celebrate and acknowledge the professionalism, dedication, and expertise of those responsible for educating your sons at Rostrevor College.
As many parents know instinctively, the impact individual teachers have on a child's education can be significant. Teachers are central to learning and, while there are other important factors, including the quality of the curriculum, school environment and student ability and commitment, it is teachers that breathe life into what is being taught and who engage and motivate students.
Each one of us, if asked, could most likely name one or two special teachers that made what was being studied engaging, lively, and relevant and who sparked an interest and passion for learning that was life changing. Teaching is a vocation, a calling from God, not just a 'job'.
Putting student safety first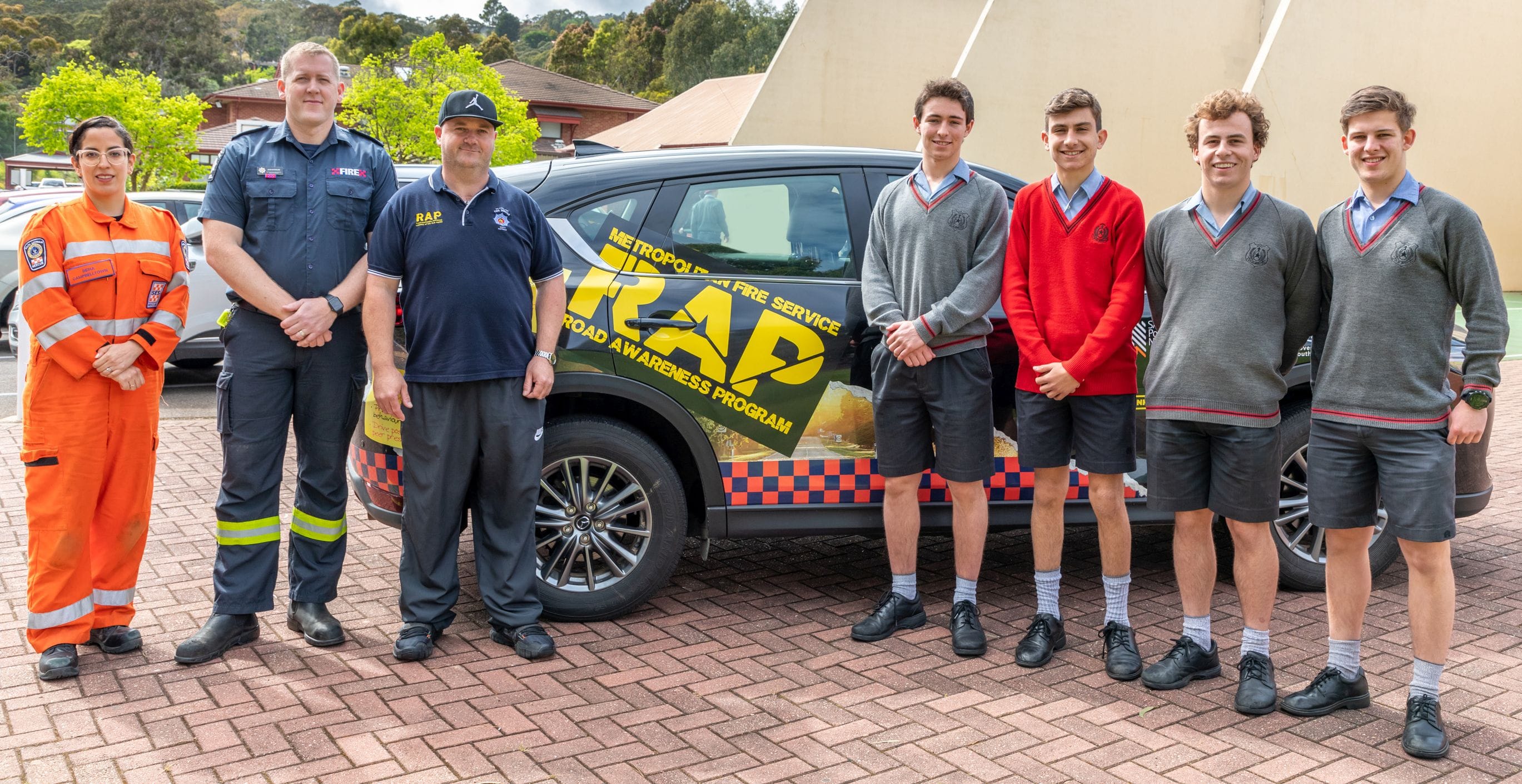 Supporting ours students to be safe on our roads and when socialising with their friends is paramount at Rostrevor. This morning, our Year 10 to 12 students participated in important presentations concerning drugs and alcohol, driver safety and risk-taking behaviour. View more images on the Encounter Youth, Save-a-life and the MFS Road Awareness Program here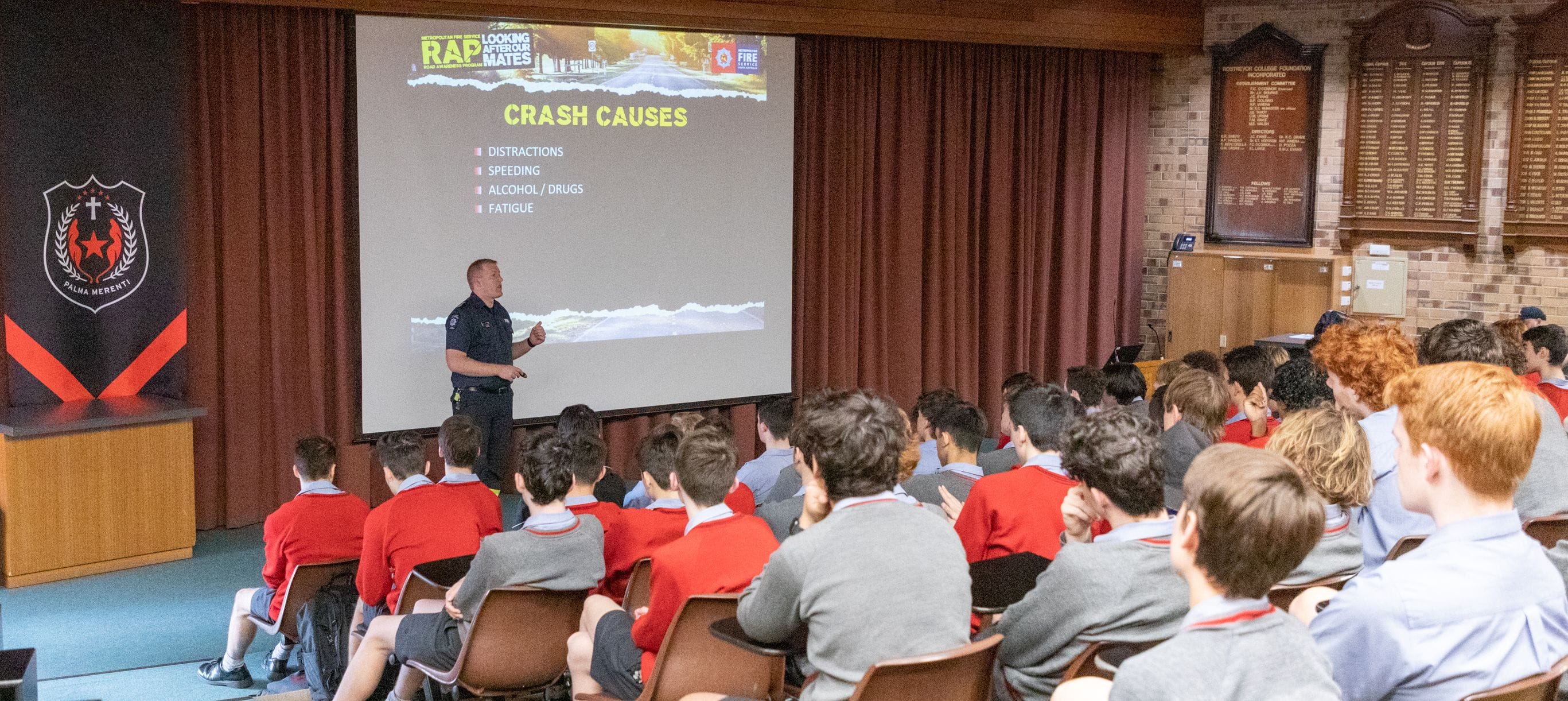 Collage of Migration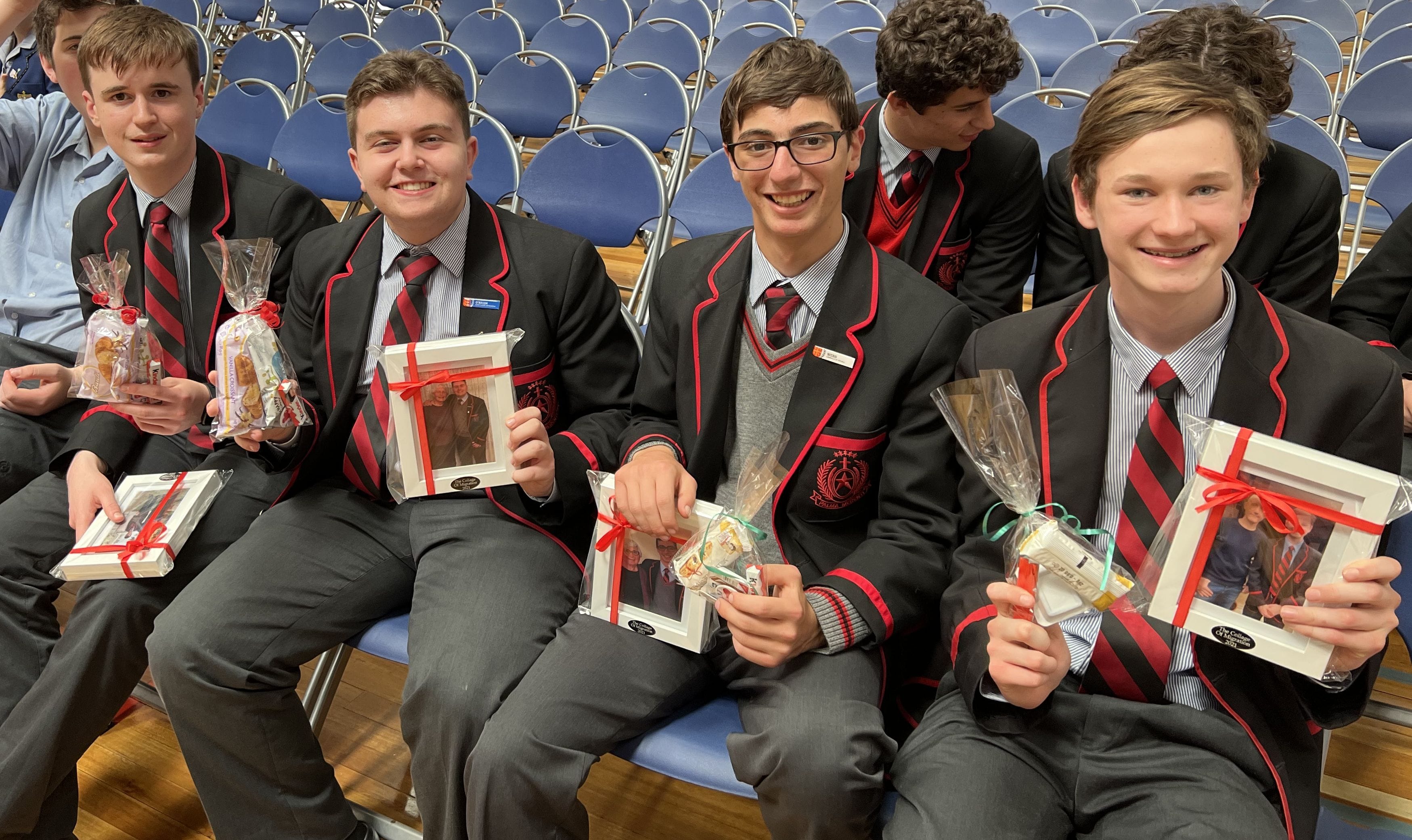 On Wednesday, our students participated in the Collage of Migration event at Mary MacKillop College. This annual event involves Year 10 Italian students from both Rostrevor and Mary MacKillop Colleges and celebrates our cultural diversity and the stories of migrants in Australia. Students study a migrant, which in most cases is a grandparent, and learn about their journey to Australia, their first impressions upon arrival and how they managed to settle into a new country to call their own. I would like to thank the staff at Mary MacKillop College and our senior Italian teacher, Mrs Elizabeth Trasente, for their efforts in making this event such a success. View the Collage of Migration photo gallery here
Rostrevor students welcome new Year 7s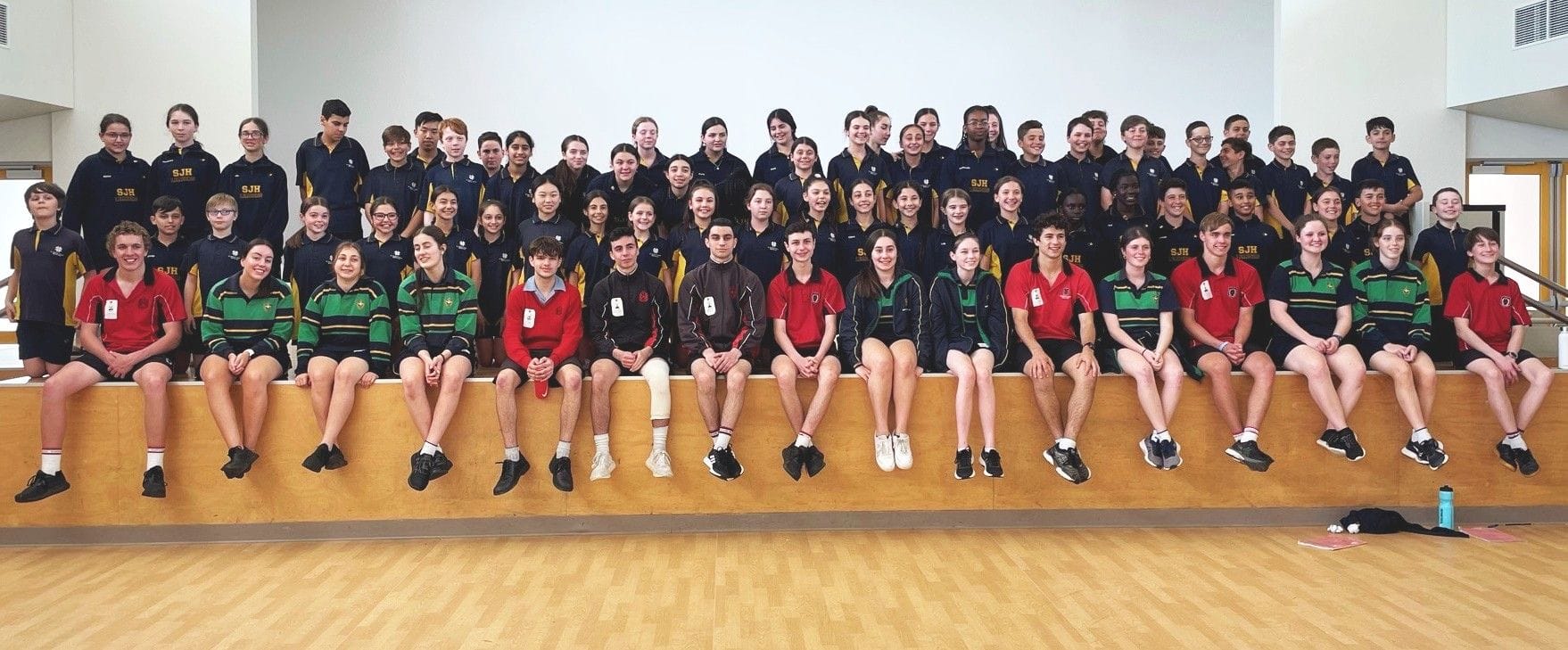 What better way to start your Rostrevor journey than to meet some of our remarkable students and hear first hand of the opportunities that await enrolling Year 7 students? This week, several Rostrevor and Mary MacKillop College students visited St Joseph's Hectorville to describe what it is like to be at high school and share their own personal experiences with the Year 6s.
Co-curricular News
View this week's results, fixtures and maps here: Co-curricular fixtures and results
First XI Cricket

Well done to our First XI on a great 6-wicket win over St Michael's last weekend and welcome to new Coach Tim Davey ('05). It was a solid innings from Yr 12 boarder Tom Morgan (above) who made 60 of Rostrevor's 144 runs. Congratulations to Yr 10 Jackson Petty who will become the 723rd player to play First XI Cricket for Rostrevor College this weekend.
Some great action shots of last weekend's 40-over match are captured here by Old Collegian Claude Beltrame. https://photos.app.goo.gl/RjQzYjExbZAf581a7

While Friday's T20 match against PAC was less successful, the side debuted in its new T20 colours which look great.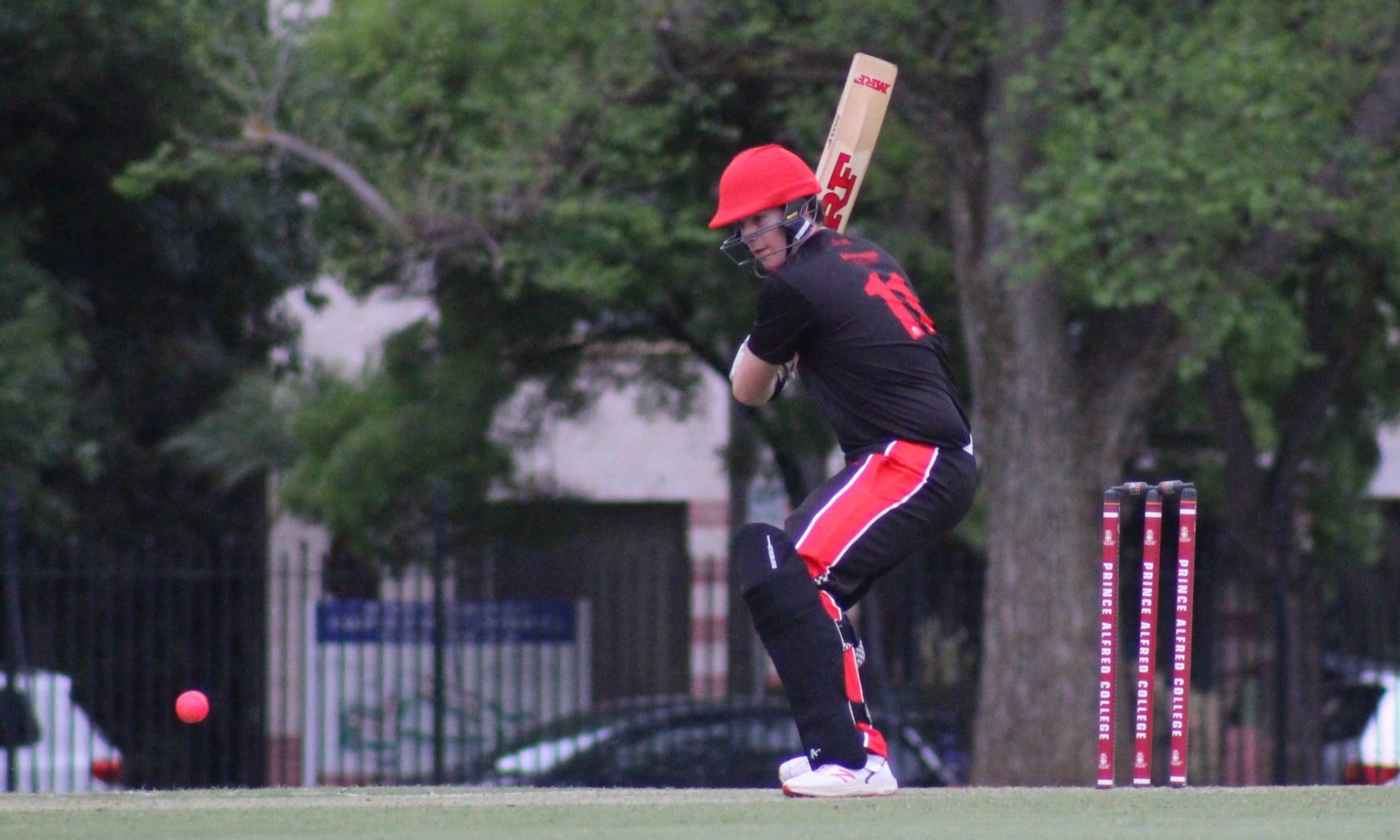 State U17 Football Awards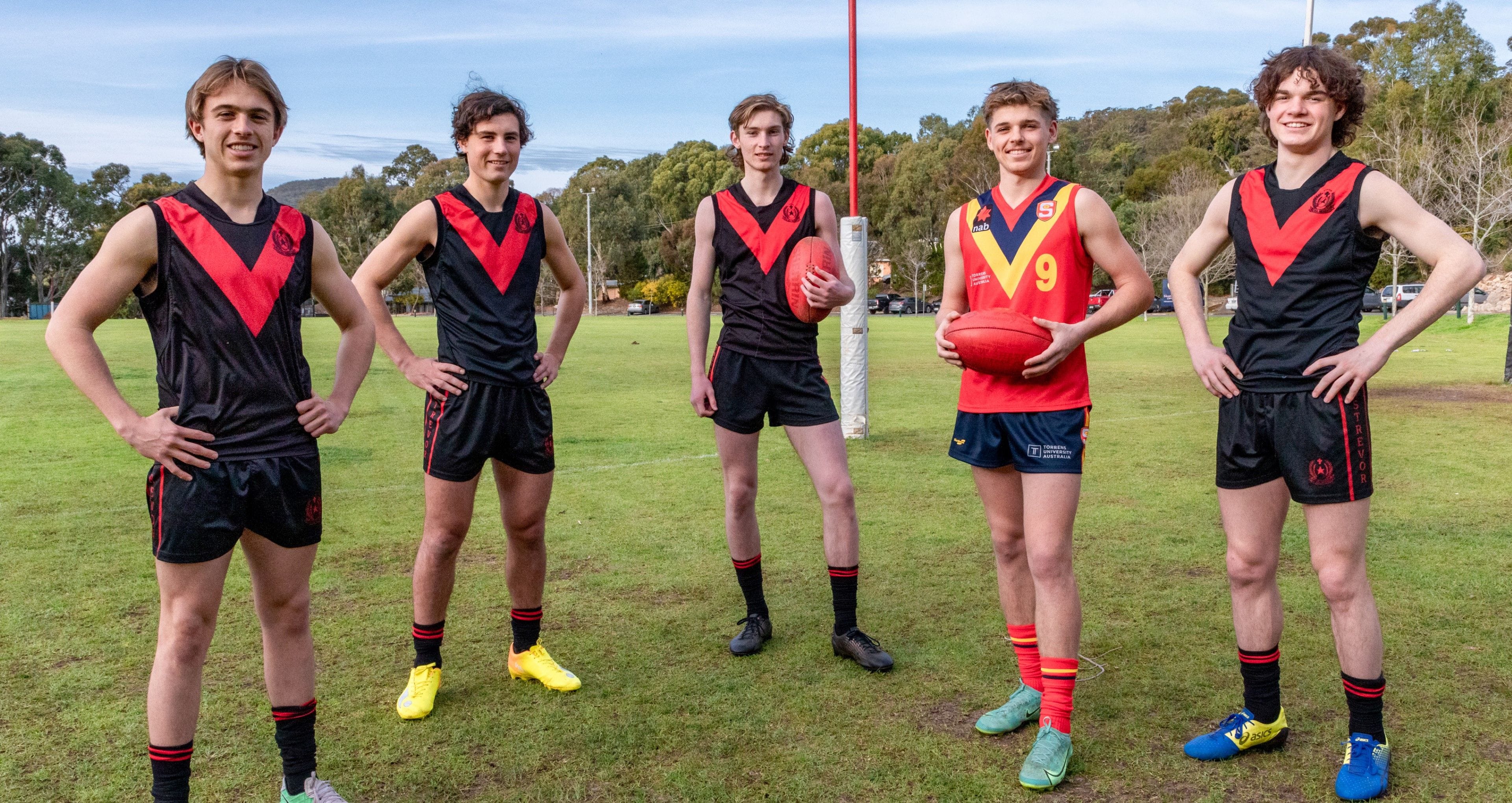 Rostrevor footballers dominated the State U17 team awards this week with SA Vice Captain Tyson Walls (left) named Best Team Man and defender Max Michalanney (middle) awarded Most Valuable Player. Max also played alongside Rostrevor's Alastair Lord and graduate Hugh Jackson ('20) in the State U19 side this year. Hugh and Alastair have been listed among those likely to be drafted to AFL clubs on Wednesday, November 24 or Thursday, November 25. The Advertiser's summary of Alastair states: "The Rostrevor student has some top-end traits that clubs really like", while his Norwood Coach Jade Rawlings describes him as "the pick or our youngsters who will be picked up".
The Advertiser/Messenger articles:
SA school footy's top AFL Draft prospects for 2021 listed
SA's 30 top prospects from the SANFL and when they could be selected
Viva SA All Schools Achievements
Congratulations to Year 9 Thomas Griffiths who won gold in the U16 100m and 200m sprints, silver in the triple jump and bronze in the long jump at the weekend's Viva All Schools Games. Thomas has set two new College records this year in the 100m (11.23 seconds) and the 200m (22.29 seconds). These records were set in the late 1970s. Well done to Yr 10s Riley Craig and Wieu Duang Deng who also competed, with Riley winning bronze in the U18 2km steeple.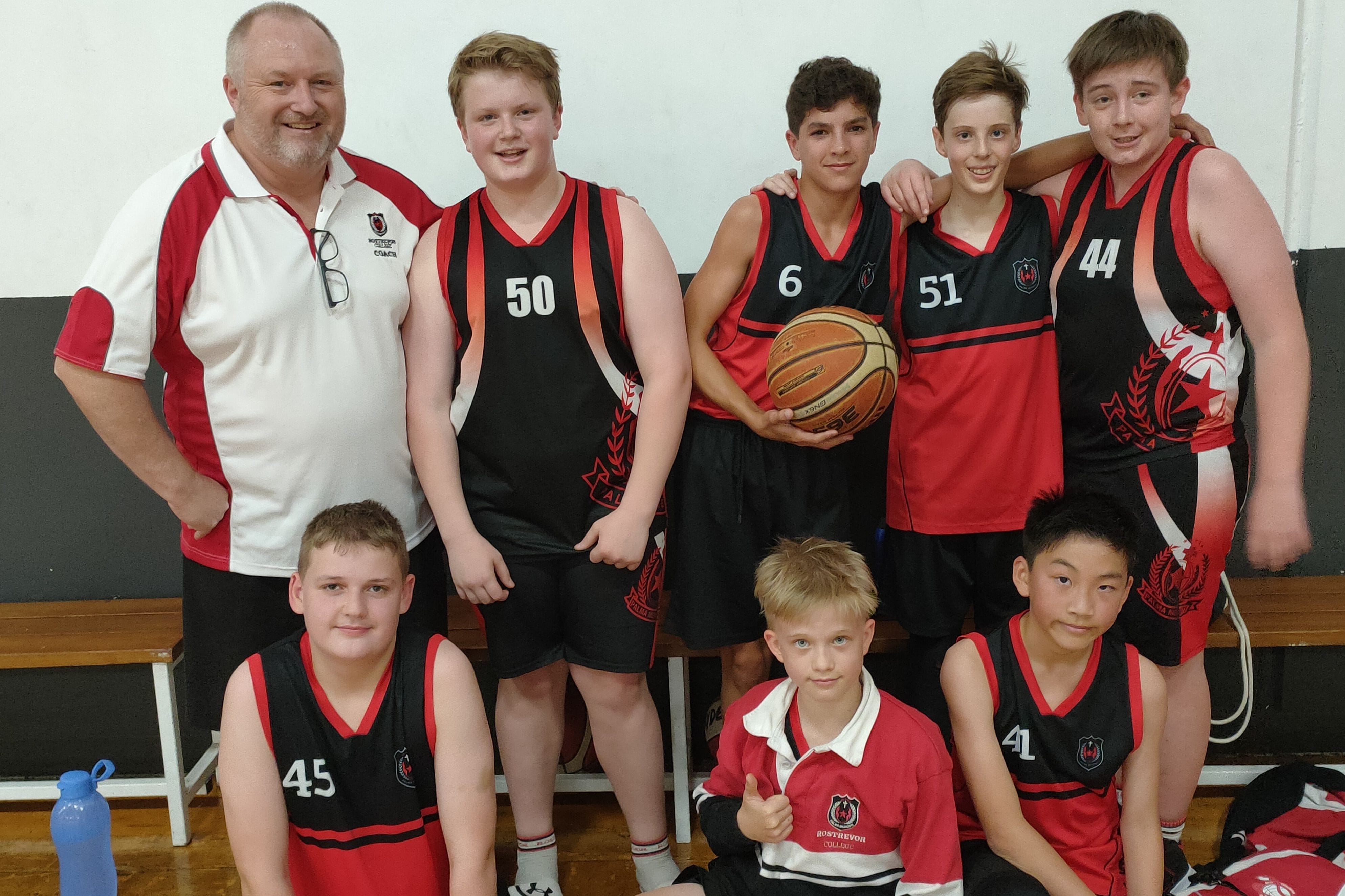 It was great to see our many basketball, tennis, cricket, badminton, water polo and volleyball teams in action. Among the Week 2 highlights was the 61 - 7 win by Rostrevor's Year 7 As. Well done!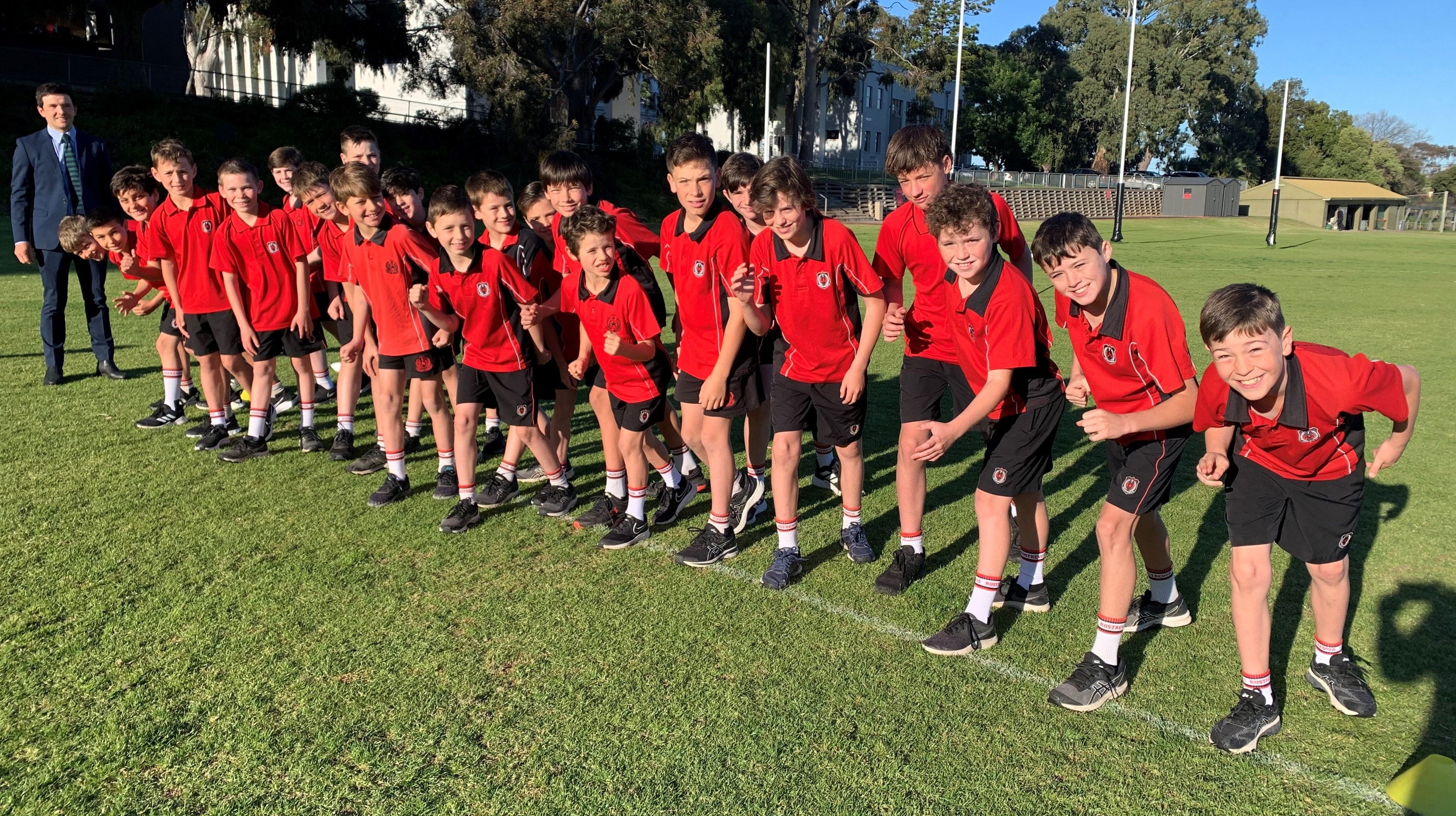 Our Junior Years athletes are counting down the days until next Friday's Catholic Schools' Athletics Carnival at the Athletics SA Stadium. As you can see from this video from Tuesday morning's training, they are raring to go!!
Hard copies of the 2020 Annual and 2021 Presentation Night Booklet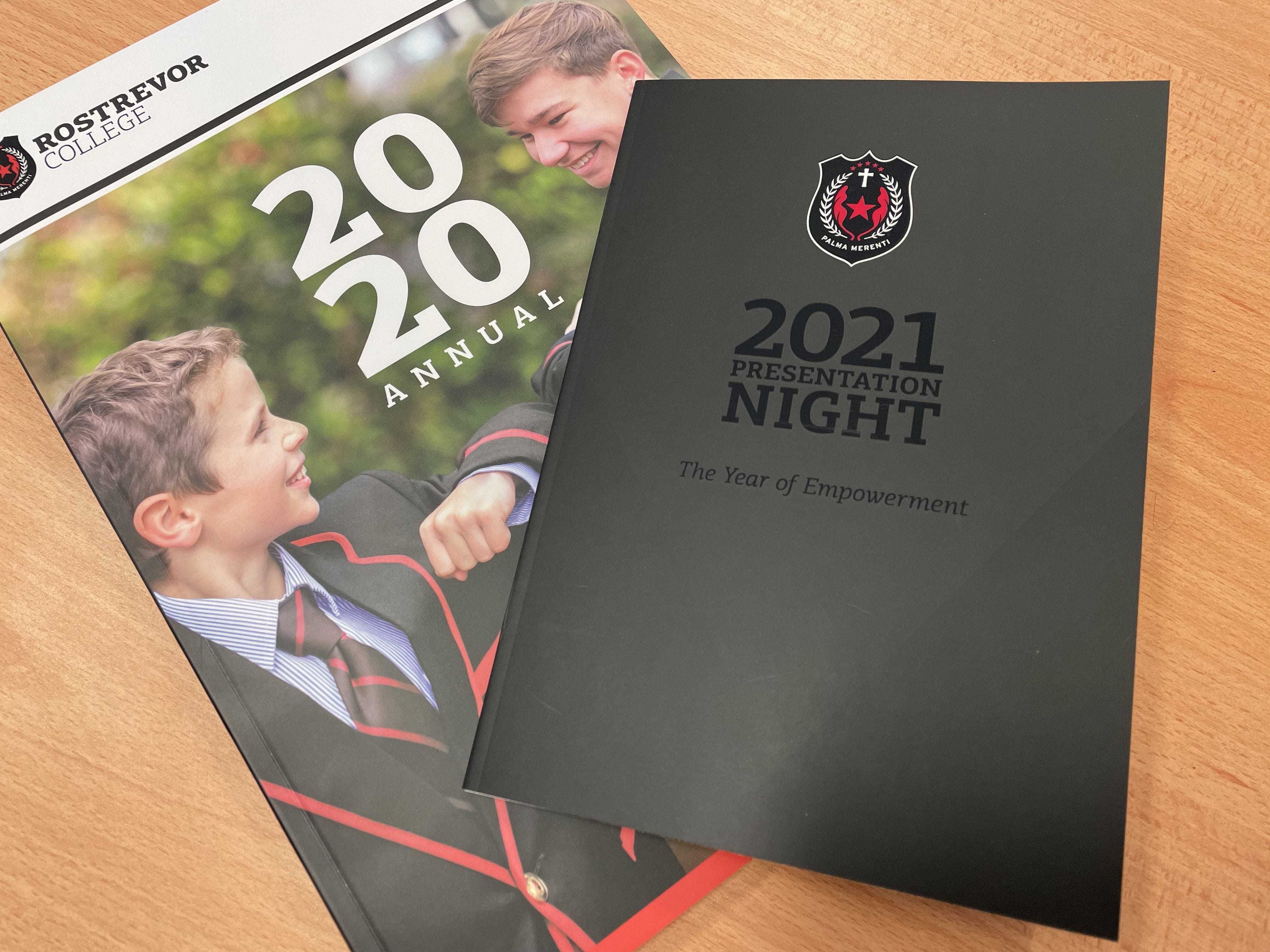 Parents wishing to collect a copy of these keepsakes for their sons may do so over the next two weeks from the senior and junior reception areas or may contact the Development Office